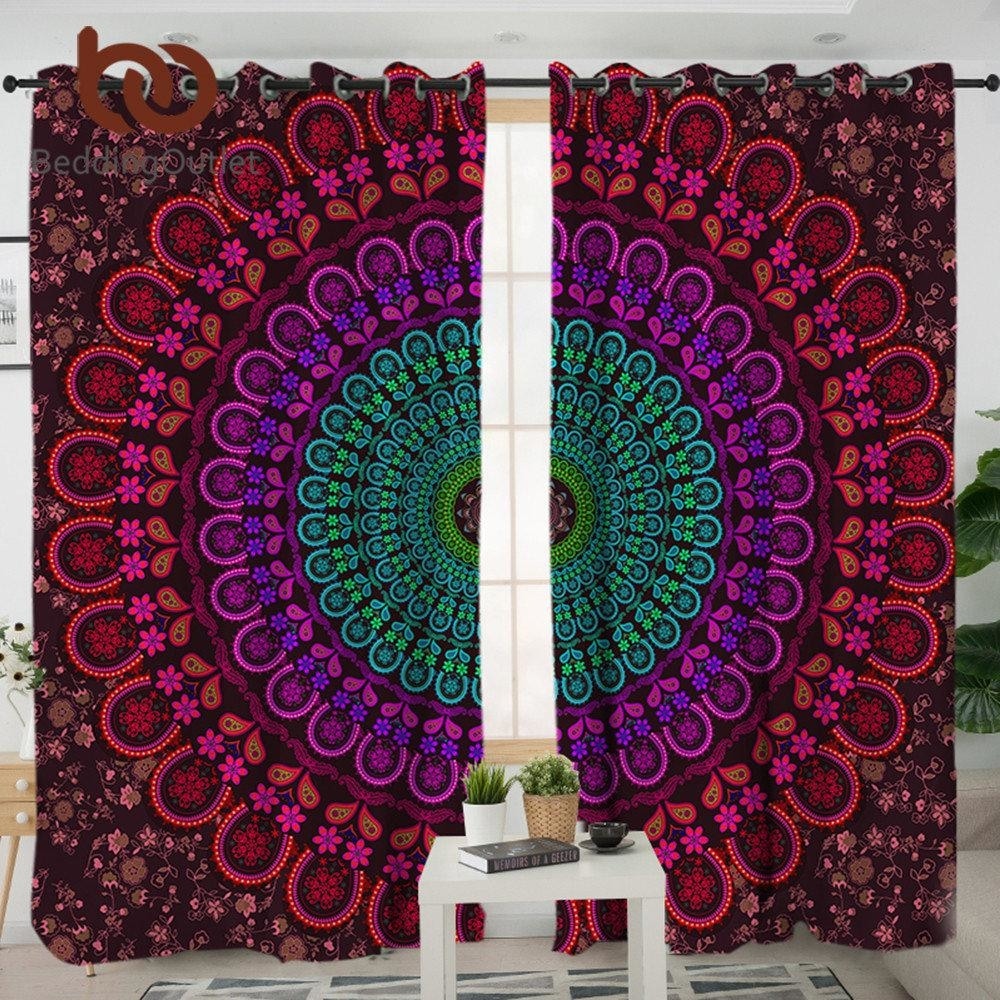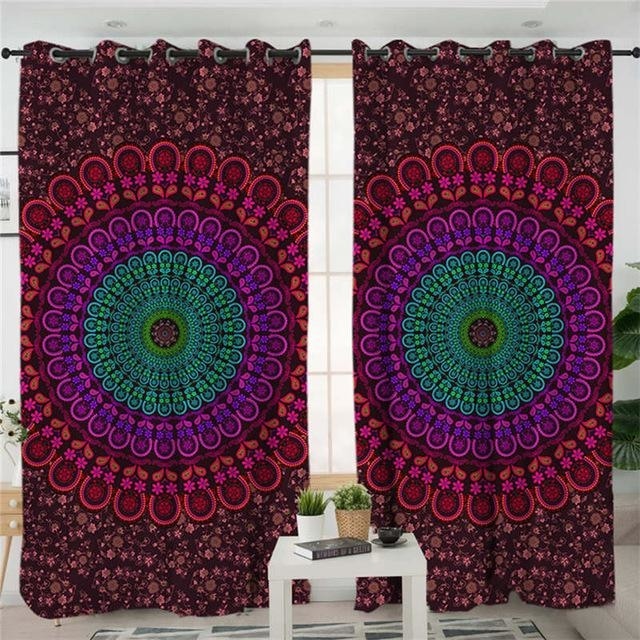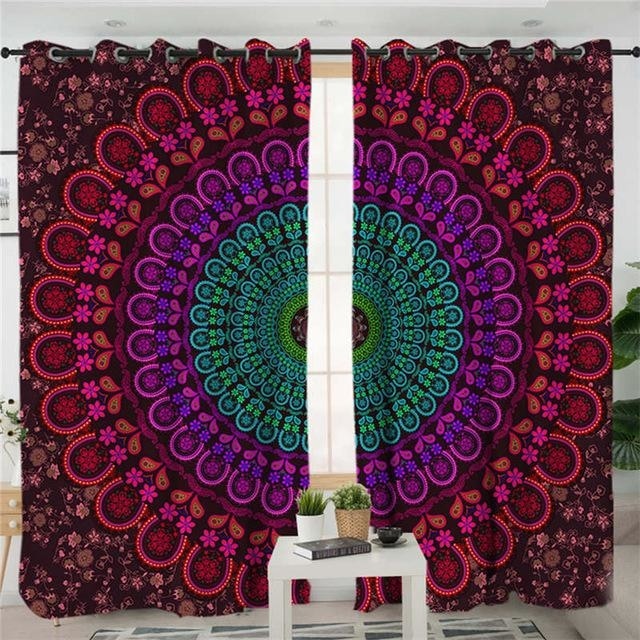 Mandala Curtains
This item is in stock now and ready to ship worldwide.
Scroll down for product details & size specifications.
This luxurious mandala curtain set has a rich maroon red and blue color palette that promotes feels of warmth, comfort, passion, and a sense of fulfillment. The fiery notes of red are calmed by the soothing blue hues within the mandala.
With a beautiful intricate and mathematically divine floral mandala pattern, these window treatments are perfect for every spiritualist or artist loft.
Choose from one or two piece sets, and a large or smaller sized mandala.
Made of quality polyester and is machine washable. Wrinkle resistant. No iron necessary.
1 panel is 132cm x 213cm
Vibrantly printed, these unique window coverings will generate awe and adoration in all who view them.
We have an identical matching bedroom set also available here.
All of our curtains are personally blessed & honoured before sending to their new owners, ensuring optimal positivity and energetic harmony.
Here's a guide to the symbolism & colors present in these curtains:
| | |
| --- | --- |
| Maroon Red | Red symbolizes energy, passion, strength, courage, physical activity, creativity, warmth, and security. In healing, use red to bring warmth and burn out disease. |
| Mandala | A mandala is a sacred geometric figure representing the universe in Hindu and Buddhist symbolism. |