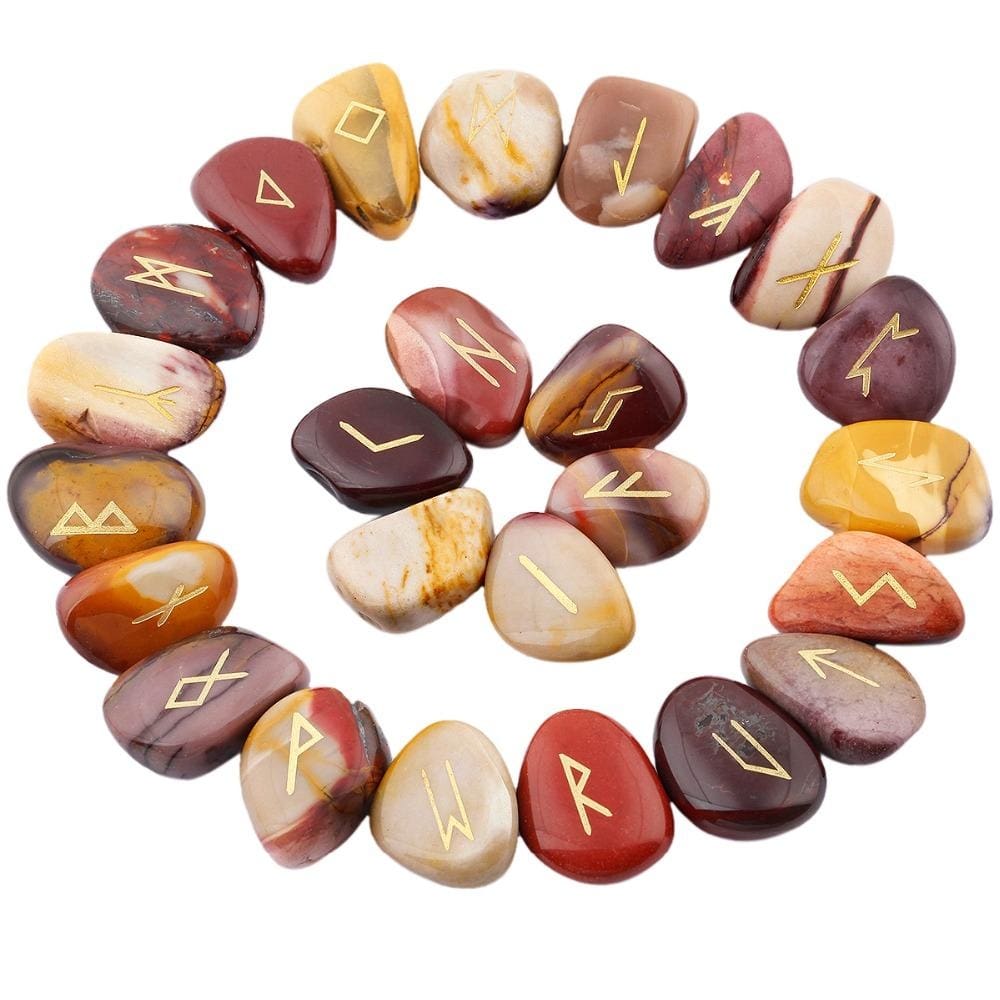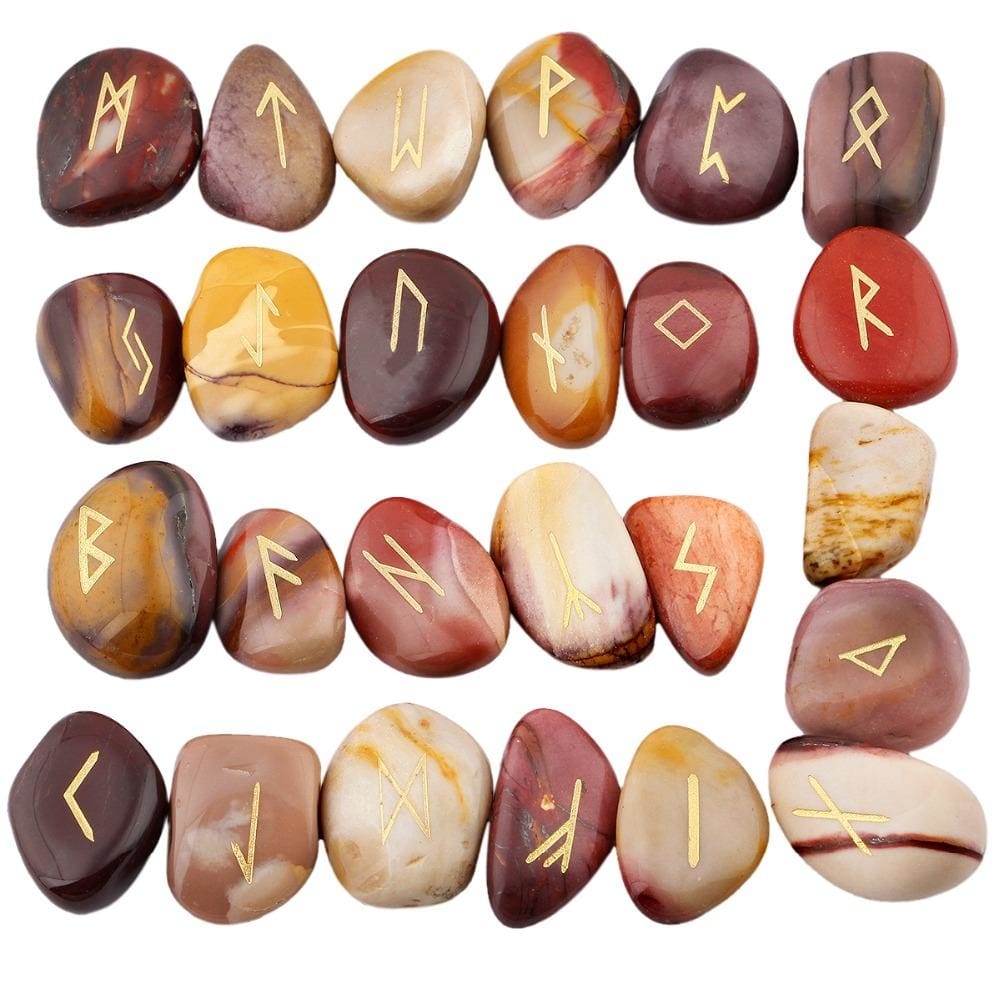 Mookaite Rune Stone Set
This item is in stock now and ready to ship worldwide.
Scroll down for product details & size specifications.
This magickal mookaite engraved rune set harnesses the power of the single most ancient runic alphabet known as the Futhark or Nordic alphabet.
This complete runestone set has substantial energetic power from not only the engraved raw natural mookaite runes, but also from the mookaite stone properties themselves.
Each stone has unique magick properties and meanings.

Runes were used by the Germanic or Nordic countries and are largely used by Pagans today in magick and divination.

The best way to work with these runes is to ask a specific question, and let the stones present you with guidance and insight.

You'll have abetter sense of how to interpret the stones based on the meaning of their symbols.

Having some knowledge of the mythology and history of the Germanic peoples also helps in incorporating rune stones into your magick and divination.


Before doing any reading, it is recommended to ask a Spirit or Deity you are comfortable working with to guide you in your reading. When you are done, don't forget to thank the Deity you asked guidance from.

All of our crystal runestone sets are blessed before sending to ensure optimal positivity and energetic harmony.
Here's an energetic healing crystal guide for Mookaite

| | |
| --- | --- |
| Mookaite | Mookaite is a nurturing stone that supports and sustains our energetic well-being during times of stress or trauma. It brings peace and a feeling of wholeness. Mookaite helps us make decisions, especially during a difficult time. |
Please allow for some minor variations in color/size/shape when purchasing from our stunning crystal and stone collections - these are all made from real, raw, genuine crystal or stone and each has their own individual look and feel! We like to believe the crystal or stone(s) you receive are the ones most powerfully representative and connected to YOU, and we bless it to fulfill your own unique spiritual needs.
Here's the Nordic alphabet rune stone guide: