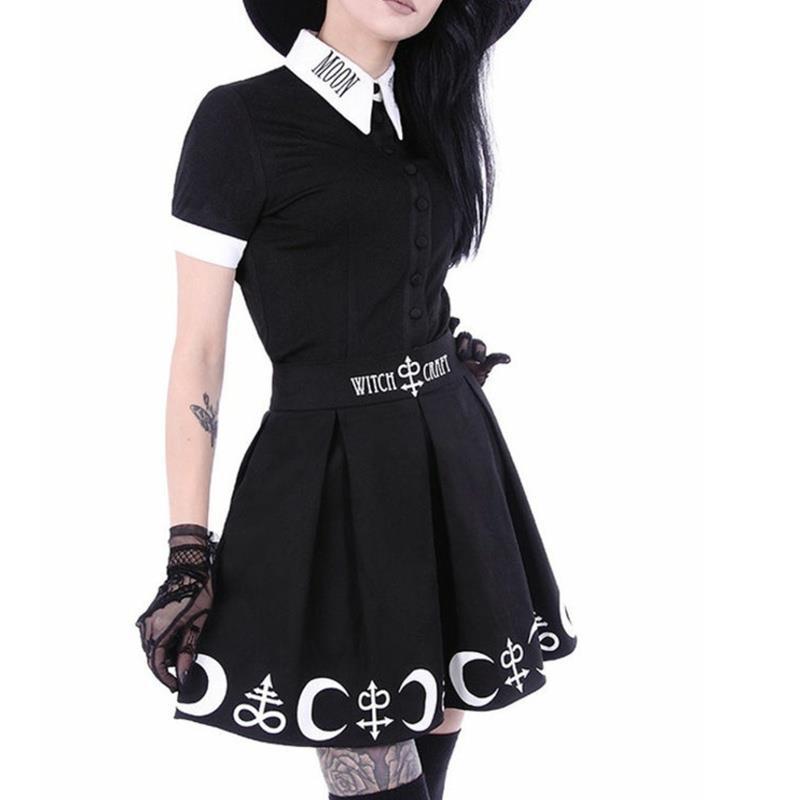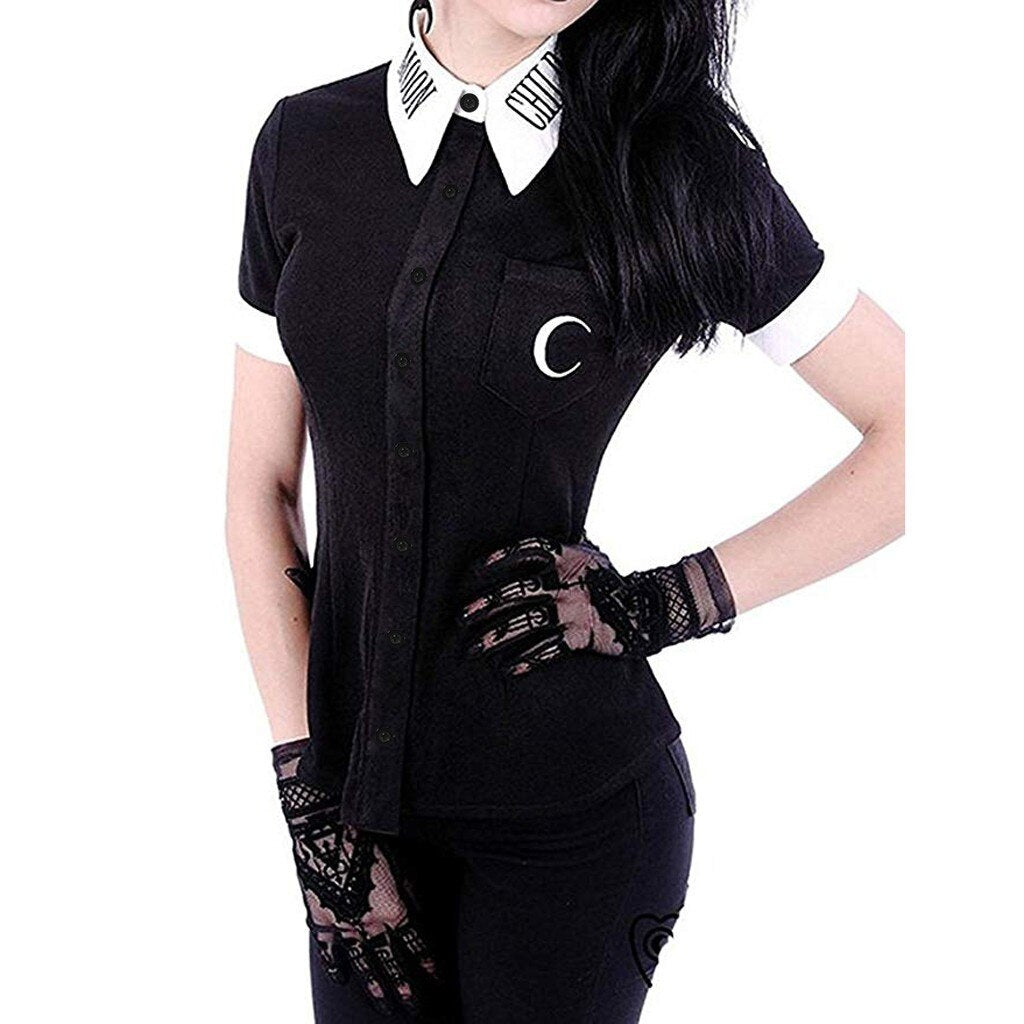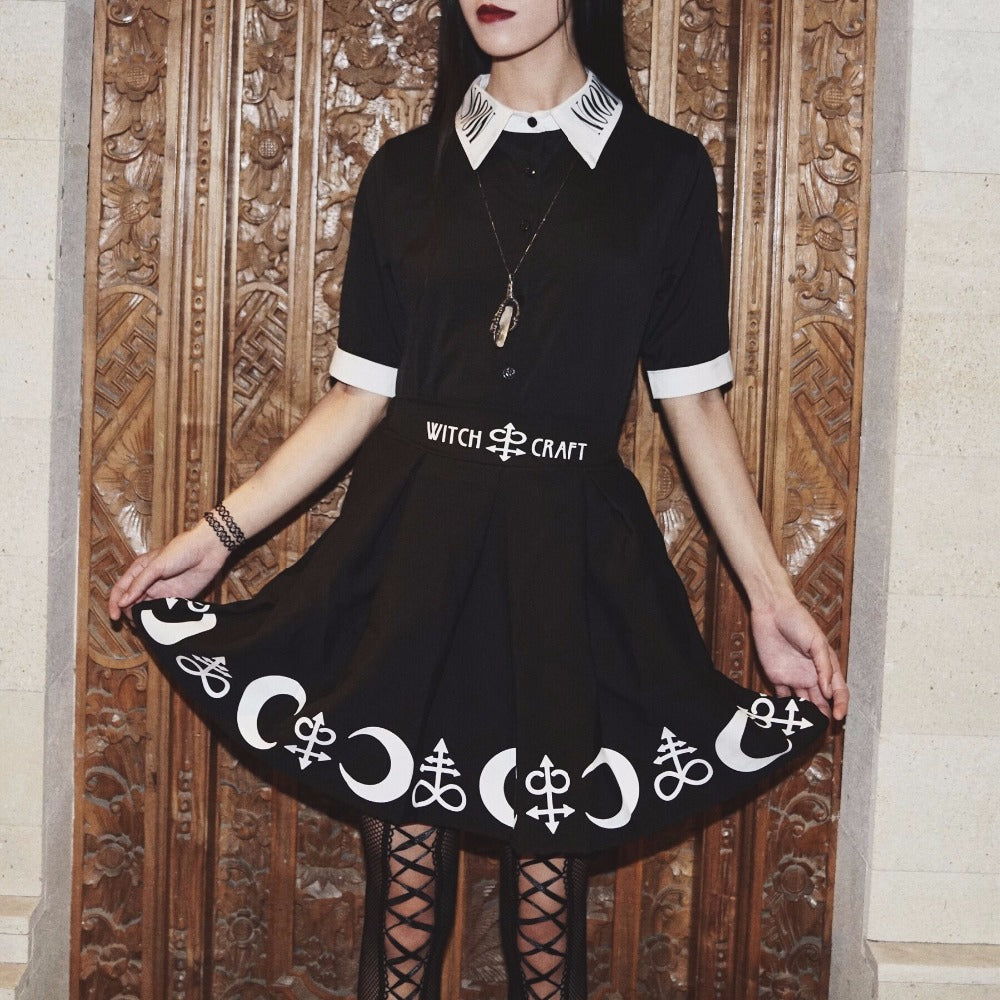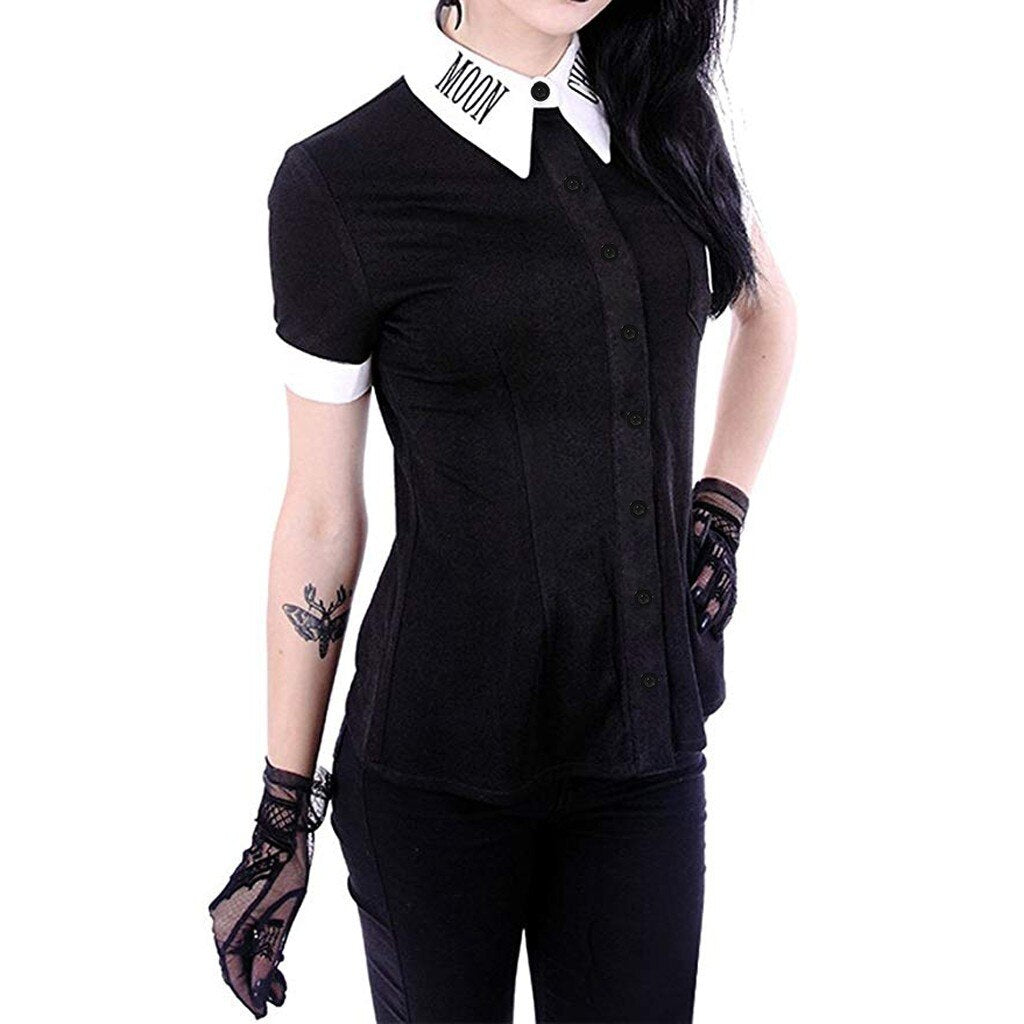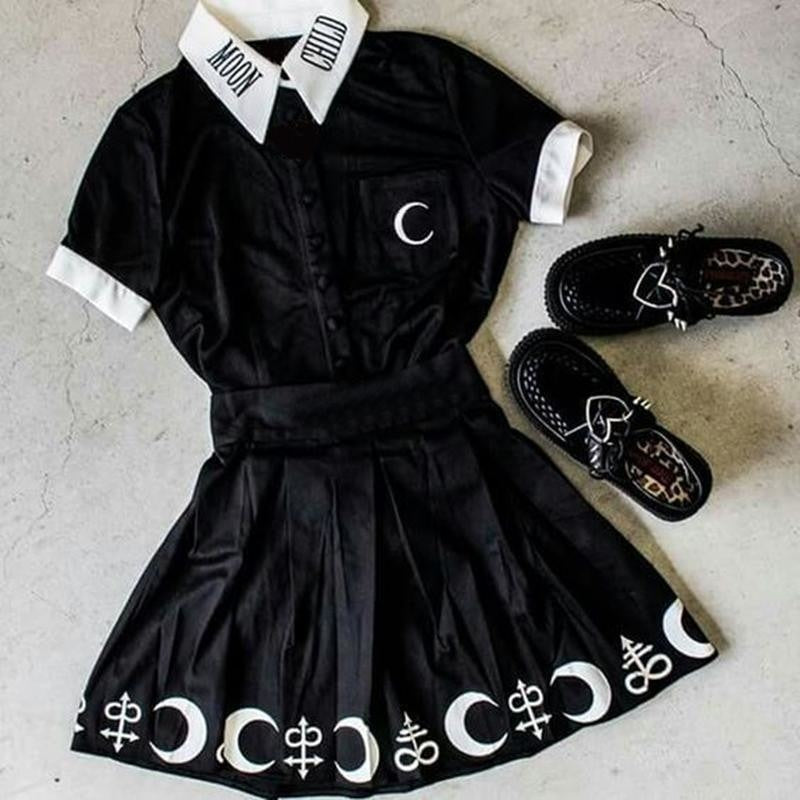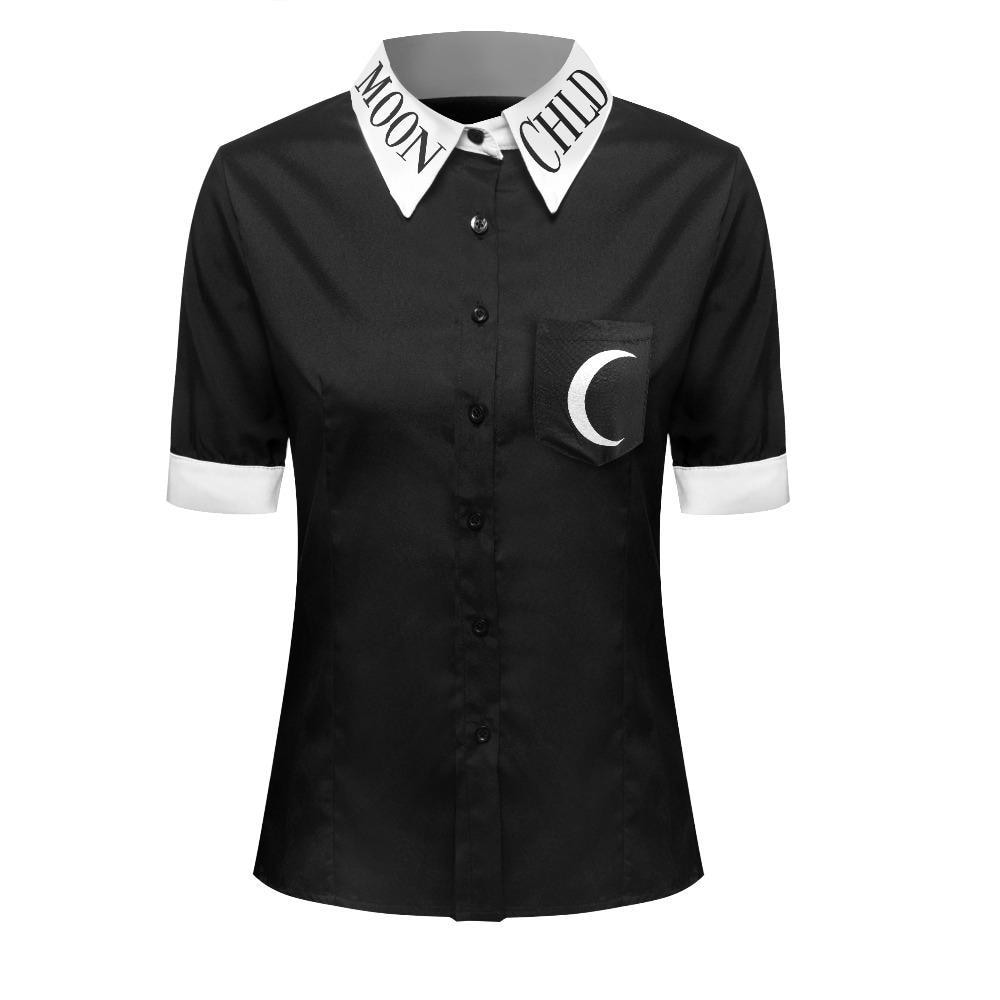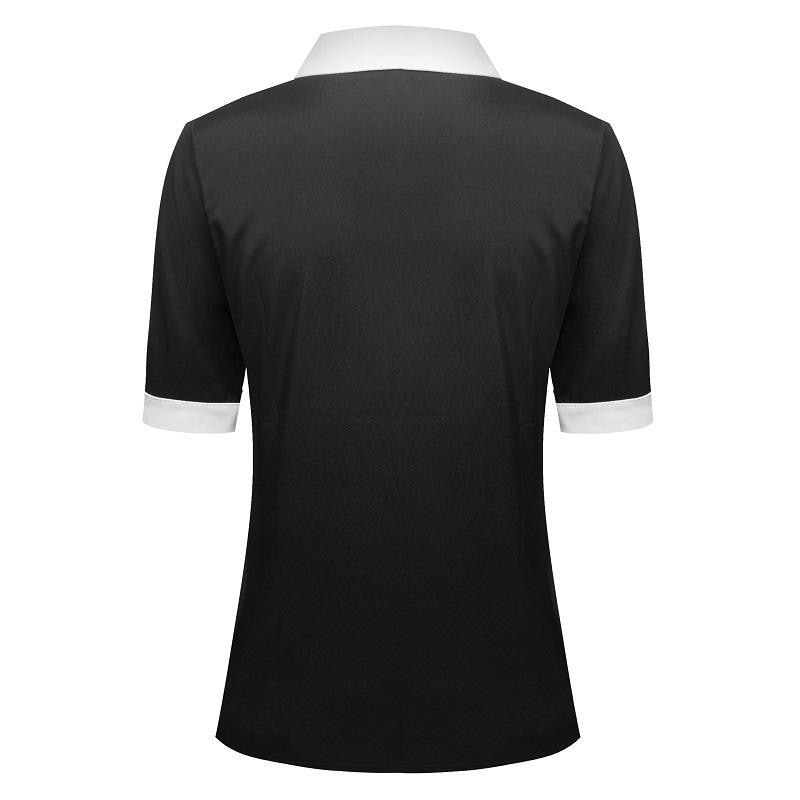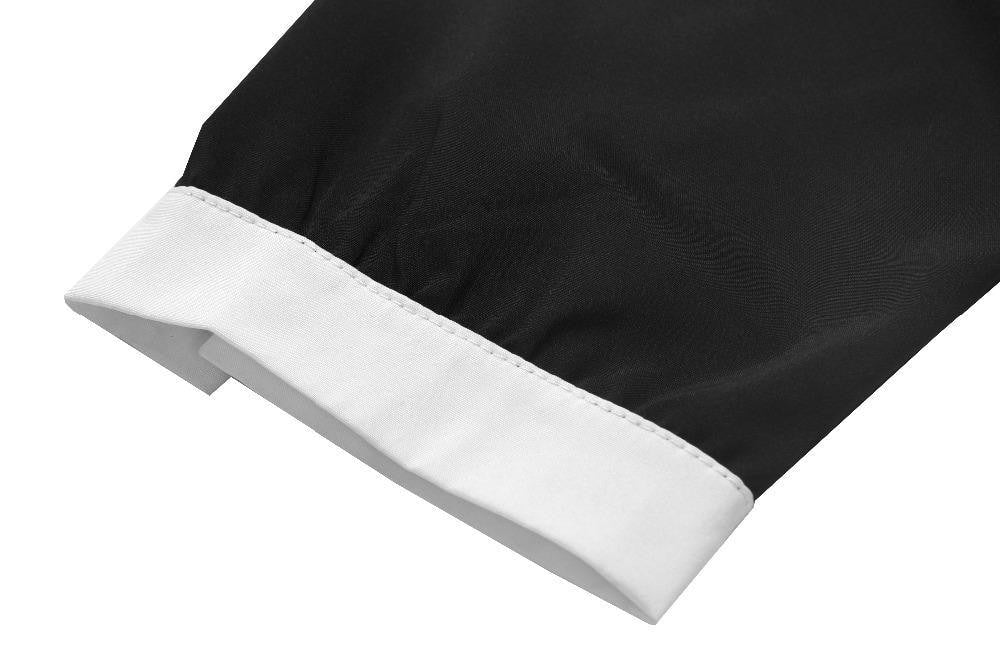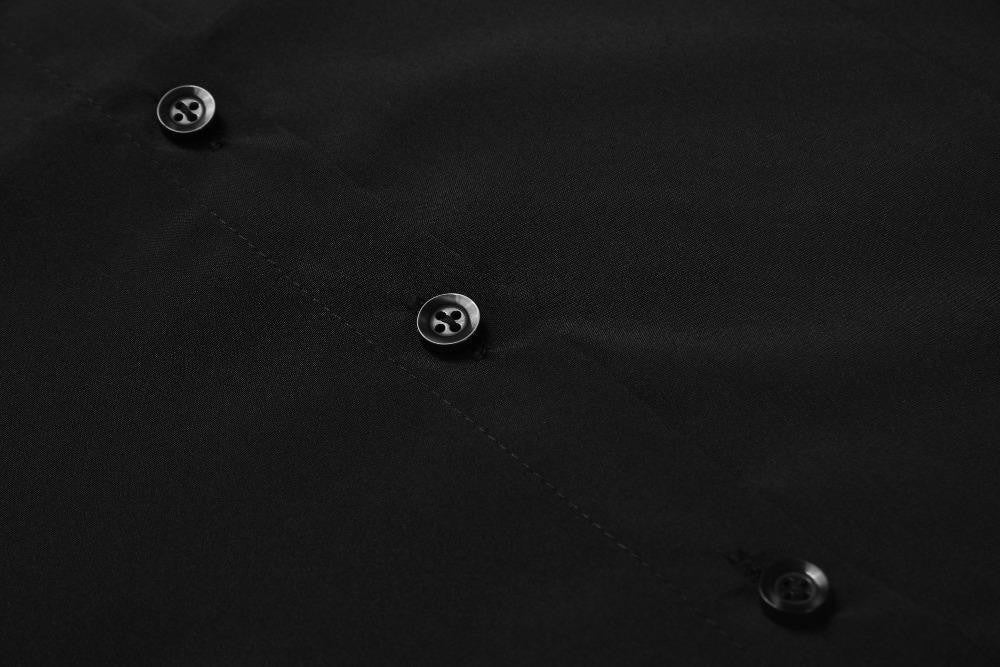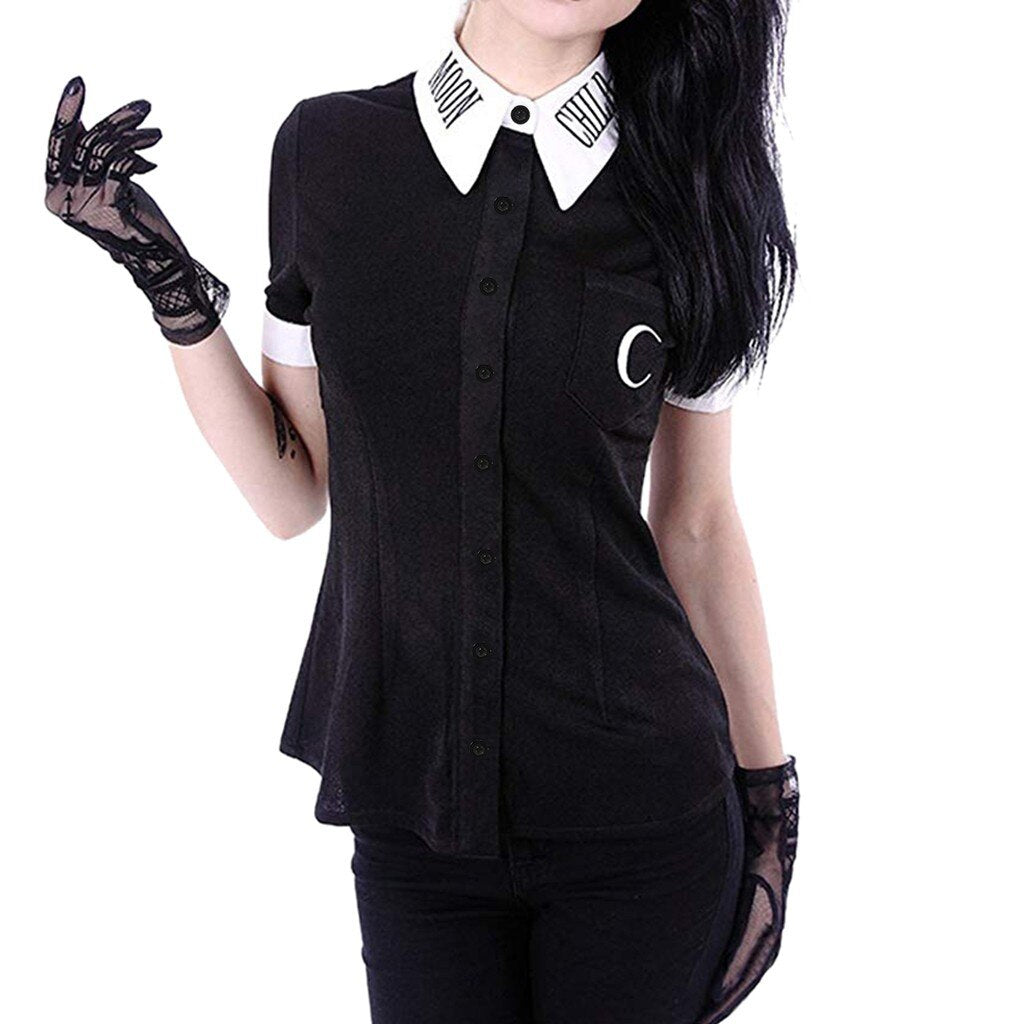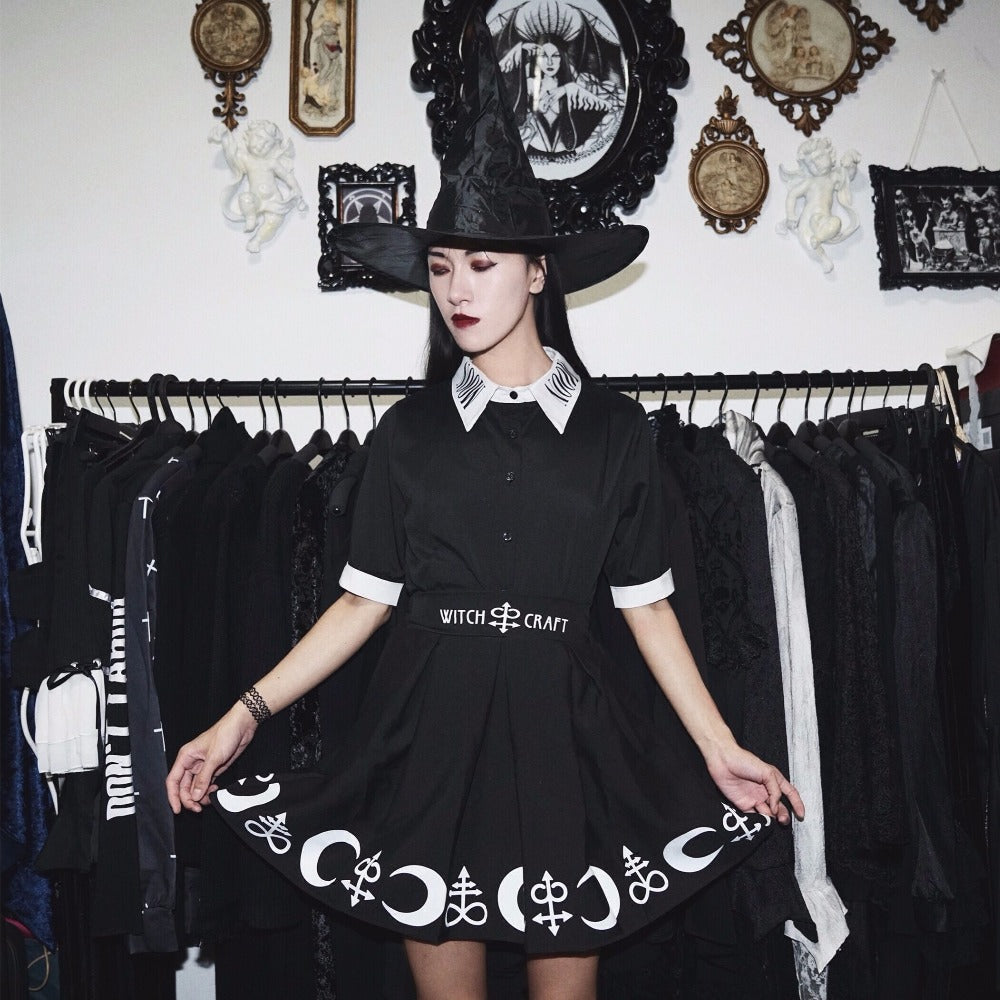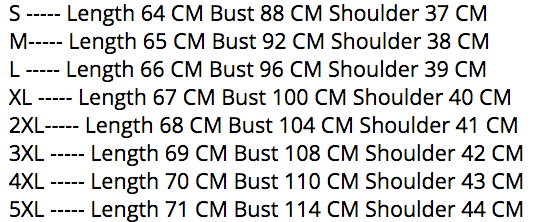 Moon Child Blouse
This item is in stock now and ready to ship worldwide.
Scroll down for product details & size specifications.
This stunning school girl inspired top is inspired by Wednesday Adams from the Adam's Family with an adorable traditional white collar that says "Moon Child" on it.
With a gorgeous crescent moon on the chest pocket, and white capped sleeves, this adorable shirt goes perfectly with almost anything!
Black as black for an ultra flattering style and fit.
Traditional collared t-shirt cut and style.

Available in plus sizes up to 5XL!
This cute shirt fits a little small so we recommend ordering a size or two up and measuring to be sure!
Size Chart: