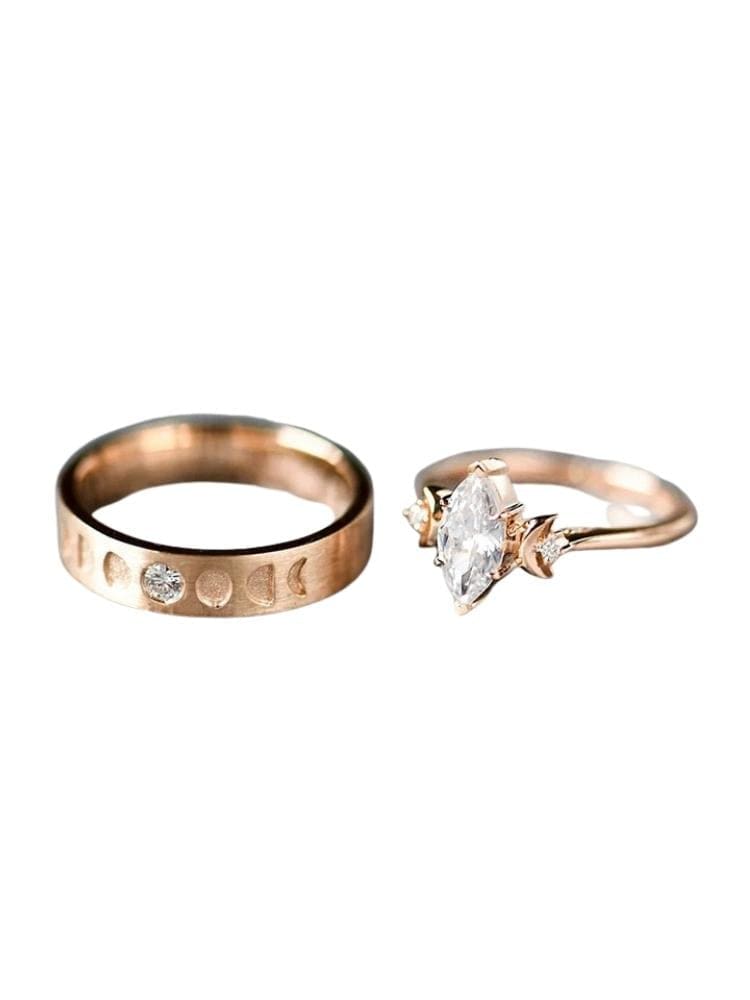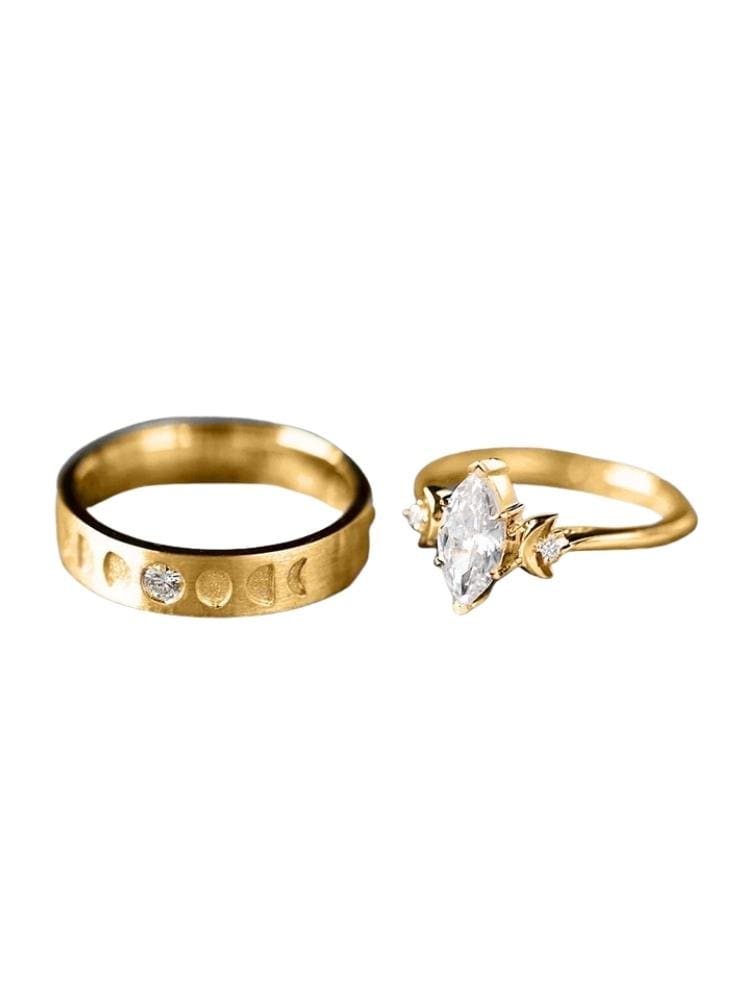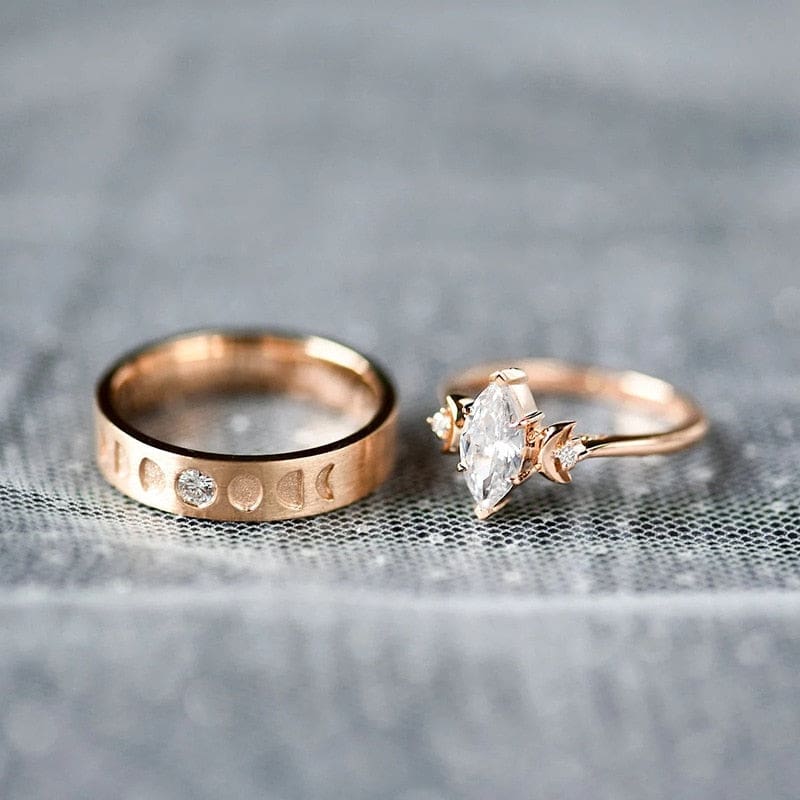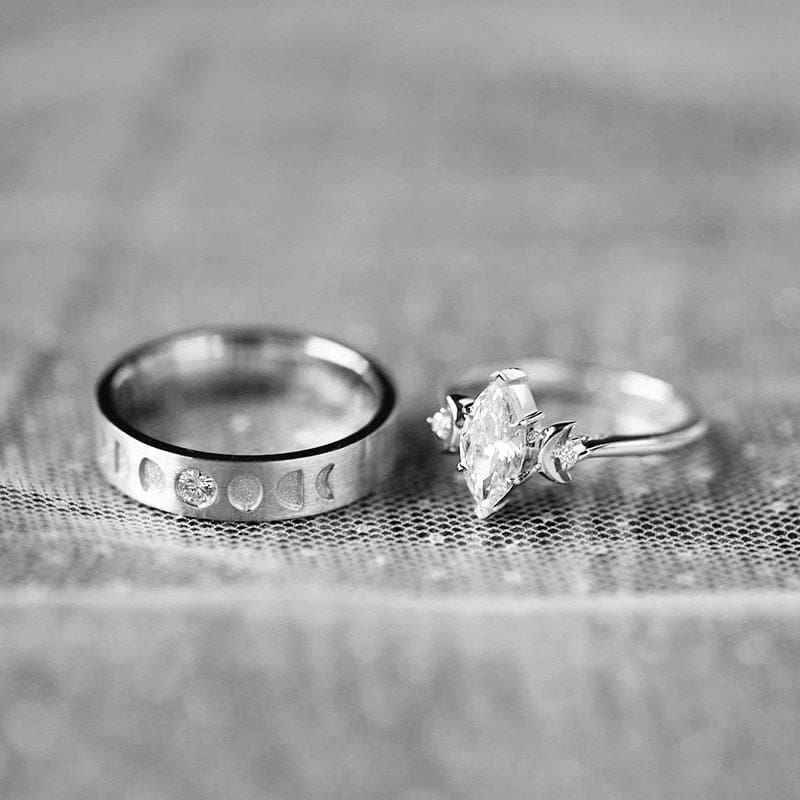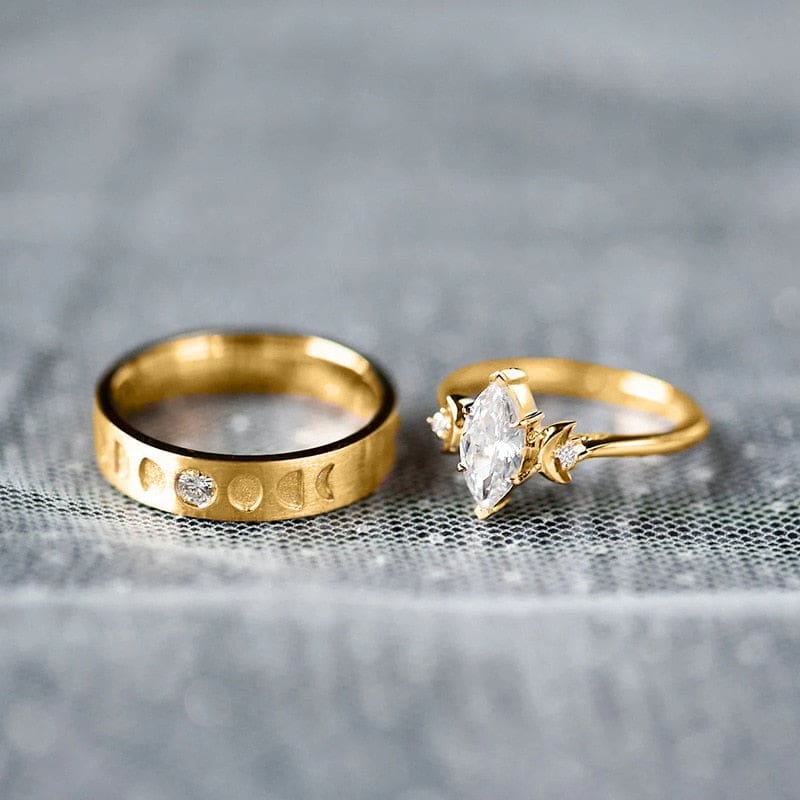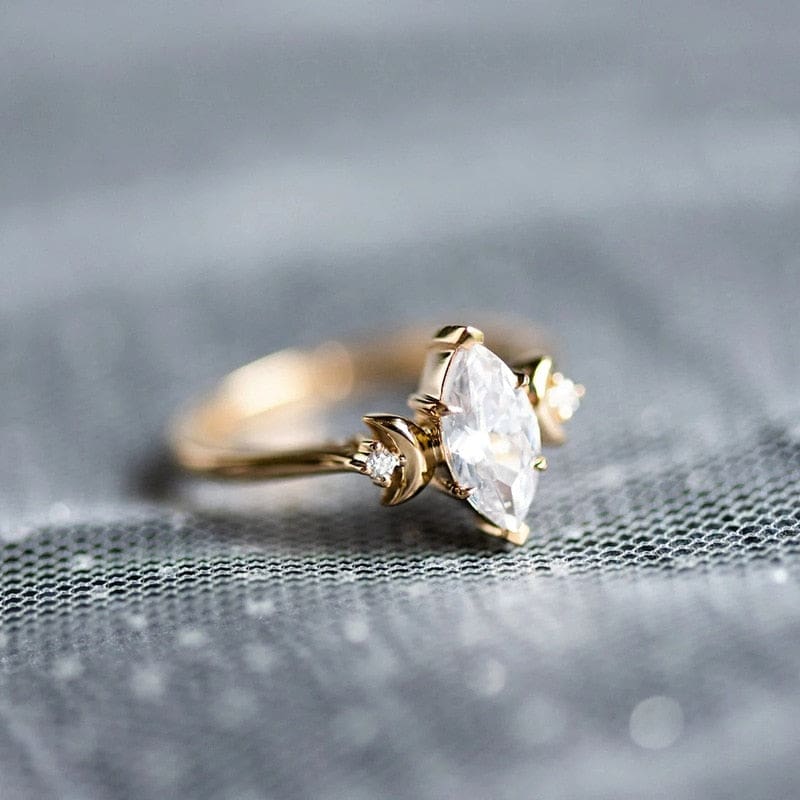 Moon Phase 2 Piece Ring Set
This item is in stock now and ready to ship worldwide.
Scroll down for product details & size specifications.
If the moon brings you strength and company and you live by the phases of the moon, then this two-piece ring is perfect for you.
Available in silver, gold, or rose gold with glass crystals, it combines a wide band etched with the phases of the moon, with a crystal to show the moon in its full shining glory.
The thinner band has a larger crystal n a setting with two smaller crystals, representing the stars.
Marry the moon and reflect its power in your life with this Gothic-style wing for pagans and witches.
Wear it with this Crystal Forest moon Pendant.