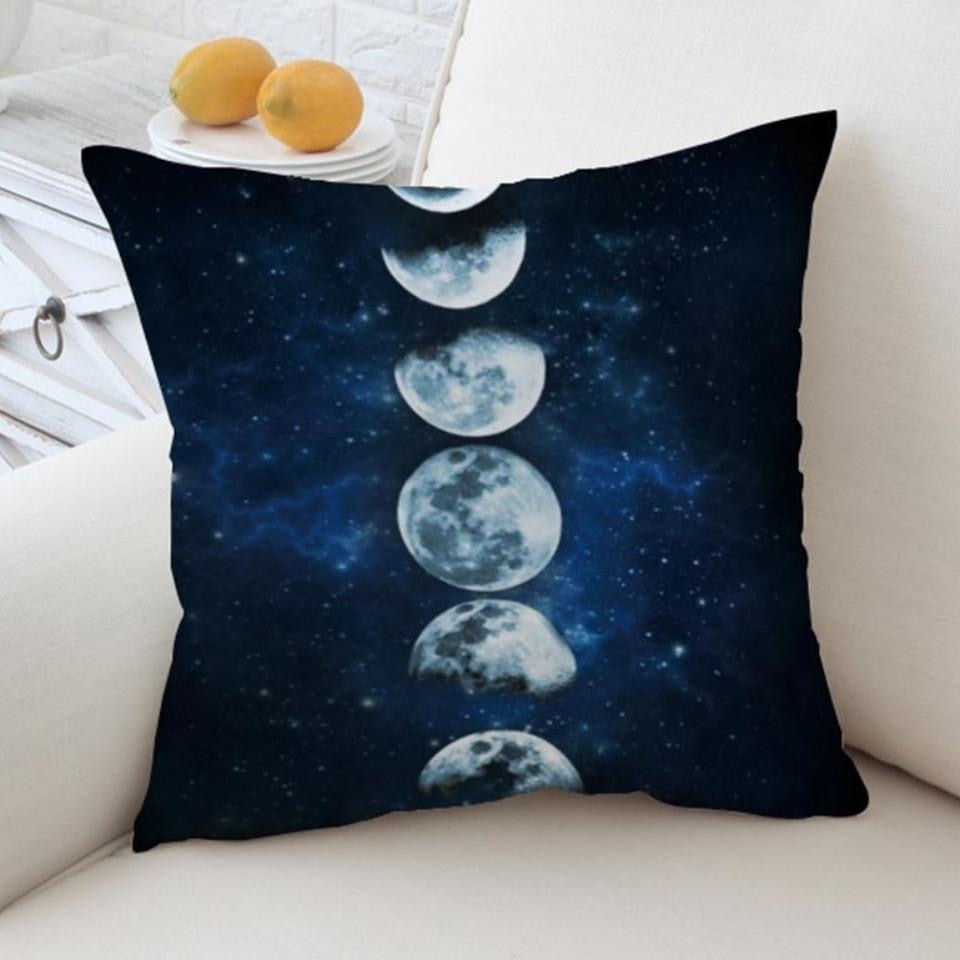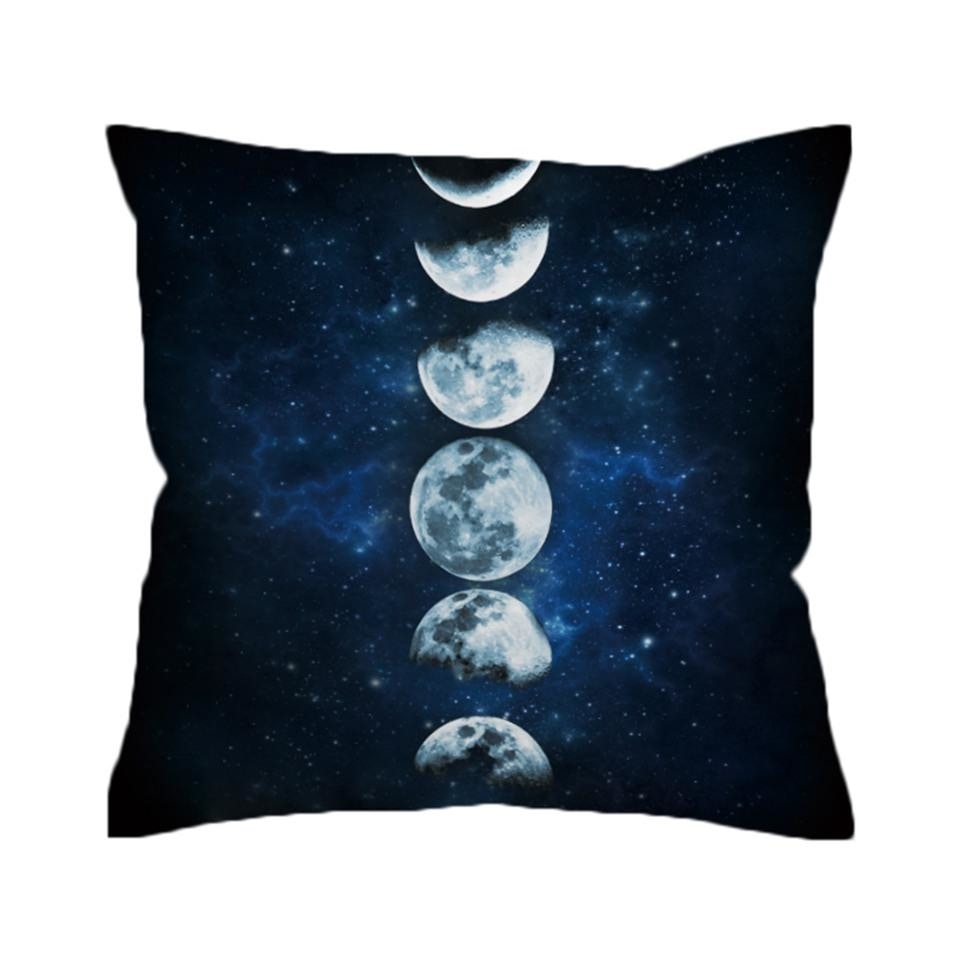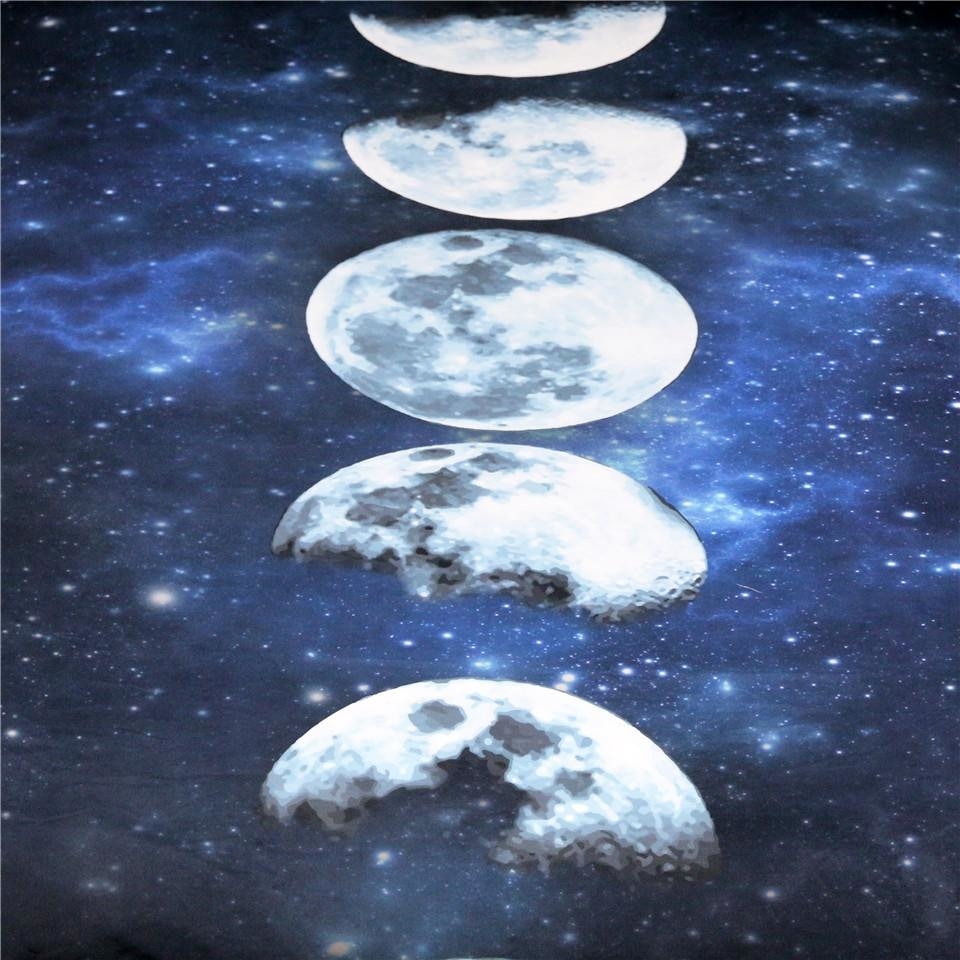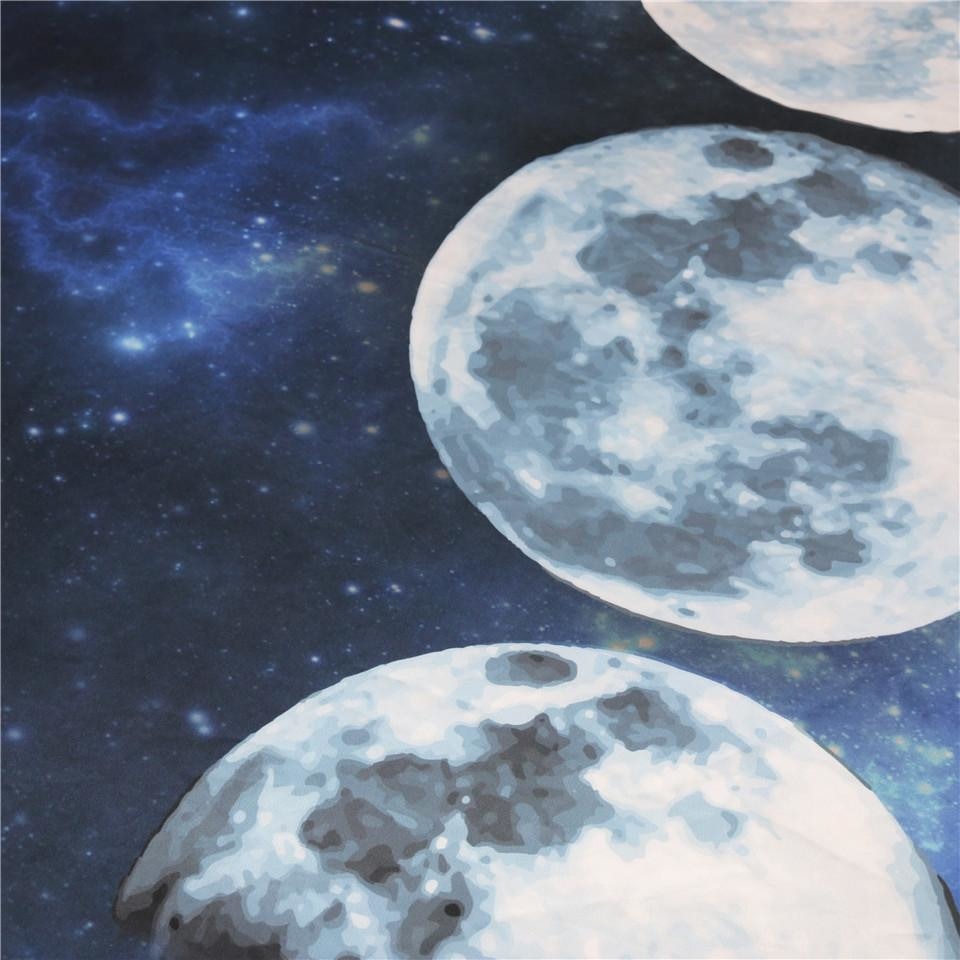 Moon Phase Cushion
This item is in stock now and ready to ship worldwide.
Scroll down for product details & size specifications.
This luxurious full moon phase throw pillow cover has an eye-catching galaxy blue color palette that promotes feelings of calm, tranquility, and pure wonder with a mystical aesthetic.
With a beautifully detailed and highly realistic print featuring the phases of the moon in a starry space sky, this throw pillow is perfect for every spiritualist, yogi, witch, pagan, buddhist, or artist.
This beautiful cover is available in two sizes to fit over your existing throw pillows. 70x70cm or 45x45cm.
Made of quality polyester and is machine washable. Wrinkle resistant. No iron necessary. Resilient to shrinkage.
High density weaving.
No heavy metals. No carcinogenic materials. No formaldehyde.
Quality zippers that you don't have to worry about breaking/replacing!
Vibrantly printed, this unique pillow will generate awe and adoration in all who view it.
We also carry a matching throw blanket, bedroom set, and area rug!
All of our linens are personally blessed & honored before sending them on to their new owners, ensuring optimal positivity and energetic harmony.
Here's a guide to the symbolism & colors present in this stunning throw cushion:
| | |
| --- | --- |
| Blue | Blue symbolizes depth, trust, loyalty, sincerity, wisdom, confidence, stability, faith, heaven, and intelligence in spirituality. The color blue has positive affects on the mind and the body. The color blue in many cultures is significant in religious beliefs, brings peace, and keeps negativity away. |
| Moon | The moon symbolizes our 'inner world', hidden emotions, desires, the shadow-self, fears/worries and our greatest dreams. It represents our feelings, our unconscious beliefs, the past and our feminine goddess side. The Moon gives us the ability to feel, learn from the past and creatively express ourselves. The moon is truly magickal. |