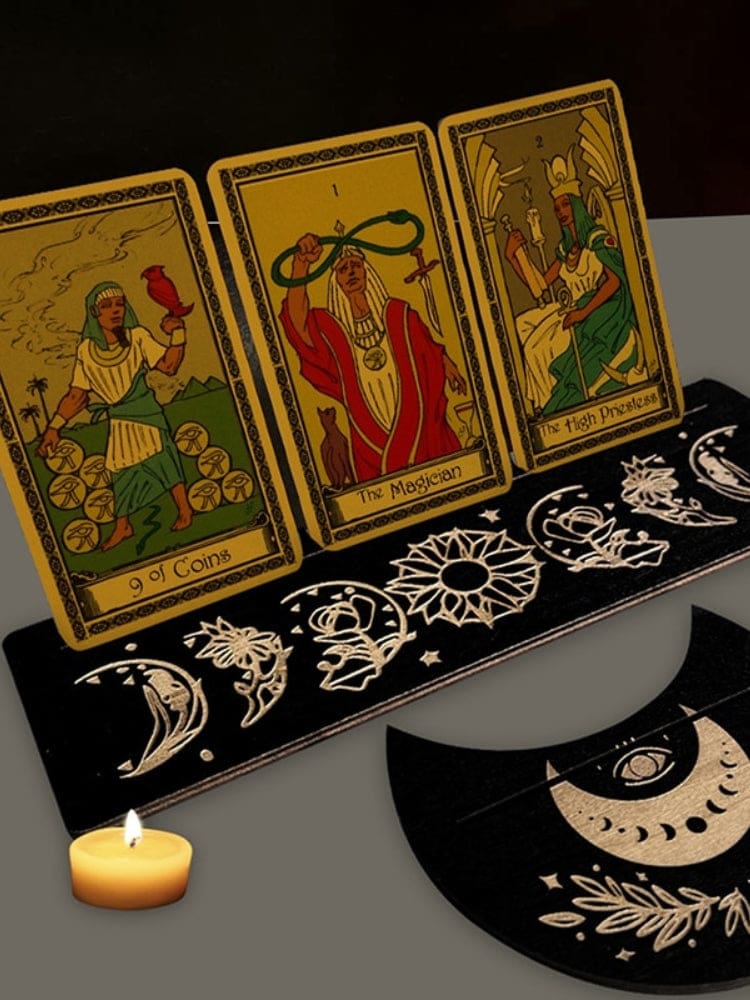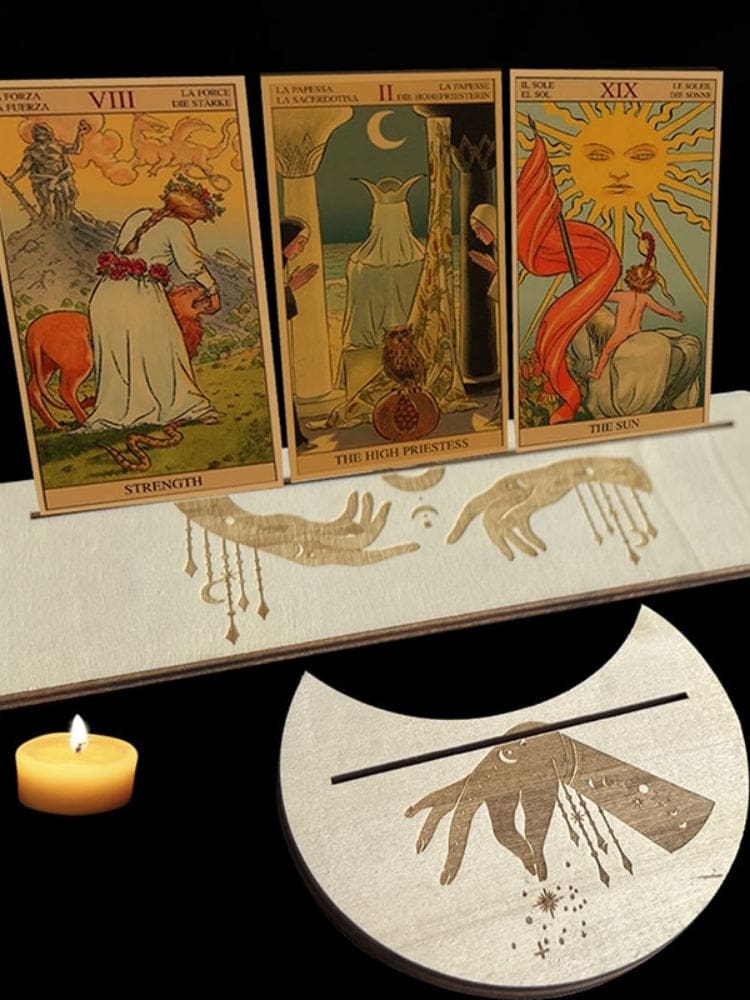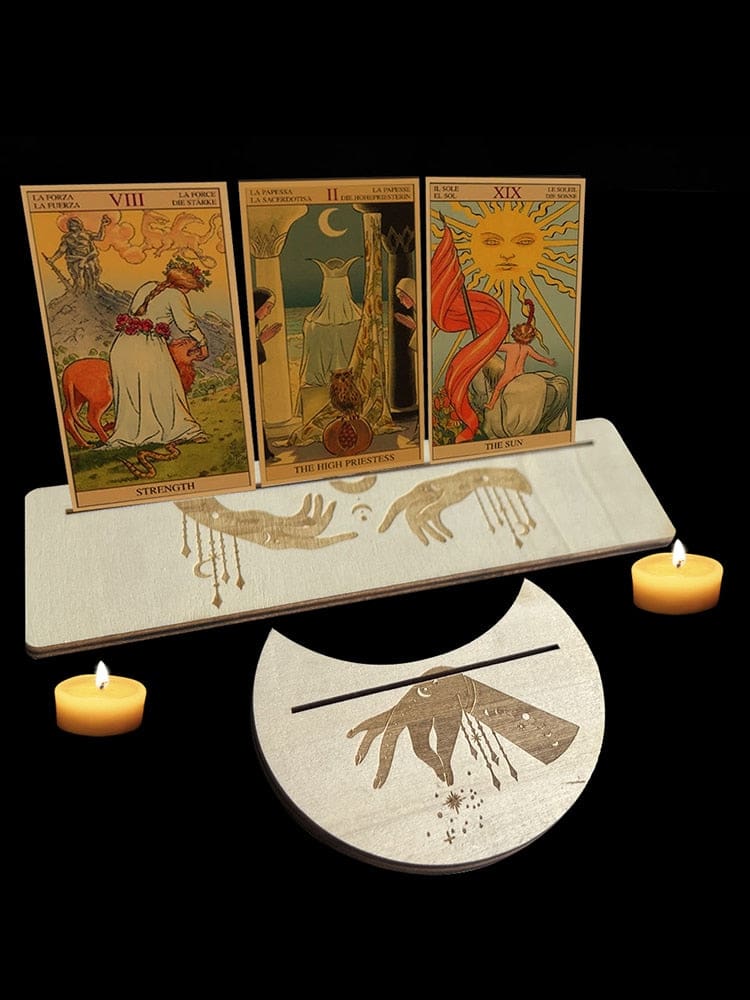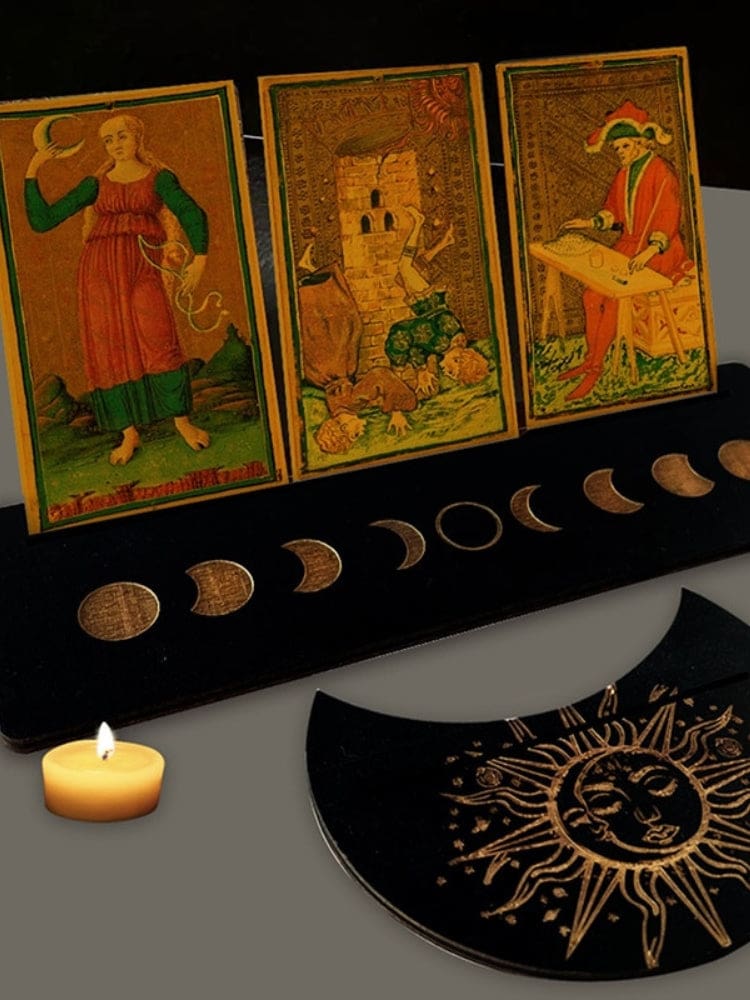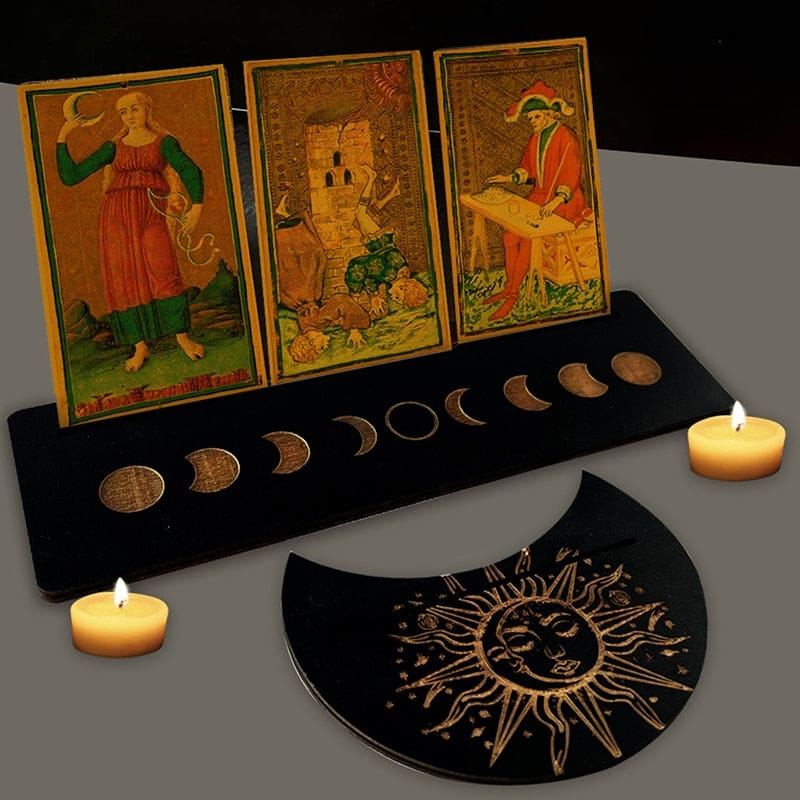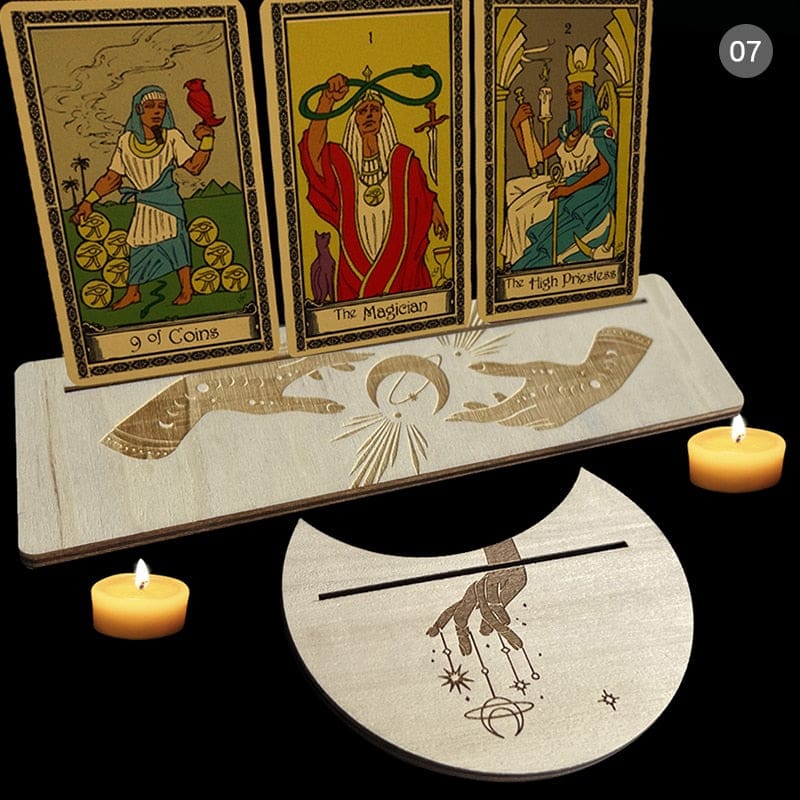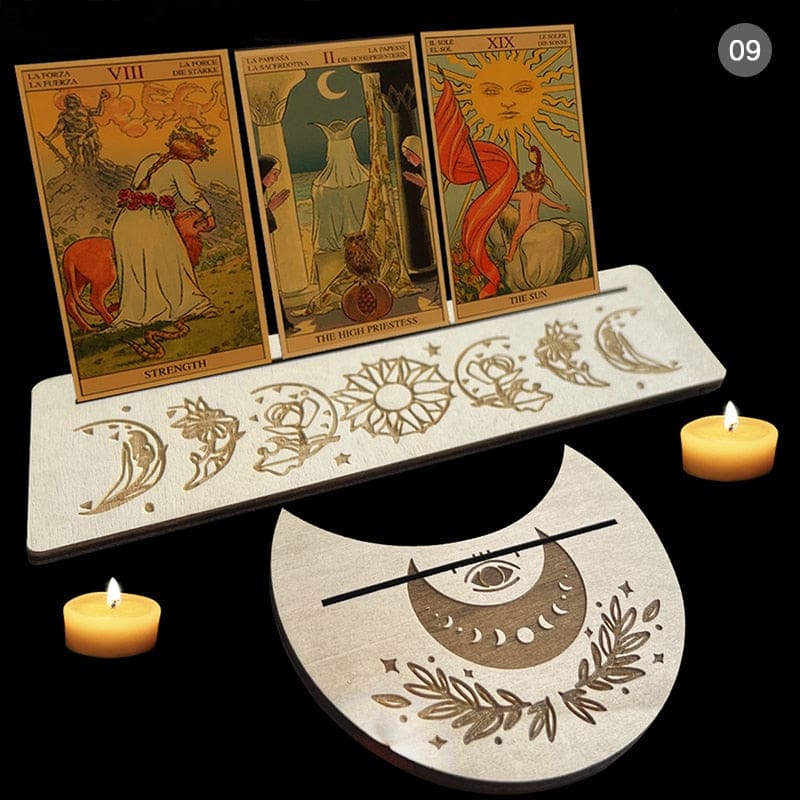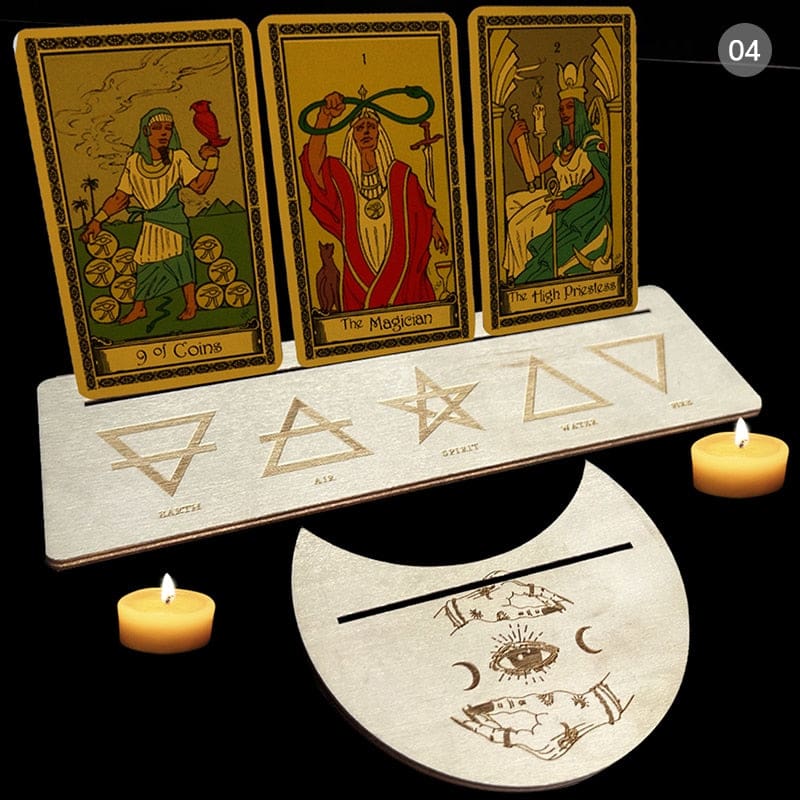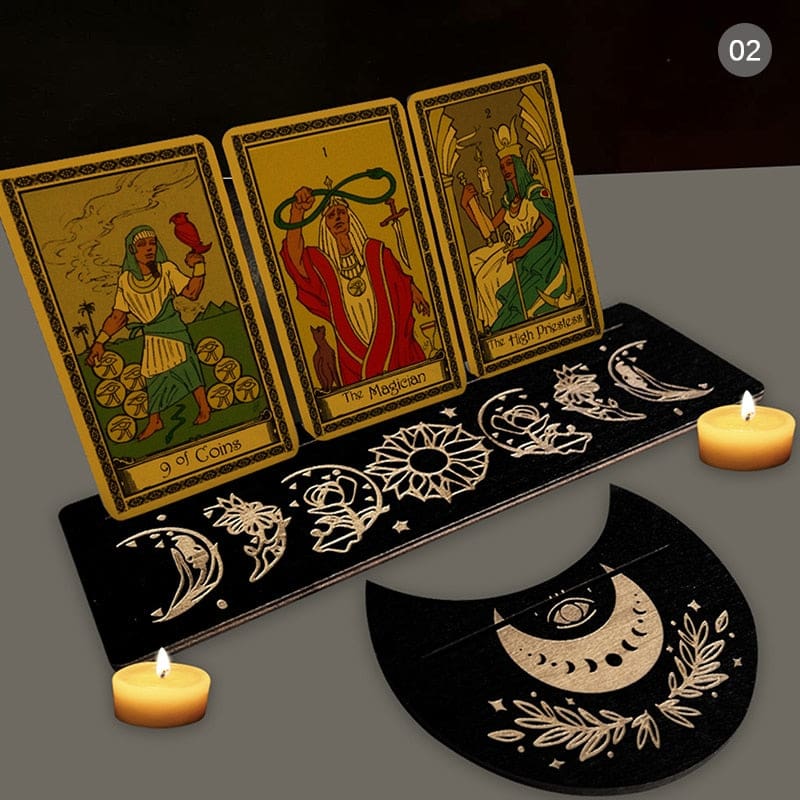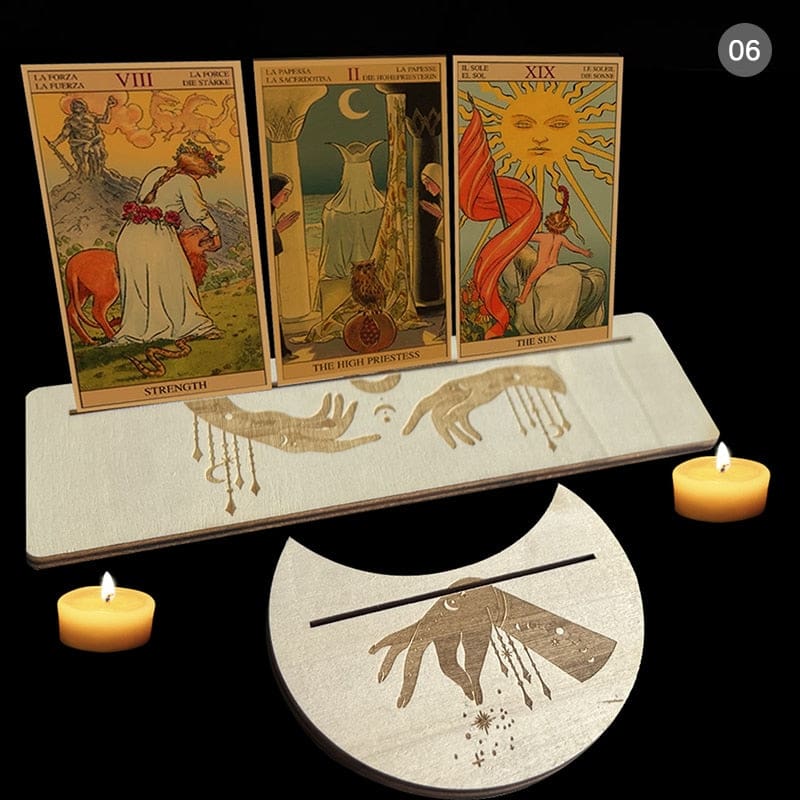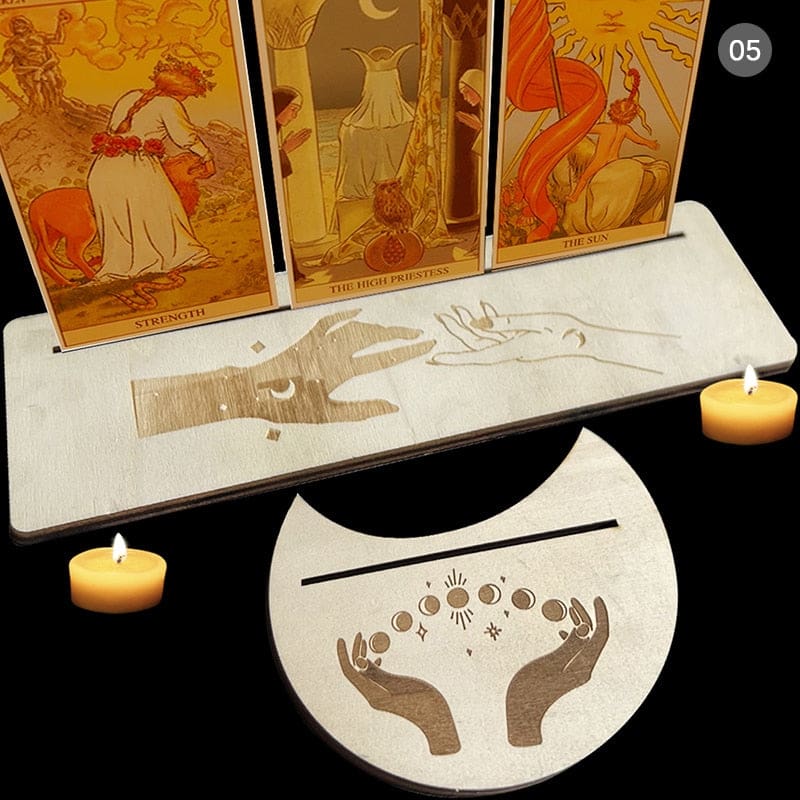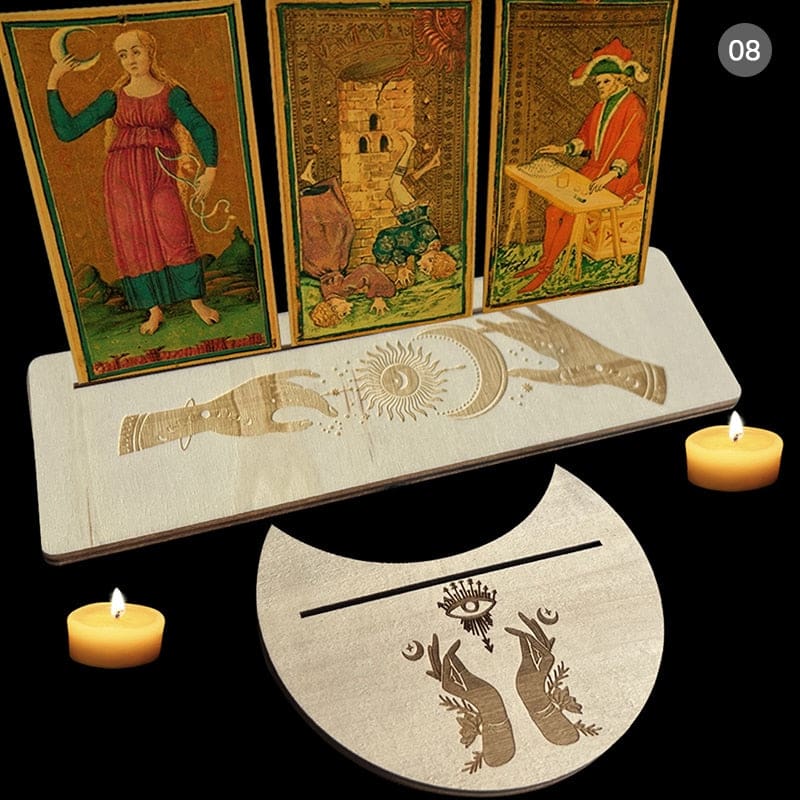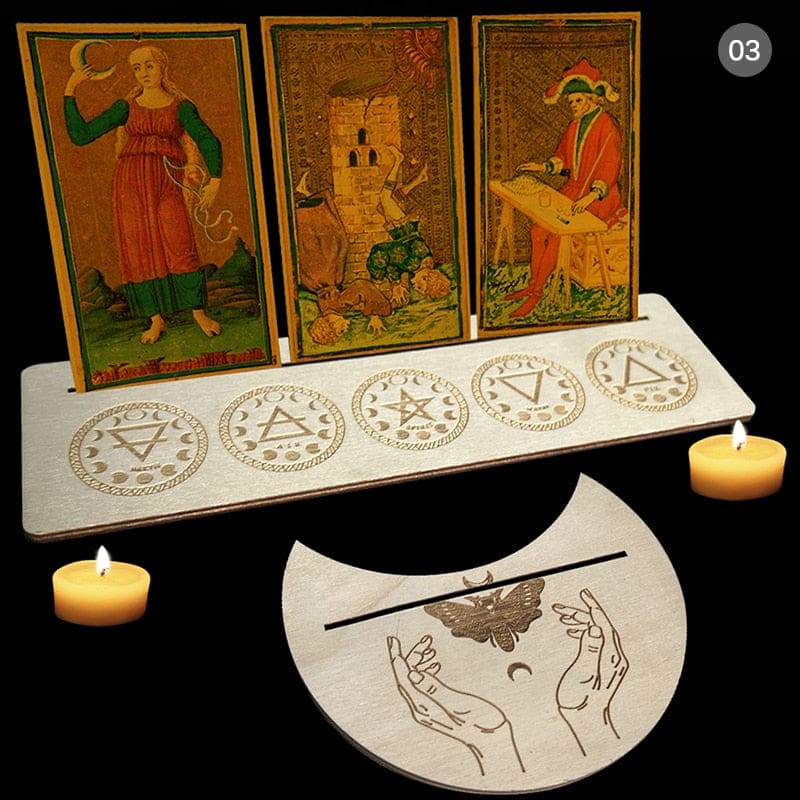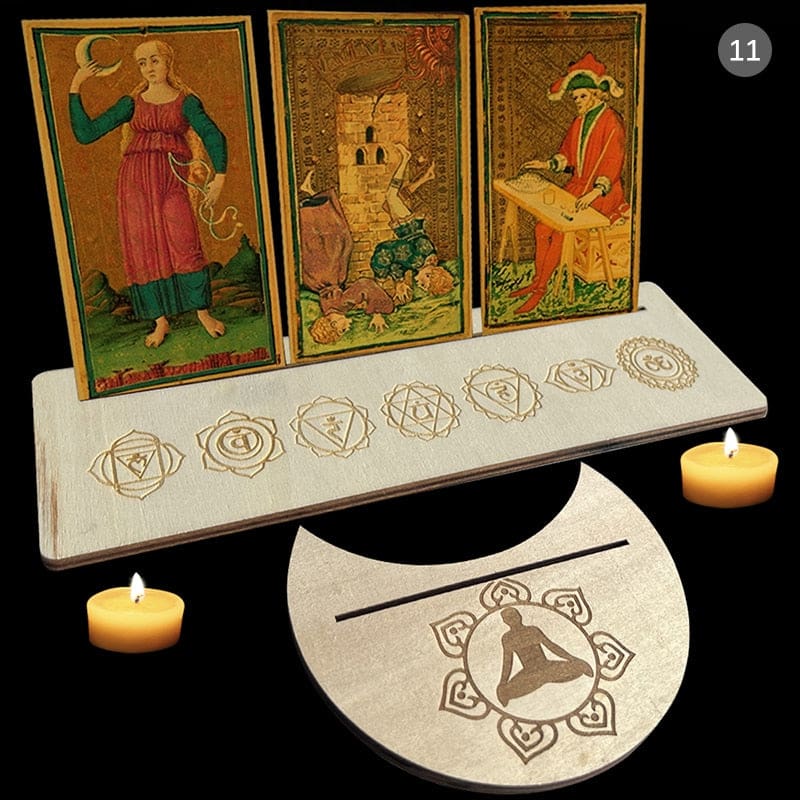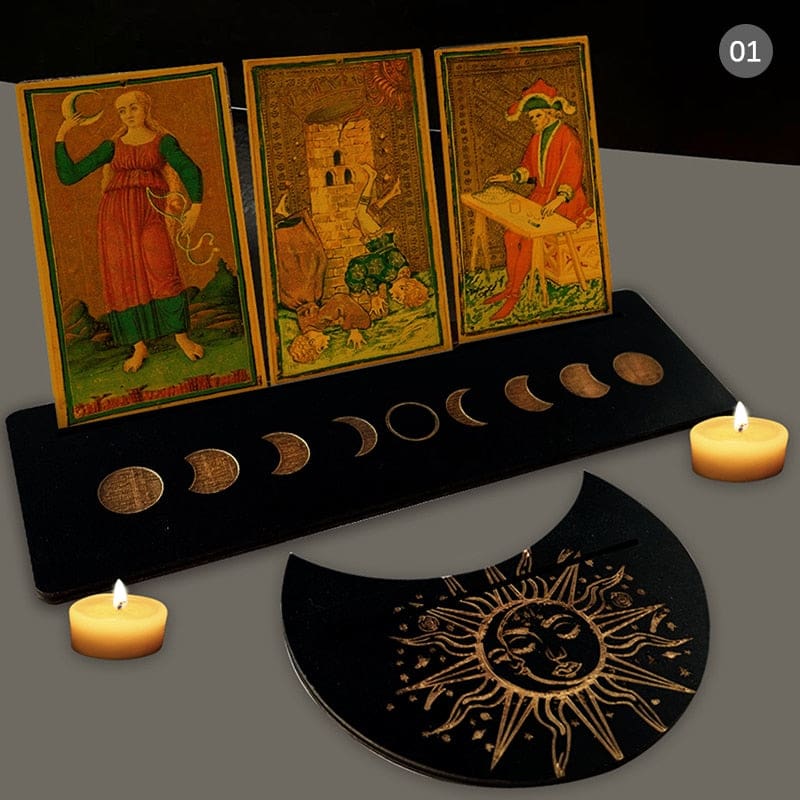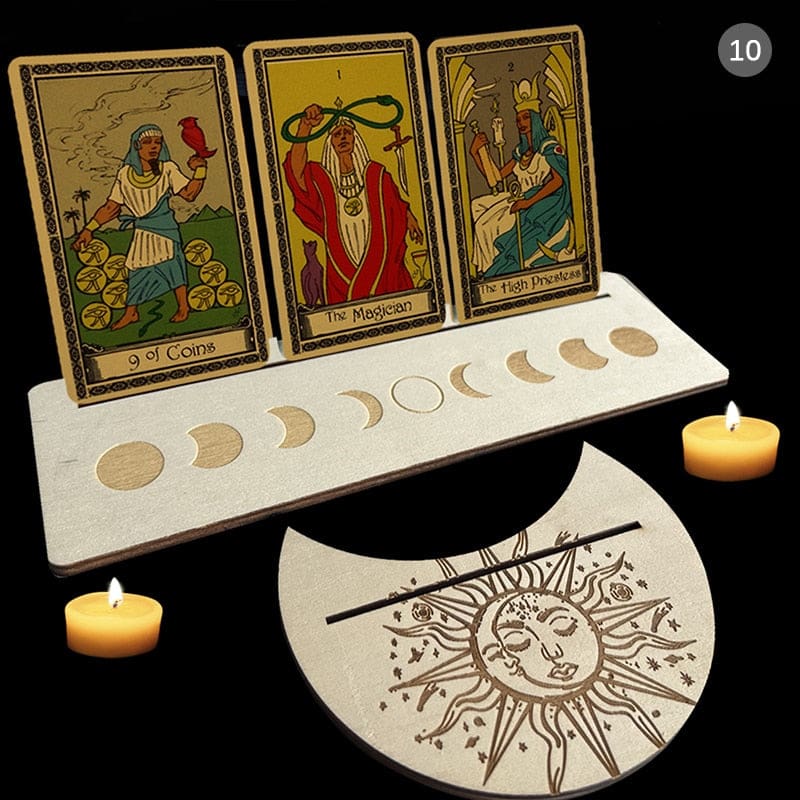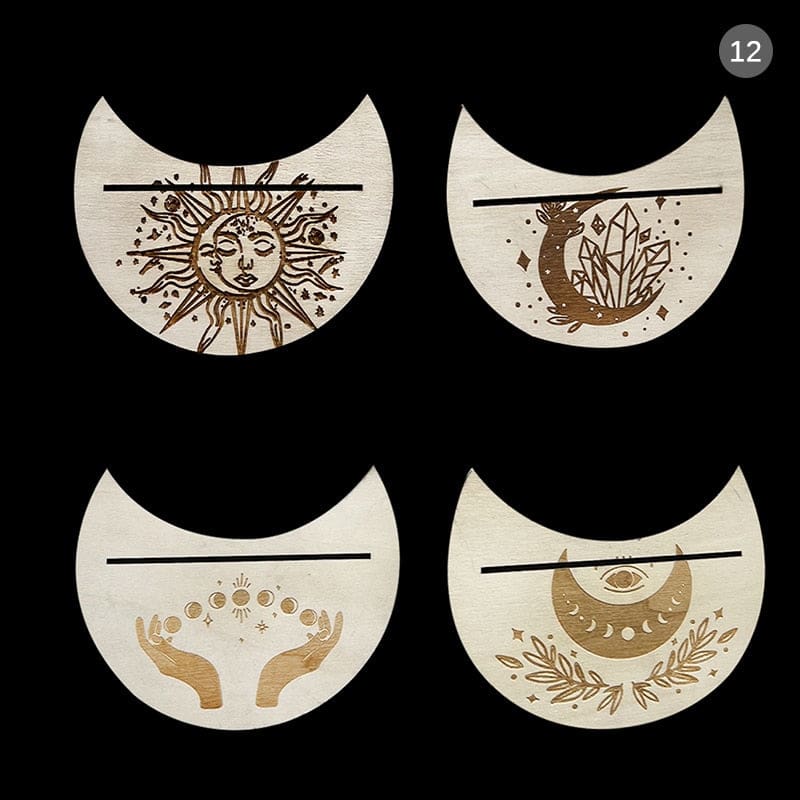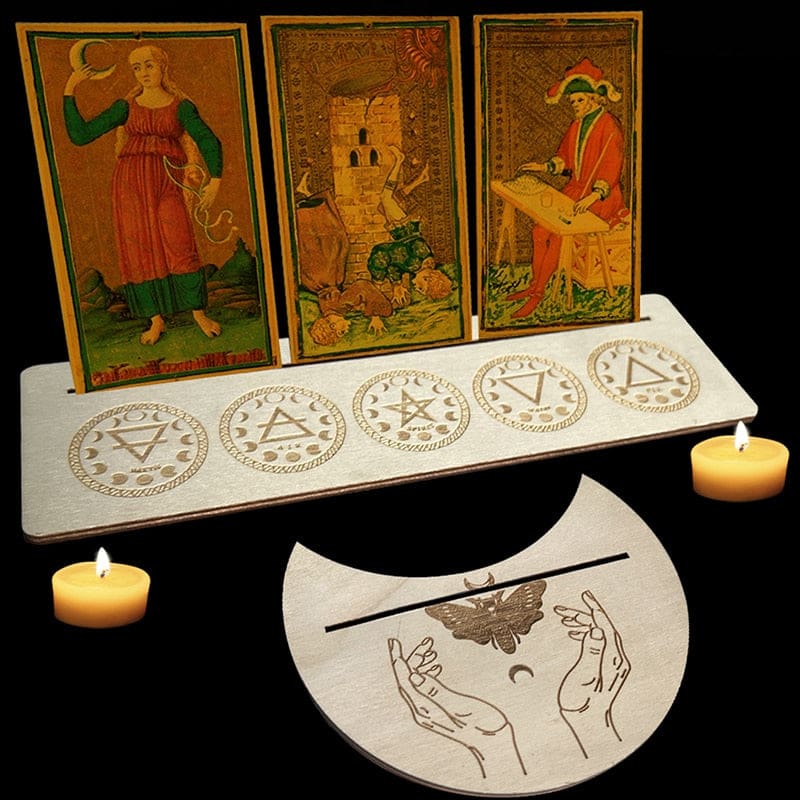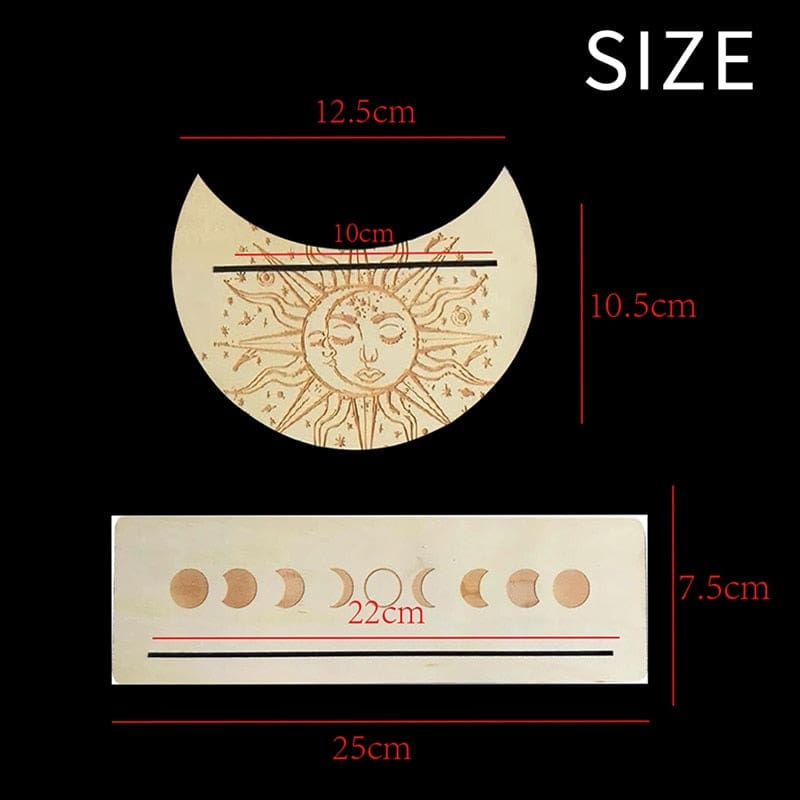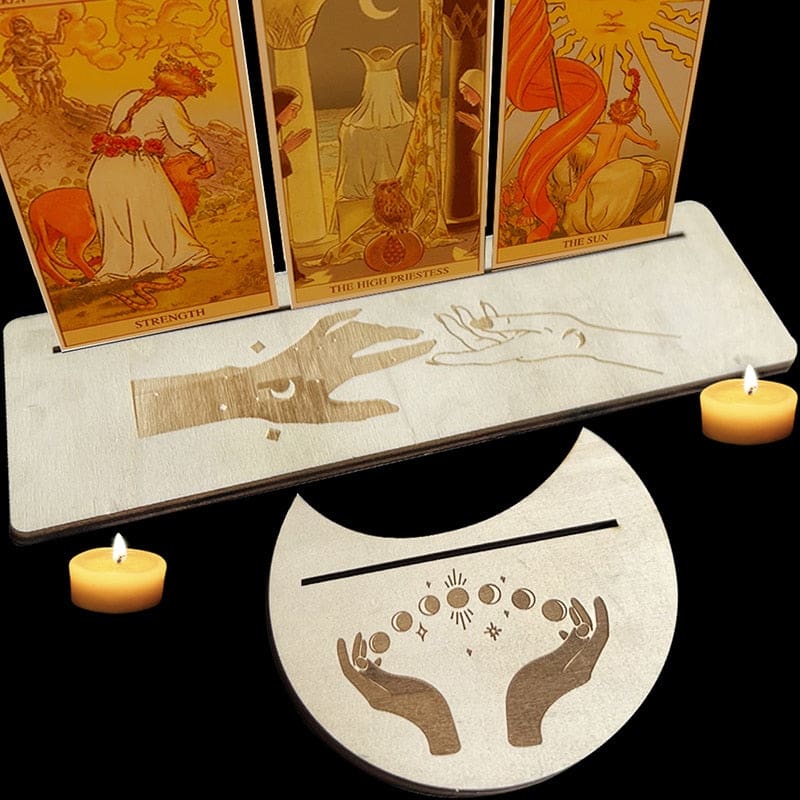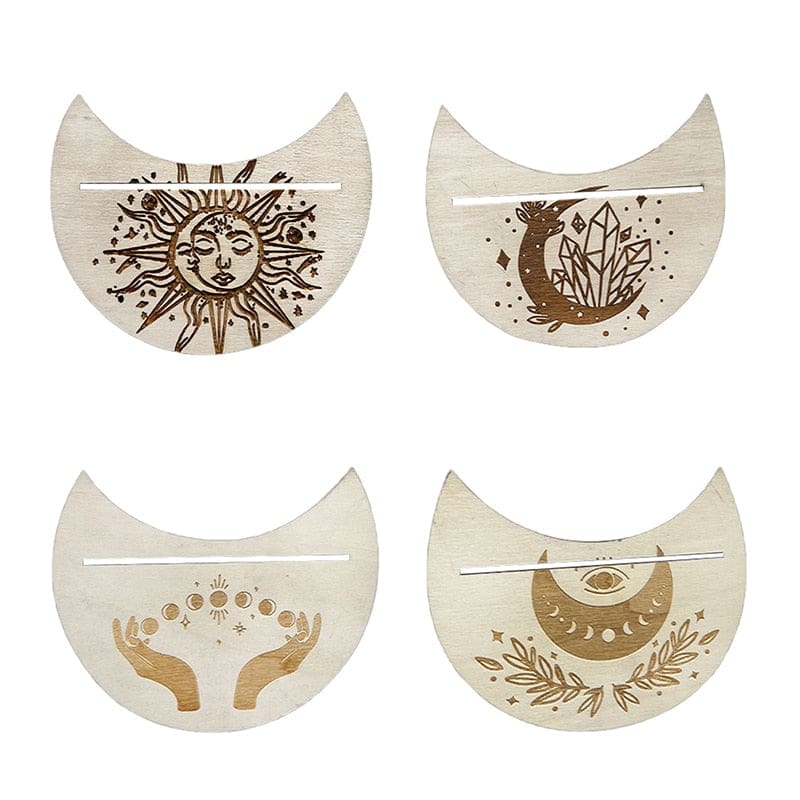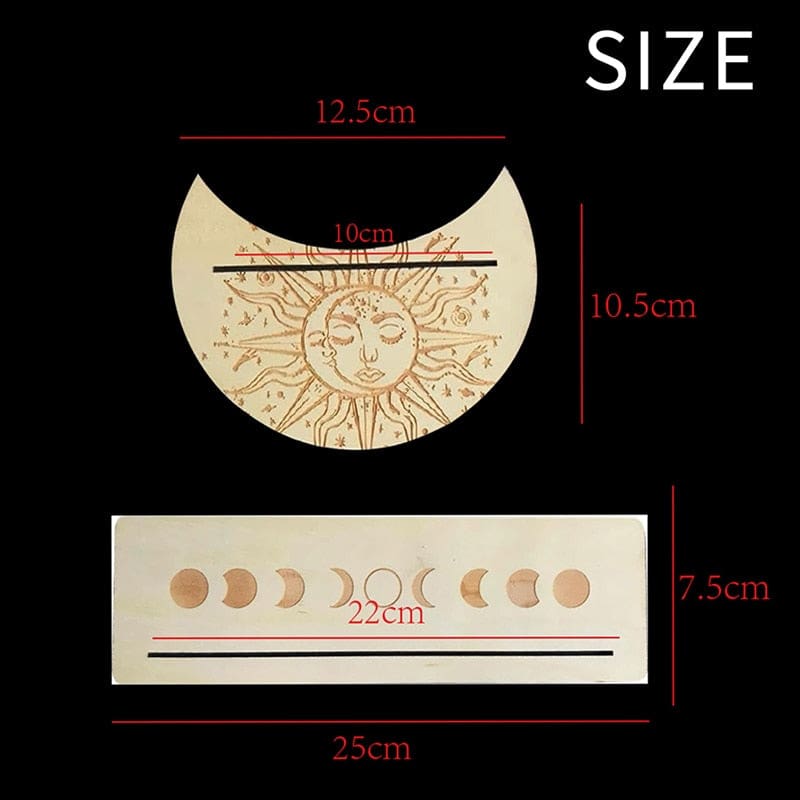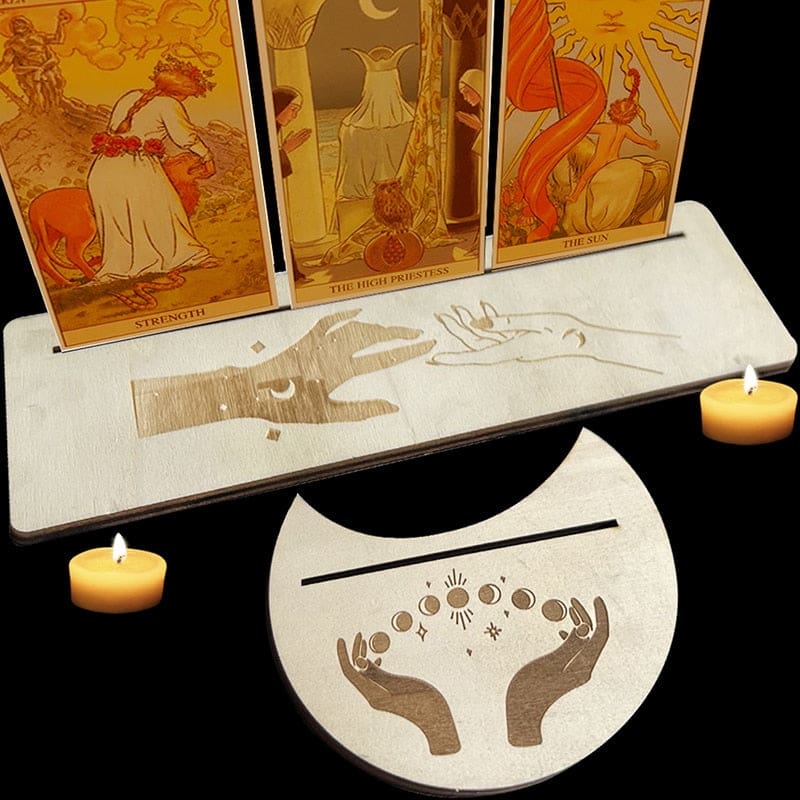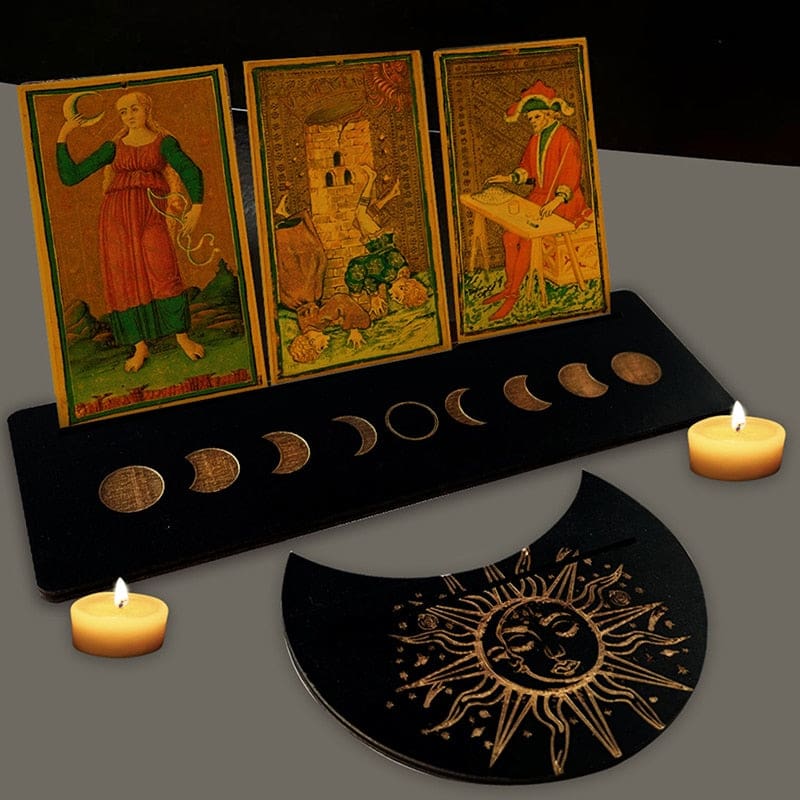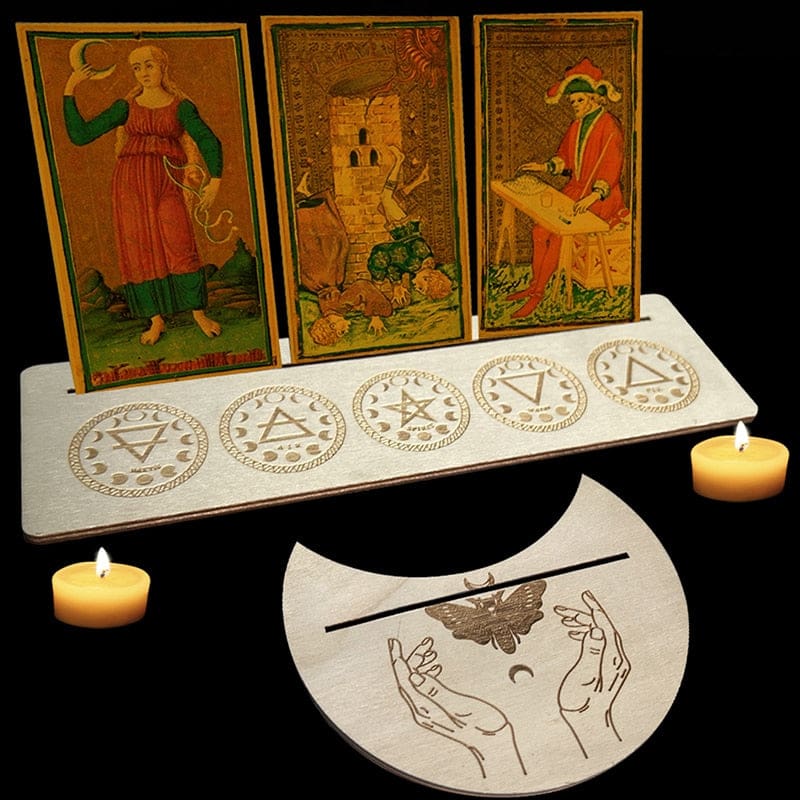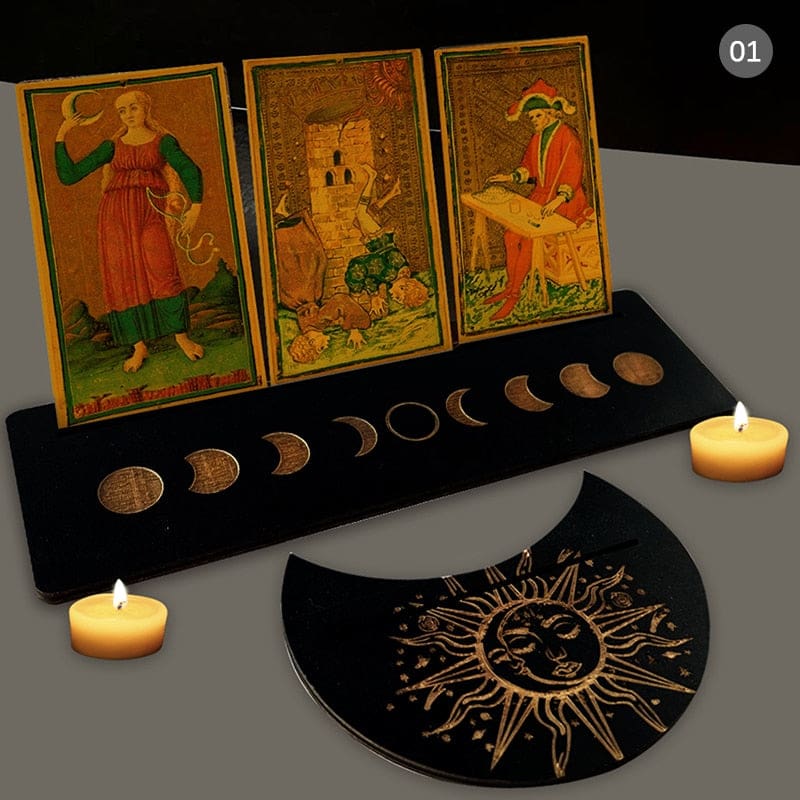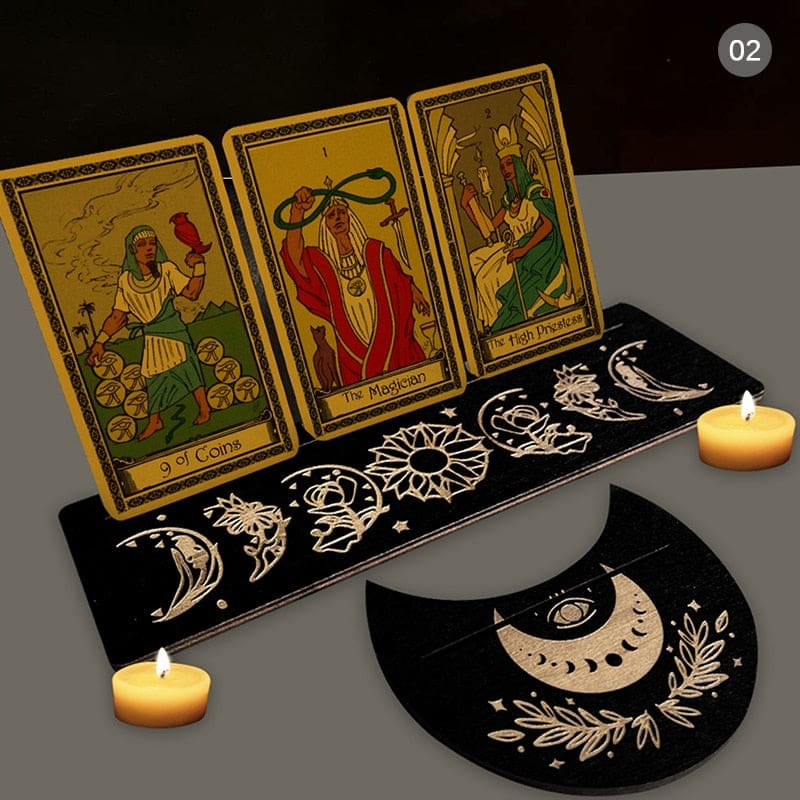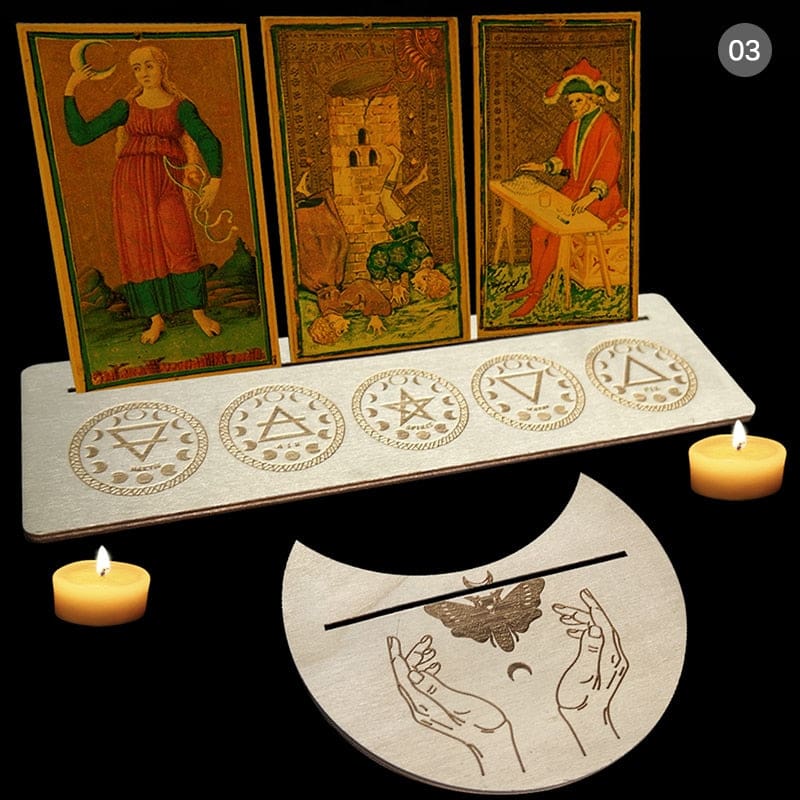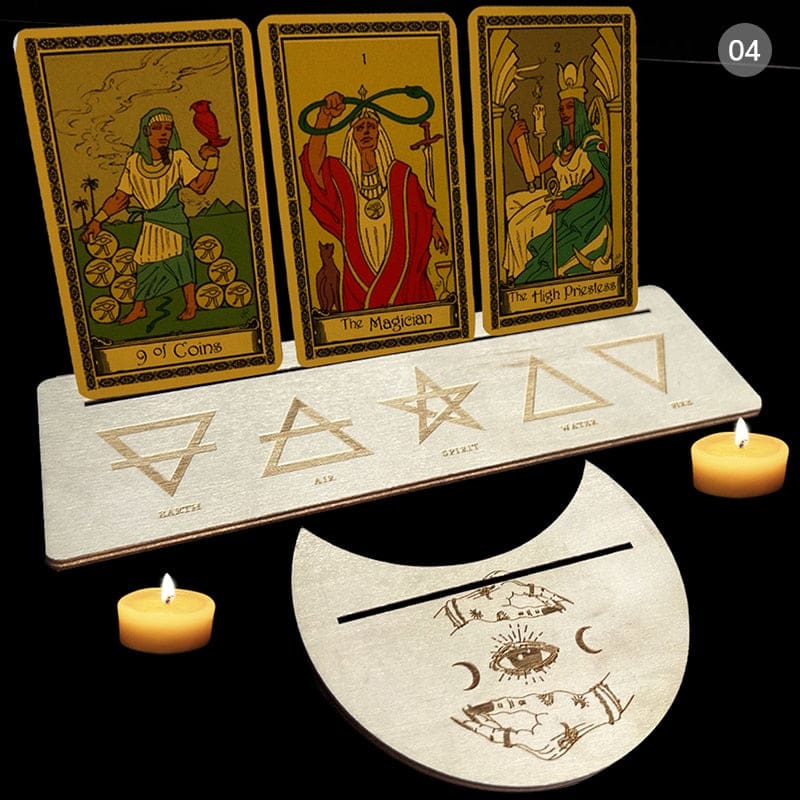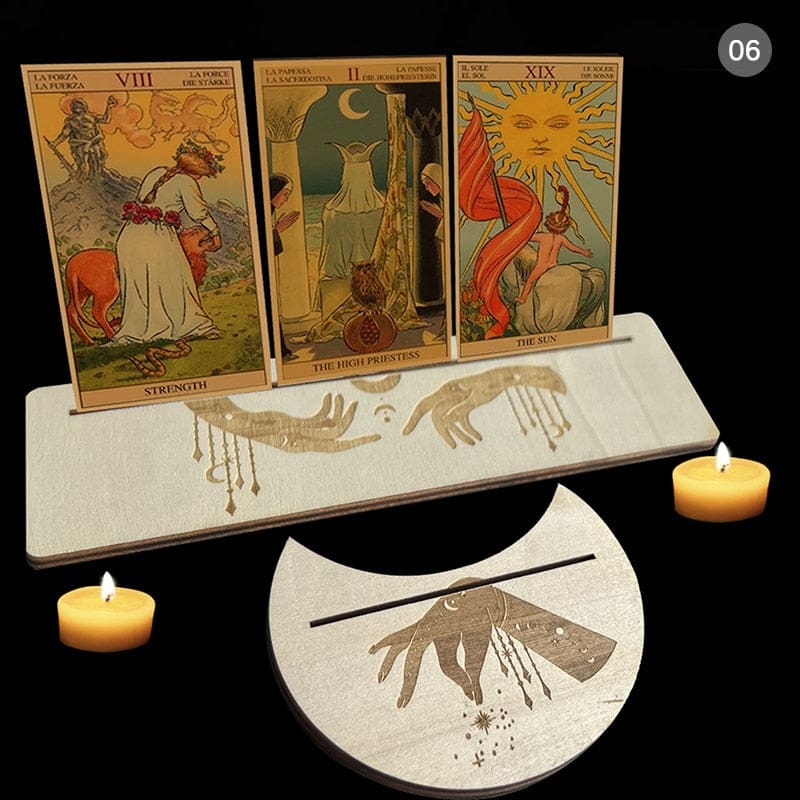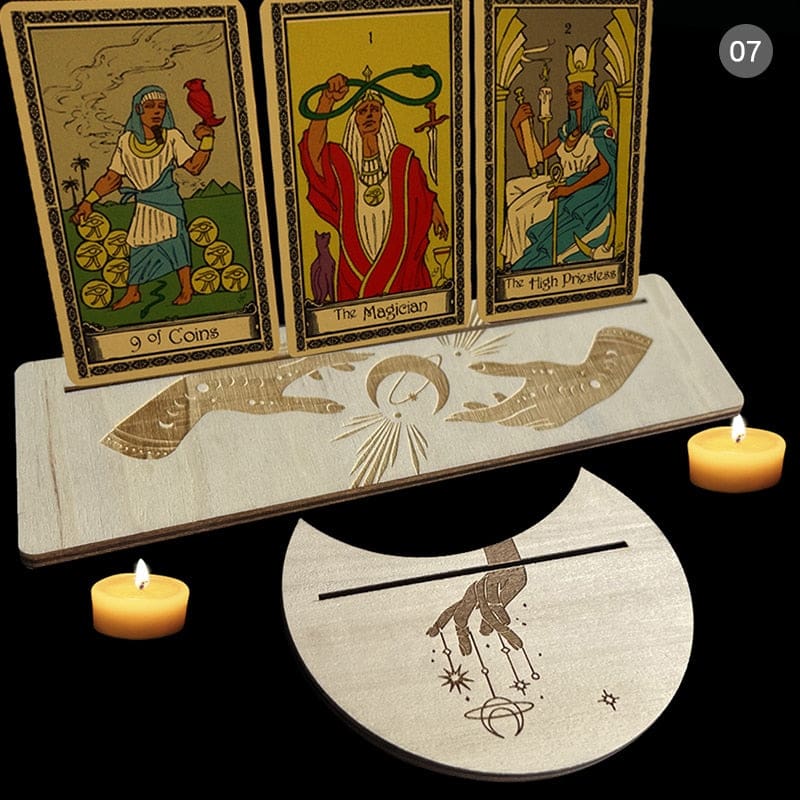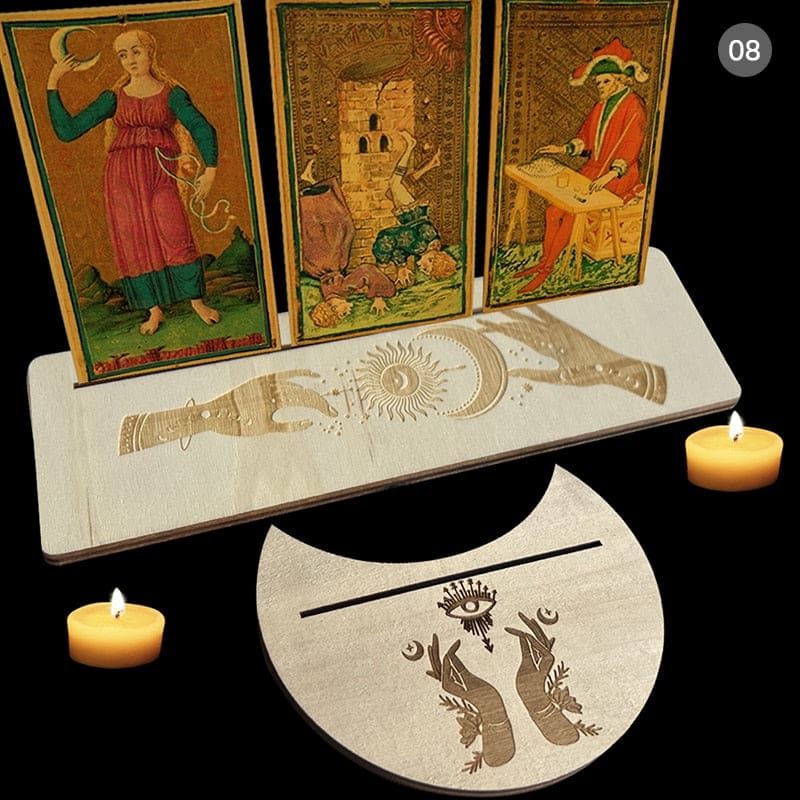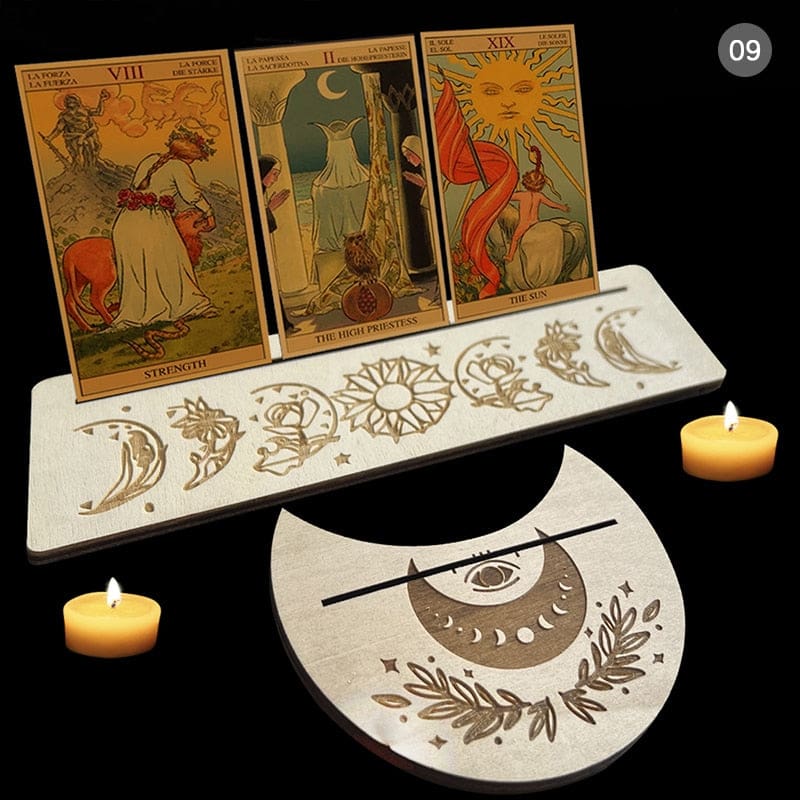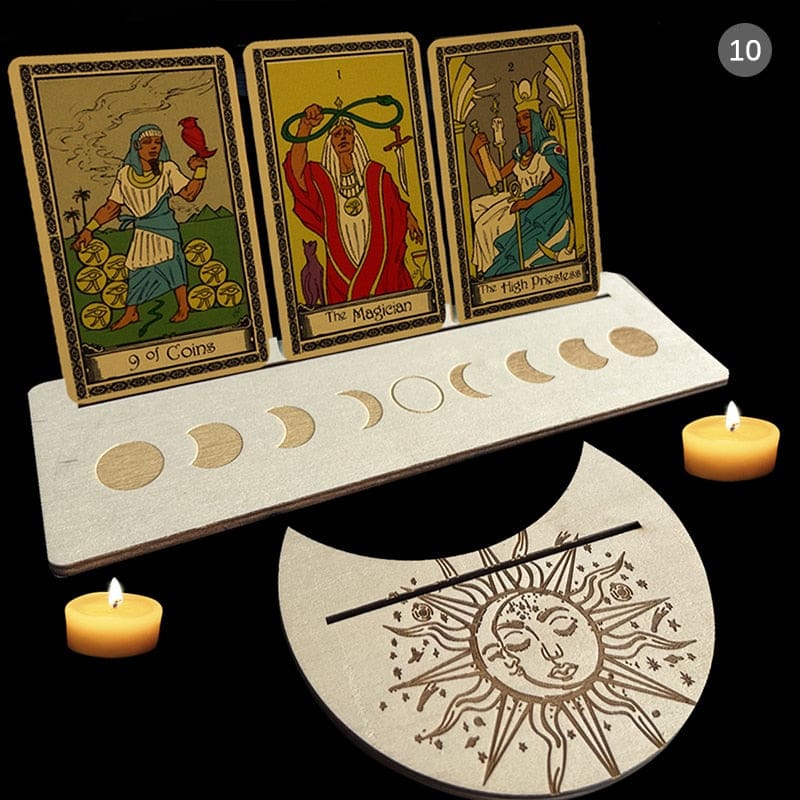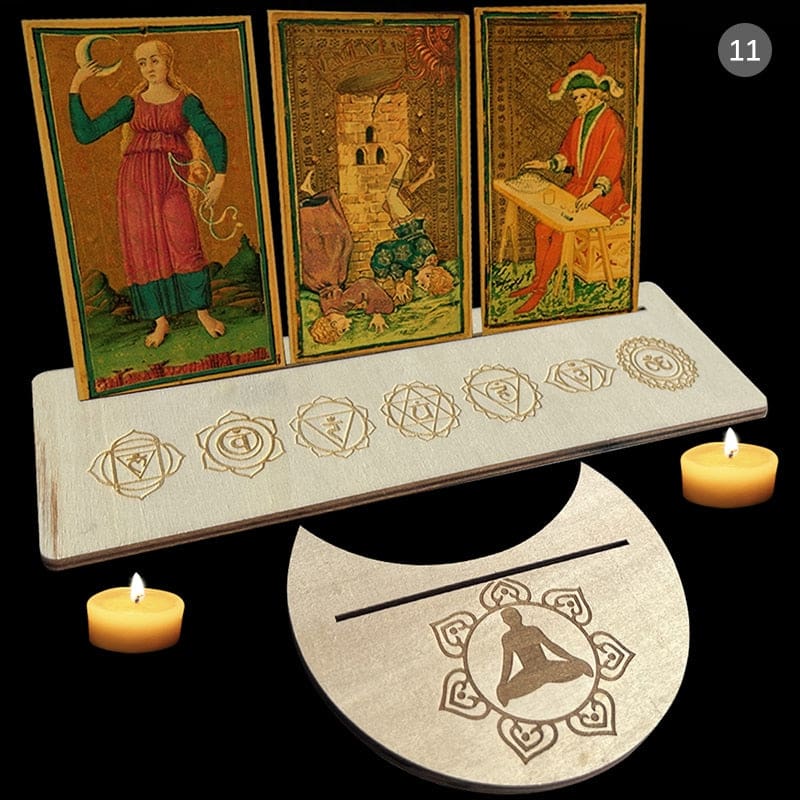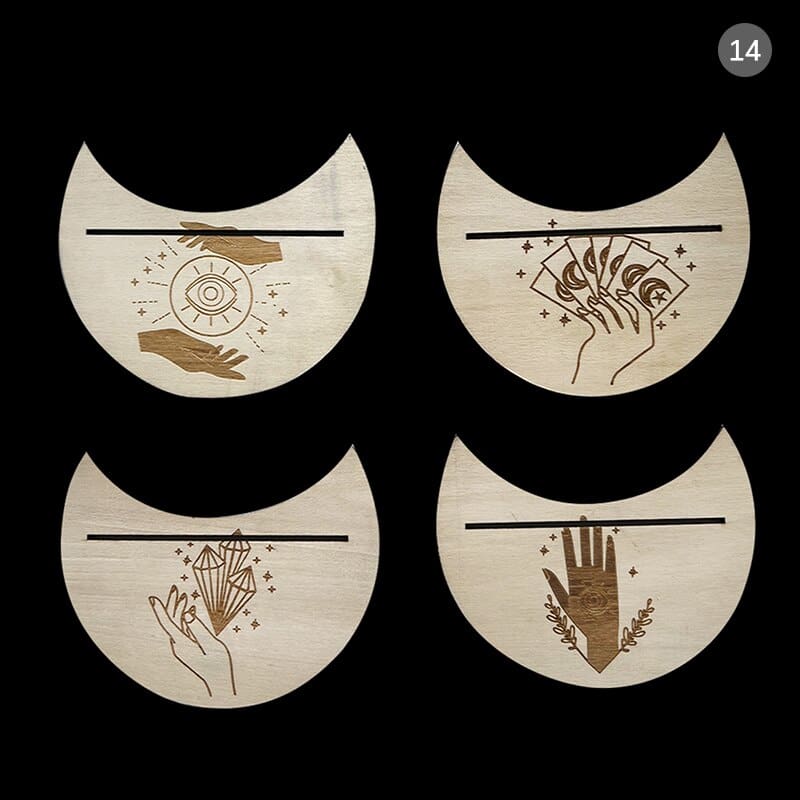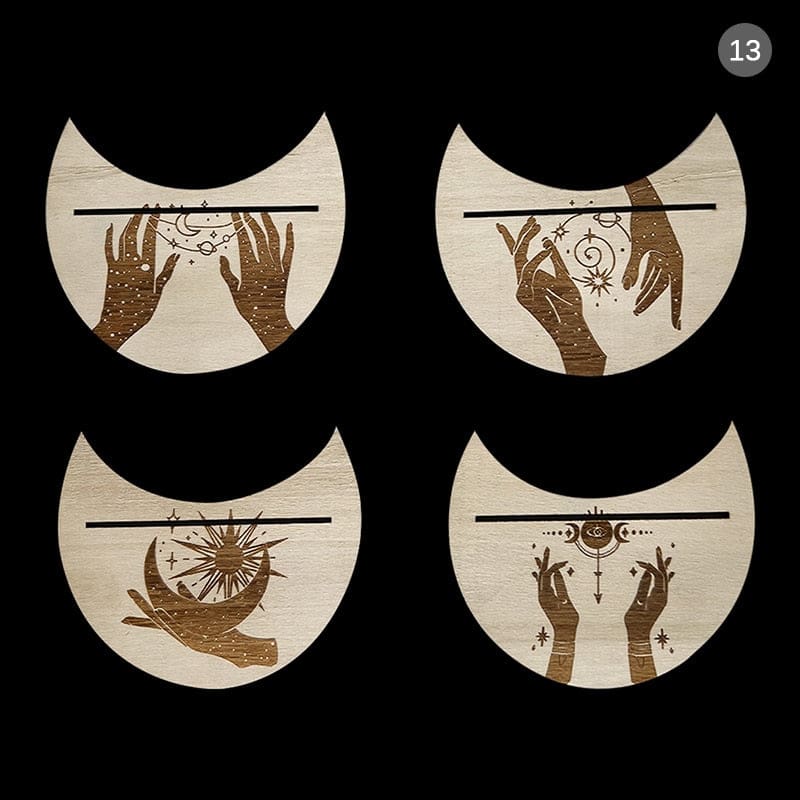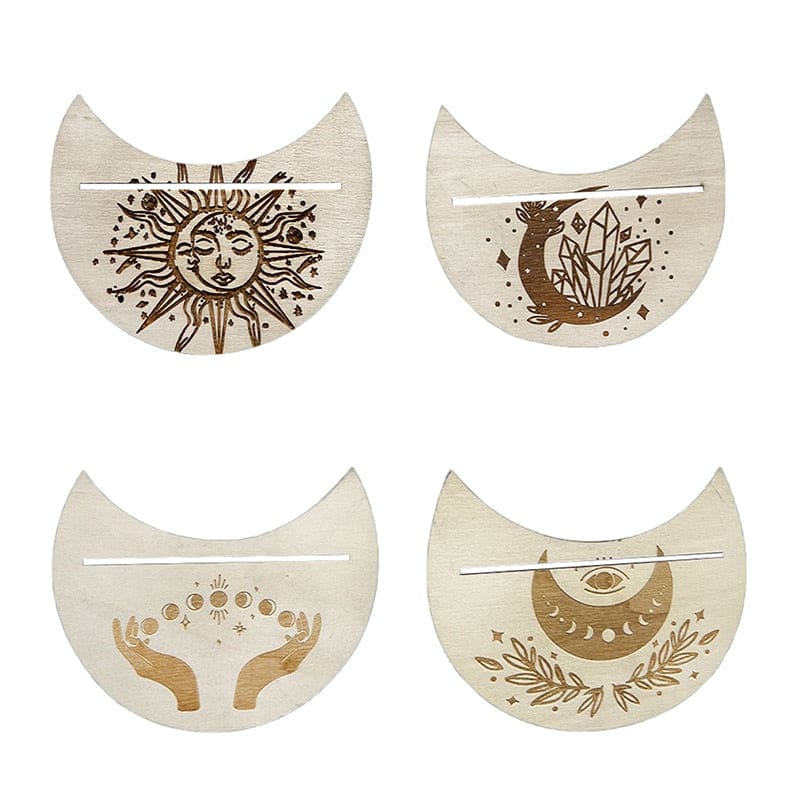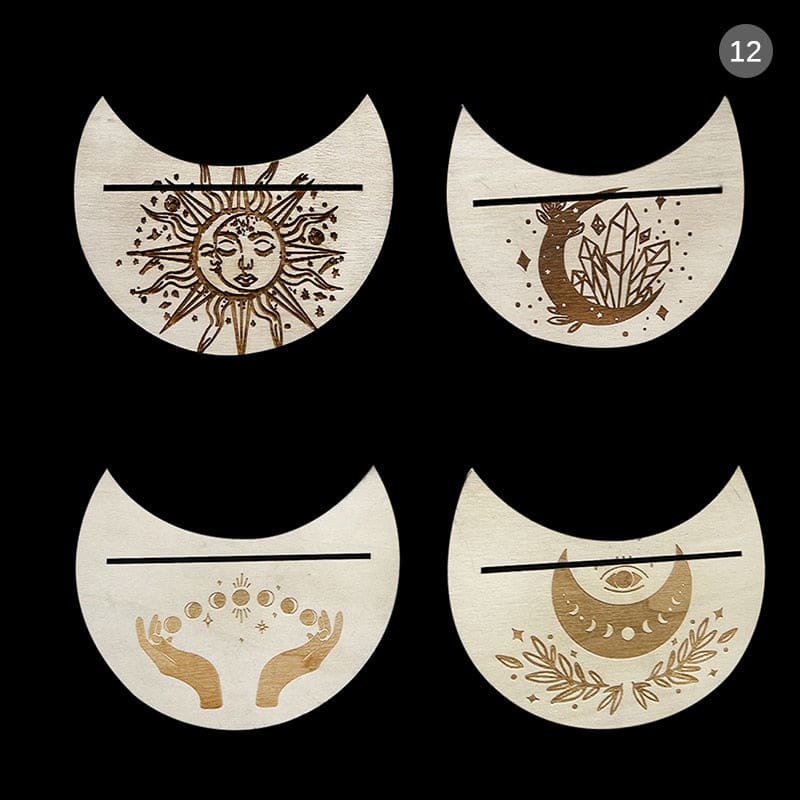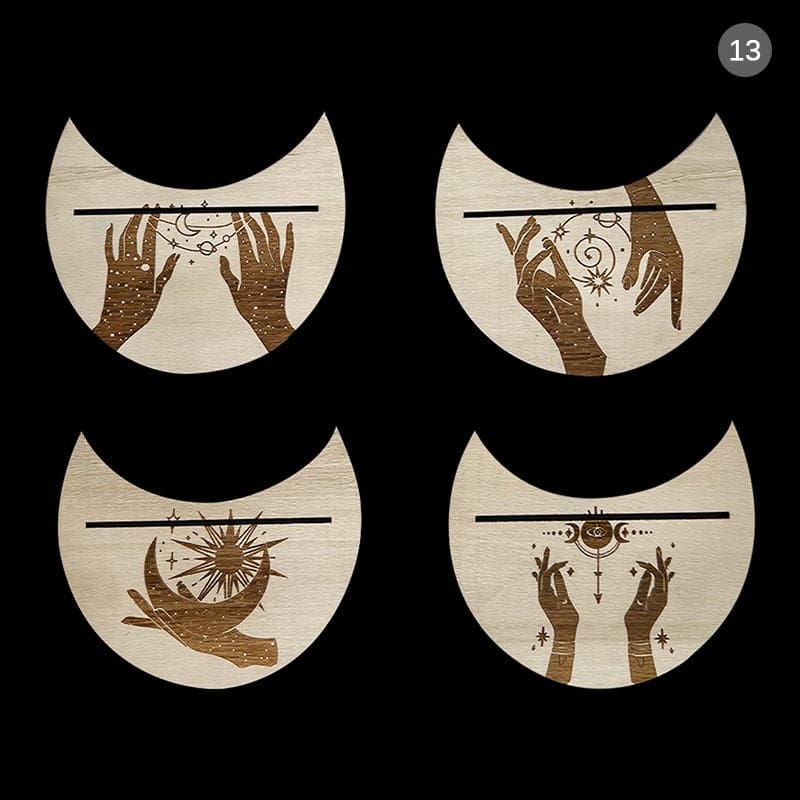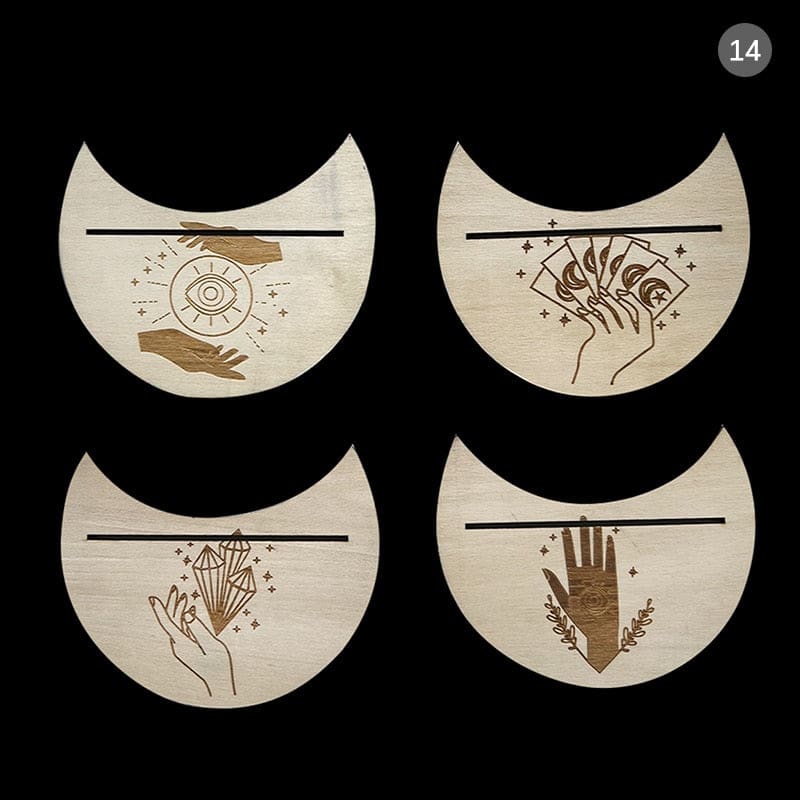 Moon Phase Tarot Card Stand Set
This item is in stock now and ready to ship worldwide.
Scroll down for product details & size specifications.
Enhance your Tarot readings with these Tarot card stands to support your cards for better visuals and stunning photography.
The stands are decorated with moon phase elements, reflecting the ink between the moon and our emotional states and psychic power. The moon is closely associated with divination.
Choose dark phases of the moon iconography or lighter sets featuring the phases of the moon, the intuitive power of the hands, and the inner eye of spiritual seeing.
Both experienced Wiccan readers and new intuitive Tarot users will love this stand set.
Match them with your favorite Tarot cards from our Tarot collection.