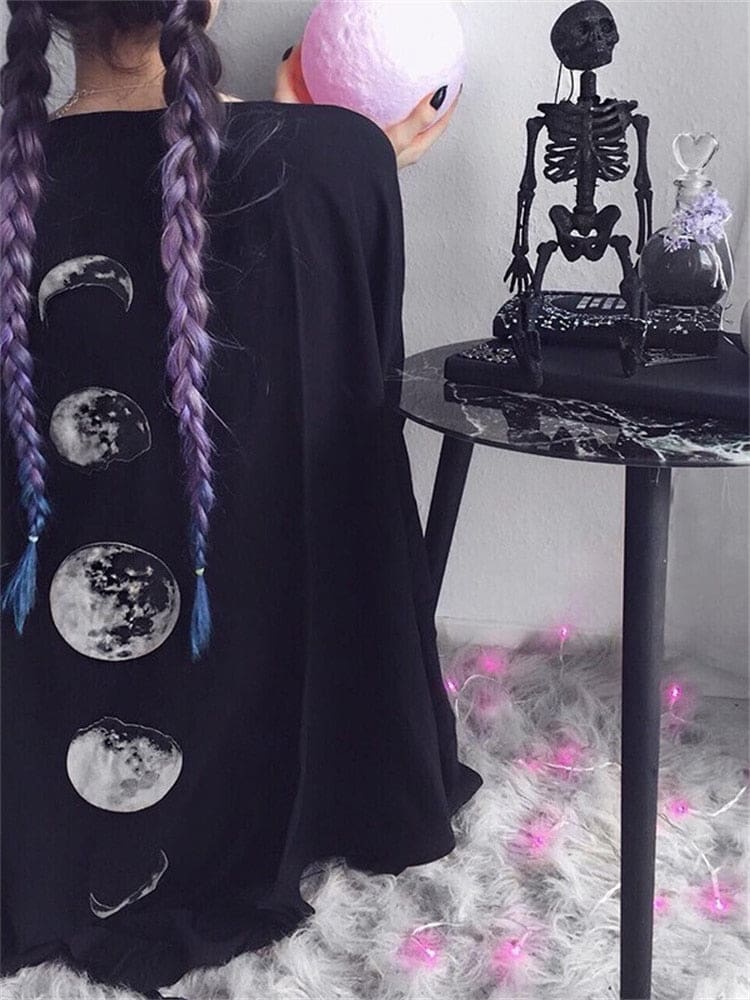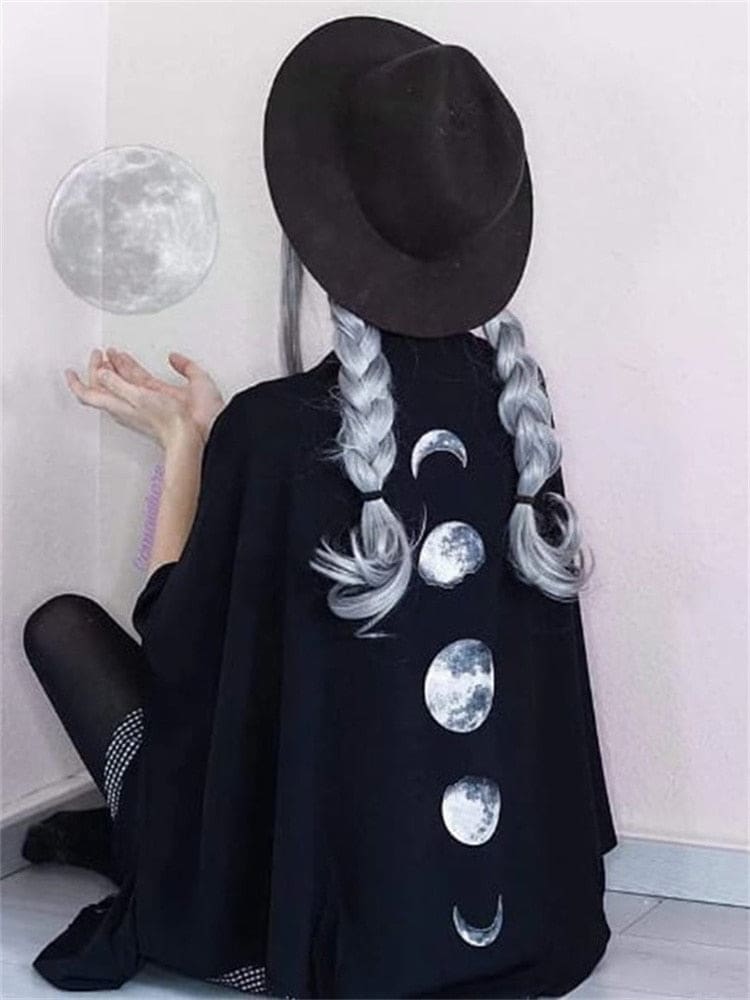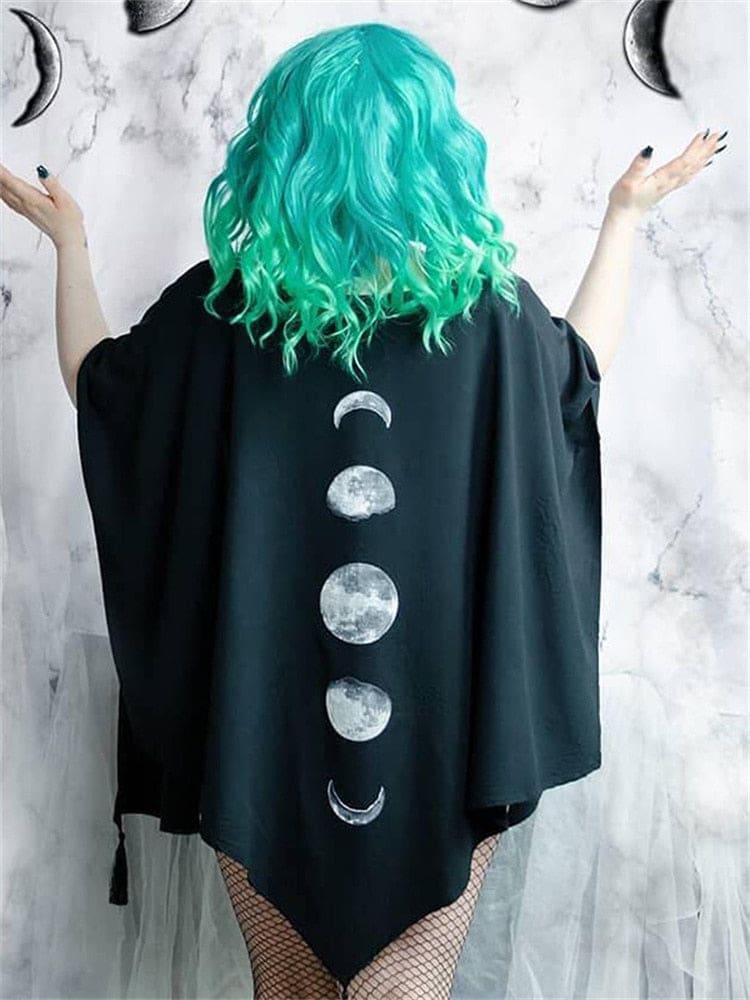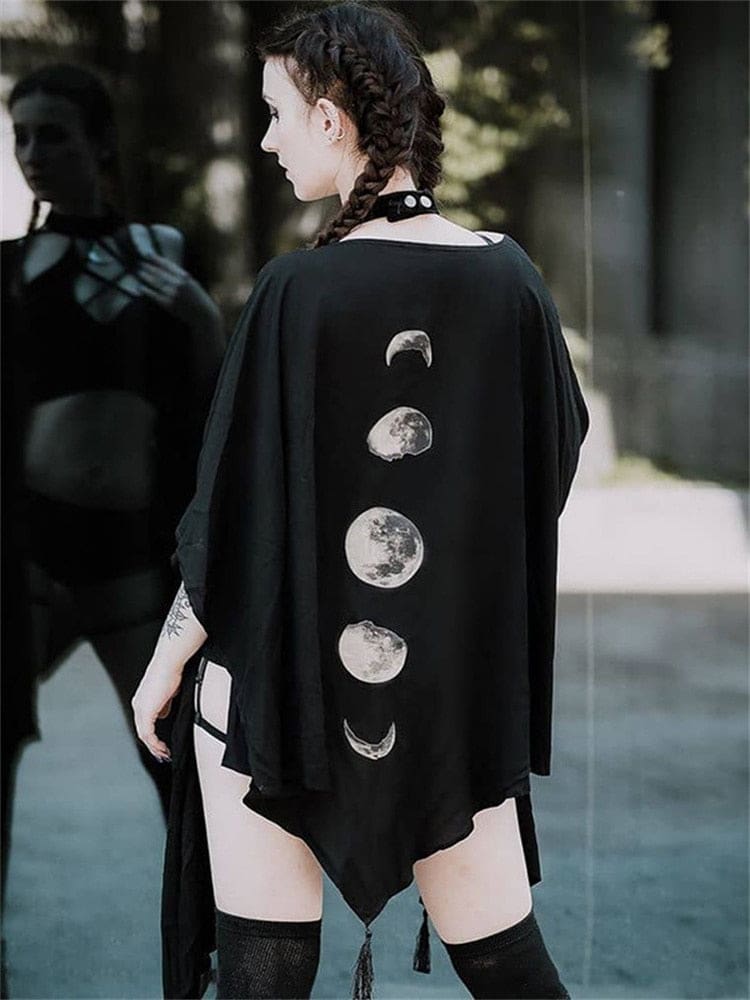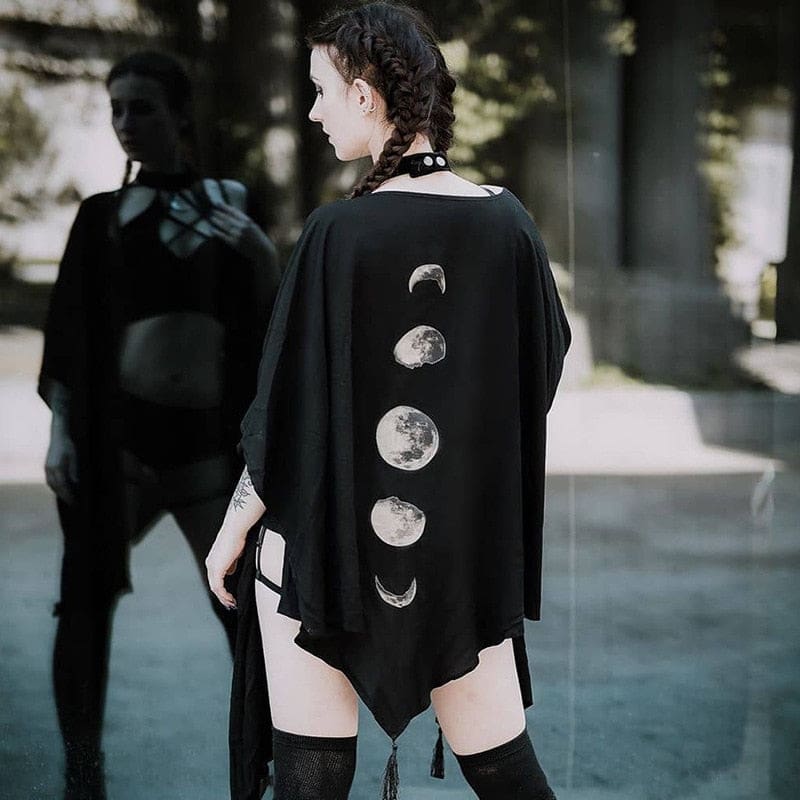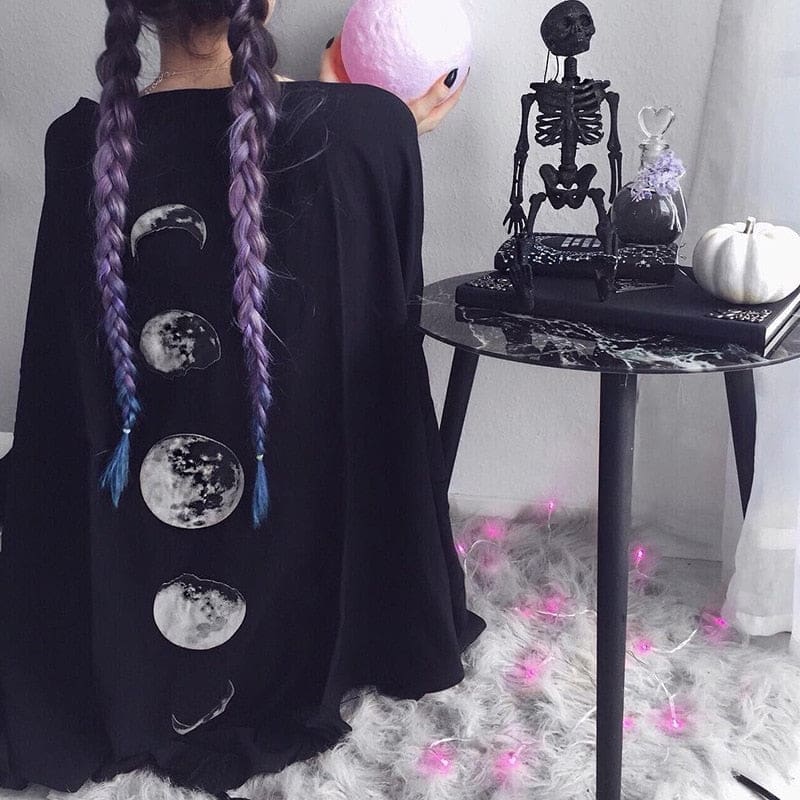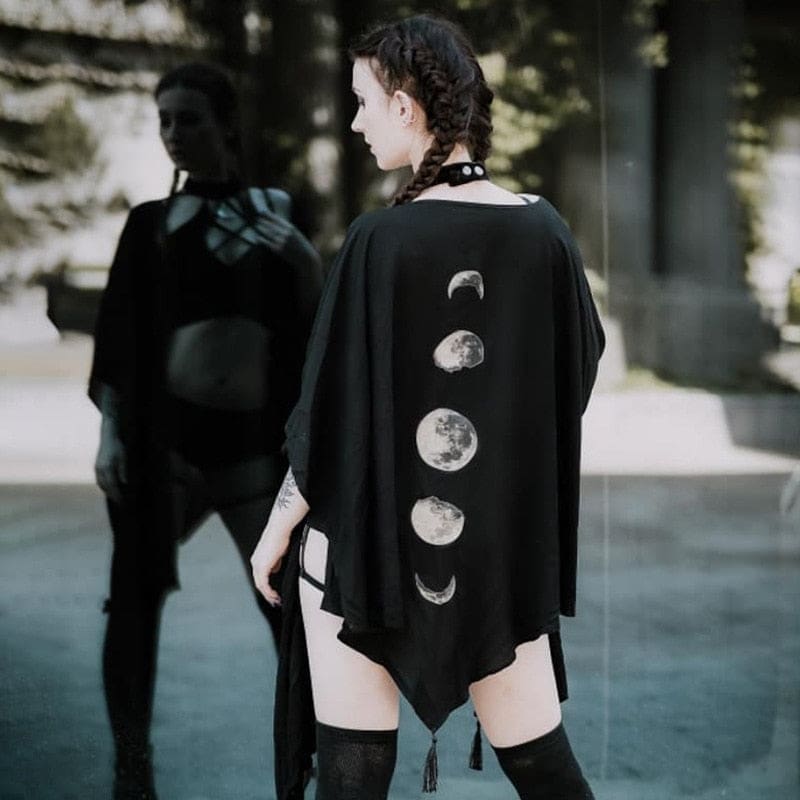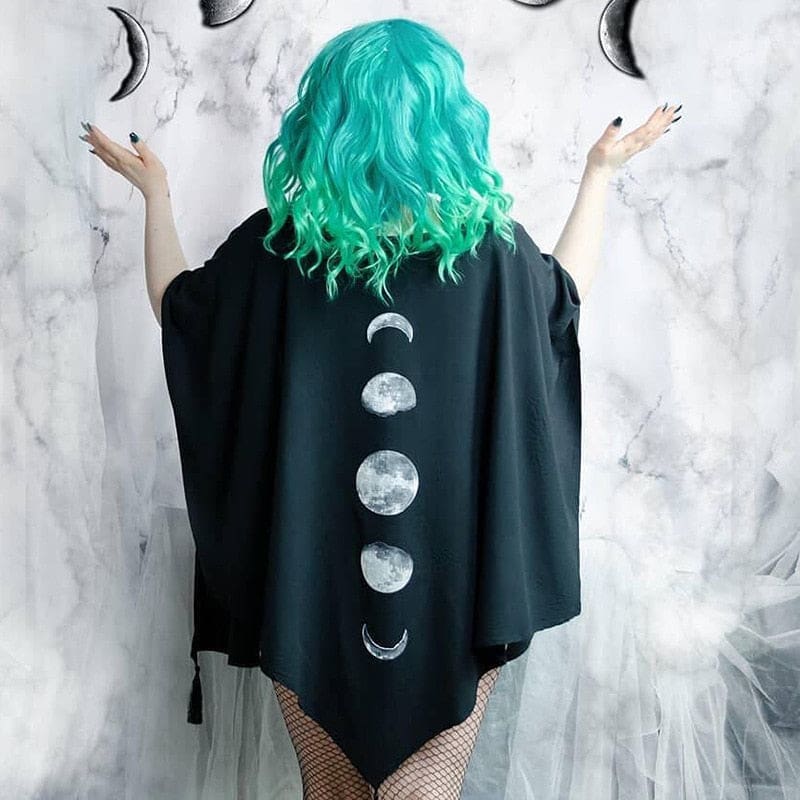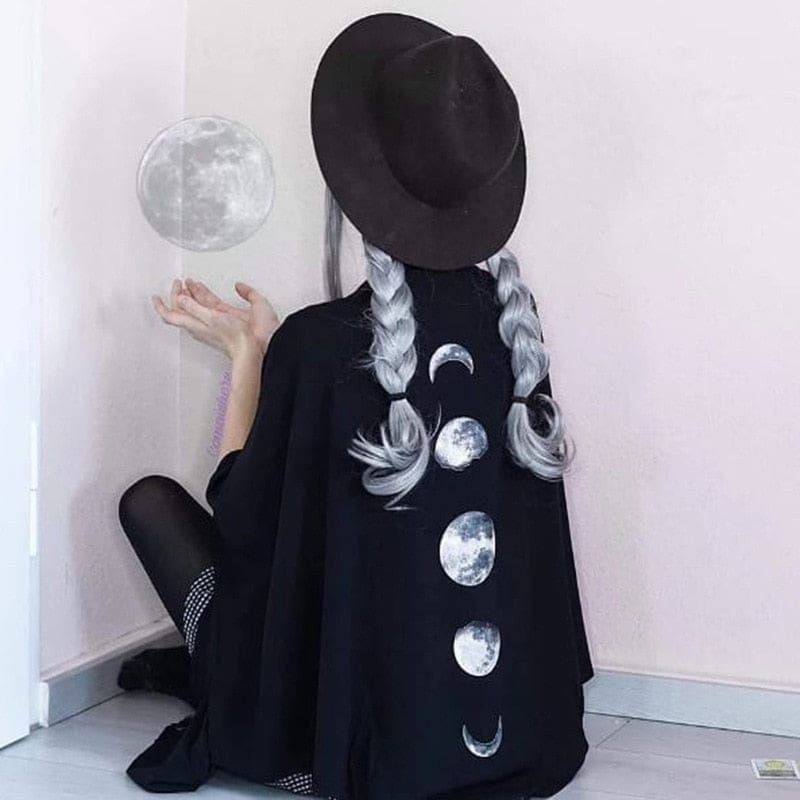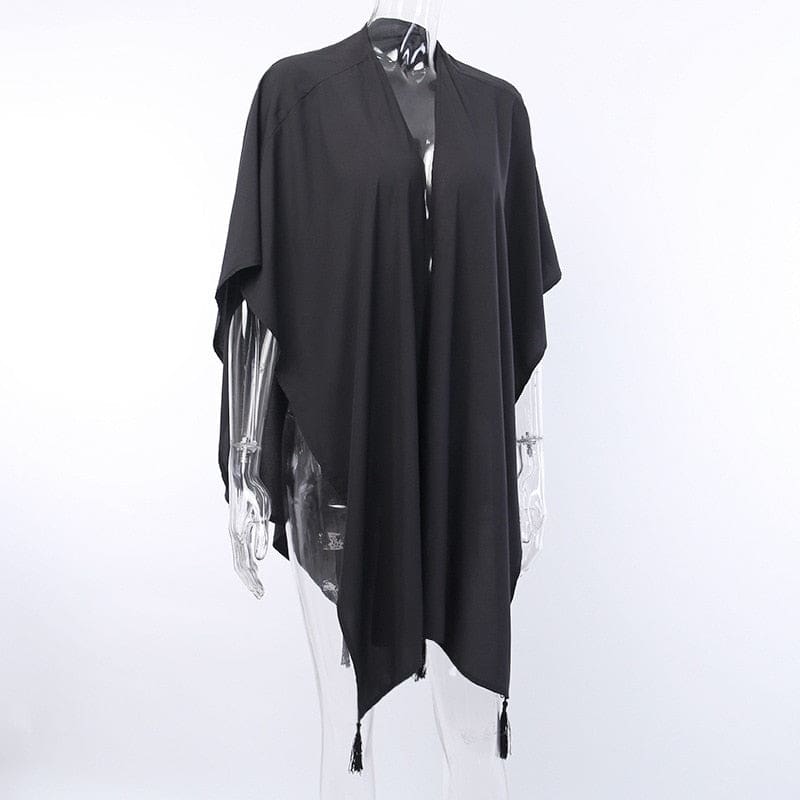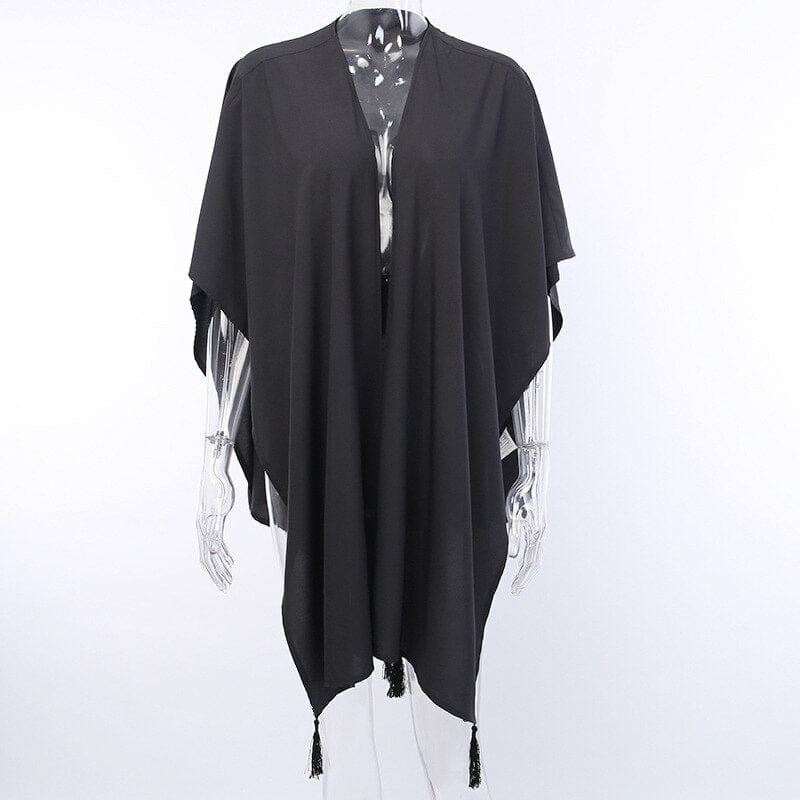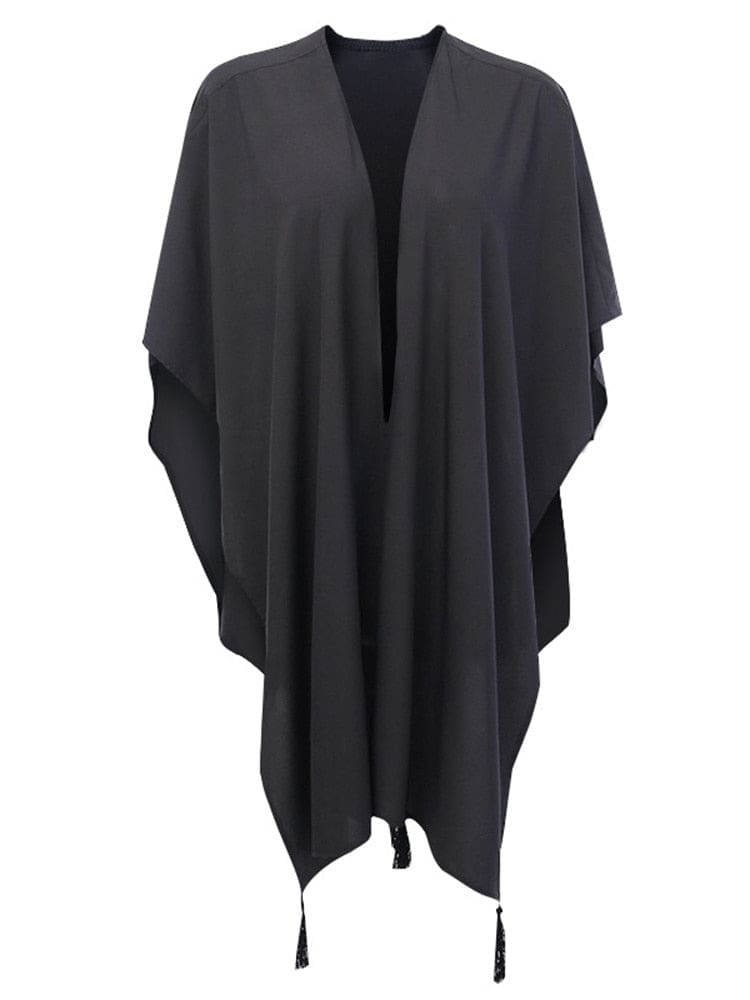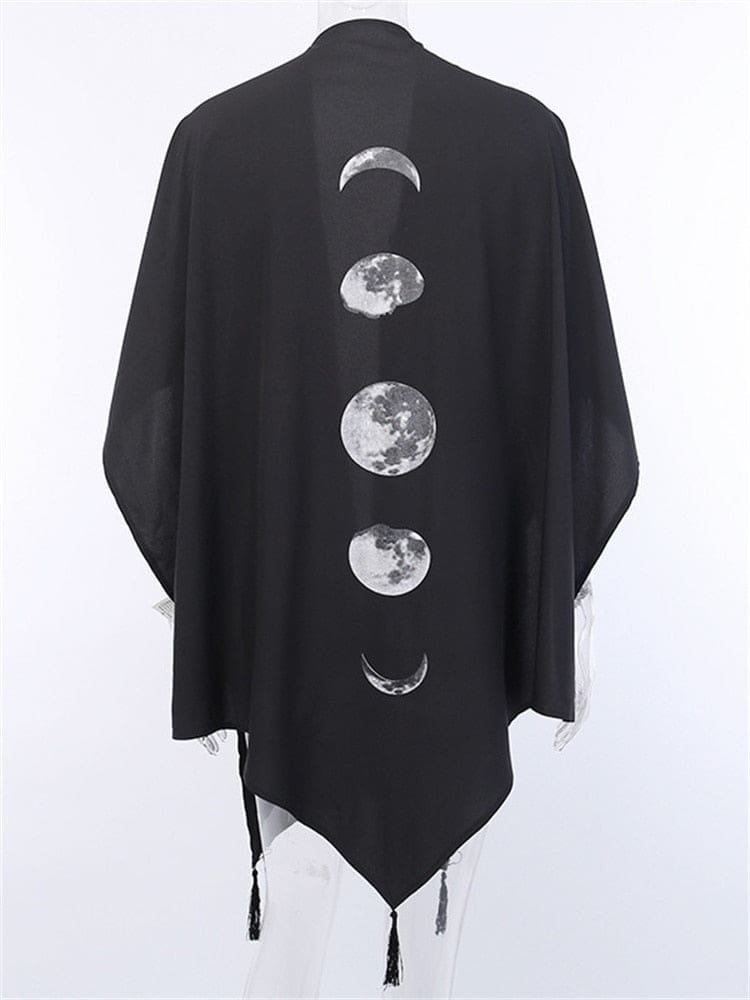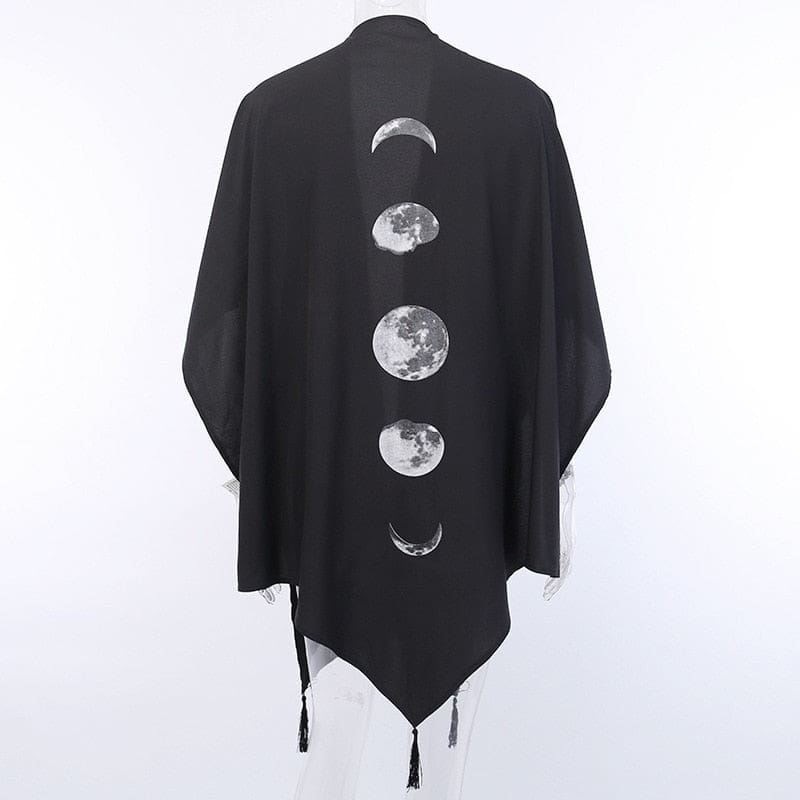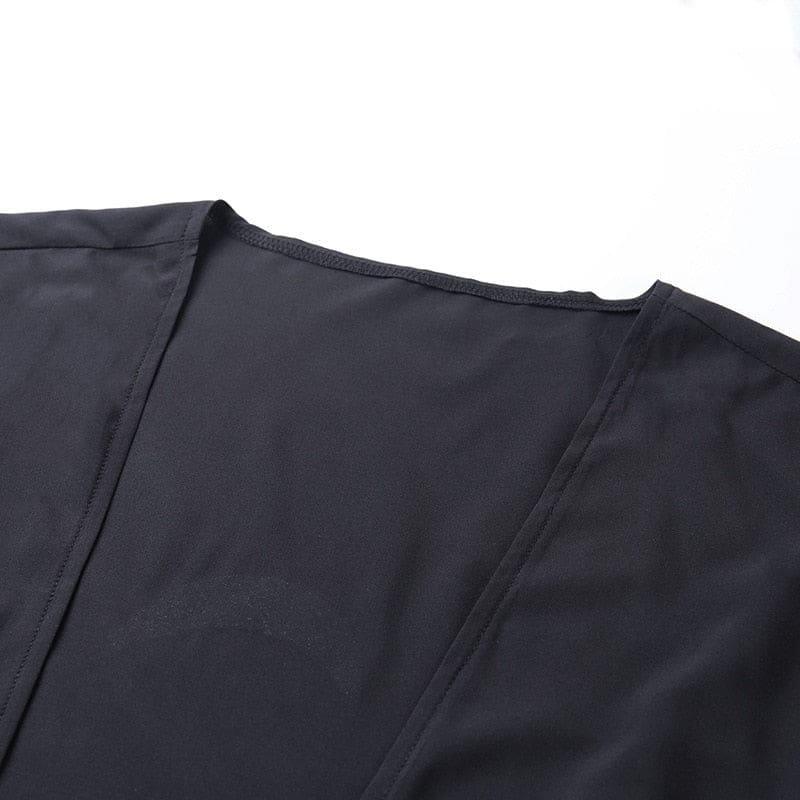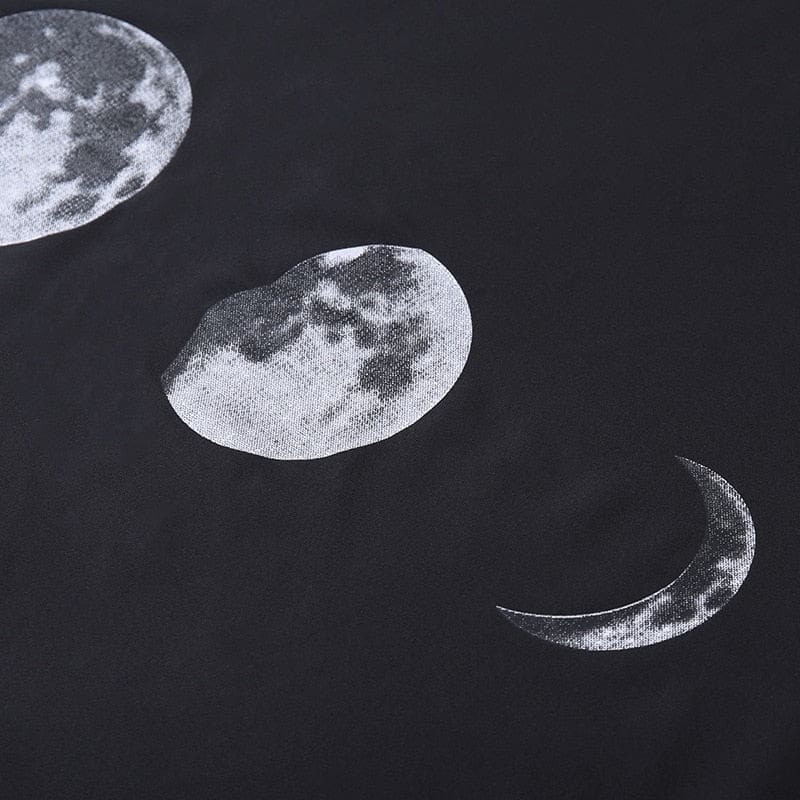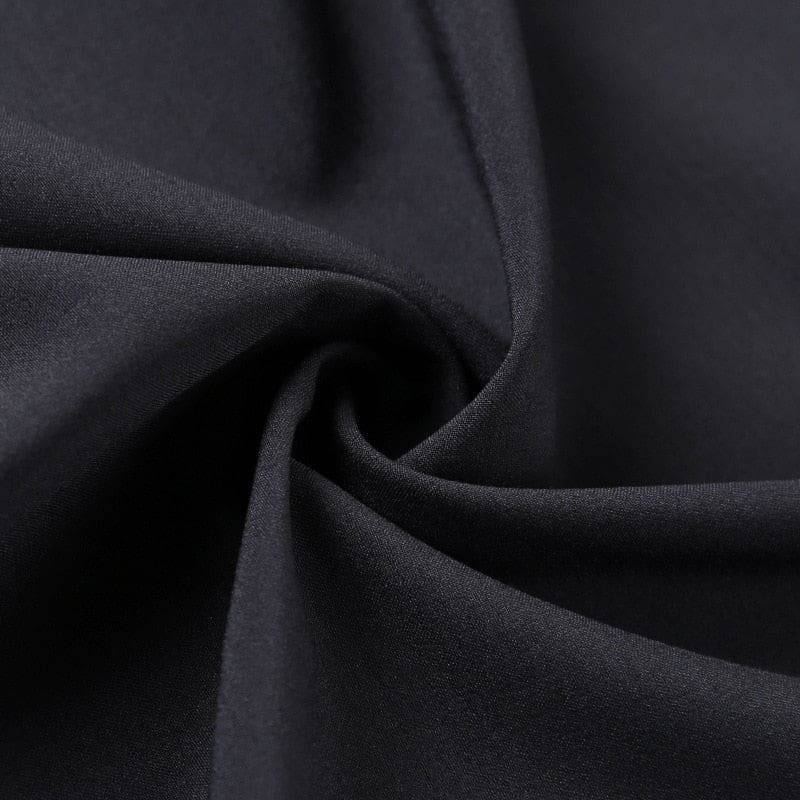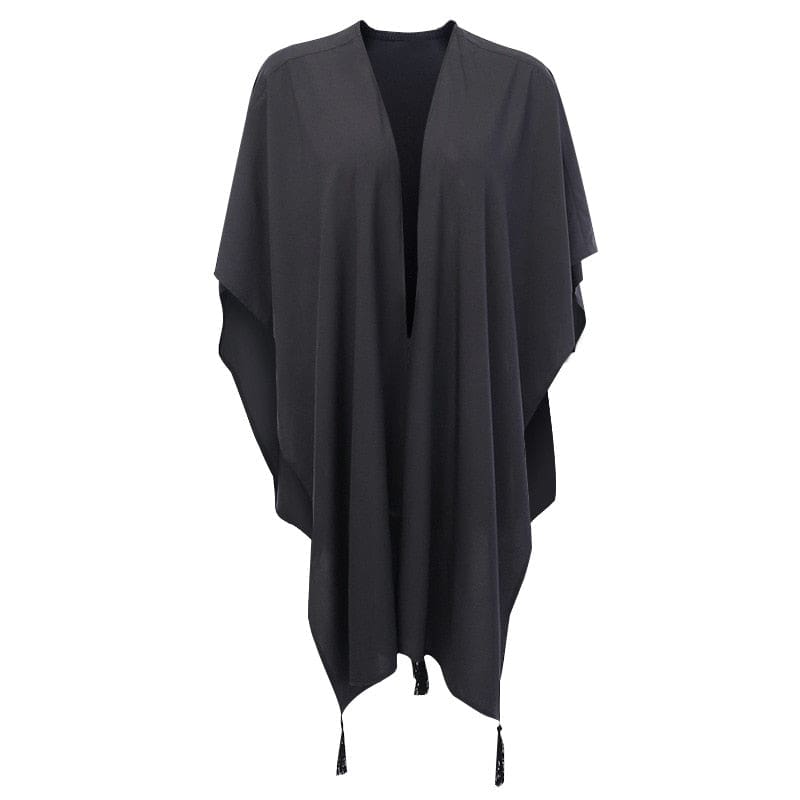 Moon Phase Wrap
This item is in stock now and ready to ship worldwide.
Scroll down for product details & size specifications.
This stunning black poncho cape is the ideal throw coverup for the autumn months. Women and witches who align themselves with the cycles of the moon will love this piece!
The cape is a batwing duplex shawl made from semi-sheer rayon, which clings to the silhouette of the body in all the right ways. With elbow-length sleeves, the shawl hangs down to points just above the knees, with grungy tassels at the points of the hemline.
The back of the poncho is screen printed with large and detailed images of the phases of the moon, waxing, full, and waning.
Throw this over a gothic outfit for warmth, or wear it alone as a comfortable grungy dress.
Turn your attention to the phases of the moon and the power that these celestial bodies have over both the physical and spiritual realms.