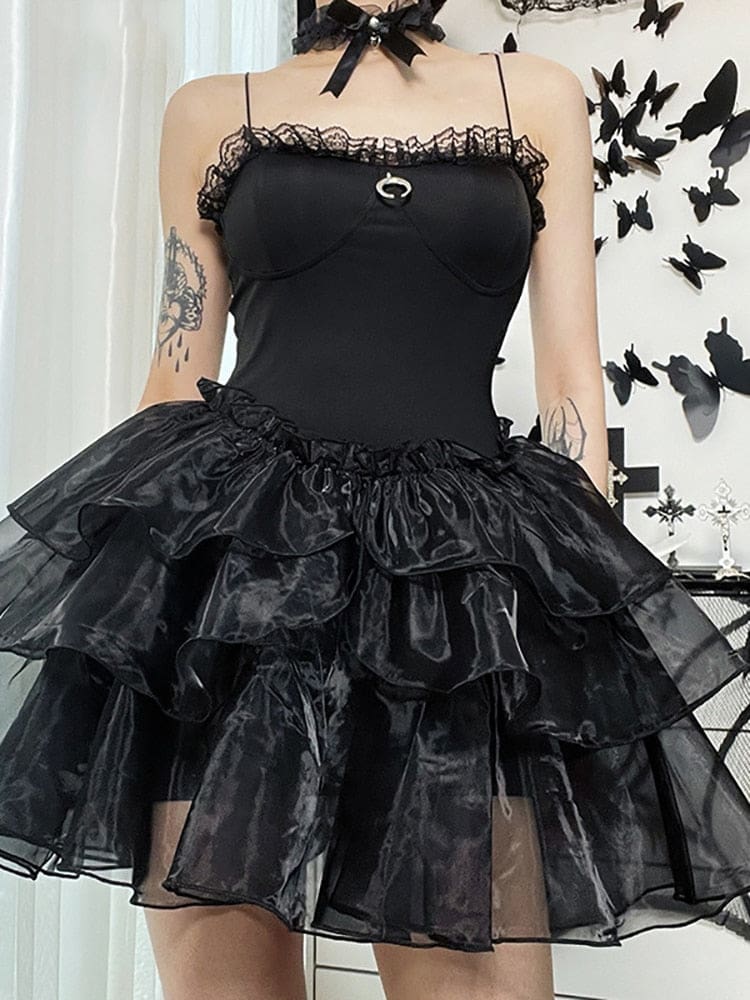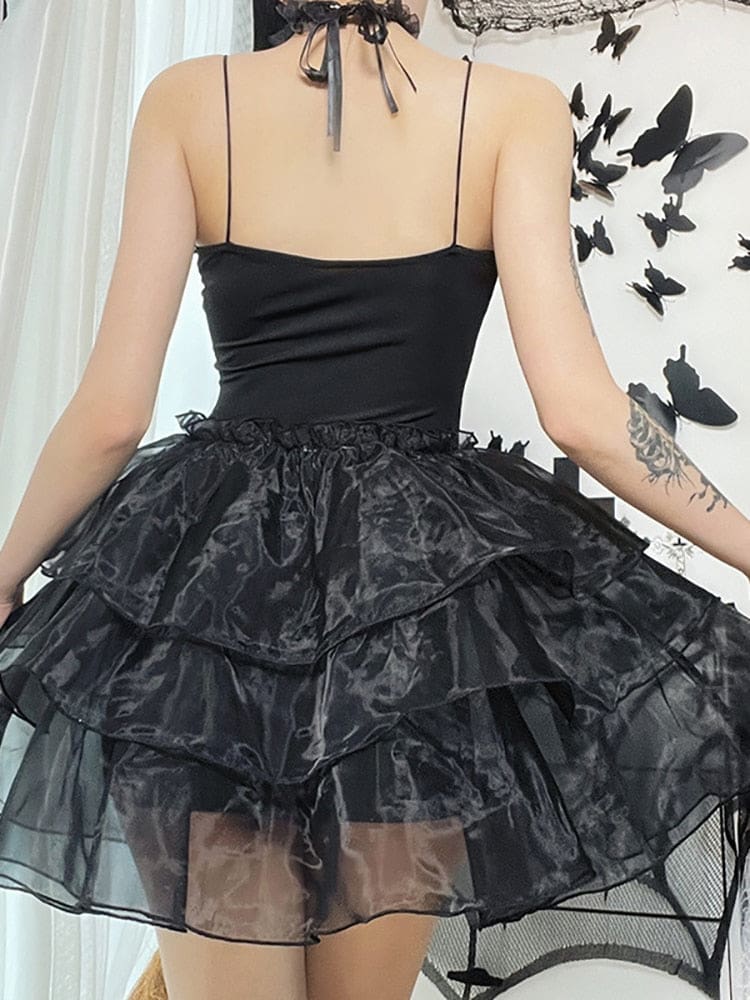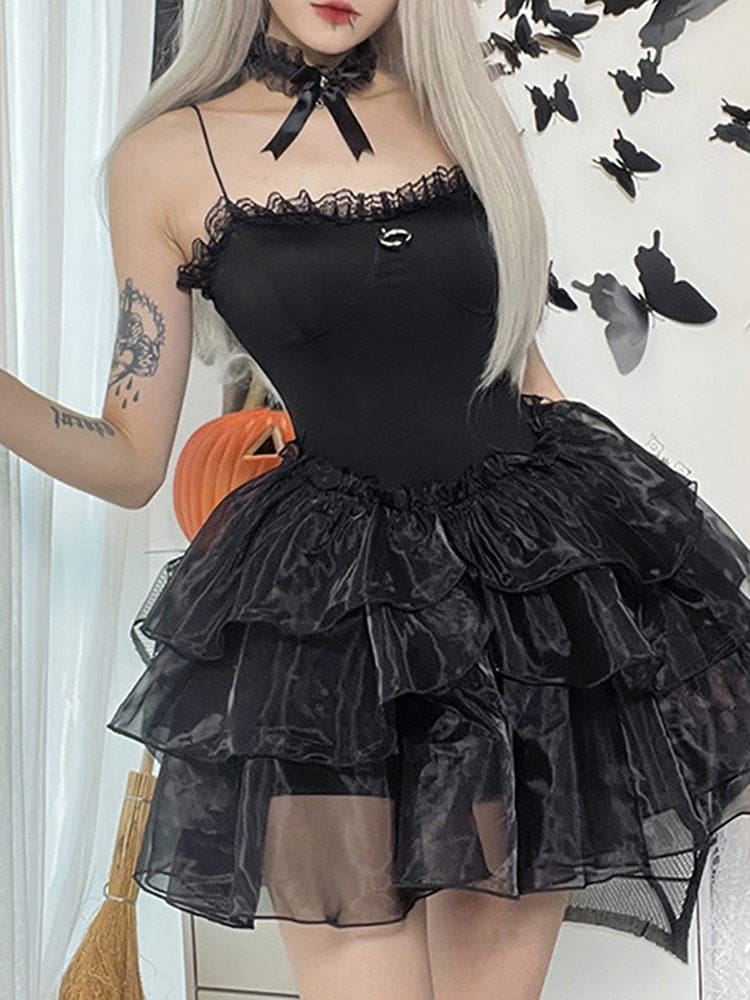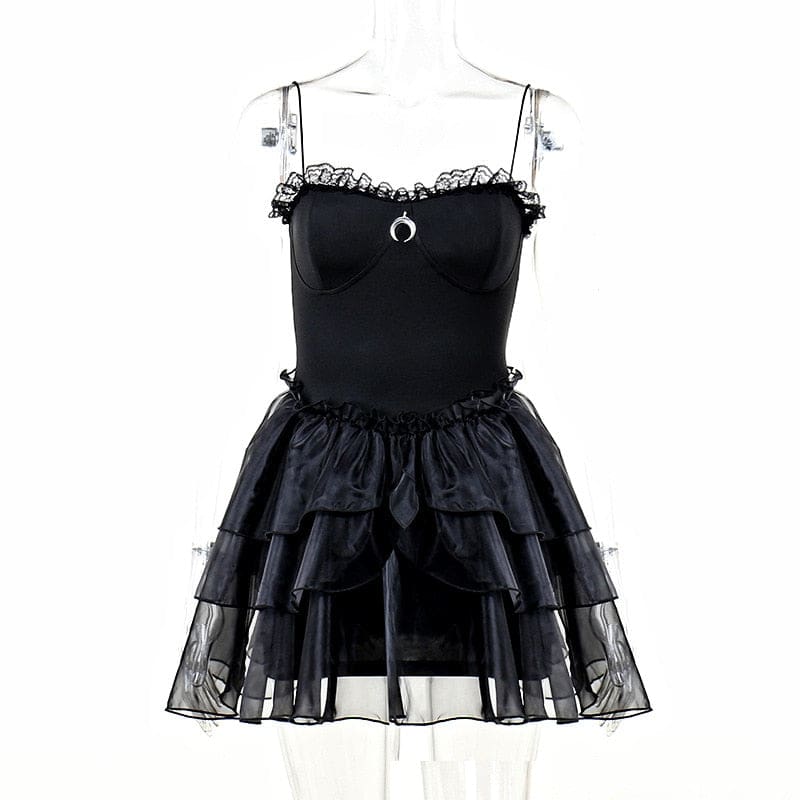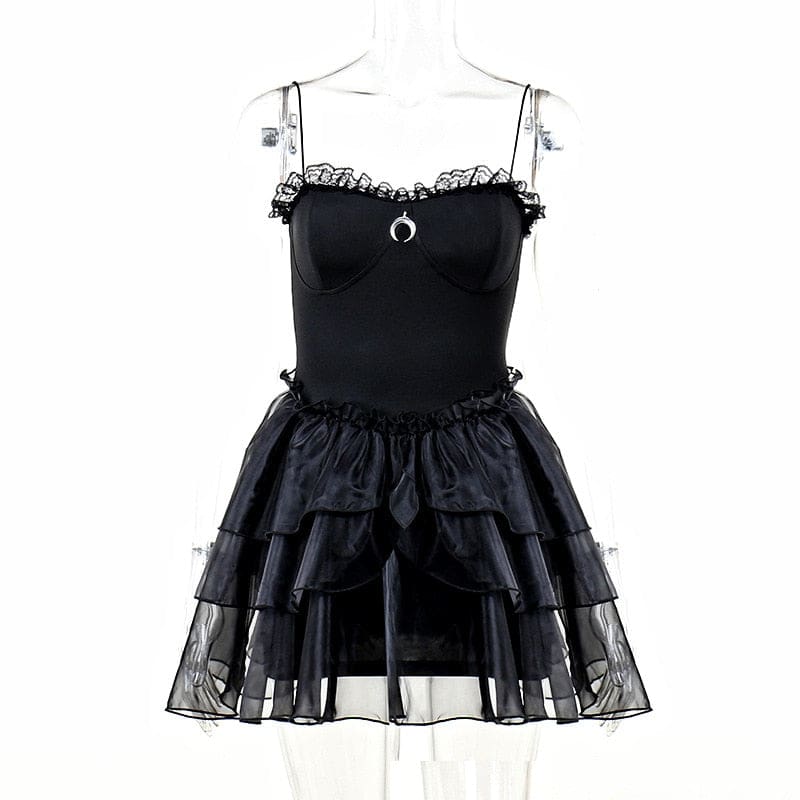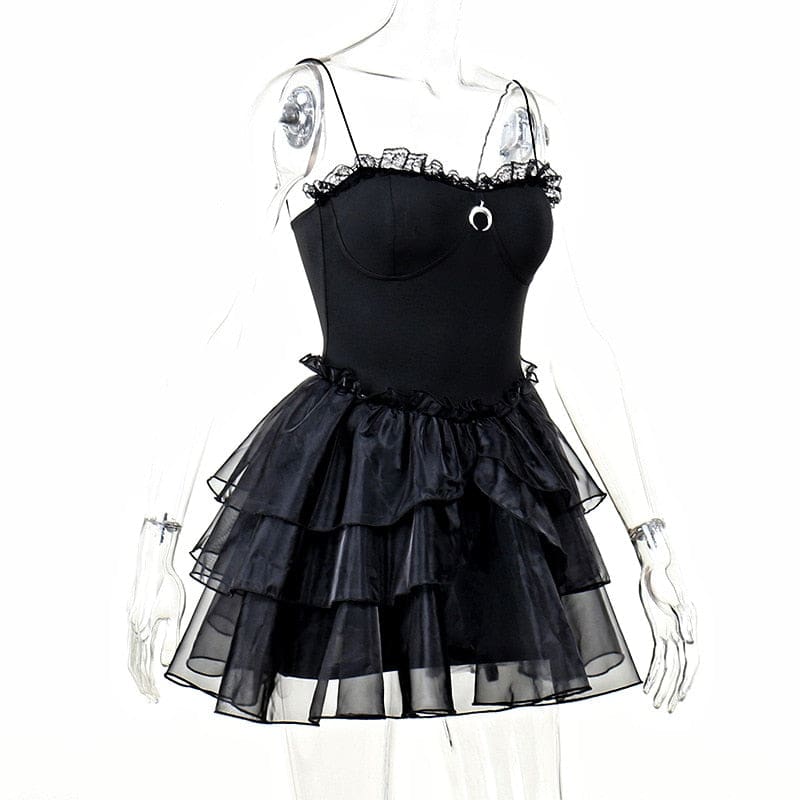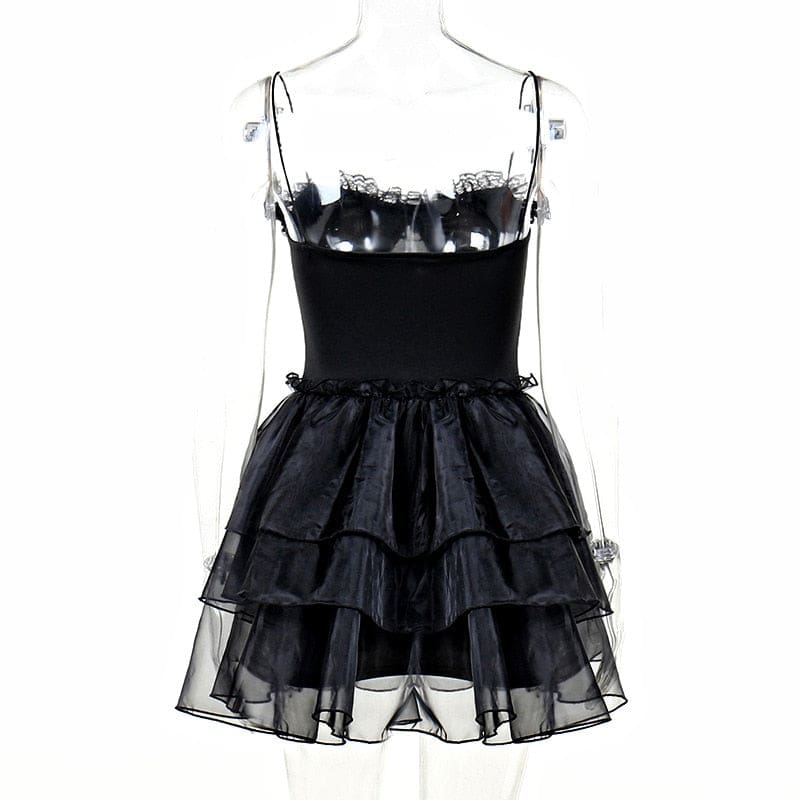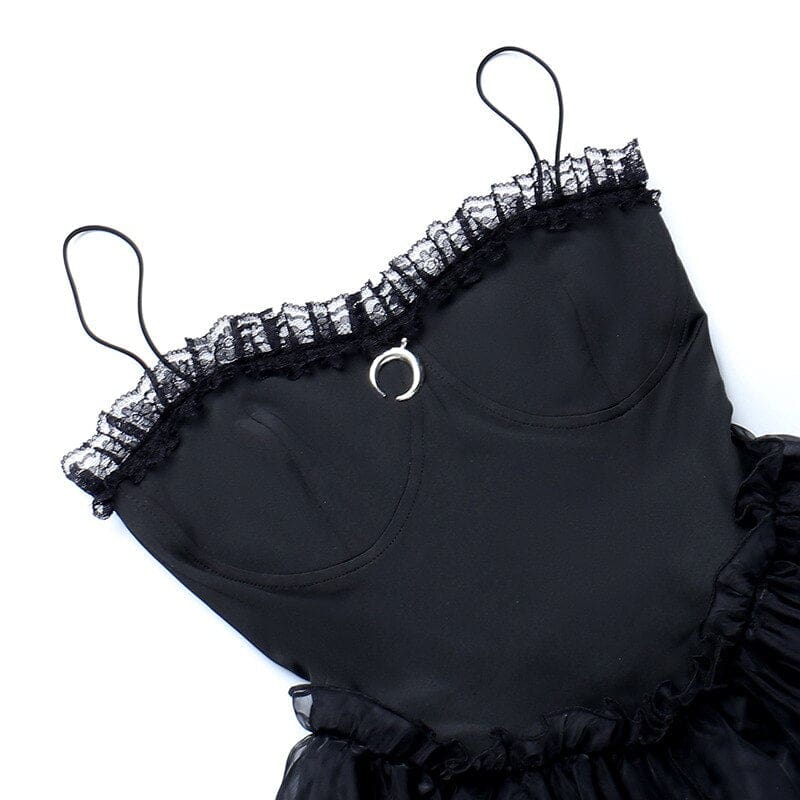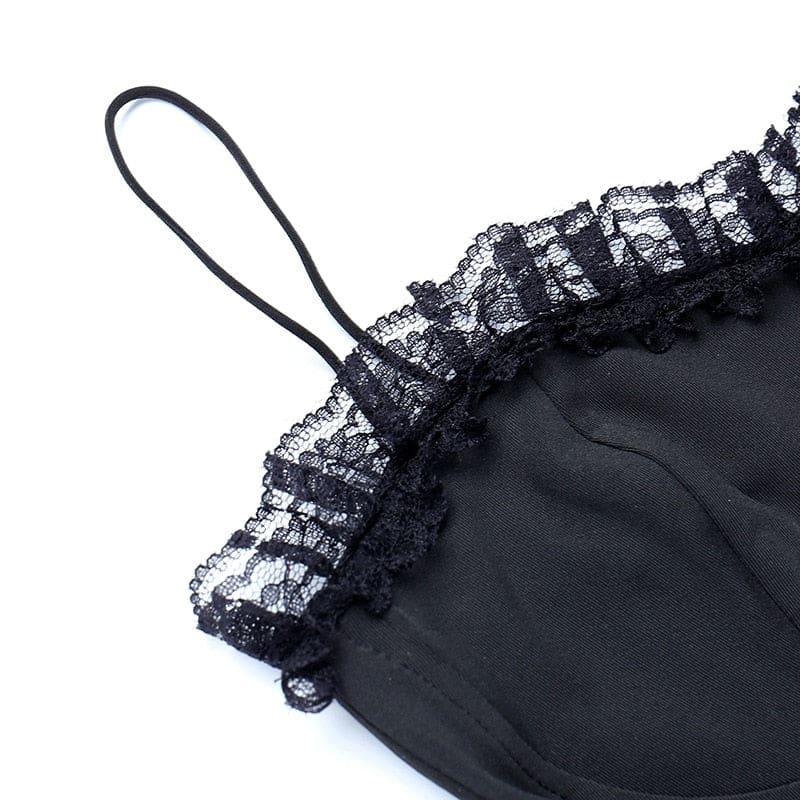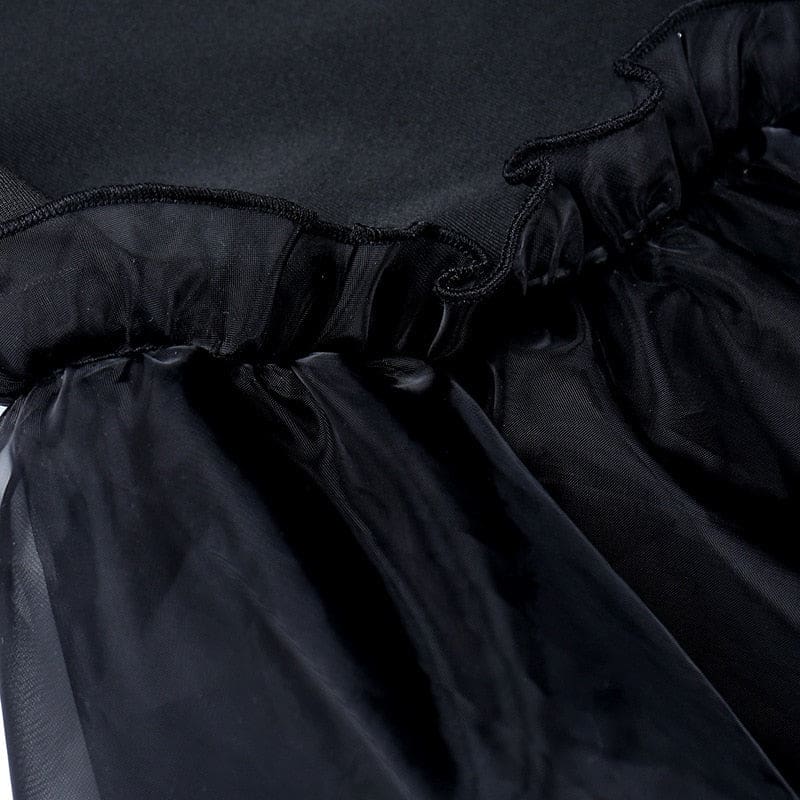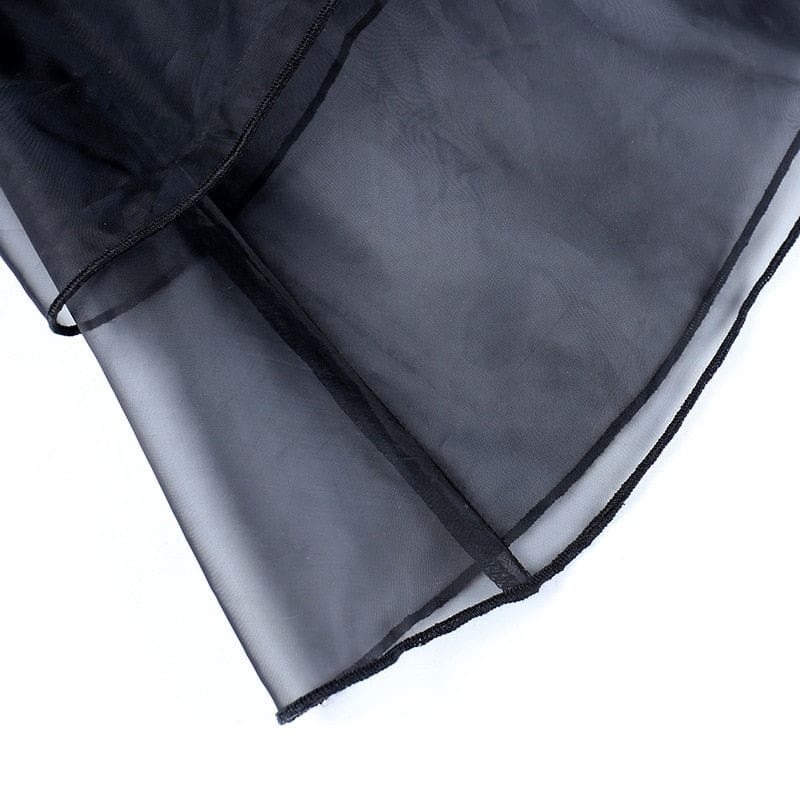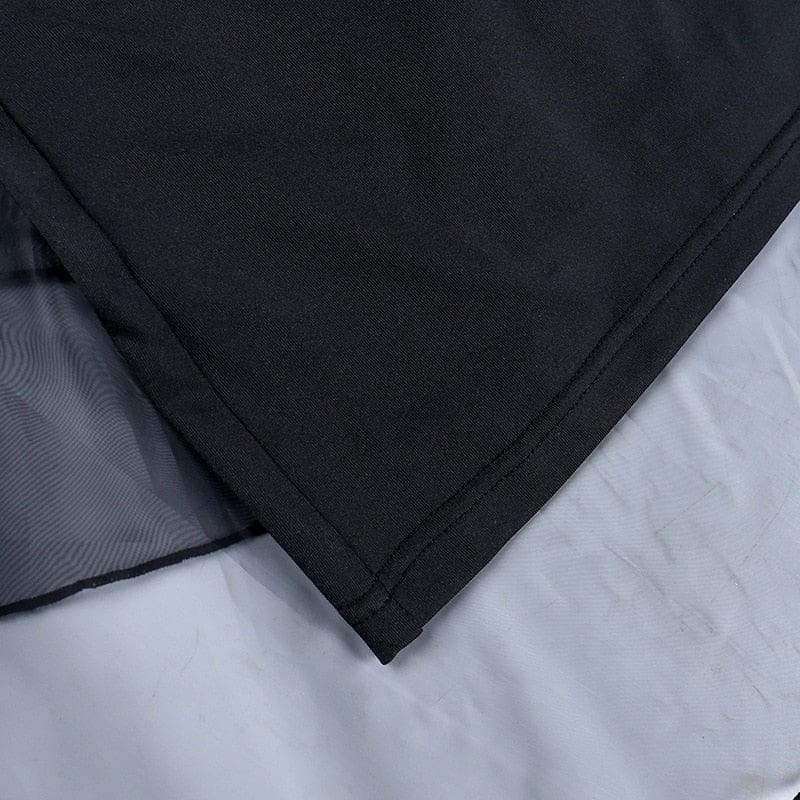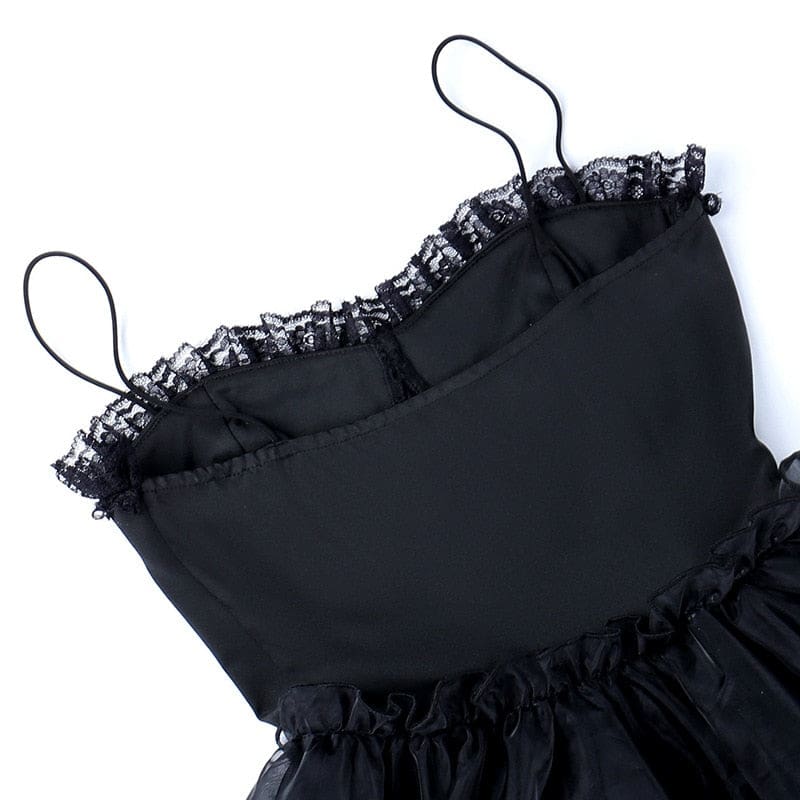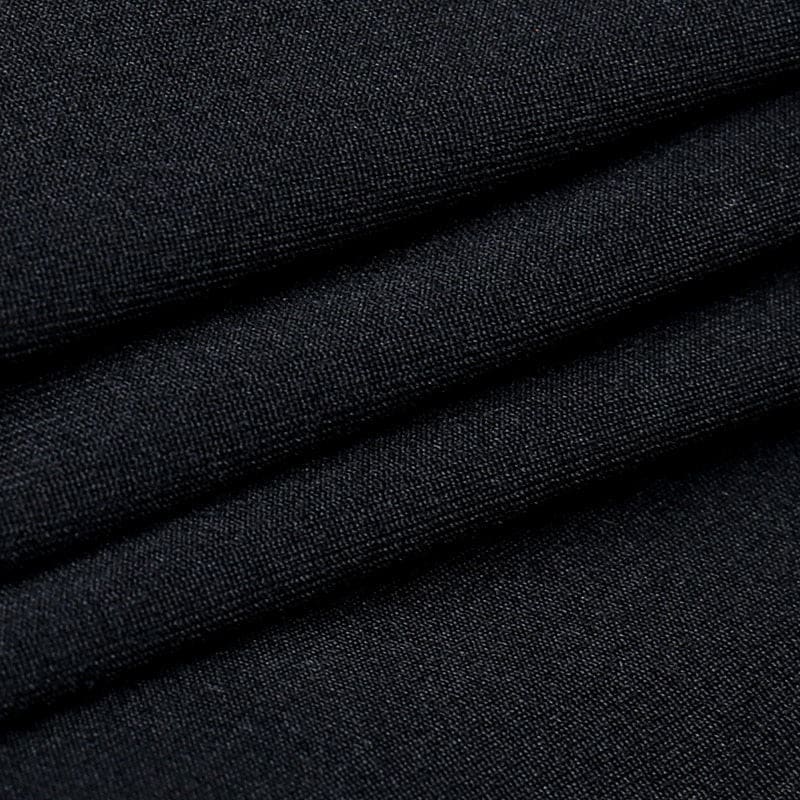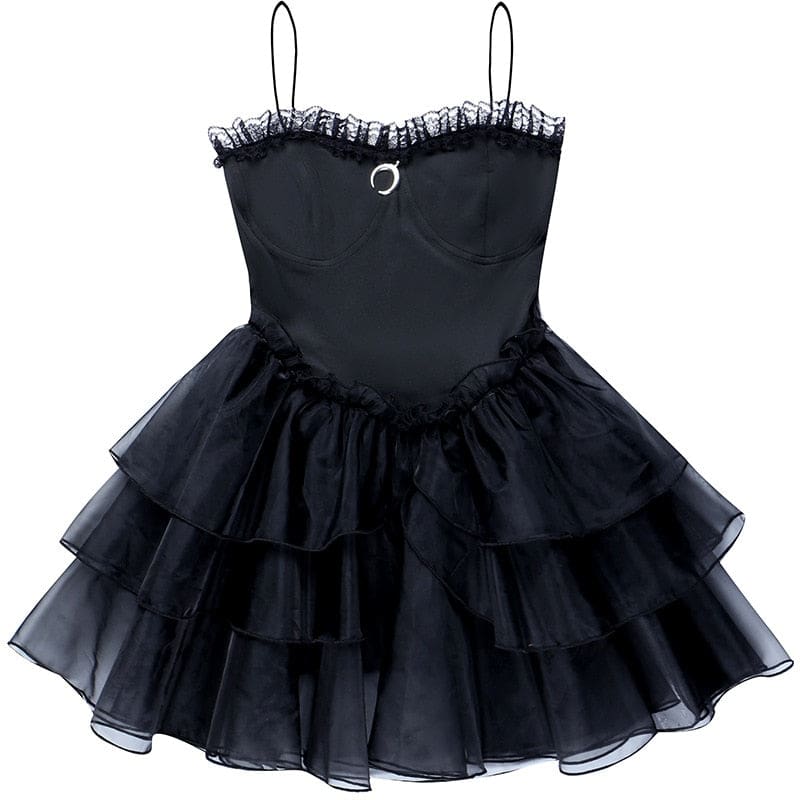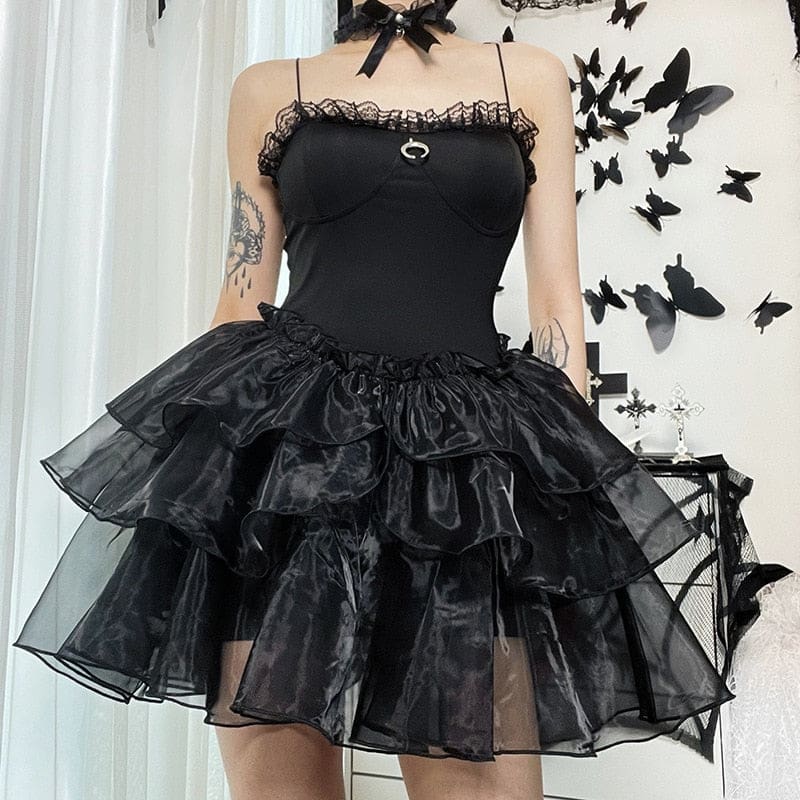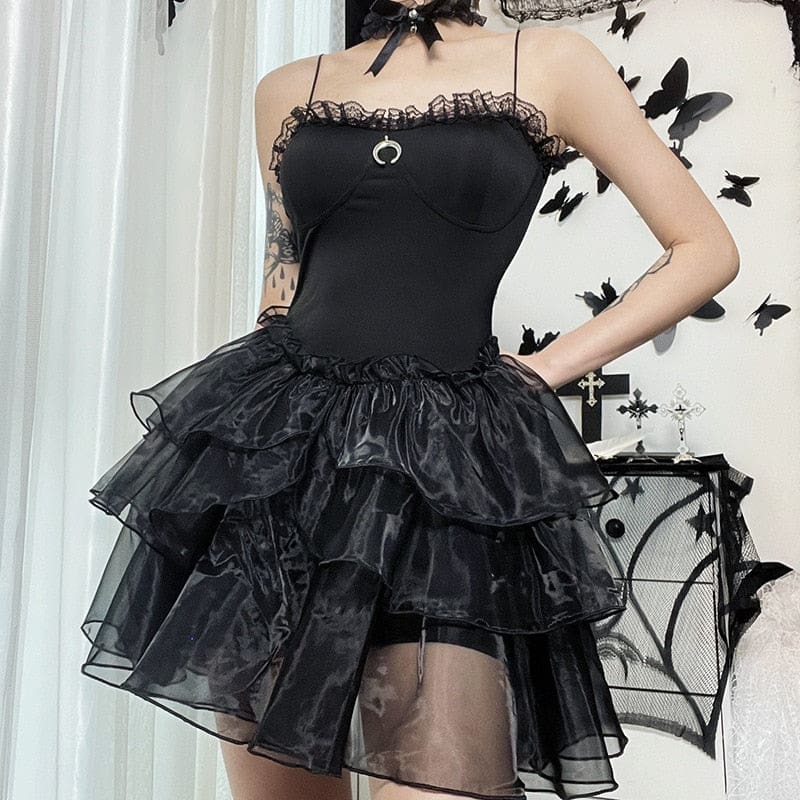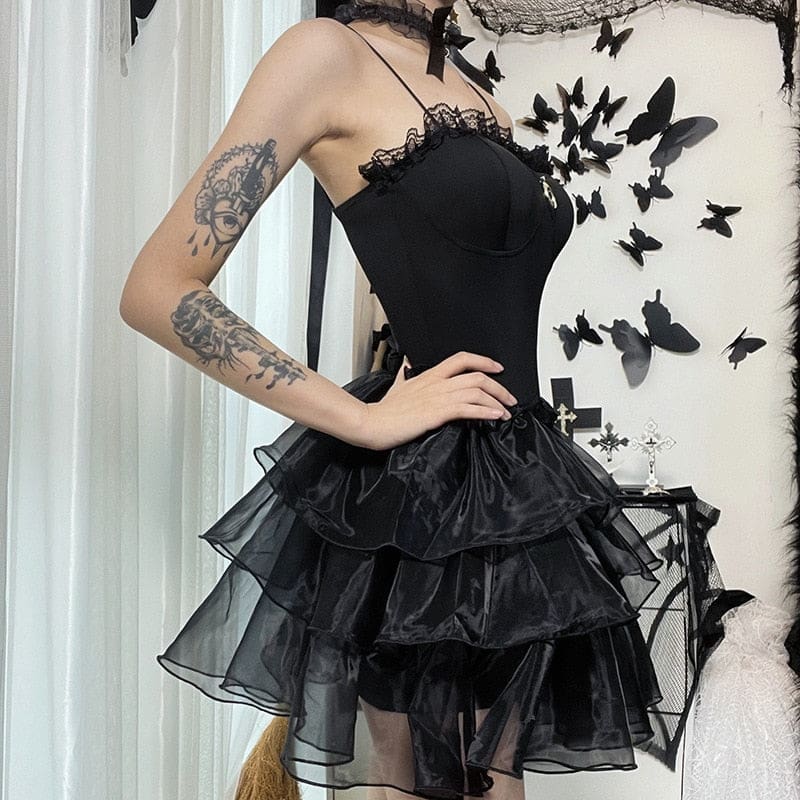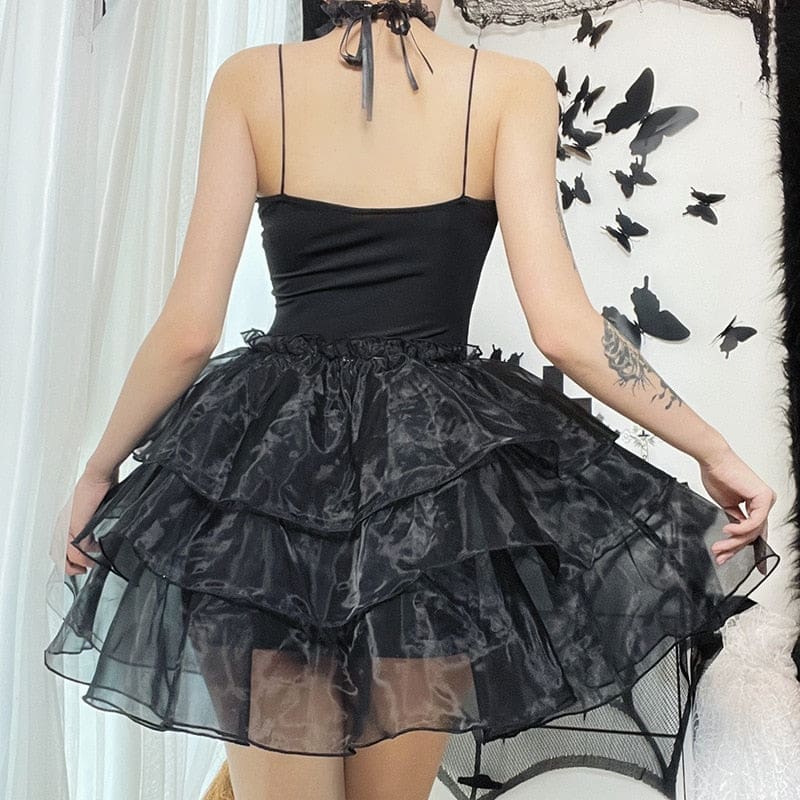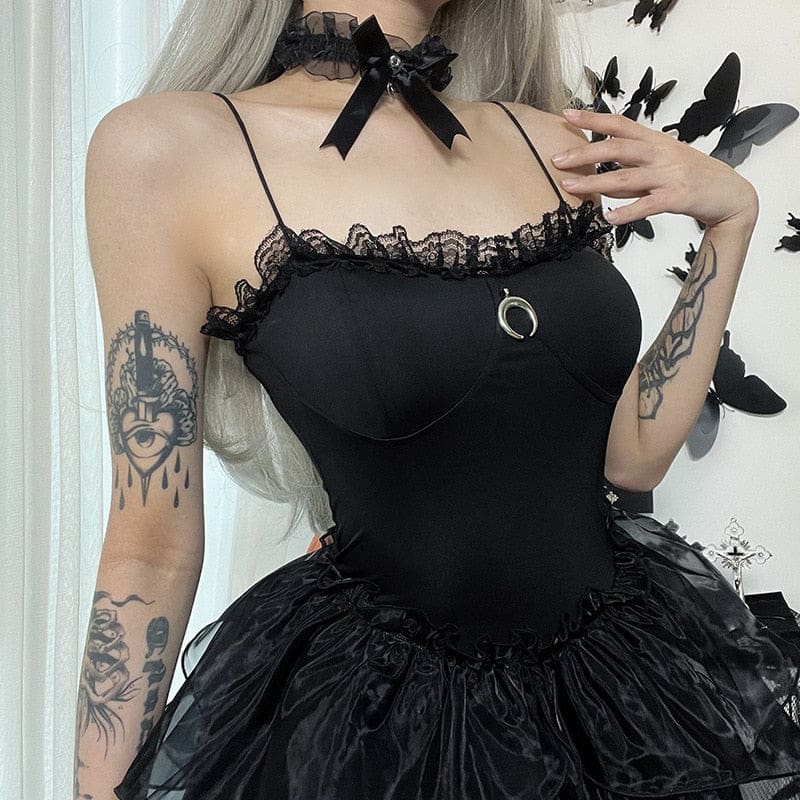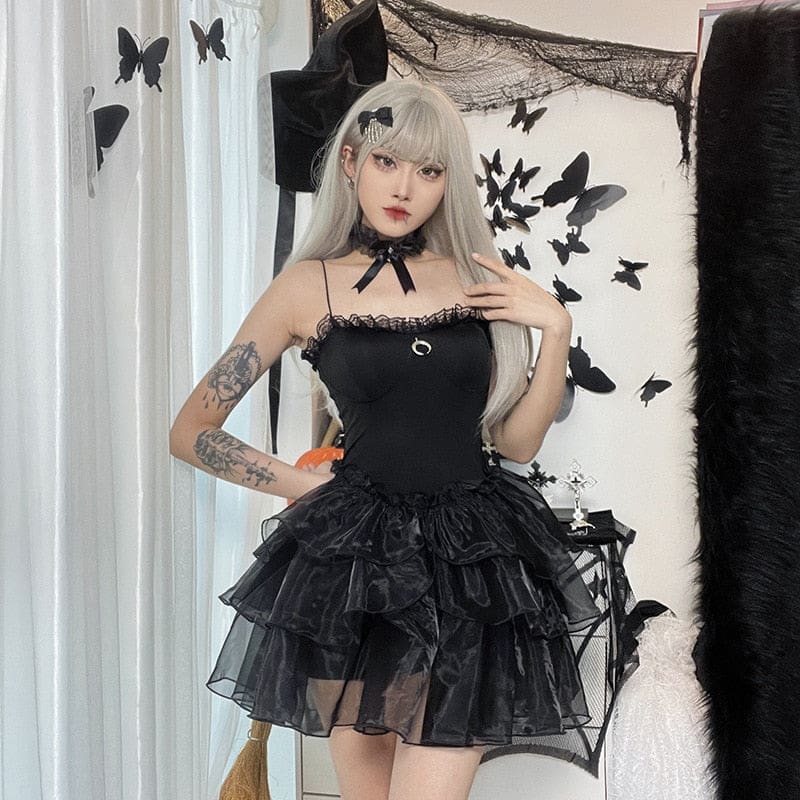 Moon Princess Dress
This item is in stock now and ready to ship worldwide.
Scroll down for product details & size specifications.
This gothic Lolita dress is incredibly easy to wear when you want to be both comfortable and darkly stylish.
It is ideal for witchy trick-or-treating or midnight coven gatherings.

A simple and flattering all-black mini bodycon dress is overlaid with layers of black organza trim to create a grungy dark tutu worthy of the Black Swan.

The bodice has an attractive bralette detail and lace around the bust below the fine spaghetti straps.
A hooked crescent moon brooch detail finishes off the look.

This dress slips on and off with silky smooth ease and is ideal for dancing the night away under the light of the full moon.
The tutu style creates a stunning hourglass silhouette for gothic moon princesses.