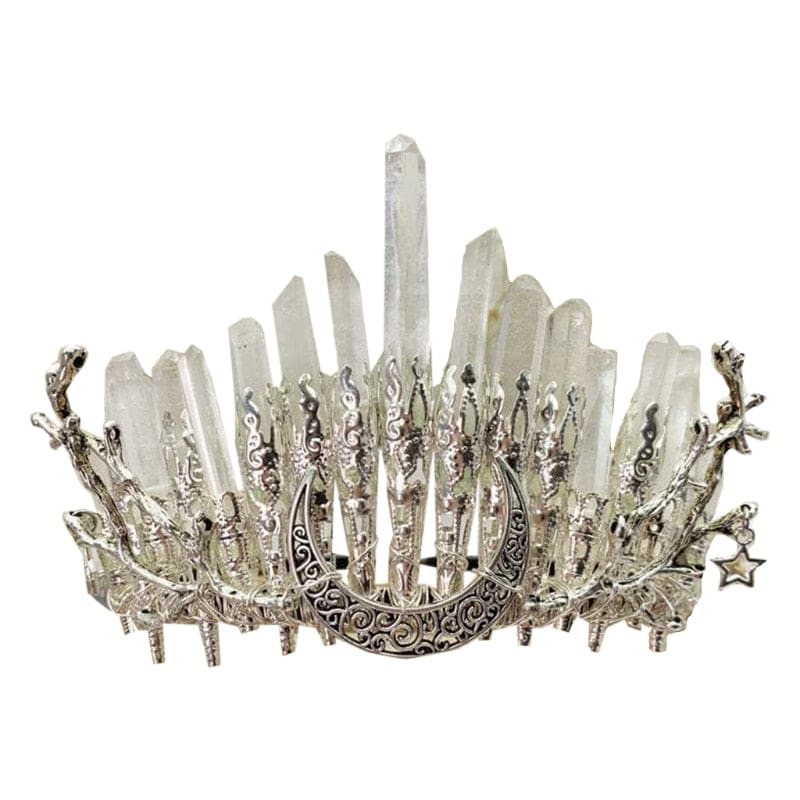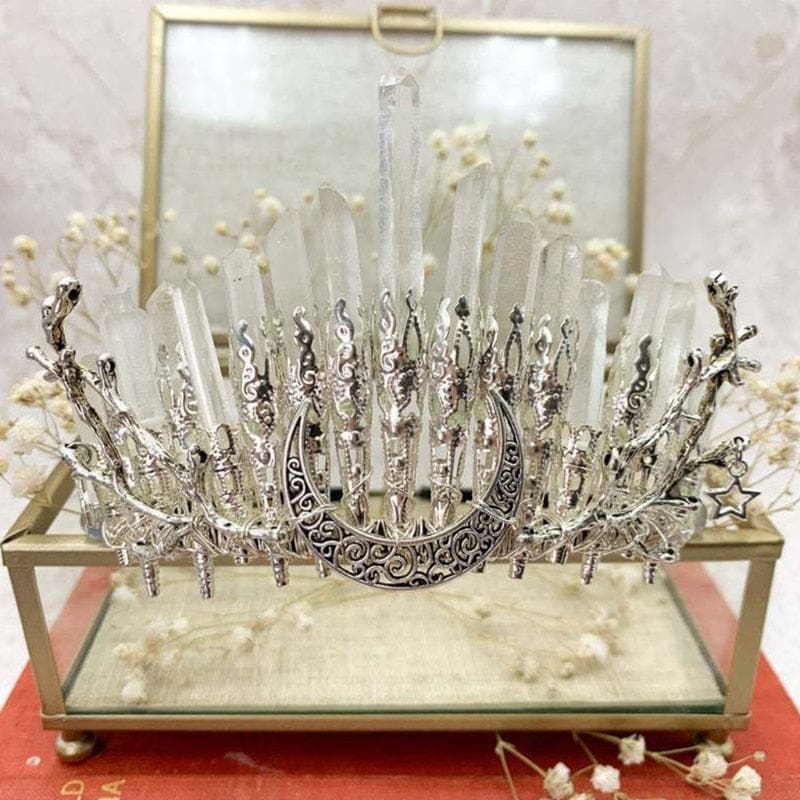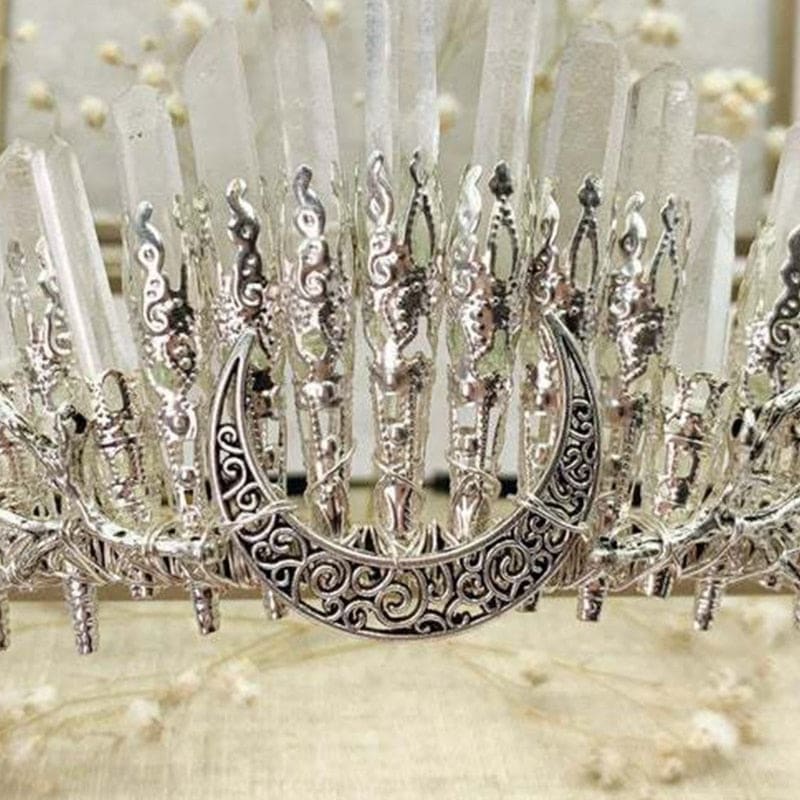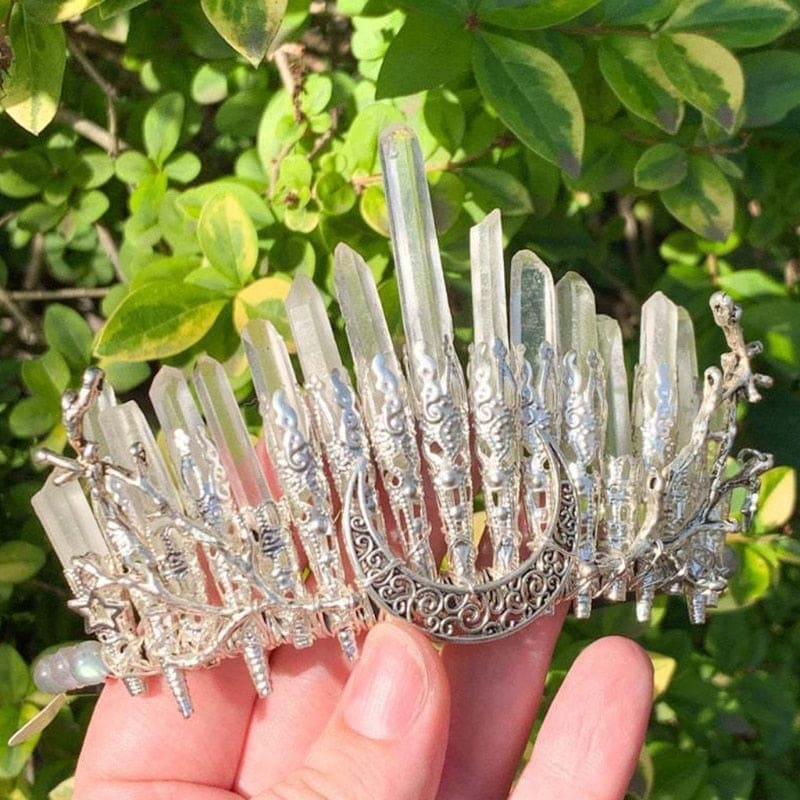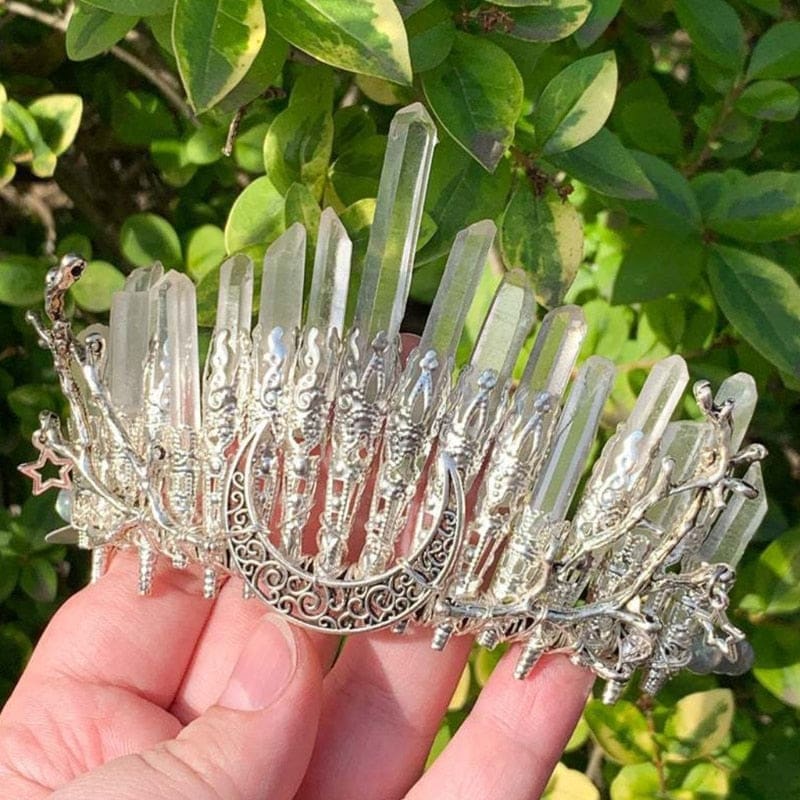 Moonbeam Quartz Crown
This item is in stock now and ready to ship worldwide.
Scroll down for product details & size specifications.
This stunning genuine raw quartz crystal tiara headband has substantial energetic power from not only the natural raw pointed shape of the crystal that harnesses it's spiritual power, but also the unique healing properties of the  crystal itself.
Embellished with moon emblems and hand wrapped metal.

Wearing a raw crystal tiara or crown is especially powerful as it directly enhances your crown and third eye chakra and enhances your psychic and spiritual abilities while balancing your chakras with substantial power. (Plus, it's absolutely beautiful!)
One size fits most male or female heads with a flexible headband.
Lovingly hand wrapped with quality materials.

Vibrant, powerful, unique, and energetically harmonizing, this gorgeous headband is perfect for spiritual yogis, alternative medicine and reiki practitioners, pagan and witchcraft cuties, and fashion enthusiasts alike.
All of our crystal jewelry is blessed before sending to ensure optimal positivity and energetic harmony.
Here's an energetic healing crystal guide for the crystals we have available in this specific tiara head band:
| | |
| --- | --- |
| Pink Quartz | Rose Quartz (Pink Quartz) assures trust and harmony in relationships, and encourages unconditional love. Rose Quartz purifies and opens the heart chakra to promote love, self-love, friendship, and inner peace. |