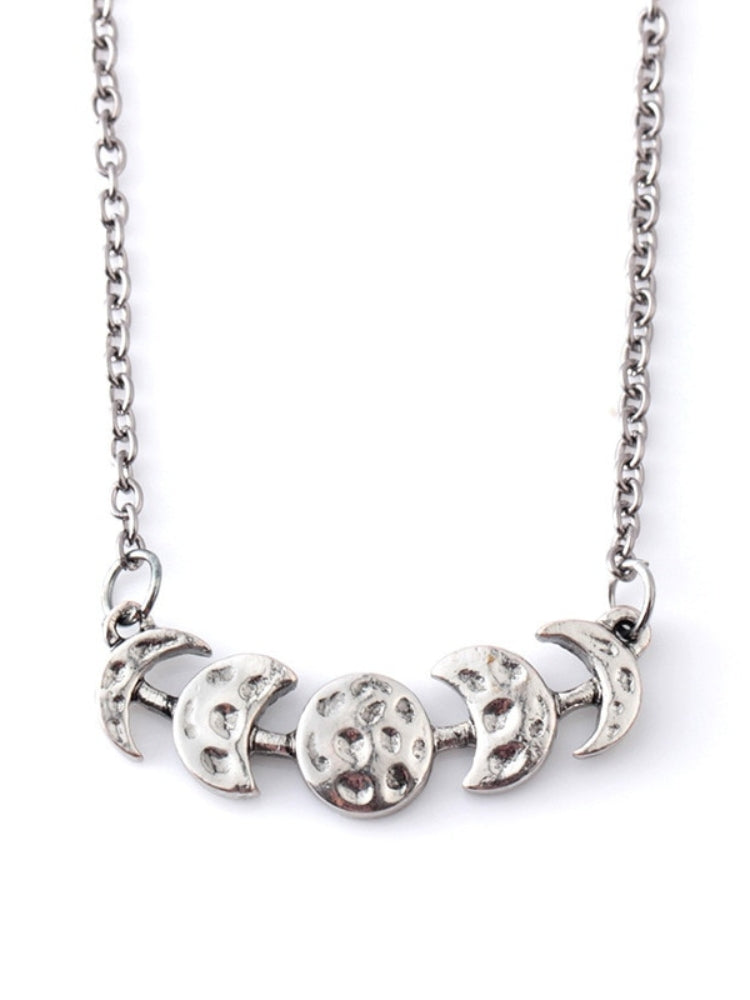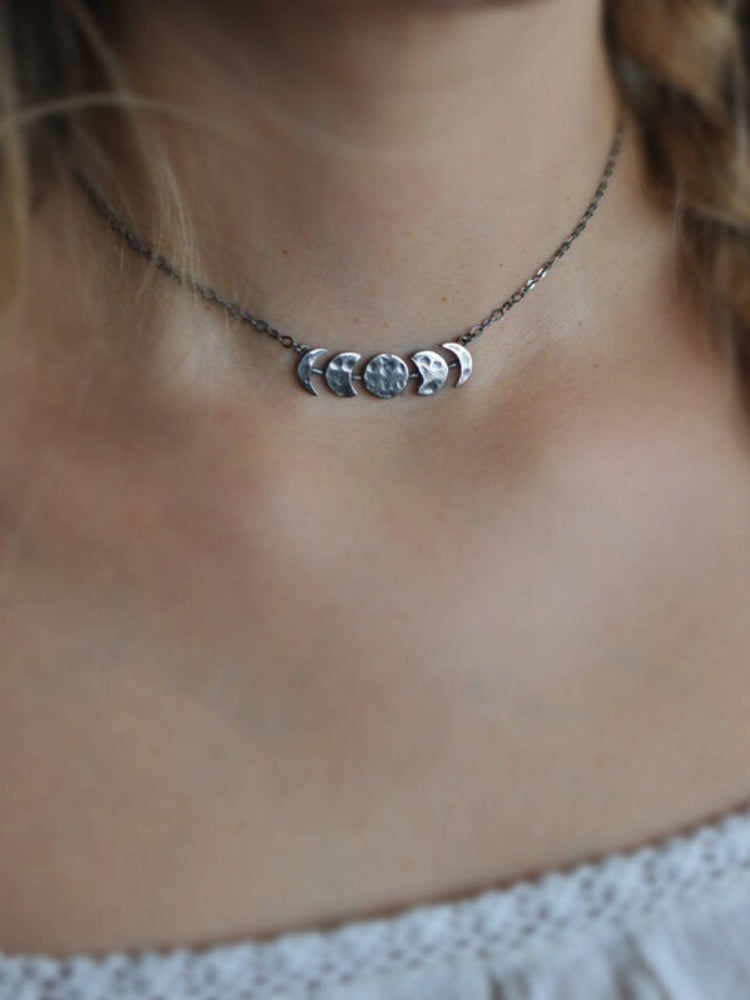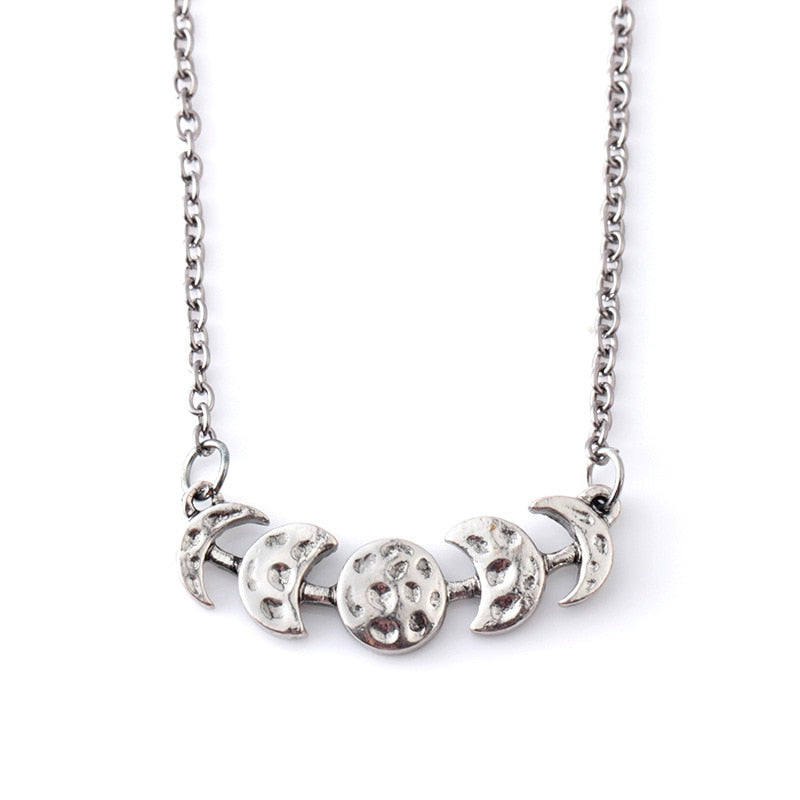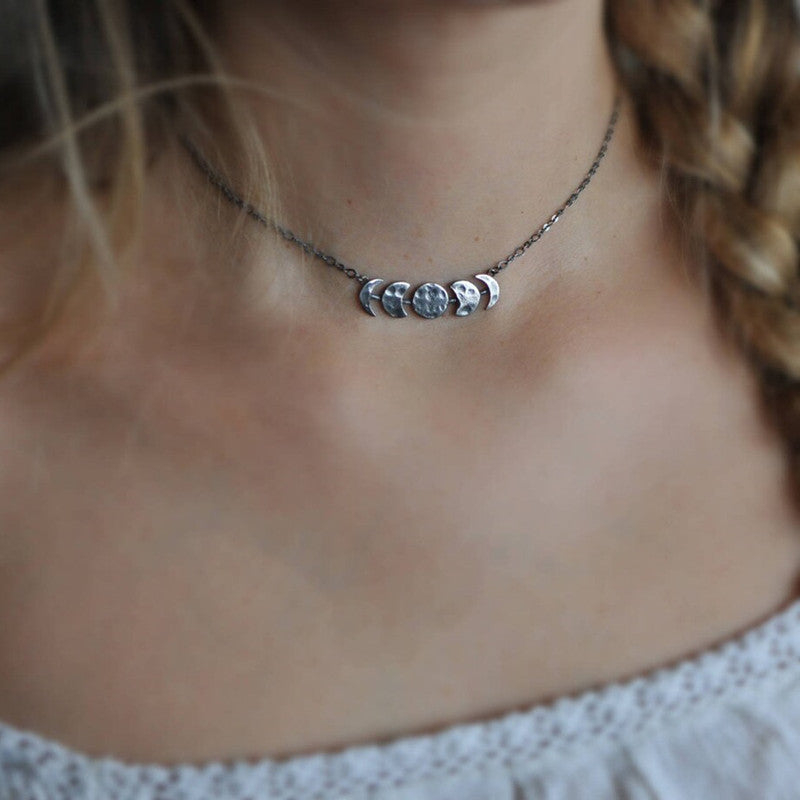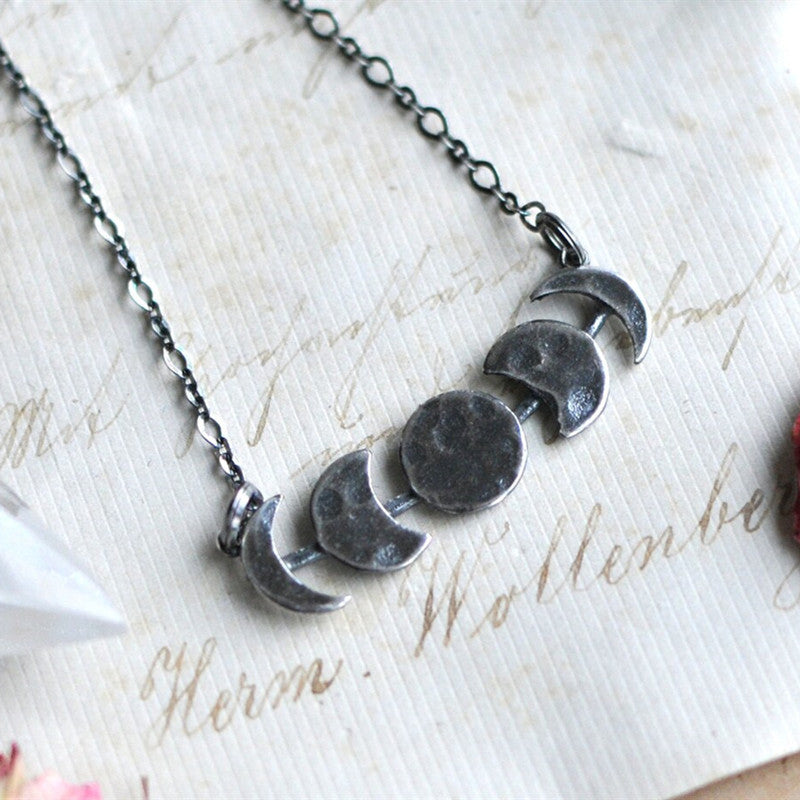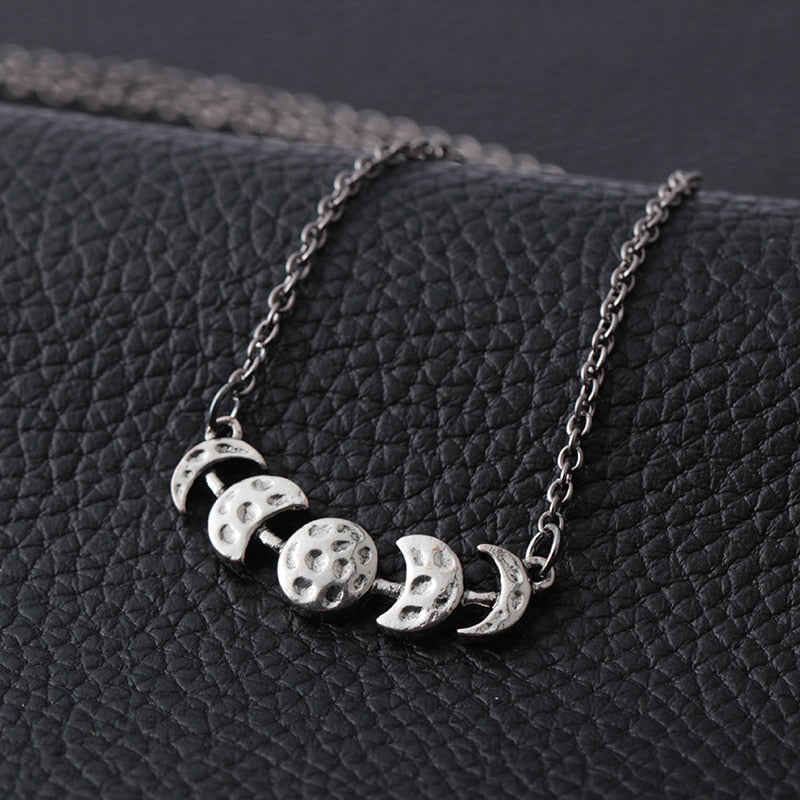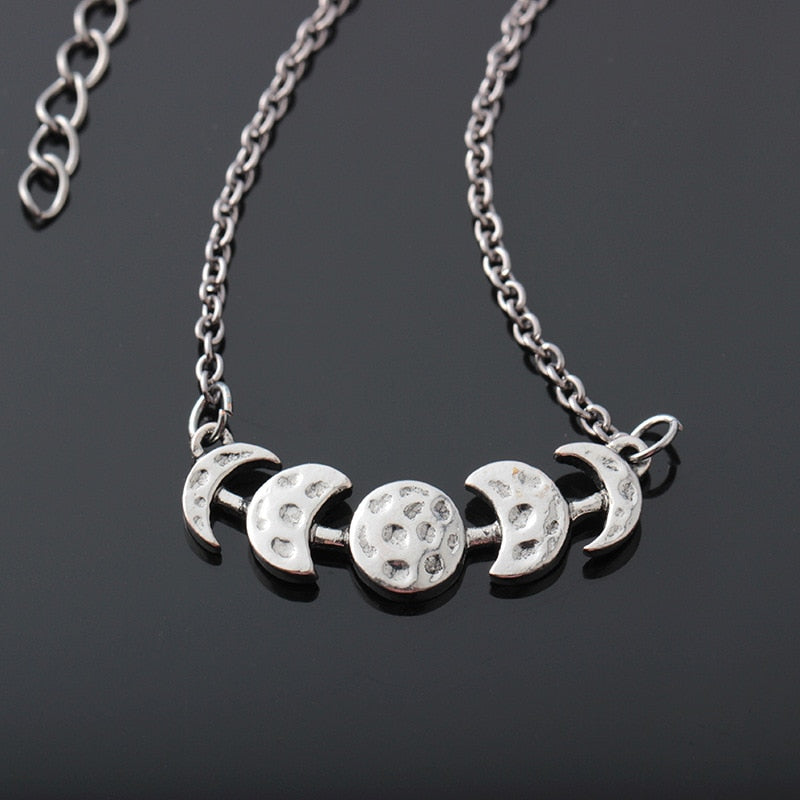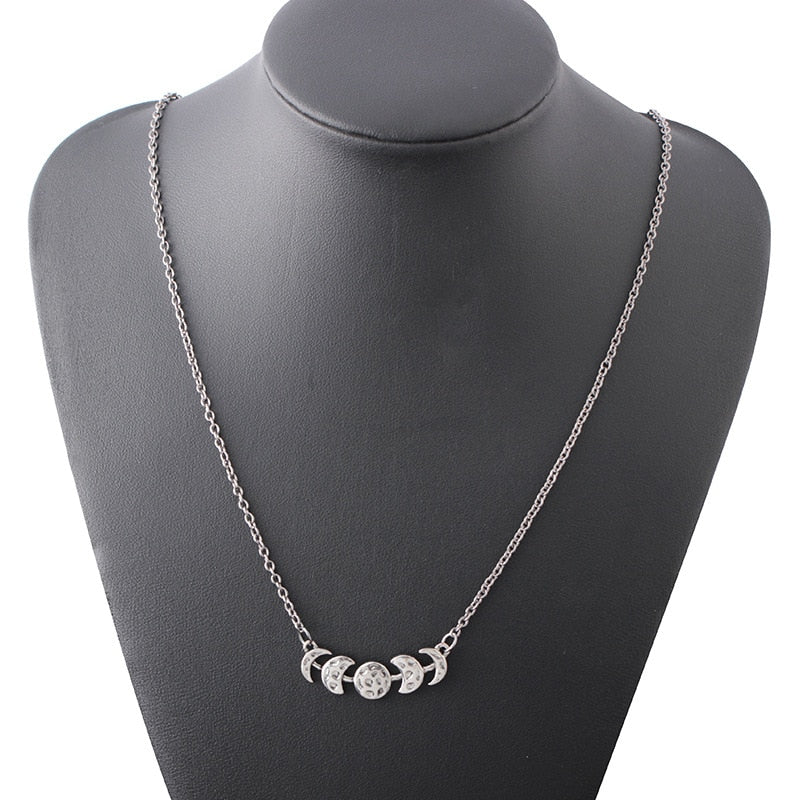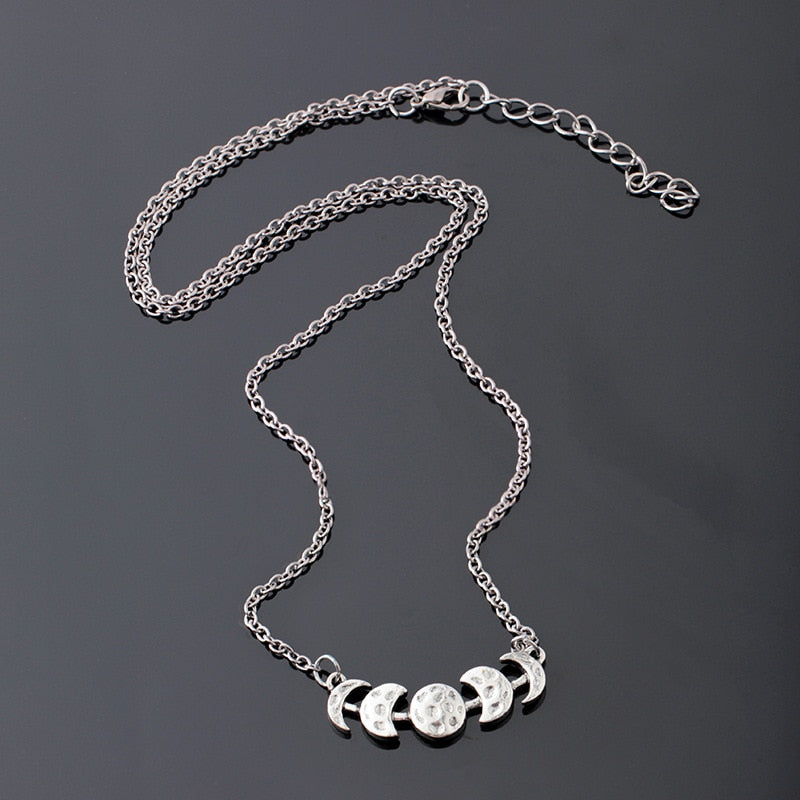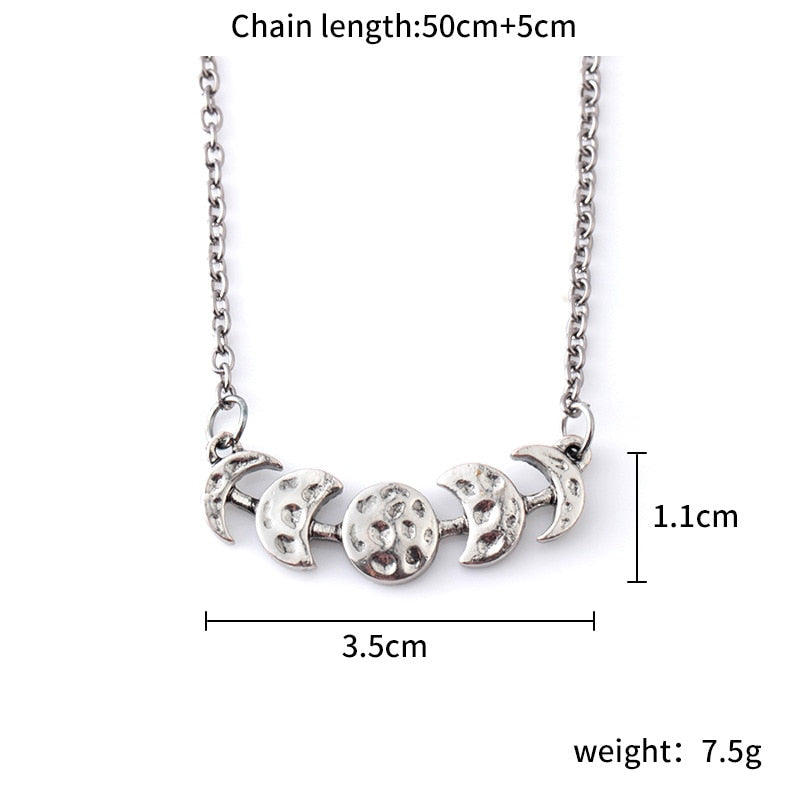 Dainty Moonphase Choker
This item is in stock now and ready to ship worldwide.
Scroll down for product details & size specifications.
Celebrate the phases of the moon and your Pagan or witchy affinity with this important celestial body.
The silver necklace sits nicely in the nape of the neck with the full moon and four crescent phases.
The moons are intricately decorated with the various craters that we see when we look up at the moon.
The length is adjustable, and a piece of the chain sits on the back of the neck.
Match the necklace with these striking pentagram Baphomet earrings.