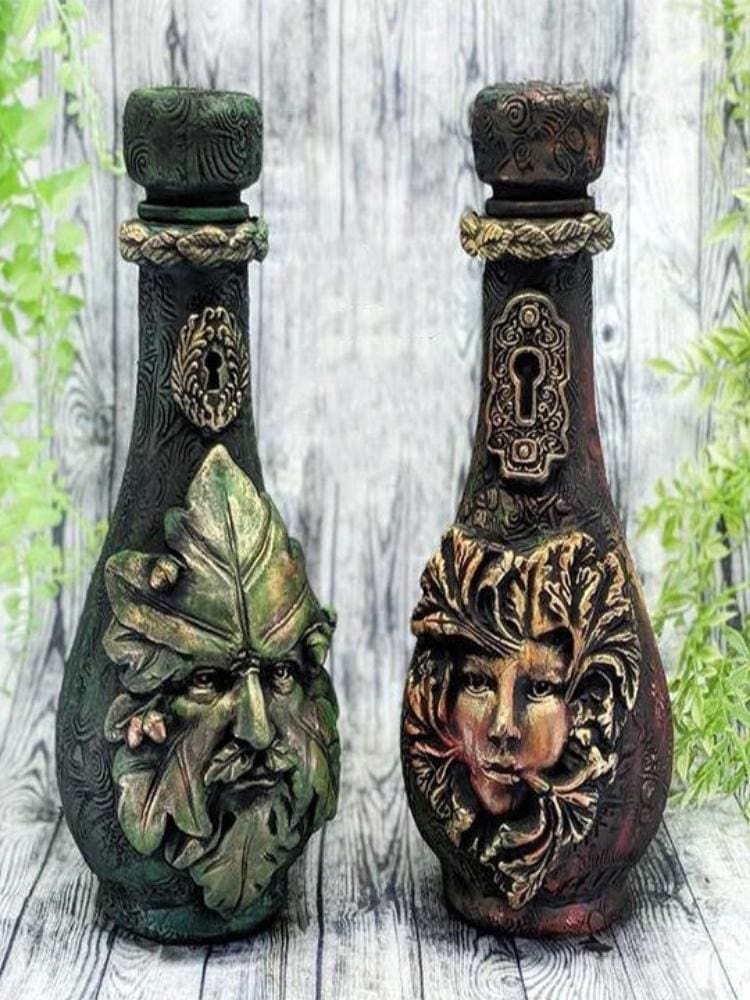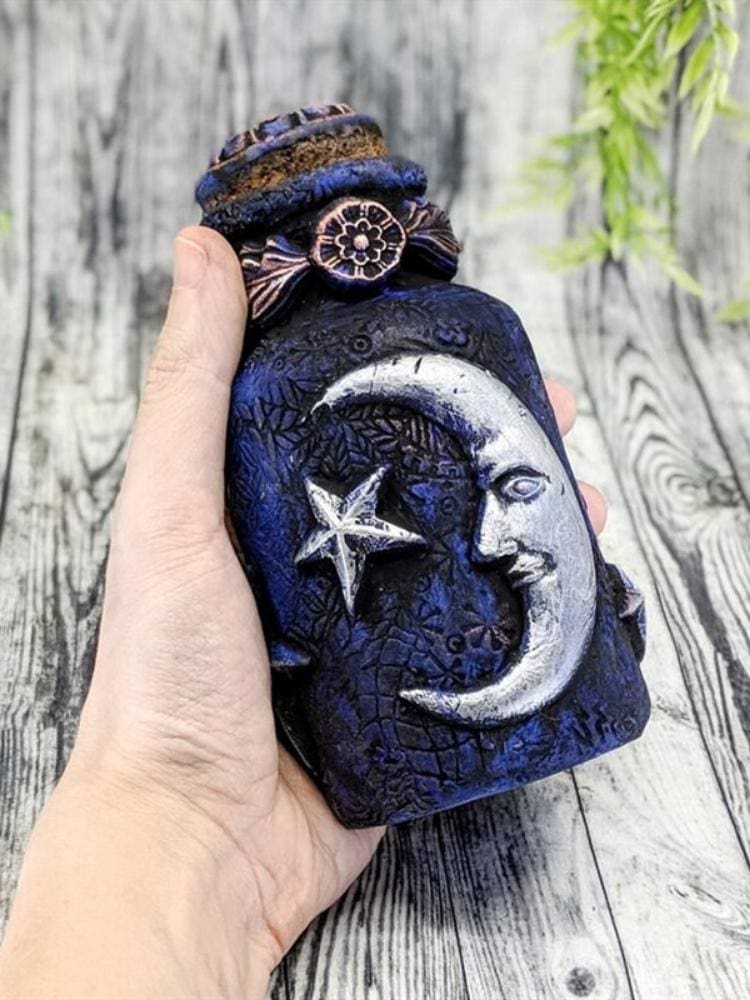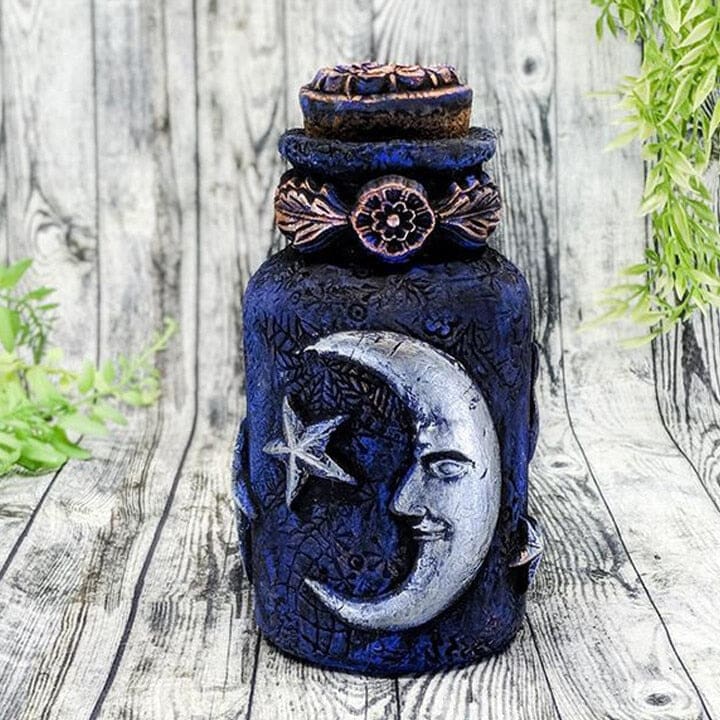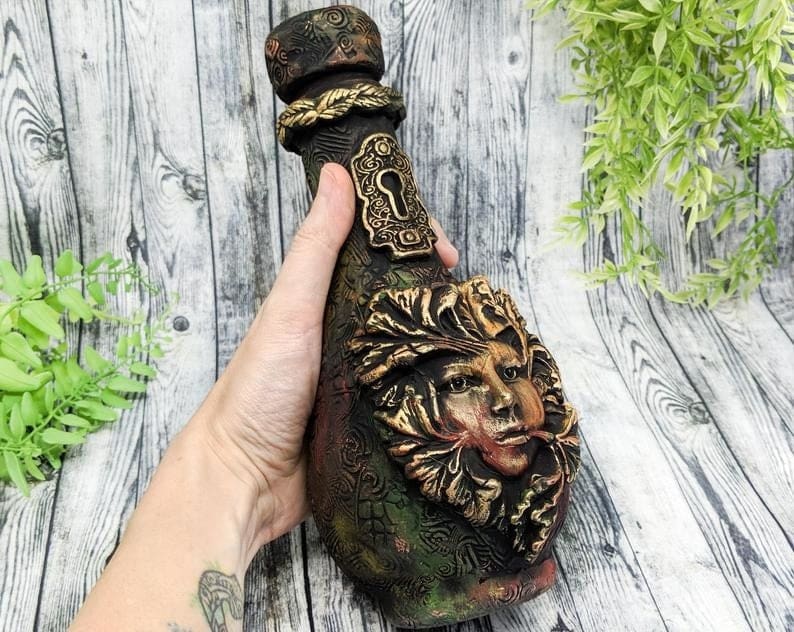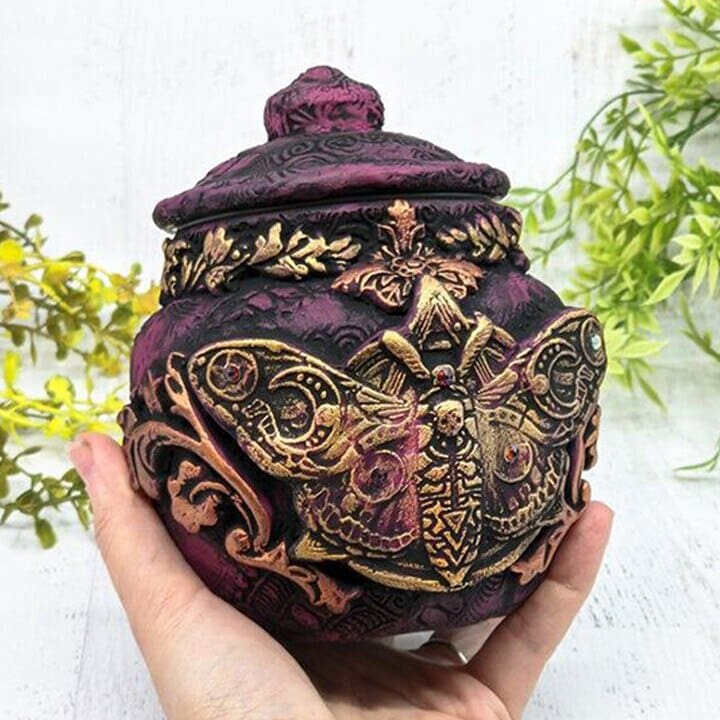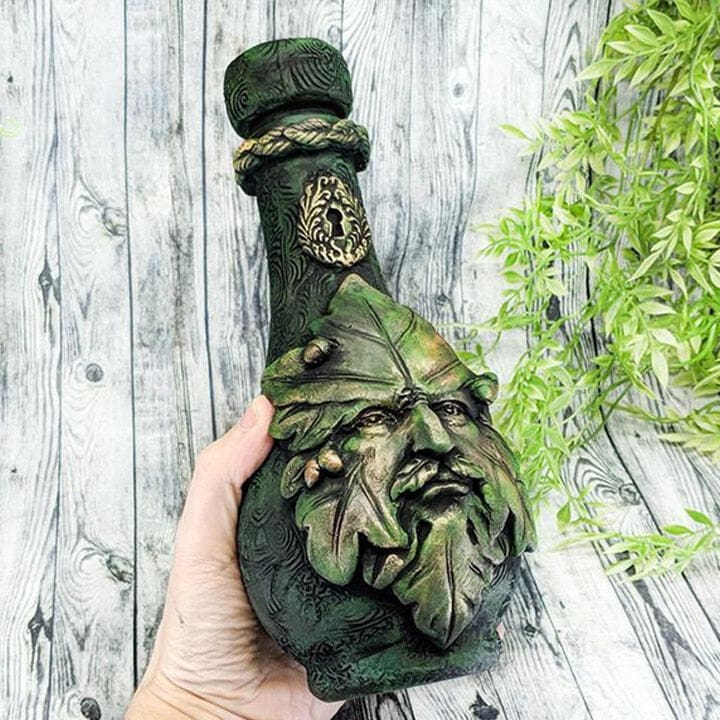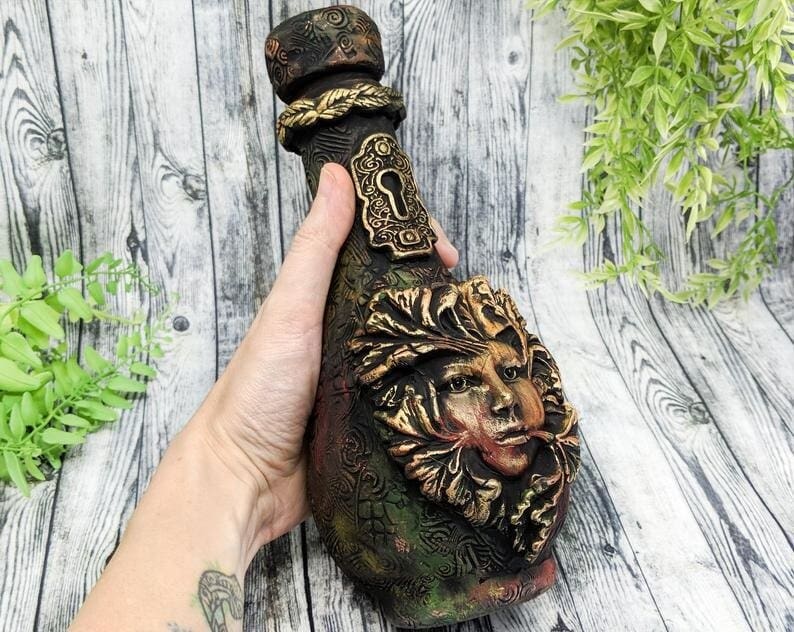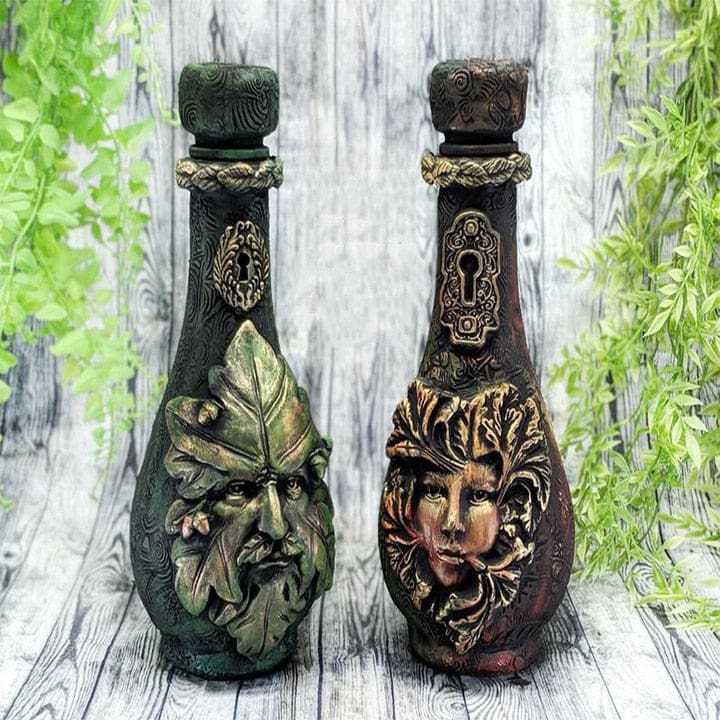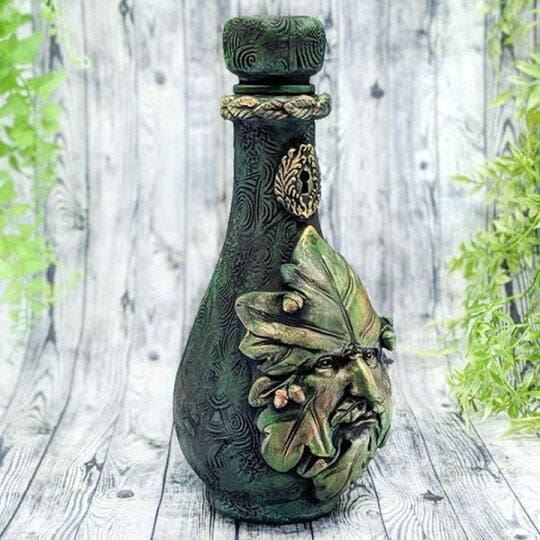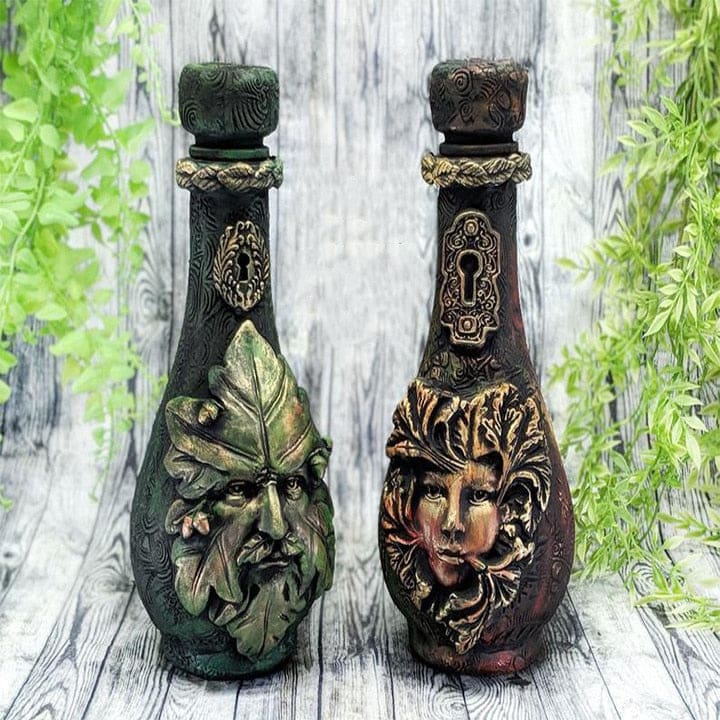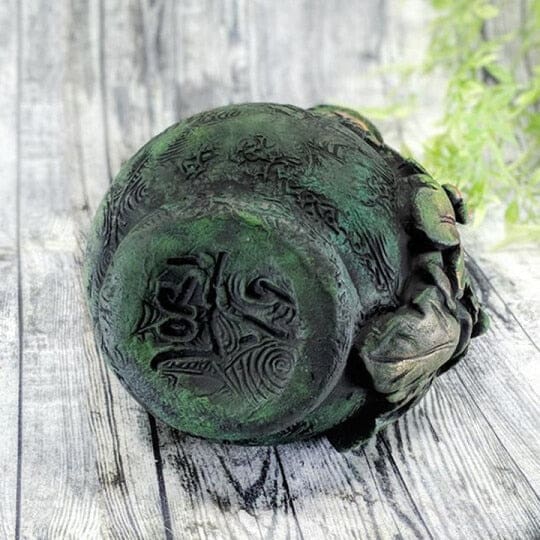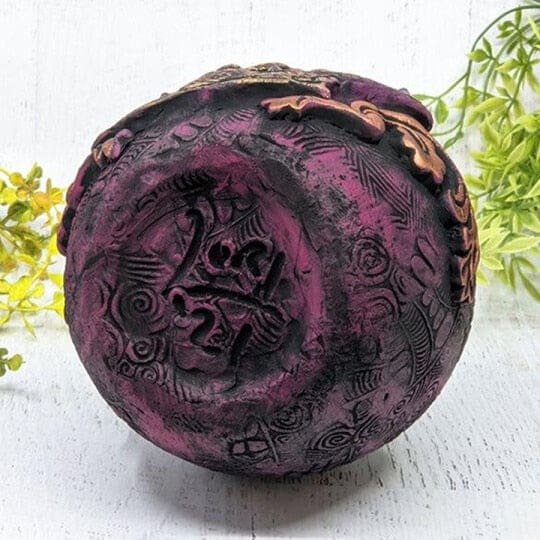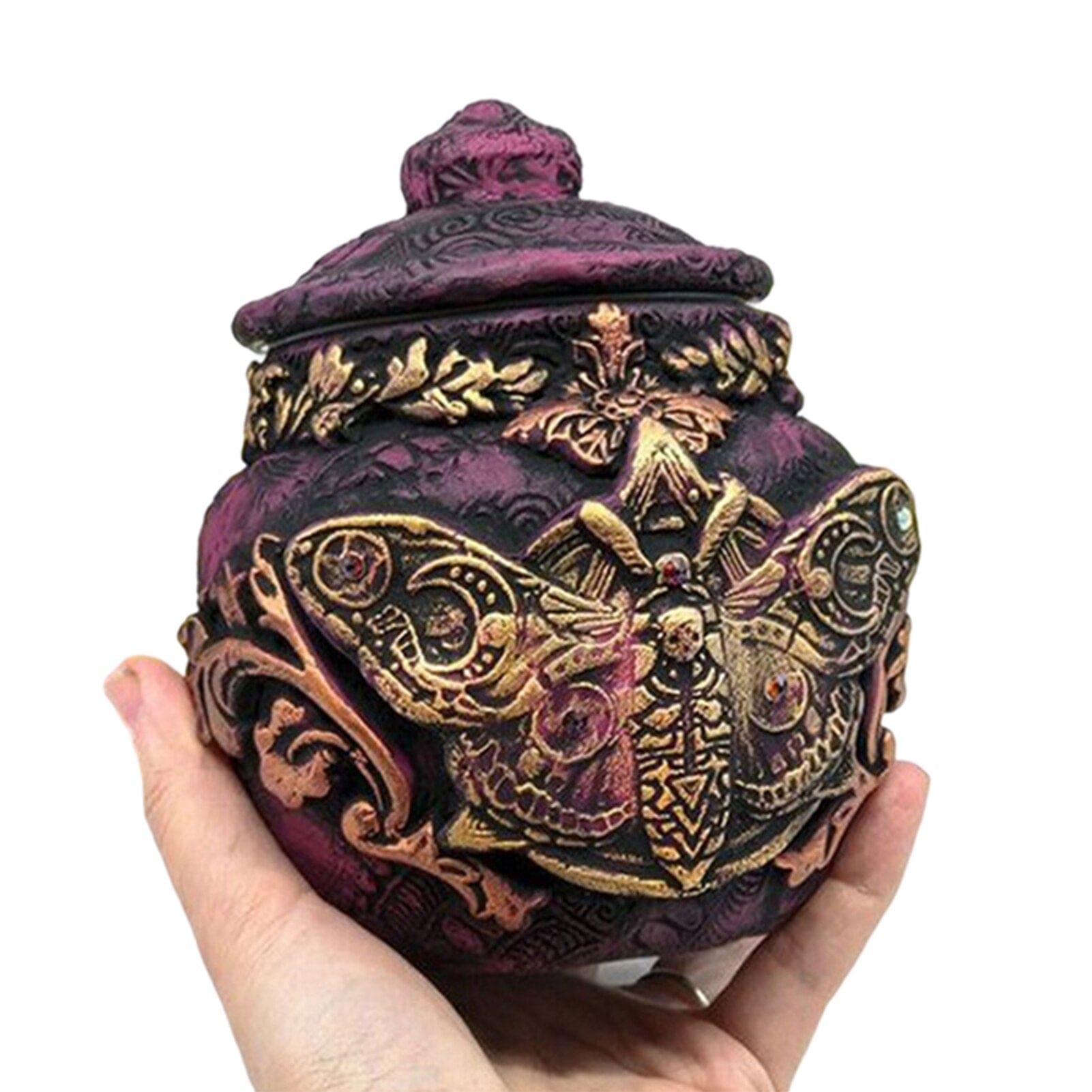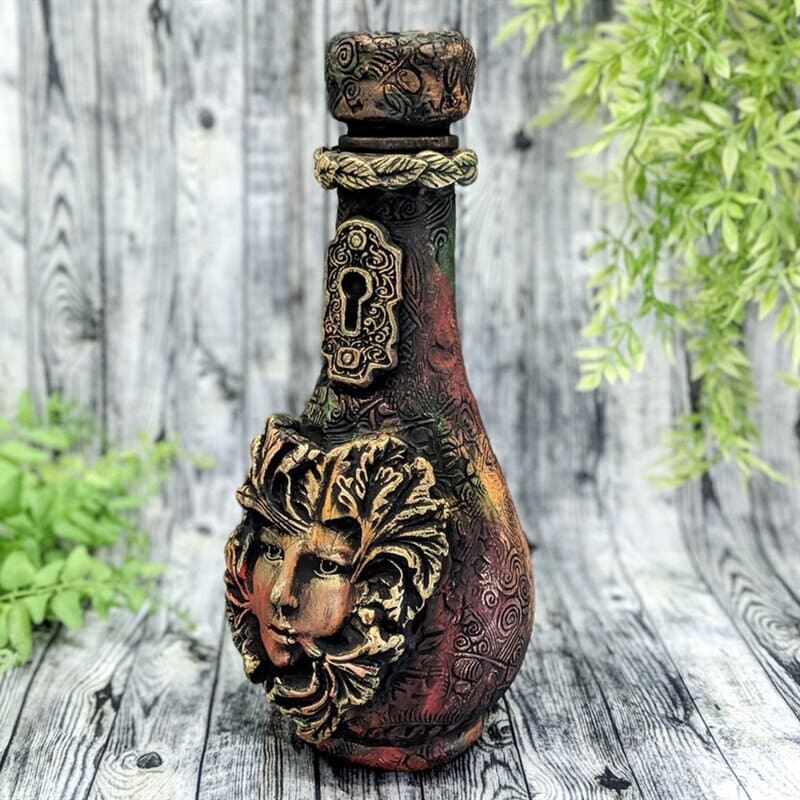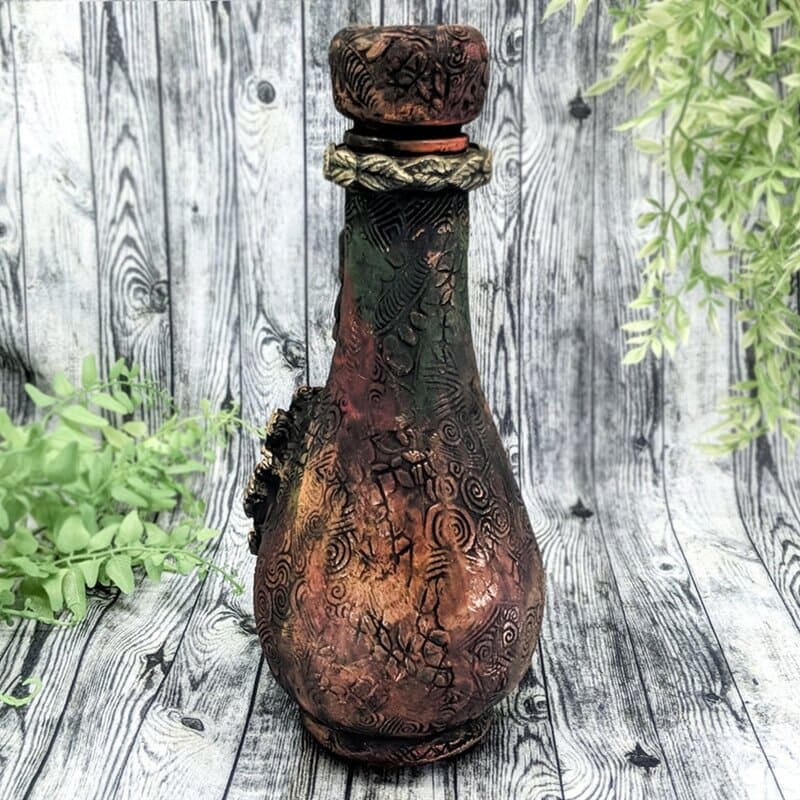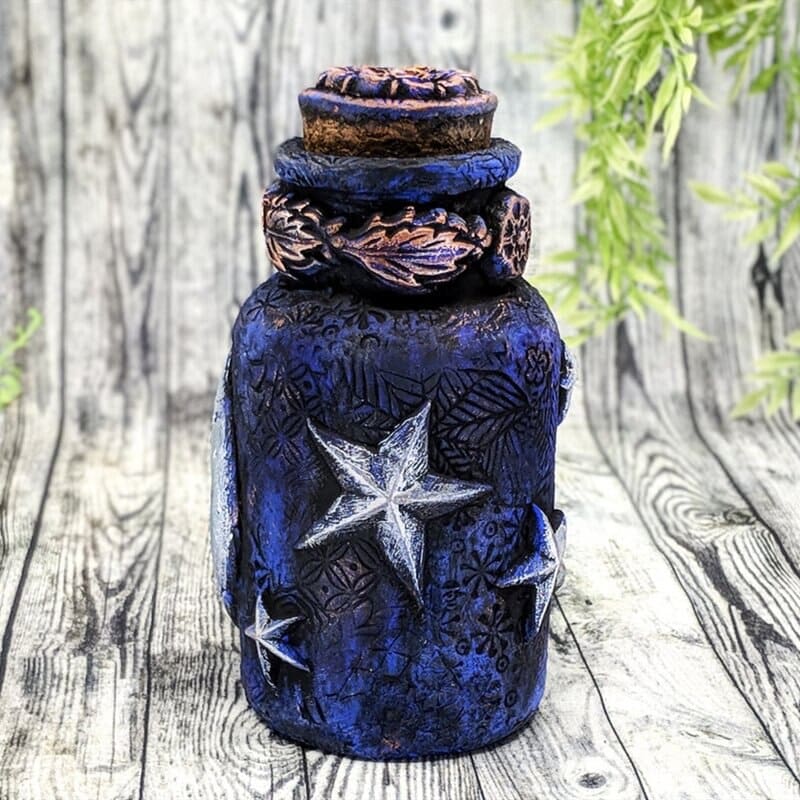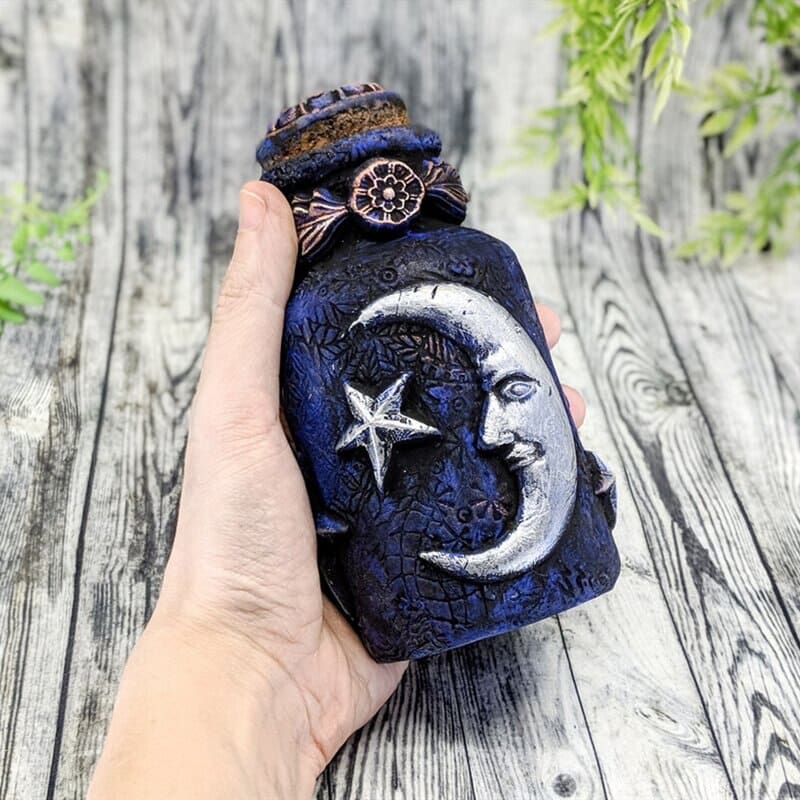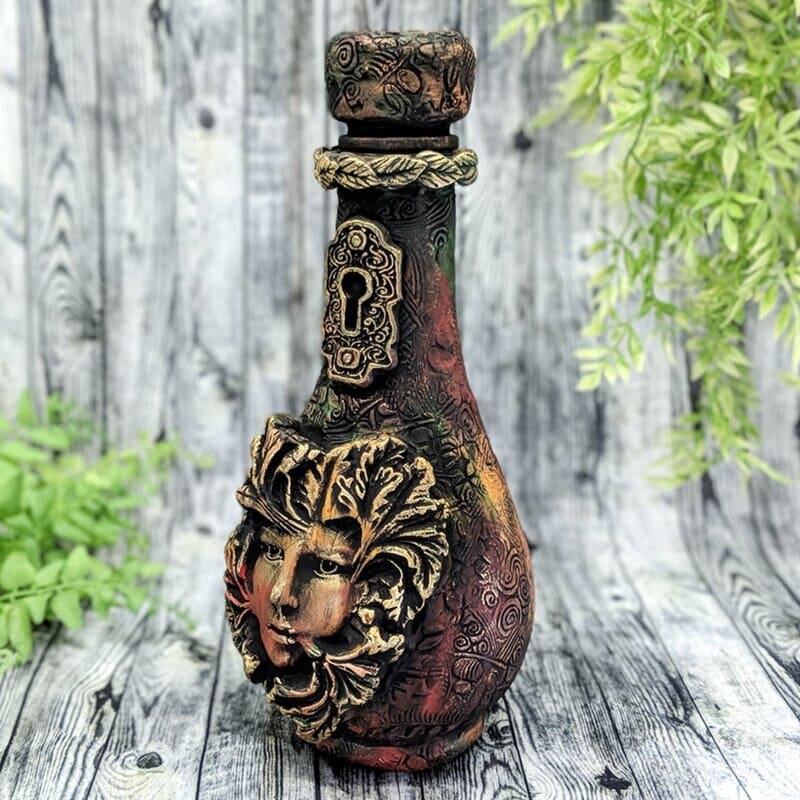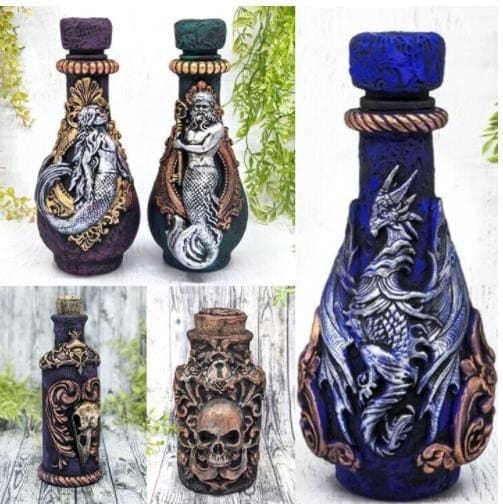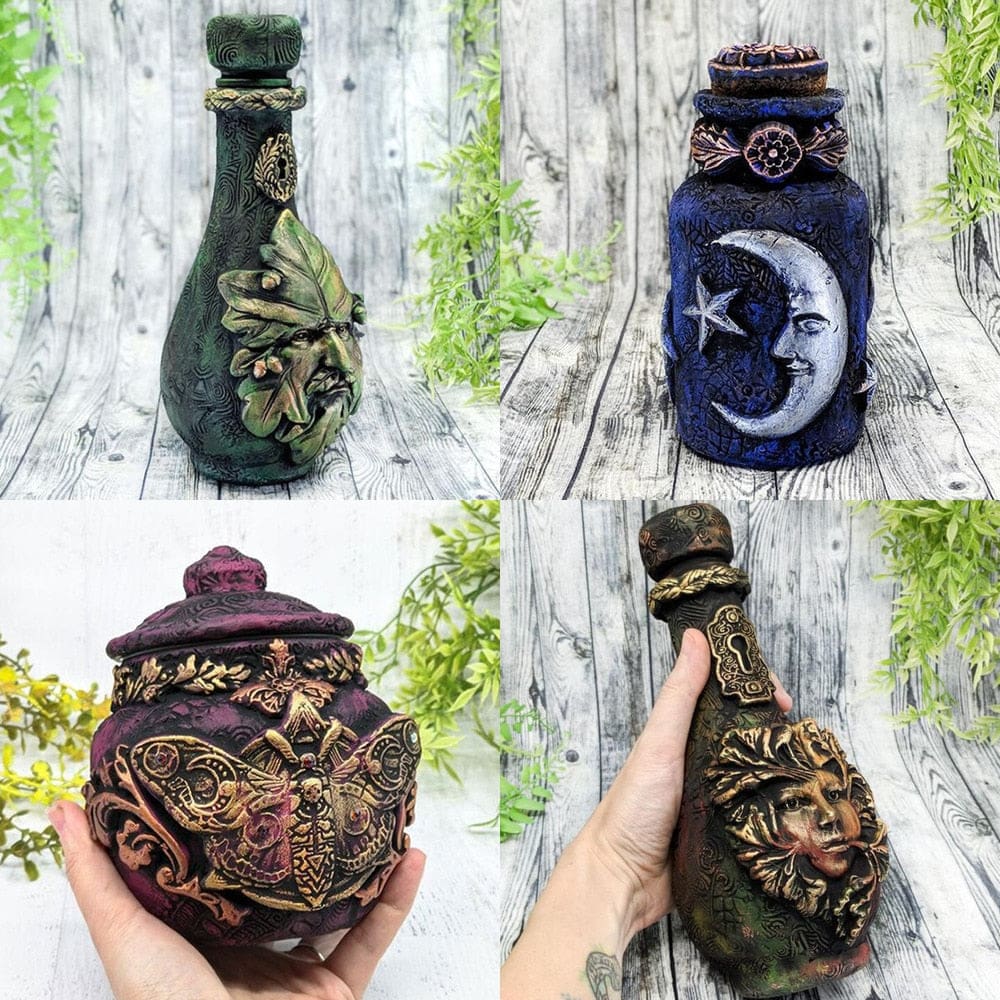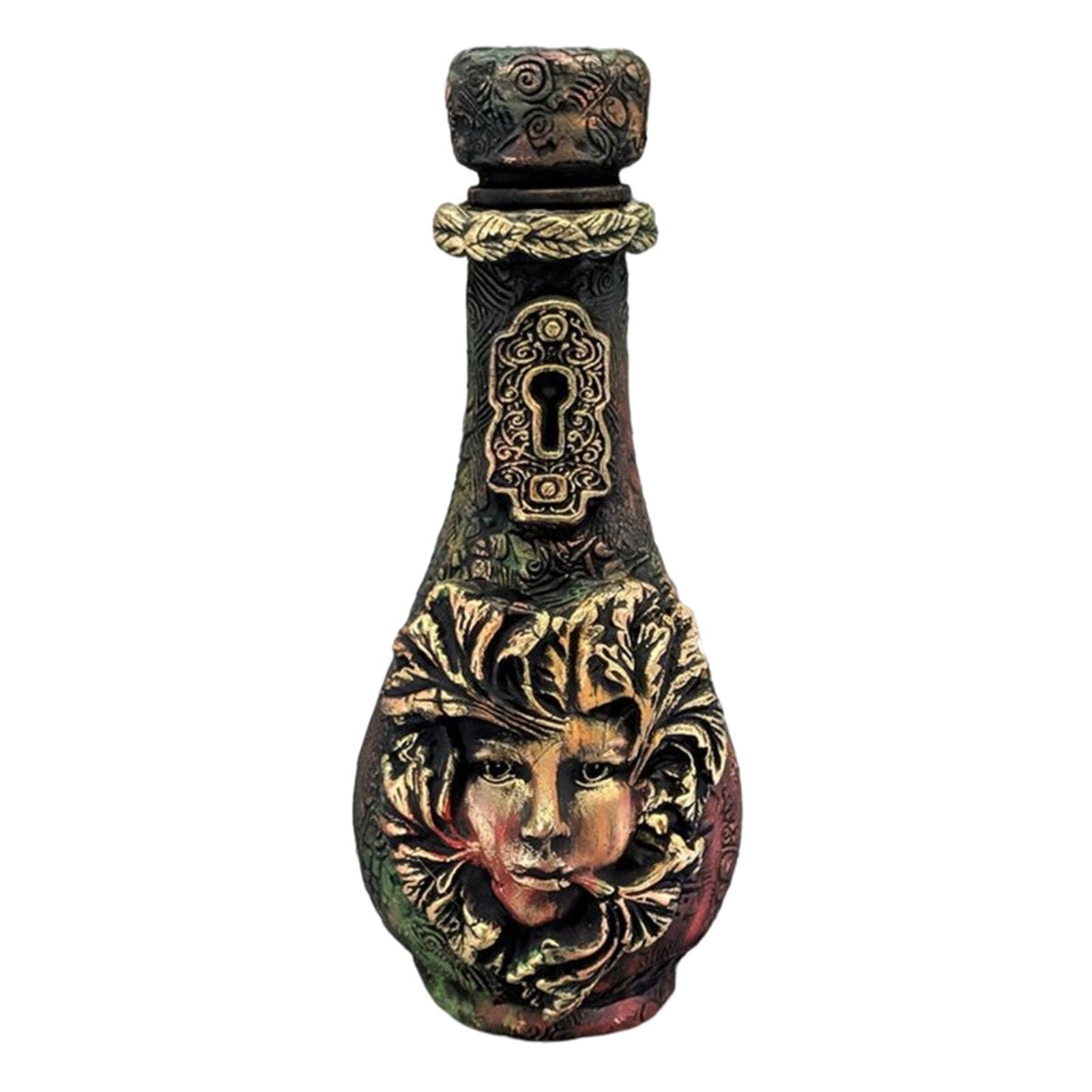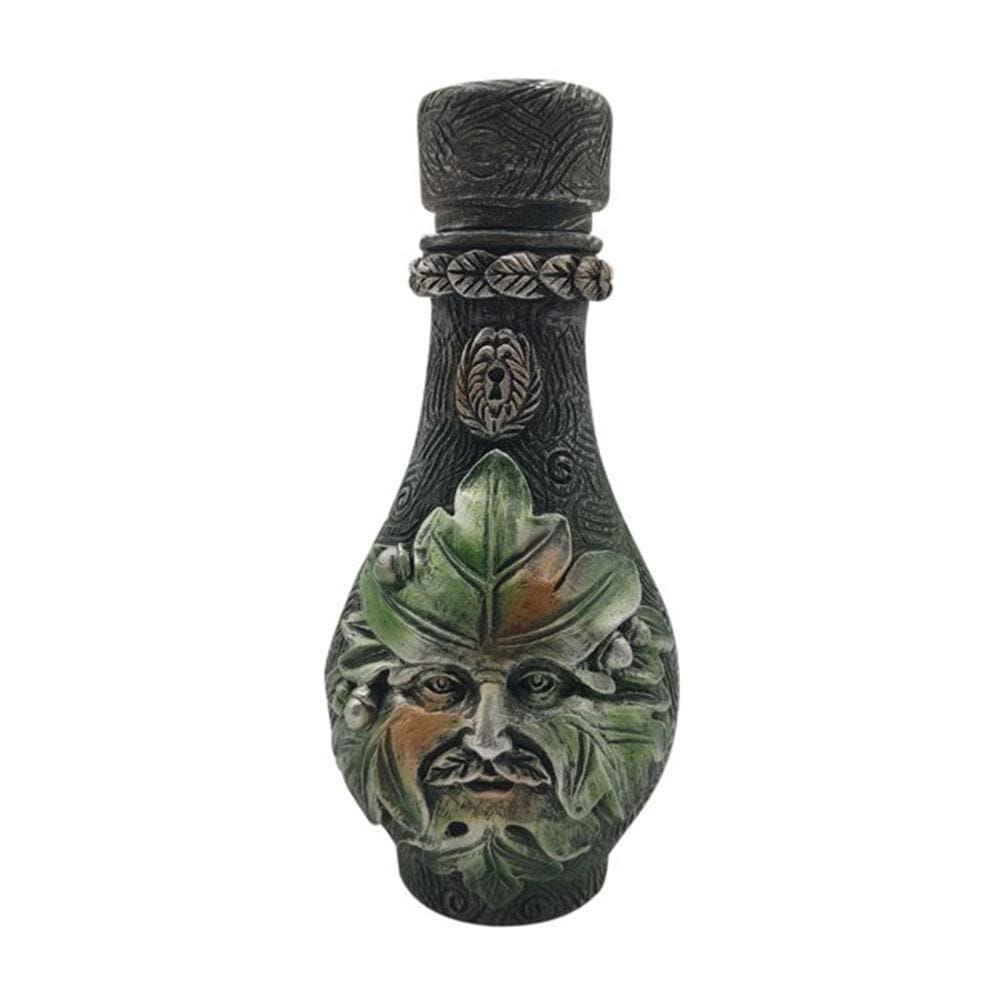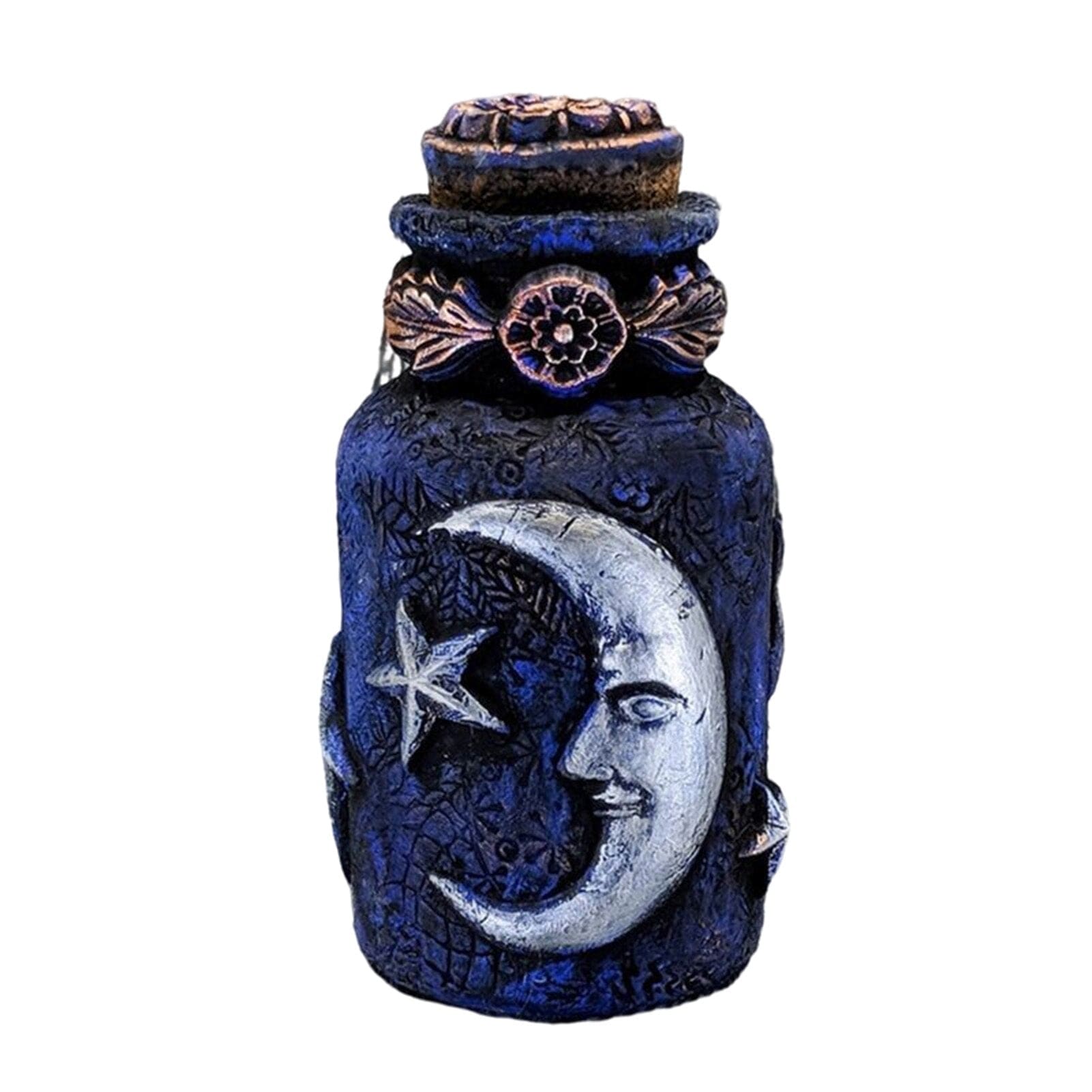 Mother Earth Ornamental Bottles
This item is in stock now and ready to ship worldwide.
Scroll down for product details & size specifications.
Whether you are a collector of incense, soils, or liquors, these ornamental bottles are the perfect pagan or occult pieces to store your vital substance.
These bottles are both ornamental and useful, with real stoppers to protect their content.
Choose from the red mother of the green father, representing the goddess and the god in the Wiccan religion. They make the perfect gothic decorative pair. 
There is also a blue moon and stars container and a wider pot with butterfly decoration.
Display your prized dark new-age items on this Fairy Moon Crystal Storage Unit.