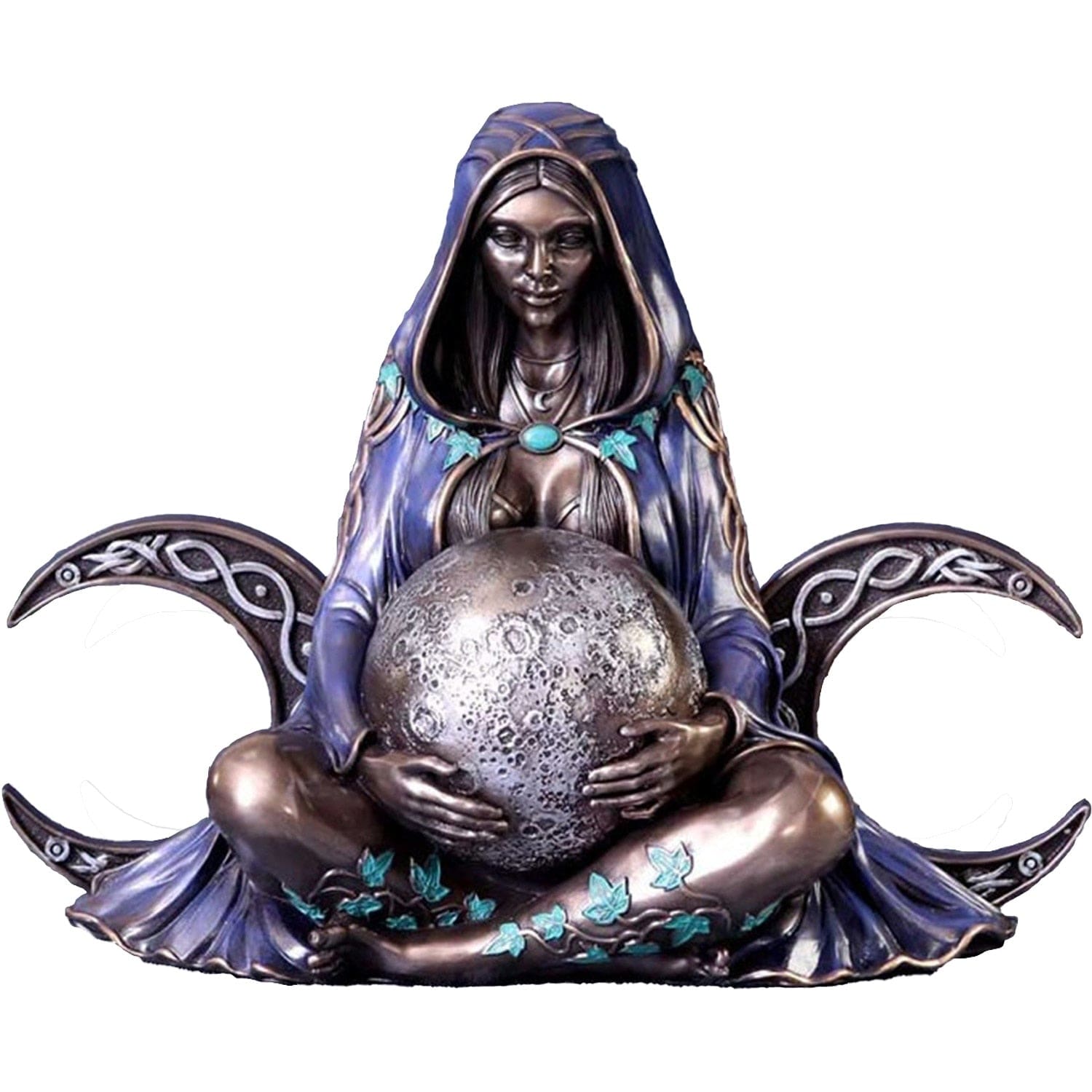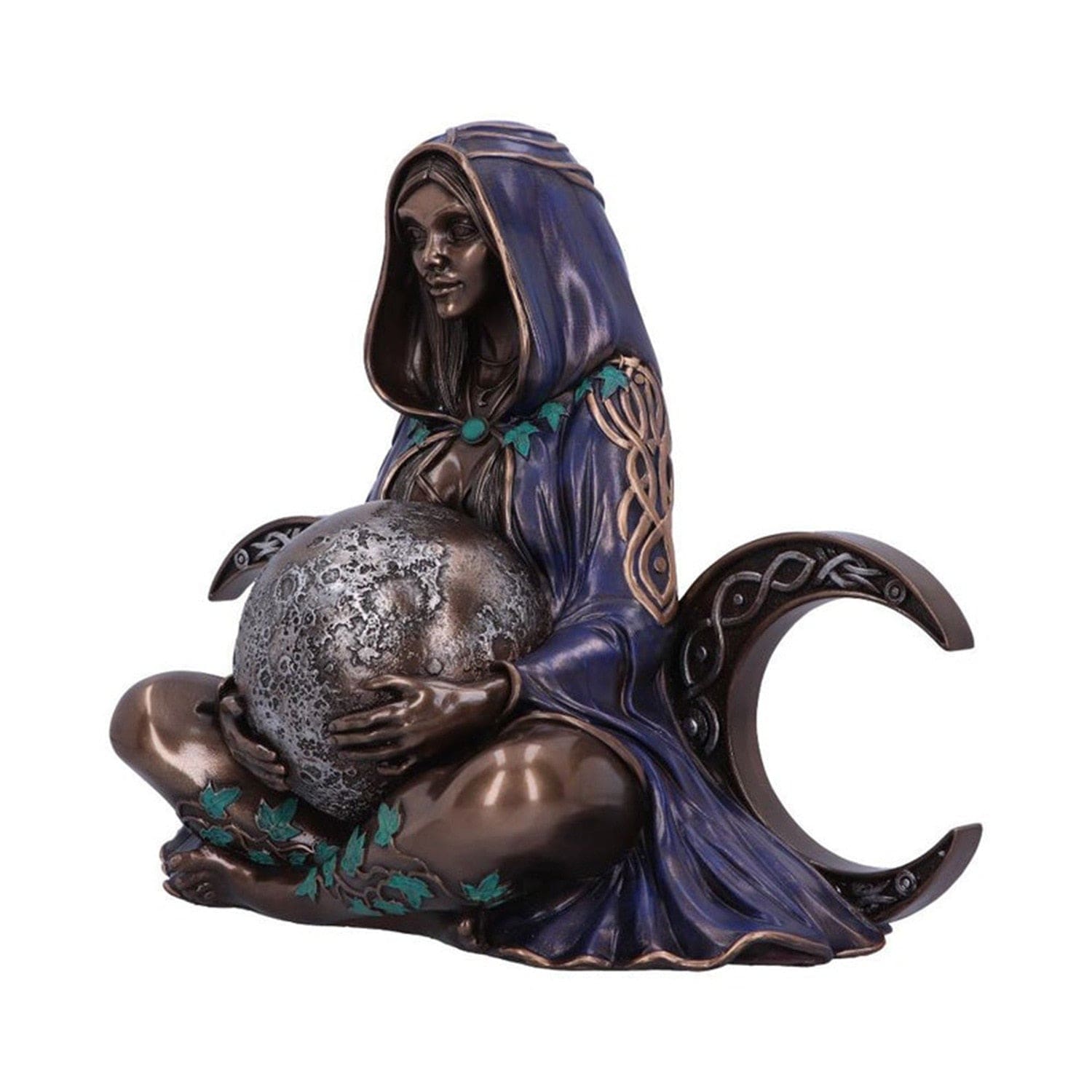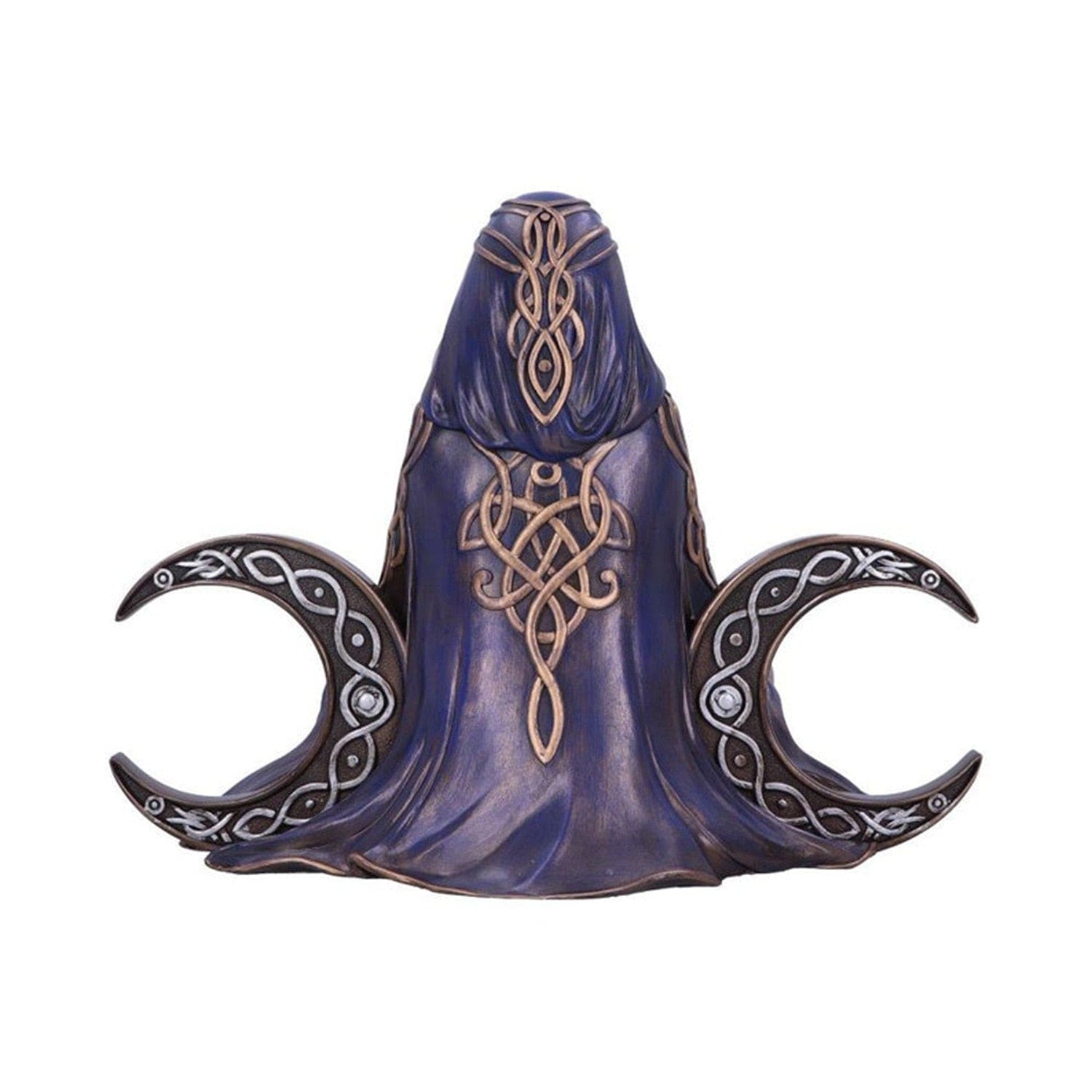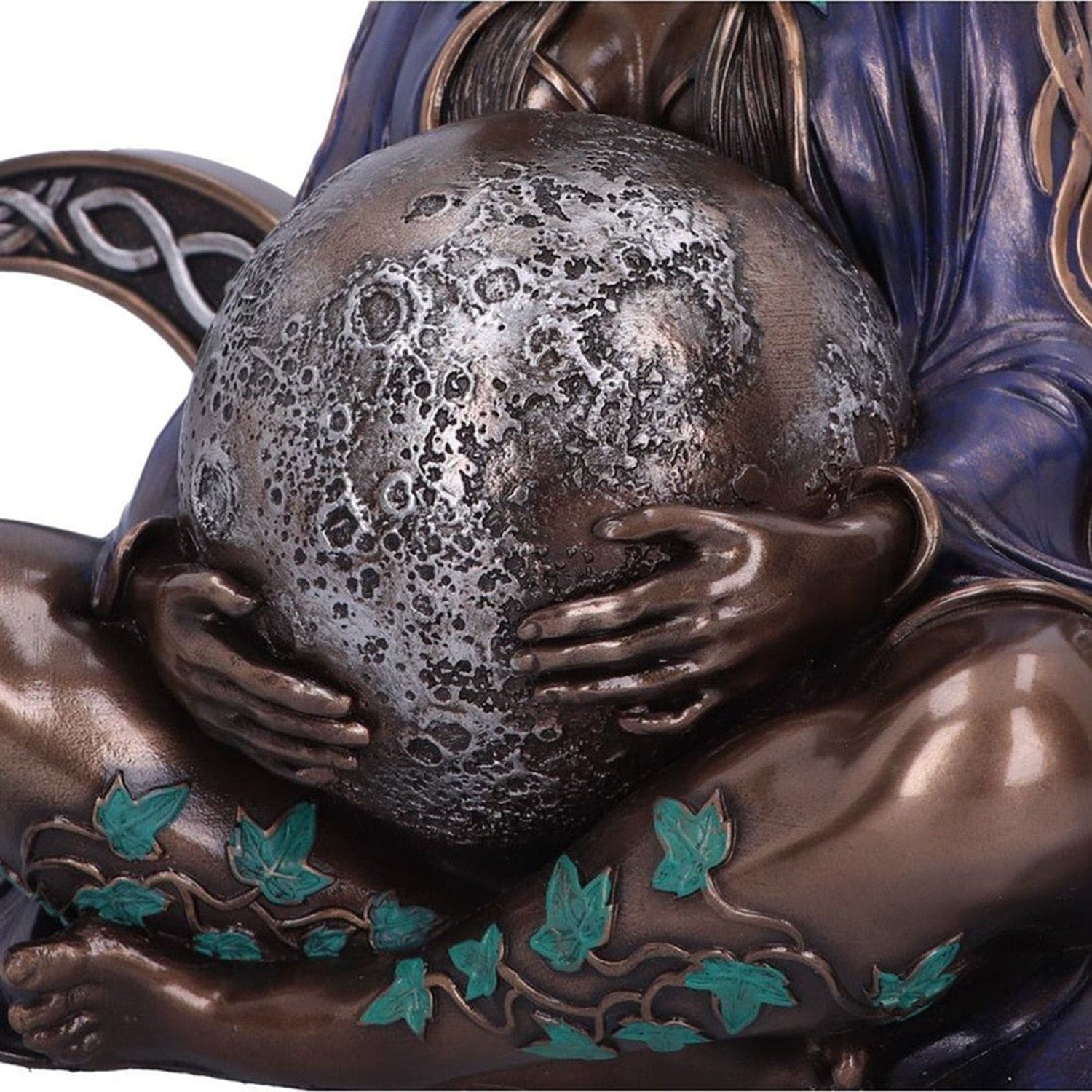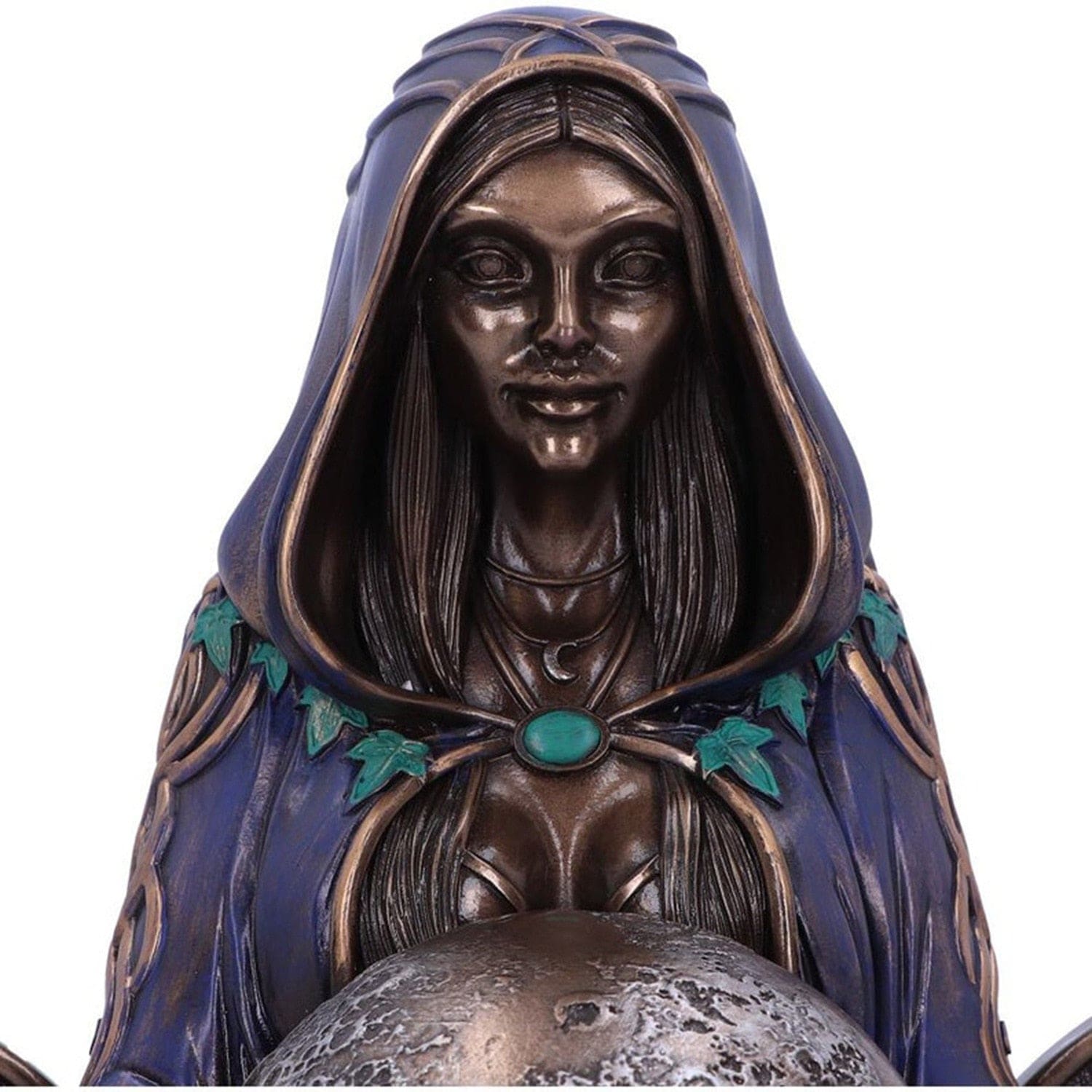 Mother Gaia Ornate Altar Statue
This item is in stock now and ready to ship worldwide.
Scroll down for product details & size specifications.
Gaia is the goddess of the earth and the mother of all life, let her sit on your altar with this stunning statuette.
Gaia is the Greek goddess of the Earth, but she has become much bigger, and Gaia is the name often given to the great goddess in Wicca and witchcraft.
This statuette shows Gaia seated in a meditative position in a purple robe decorated with Celtic knotwork.
She holds the full moon on her lap as though it is her pregnant belly, and two crescent moons sit on her sides.
The figure combines the power of earth and sky - as above so below.
This can be a decorative home piece or a representation of the goddess for your personal spiritual altar.
Display your treasures on this Hamsa wooden shelving unit.