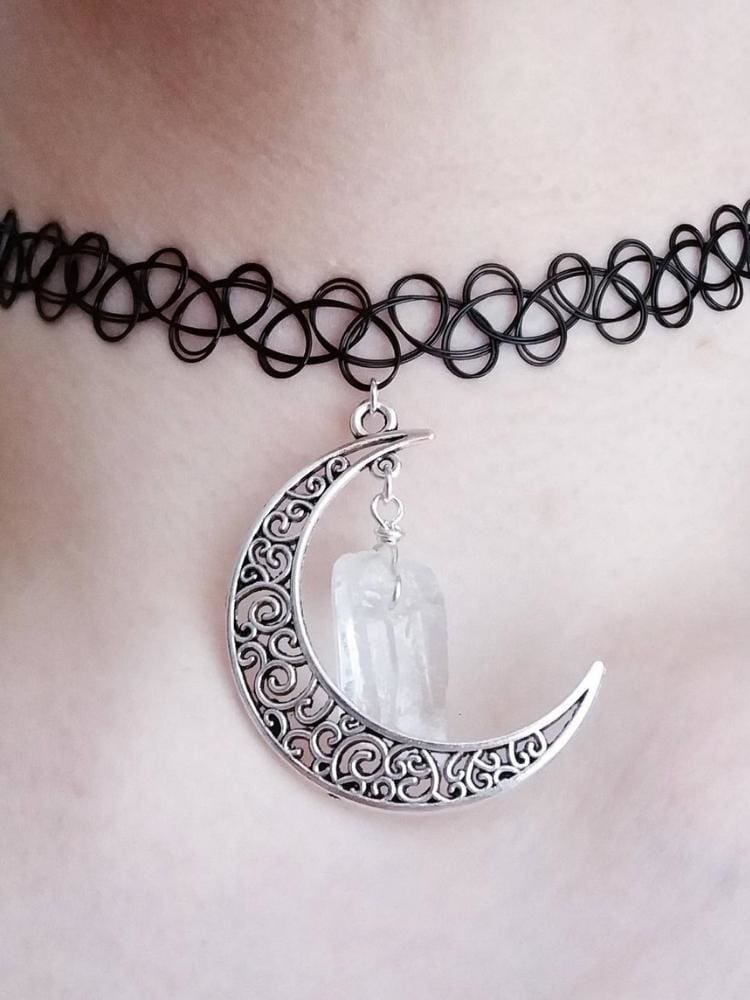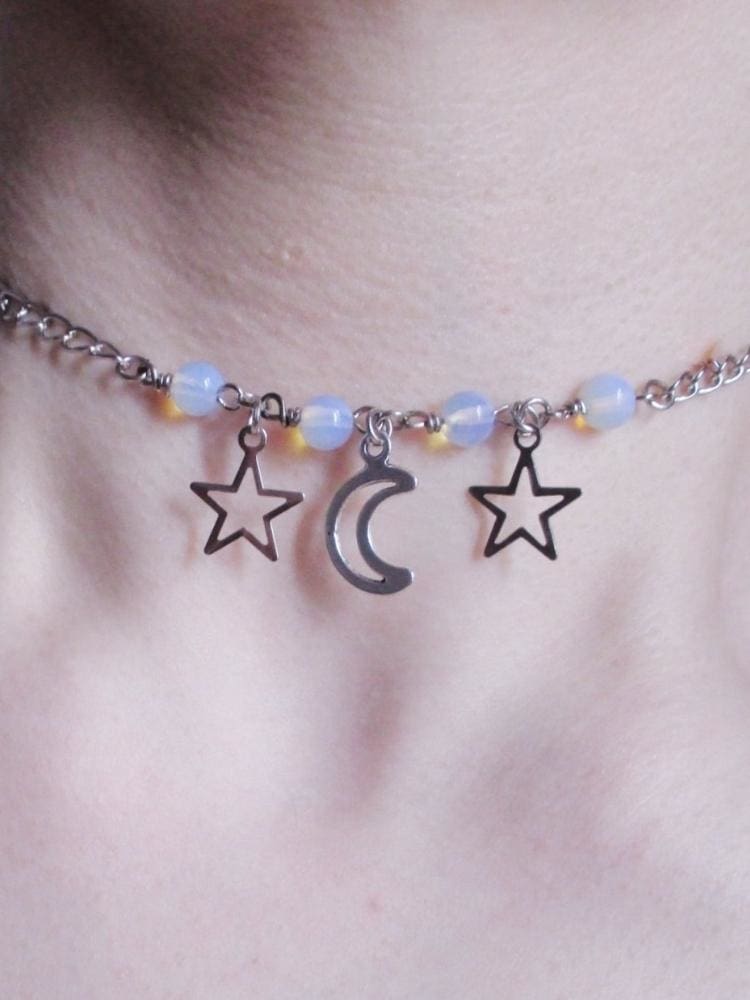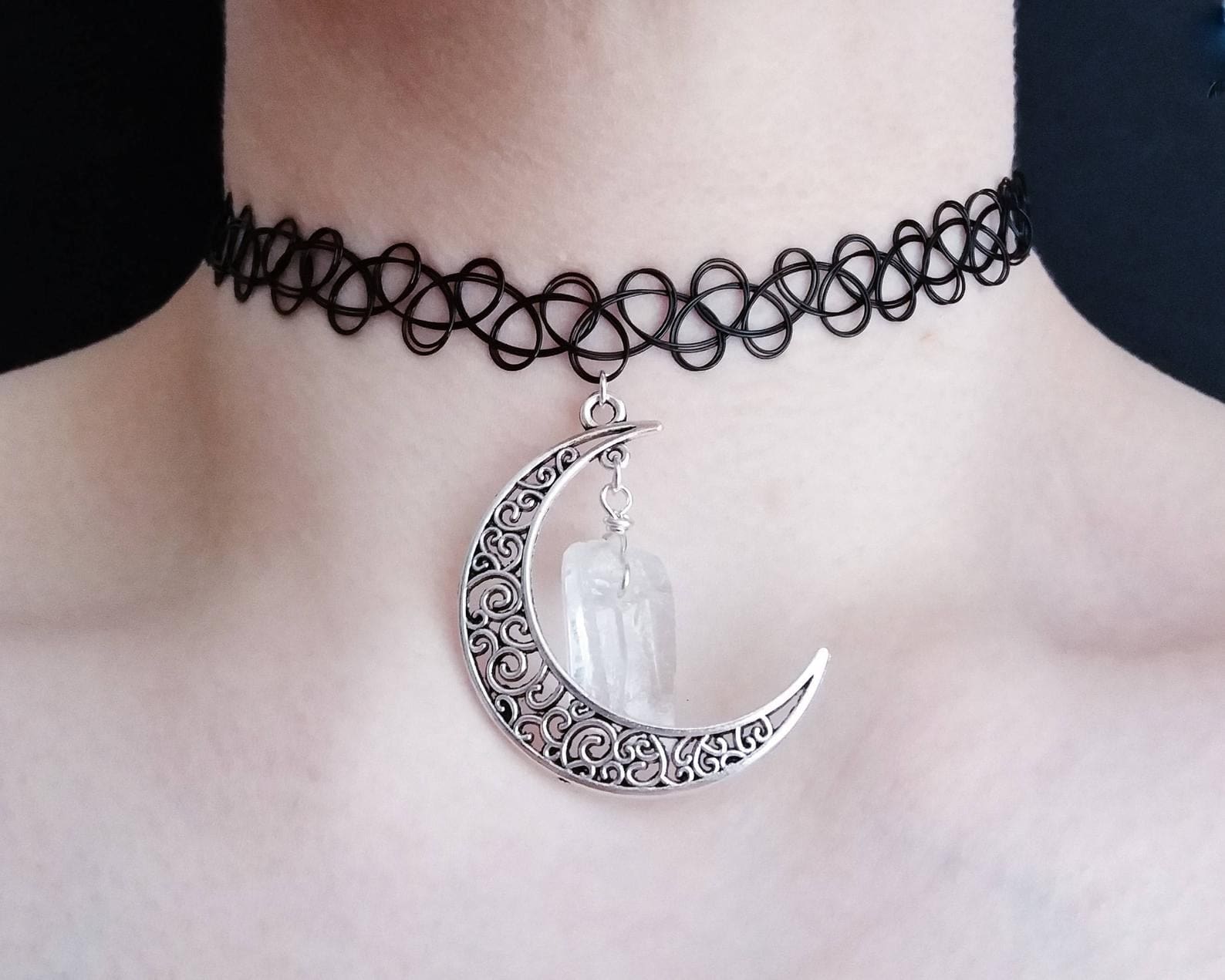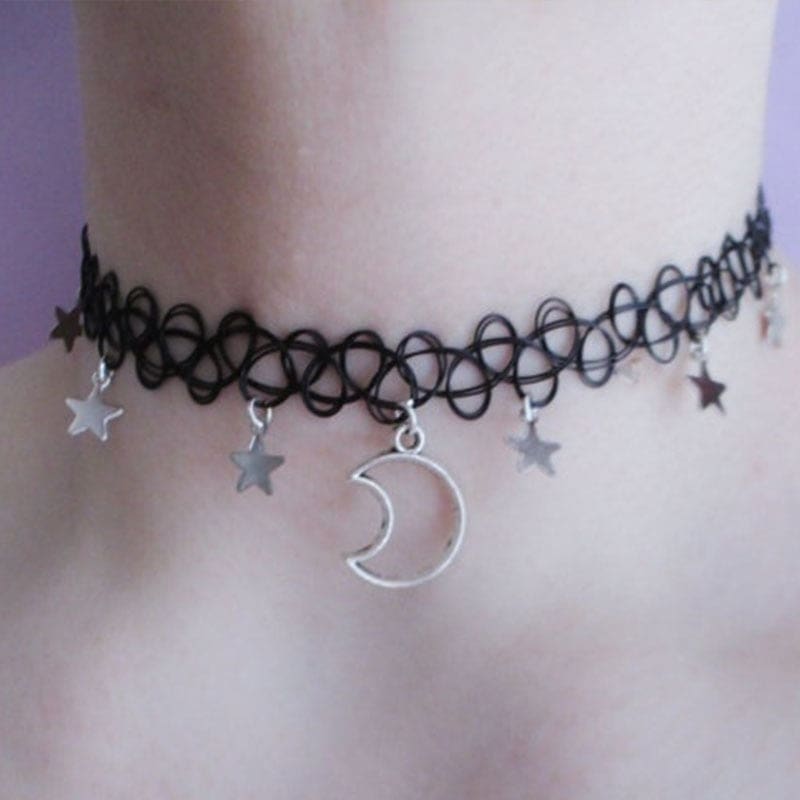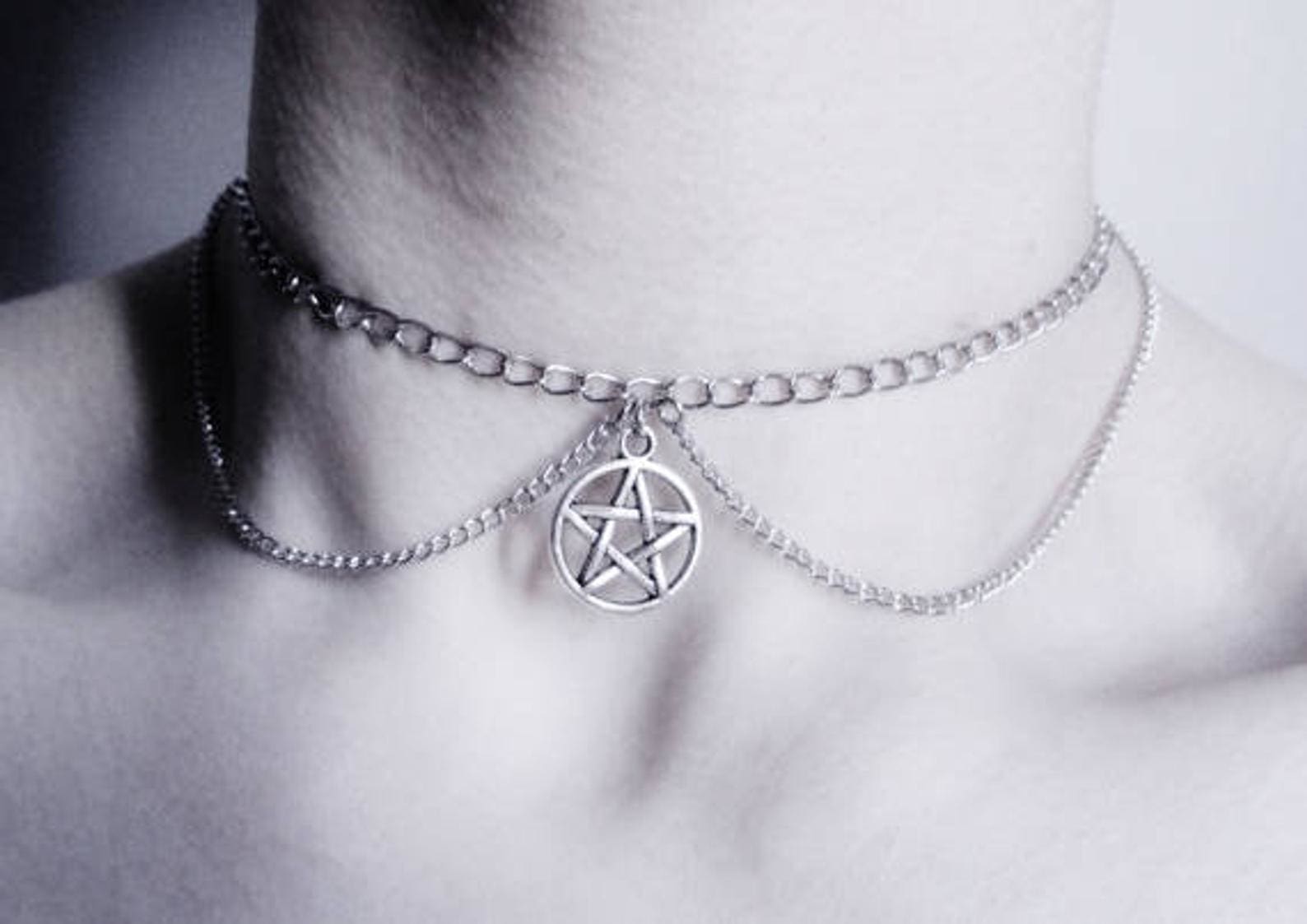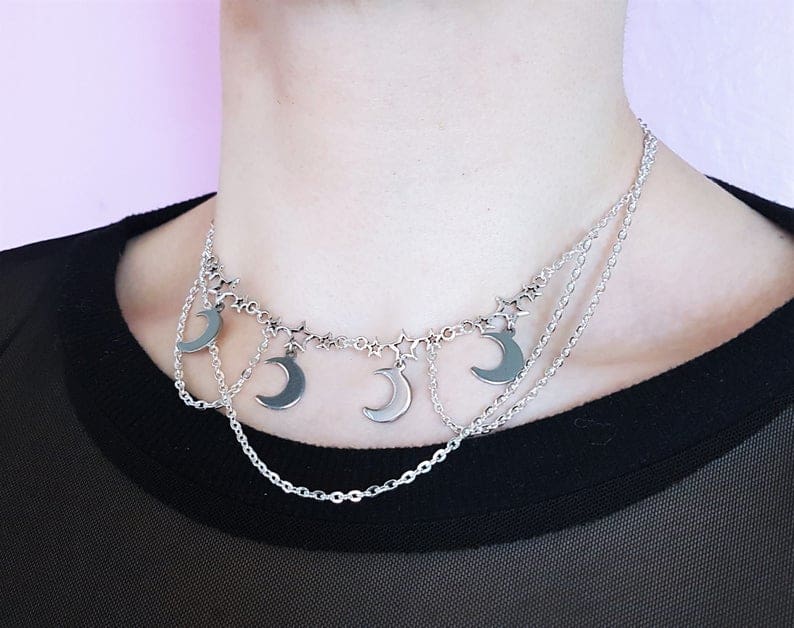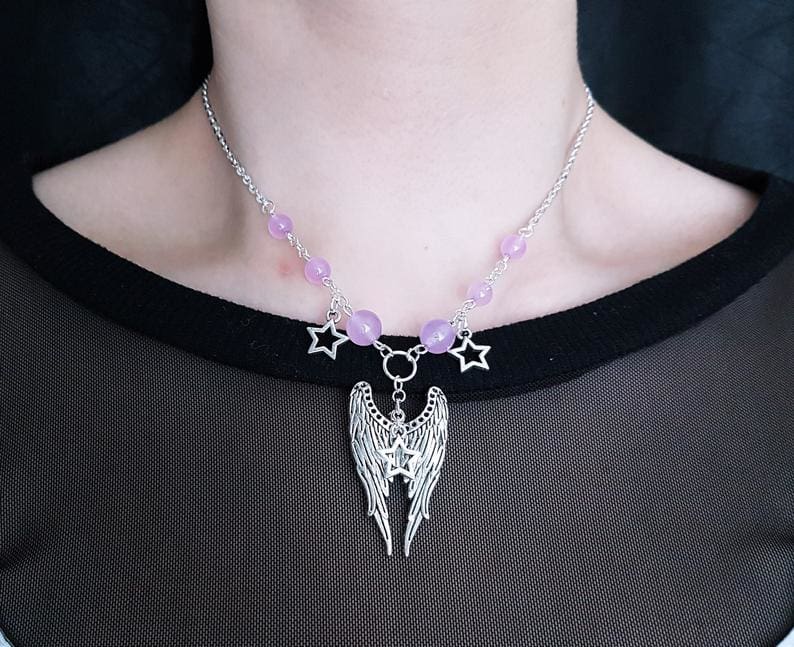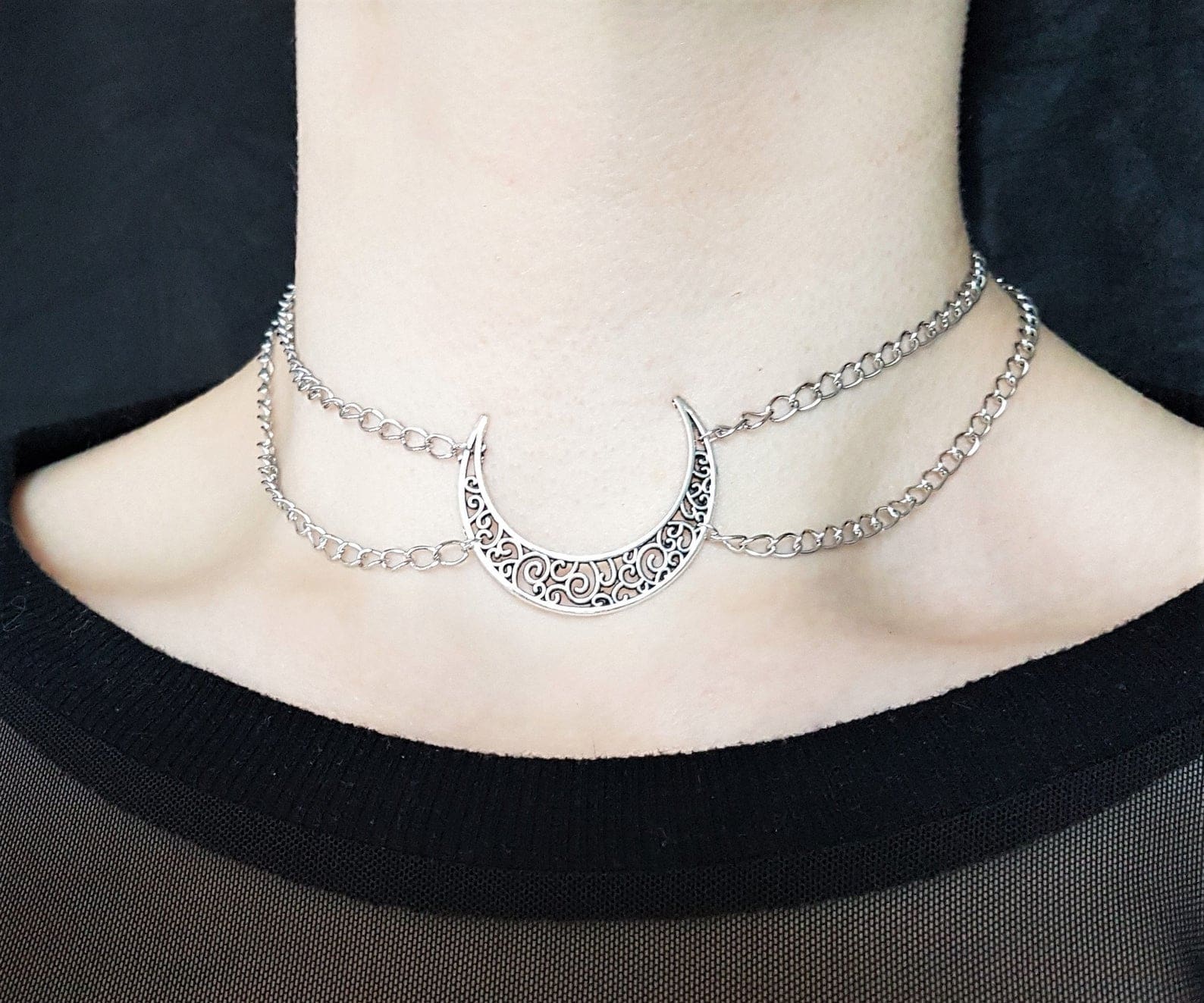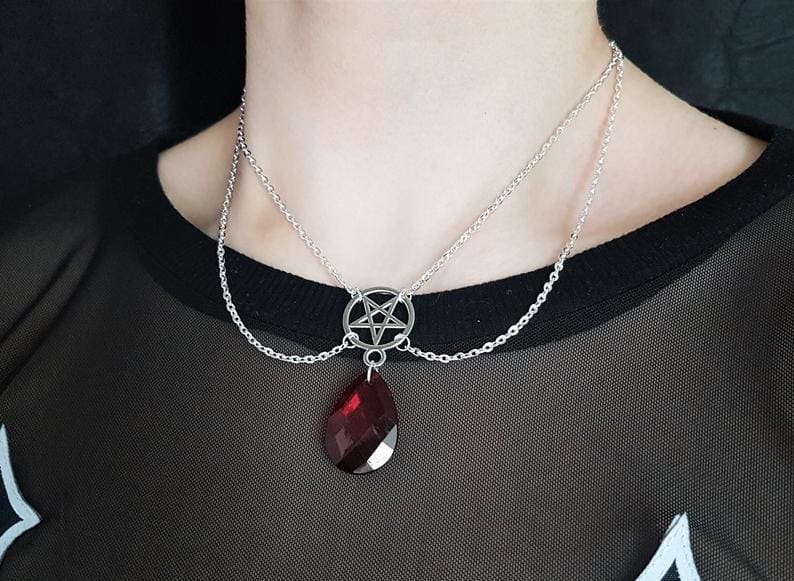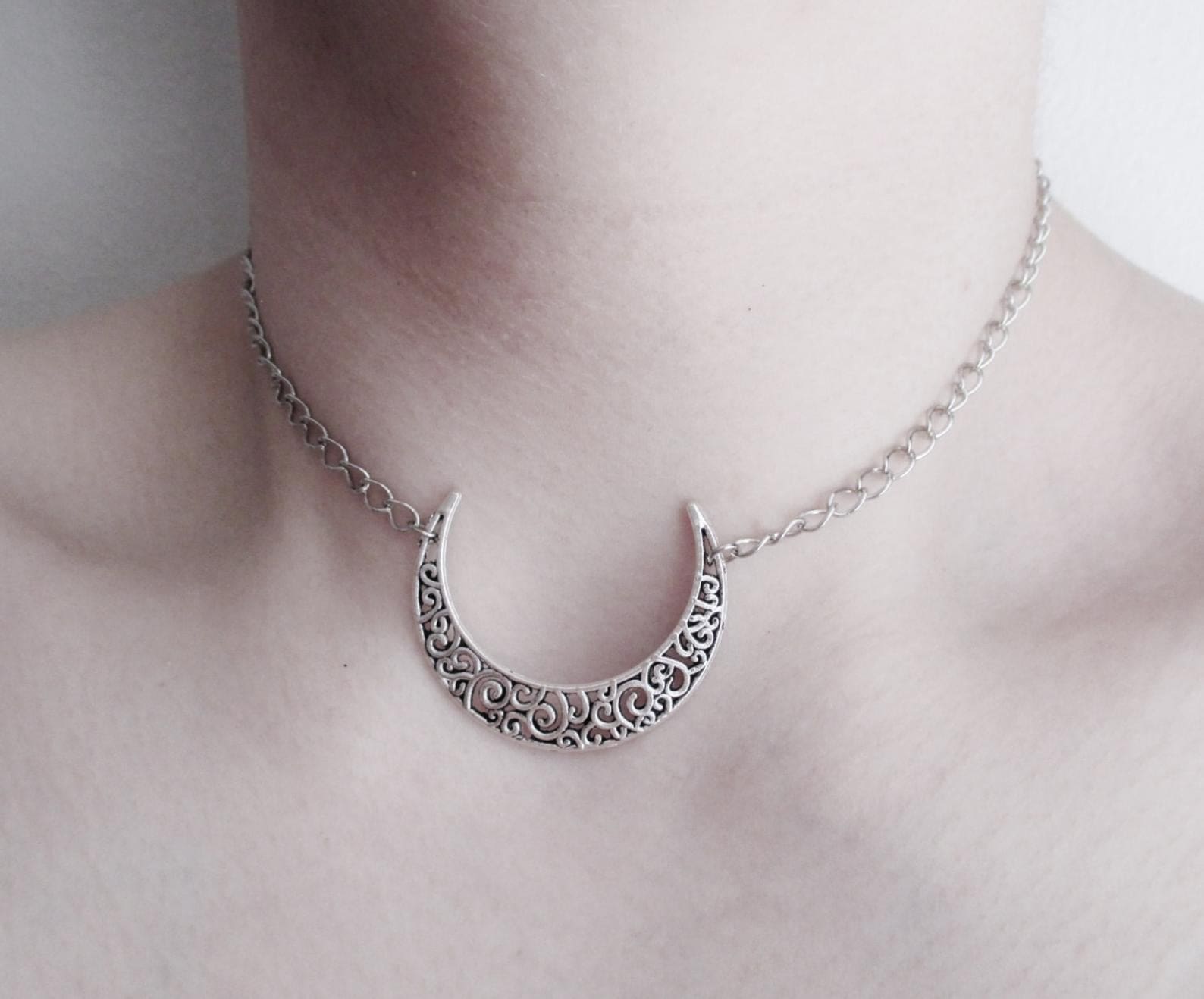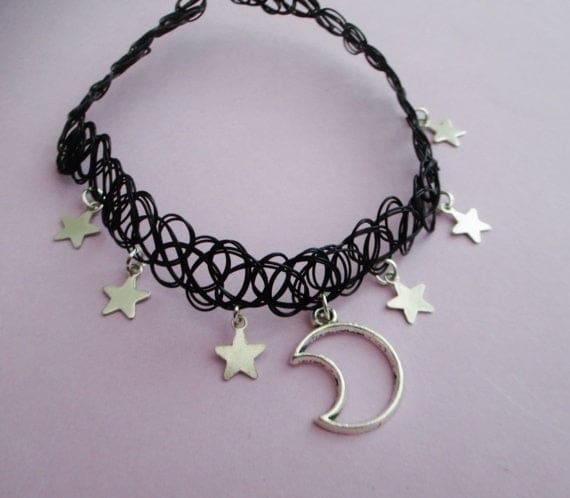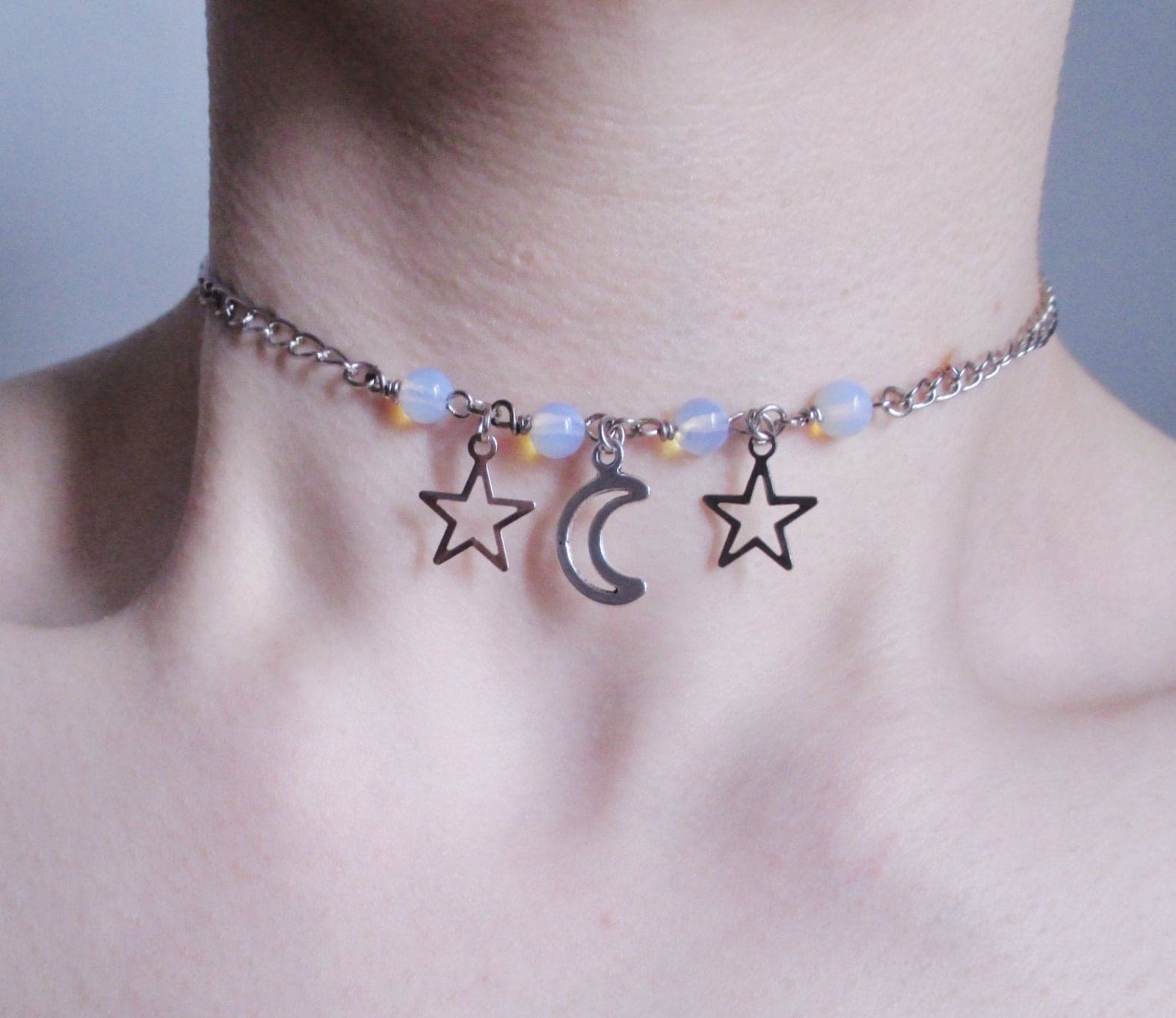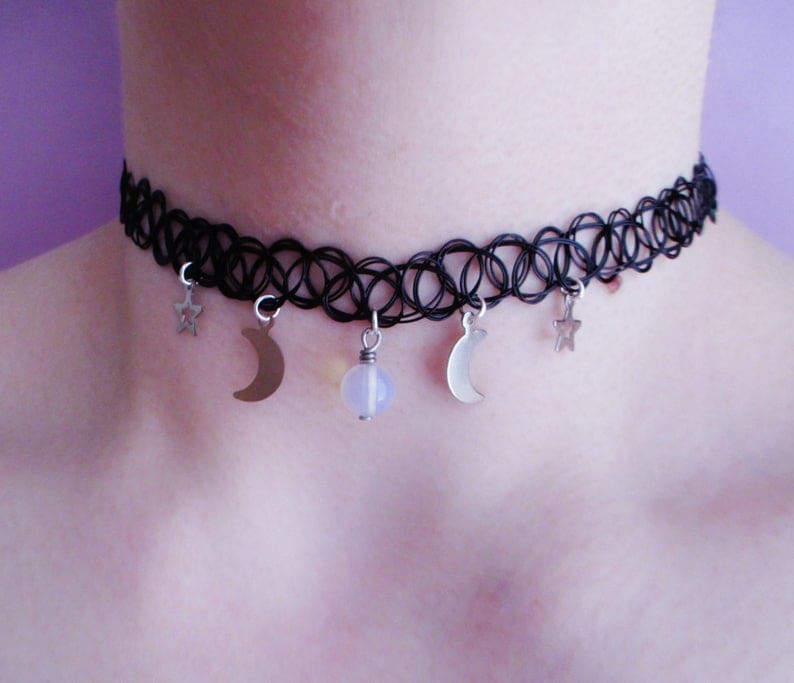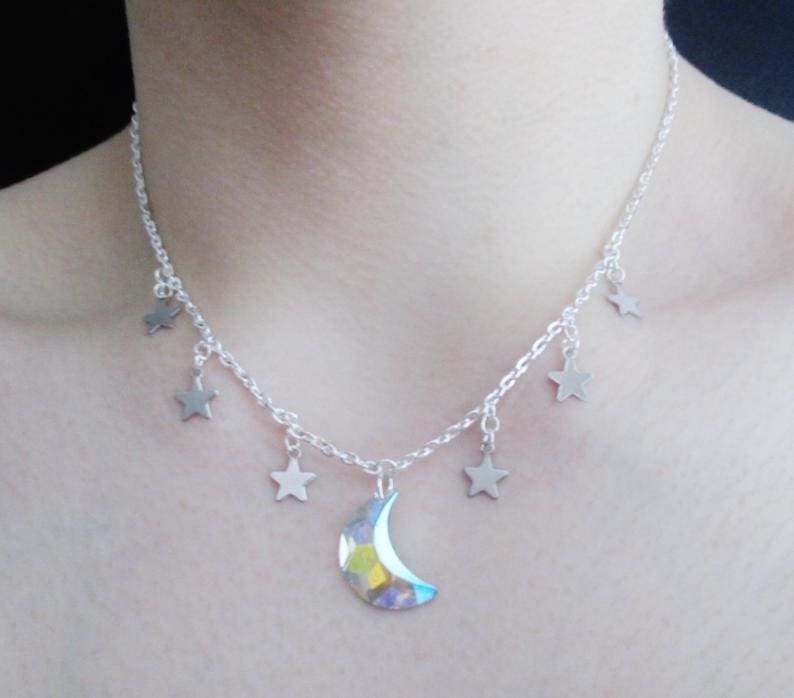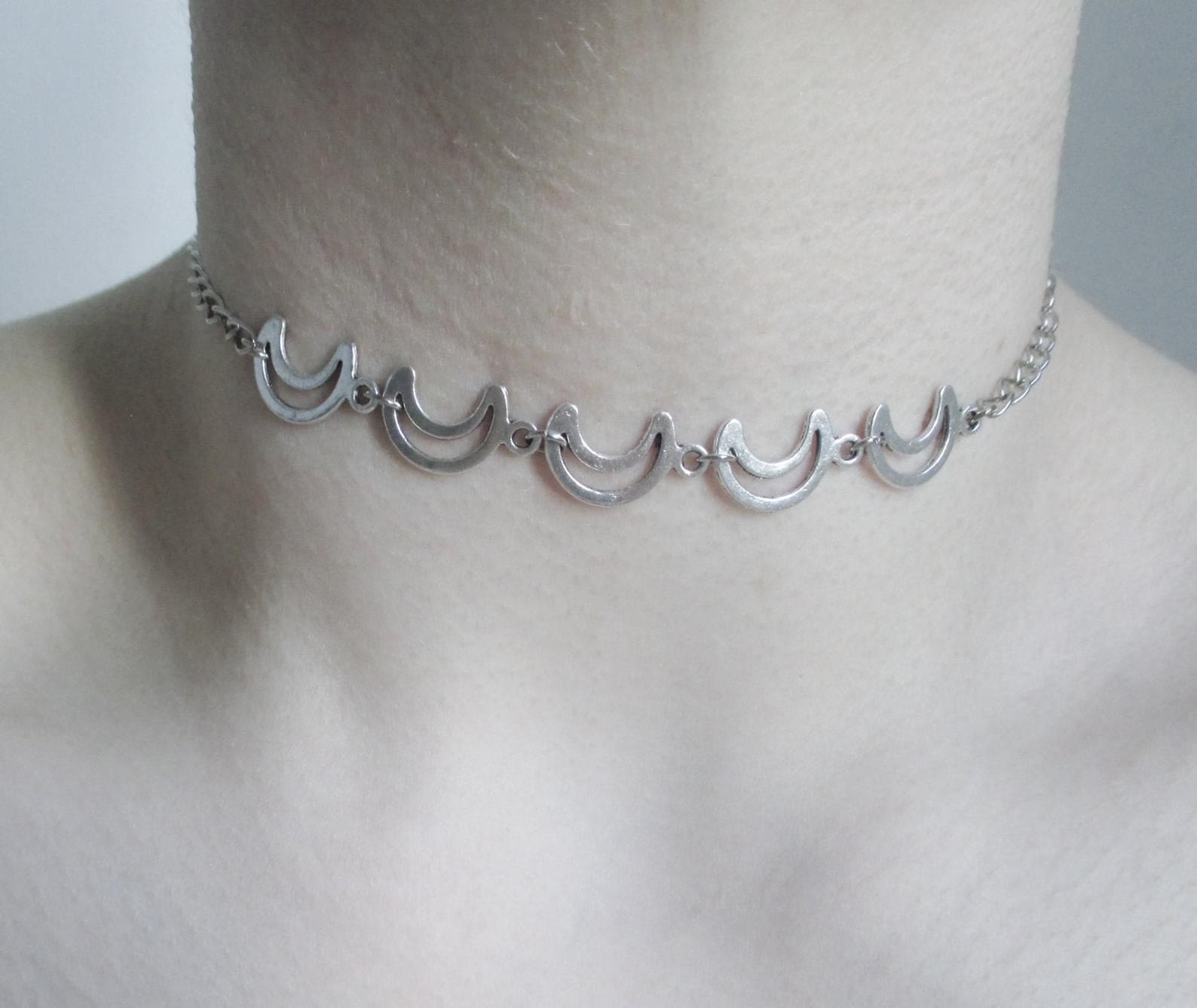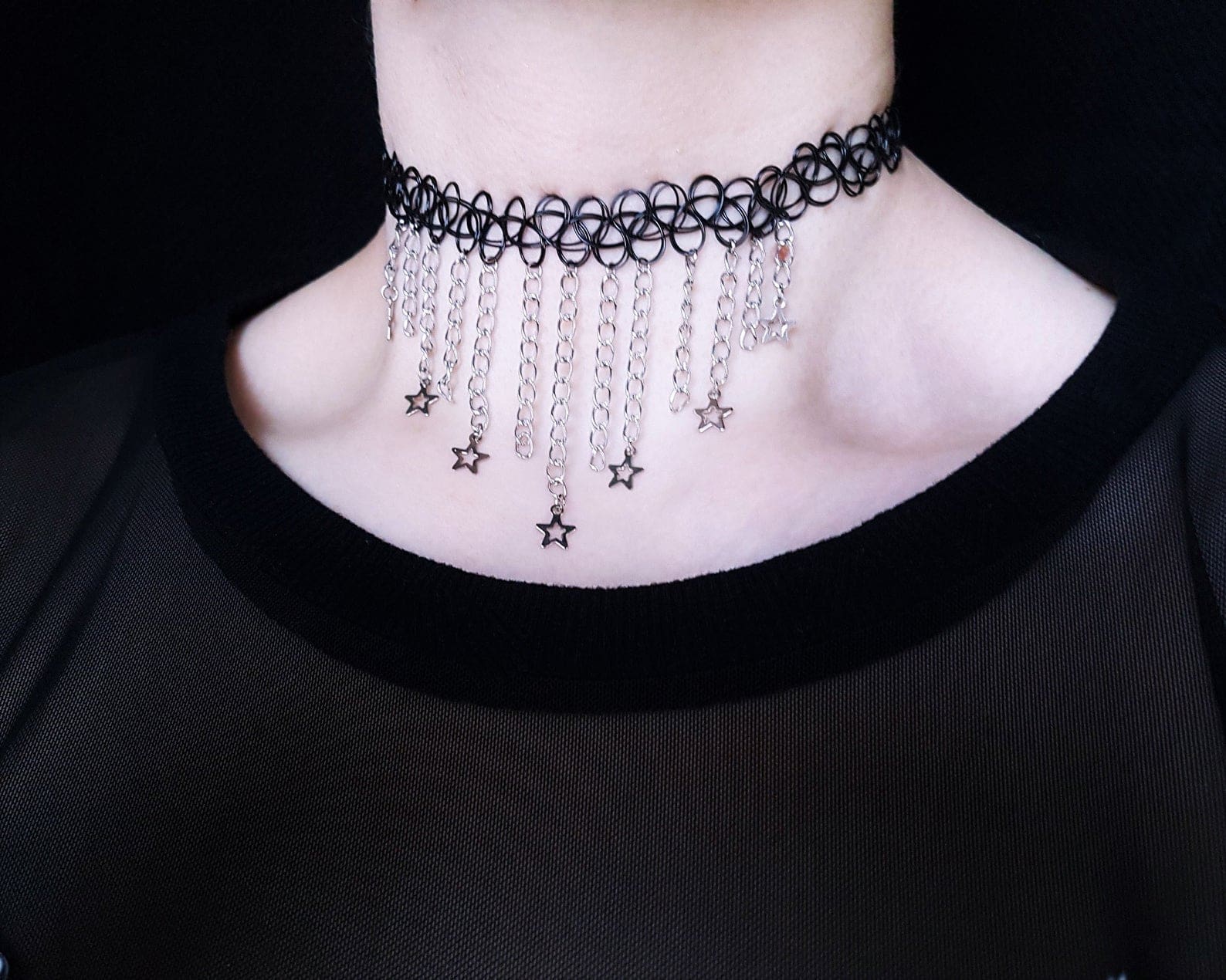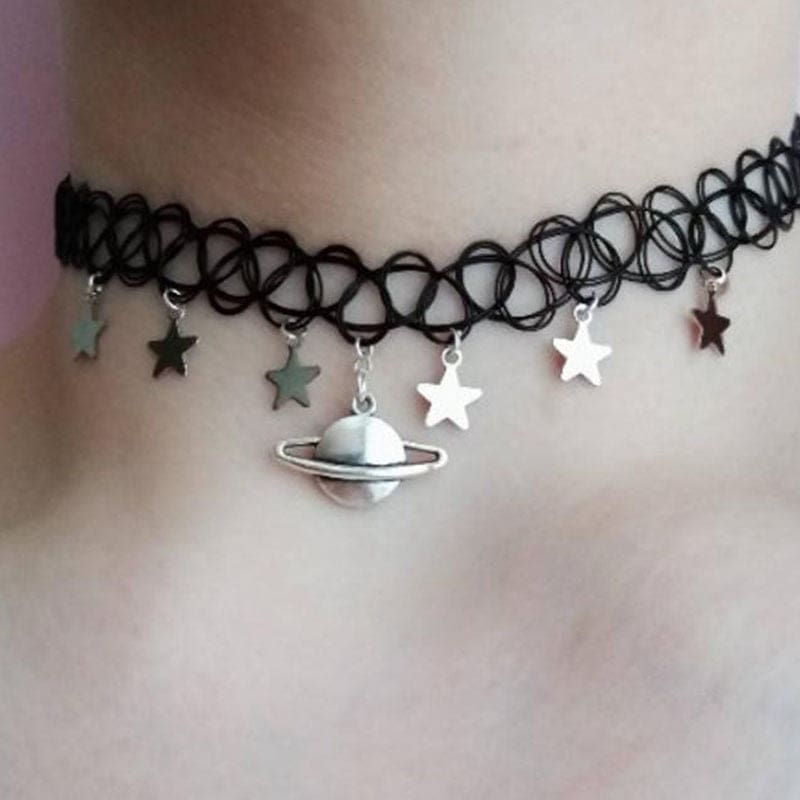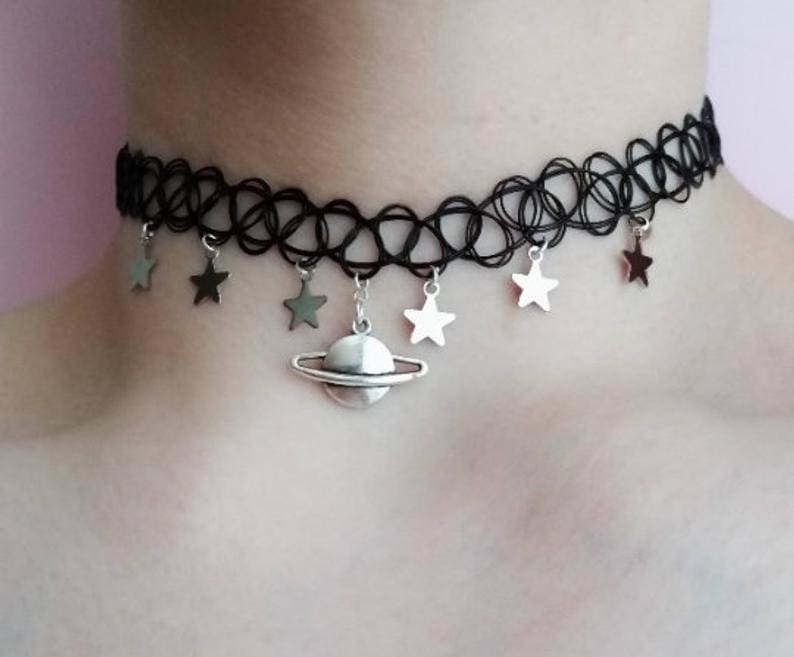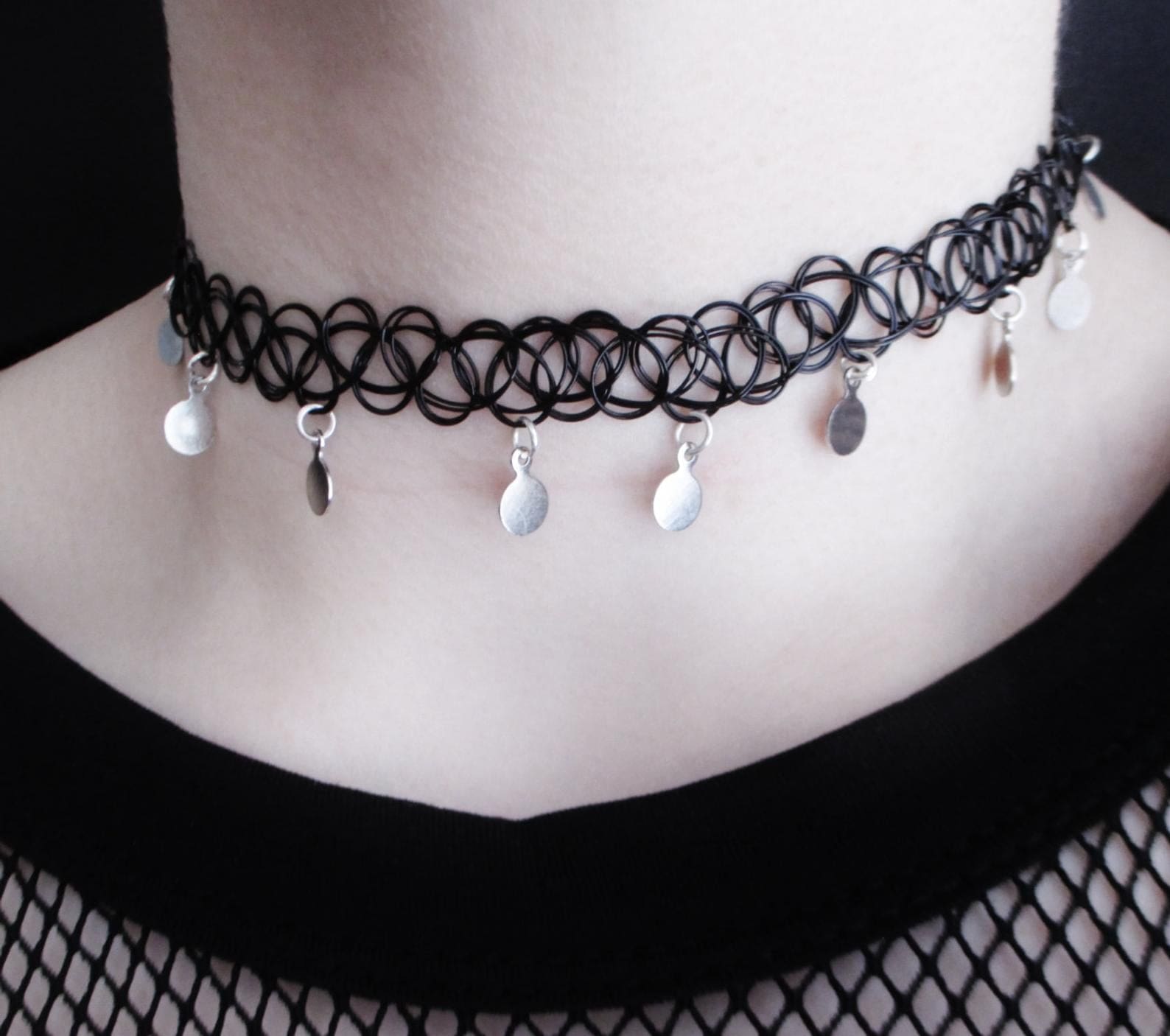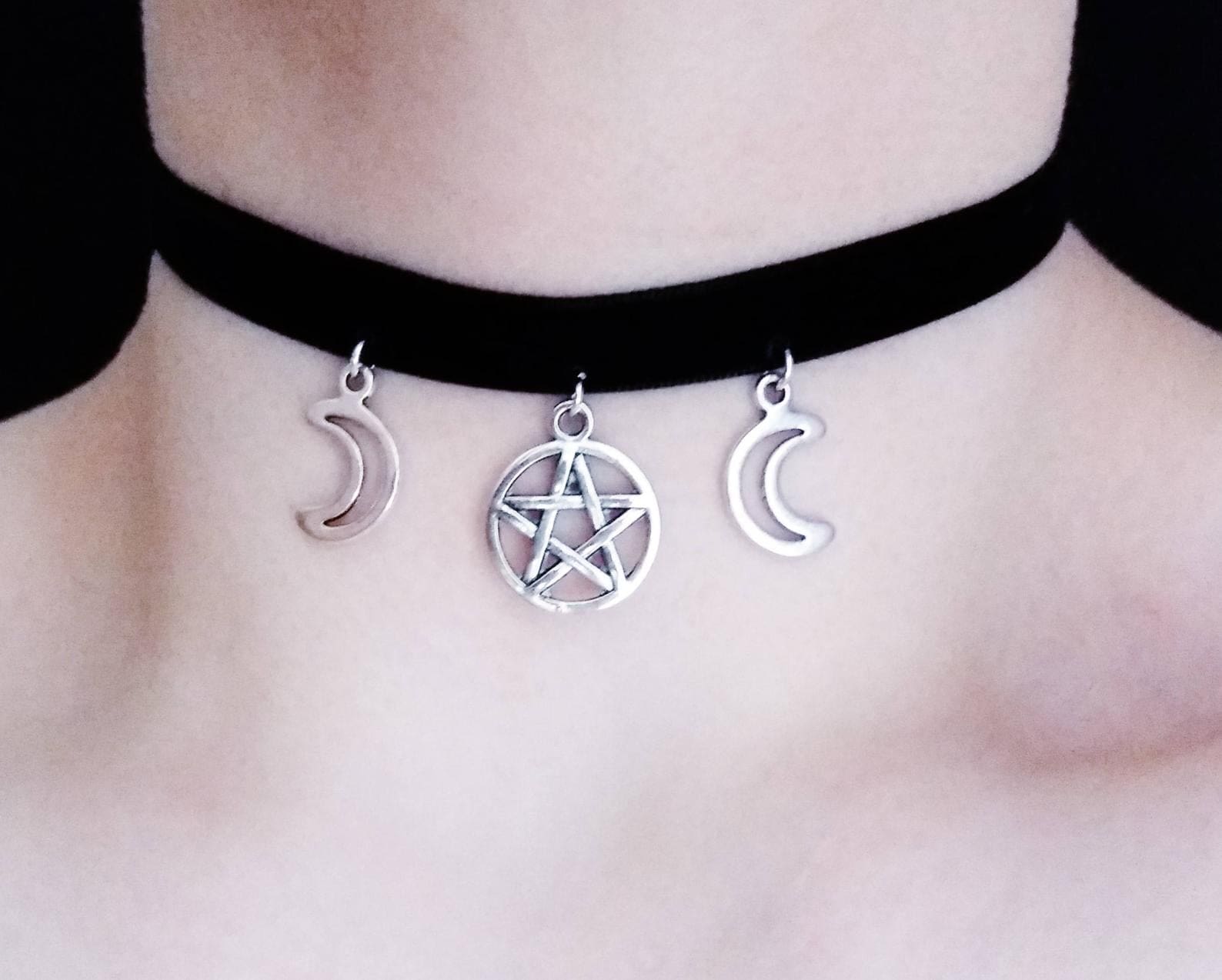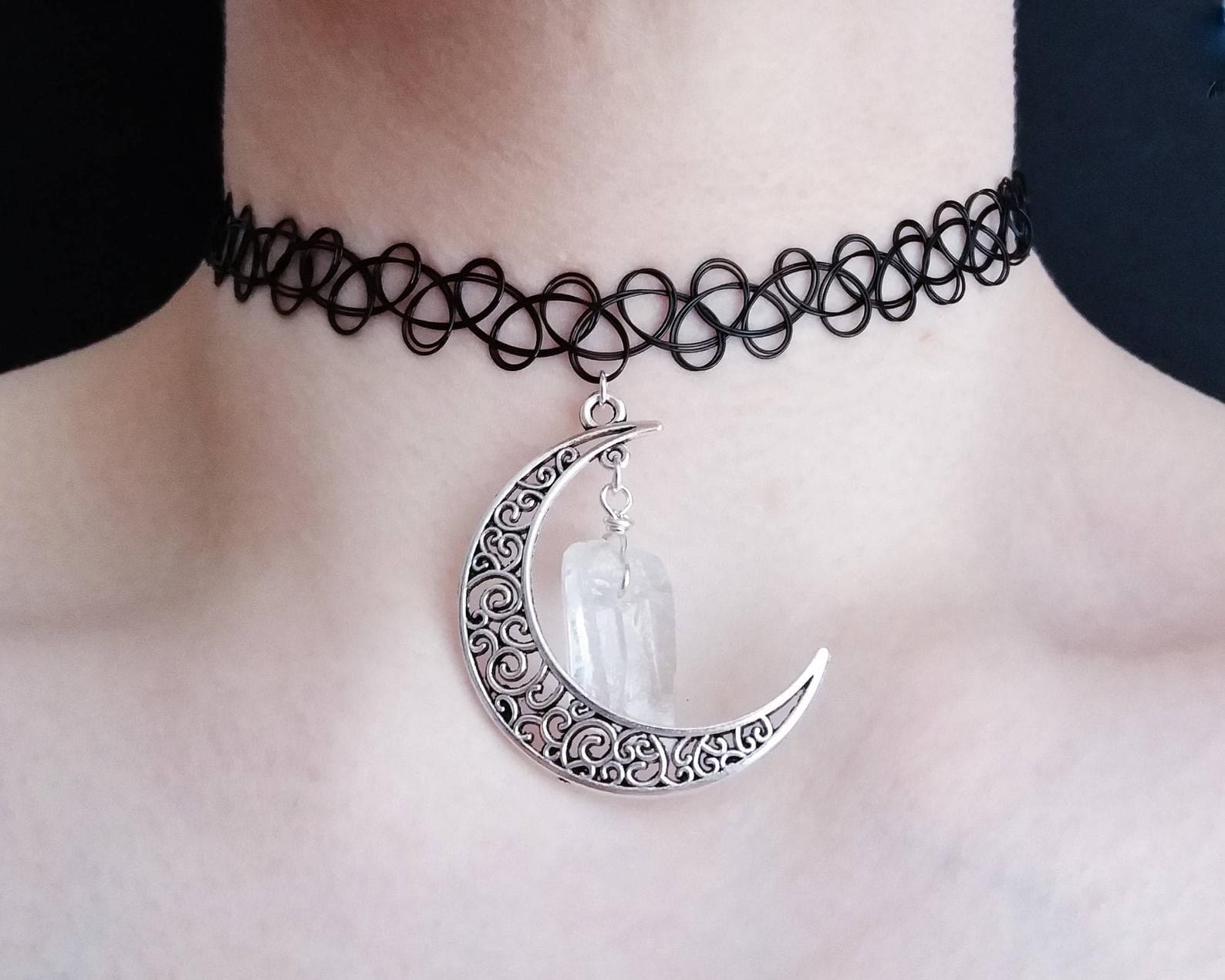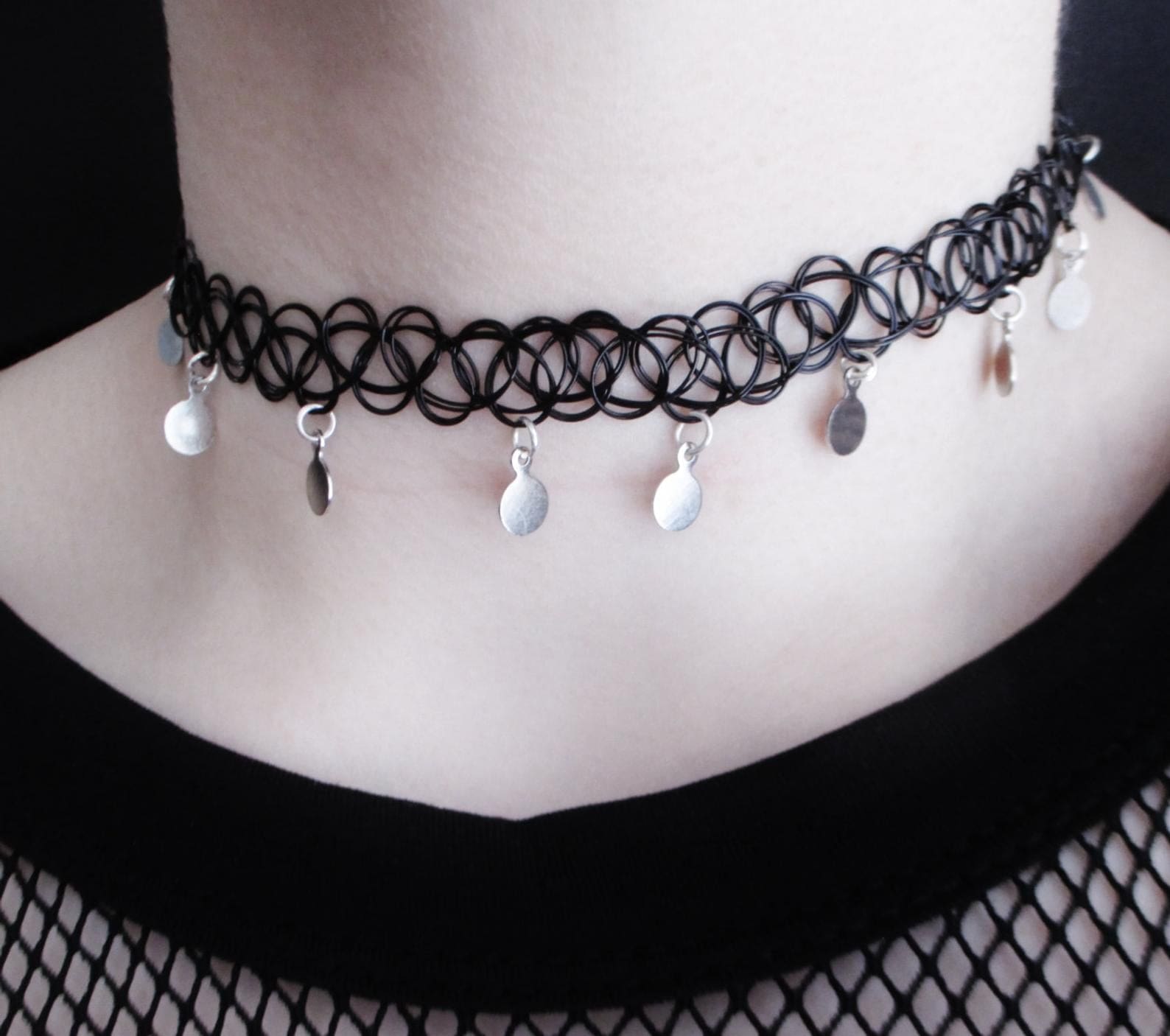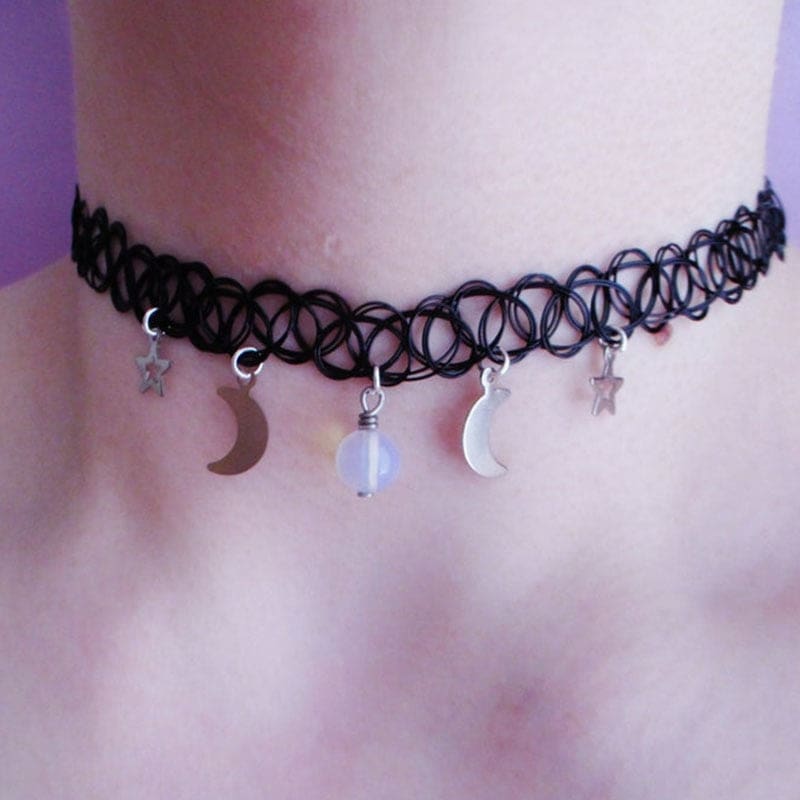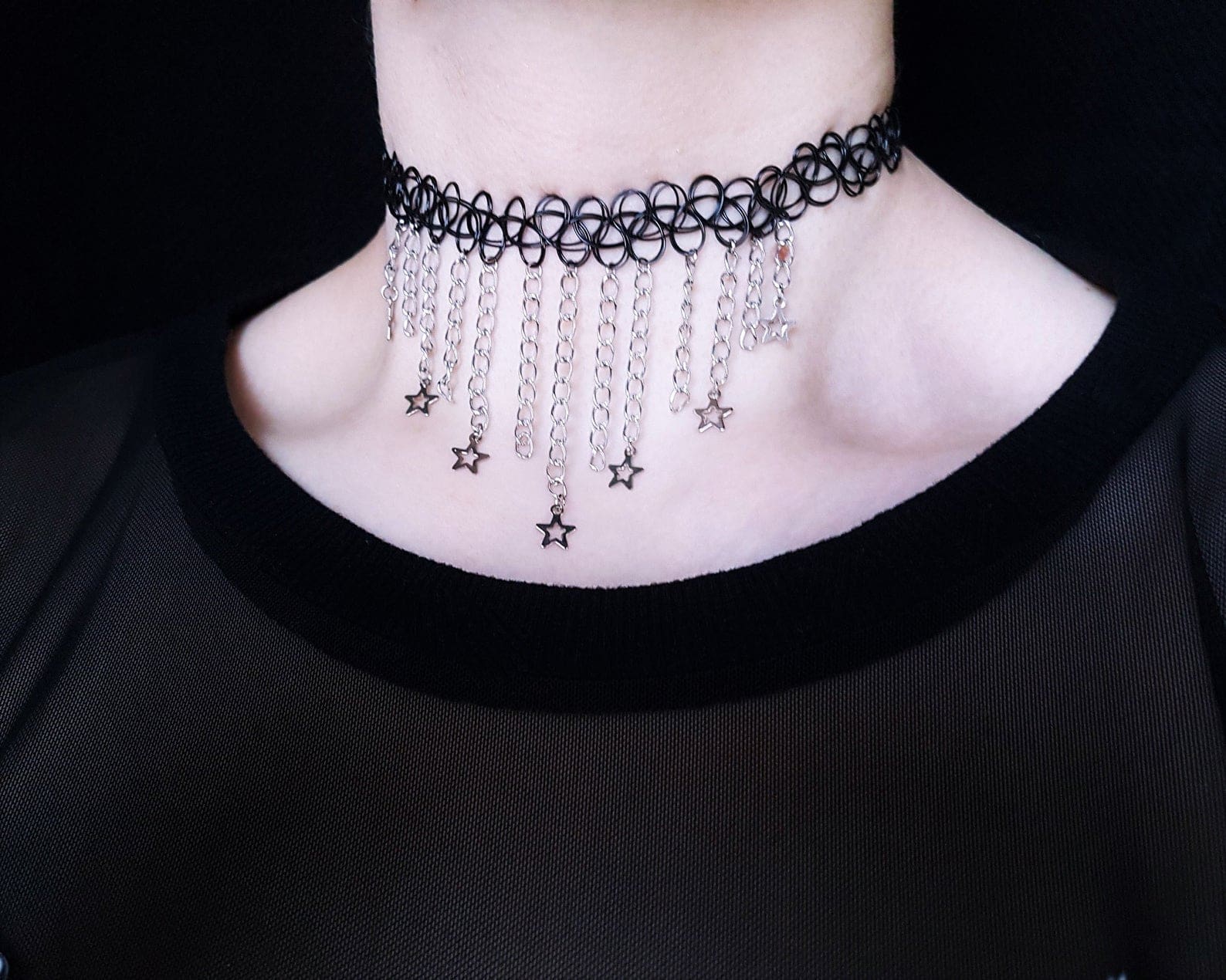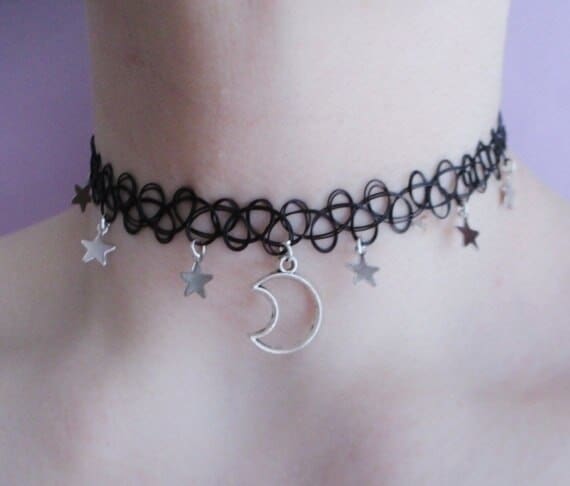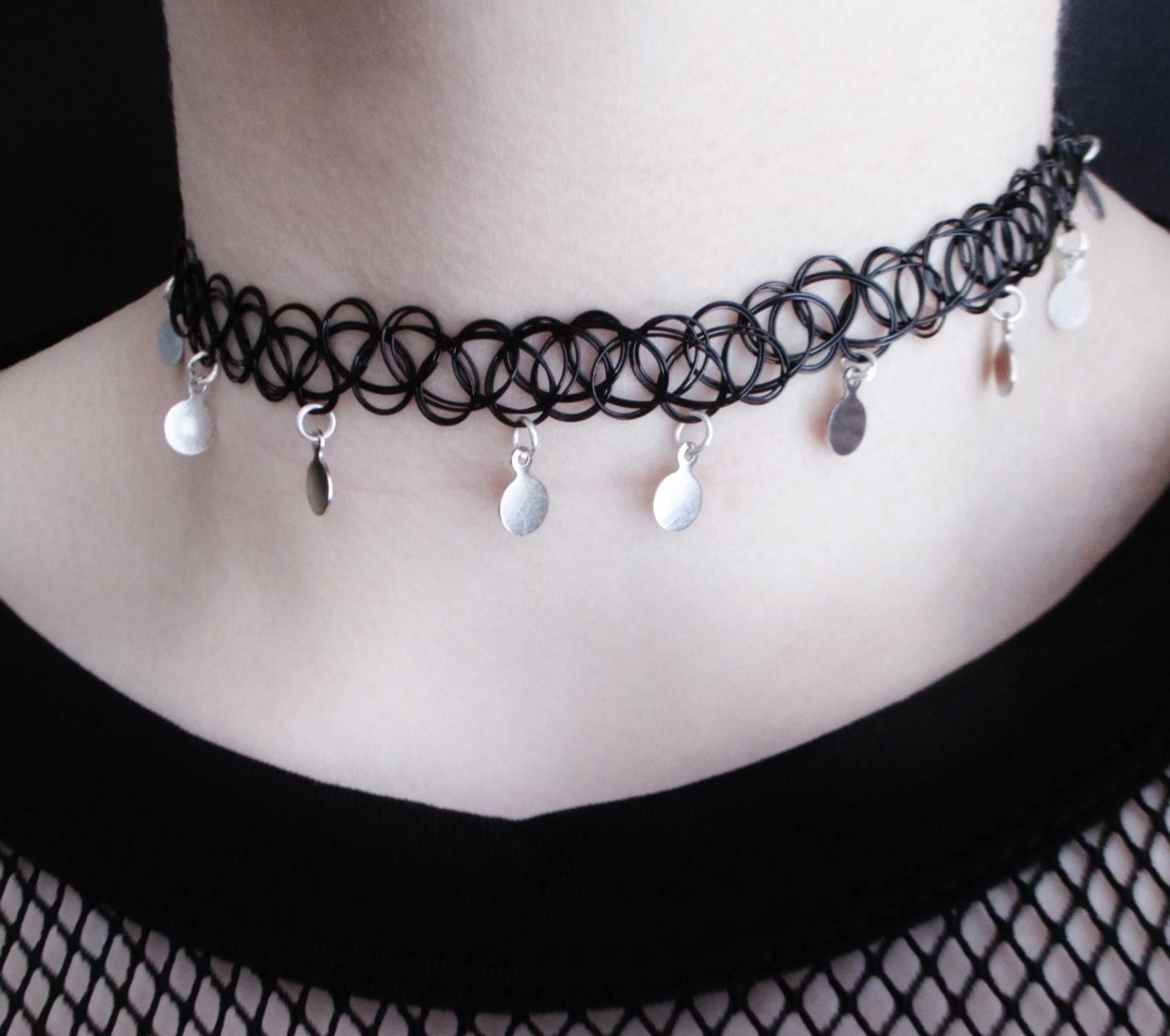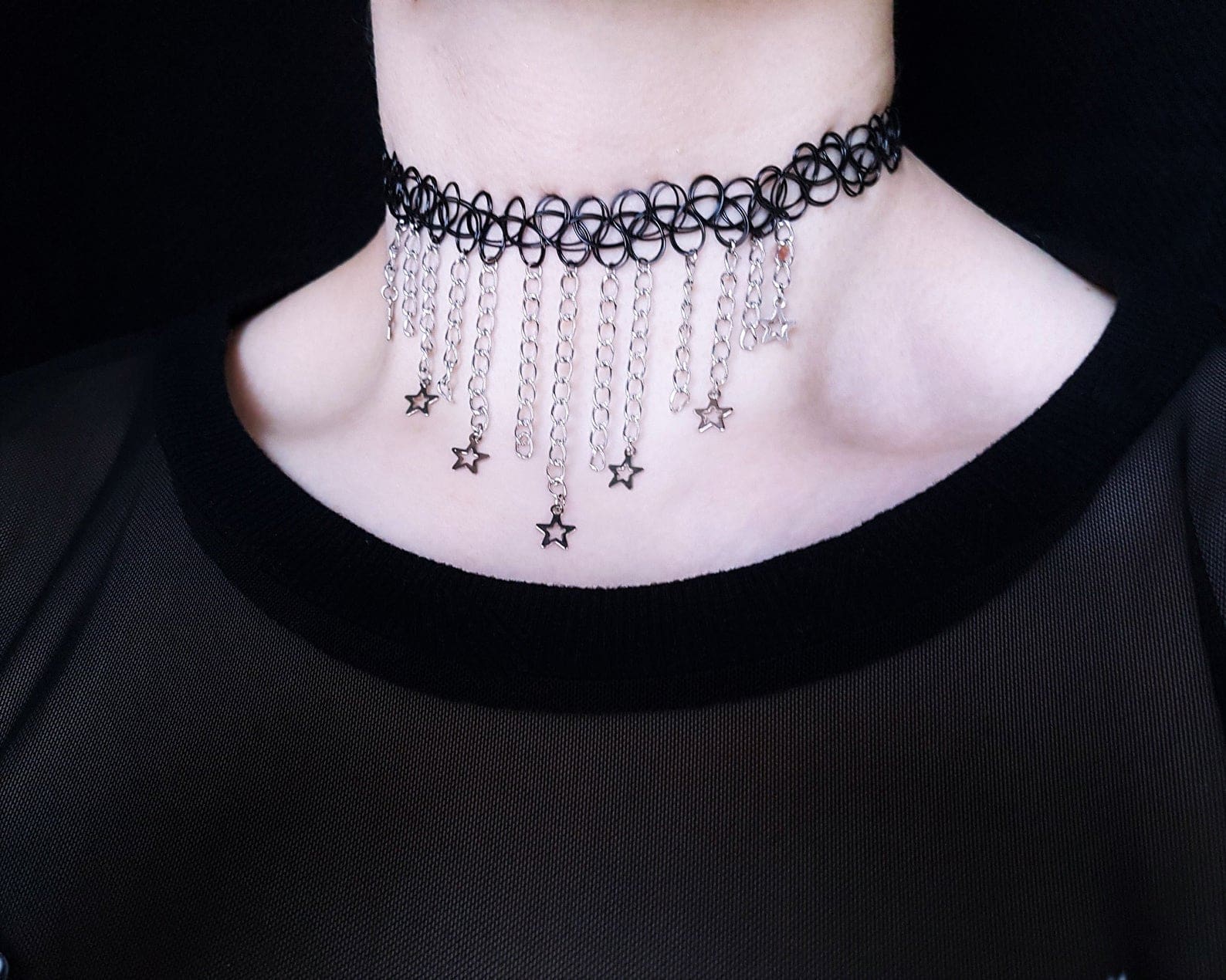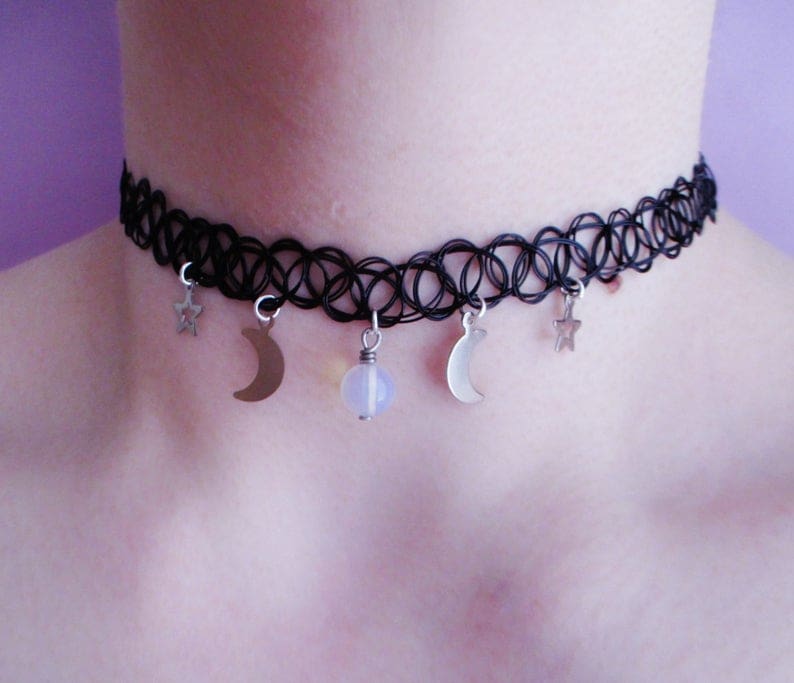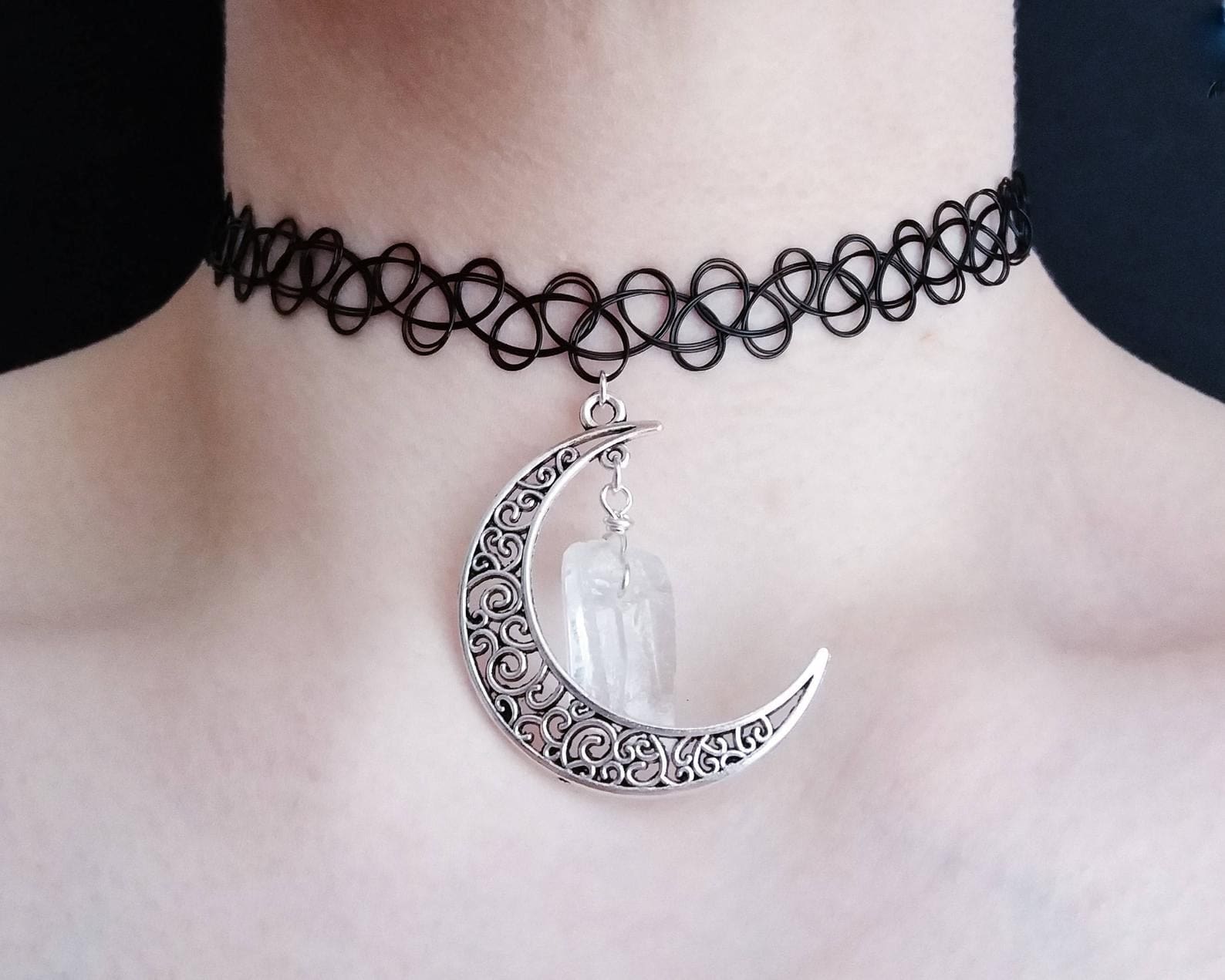 Mystic Moon Grunge Chokers
This item is in stock now and ready to ship worldwide.
Scroll down for product details & size specifications.
Chokers are a distinctively gothic look that brings to mind witches and vampires. Complete your look with these darkly stylish chokers.
Choose from silver or black colored chokers with the moon, pentagram, or winged themes.
The phases of the moon are essential to witchcraft and paganism, which are governed by the celestial cycles of the sun and moon.
Pentagrams have long been the symbol of witchcraft, representing the five elements: earth, air, fire, water, and spirit.
Choose the large crescent moon and crystal choker for an elegant statement, or something dainty that draws the eye to details.
Complete the look with this Namaste ring set.