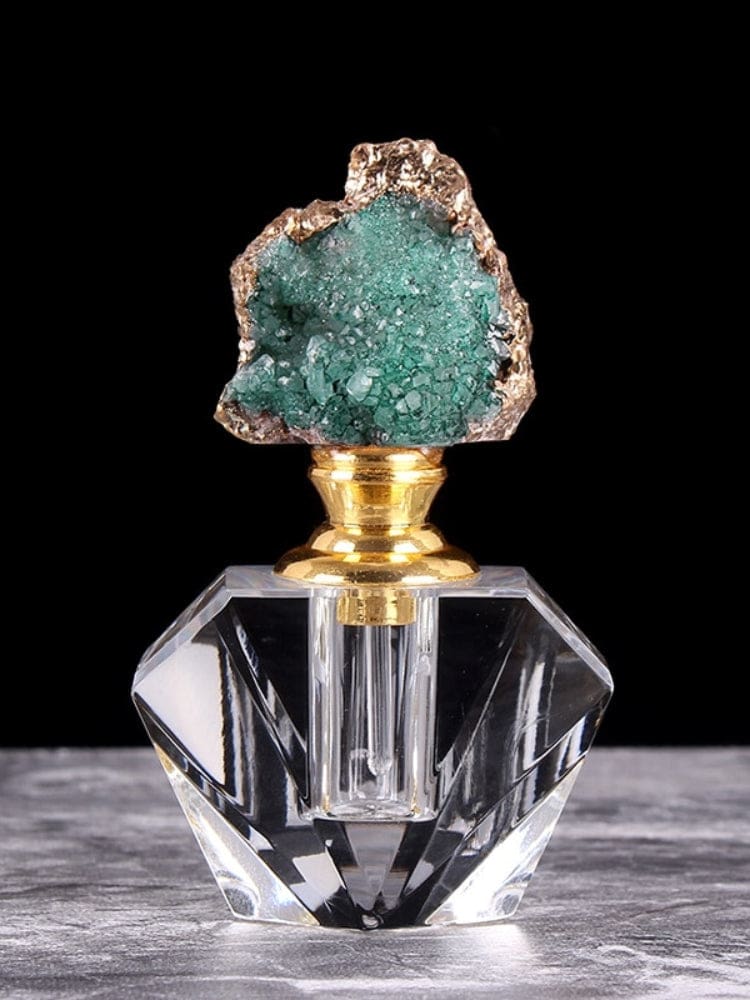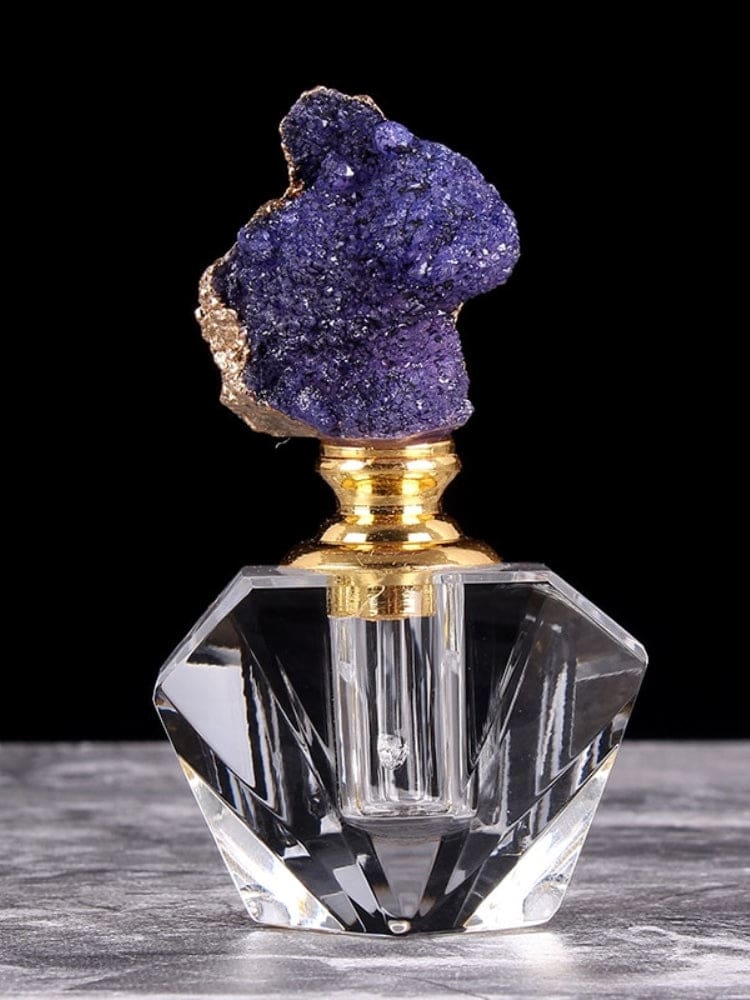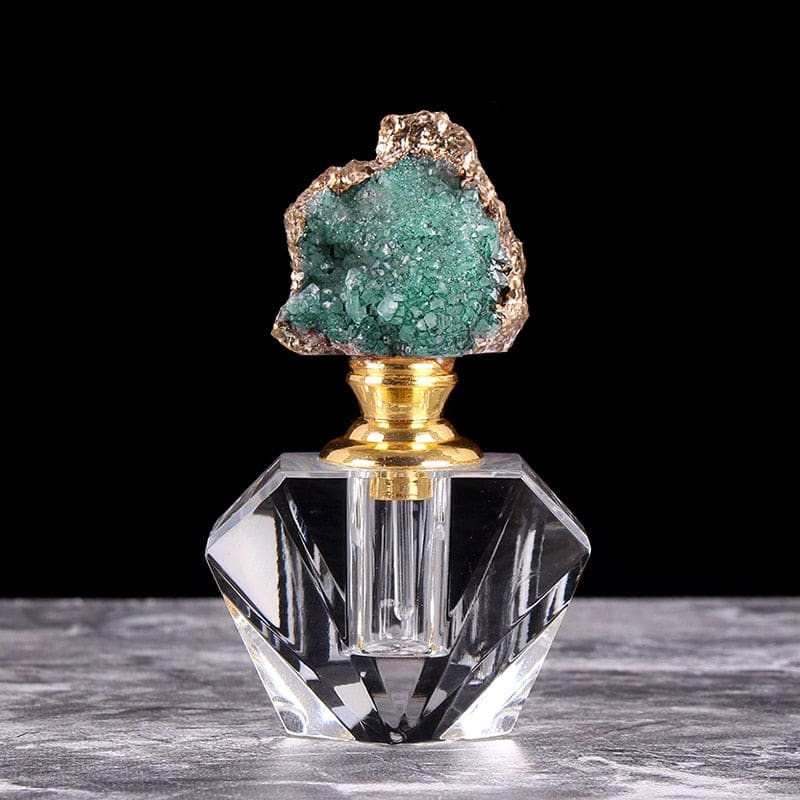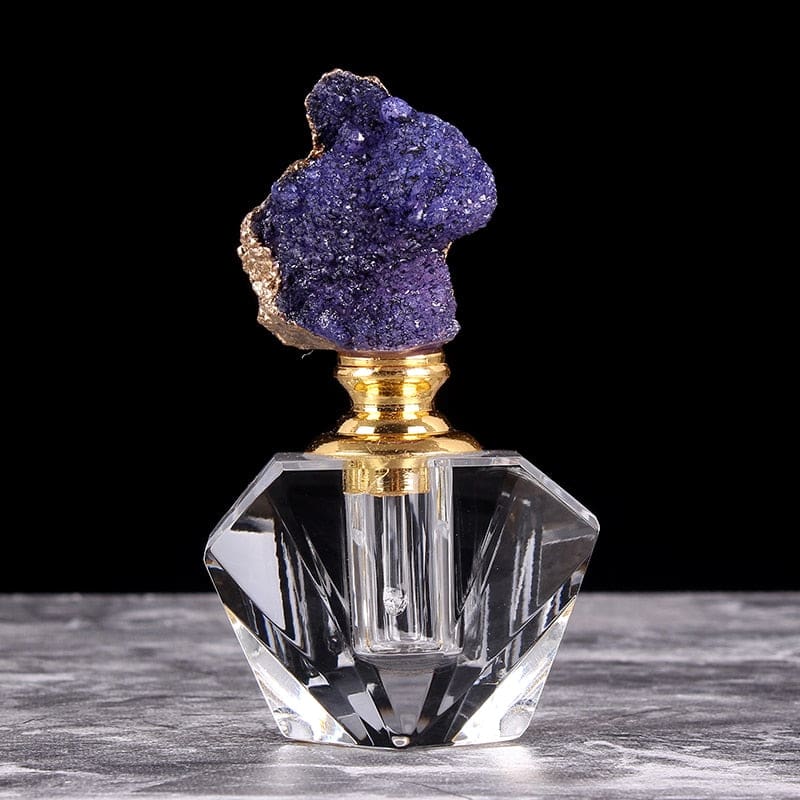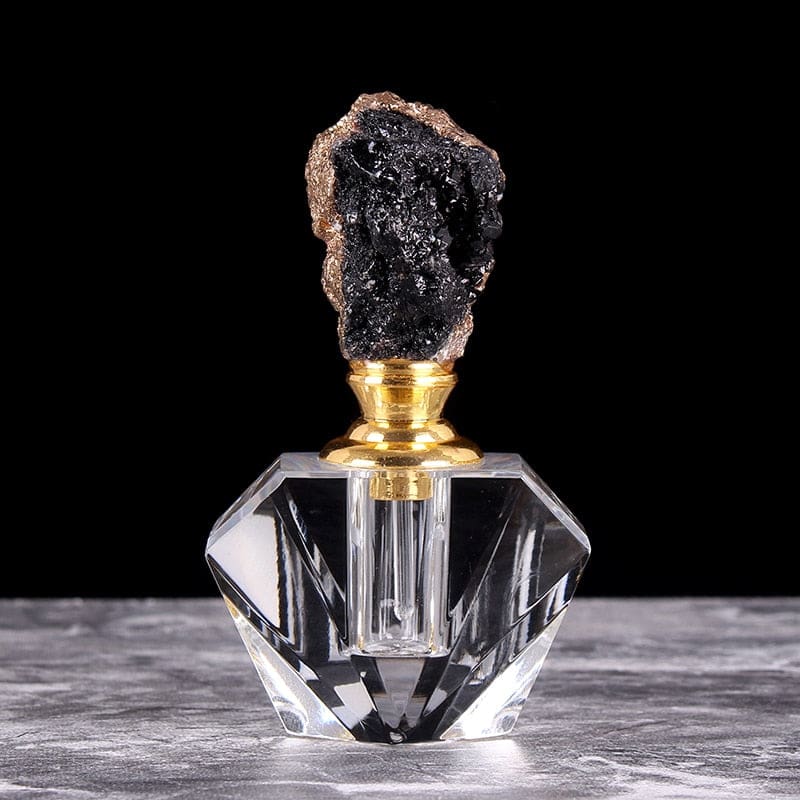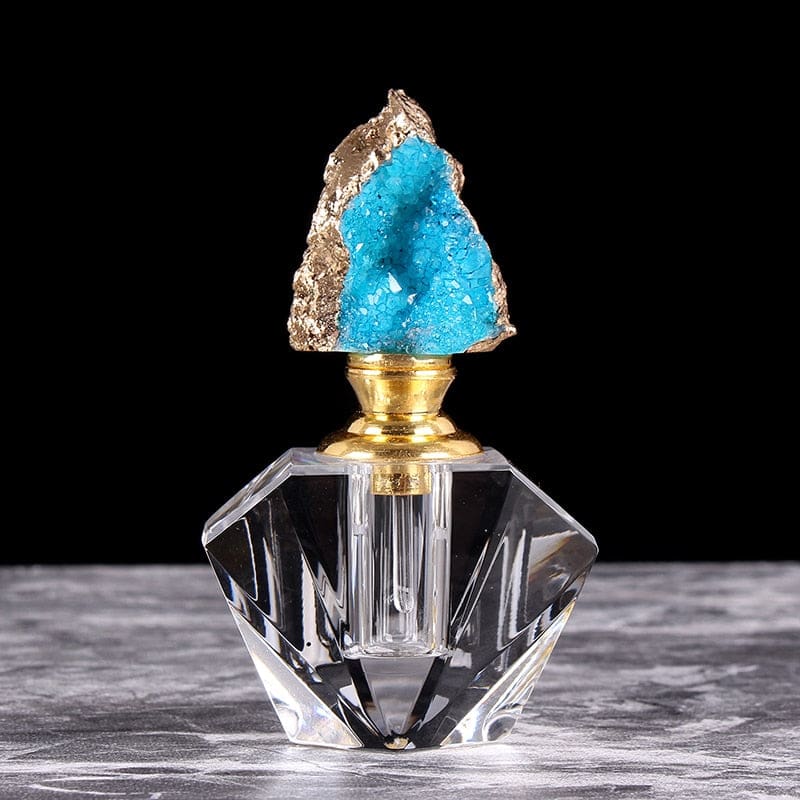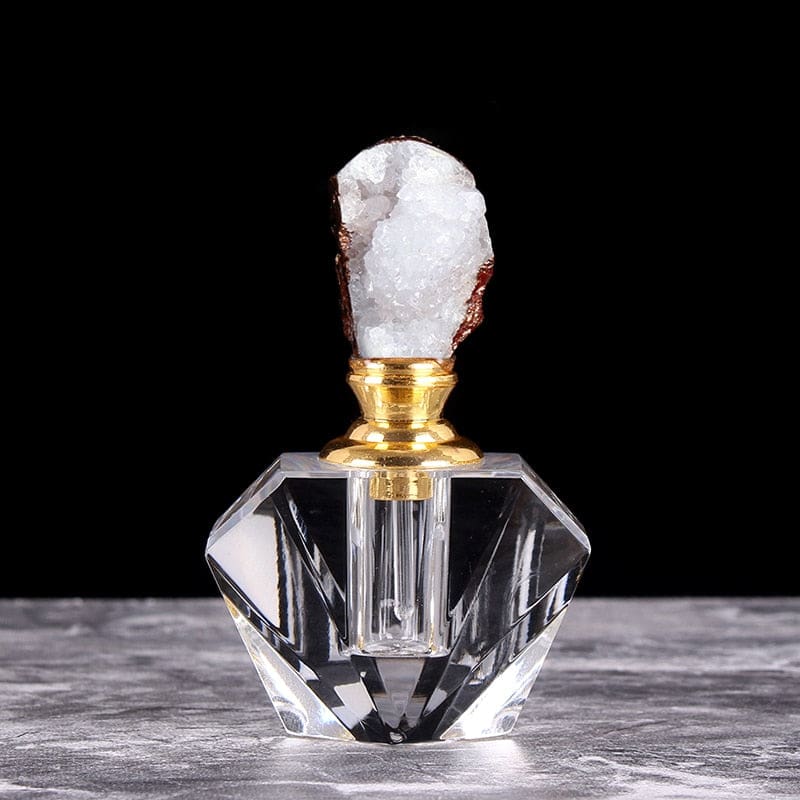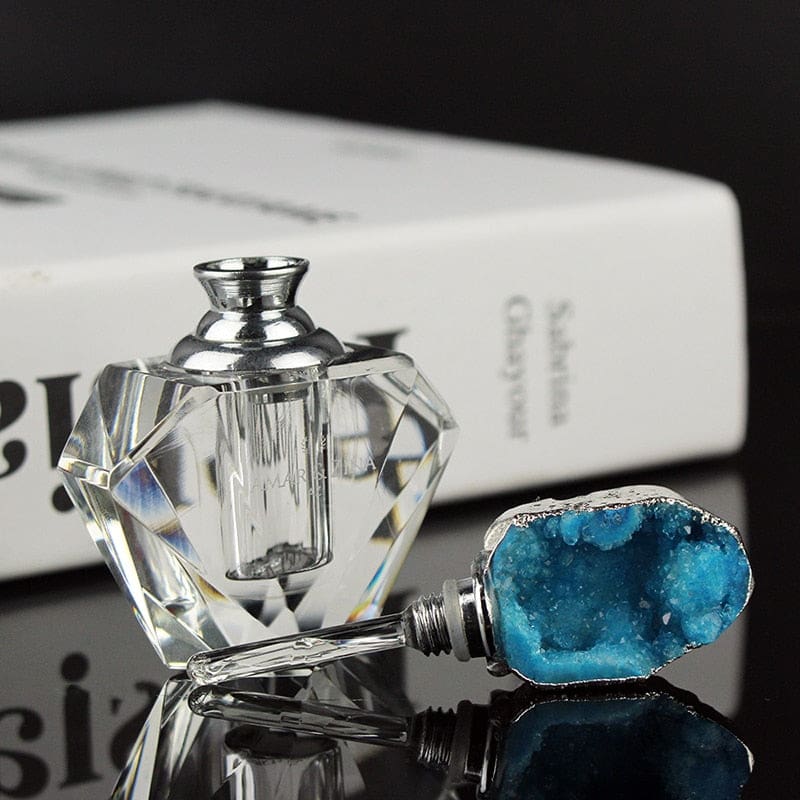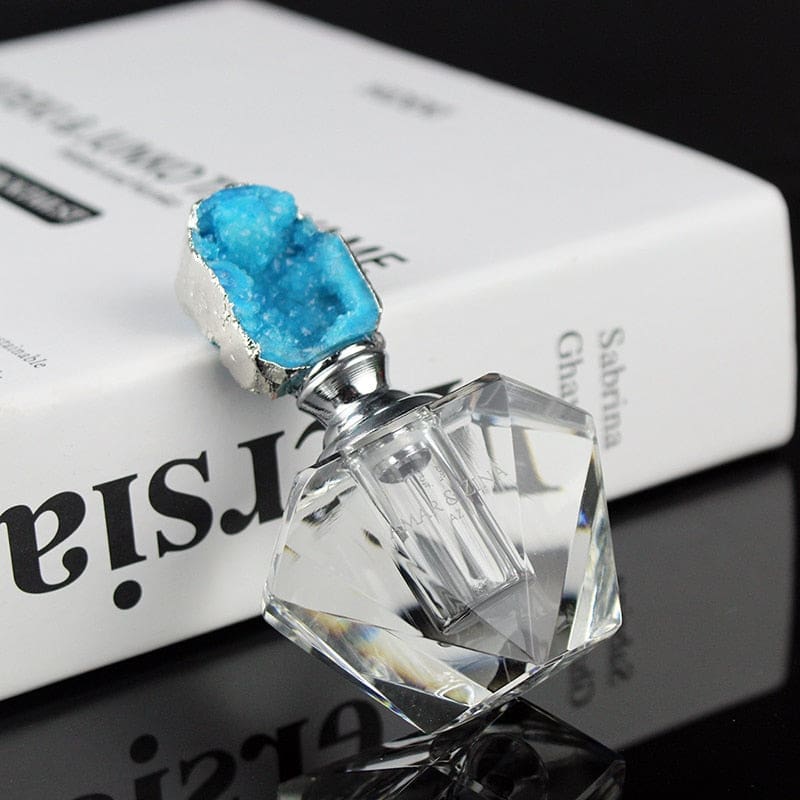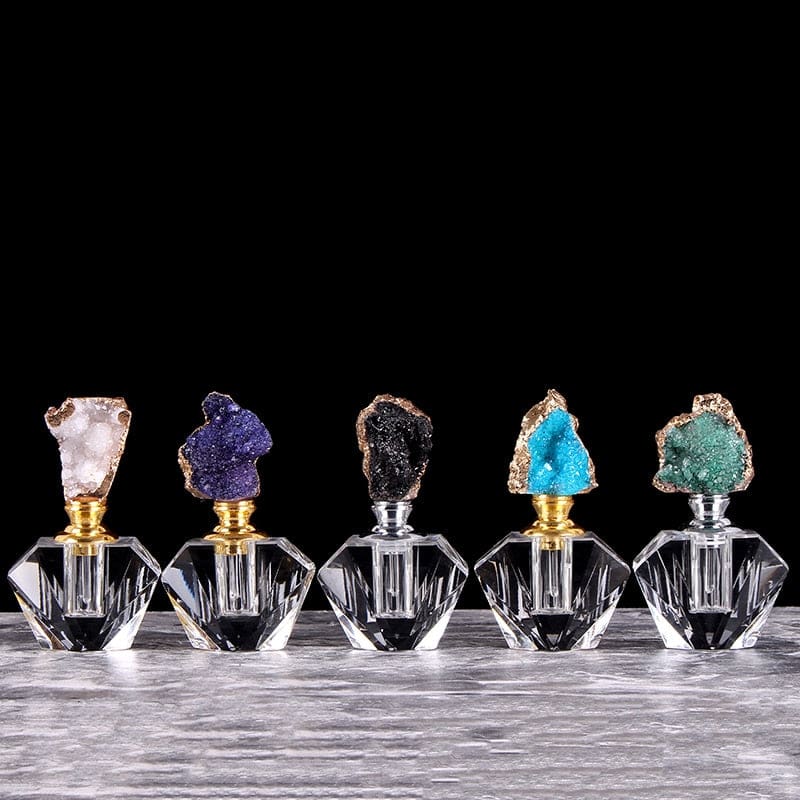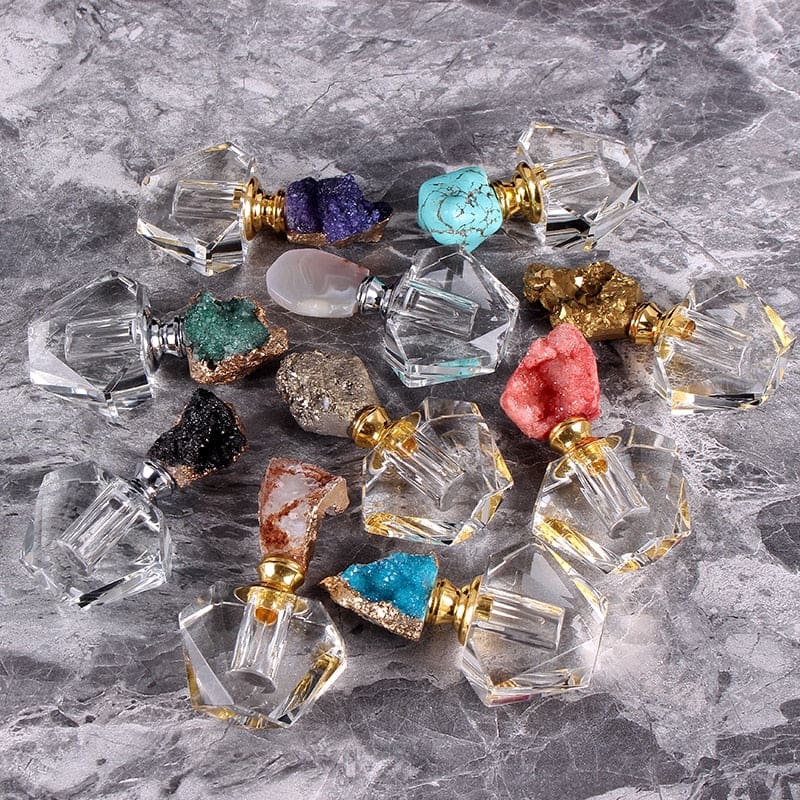 Natural Quartz Perfume Bottles
This item is in stock now and ready to ship worldwide.
Scroll down for product details & size specifications.
Store your personal scent in these quartz-topped bottles that enhance their energy.
Your personal scent changes the way you are perceived since it affects your aura and ambiance.
Quartz crystals can protect and enhance your scent.
Quartz can balance energies, cleanse the body, aid concentration, and enhance psychic abilities.
Choose your favorite color for your favorite scent!
These bottles with look great in a Gothic bathroom or on a witch's shelf of special objects.
Manage the scent of your home with our collection of incense.
3.5x2"