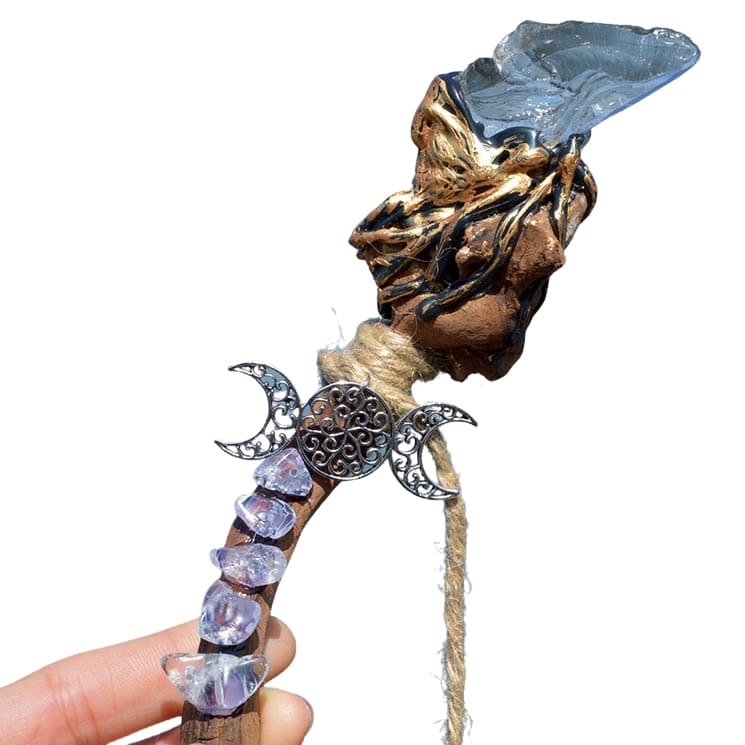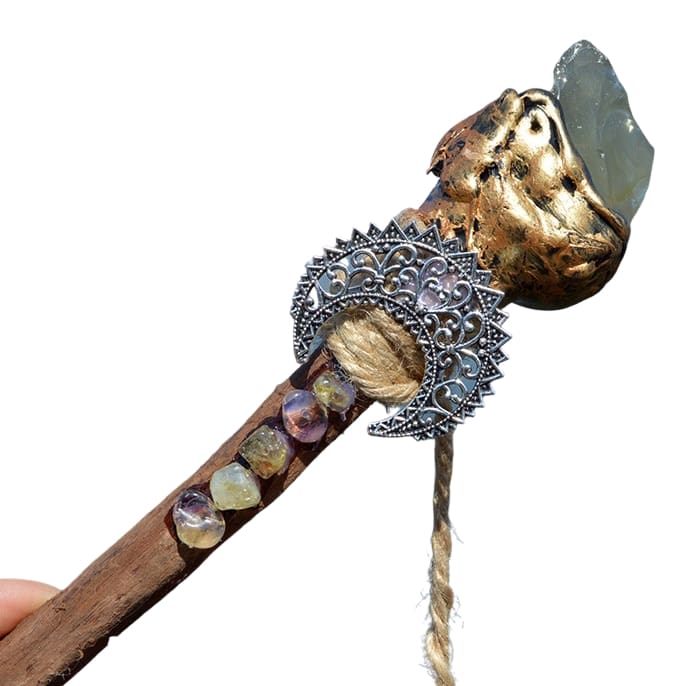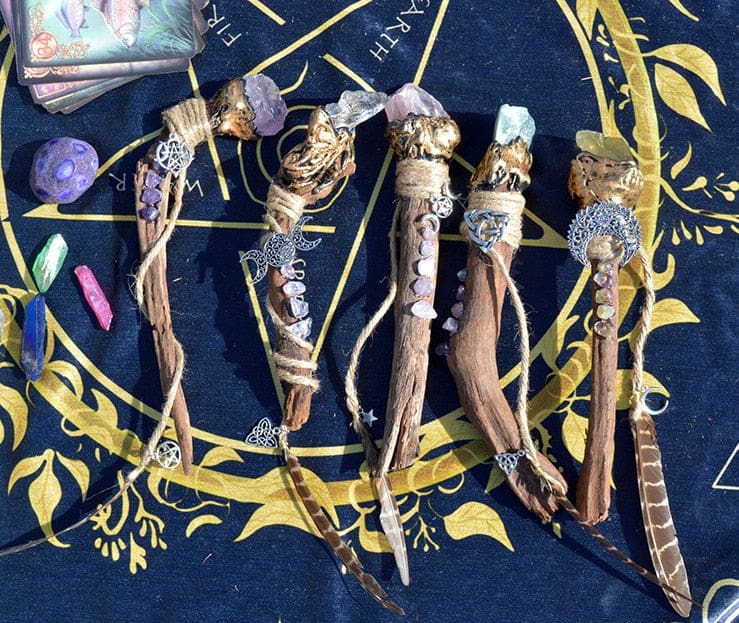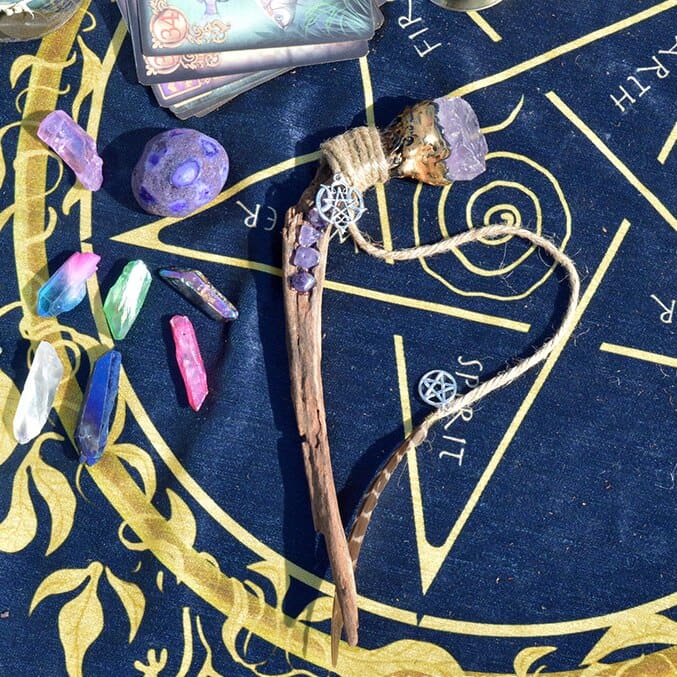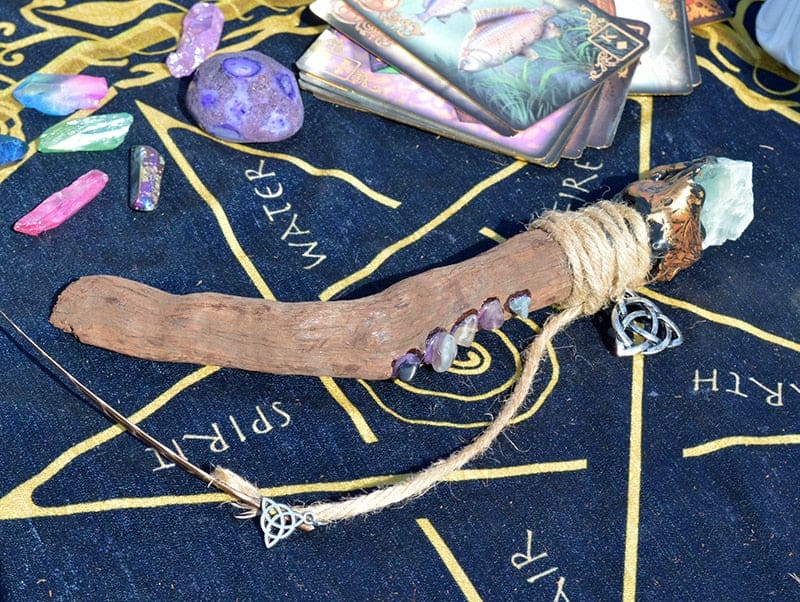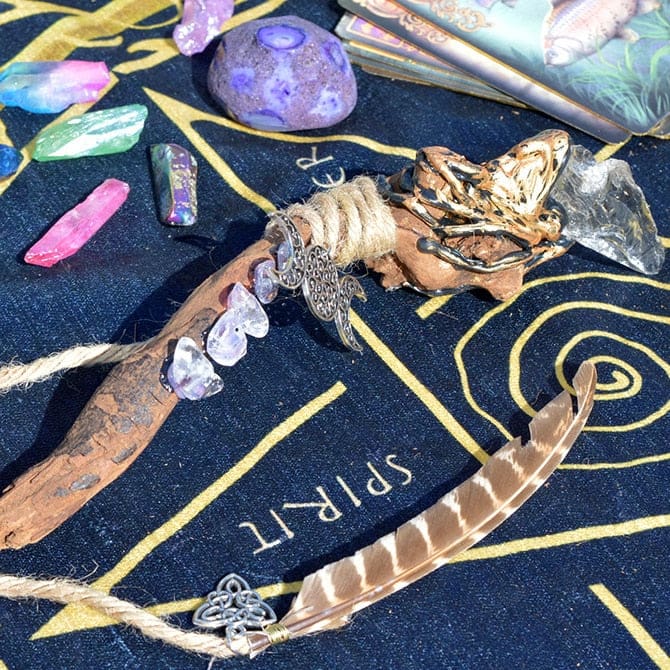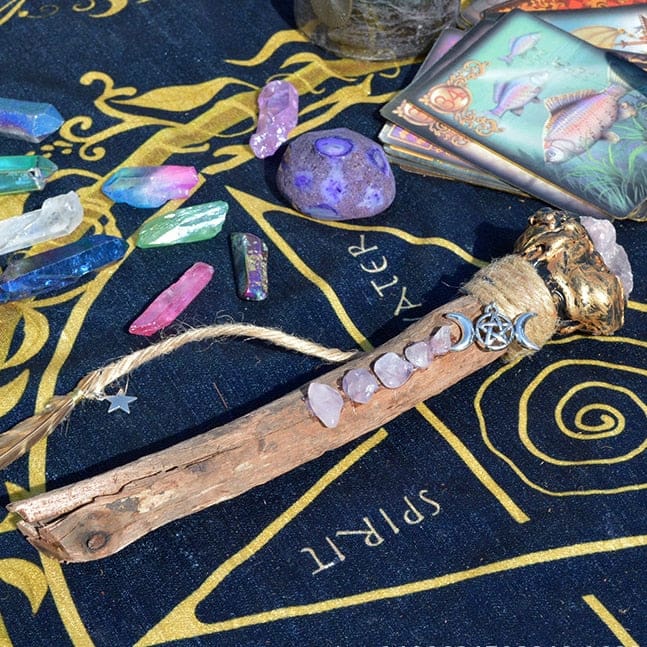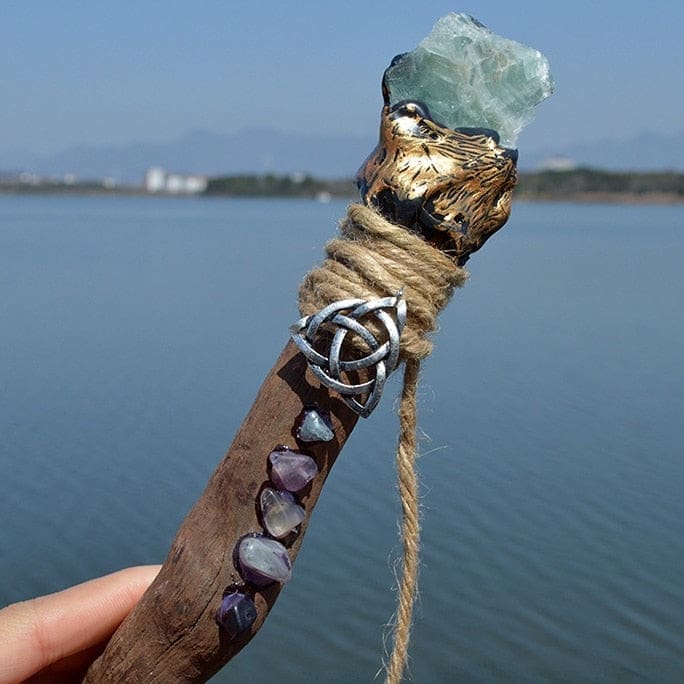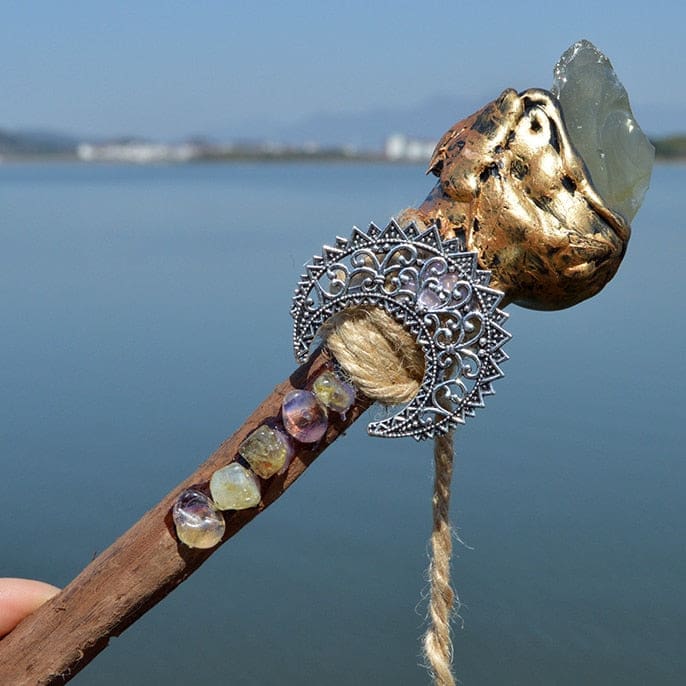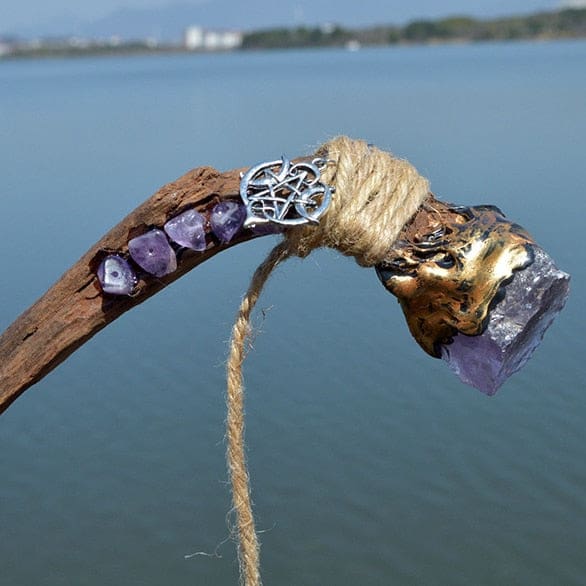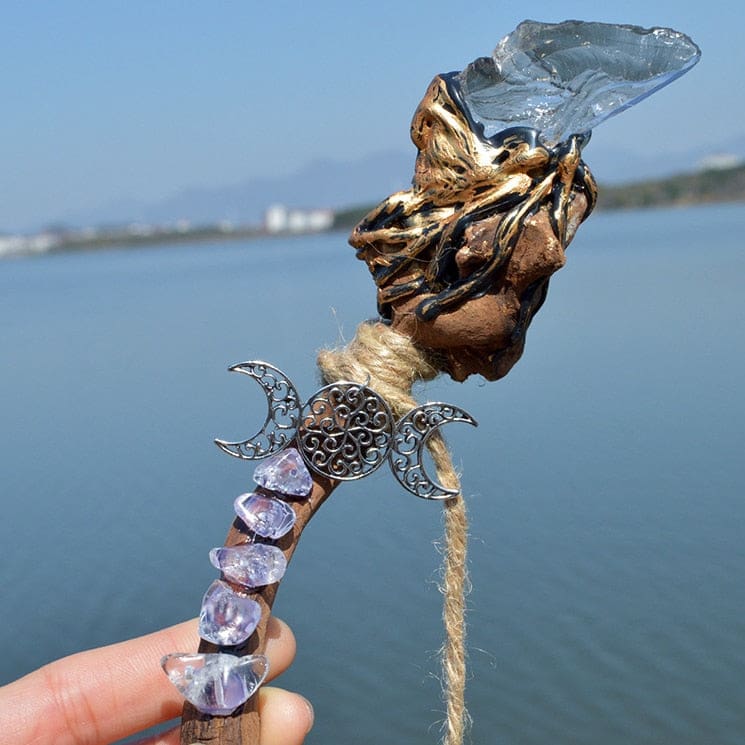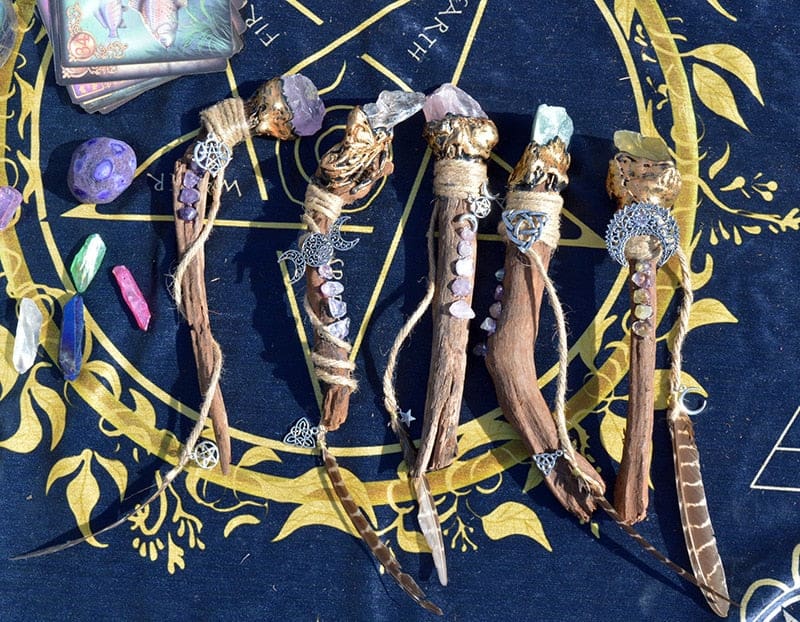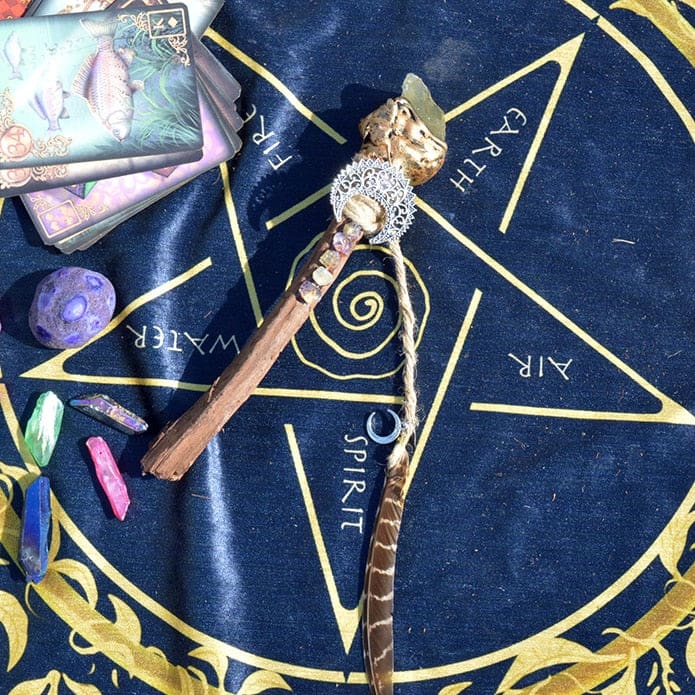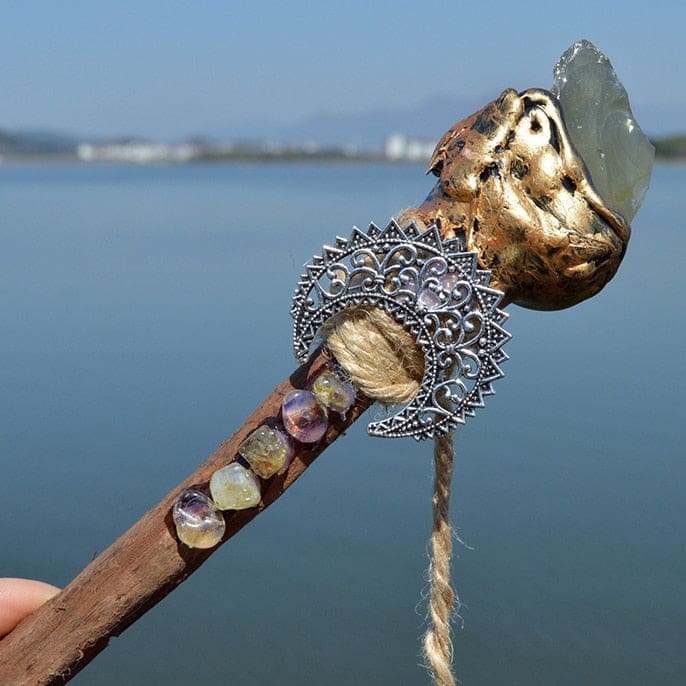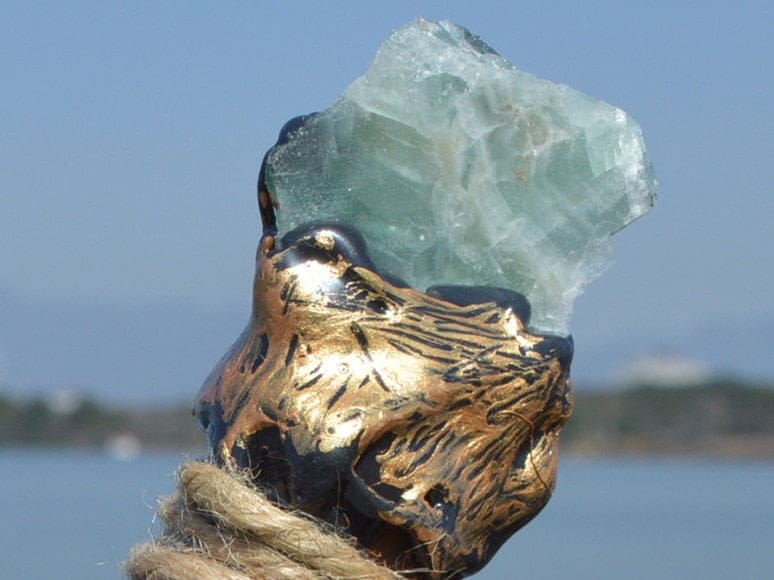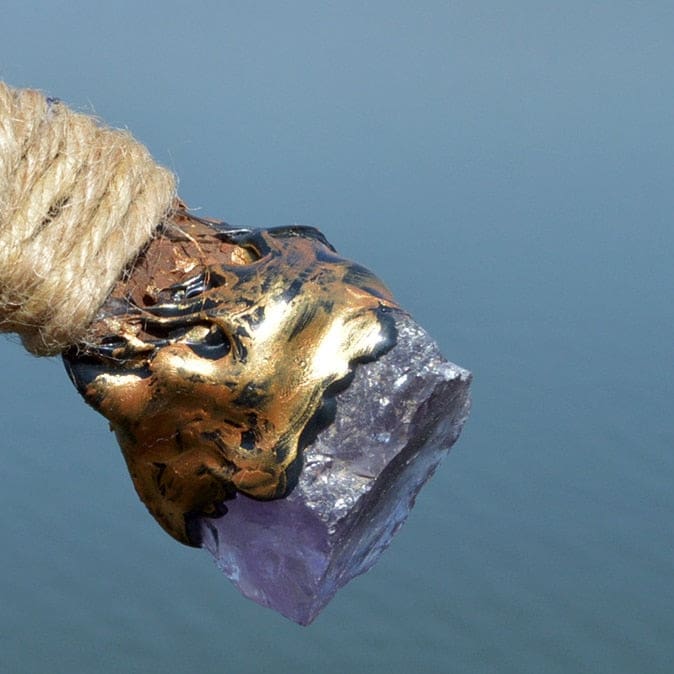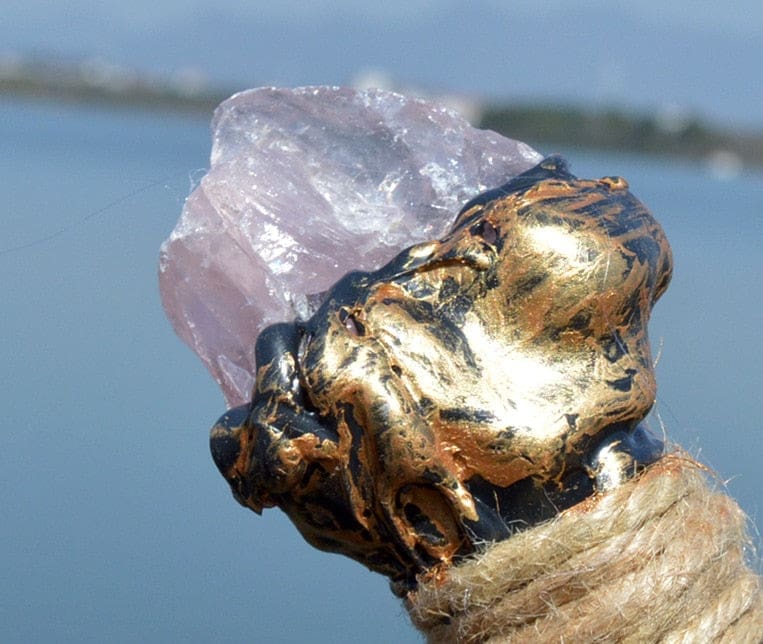 Natural Wood Summoning Wand
This item is in stock now and ready to ship worldwide.
Scroll down for product details & size specifications.
Summoning wands are ideal for attracting and channeling natural energies within the universe during spellcasting and meditation.
Each wand is made from all-natural materials, including wood, feather, string, and crystals.
Each wooden wand has a principal summoning crystal at one end and a number of smaller supporting crystals. 
Choose clear quartz to summon the healing powers of the earth.
Choose Amethyst to access the supernatural realm and the air.
Choose Blue Calcite for emotional work and the water element.
Choose Citrine for the hot energies of the sun and power that provide strength and optimism.
The wands feature a spirit feather and silver occult symbols including the crescent moon, moon phases, triquetra, and pentagram. 
These wands are perfect for spellcasting, meditation work, and new-age rituals.
You can use your want to cleanse and prepare your Tarot Deck.