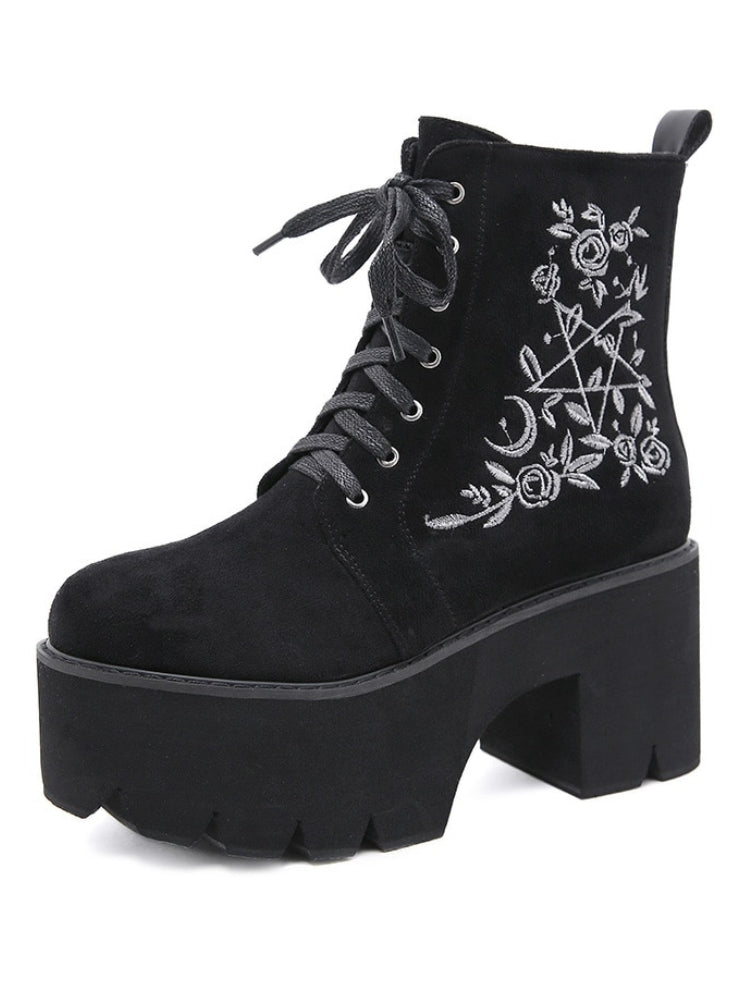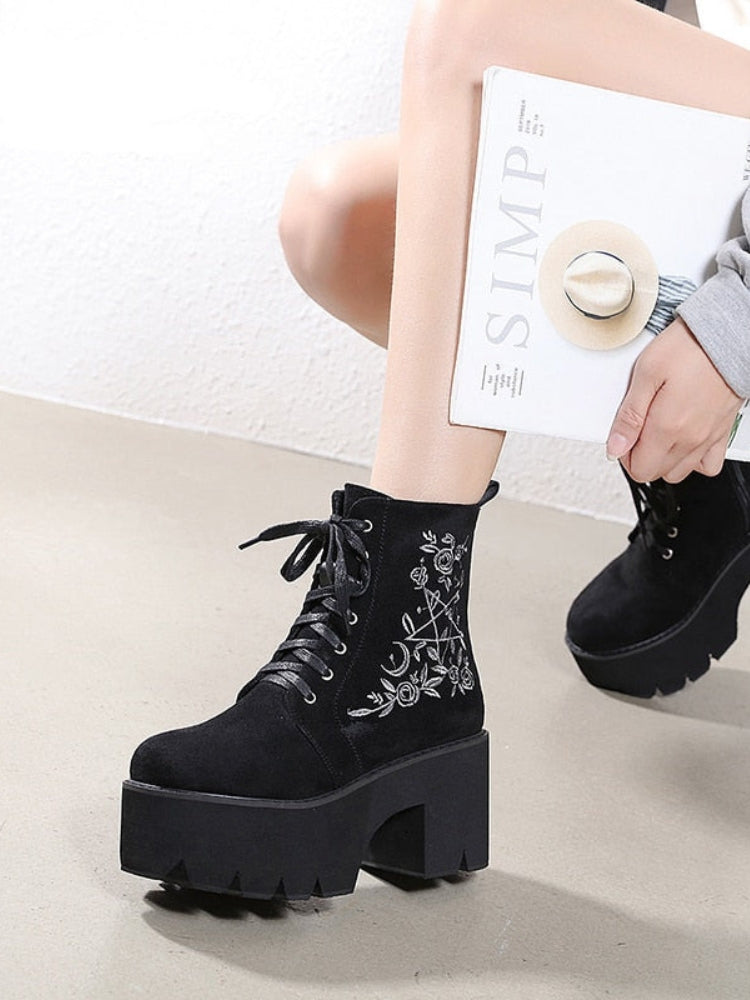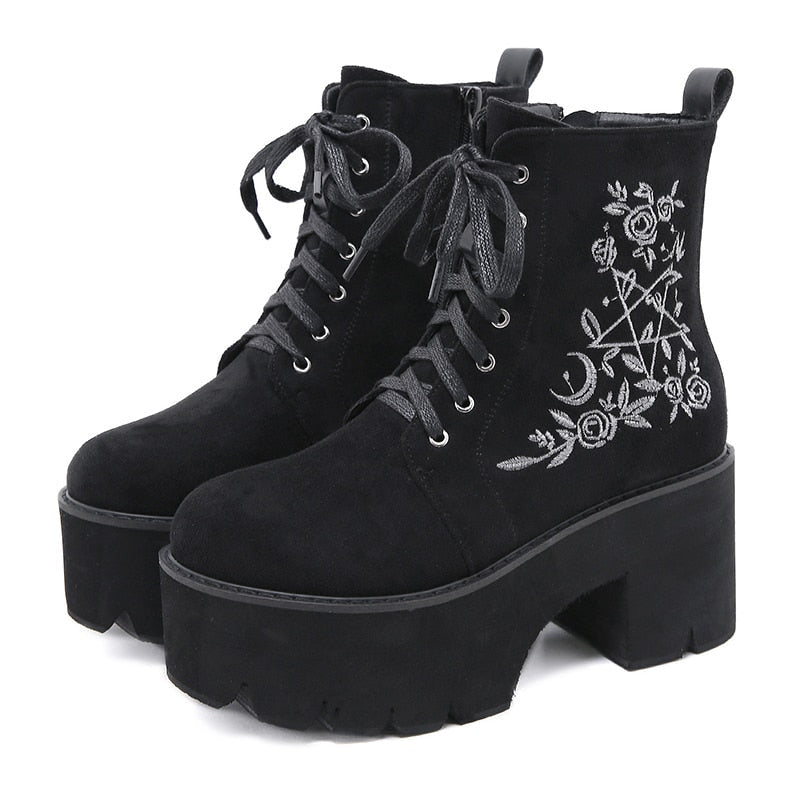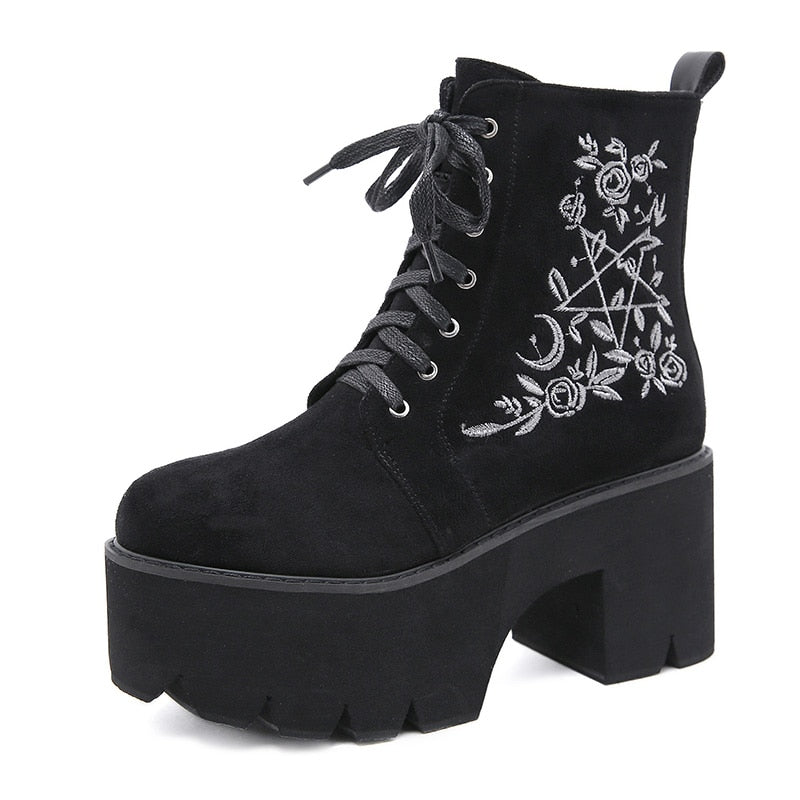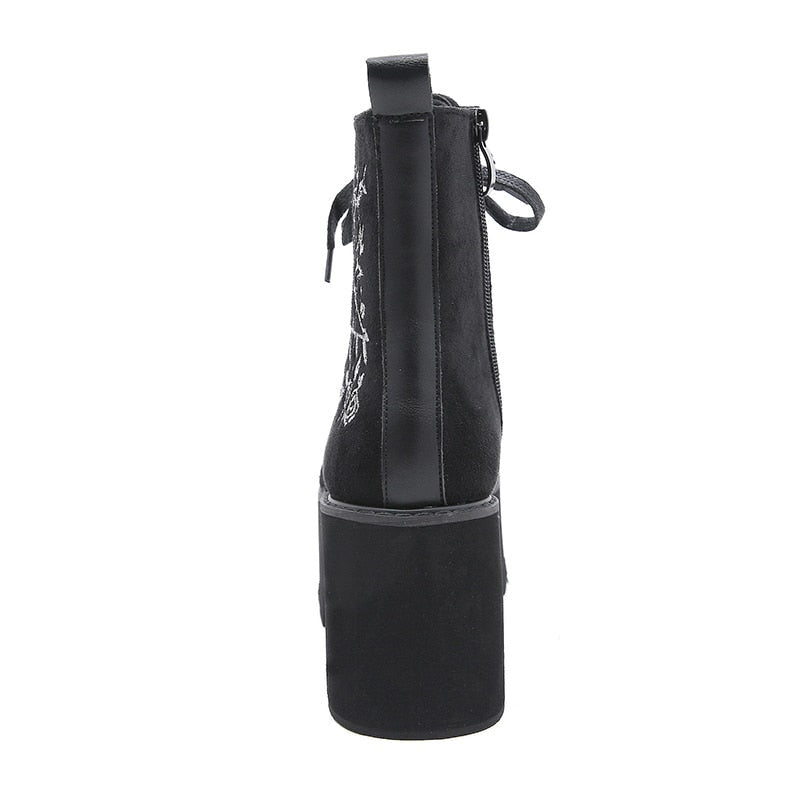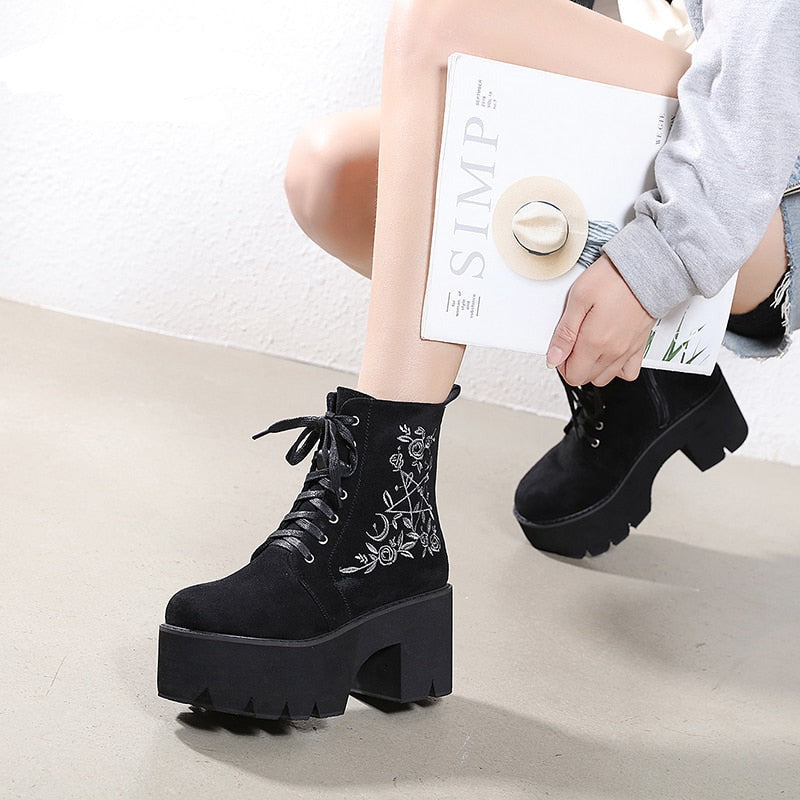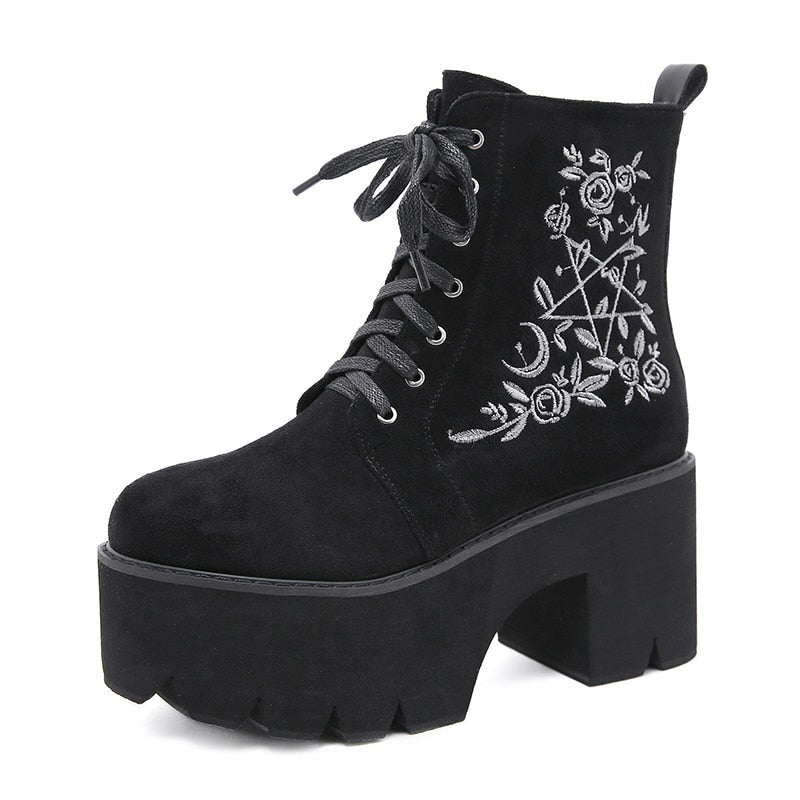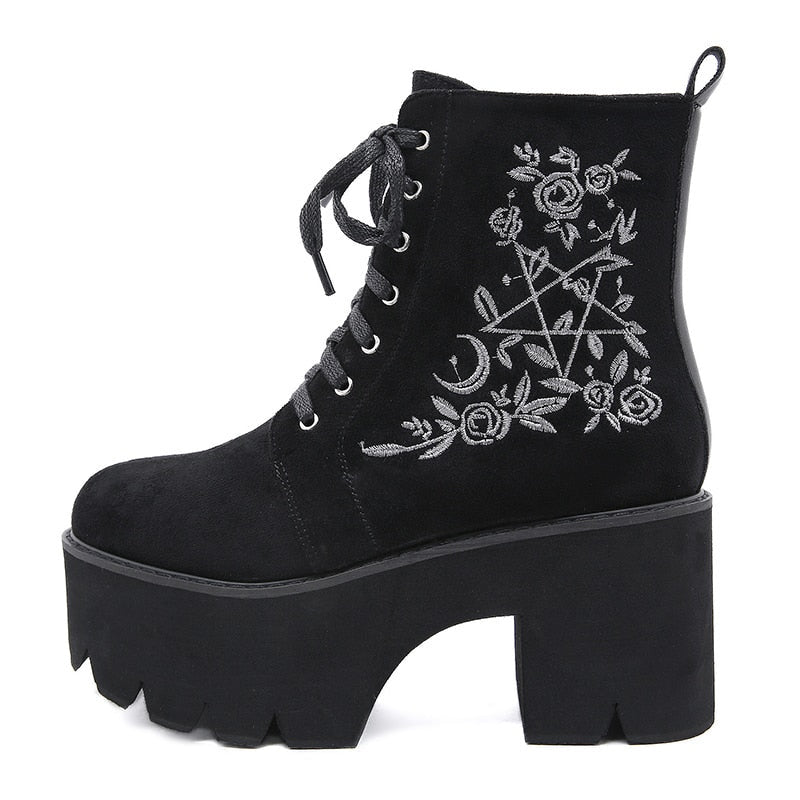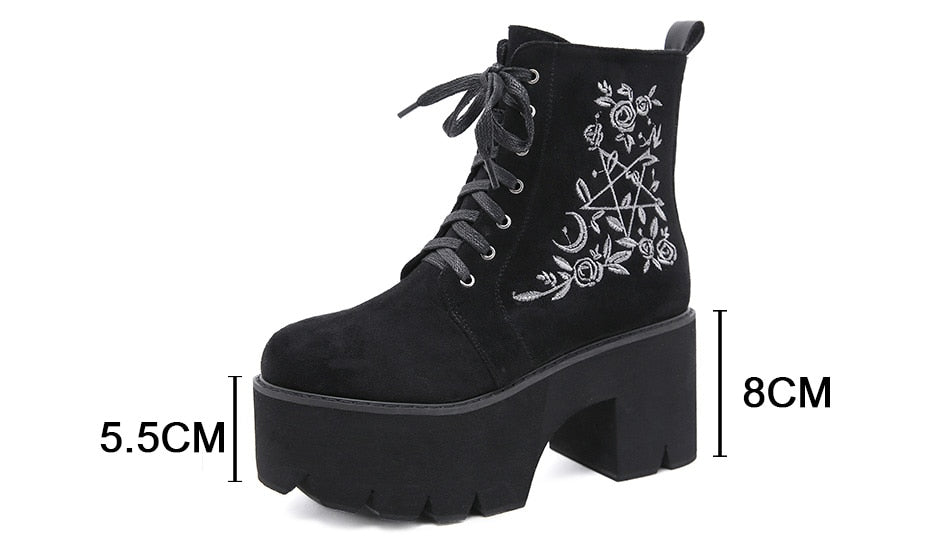 Occult Booties
This item is in stock now and ready to ship worldwide.
Scroll down for product details & size specifications.
Every goth, witch, pagan, and punk needs the perfect pair of black boots!
These chunky platform boots are short ankle boots in black suede that lace up at the front.
They are embroidered on the side with natural Wiccan motifs, including the pentagram and crescent moon.
Their platform base adds height and length to the legs while being easy to walk in.
When you want a different, more dramatic look, wear them with these Dark Raver Boot Cuffs.
These striking boots are comfortable and ideal for every day.