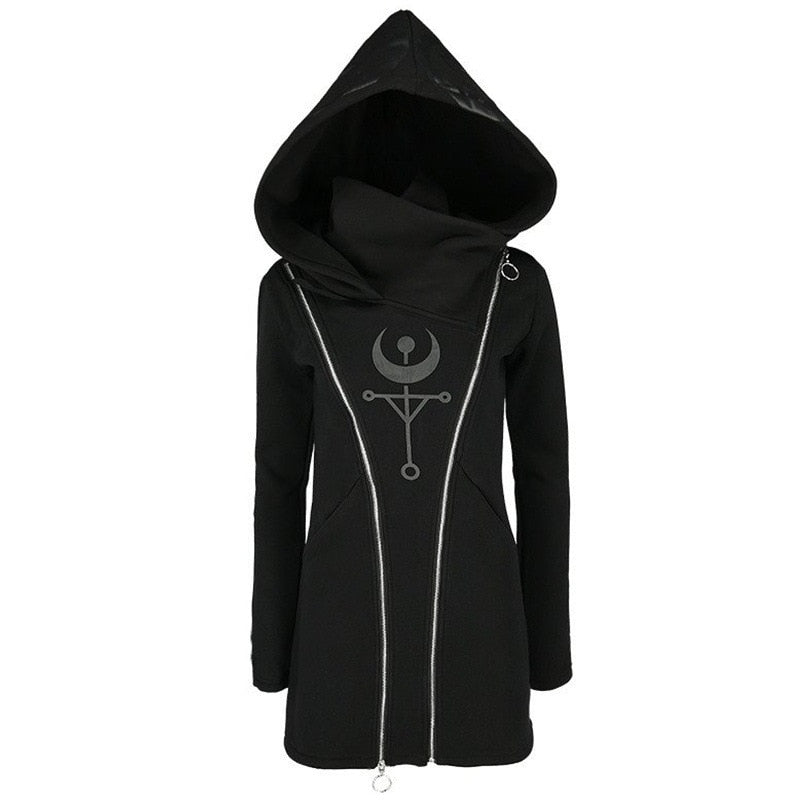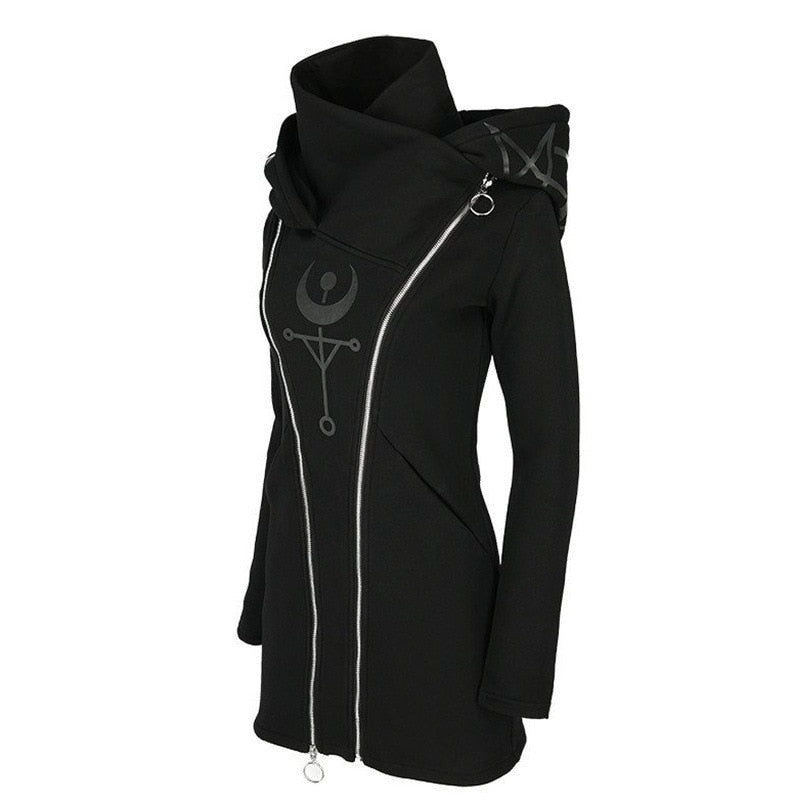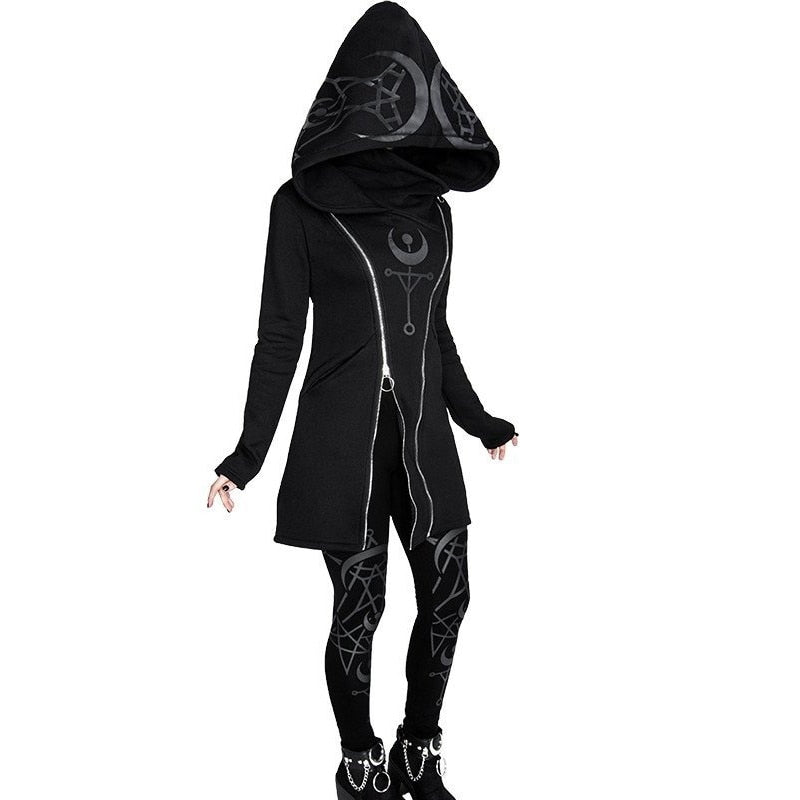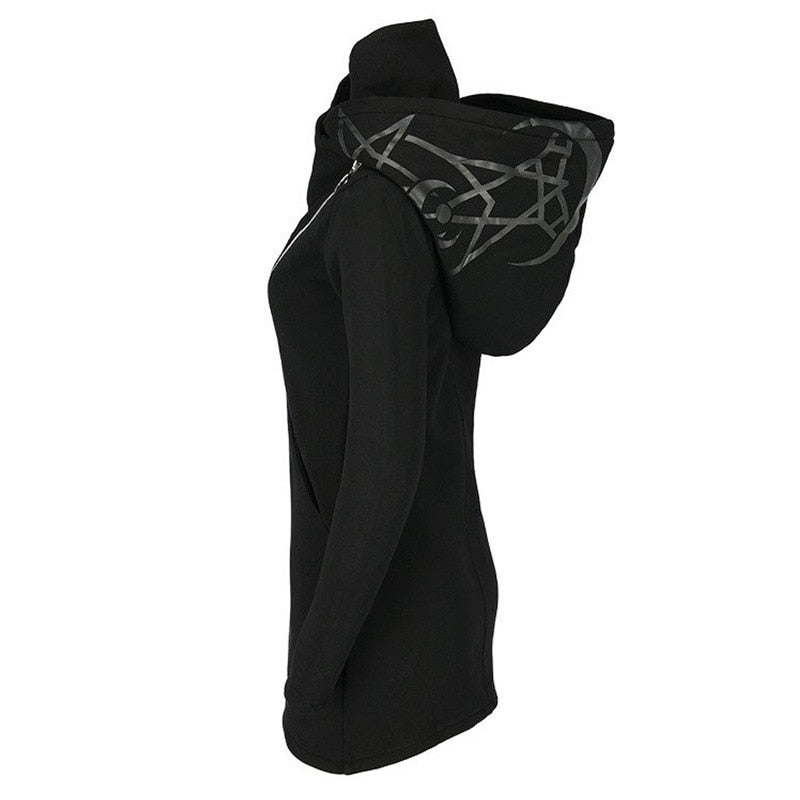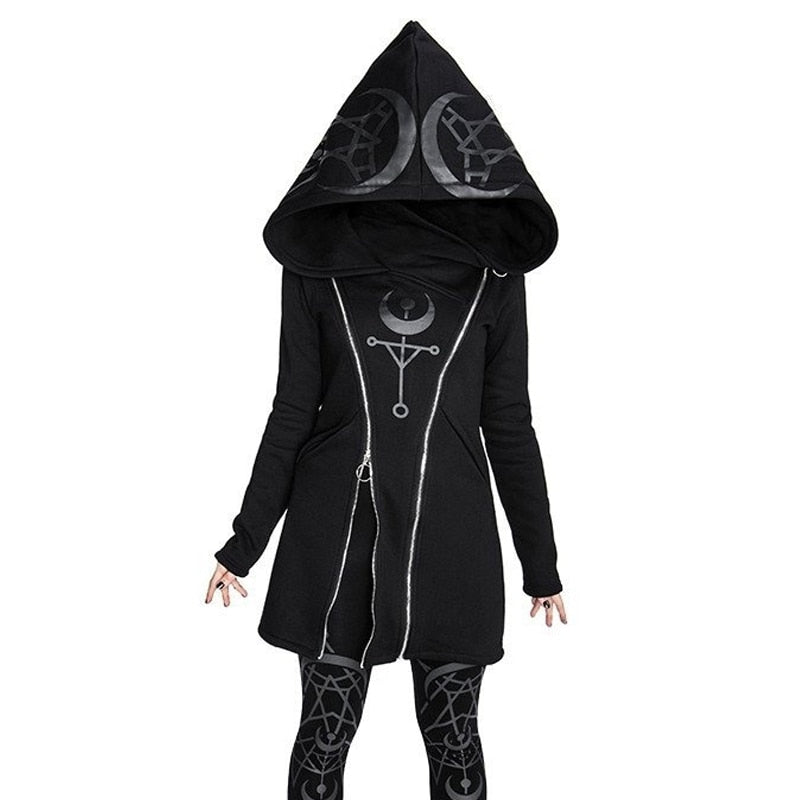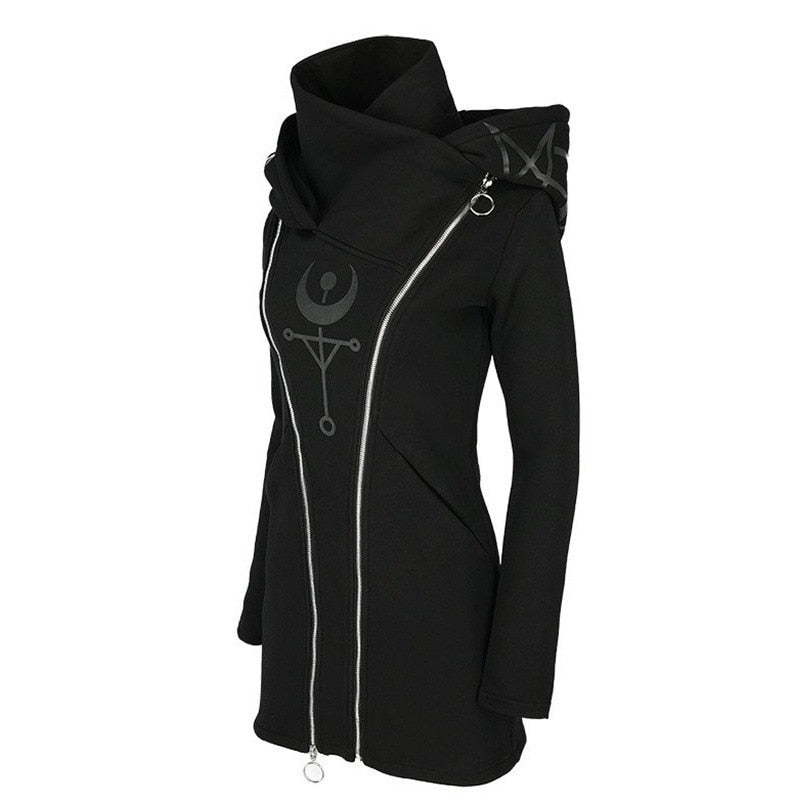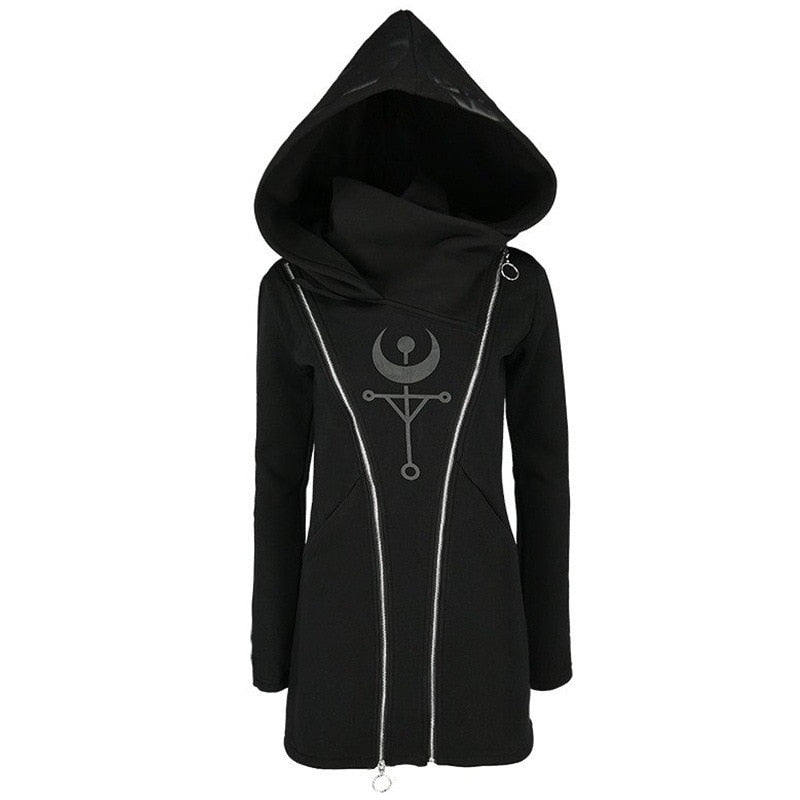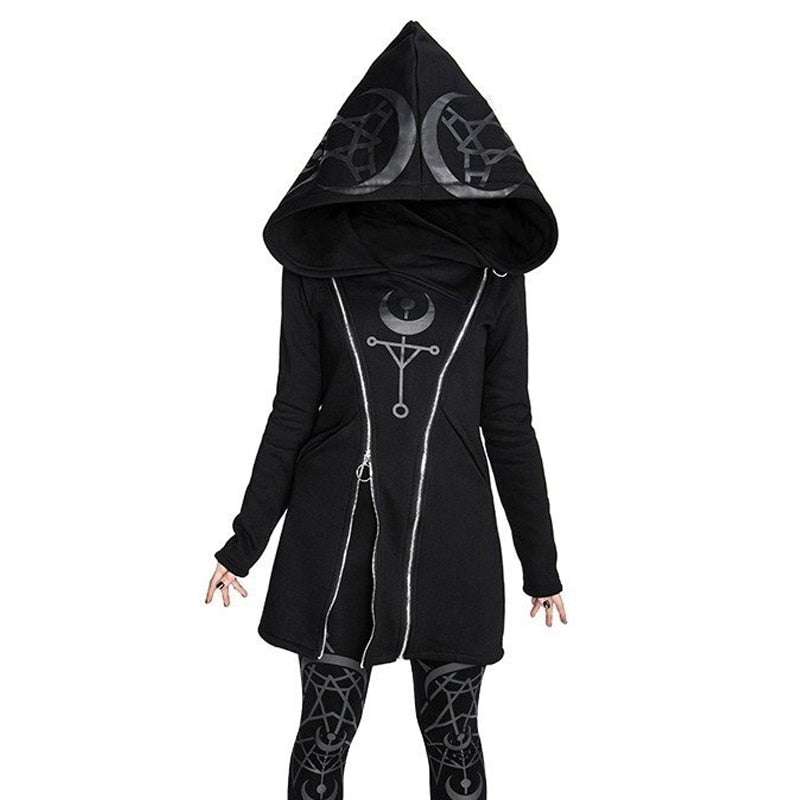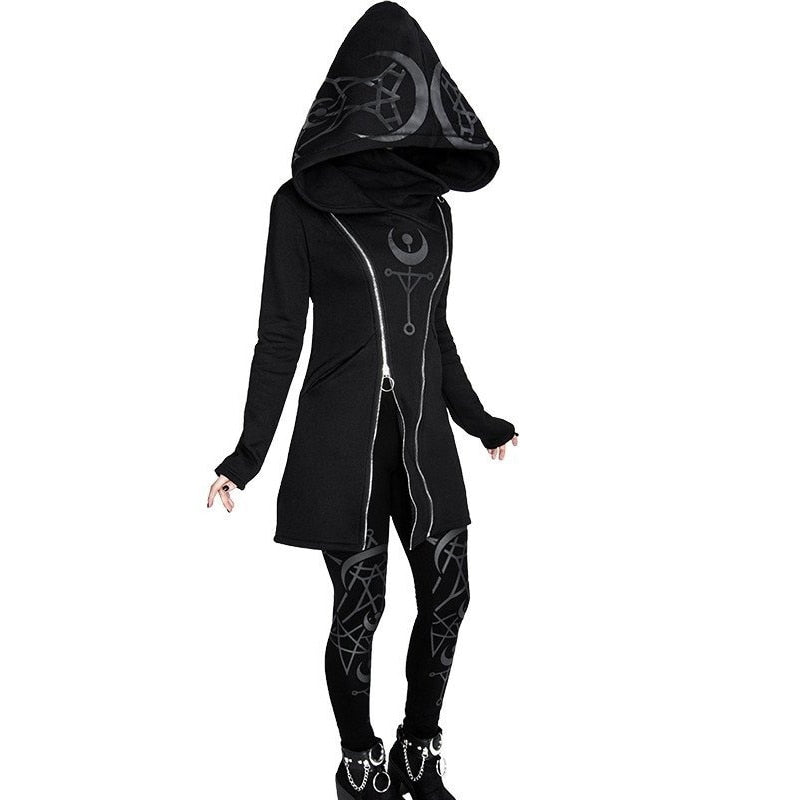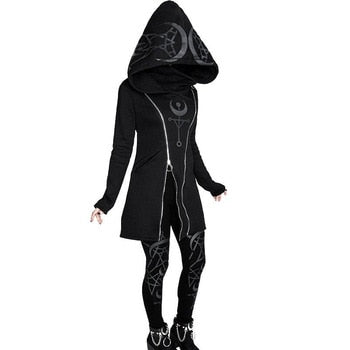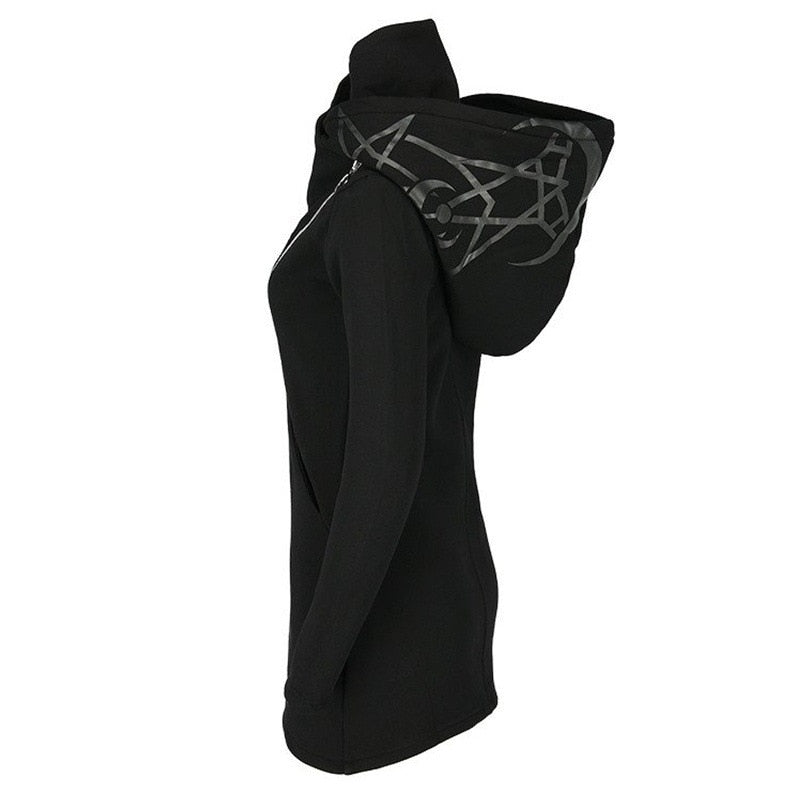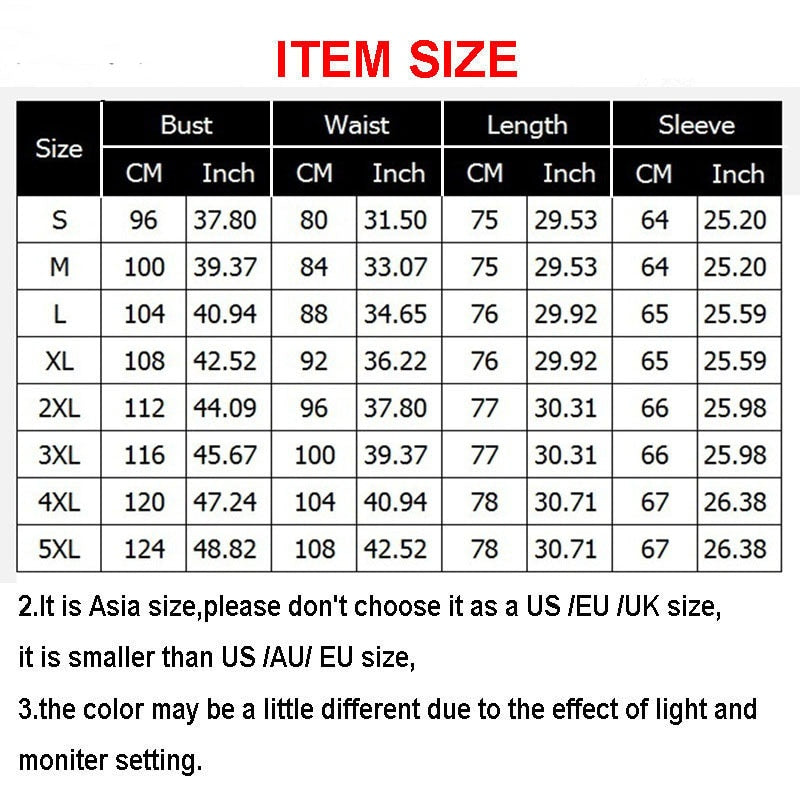 Occult Double Zipper Cowl Hoodie
This item is in stock now and ready to ship worldwide.
Scroll down for product details & size specifications.
This gorgeous mystical occult double-zipper cowl hooded sweater has so many unique mystical details that are sure to entice all who witness it!
Featuring an array of mystical occult symbolism on both the front chest AND all along the large oversized cowl hood!

Two high quality zippers on both sides of the body give you multiple wearing options!
Warm and cozy cotton blend material keeps you feeling perfectly comfortable while showing off your dark and mystical side!
Plus sizes up to 5XL available. Fits on the SMALLER side. Always size up, and measure first to be sure!

| Size | Chest Width | Waist Width | Length | Sleeve Length |
| --- | --- | --- | --- | --- |
| S | 37.80 | 31.50 | 29.53 | 25.20 |
| M | 39.37 | 33.07 | 29.53 | 25.20 |
| L | 40.94 | 34.65 | 29.92 | 25.59 |
| XL | 42.52 | 36.22 | 29.92 | 25.59 |
| XXL | 44.09 | 37.80 | 30.31 | 25.98 |
| XXXL | 45.67 | 39.37 | 30.31 | 25.98 |
| 4XL | 47.24 | 40.94 | 30.71 | 26.38 |
| 5XL | 48.82 | 42.52 | 30.71 | 26.38 |