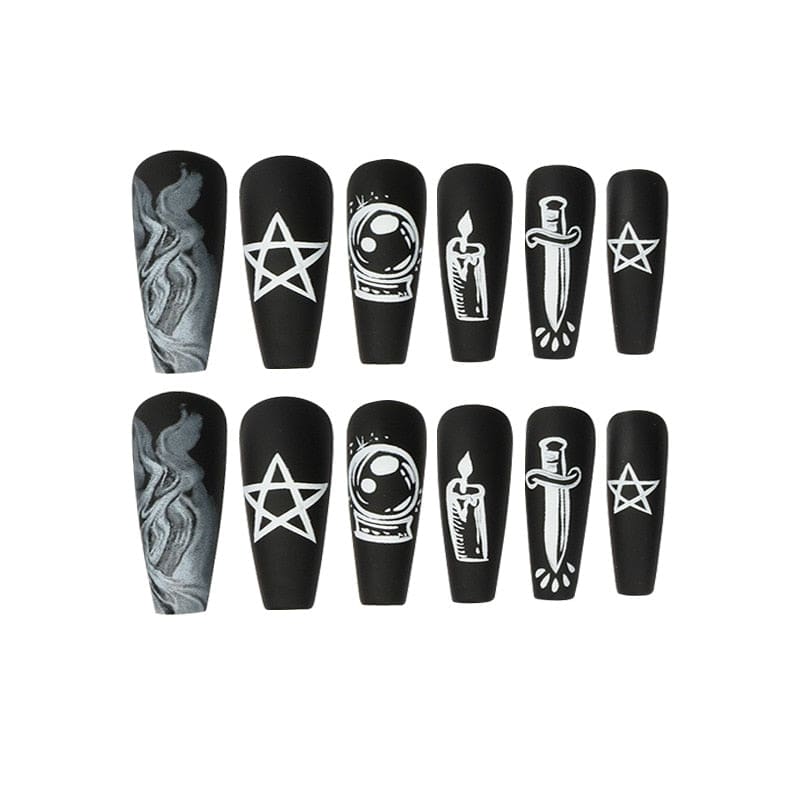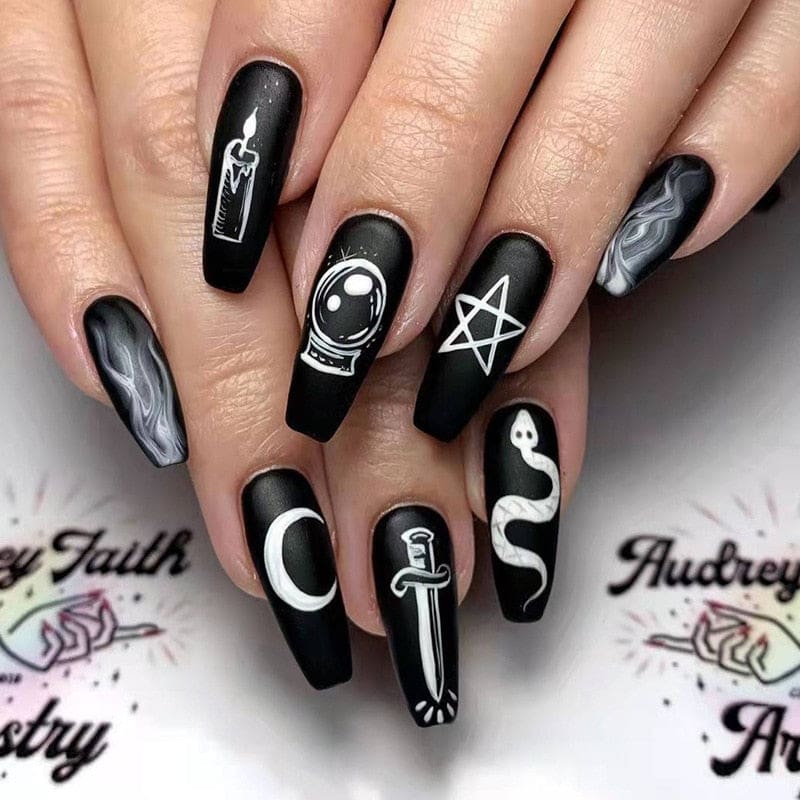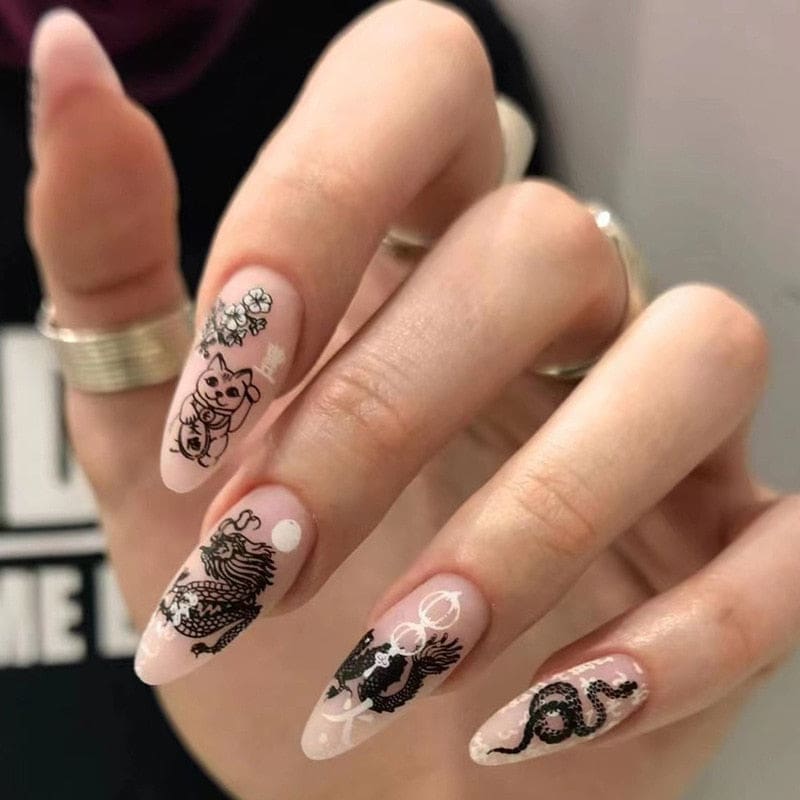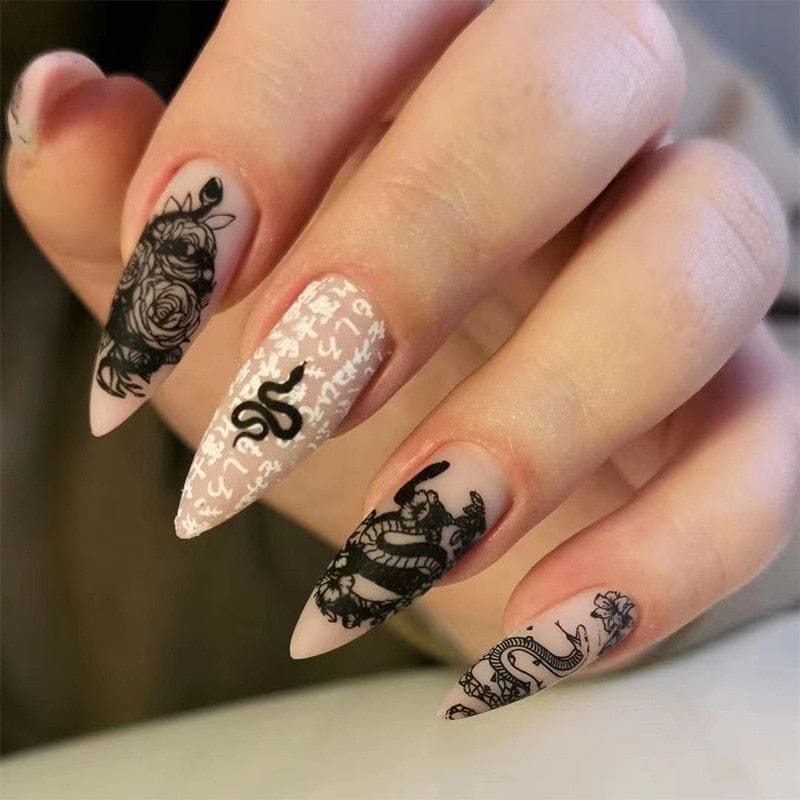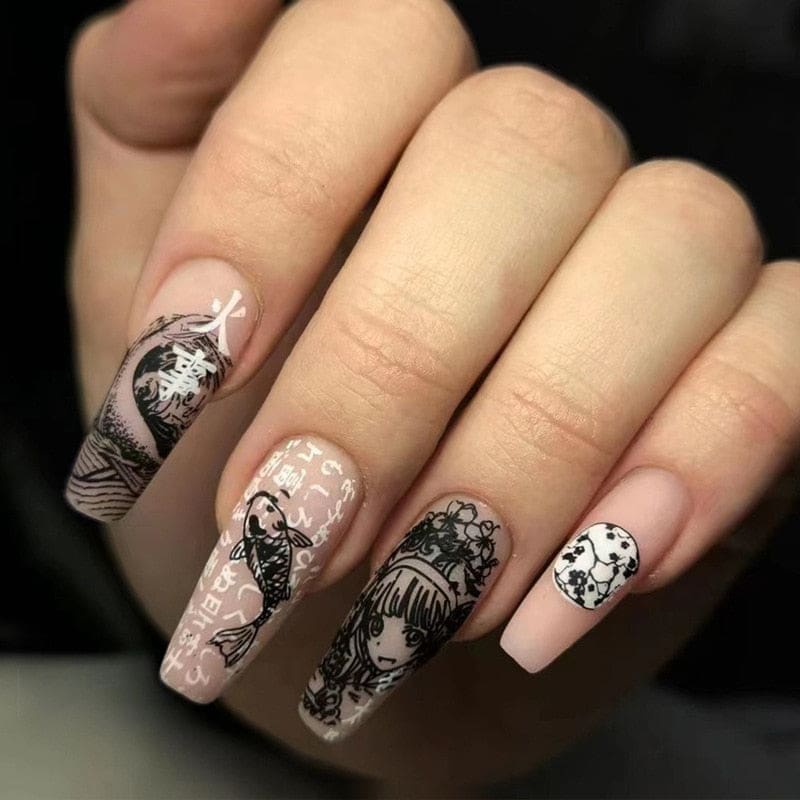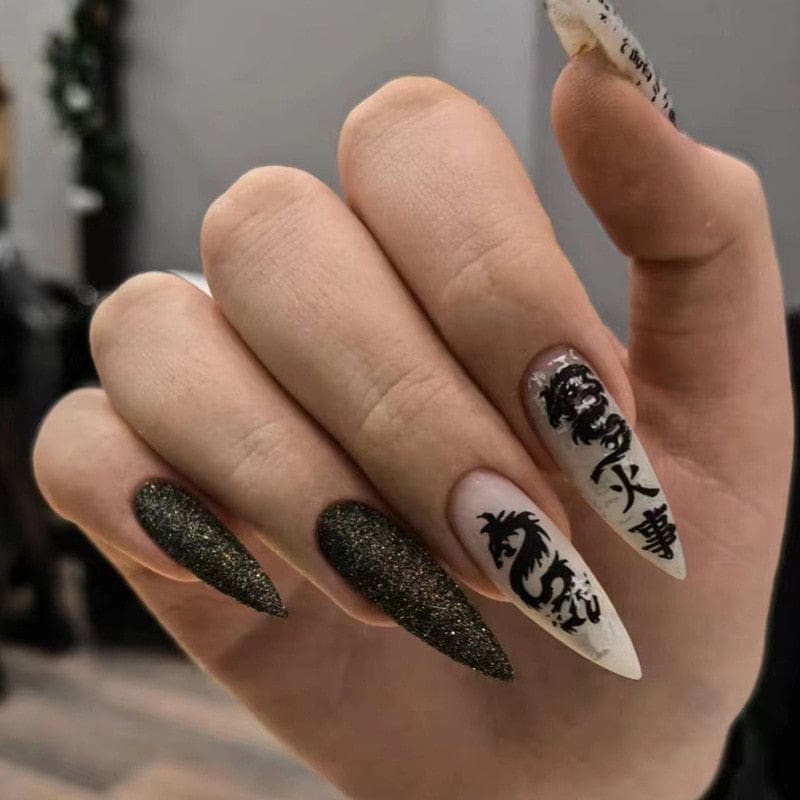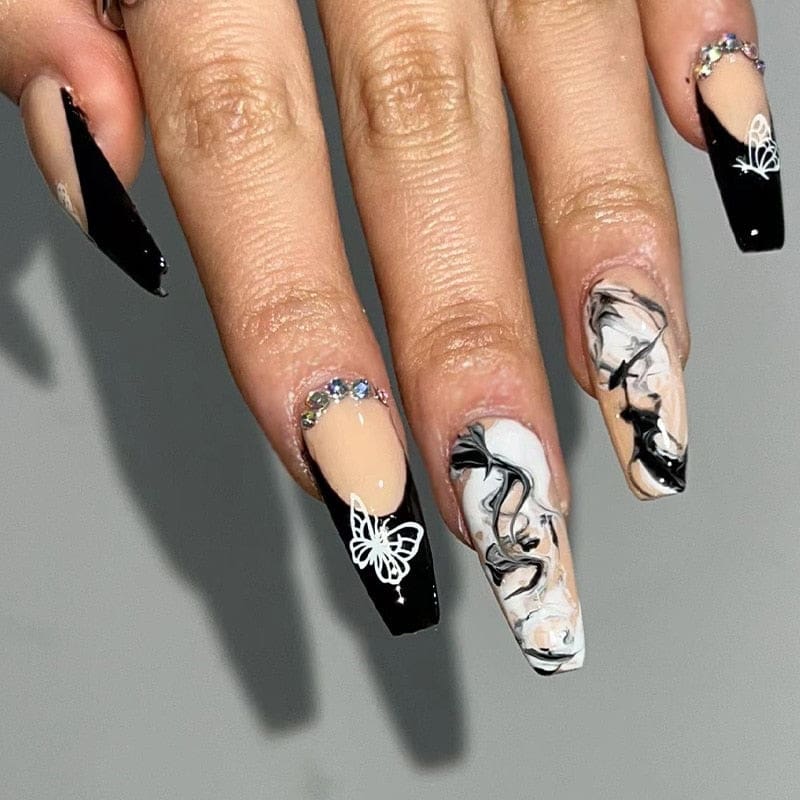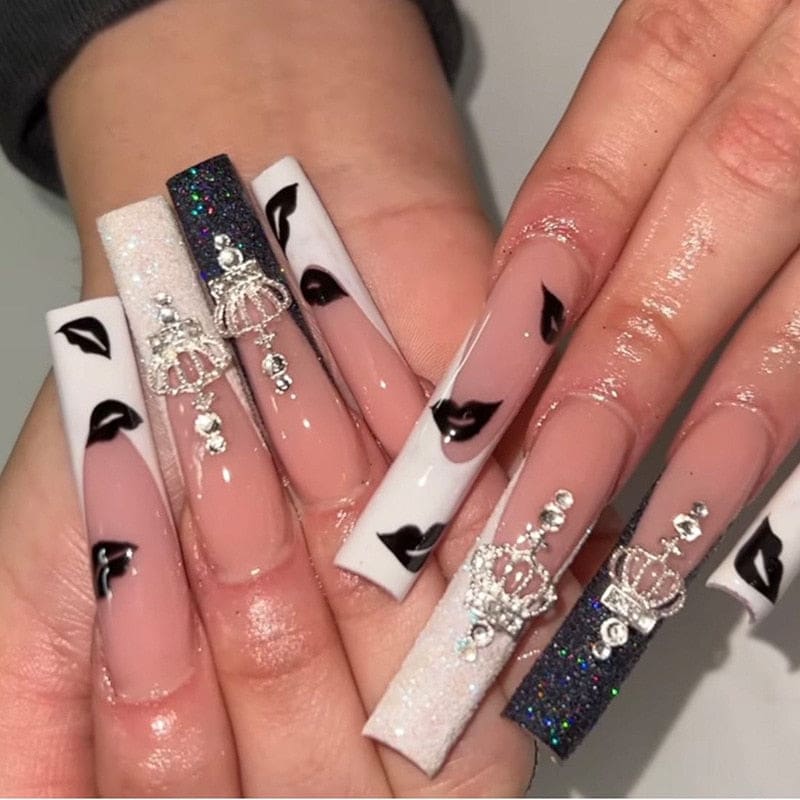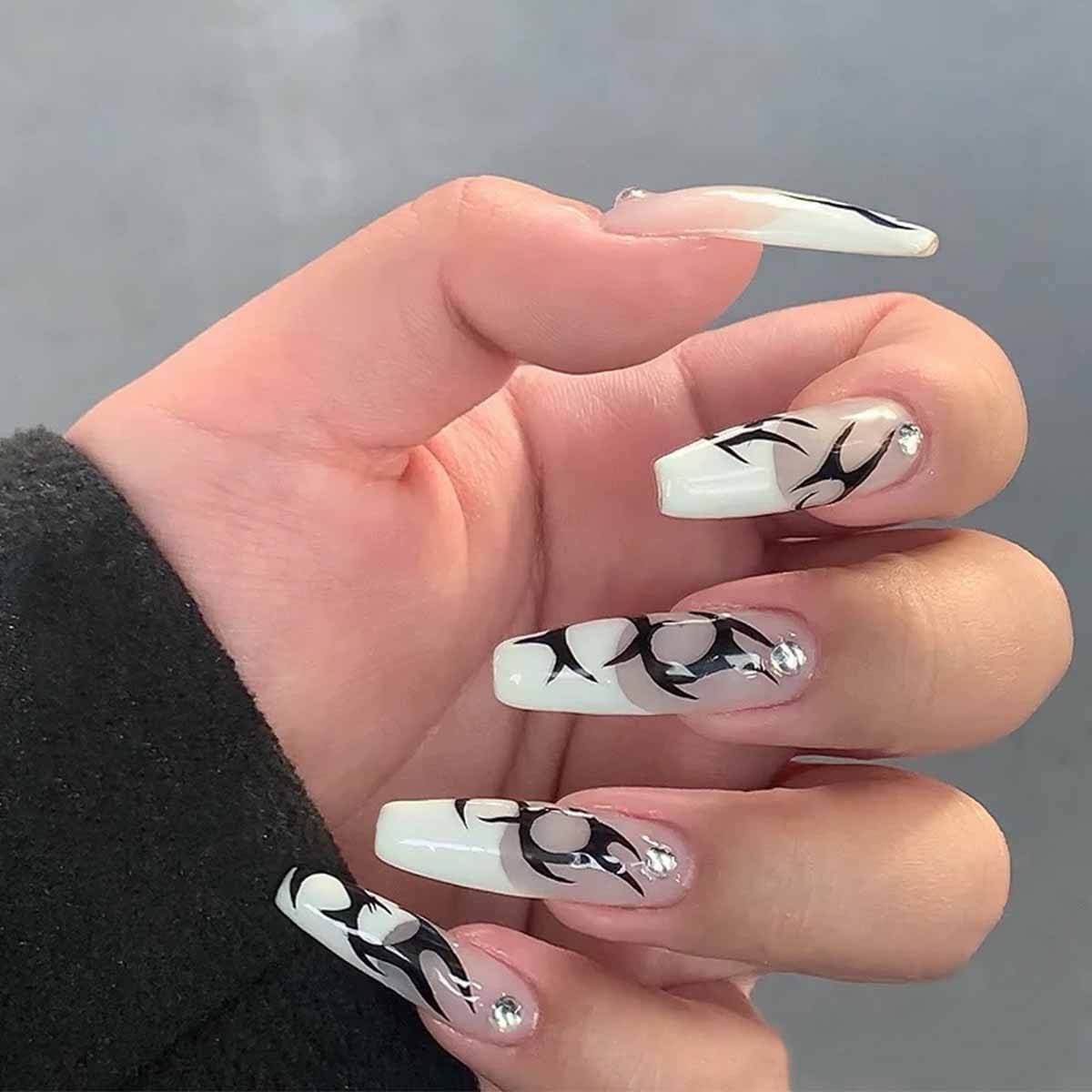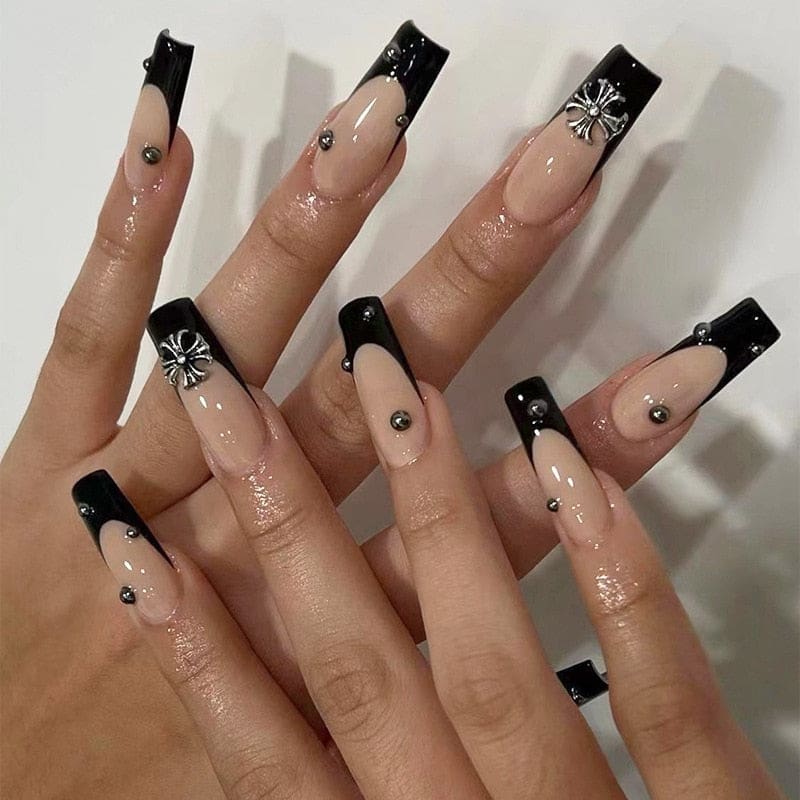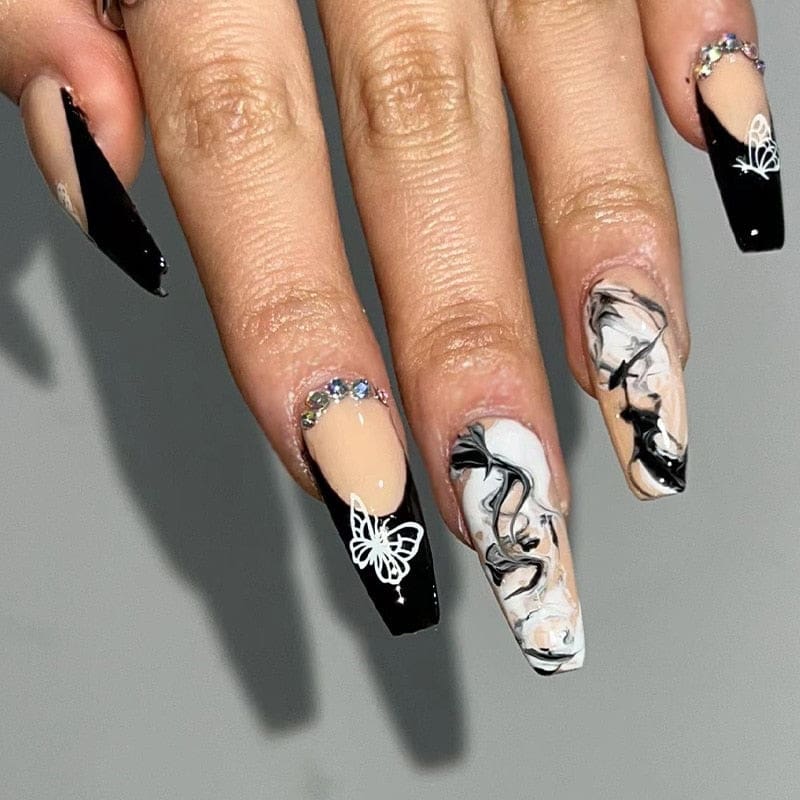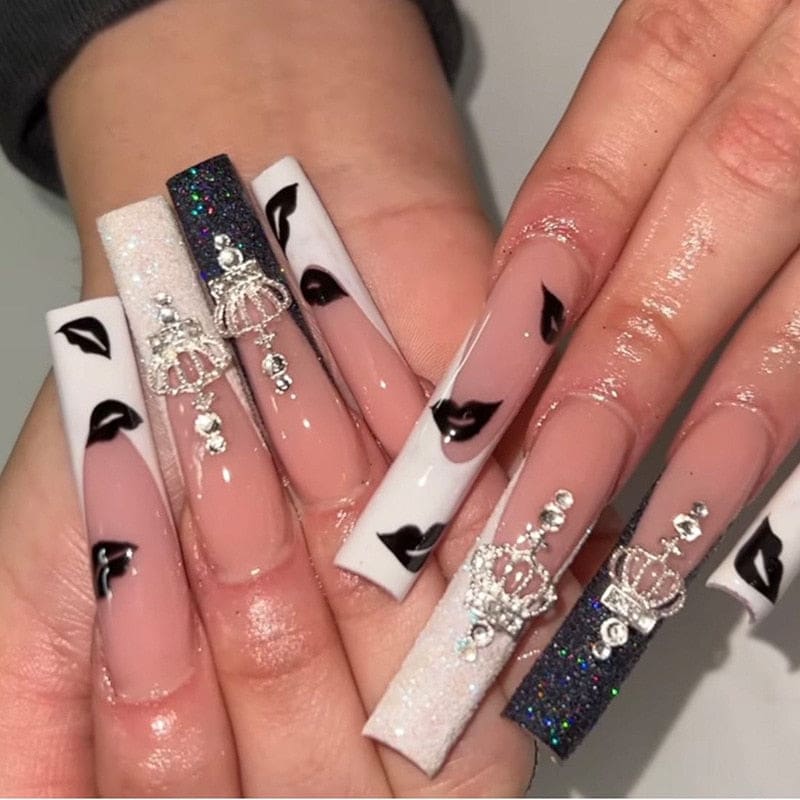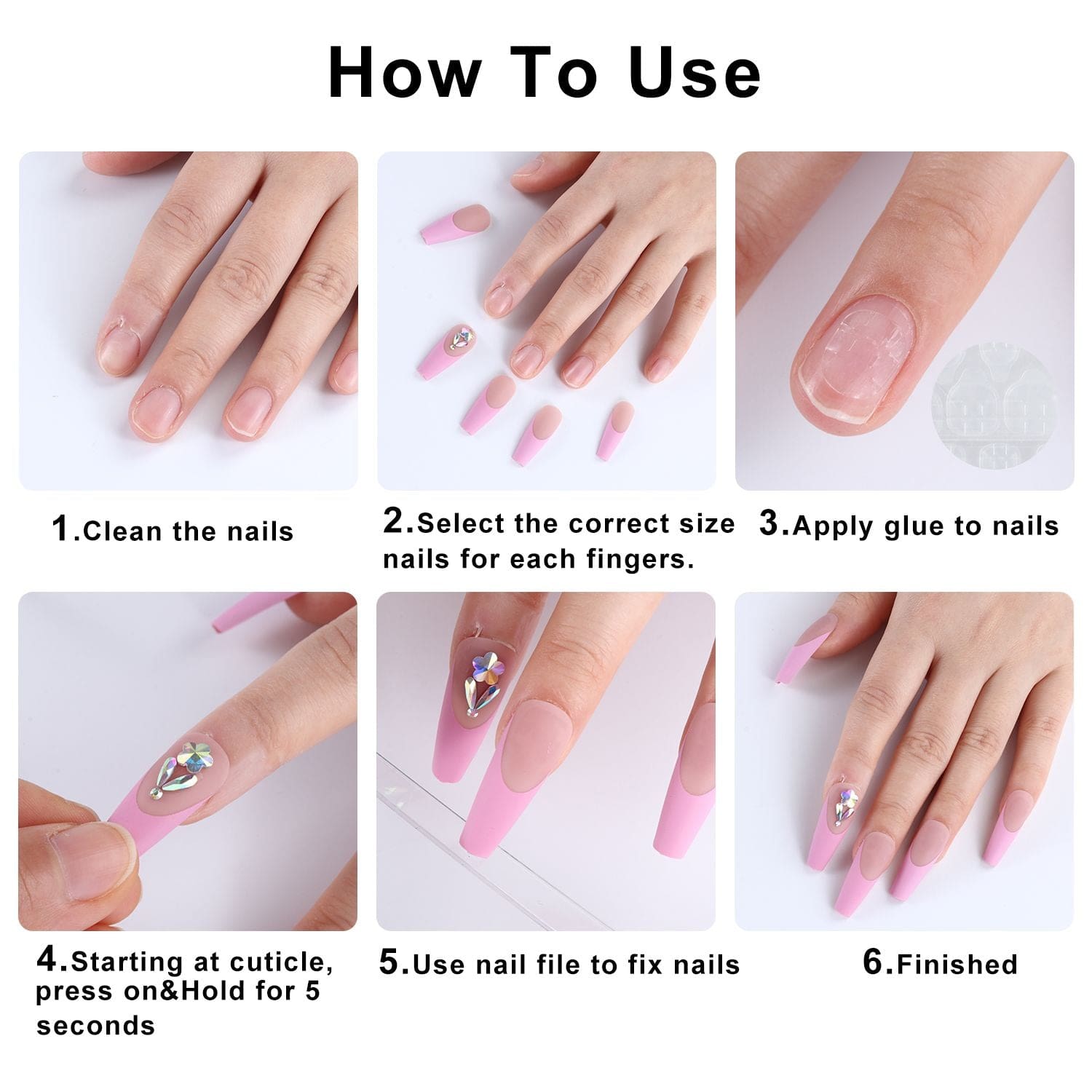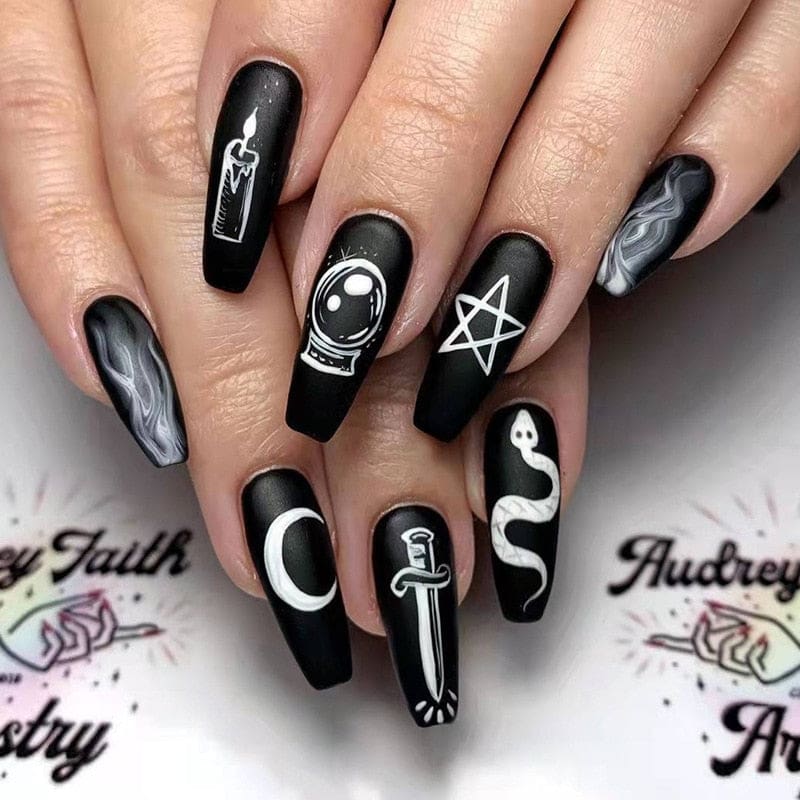 Occult Press On Nails
This item is in stock now and ready to ship worldwide.
Scroll down for product details & size specifications.
Dream of the perfect gothic nails? Get the look with these darkly inspired press-on nails ideal for goth fashionistas and trendy witches.
Choose sharp talons or rounded claws in black, white, or natural color, decorated with symbols such as the pentagram, dagger, candle, and bats.
Easy to apply and won't damage your nails!
Perfect for an occult party or your day-to-day black look.
Finish the look with this set of Namaste black rings.