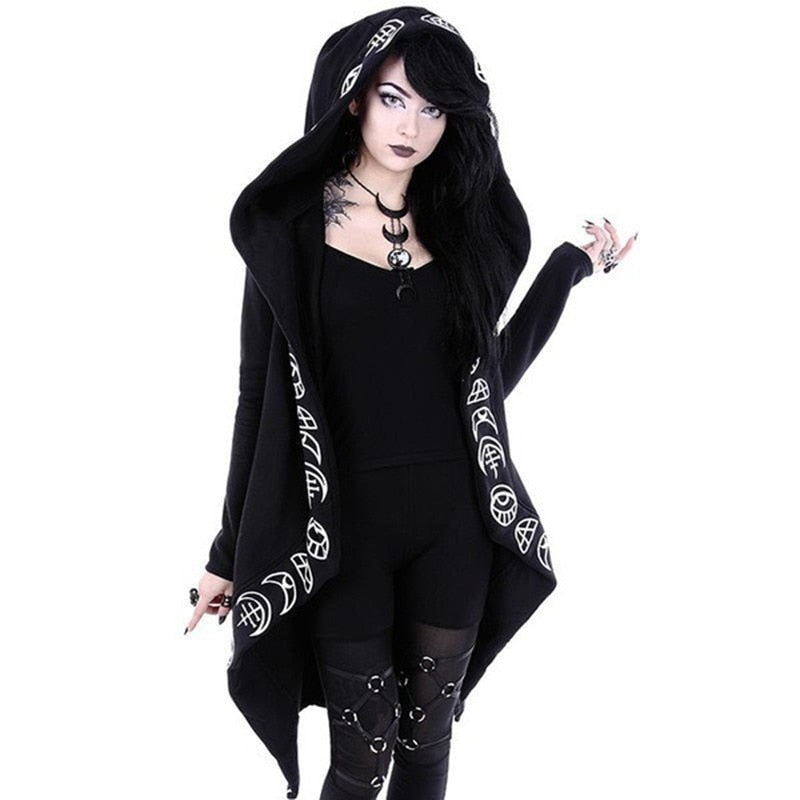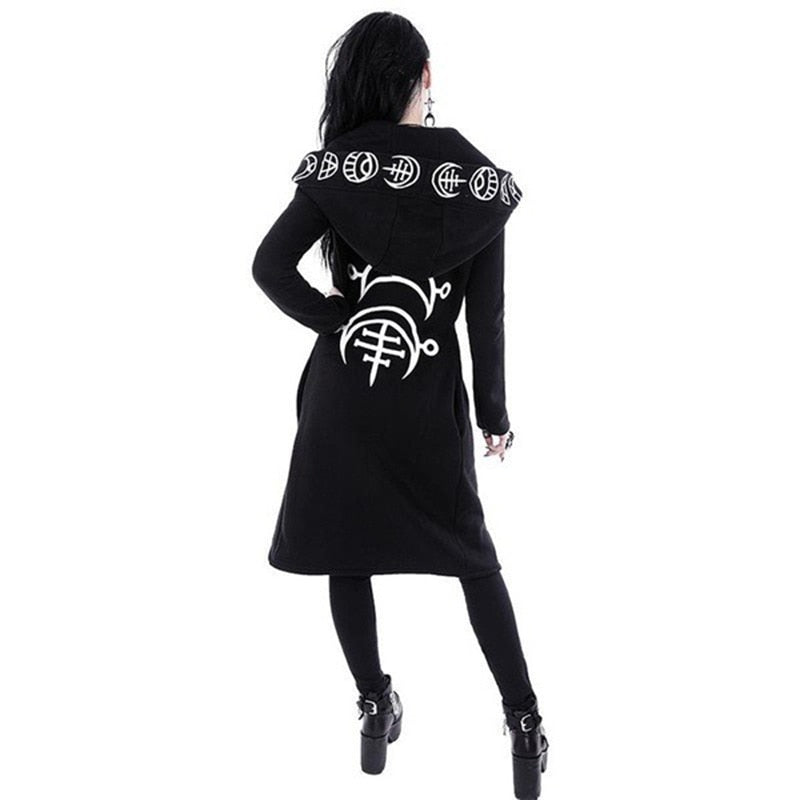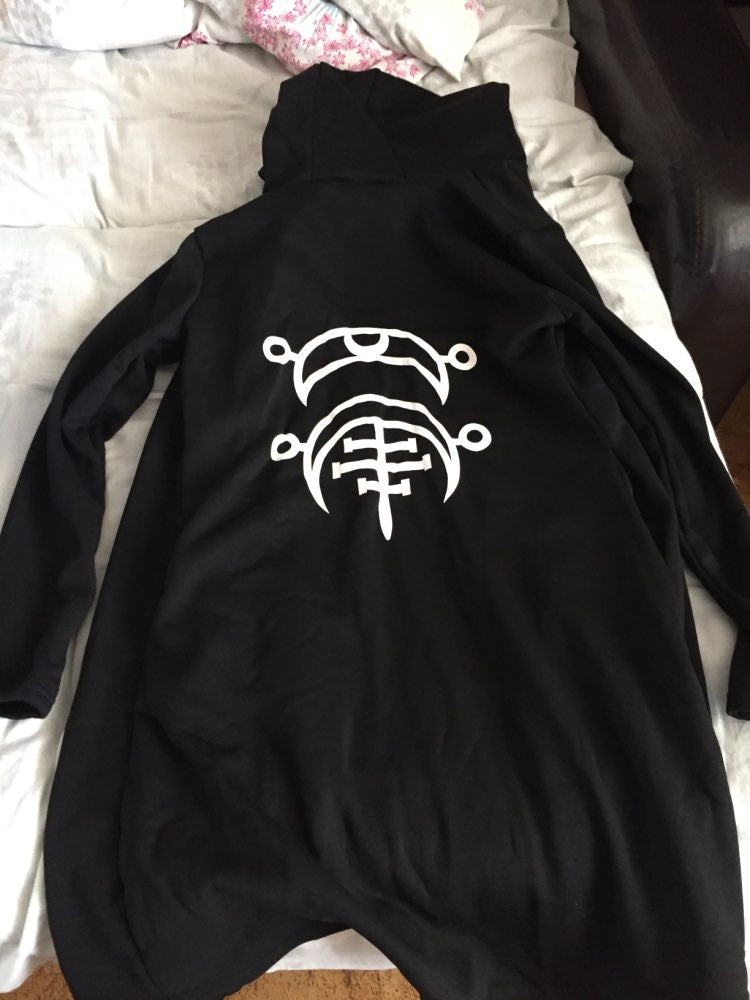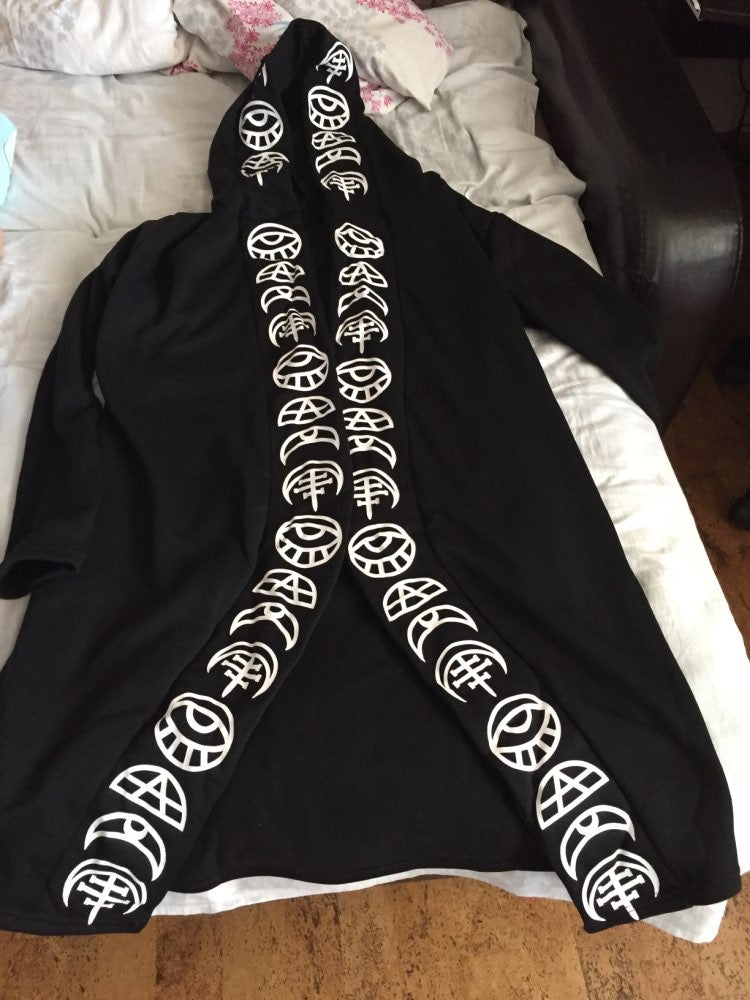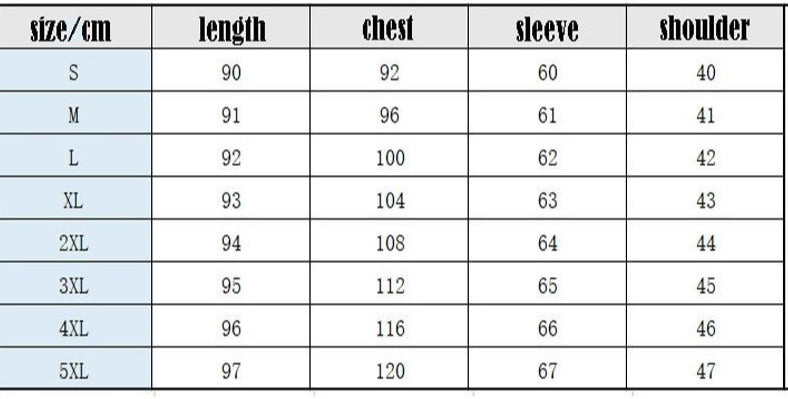 Occult Robe
This item is in stock now and ready to ship worldwide.
Scroll down for product details & size specifications.
This elegant and regal witch inspired long occult hooded robe has stunning mysticism symbolism all over the edges!

With a gorgeous overflowing cowl hood that will have you embracing your inner witch fully!
Made of quality cotton blend fabric that feels great draped across your skin!
Truly a black beauty! This flowing long hooded robe is perfect to wear on a crisp autumn or fall evening.
It flatters virtually every figure with a trailing and flowing line - you'll embody magic! 
Available in plus sizes up to 5XL. Fits smaller so please measure and size up accordingly!

| Size | Chest Width | Length | Shoulder | Sleeve Length |
| --- | --- | --- | --- | --- |
| S | 36.22cm | 35.43cm | 15.75cm | 23.62cm |
| M | 37.80cm | 35.83cm | 16.14cm | 24.02cm |
| L | 39.37cm | 36.22cm | 16.54cm | 24.41cm |
| XL | 40.94cm | 36.61cm | 16.93cm | 24.80cm |
| XXL | 42.52cm | 37.01cm | 17.32cm | 25.20cm |
| XXXL | 44.09cm | 37.40cm | 17.72cm | 25.59cm |
| 4XL | 45.67cm | 37.80cm | 18.11cm | 25.98cm |
| 5XL | 47.24cm | 38.19cm | 18.50cm | 26.38cm |