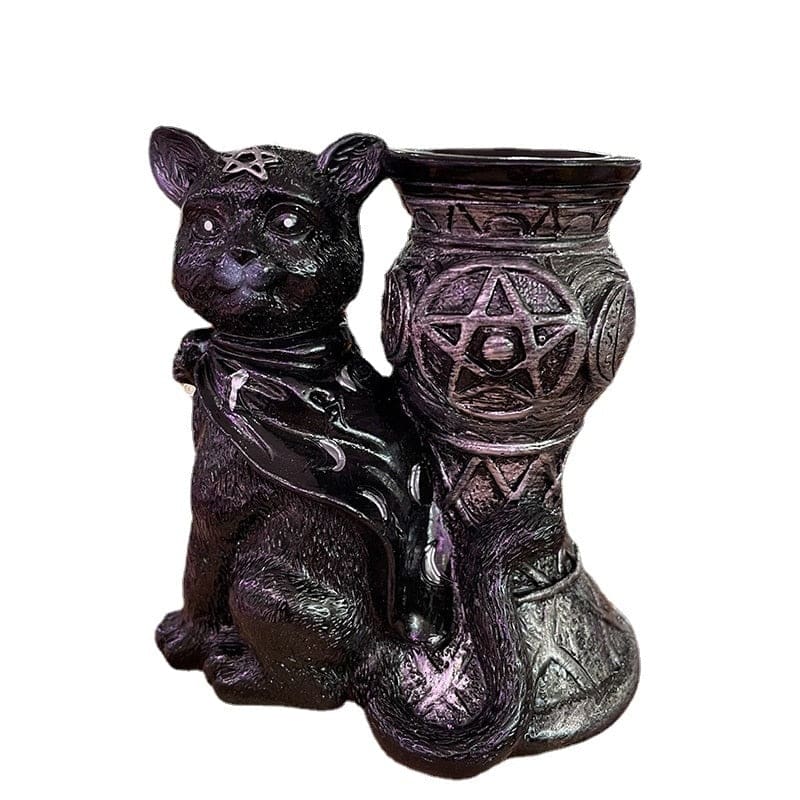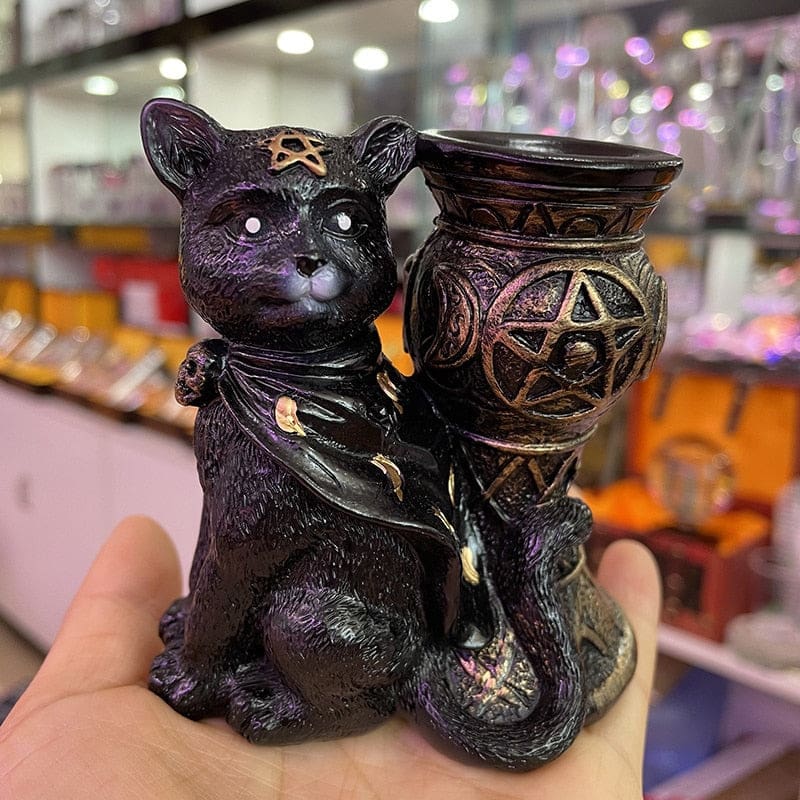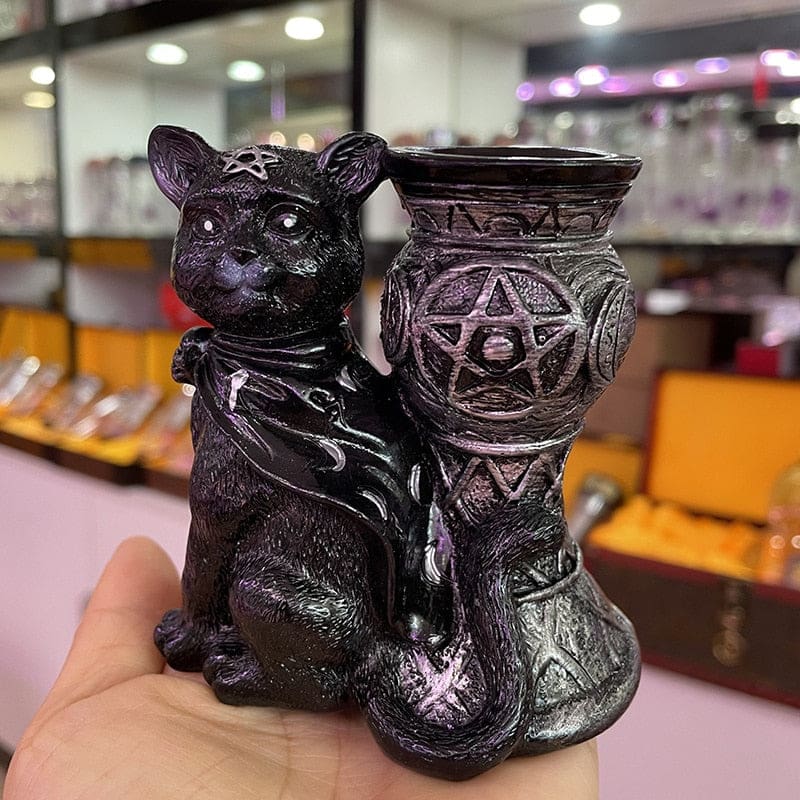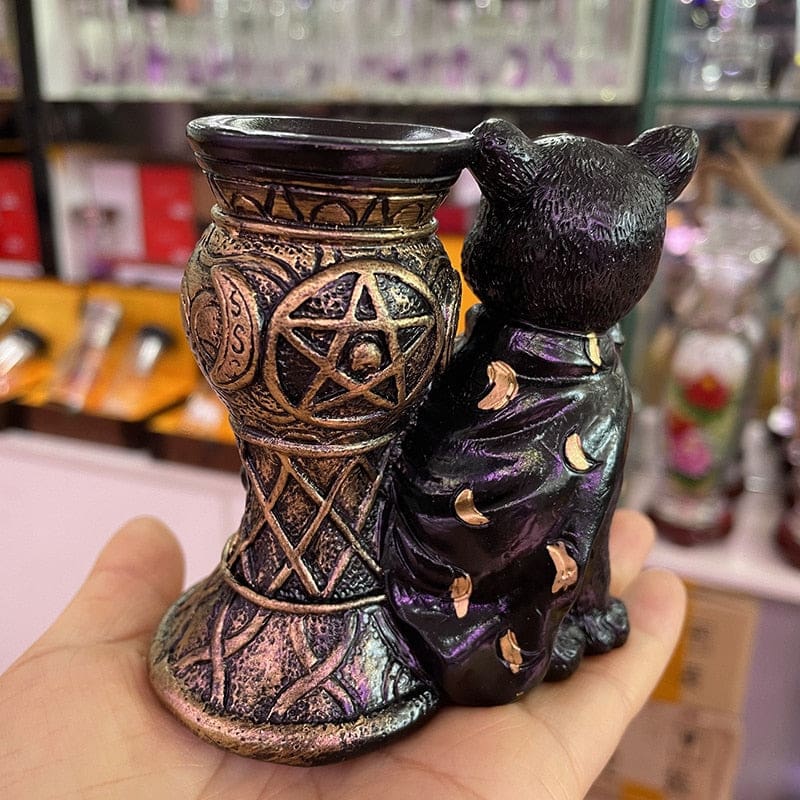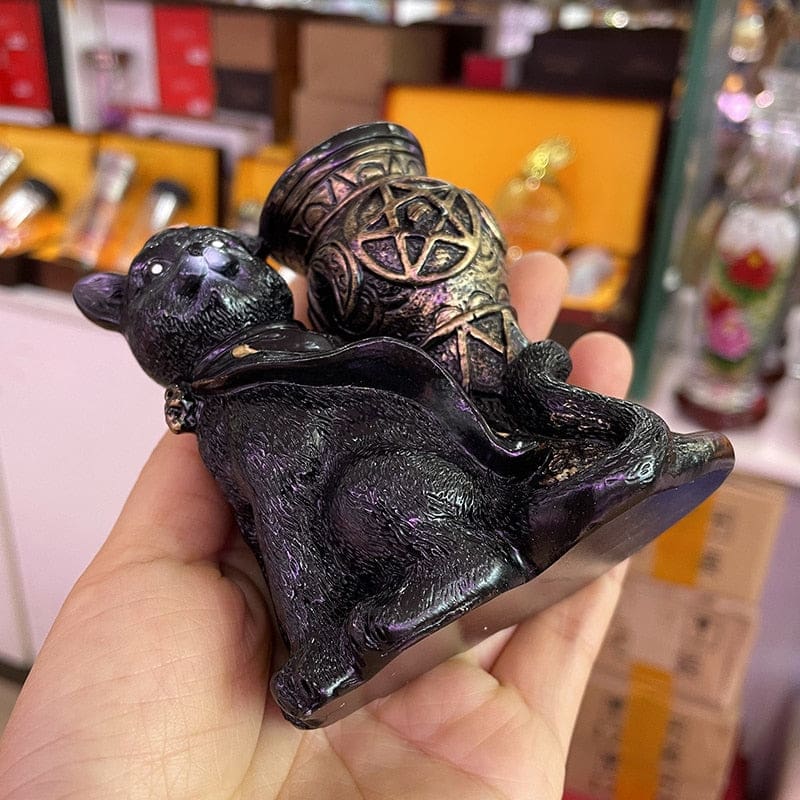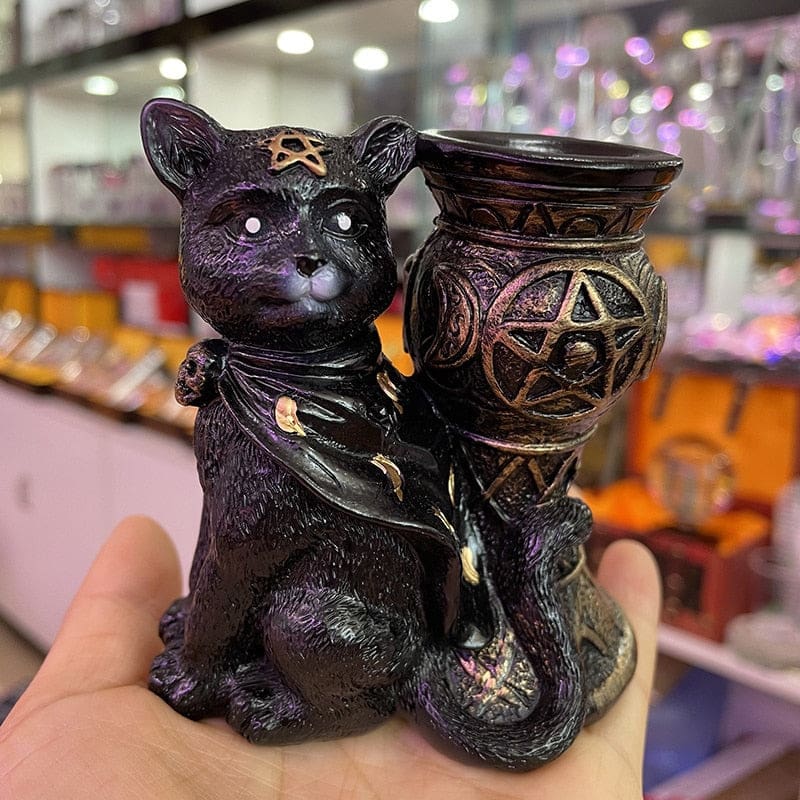 Ornate Black Cat Globe & Candle Stand
This item is in stock now and ready to ship worldwide.
Scroll down for product details & size specifications.
Place today's ritual candle in this black cat familiar candle stand perfect for witches. Place a candle or your favorite crystal globe on the stand.
The candle holder is decorated with the Wiccan pentagram, representing the five elements: earth, air, fire, water, and spirit.
The black cat familiar curls around the stand and wear's a gothic cape with a pentagram symbol on its head.
This piece can be used to hold the fire of your sacred altar, or as a piece f gothic home decor.
Display this keepsake on this Moon Crystal Storage Unit.