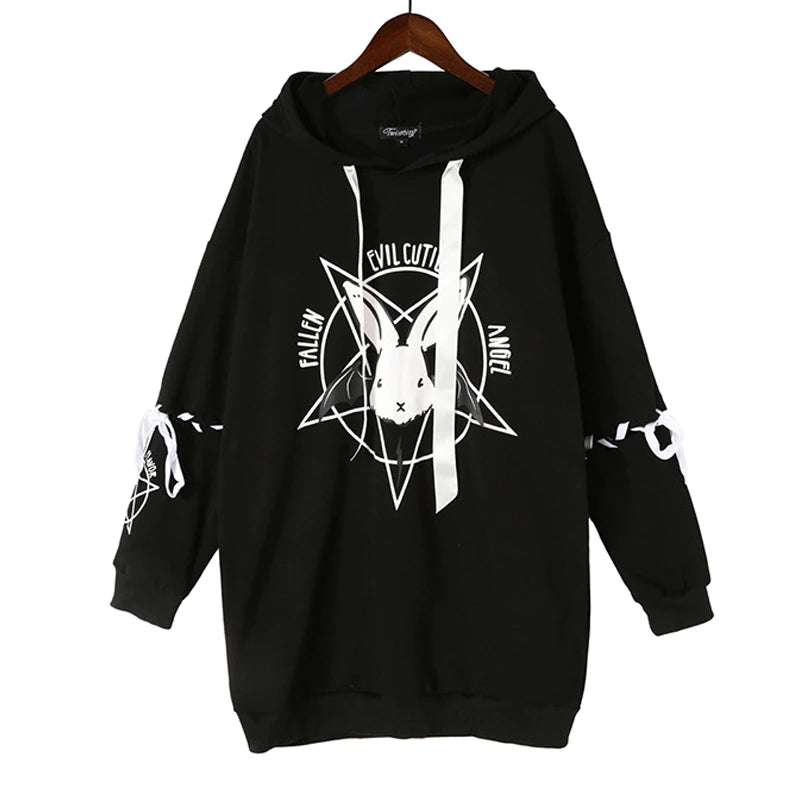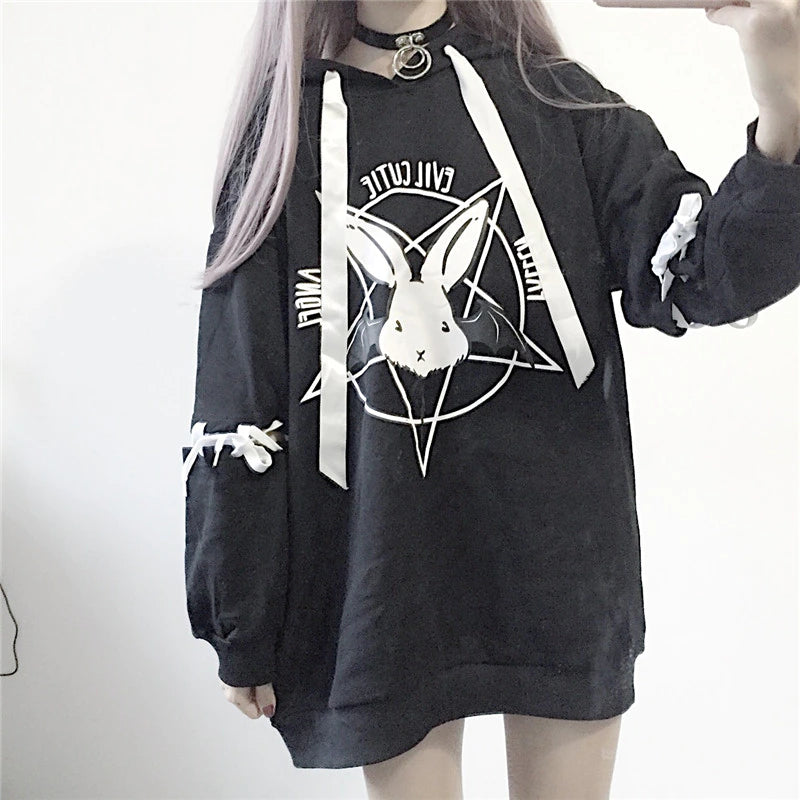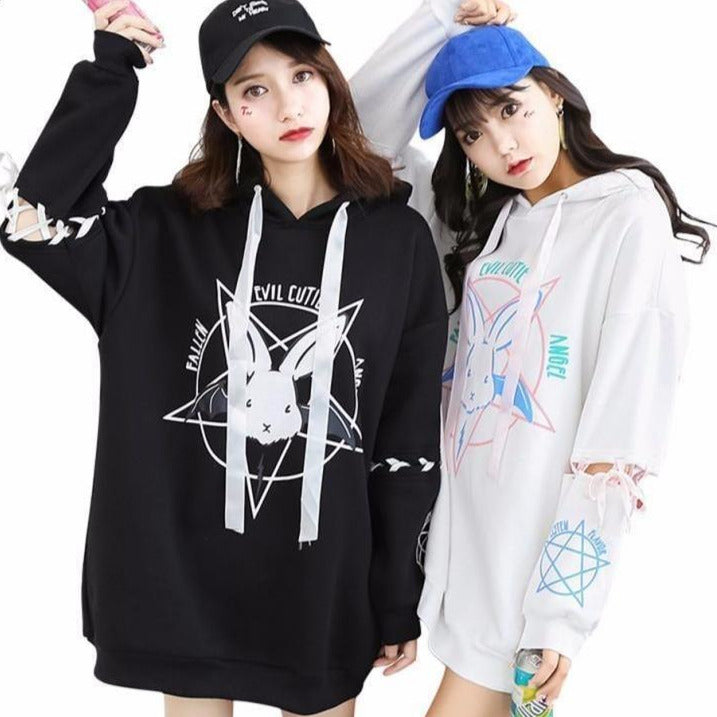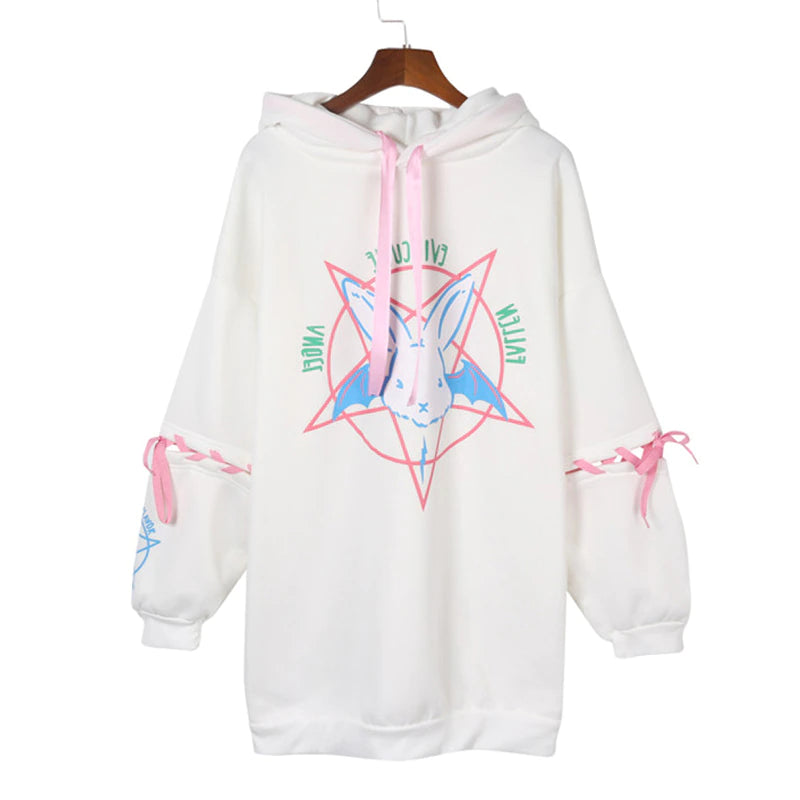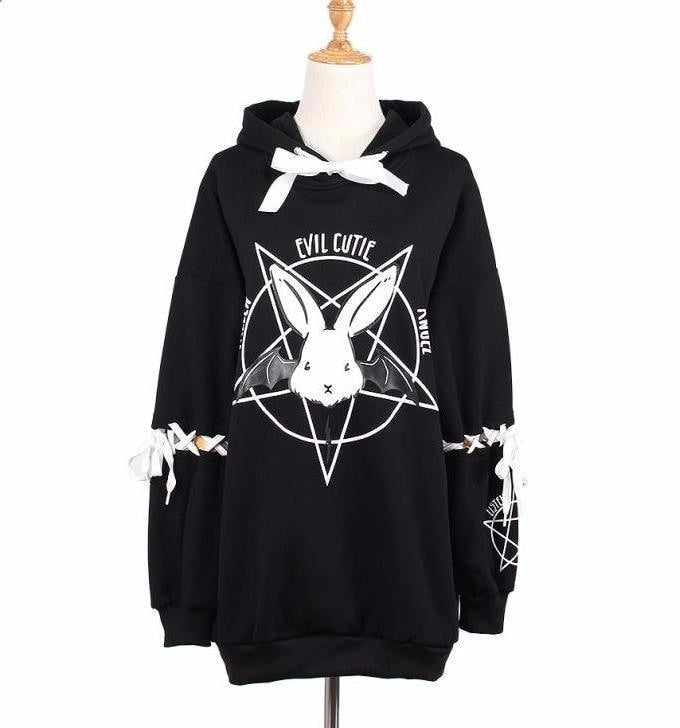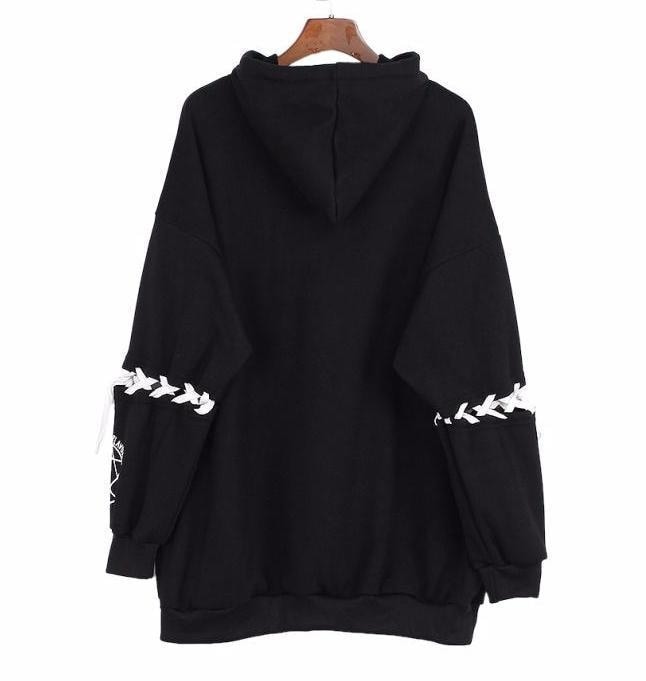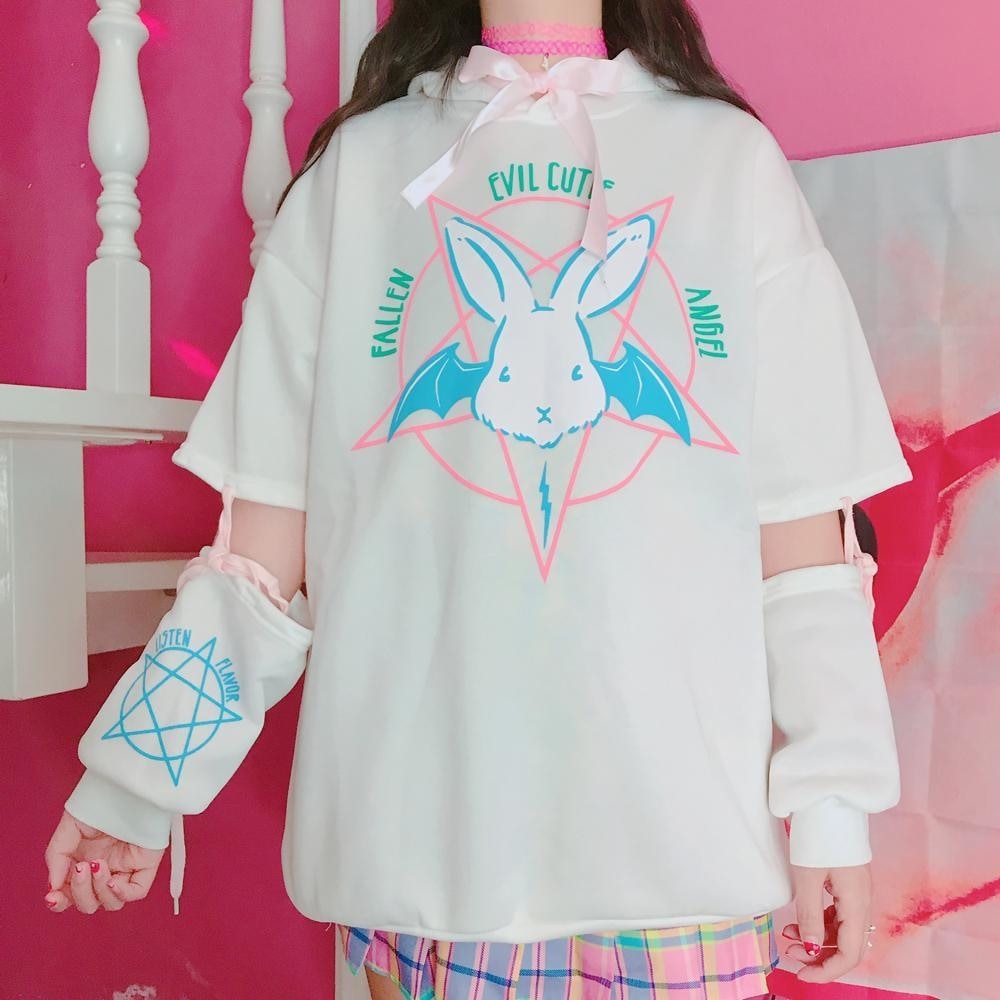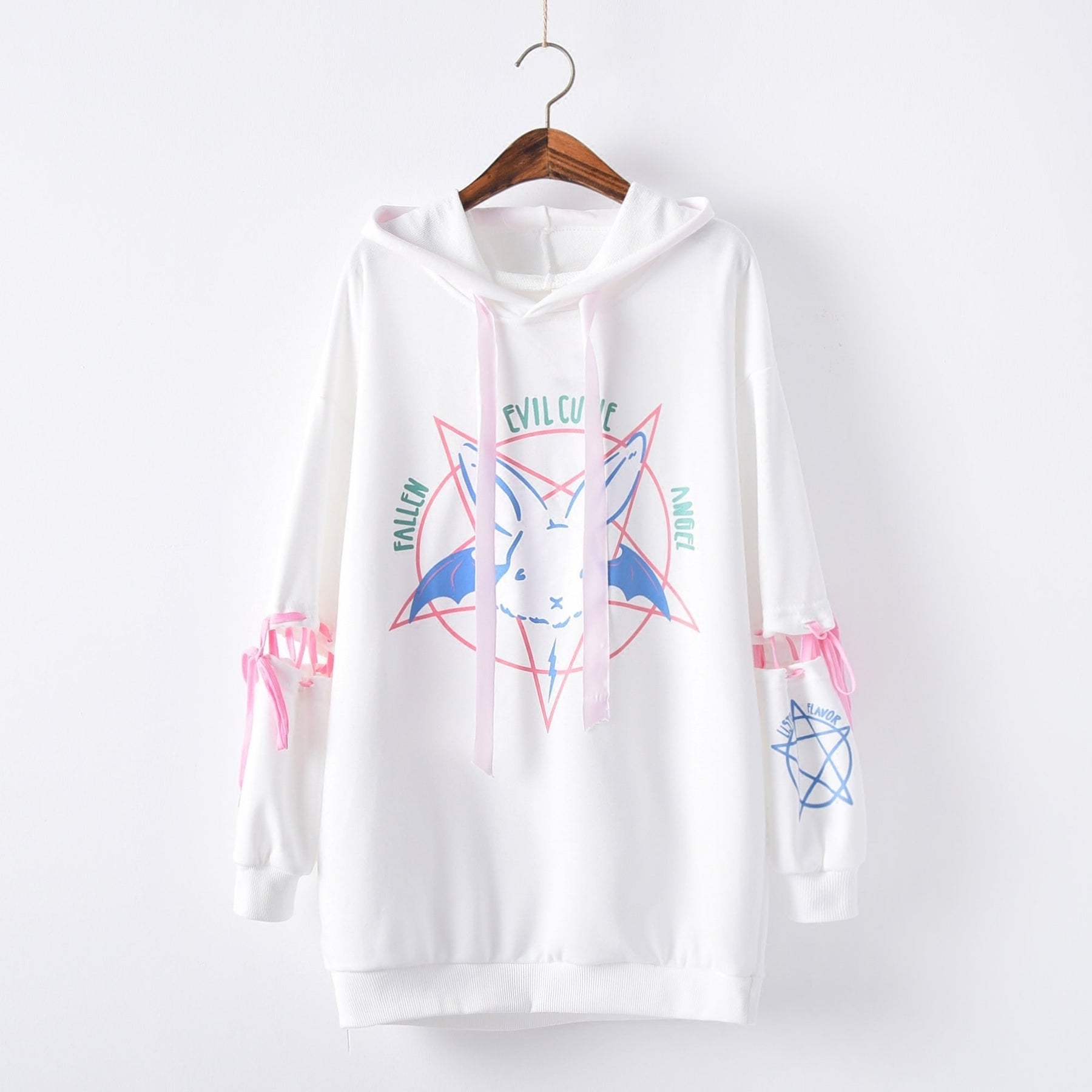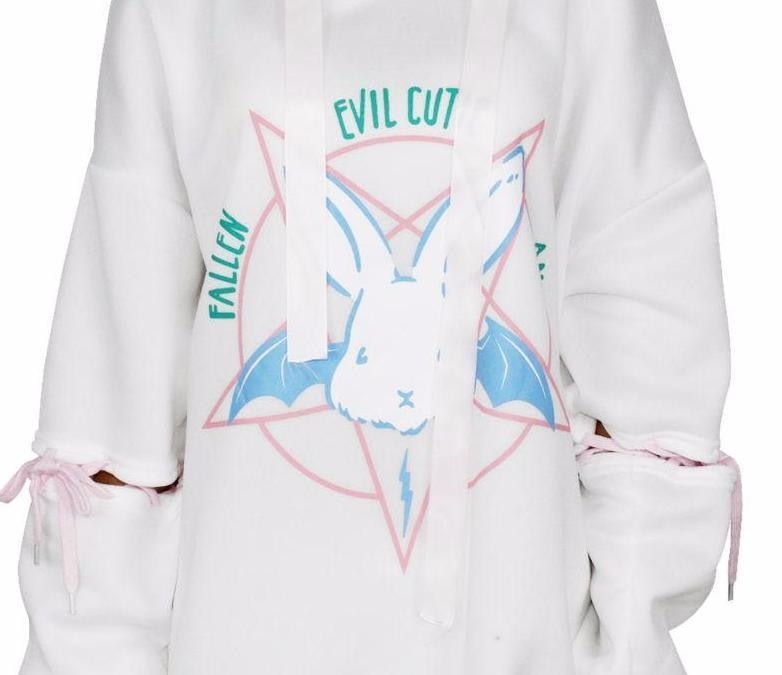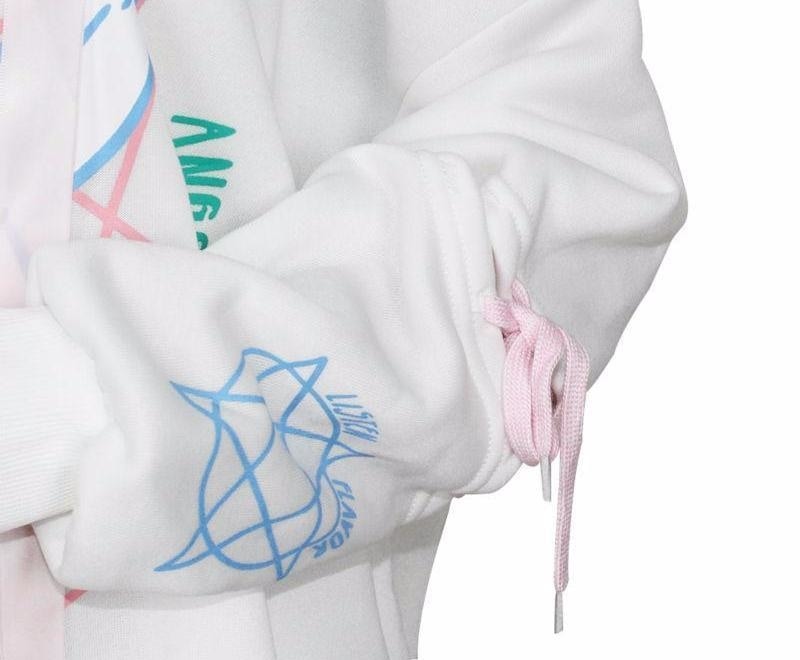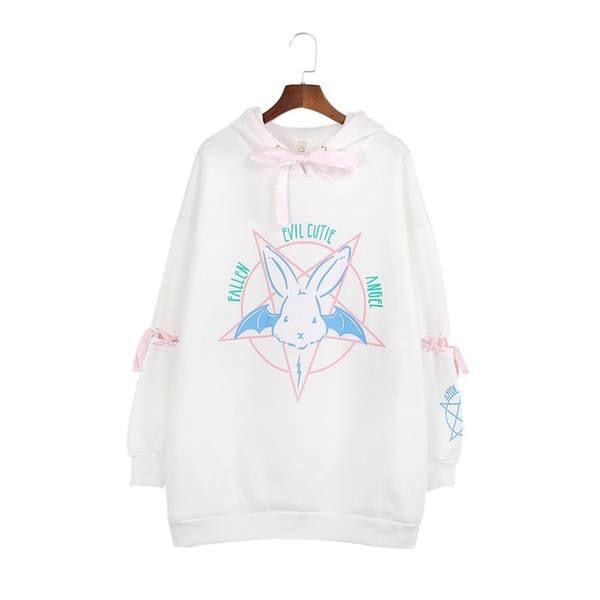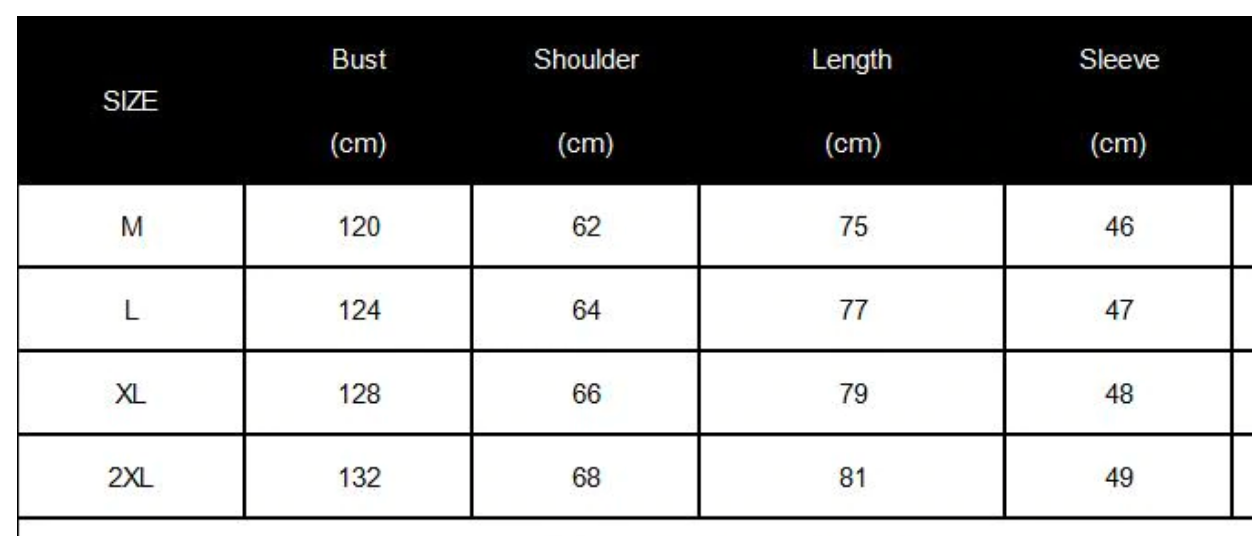 Pentagram Bunny Hoodie
This item is in stock now and ready to ship worldwide.
Scroll down for product details & size specifications.
This evil cute pentagram bunny patchwork hoodie has so many unique details that are sure to score you endless compliments.
Featuring a five pointed pentacle with a bat-winged bunny rabbit in the middle, corset lace-up sleeves, and the words fallen evil cutie!
This warm sweatshirt is comfy, cozy, and a true fashion statement!
Available in jet black, or a white pastel aesthetic.
Sizes up to 2XL. Measure to be sure it will fit the way you want!