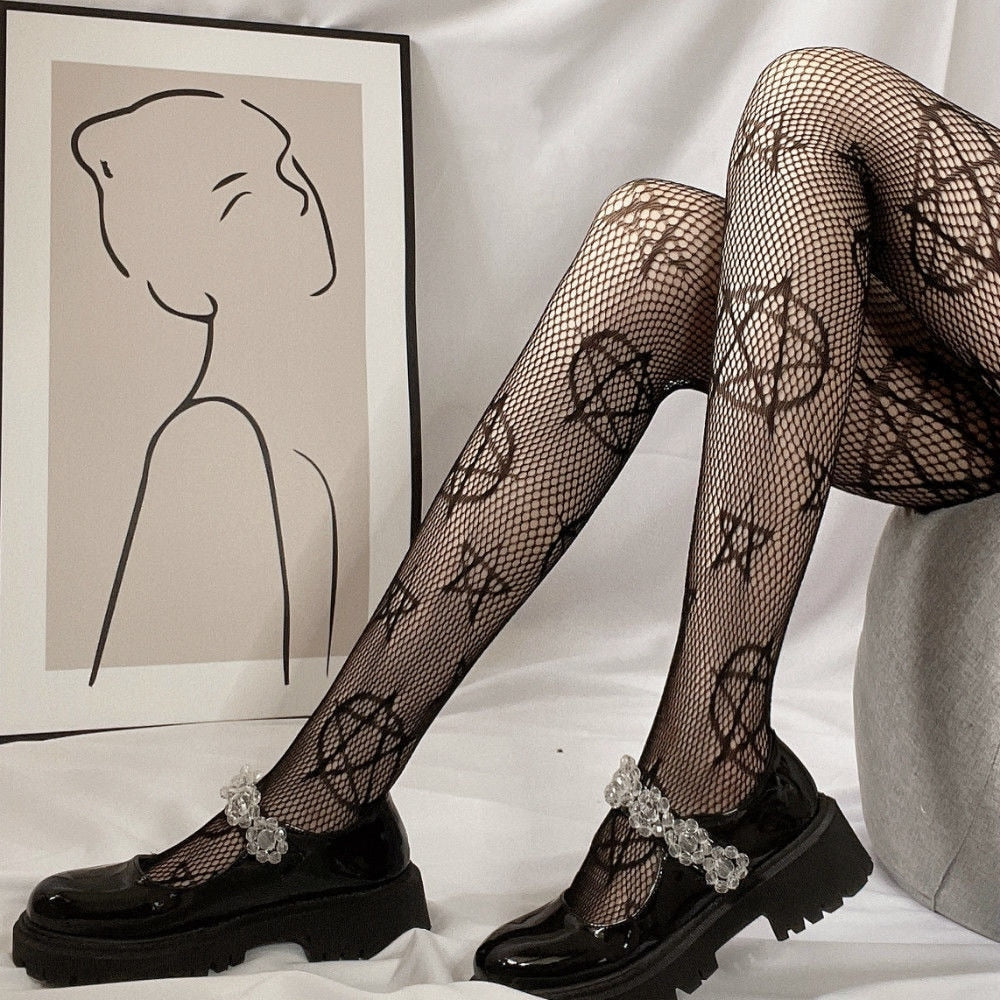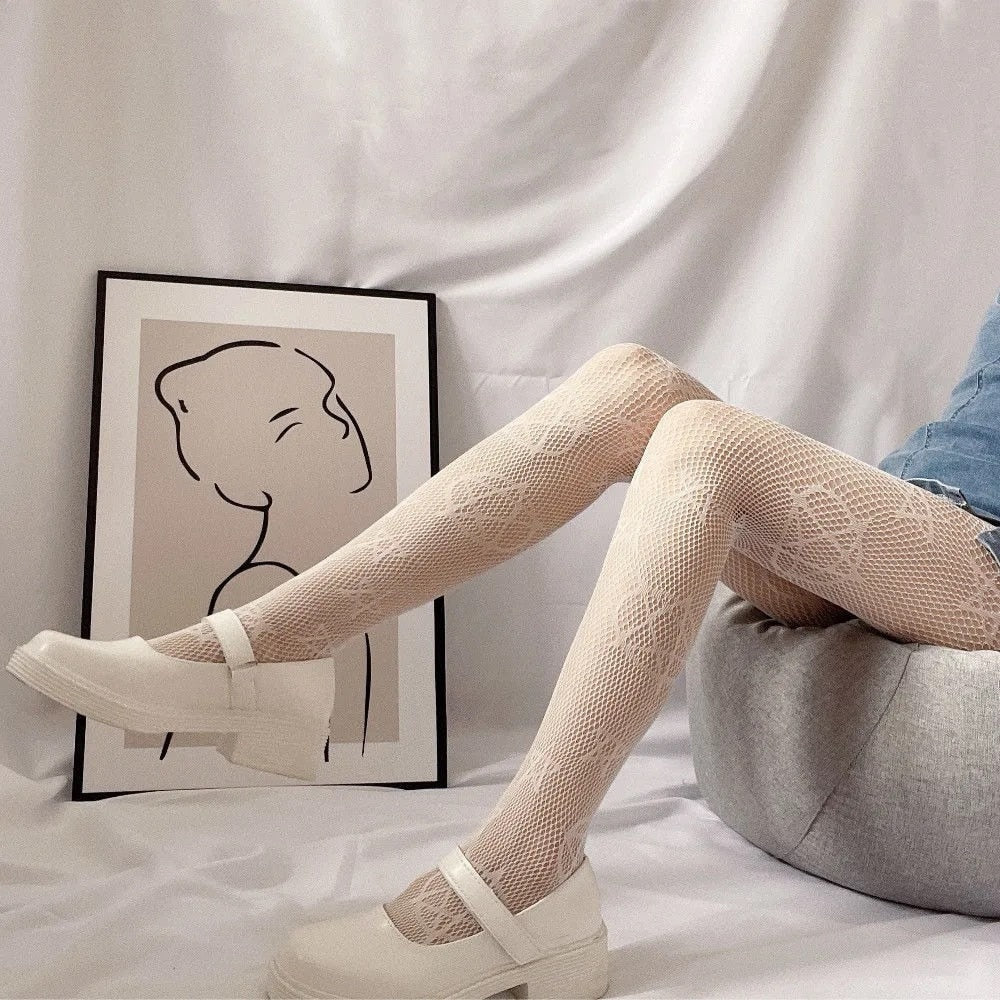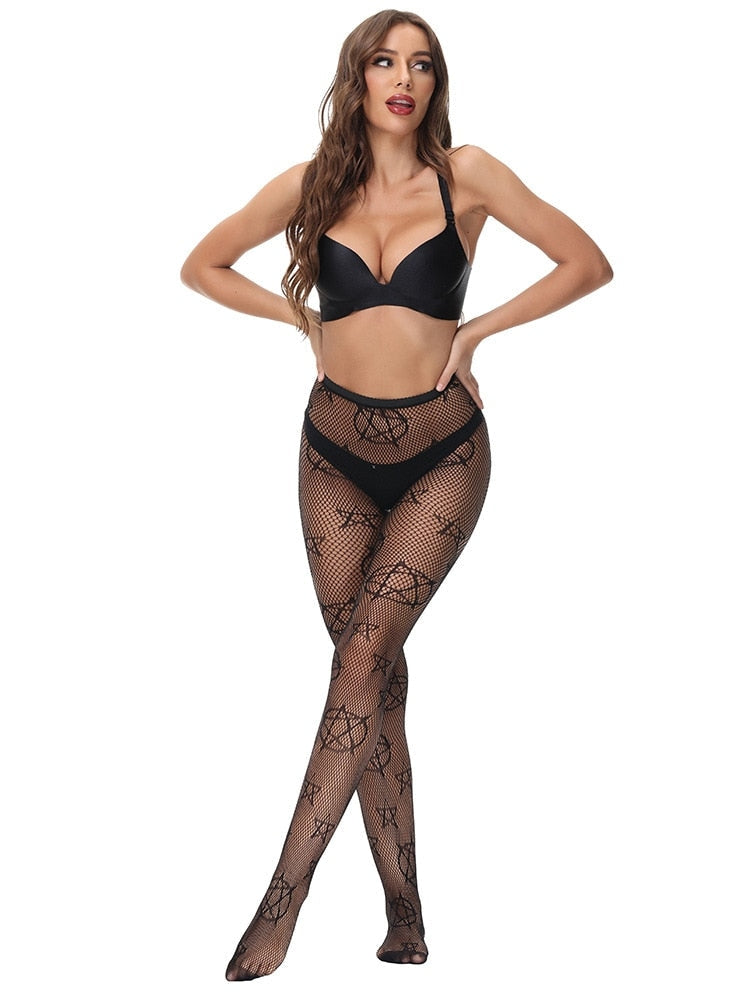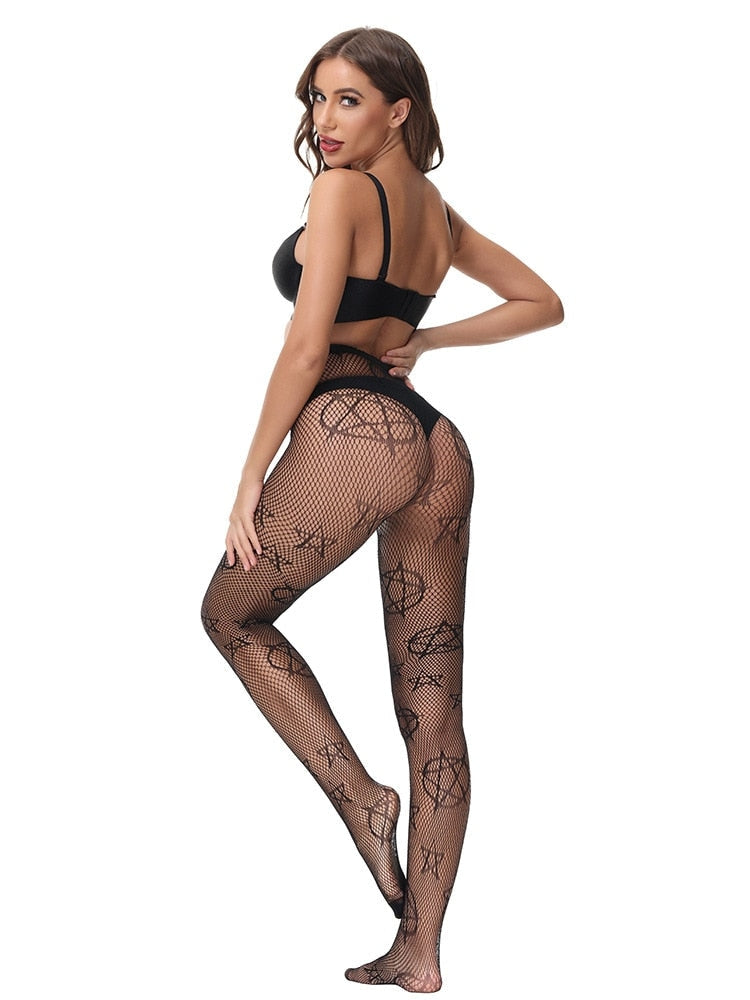 Pentagram Fishnets
This item is in stock now and ready to ship worldwide.
Scroll down for product details & size specifications.
These black or white pentagram printed fishnet tights are the perfect fit for witchy babes craving a little gothic edginess! 

Made of soft, stretchy, mesh fishnet pantyhose fabric that has lots of "give".

Beautiful embroidered pentagram stars all over front, back, and sides! 

Generous stretch to accommodate size small up to XXL.