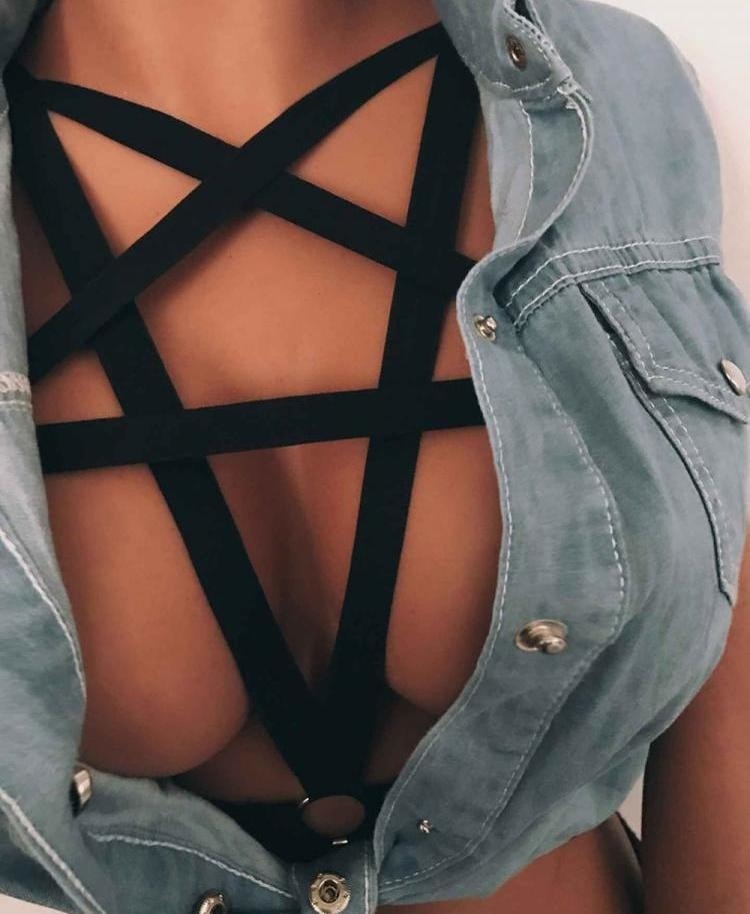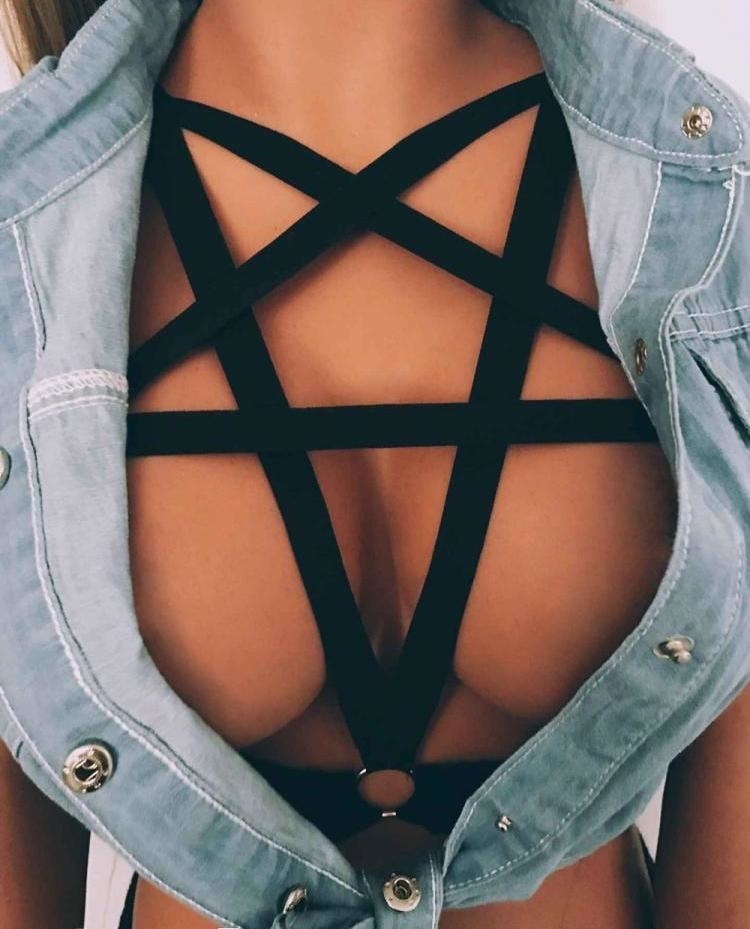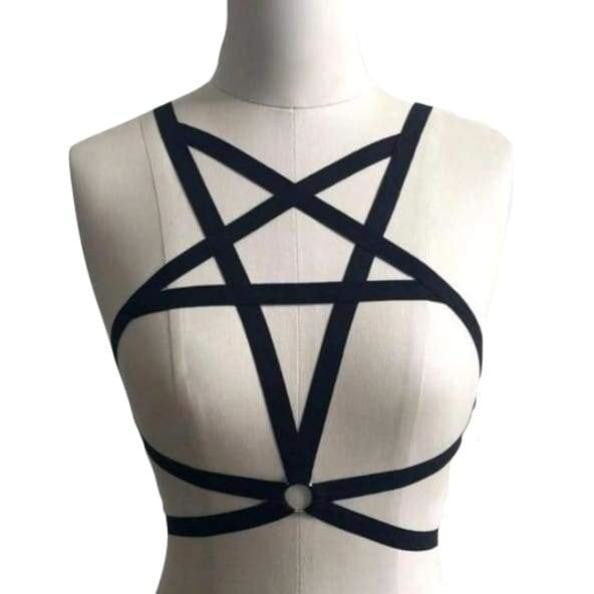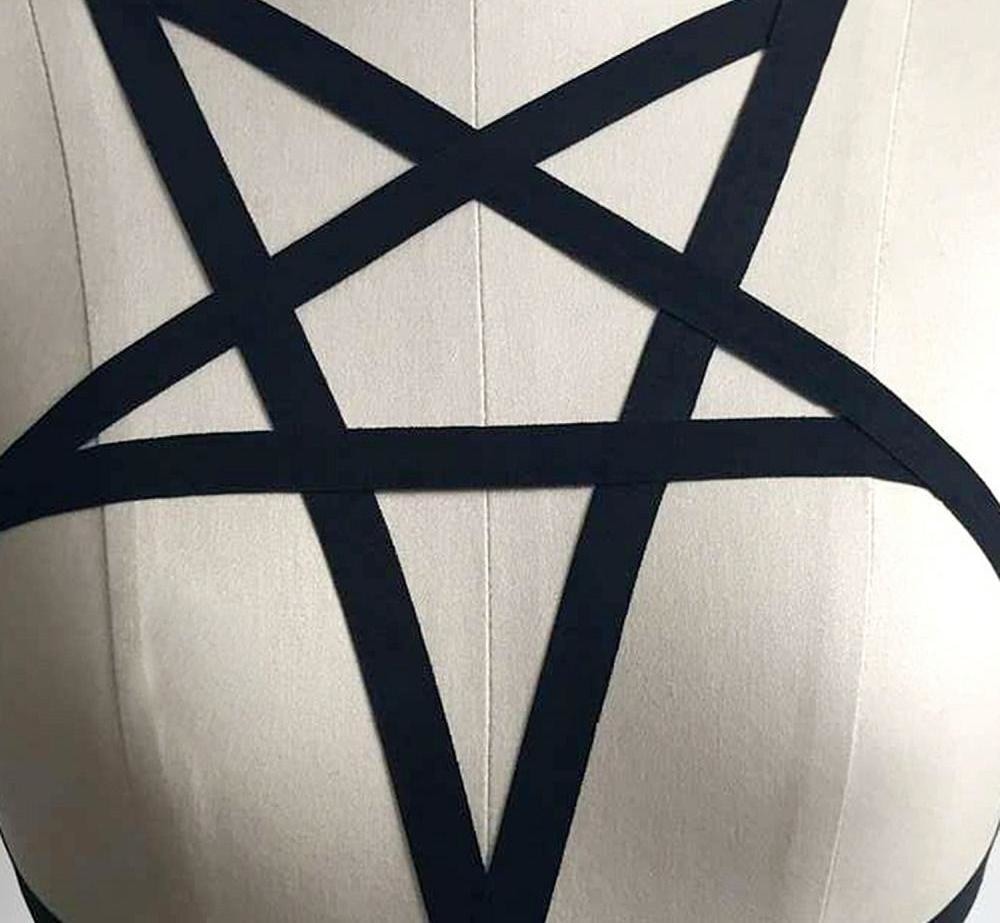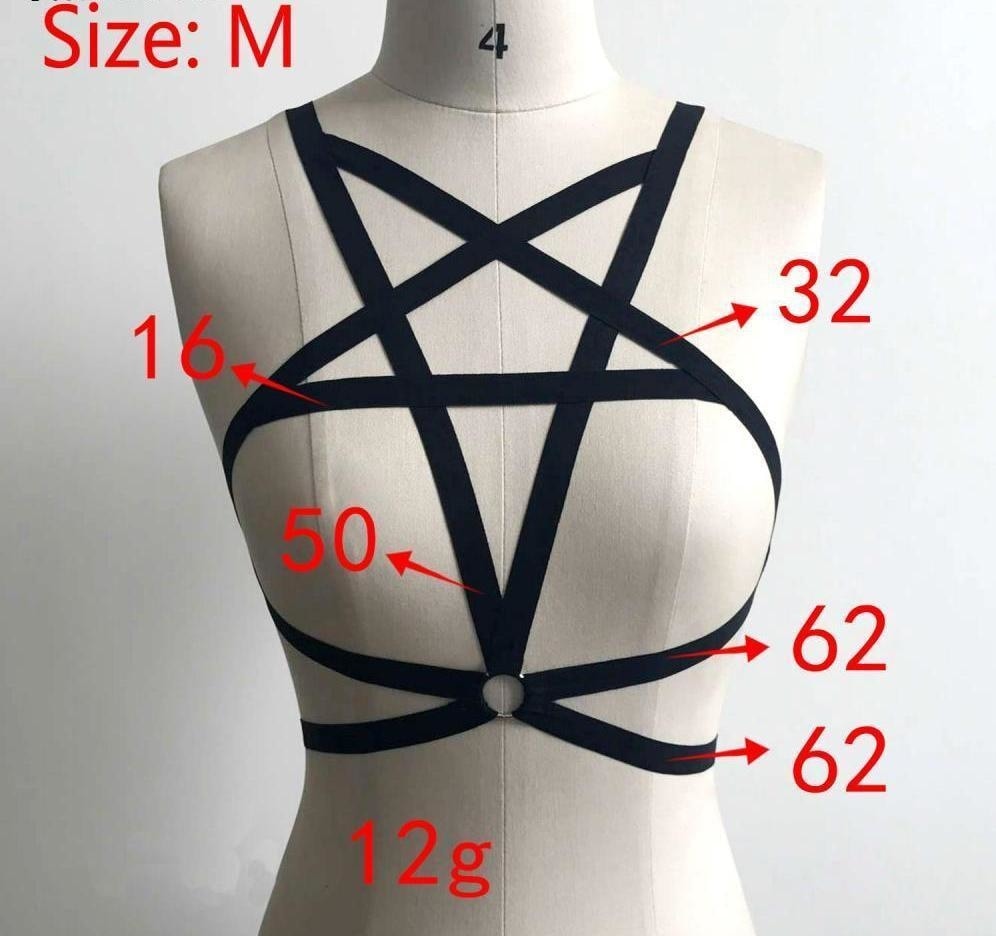 Pentagram Harness
This item is in stock now and ready to ship worldwide.
Scroll down for product details & size specifications.
This super cute pentagram harness is a must have in every pagan or witch's closet.  

Wear this cute harness in the bedroom, or  as a statement piece at parties and events, or heck, wear it to the office! You can get away with wearing this strappy harness anywhere, and it's sure to score you endless compliments. 
Stretchy and secure straps ensure a comfortable fit! 
 All the belts are elastic and stretch.
Under-bust fits 70-85cm.