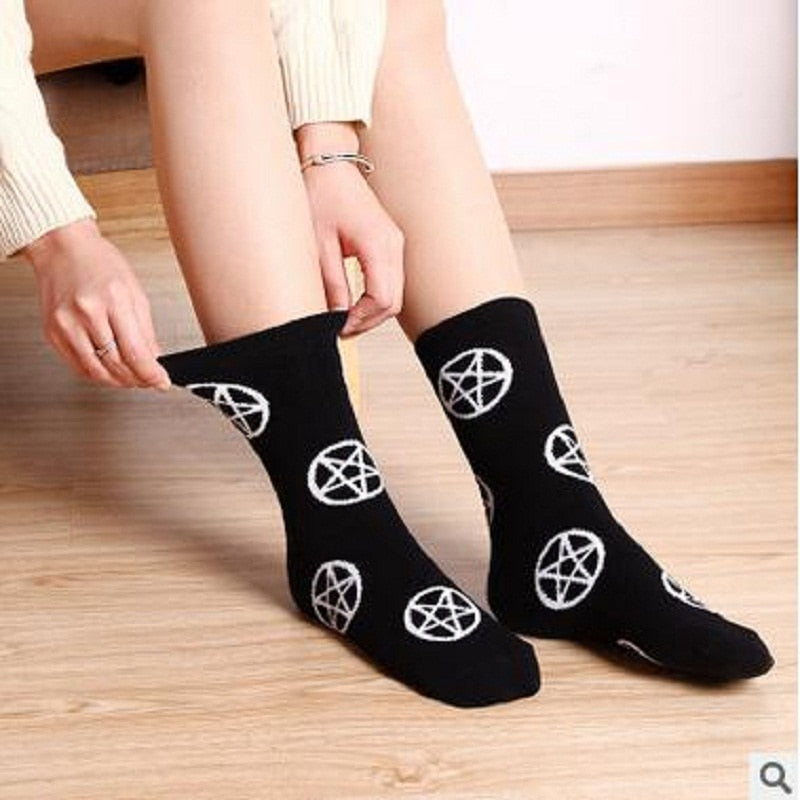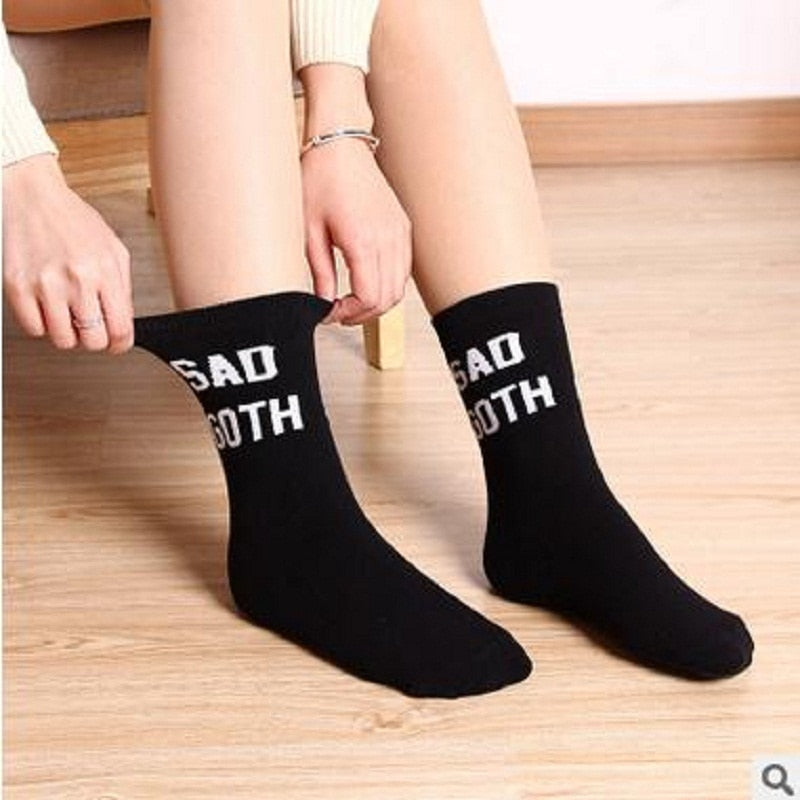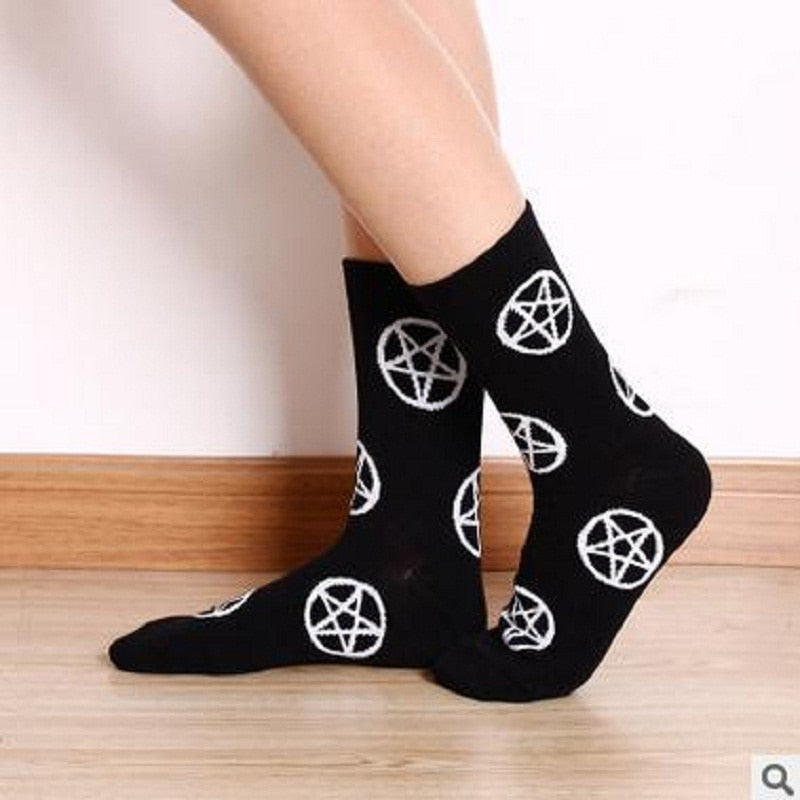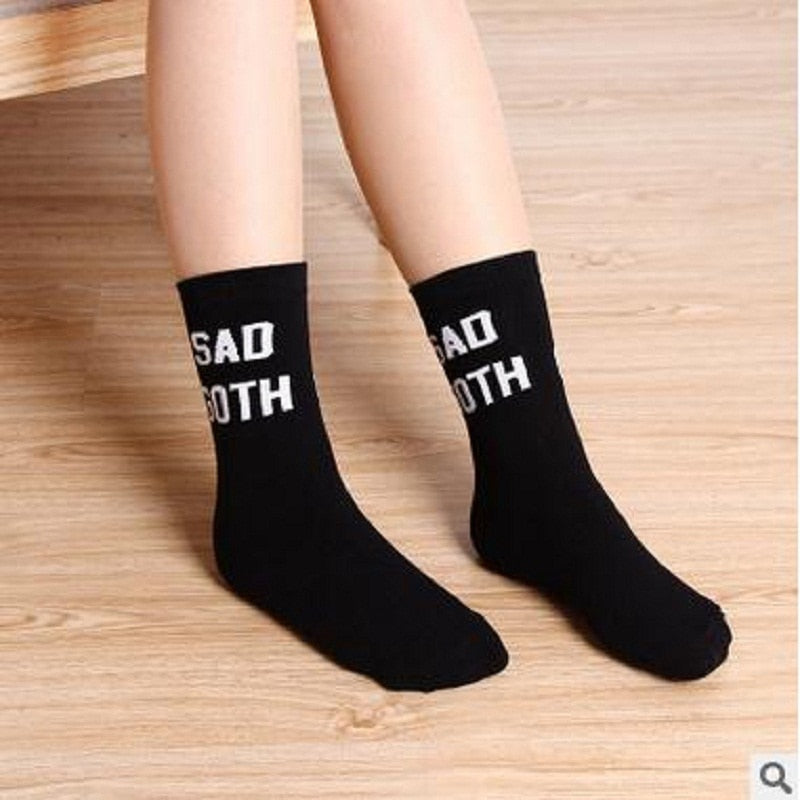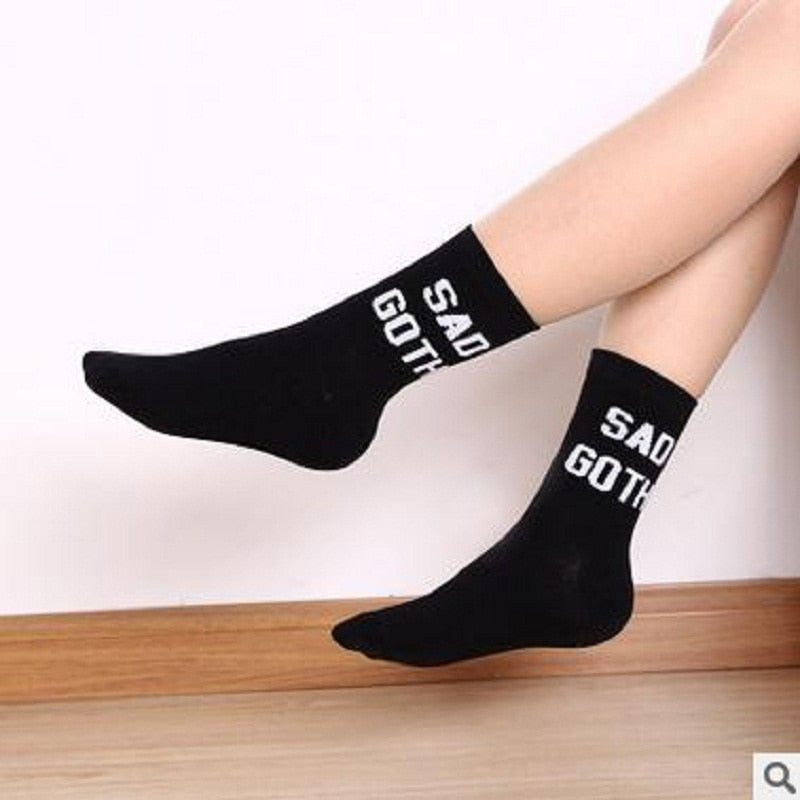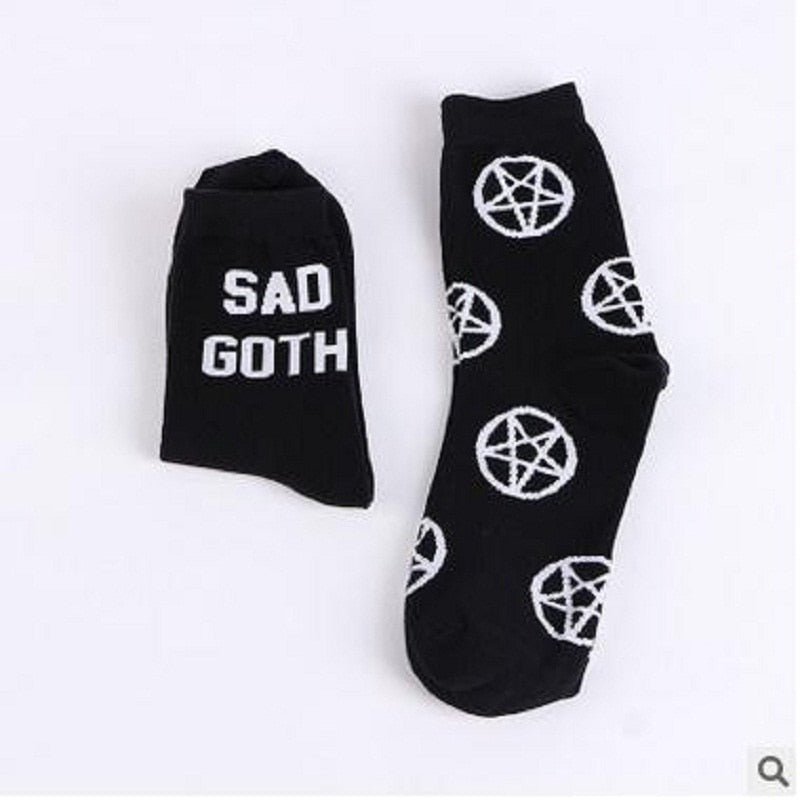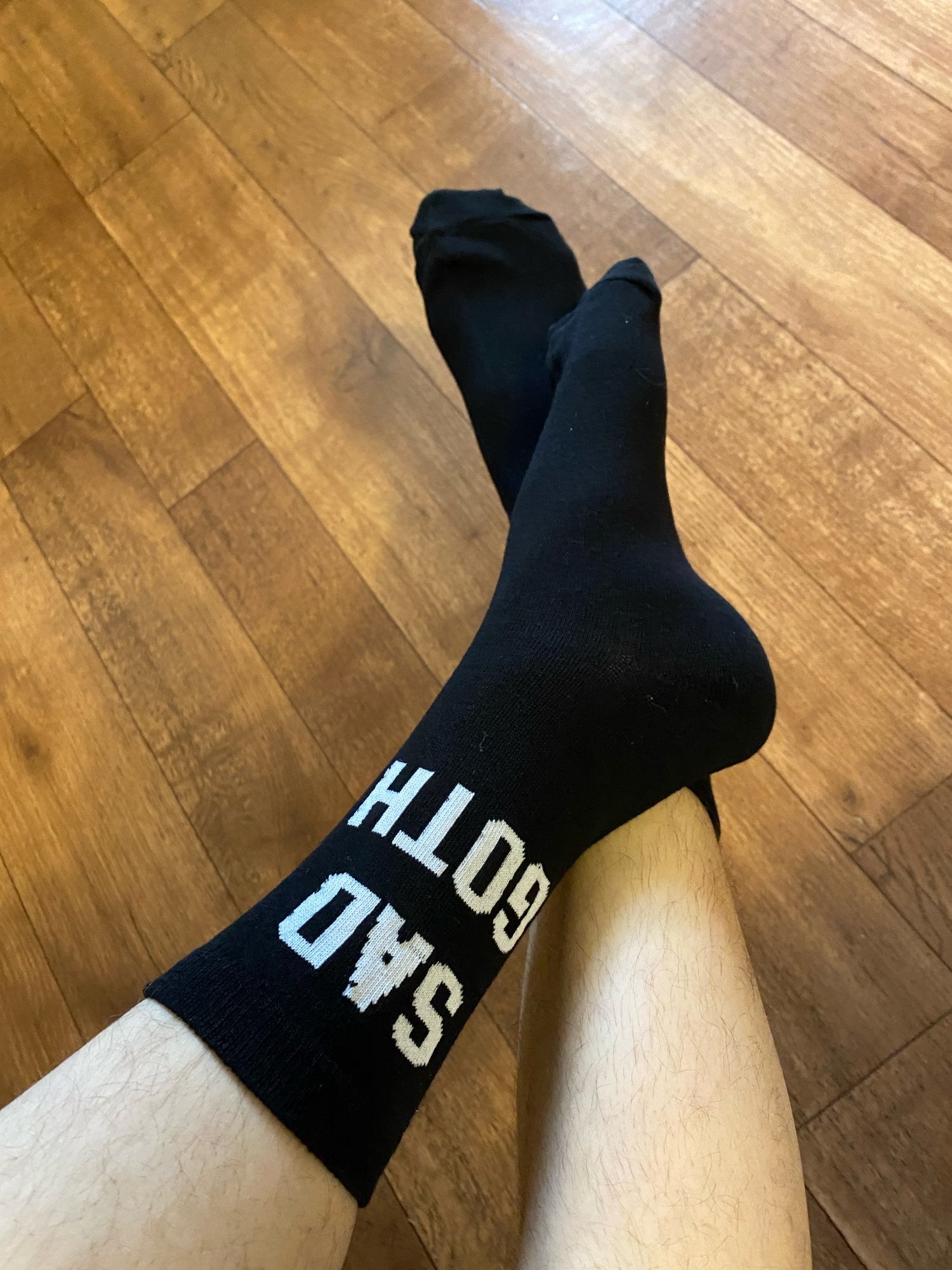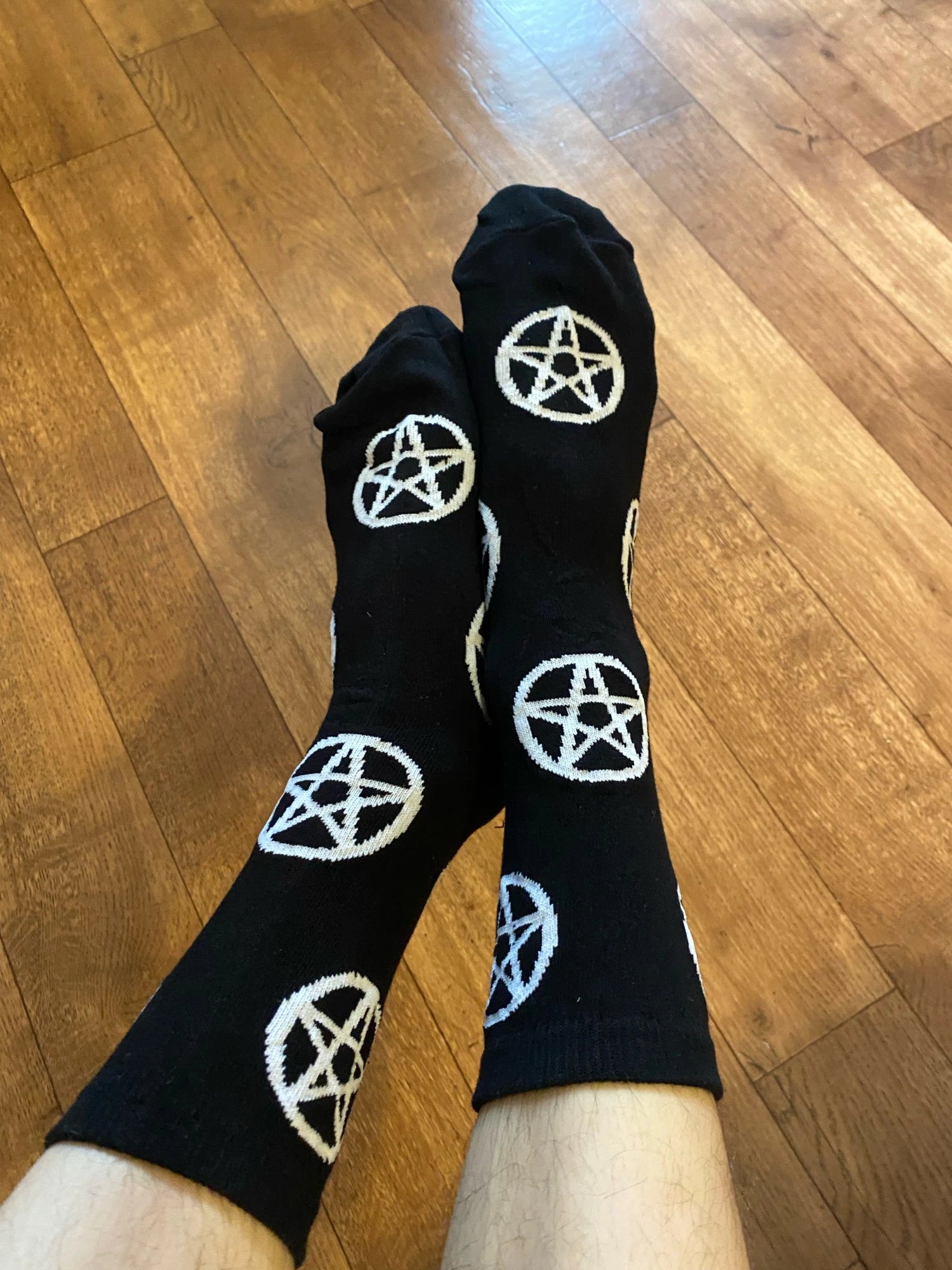 Pentagram Socks
This item is in stock now and ready to ship worldwide.
Scroll down for product details & size specifications.
Every spooky cutie needs a fabulous pair of gothic pentagram socks

Creepy cute and perfect for halloween OR year round! 
Inspired by cute goth fashion! 
Quality cotton.
Choose from pentagrams or the words "Sad Goth" on the ankle.
One size stretches considerably and fits most female shoe sizes.