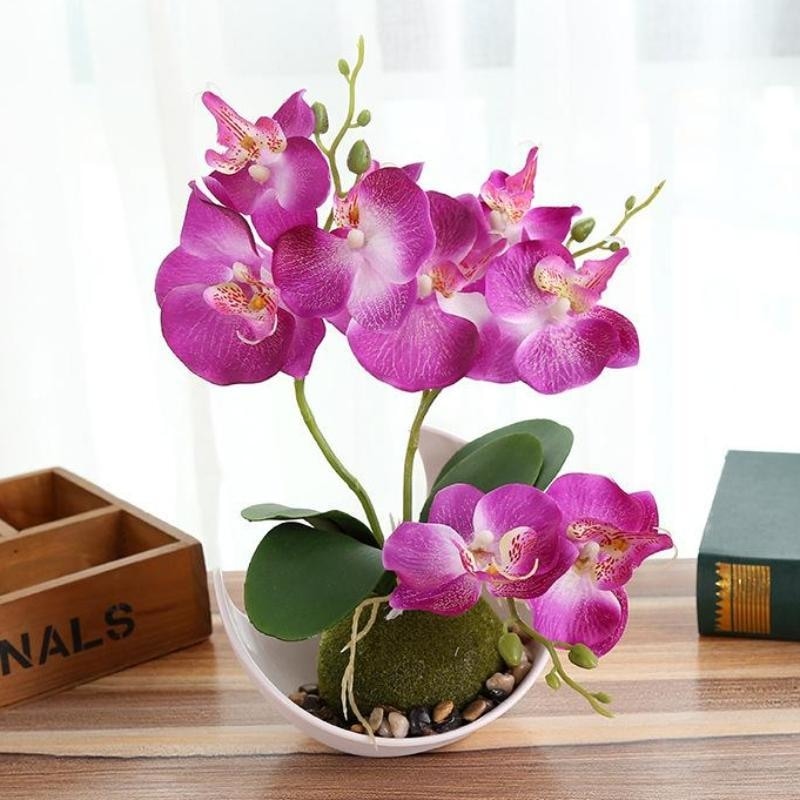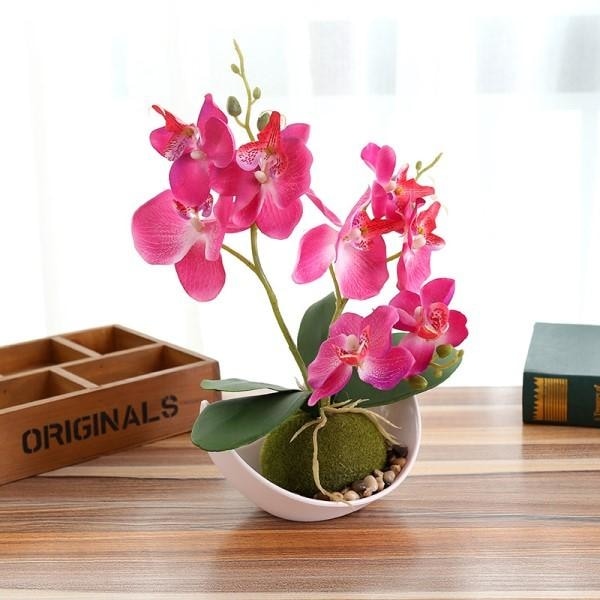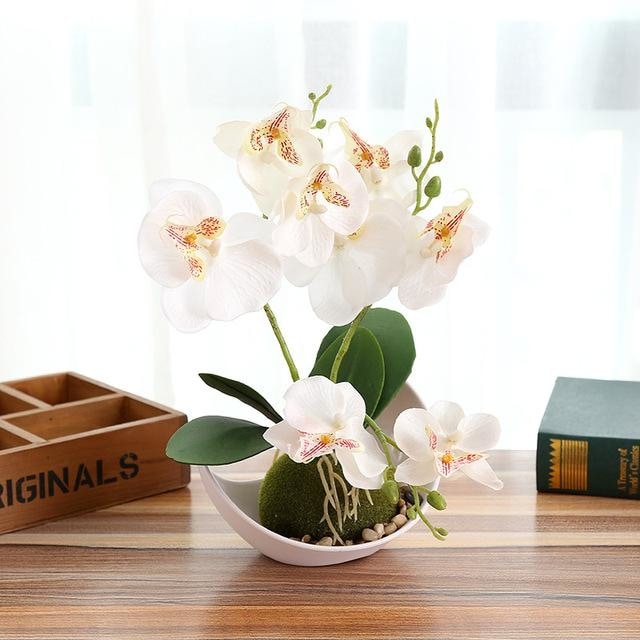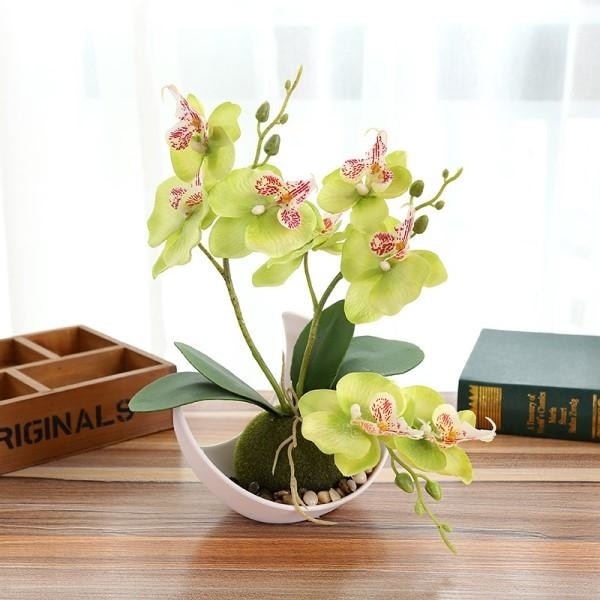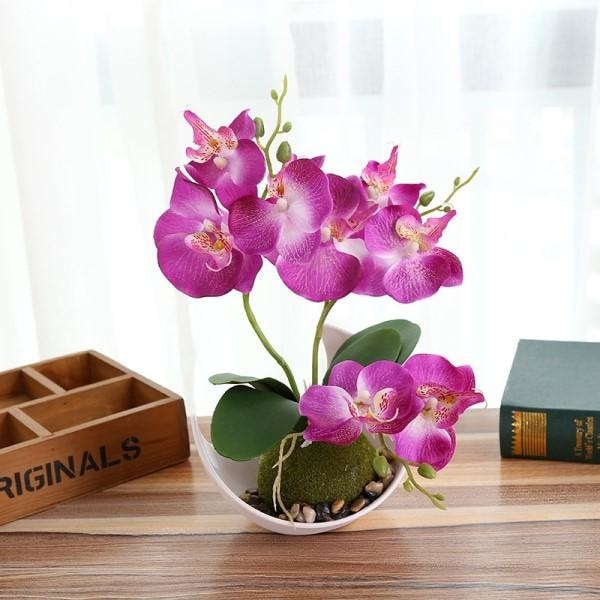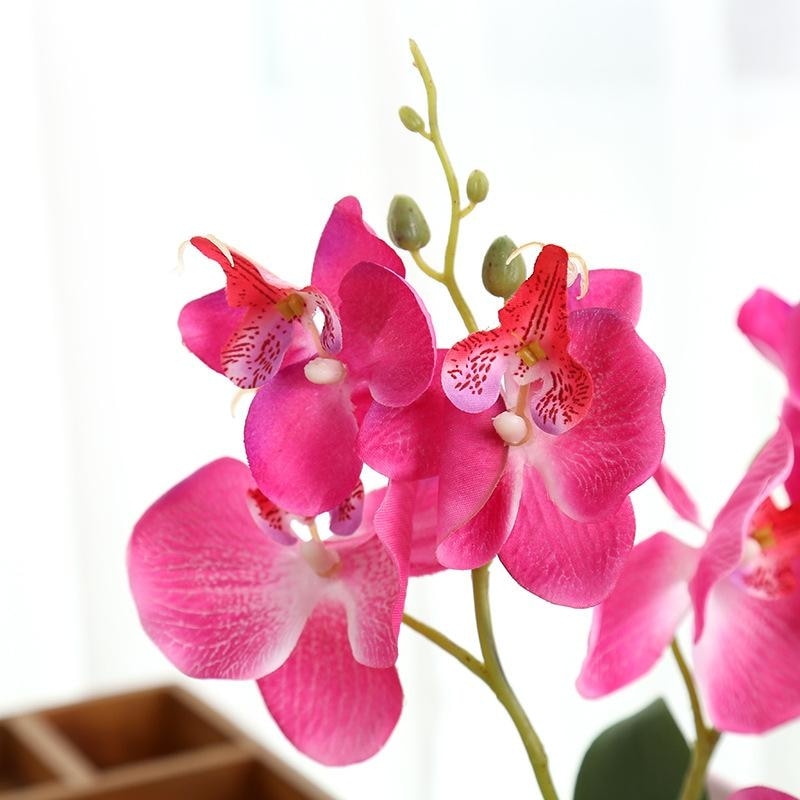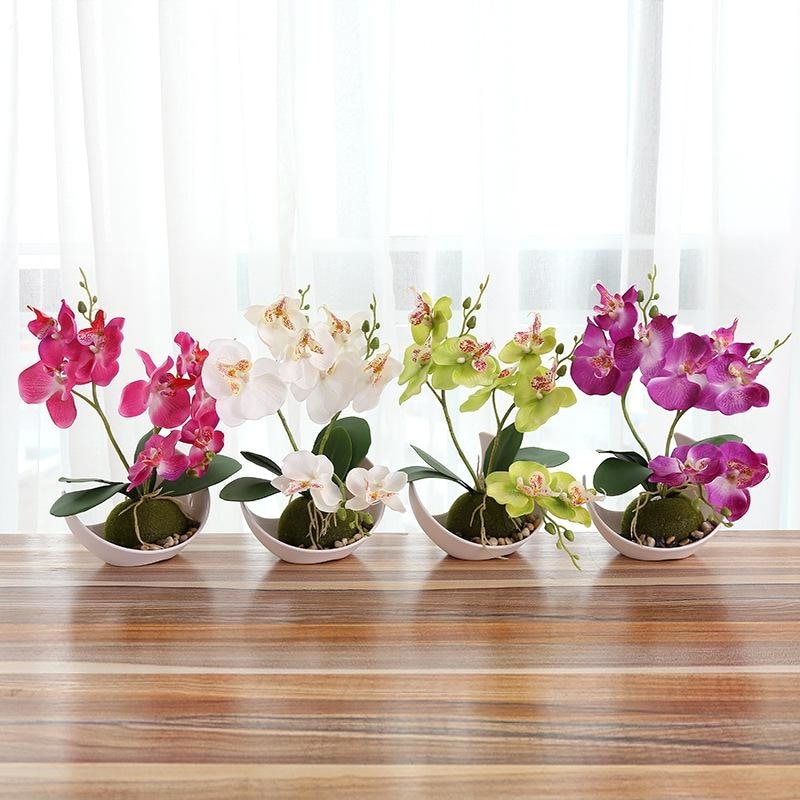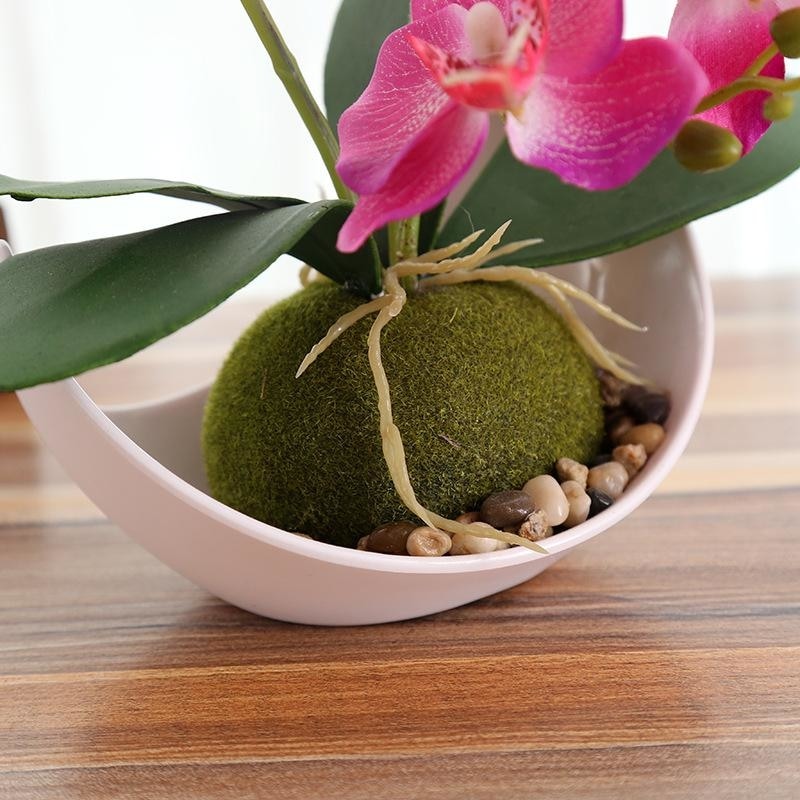 Potted Orchid
This item is in stock now and ready to ship worldwide.
Scroll down for product details & size specifications.
These luxurious potted orchids have highly realistic foliage & petals, with a choice between 4 stunning natural flower colors, each with spiritual significance.
Quality white ceramic base planter pot with natural stone & moss. Modern aesthetic.
Approximately 10.8 inches tall.
Artificial plants such as the enchanting orchid are proven to have a positive uplifting effect on the spirit, providing a sense of nature, air, and space in your home.
Simulation plants are shown to improve mood and create a calming effect, and reduce stress in the same manner living plants do.
Every pagan and spiritualist needs an abundance of greenery surrounding them in their home, office, and bedroom. High quality artificial plants are a  cost effective and low-maintenance way to achieve a beautiful space! No watering required
All of our plants are personally blessed & honoured before sending them on to their new owners, ensuring optimal positivity and energetic harmony.
Here's a guide to the spiritual significance and symbolism of orchids:

| | |
| --- | --- |
| Orchid | The orchid is the most coveted of flower. It is delicate, exotic, and graceful. It represents love, luxury, beauty and strength. In ancient Greece, orchids were associated with virility. |