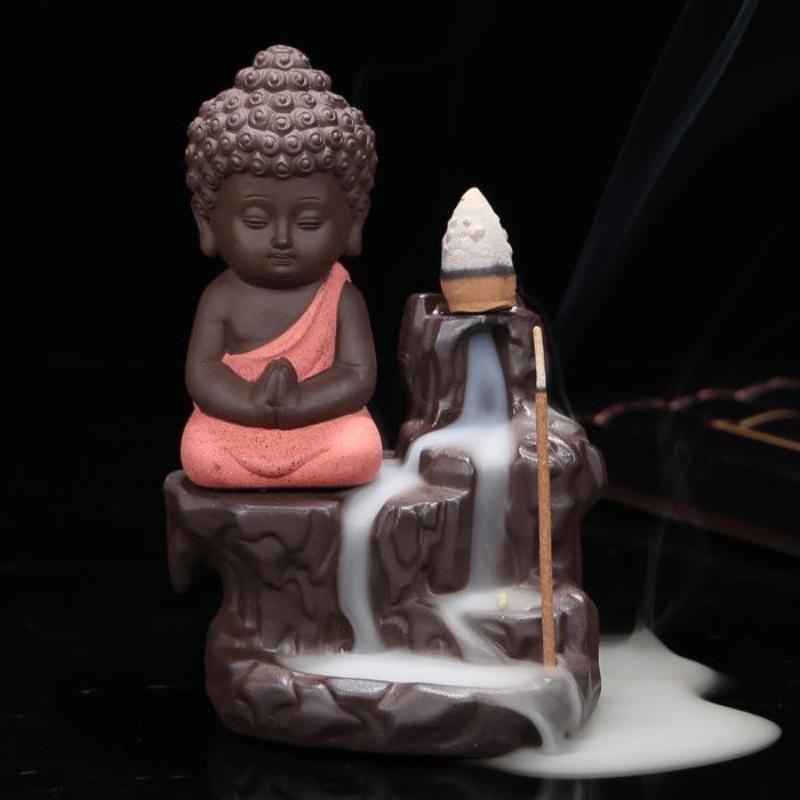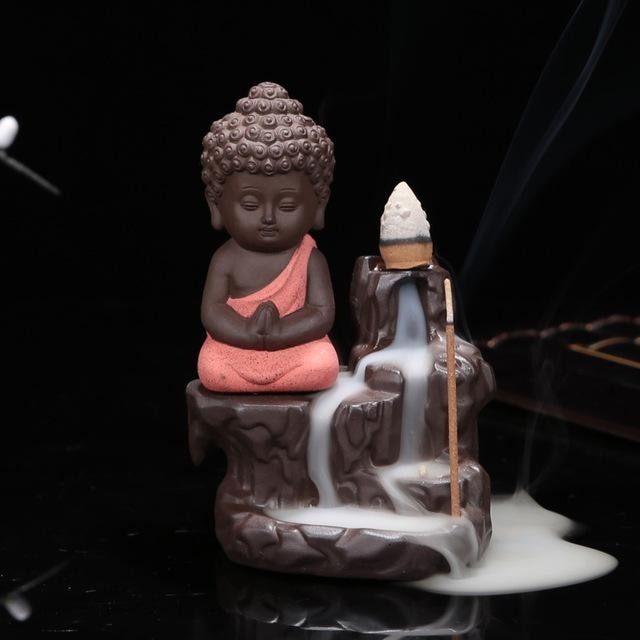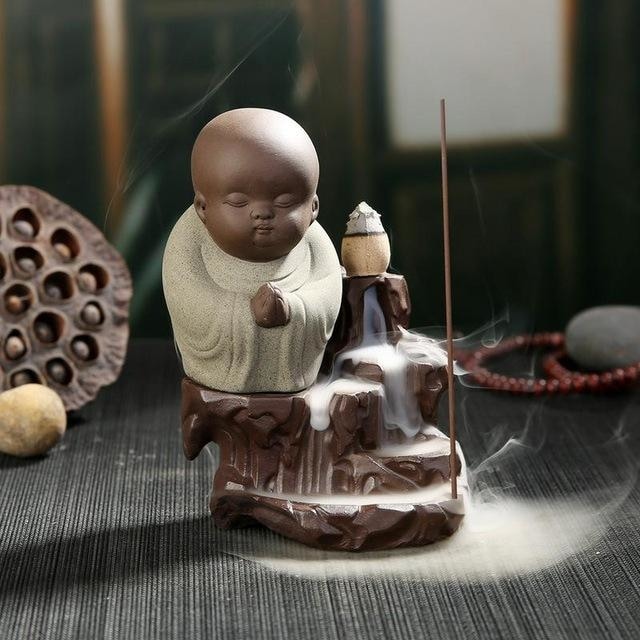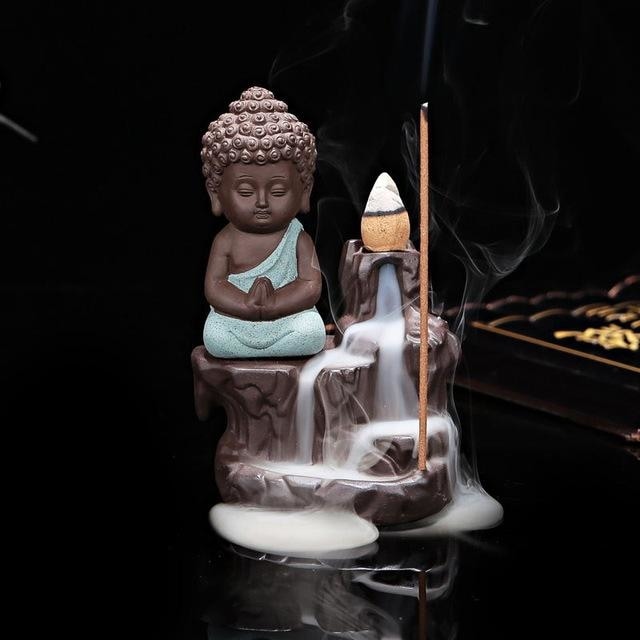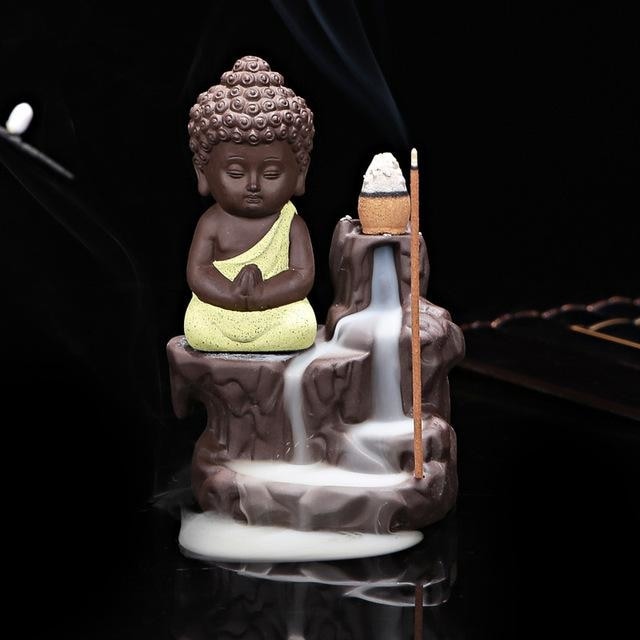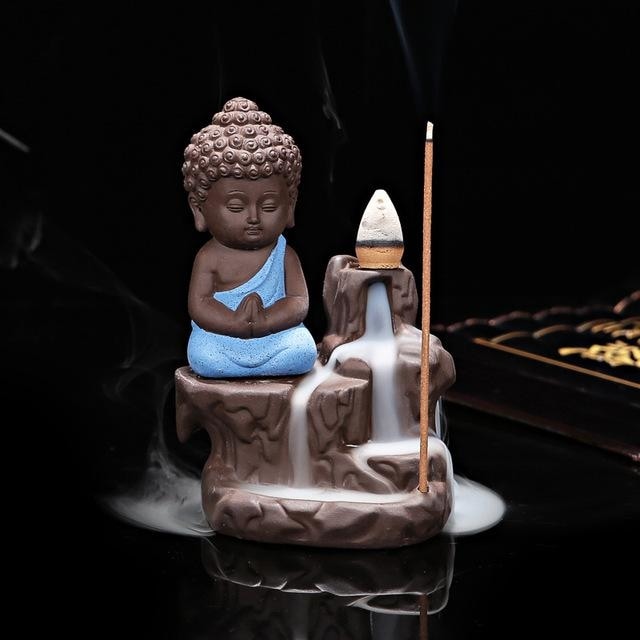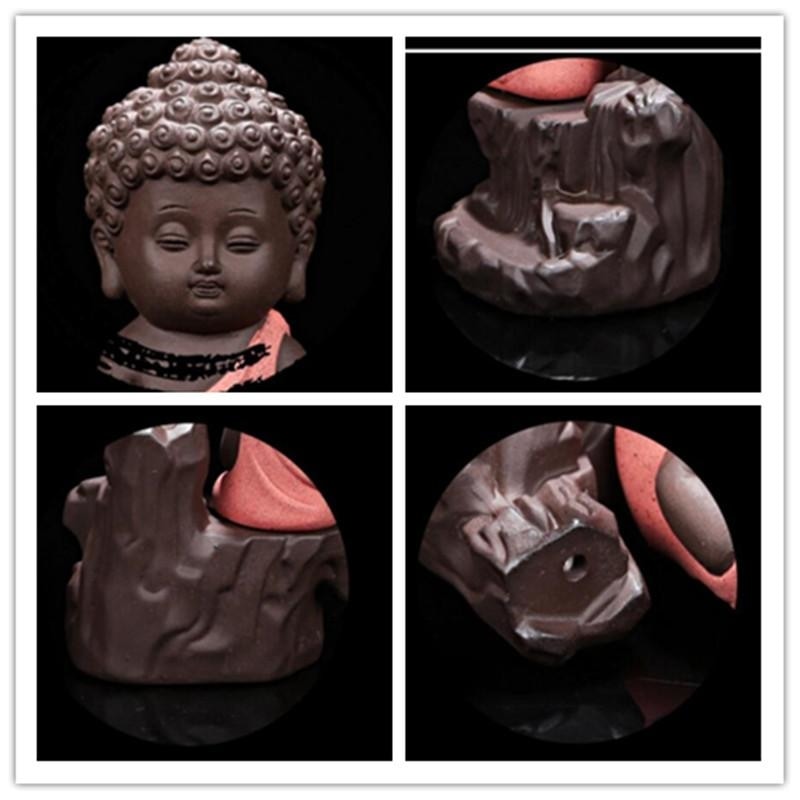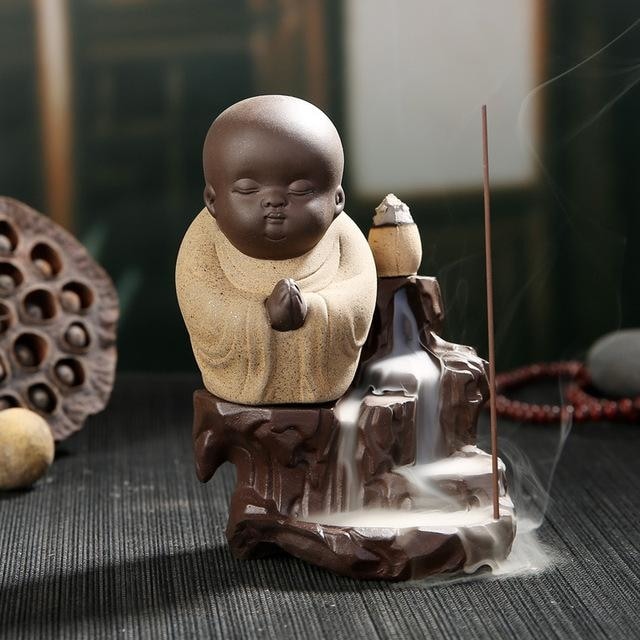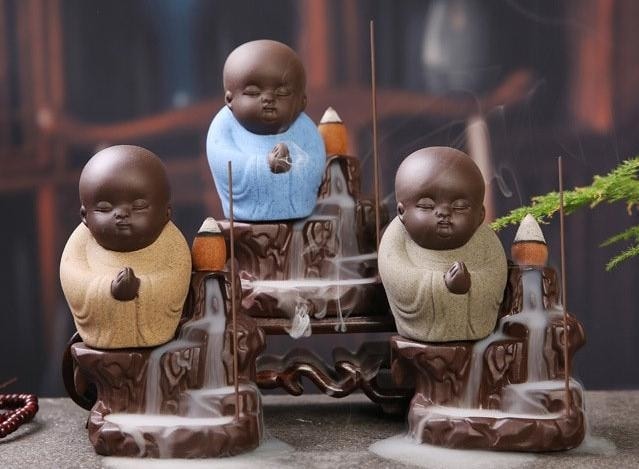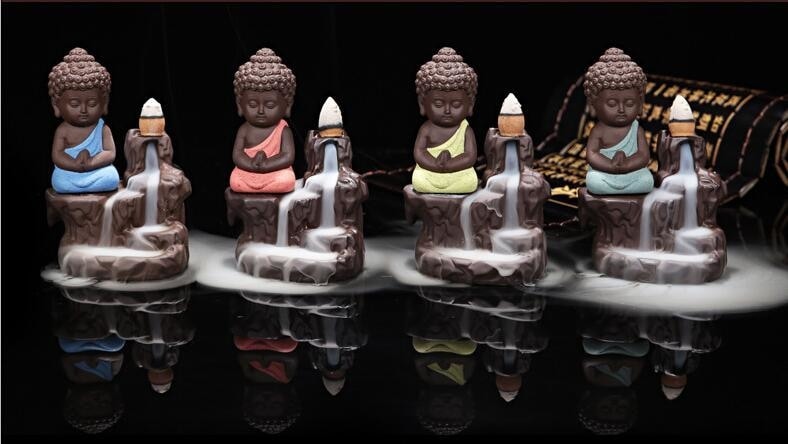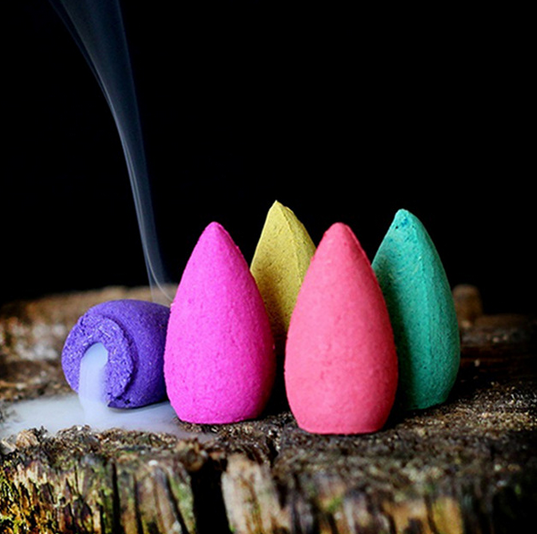 Praying Monk Incense Burner
This item is in stock now and ready to ship worldwide.
Scroll down for product details & size specifications.
These exquisite buddhist monk incense burners are a must have for every spiritually guided being, yogi, buddhist, and more!
This is a backflow incense burner that holds both incense cones AND regular incense sticks.
Backflow burners create a smoky back-flow of smoke that looks like an enchanting misty waterfall dancing over the stonework.
To create the backflow effect, you must use incense cones with the burner. (Incense cones are not included with the burner, but we do carry them in packs of 10 in the drop down menu! Assorted tibetan traditional scents will be included.)
Not only do these buddha figurines look exceptional when in use, but theyre equally beautifully just sitting on their own.
Quality manufacturing and design.
Available in multiple colors and variations!
All of our incense burners are personally blessed & honored before sending to their new owners, ensuring optimal positivity and energetic harmony.
Here's a guide to the symbolism present in this backflow burner:
Buddha


A Buddha is someone who has attained Bodhi; which can explained as ultimate wisdom and an ideal state of intellectual and ethical harmony and peace which can be achieved by man through human means of meditation, introspection, and discipline. The term Buddha means enlightened one.

The original Buddha was named Siddhartha and is considered the founder of Buddhism. He is represented often by a man who is bald or with a pine cone shaped head with an often plump body. A pinecone represents the pineal gland, or third eye.