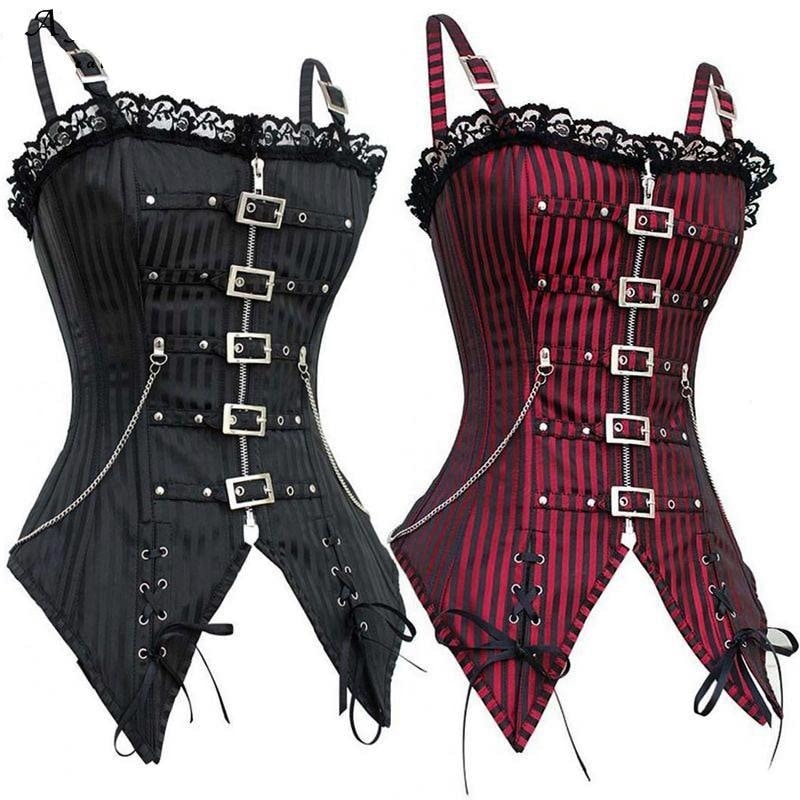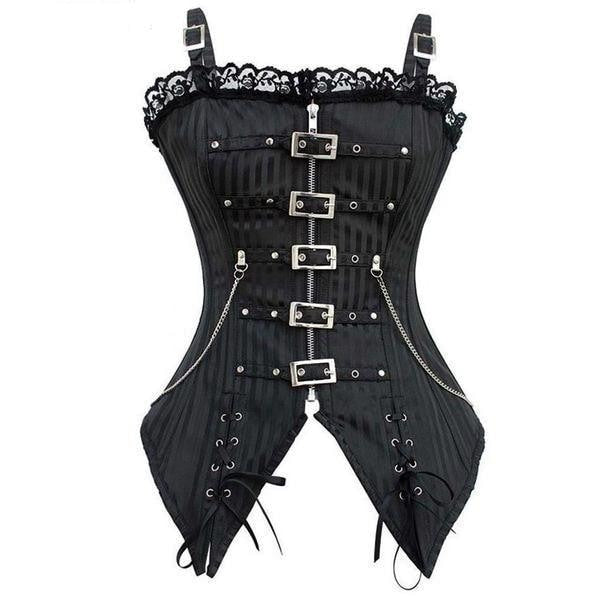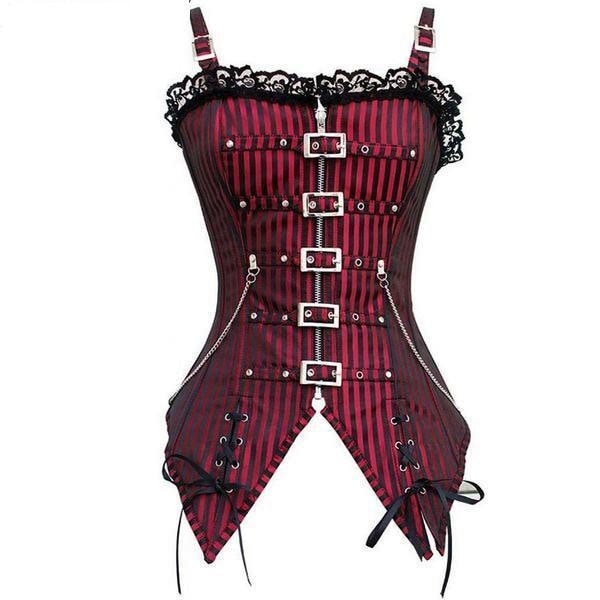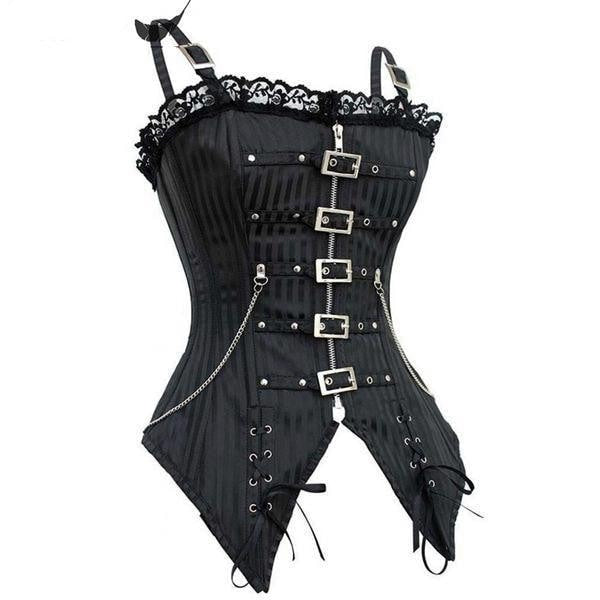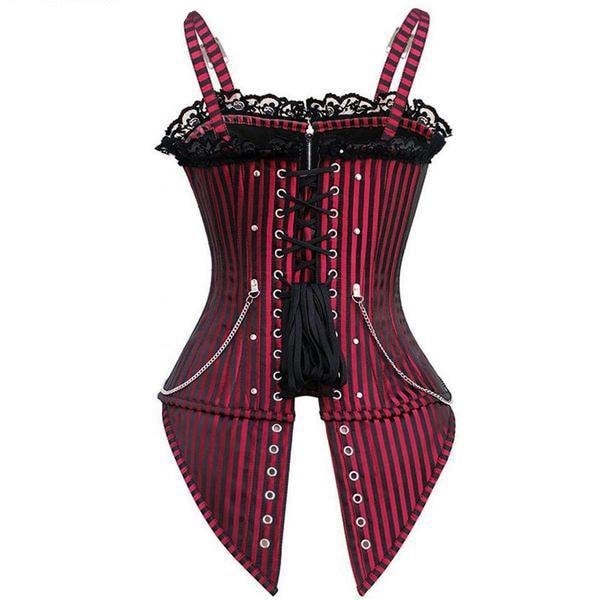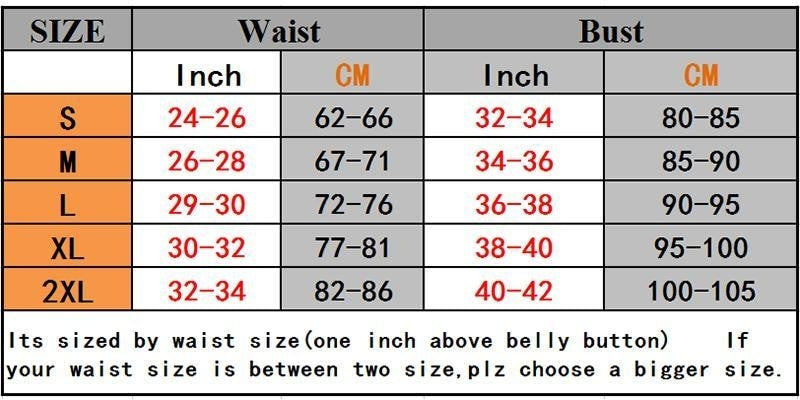 Punk Rock Corset
This item is in stock now and ready to ship worldwide.
Scroll down for product details & size specifications.
This gorgeous punk rock corset has pin stripes, lace trim, sturdy vegan leather with buckles, aesthetic zippers, and gorgeous lace up corseting!
Available in dark black or maroon red.
It's fully adjustable and has genuine boning inside to help keep you tucked in and trim while providing some legitimate waist training and a sexy hourglass figure!
Available in plus sizes up to 2XL!