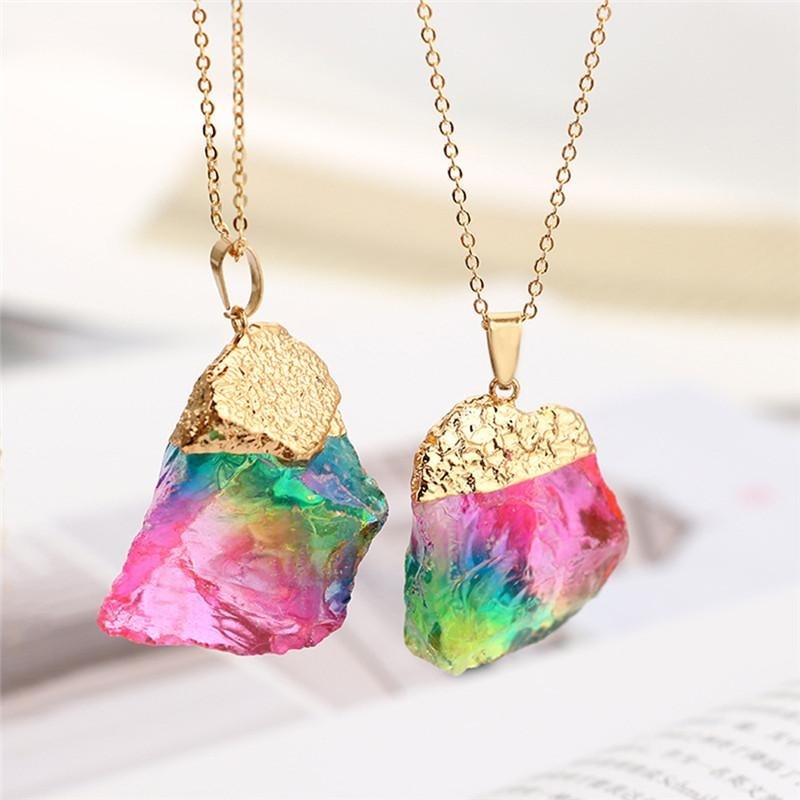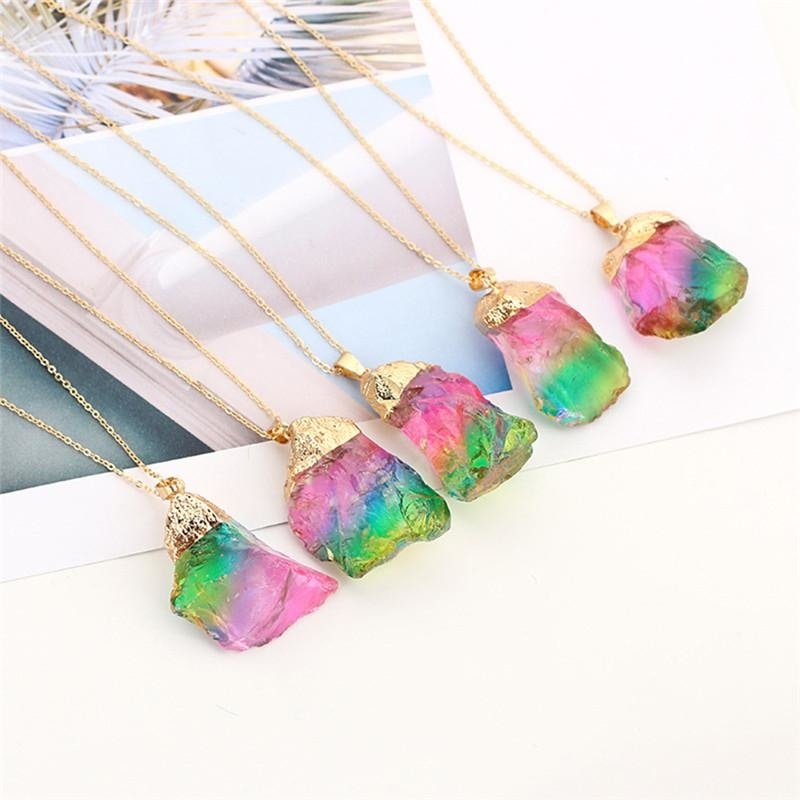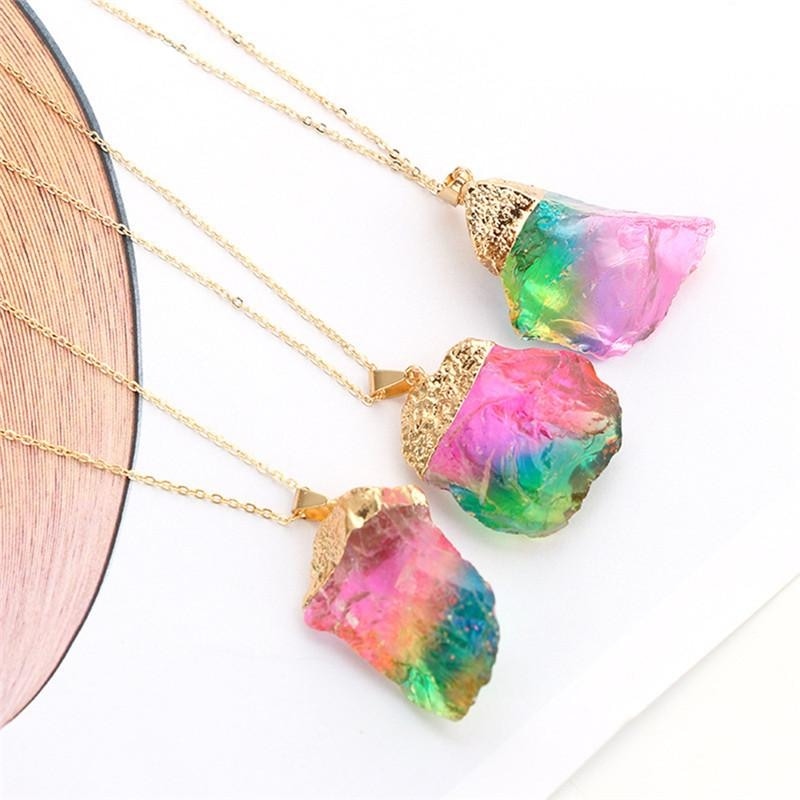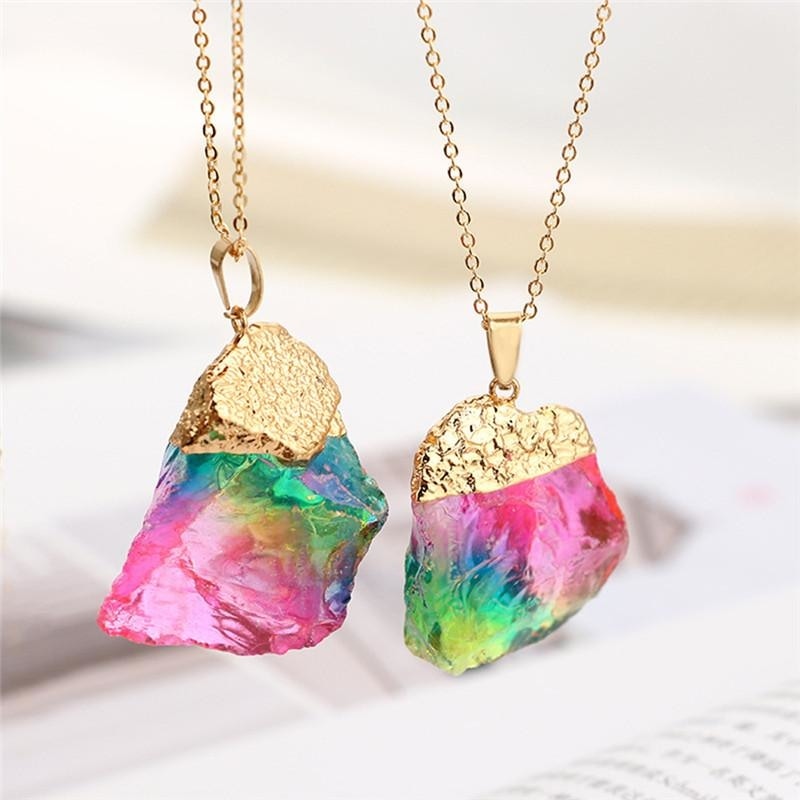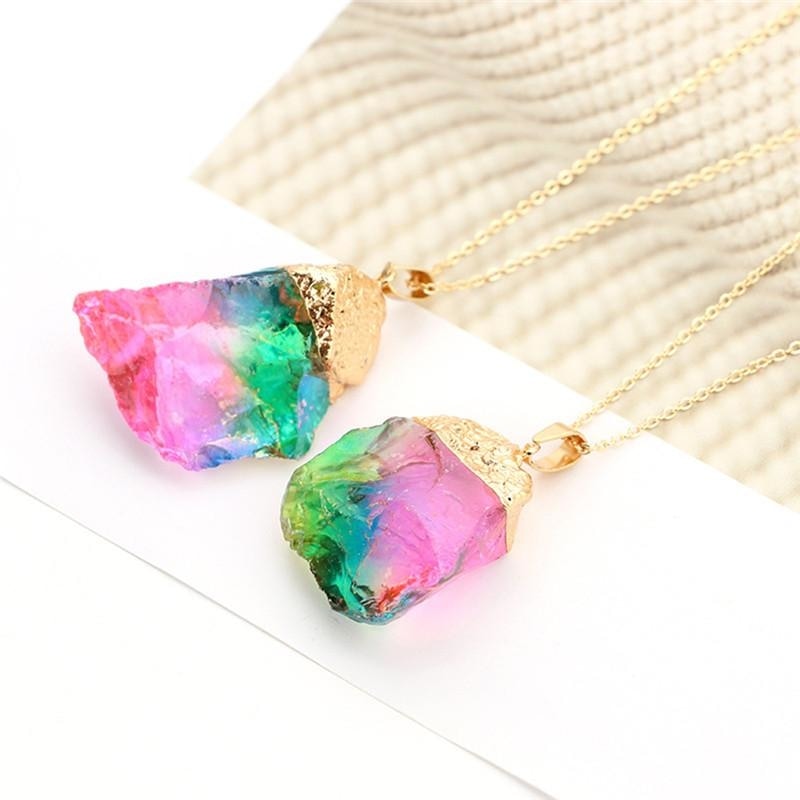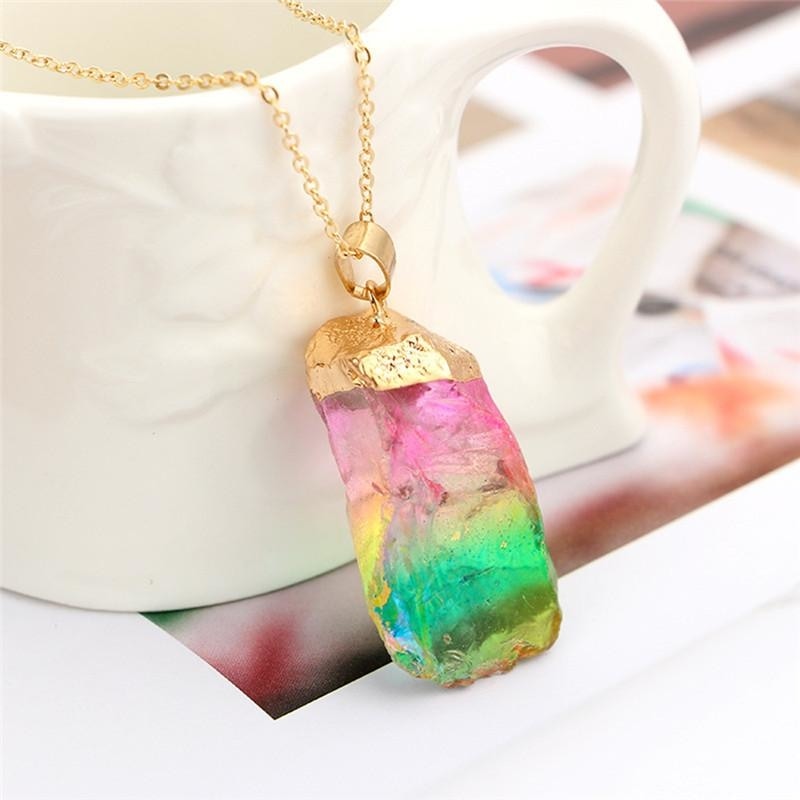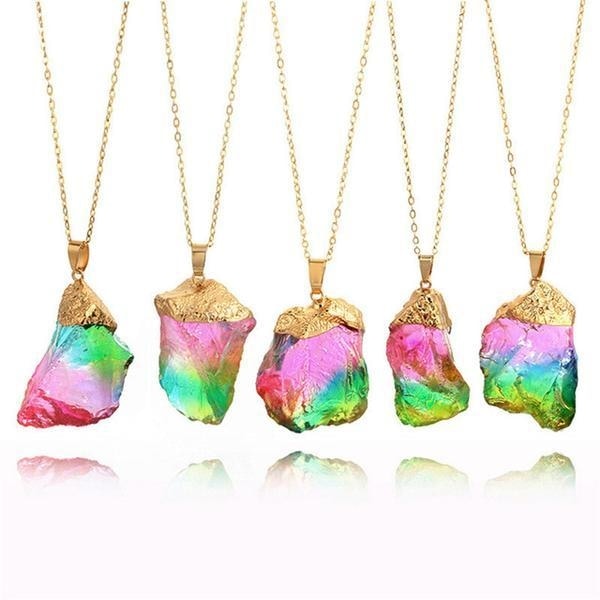 Rainbow Quartz Necklace
This item is in stock now and ready to ship worldwide.
Scroll down for product details & size specifications.
These stunning genuine quartz crystal pendants have substantial energetic power from not only the natural raw shape of the crystal that harnesses it's power, but also the unique healing properties of the quartz crystal itself.
Rare stone mined from the Karst Cave in China.
The healing properties of quartz are explained below in the table!
The crystal has been carefully gold dipped for a uniform and streamlined look to attach to a chain. This is done by hand, and will have slight variations from pendant to pendant.
This necklace length is 50cm, and the pendant size is around 3.5cm give or take based on the individual stone.
Lobster claw clasp closure with quality gold finished chain.
Vibrant, powerful, unique, and energetically harmonizing, this gorgeous  quartz necklace is perfect for spiritual yogis, alternative medicine and reiki practitioners, pagan and witchcraft cuties, and fashion enthusiasts.
All of our crystal jewelry is blessed before sending to ensure optimal positivity and energetic harmony.
Here's an energetic healing crystal guide for the Quartz crystal:
| | |
| --- | --- |
| Quartz | Quartz crystal's metaphysical uses are vast, from helping to expand consciousness to aiding communication and stimulating the chakra system. For those needing clarity, quartz will eliminate energy blockages and allow energy to flow smoothly throughout the body and mind. |
Please allow for some minor variations in color/size/shape when purchasing from our stunning crystal jewelry collection - these are all made from real, raw, genuine crystal stone and each has their own individual look and feel! We like to believe the crystal you receive is the one most powerfully representative and connected to YOU, and we bless it to fulfill your own unique spiritual needs.