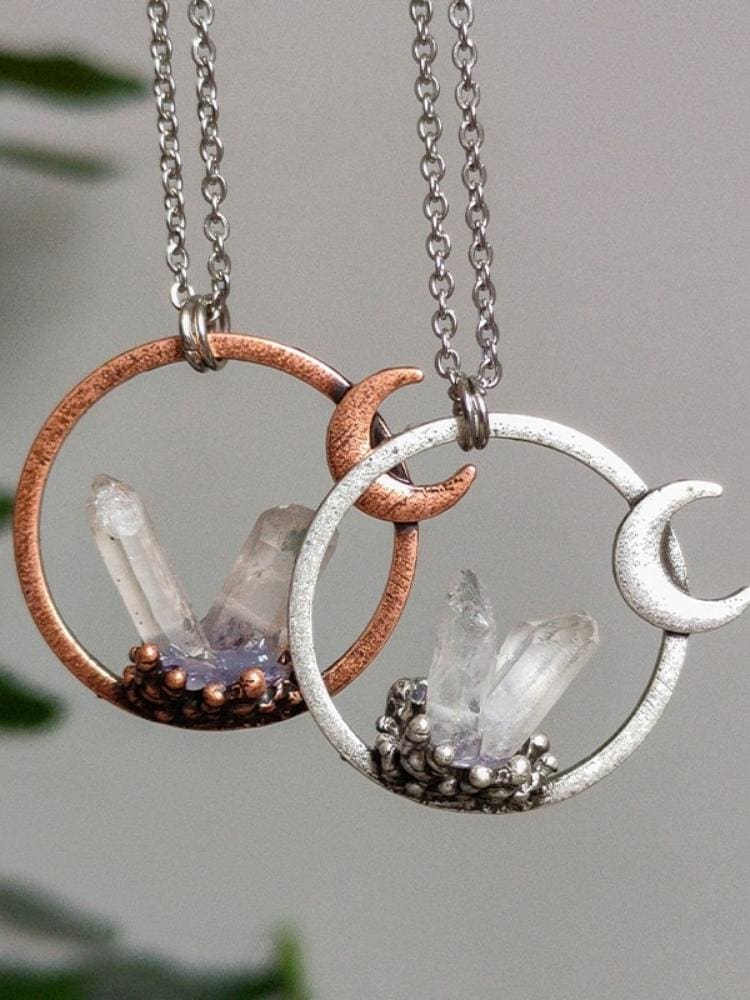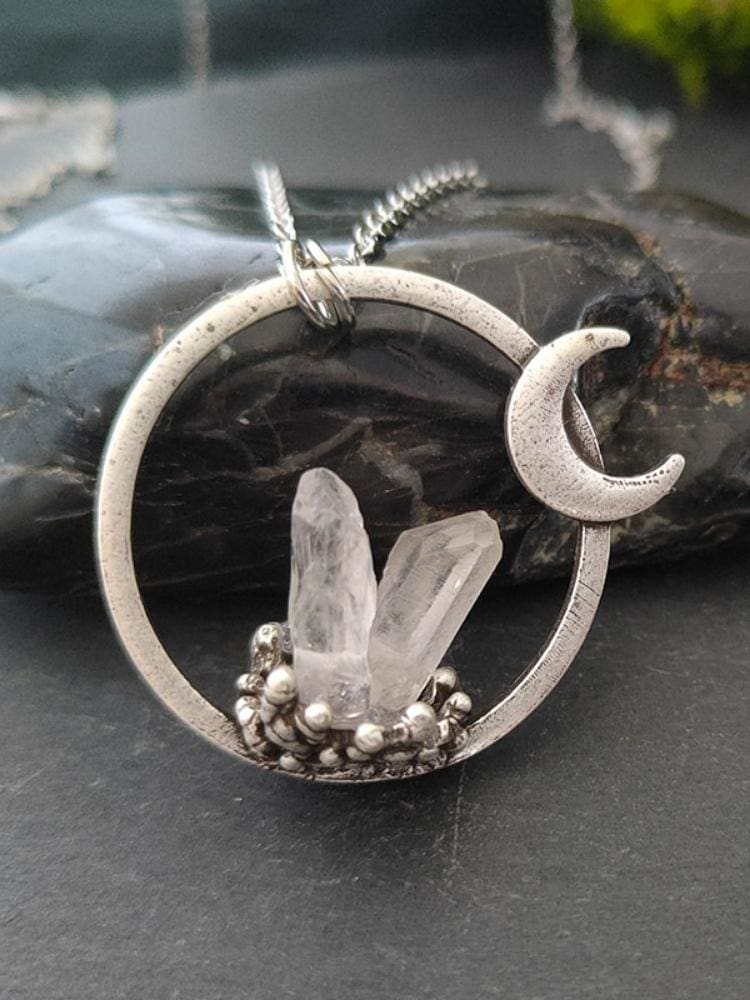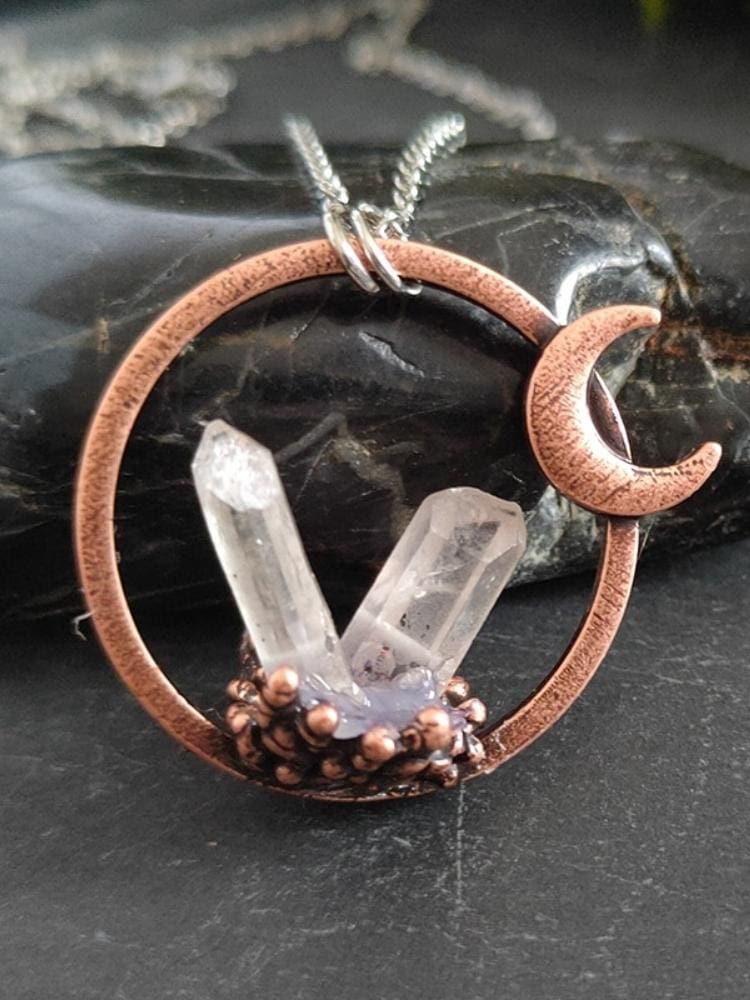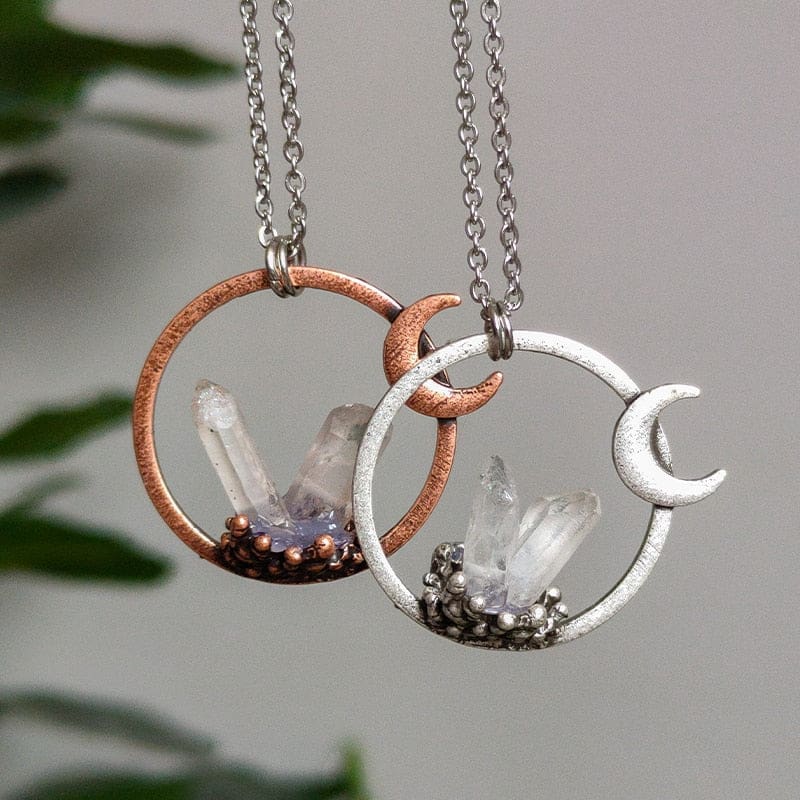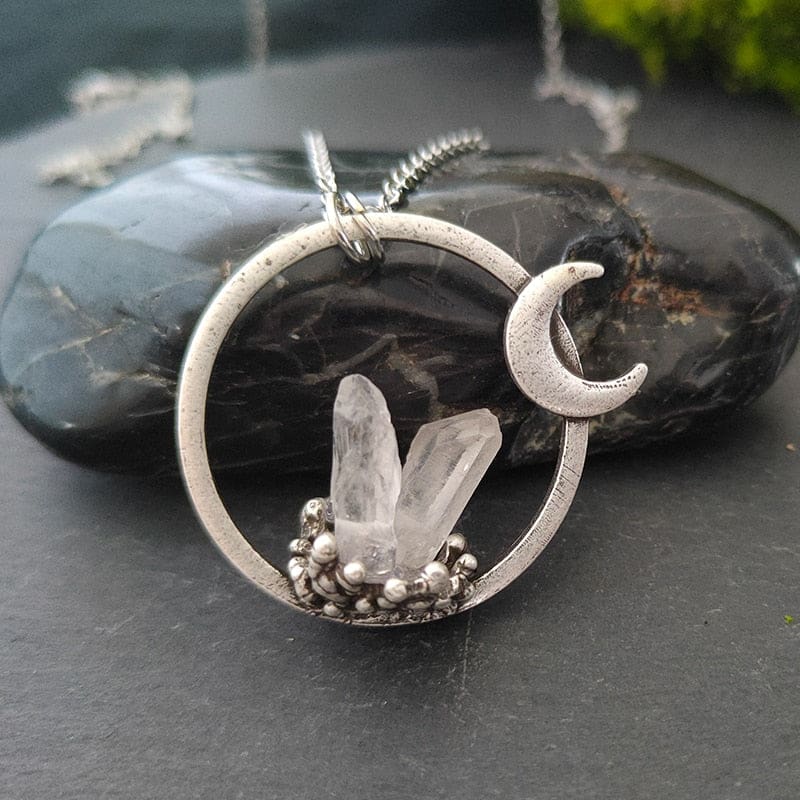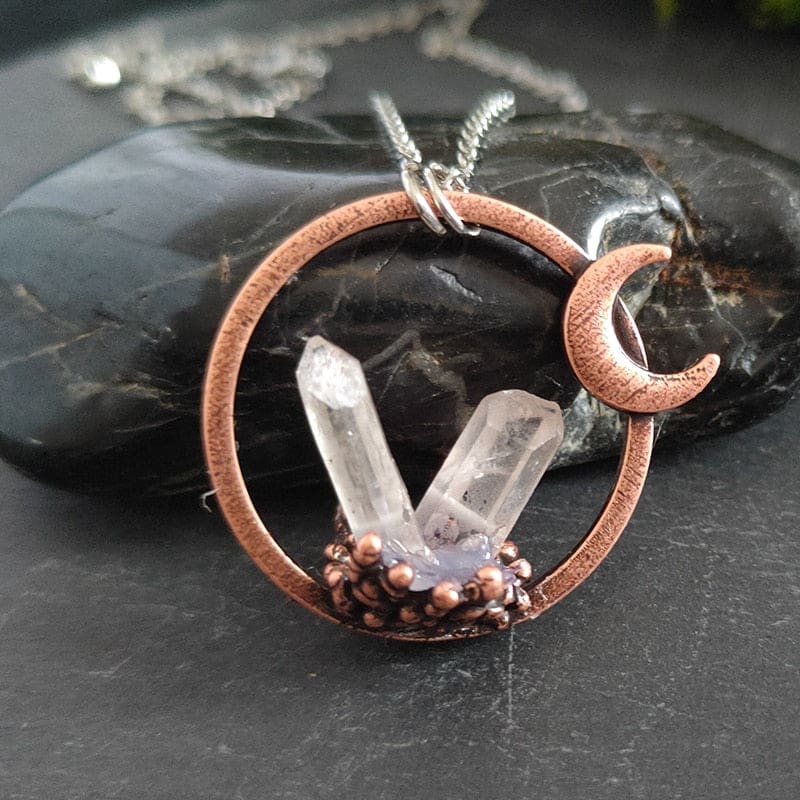 Raw Quartz Moon Pendant Necklace
This item is in stock now and ready to ship worldwide.
Scroll down for product details & size specifications.
Moon and quartz channeling necklace for spiritual energy - choose from silver or copper.
Quartz is a powerful crystal for channeling energy and emotions, and clear quartz is one of the most powerful when it comes to connecting with the spiritual, esoteric, and occult.
The moon had much control over our emotional flows and makes the perfect setting for this crystal, with a circle representing the full moon and a crescent moon detail.
Choose from calming and protective silver or conductive copper.
A light piece for those who feel an affinity with nature and the other realms.
Finish the look with these Gaelic Amethyst Moon Earrings.