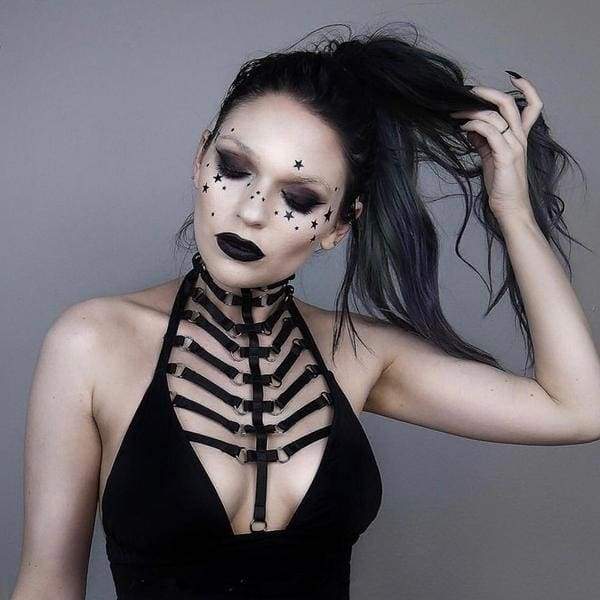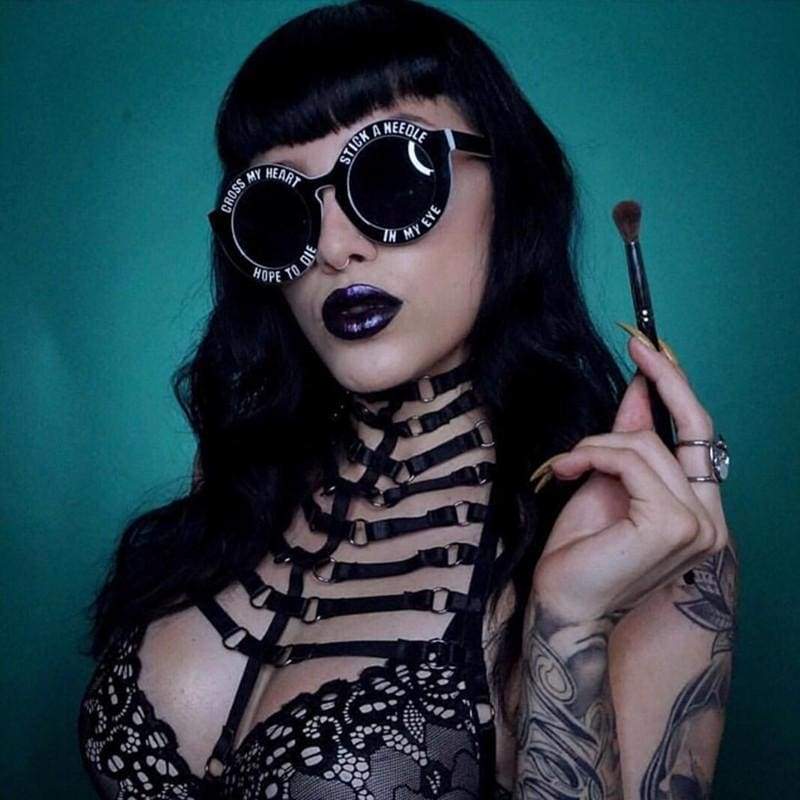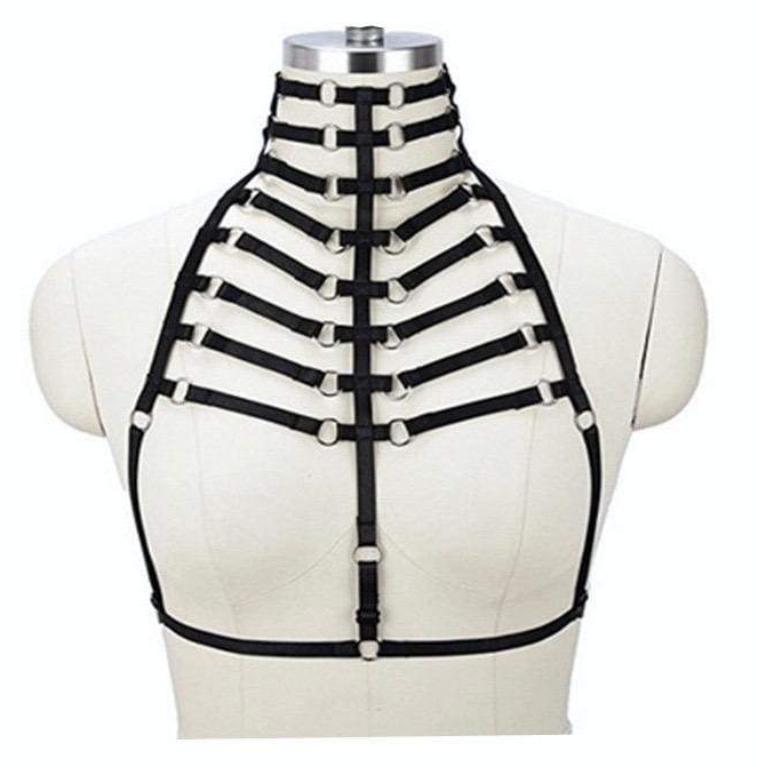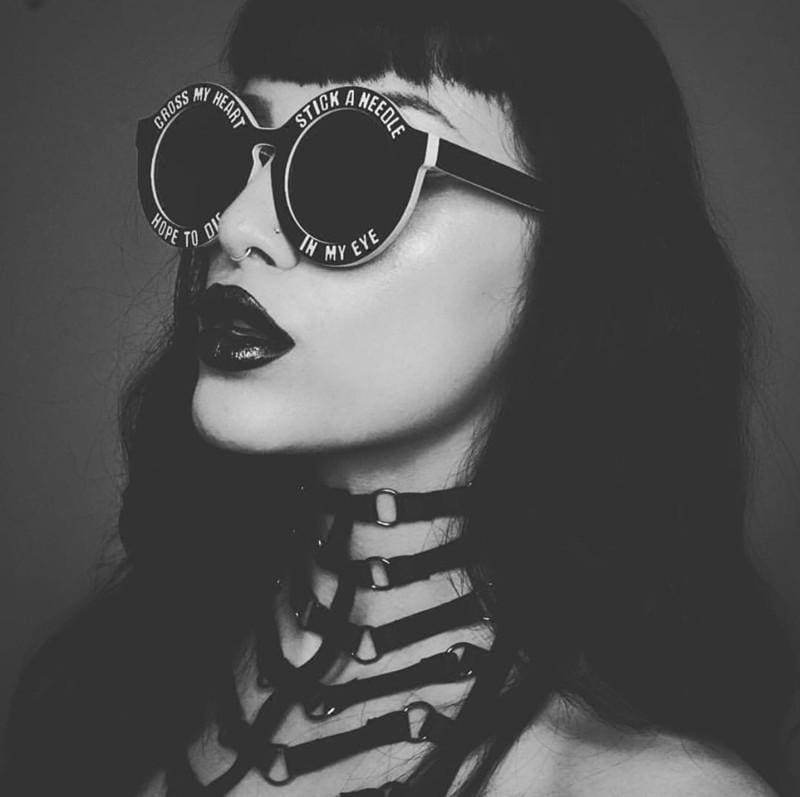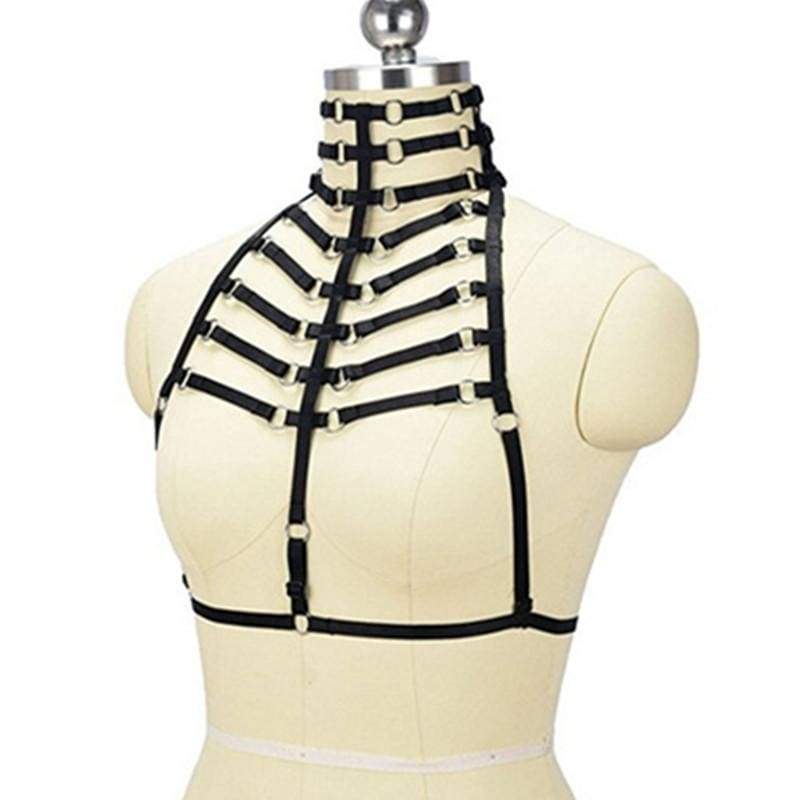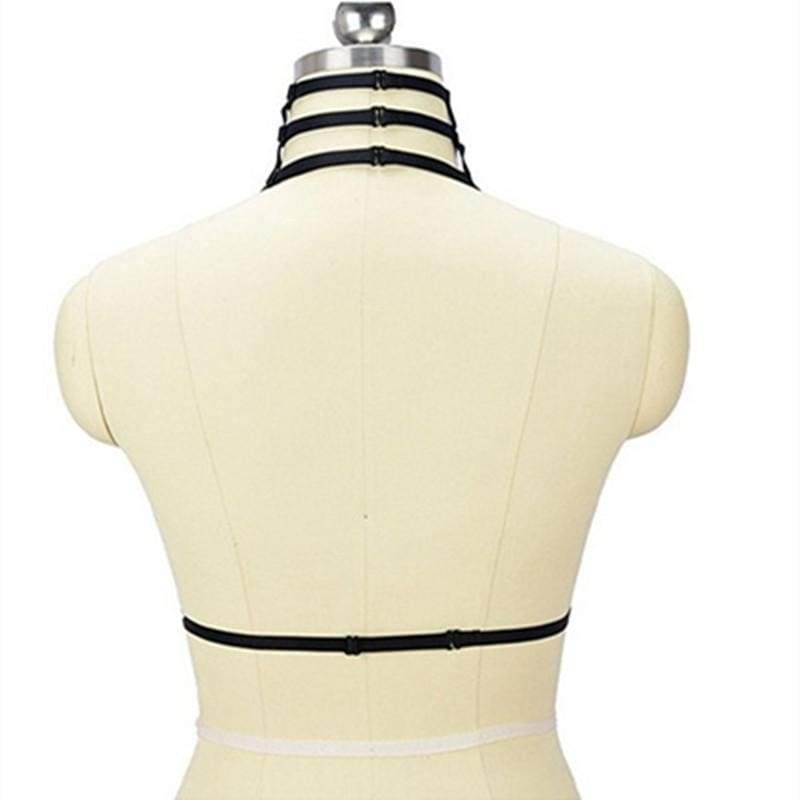 Ribbed Harness
This item is in stock now and ready to ship worldwide.
Scroll down for product details & size specifications.
This seriously dark ribcage inspired choker and full chest harness has quality vegan leather belted straps that adorns your entire chest and ribcage in a gothic fashion!
Inspired by rave, punk rock, and dark goth culture!
Adjustable straps and buckles.
Wear this cute harness in the bedroom as lingerie, or  as a statement piece at parties and events, or heck, wear it to the office! You can get away with wearing this strappy harness anywhere, and it's sure to score you endless compliments. 
Great for photoshoots, costumes, everyday intimates, and playful fun!
Measurements :  bust:84cm   waist:64cm  hip:90cm