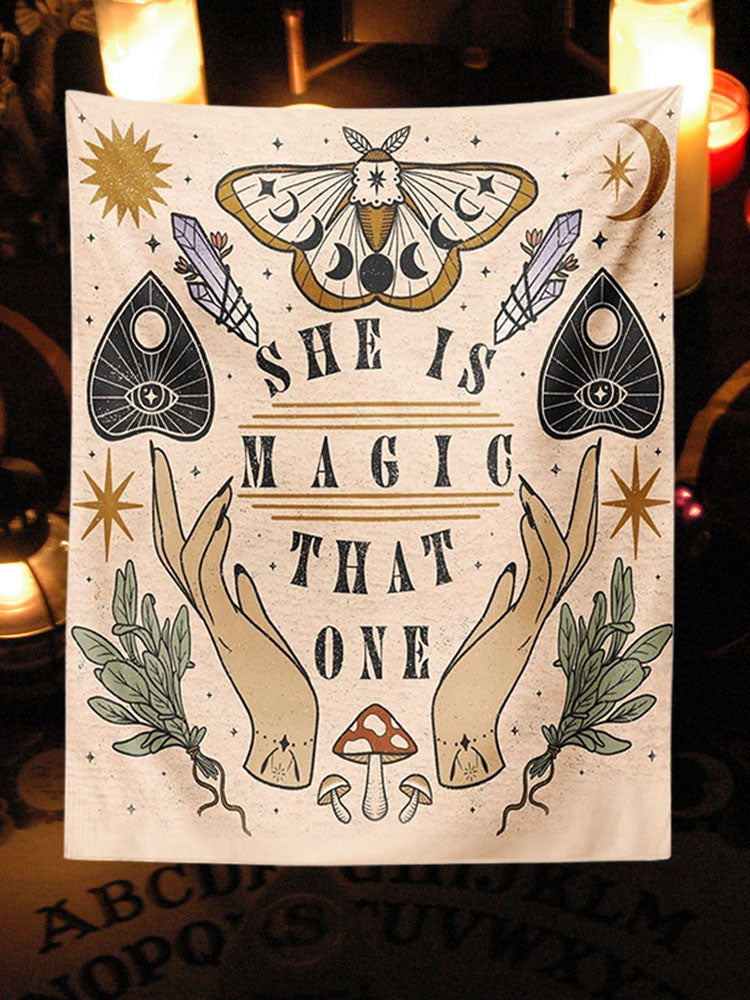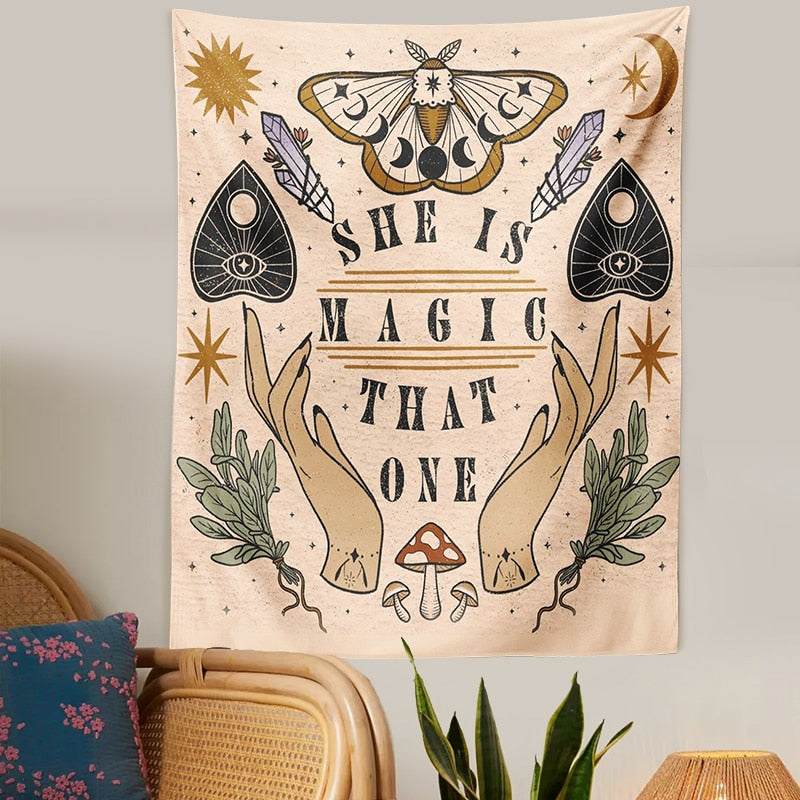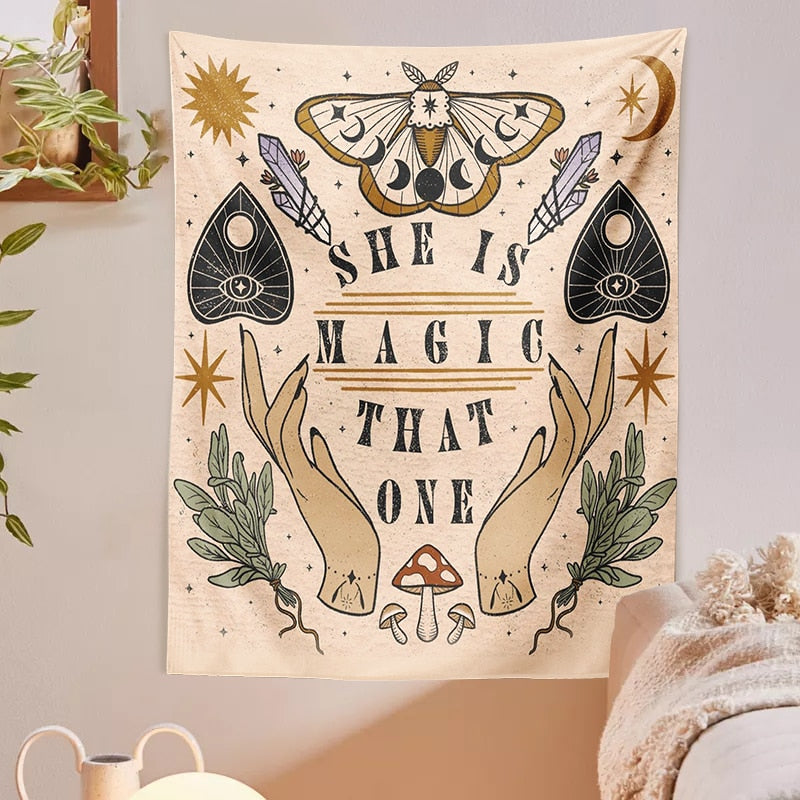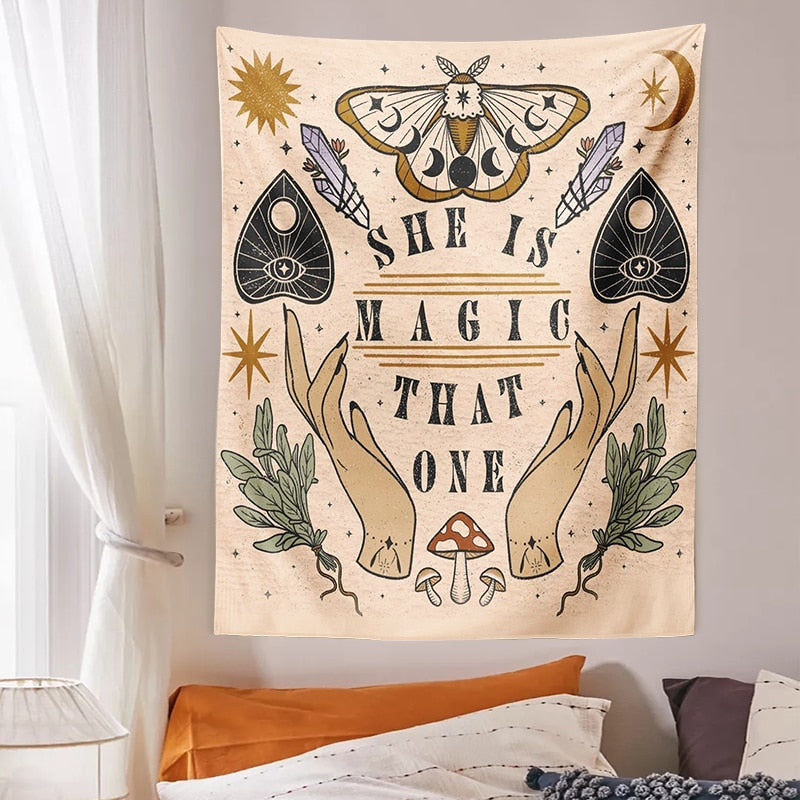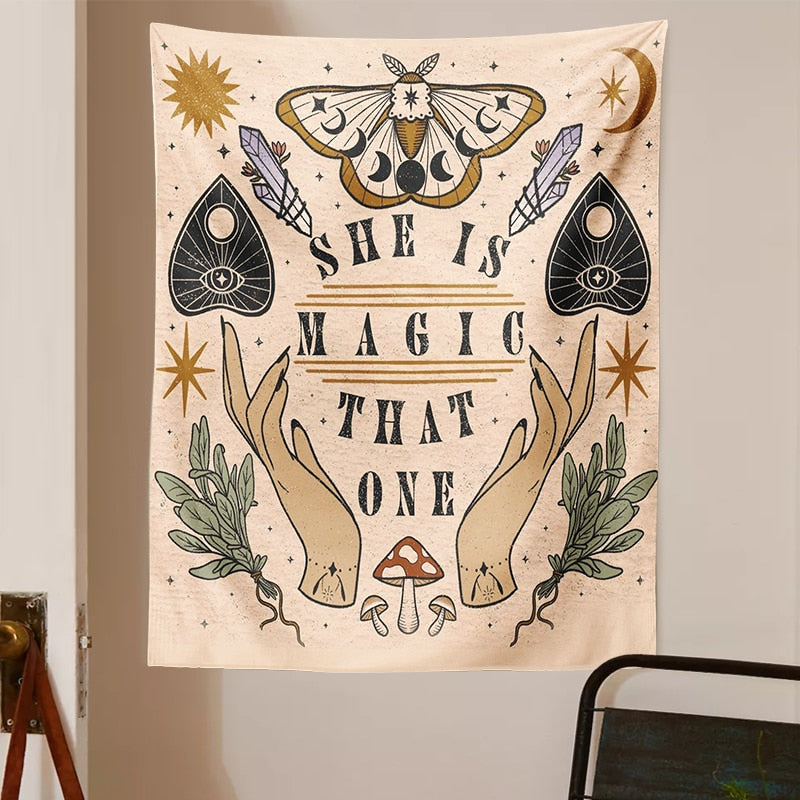 She Is The Magic One Tapestry Wall Hanging
This item is in stock now and ready to ship worldwide.
Scroll down for product details & size specifications.
Introducing the "She Is The Magic One" Tapestry Wall Hanging, a whimsical masterpiece that invites you into a realm of enchantment and spirituality. Let's explore the magical features of this captivating tapestry in a fun and mystical format:
Immerse yourself in the mystical energy with this tapestry that radiates the essence of pure magic and spirituality.
Adorned with images of crystals, Ouija planchettes, mushrooms, and herbs, it weaves together the earthly wonders and mystical elements in perfect harmony.
The beautifully earth-tone colors create a soothing and grounding ambiance, bringing the power of the earth's energy into your space.
Embrace the celestial influence with moon phase motifs, symbolizing the ever-changing cycles of life and the cosmic dance of the universe.
Crafted with an exquisite attention to detail, this tapestry is a magical addition to any wall, enhancing the atmosphere with its ethereal charm.
Dimensions  95x73cm
Unleash the magic within and adorn your space with the "She Is The Magic One" Tapestry Wall Hanging. Let its spiritual essence, earthly hues, moon phase symbolism, and enchanting imagery transport you to a realm where wonder and magic intertwine.