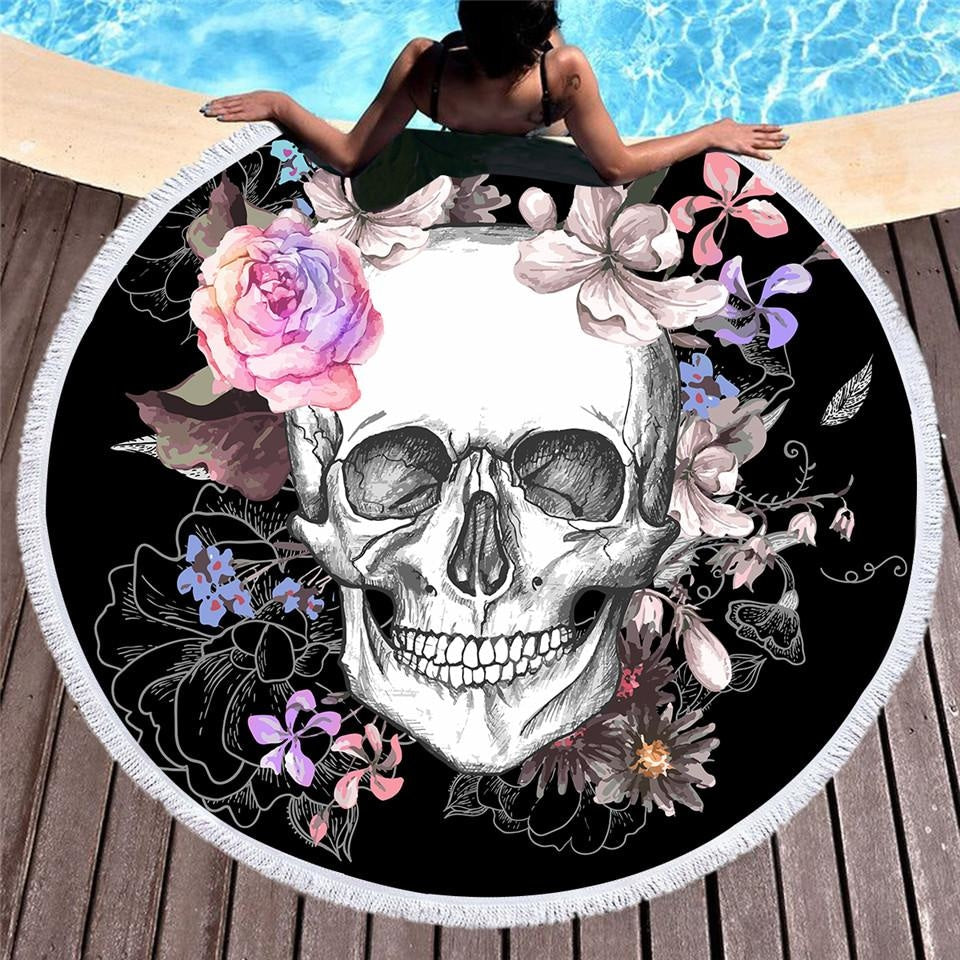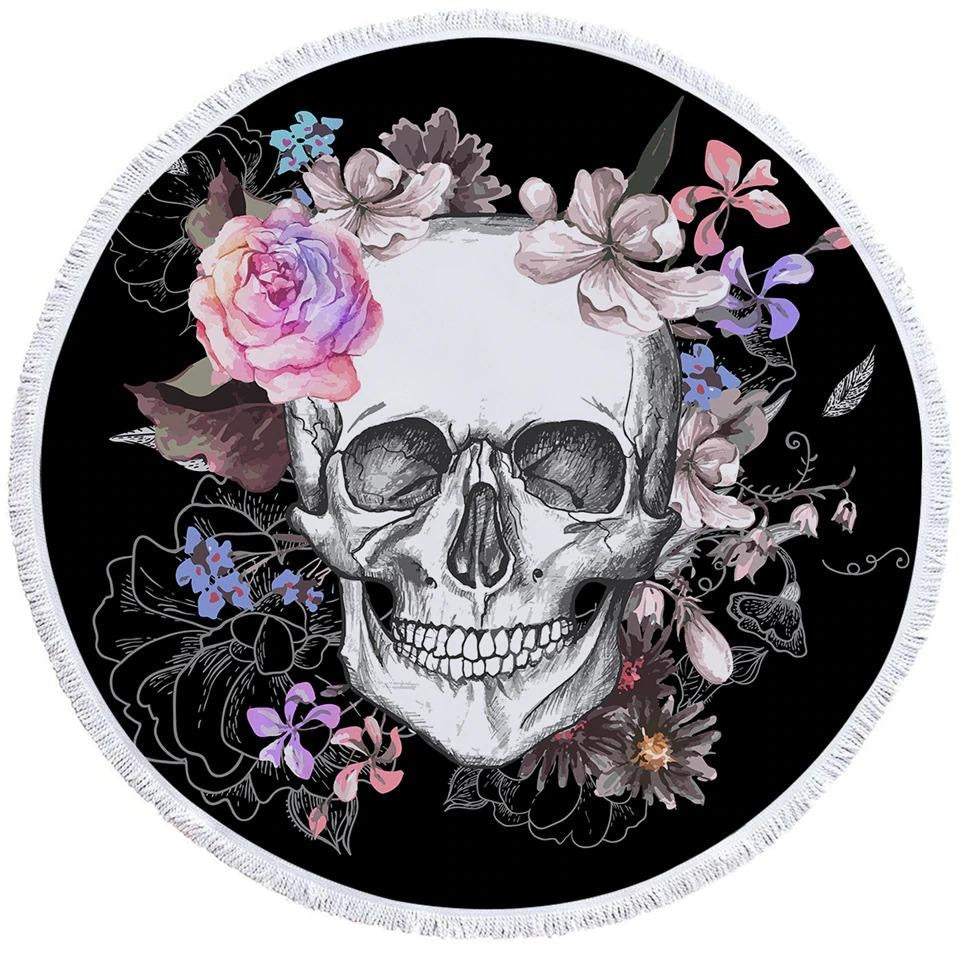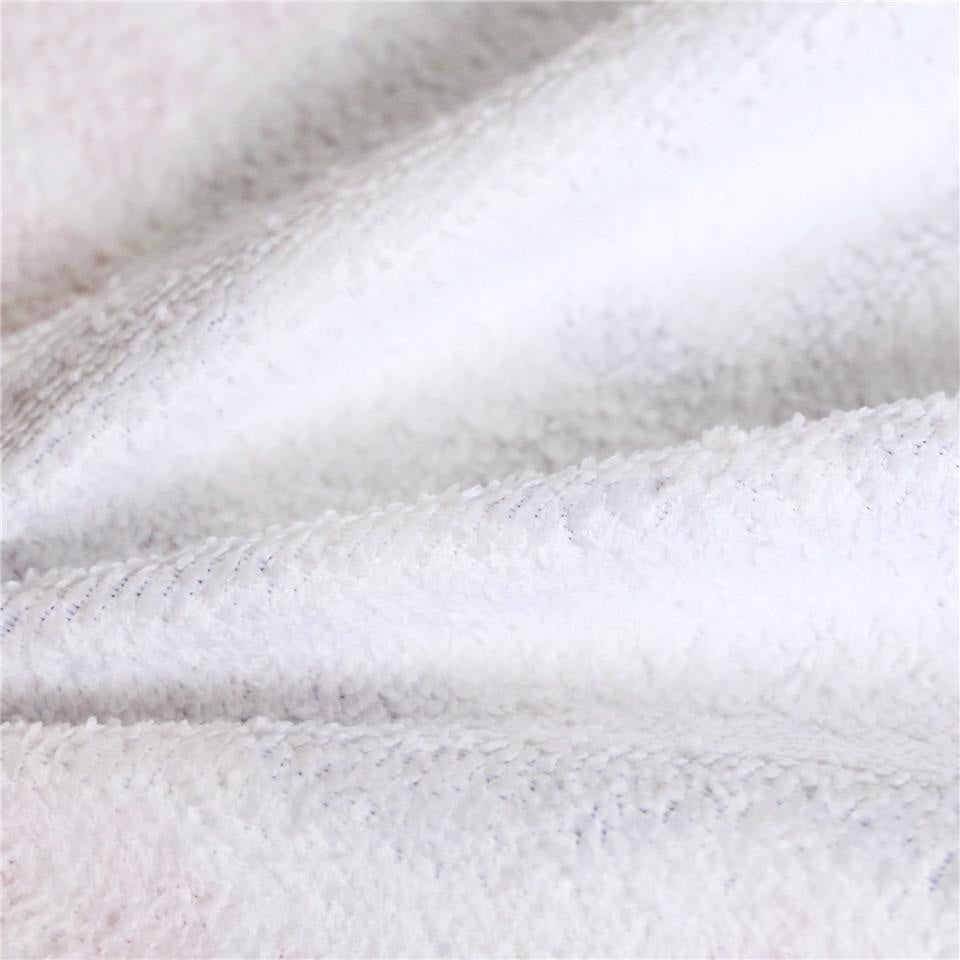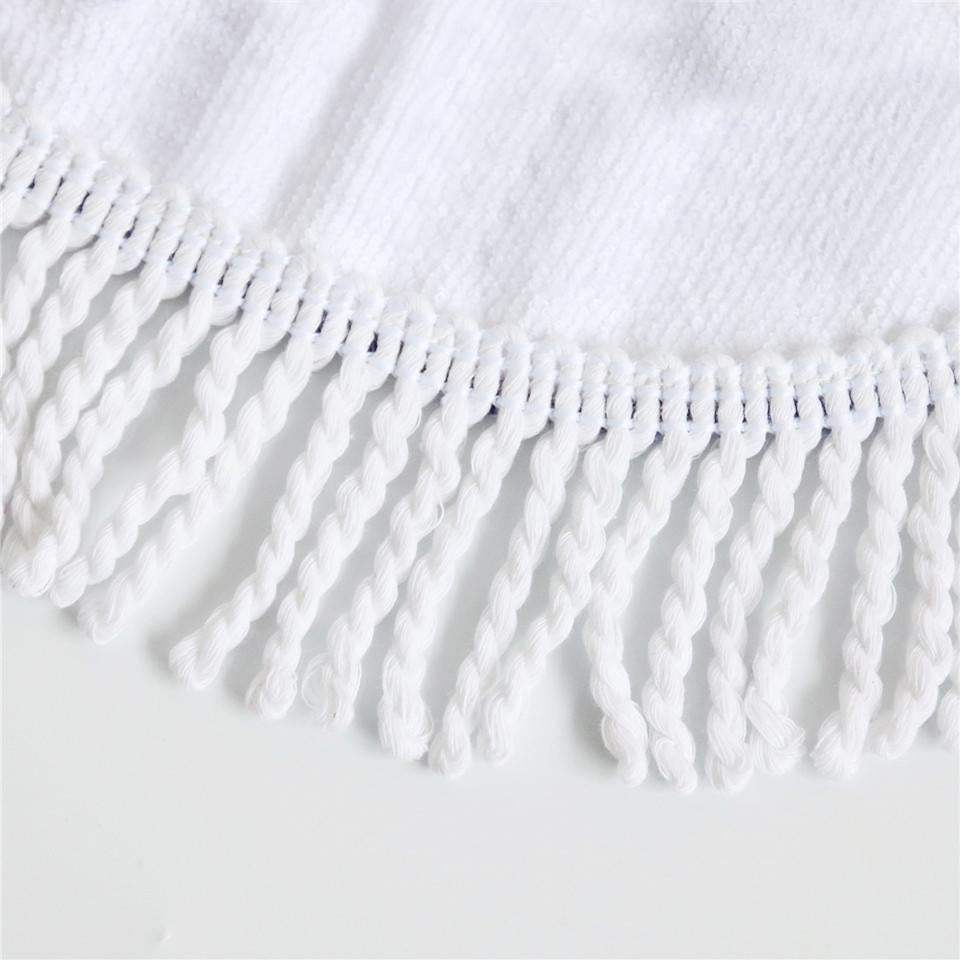 Skull Floor Rug
This item is in stock now and ready to ship worldwide.
Scroll down for product details & size specifications.
This luxurious floral skull area rug has vibrant colors against a jet black backdrop and white skull.
Quality cotton tassels adorn the edges, with a gorgeous thick fabric that can double as a microfiber beach towel.
This unique pastel goth throw blanket or floor mat is perfect for every creepy cute, gothic babe who wants to express their dark side in their home decor choices!
Multi-functional as an area rug, wall tapestry, throw blanket, floor mat, yoga mat, beach towel, and more!
Made of quality polyester & cotton blend and is machine washable, but we still recommend washing by hand as needed. Wrinkle resistant. No iron necessary.
Diameter: 100cm or 150cm

Vibrantly printed, this goth inspired floor or wall tapestry will generate awe and adoration in all who view it.
All of our rugs are personally blessed & honoured before sending to their new owners, ensuring optimal positivity and energetic harmony.
Here's a guide to the symbolism & colors present in this rug:
| | |
| --- | --- |
| Skull | The most common symbolic use of the skull is as a representation of our own mortality |
| Black | The color black promotes grounding of excess energies and the breaking of bad patterns. Black is a protective color, helping shield you from deceit. |