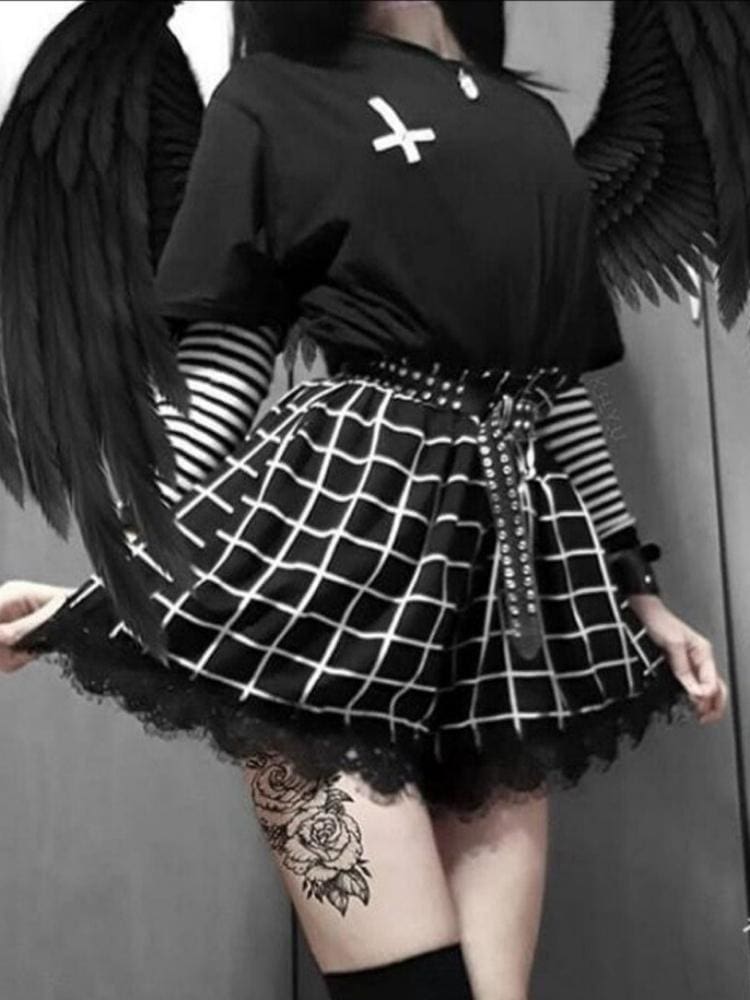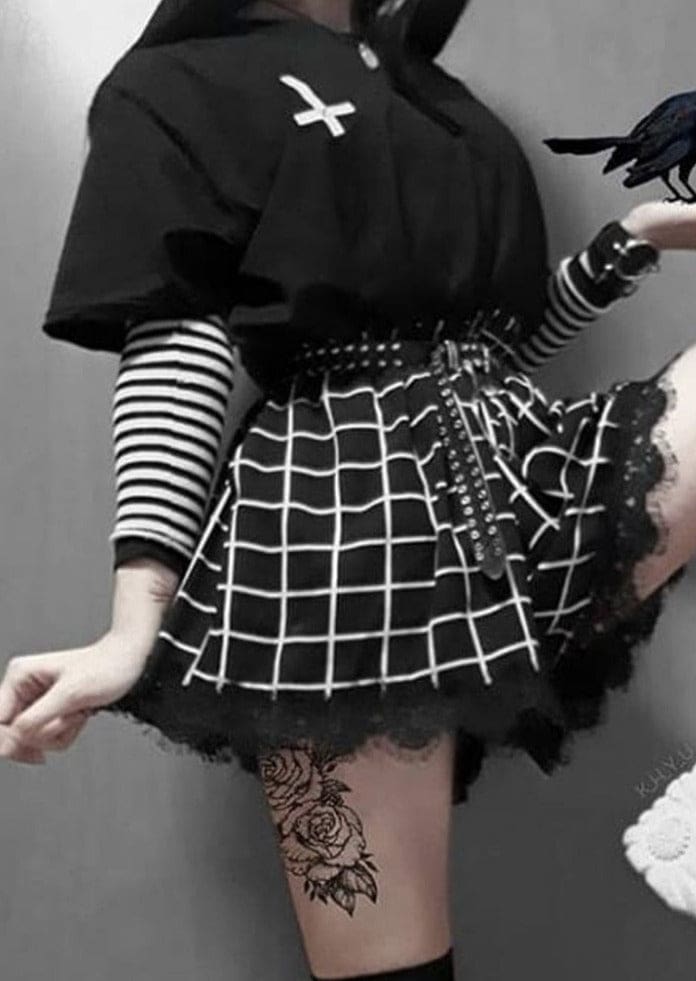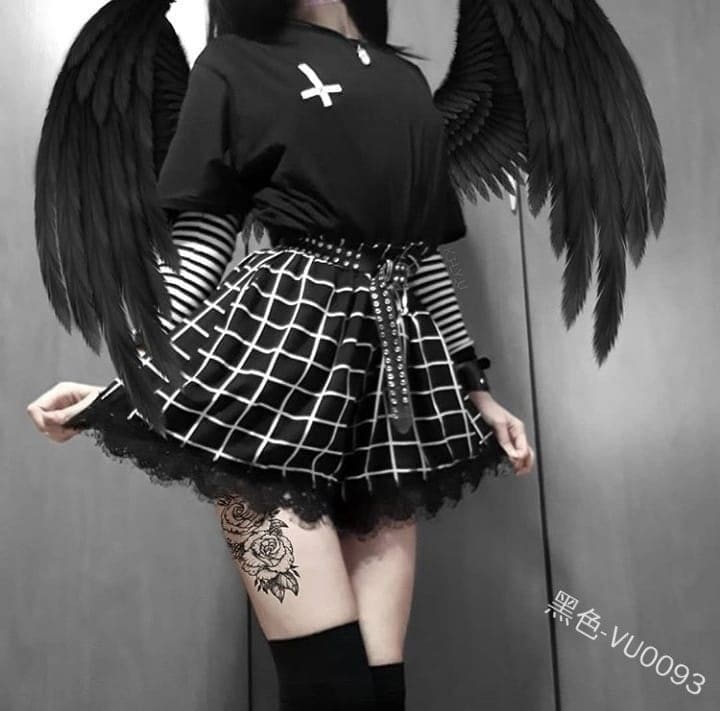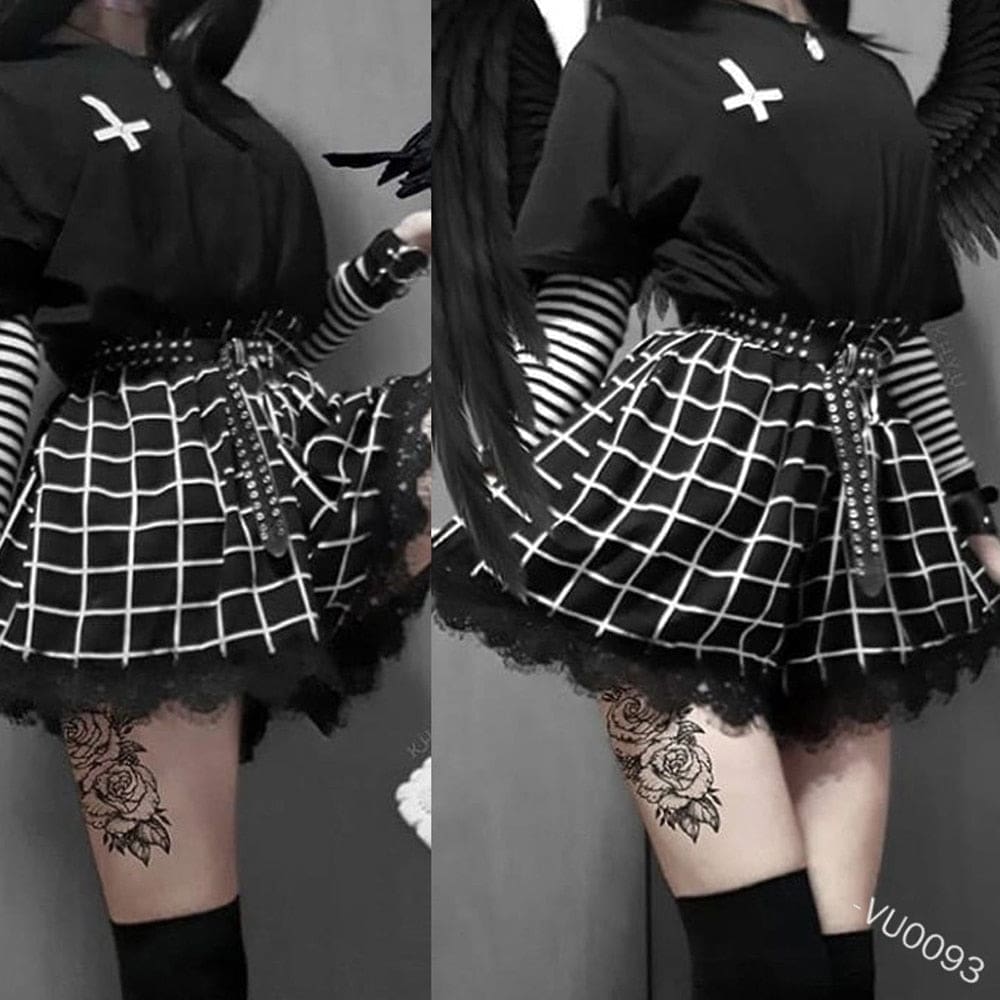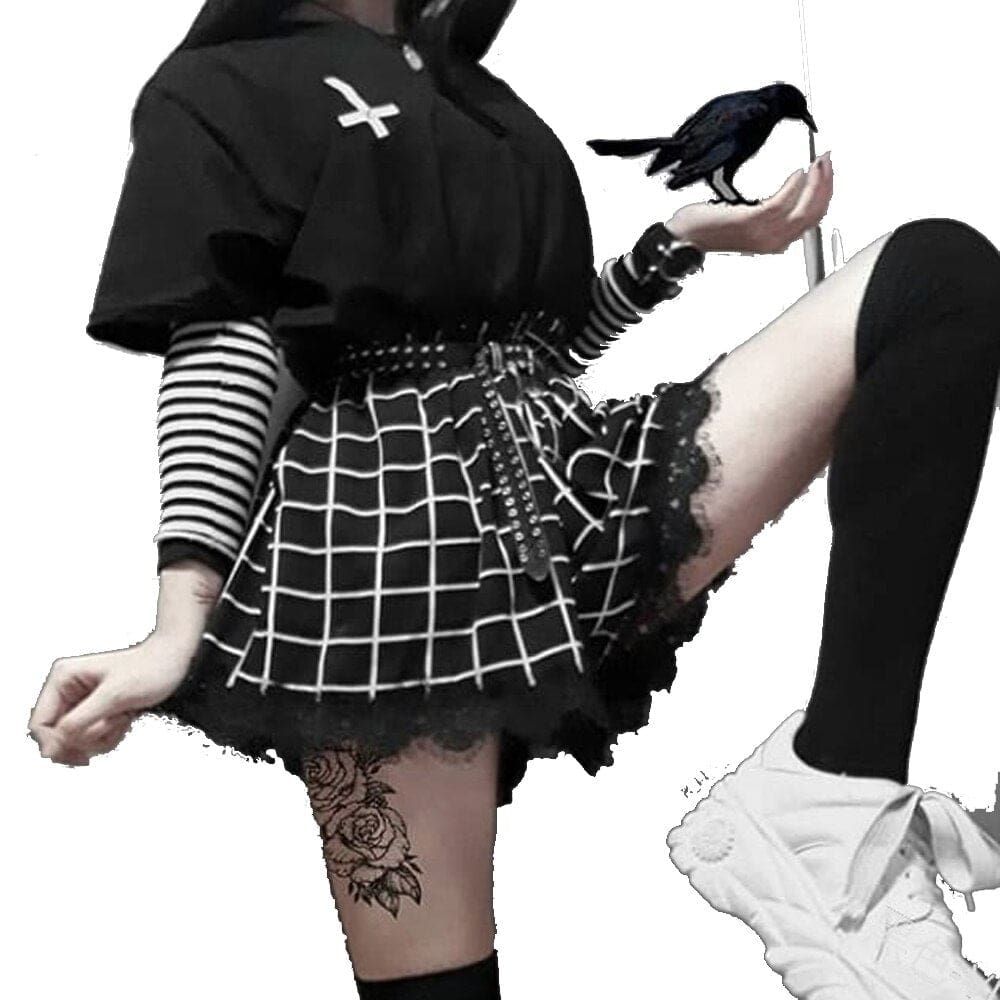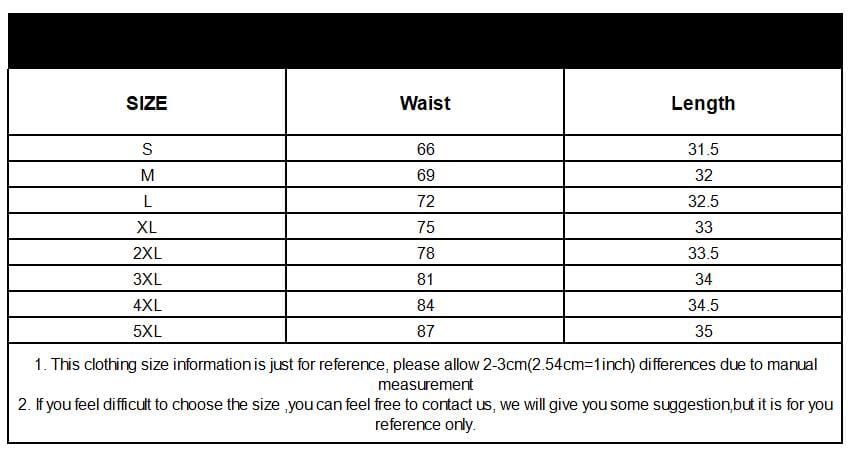 Spider Princess Skirt
This item is in stock now and ready to ship worldwide.
Scroll down for product details & size specifications.
These black and white geometric pattern culottes would make Beetlejuice jealous and are a must-have goth or grunge piece.
The culottes, which create an A-line skirt look, have a striking black-and-white geometric pattern.
They are high-waisted and super-short with black lace around the bottom as an extra detail.
They are ideal for creating a day-to-day distinctively gothic style.
Complete the look with this Momento Mori Lace-Up Crop Top.