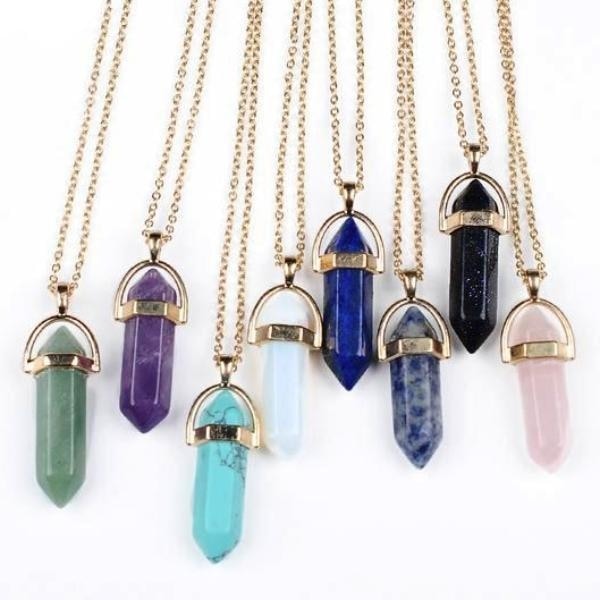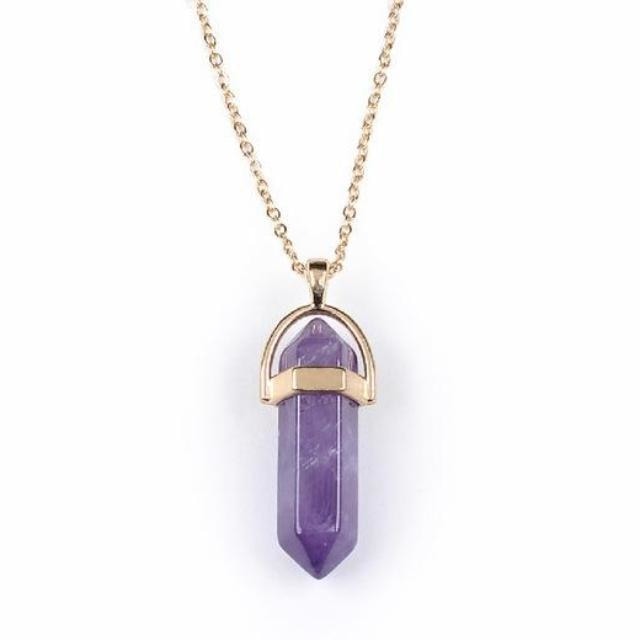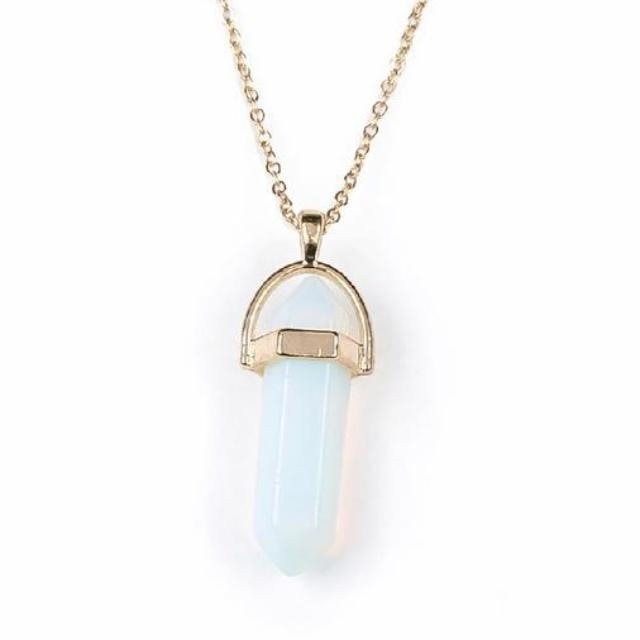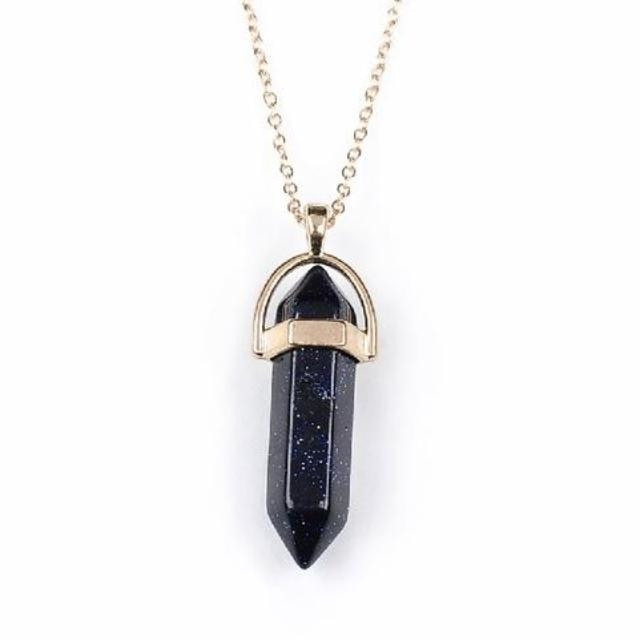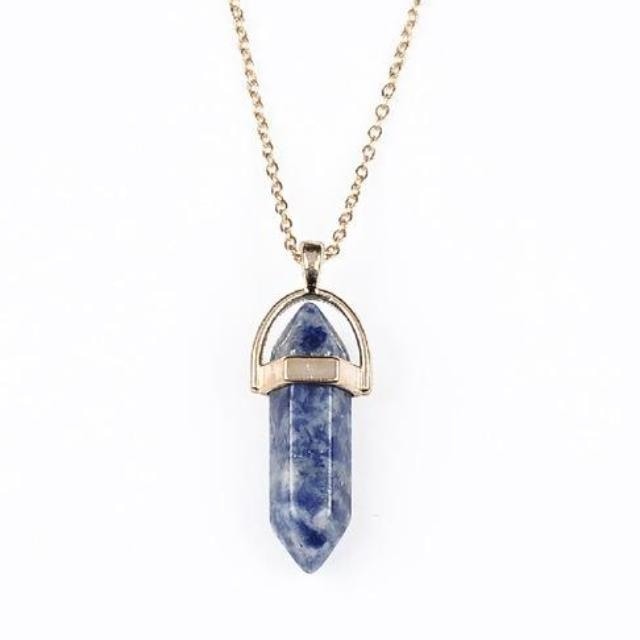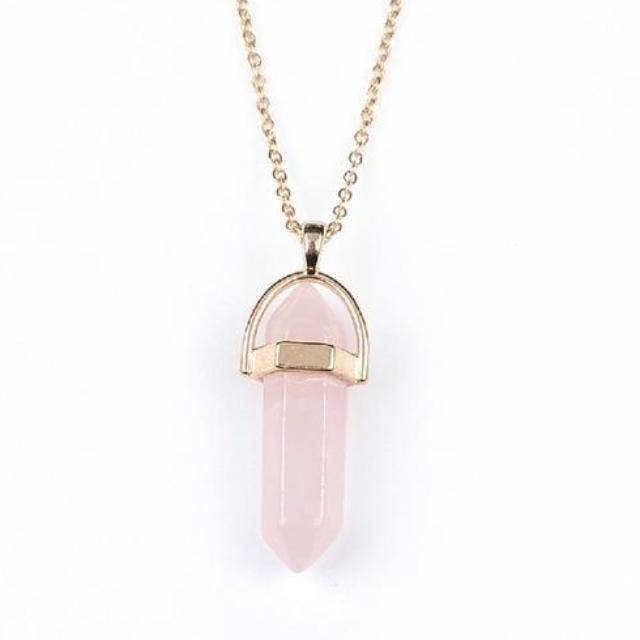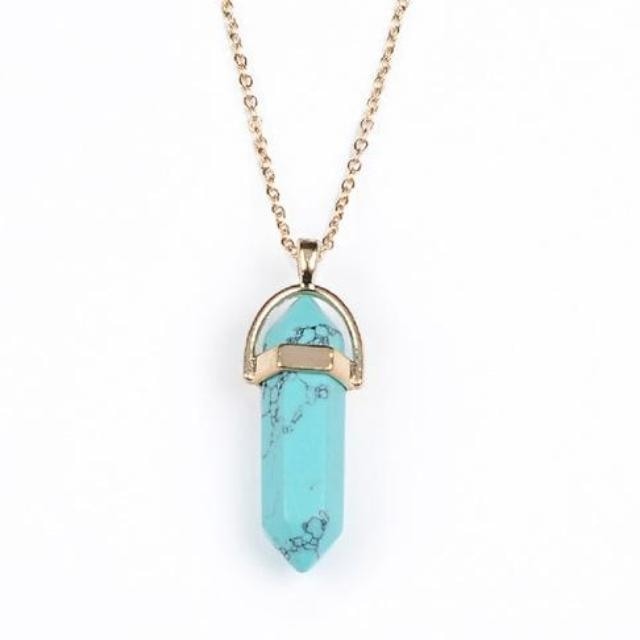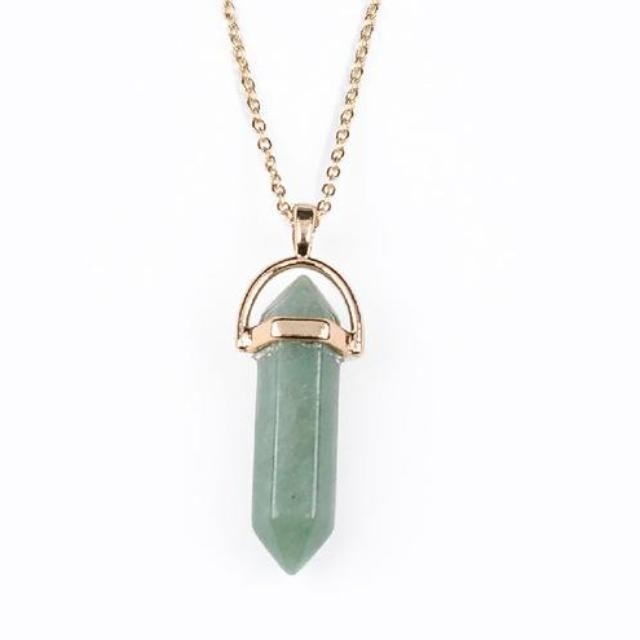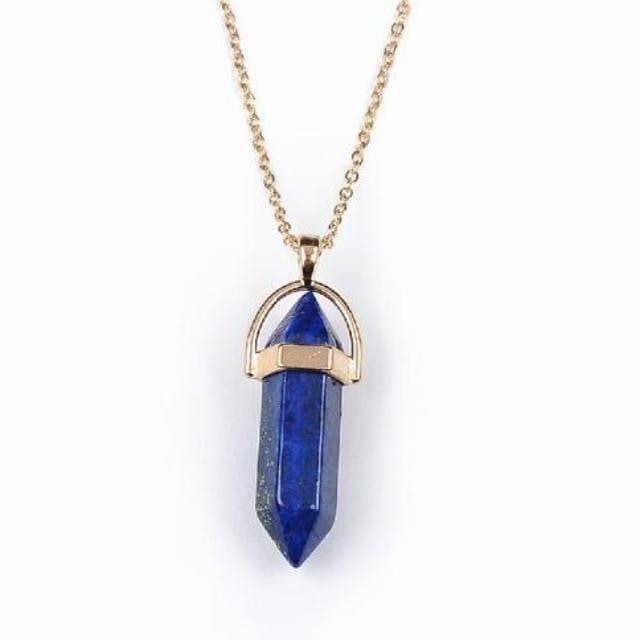 Suspended Crystal Wand Pendant
This item is in stock now and ready to ship worldwide.
Scroll down for product details & size specifications.
These stunning genuine crystal point pendants have substantial energetic power from not only the pointed wand shape that harnesses it's power, but also the unique healing properties of the crystal itself.
This traditional crystal pendant necklace comes in 8 different crystal varieties, each with their own specific and unique healing properties.
The crystal has been suspended in a silver
This necklace length is 45cm, and the pendant size is around 3-4cm.
Lobster claw clasp closure with quality silver finished ball chain.
Vibrant, powerful, unique, and energetically harmonizing, this gorgeous crystal necklace is perfect for spiritual yogis, alternative medicine and reiki practitioners, pagan and witchcraft cuties, and fashion enthusiasts.
All of our crystal jewelry is blessed before sending to ensure optimal positivity and energetic harmony.
Here's an energetic healing crystal property guide for the available crystals:
| | |
| --- | --- |
| Amethyst | Amethyst has healing powers to help with physical and emotional ailments, especially so in chakra balancing. Amethyst crystal therapies are largely associated with physical ailments of the nervous system, the curing of nightmares and insomnia, and balancing the crown chakra. Amethyst is often regarded as the "cure all" crystal in that it can help with nearly anything, in some way or another. |
| Black Agate | Black Agate is a grounding protective crystal. It generates calming peace that especially helps during a period of bereavement. Black Agate provides inner strength to move on and is  helpful in keeping the peace in difficult situations. |
| Opal | Opal helps relieve worry, chronic stress and depression, and is an antidotes for insomnia and nightmares. It also heals subconsciously held pain. Common Opal combines both Earth and Water energies, and can be used to balance the male/female energies within the body, and to align the chakras. |
| Rose Quartz | Rose Quartz assures trust and harmony in relationships, and encourages unconditional love. Rose Quartz purifies and opens the heart chakra to promote love, self-love, friendship, and inner peace. |
| Jade | The healing properties of jade are very useful for emotional healing. The soothing energy from jade relieves irritability while helping to eliminate negativity. The crystal balances body and mind. |
| Sodalite | Sodalite is all about logic, truth and inner peace. Sodalite properties are deeply connected to the heart. This connection with the heart imparts a calming effect that makes it easier to attain inner peace. |
| Turquoise | Turquoise healing properties are programmable, which allows you to set a personal healing intention. A good luck charm for health and abundance, use Turquoise to align your energy centers and clear a path to a higher consciousness. |
Please allow for some minor variations in color/size/shape when purchasing from our stunning crystal jewelry collection - these are all made from real, raw, genuine crystal stone and each has their own individual look and feel! We like to believe the crystal you receive is the one most powerfully representative and connected to YOU, and we bless it to fulfill your own unique spiritual needs.