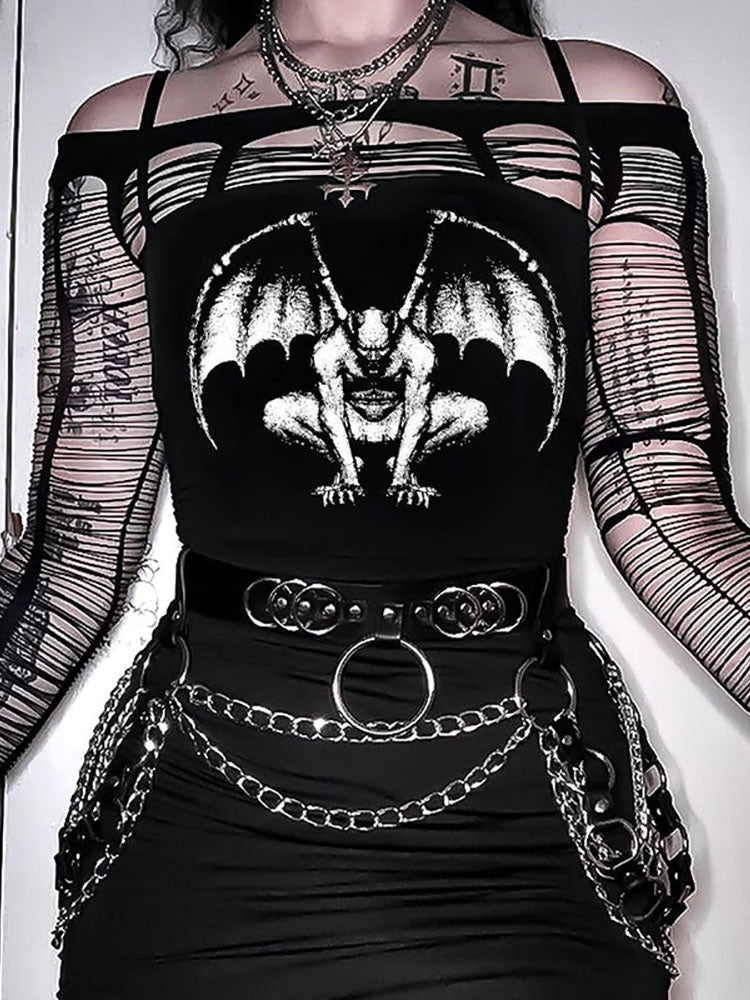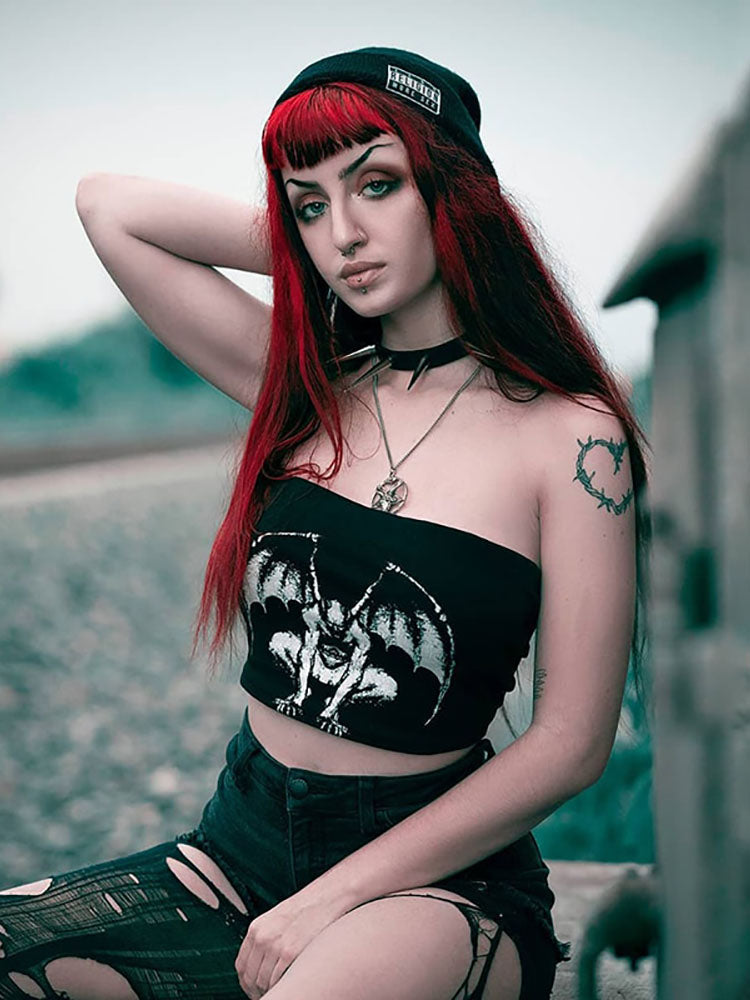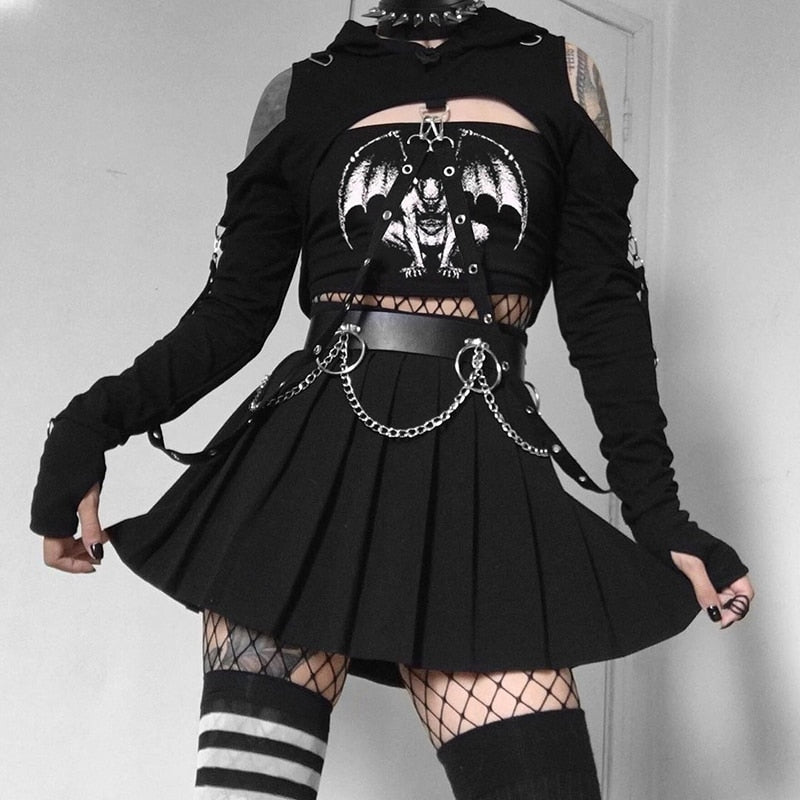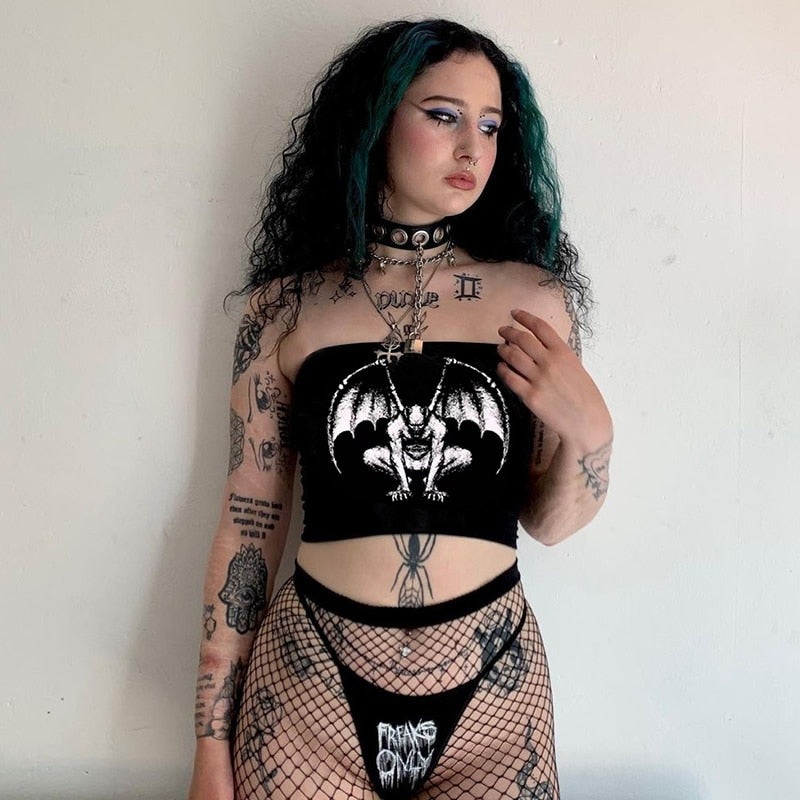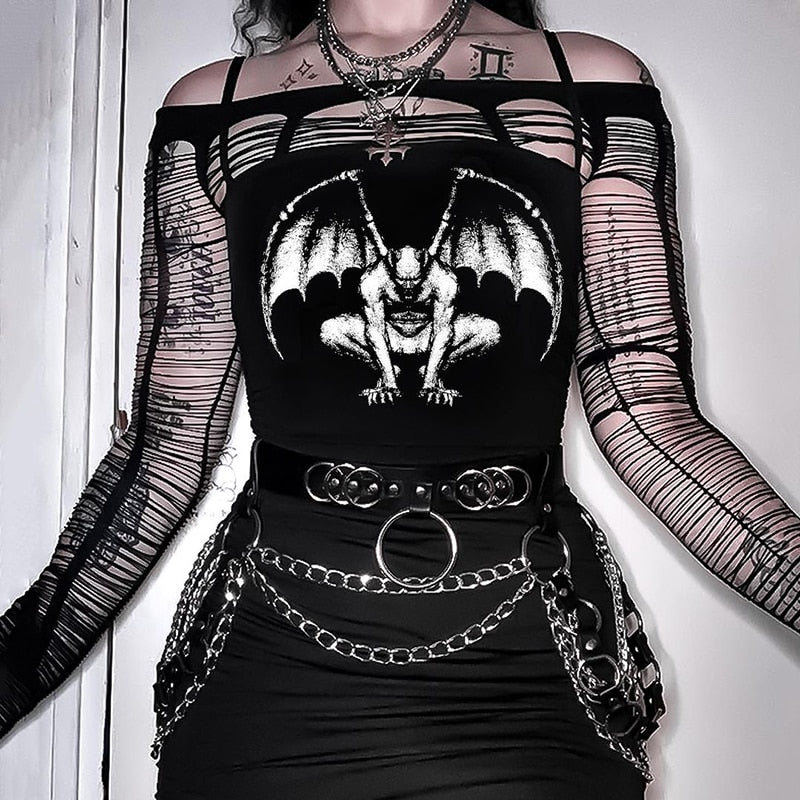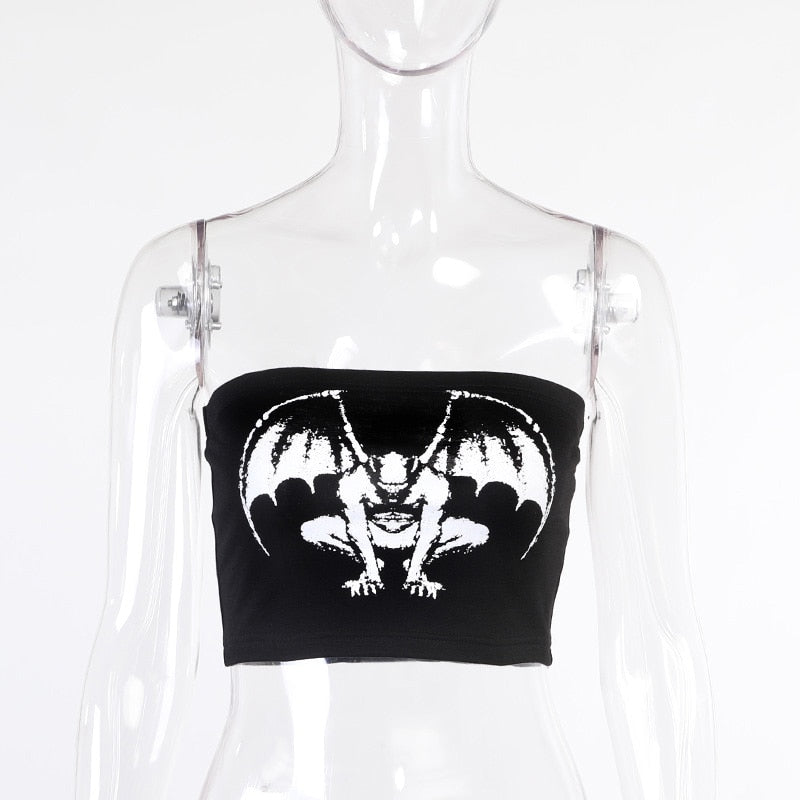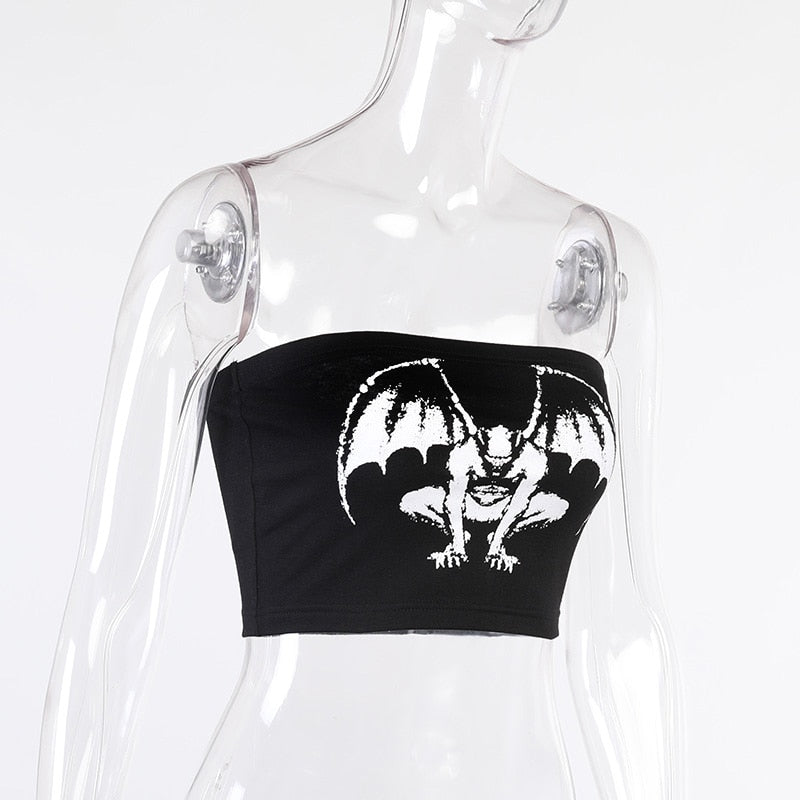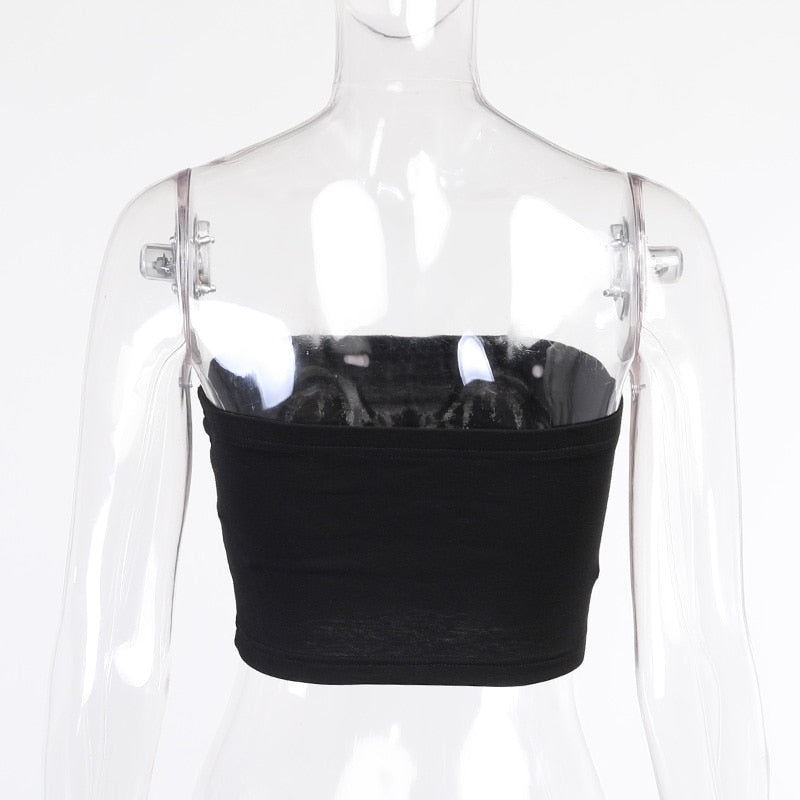 The Gargoyle Tube Top
This item is in stock now and ready to ship worldwide.
Scroll down for product details & size specifications.
Introducing "The Gargoyle Tube Top," a mesmerizing piece that embodies the darkest corners of the gothic realm. Prepare to embrace your inner darkness with this stunning black crop top, adorned with a lifelike gargoyle that will send shivers down your spine. Let's delve into the features of this gothic masterpiece in a bewitching bullet point format:
Unleash your gothic spirit with "The Gargoyle Tube Top," a garment that celebrates the allure of darkness in its design.
The lifelike gargoyle, with sharp claws and pointed wings, adds a touch of eerie elegance, symbolizing the mystical creatures that dwell in the shadows.
Crafted with exceptional attention to detail, this crop top seamlessly combines fashion with the macabre, creating an unforgettable piece.
Embrace the enigmatic allure of the gothic realm, wearing this top as a statement of your dark and daring style.
Whether worn alone or paired with other gothic accessories, "The Gargoyle Tube Top" is the perfect embodiment of the gothic aesthetic.
Embrace the darkness and let "The Gargoyle Tube Top" become your go-to piece for celebrating the eerie elegance of the gothic world. Embody the essence of the gargoyle and the allure of the dark as you flaunt your unique gothic style with confidence and pride.