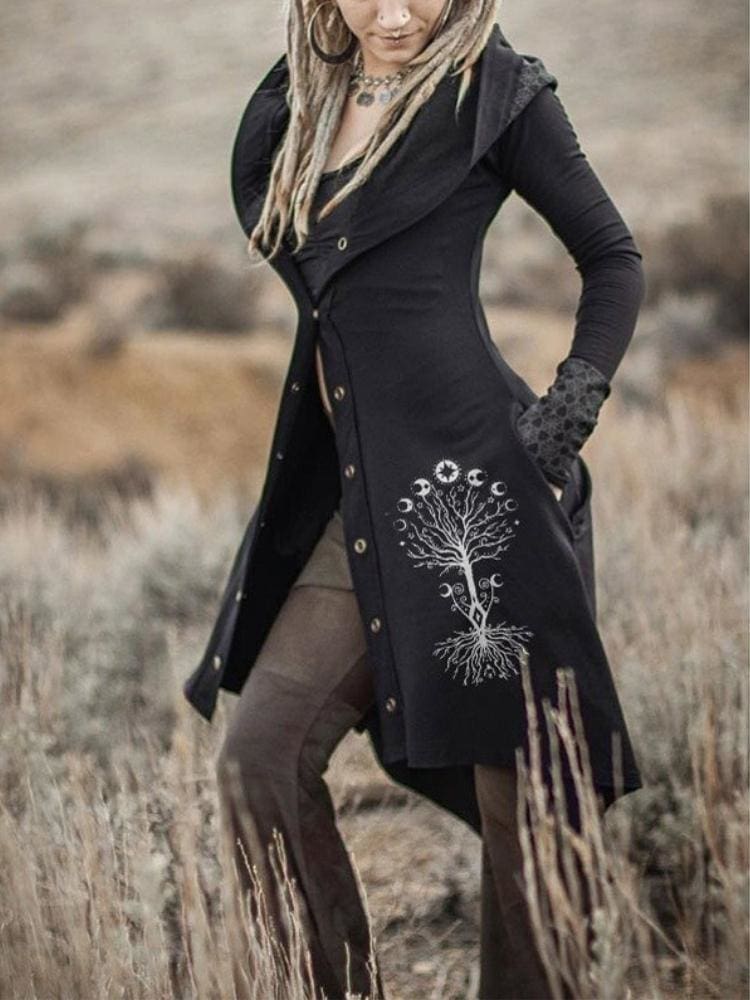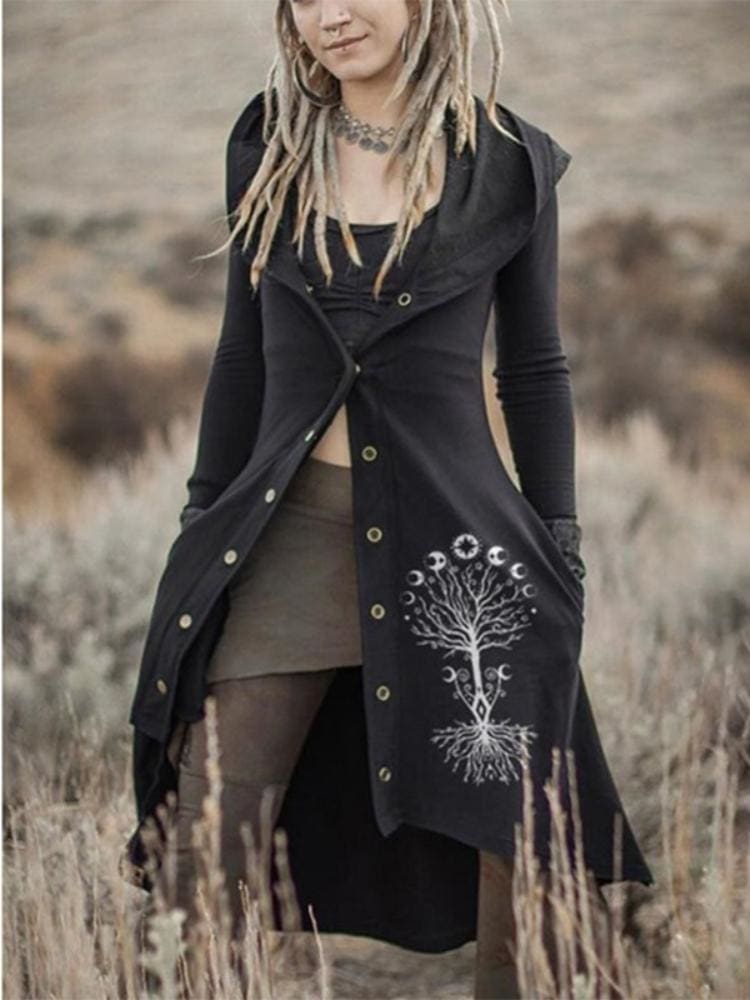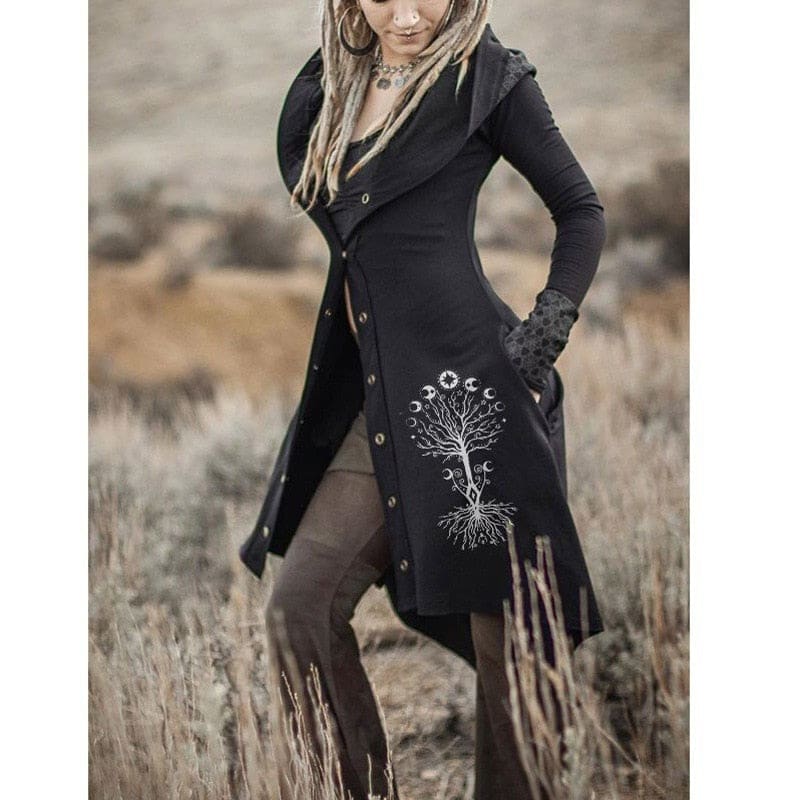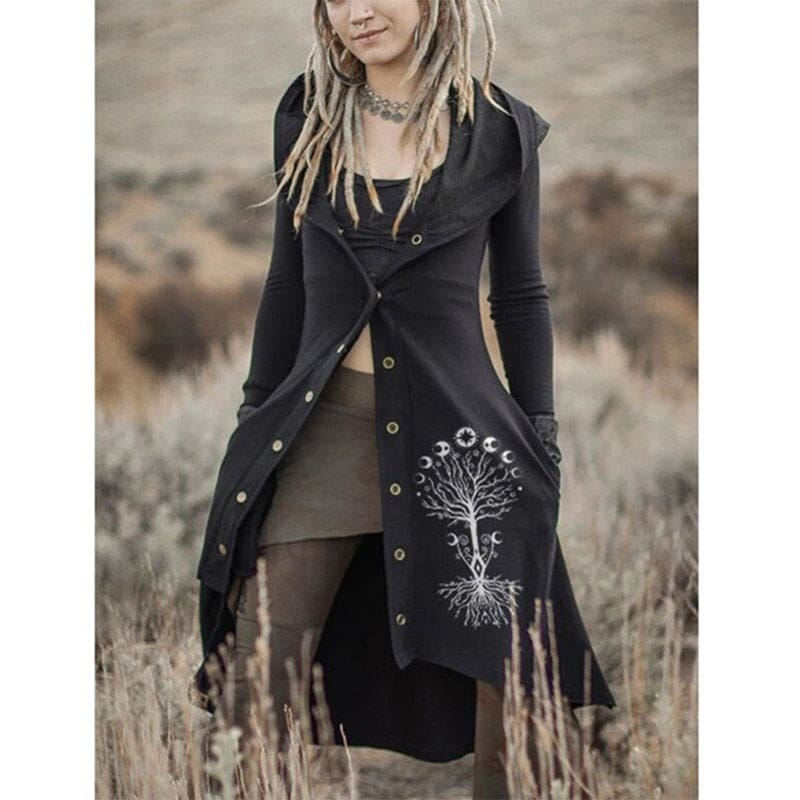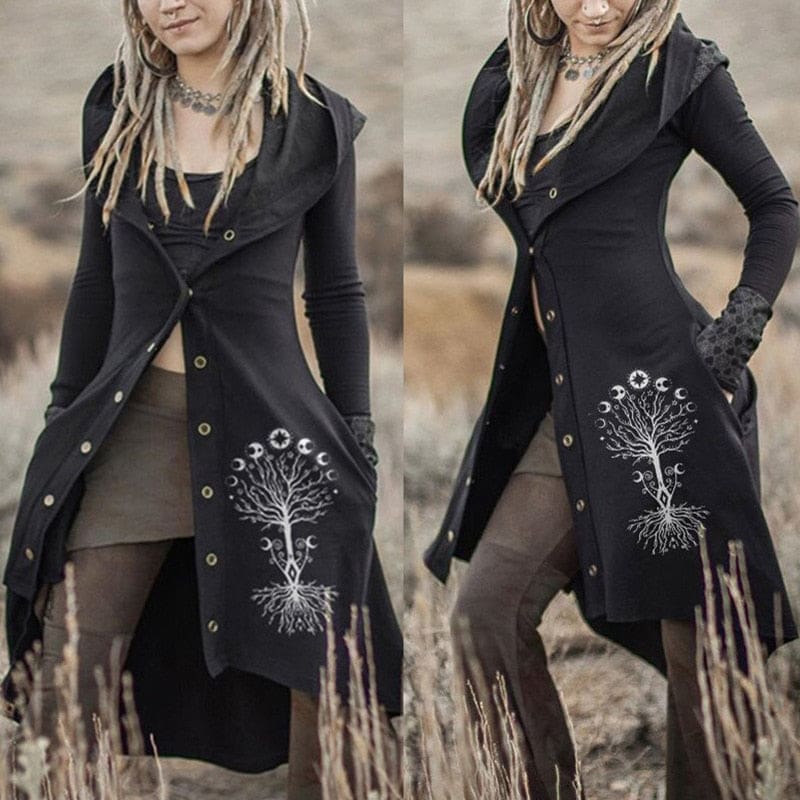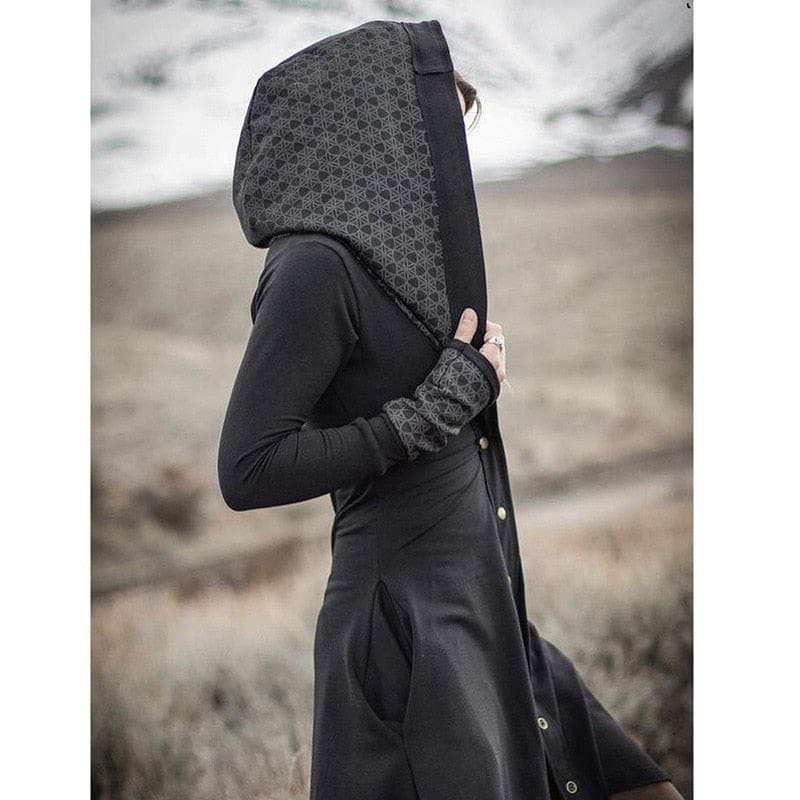 The Tree Of Life Trench
This item is in stock now and ready to ship worldwide.
Scroll down for product details & size specifications.
This grungy Tree of Life Trench is ideal for hippies, Wiccans, and goths when the days get colder.
The coat has a figure-hugging cut that galls to the knee. With long gloved sleeves and a wide hood, the trench looks like a dark cape.
It has buttons down the front and statement fabric for the gloves and hood.
On the side of the trench is printed a tree of life and phases of the moon symbol.
In Heathenry, the Tree of Life represents the universe and the interconnectedness of all things.
This trench will keep you warm and look sexily dark with everything in your alternative wardrobe.
Keep your legs warm and statement sexy with these Dark Vixen Leggings.
| Size | Bust | Shoulder | Length |
| --- | --- | --- | --- |
| S | 96cm | 40cm | 79cm |
| M | 100cm | 41cm | 80cm |
| L | 104cm | 42cm | 81cm |
| XL | 108cm | 43cm | 82cm |
| XXL | 112cm | 44cm | 83cm |
| XXXL | 116cm | 45cm | 84cm |