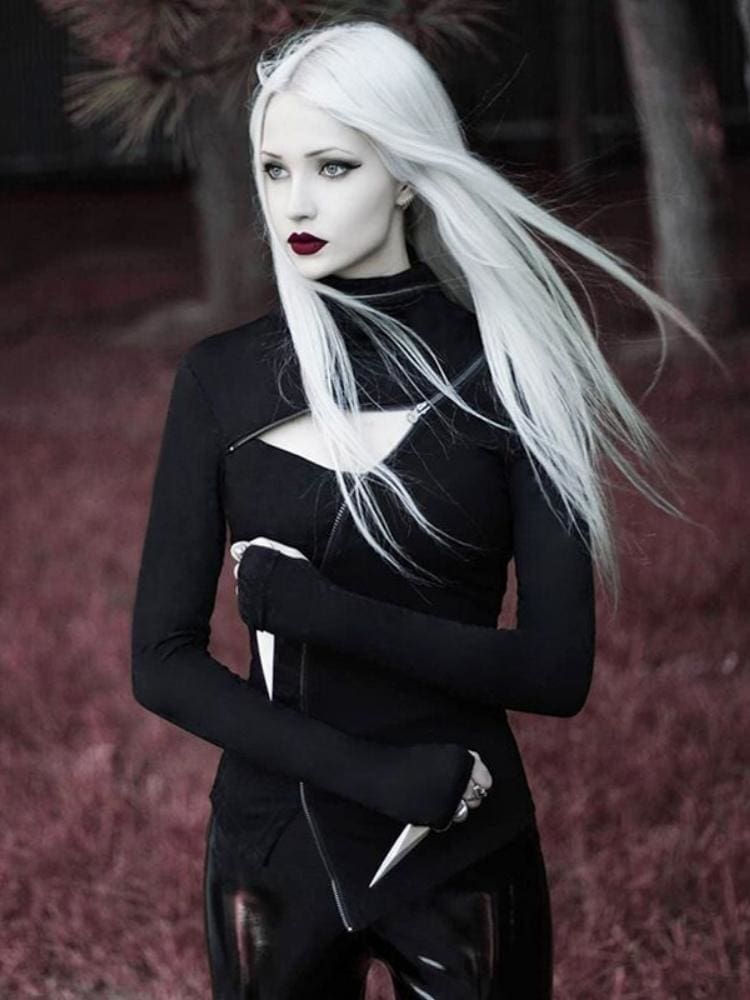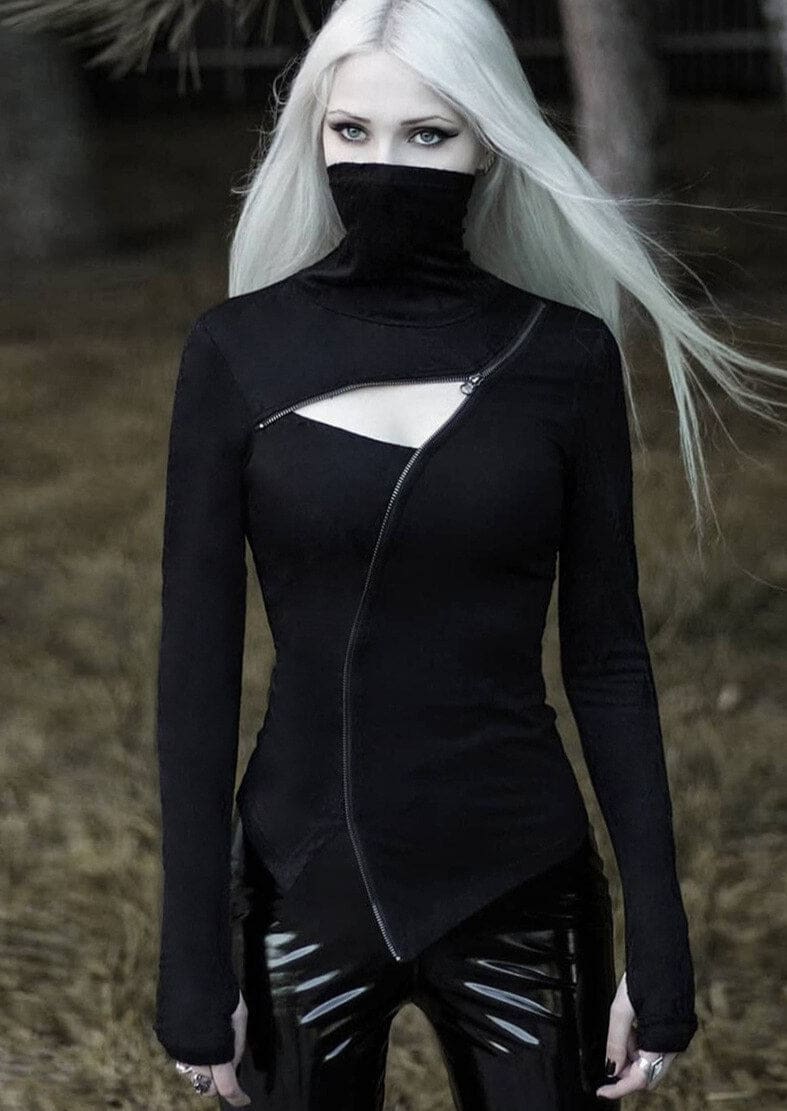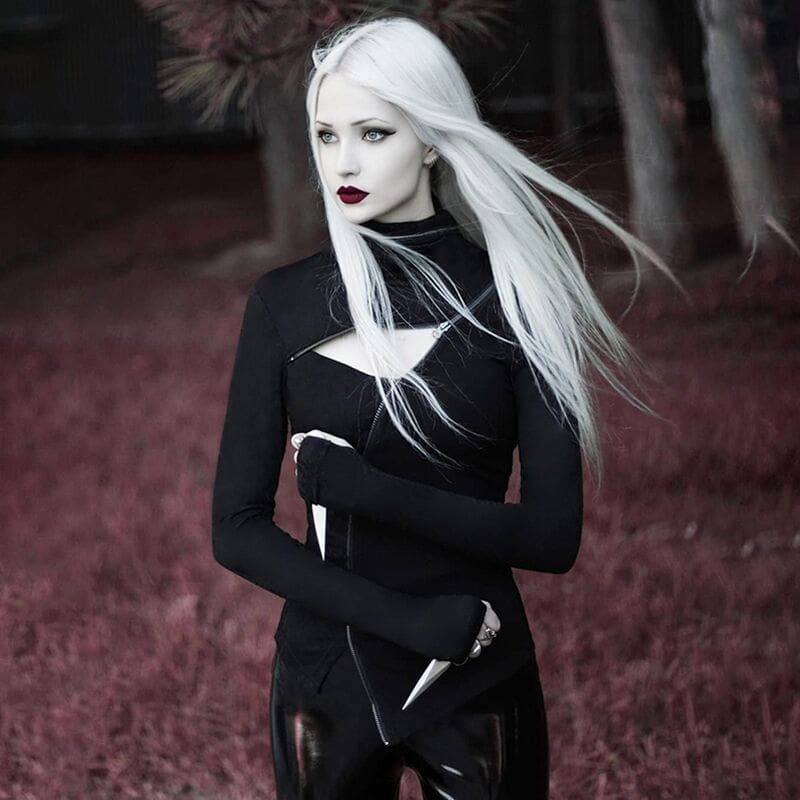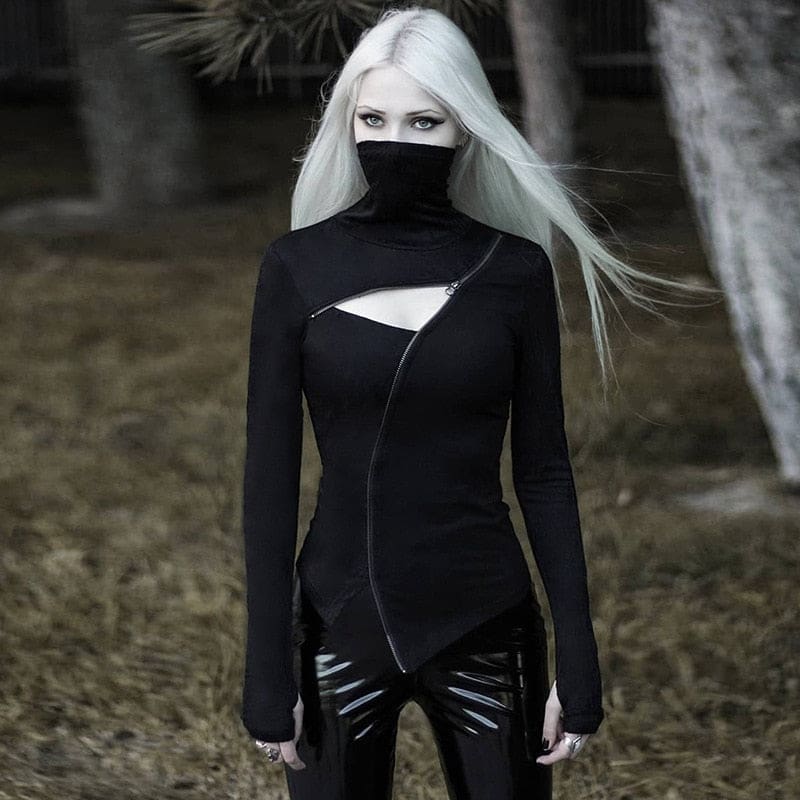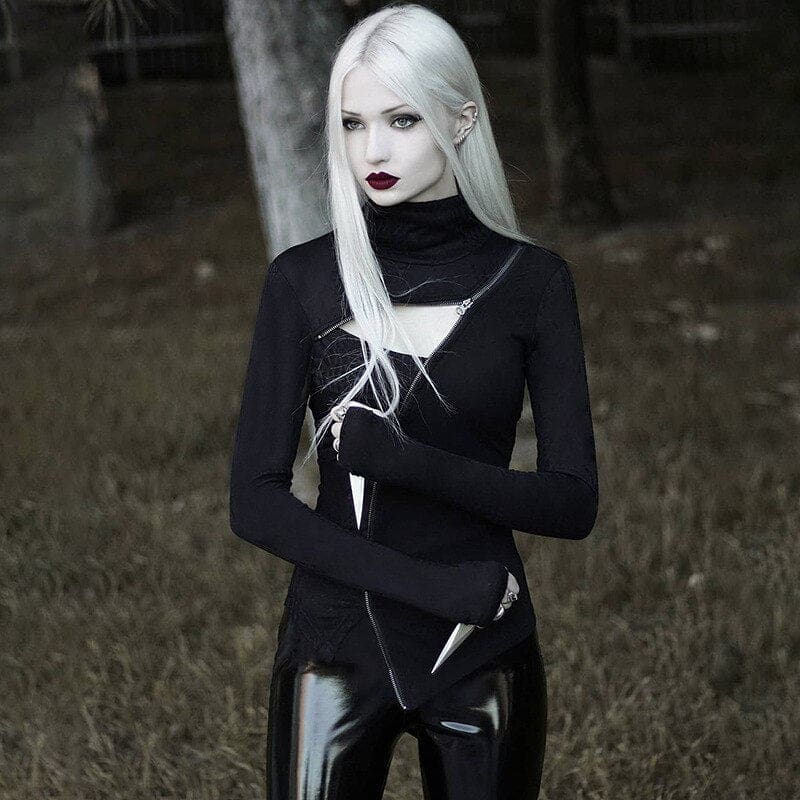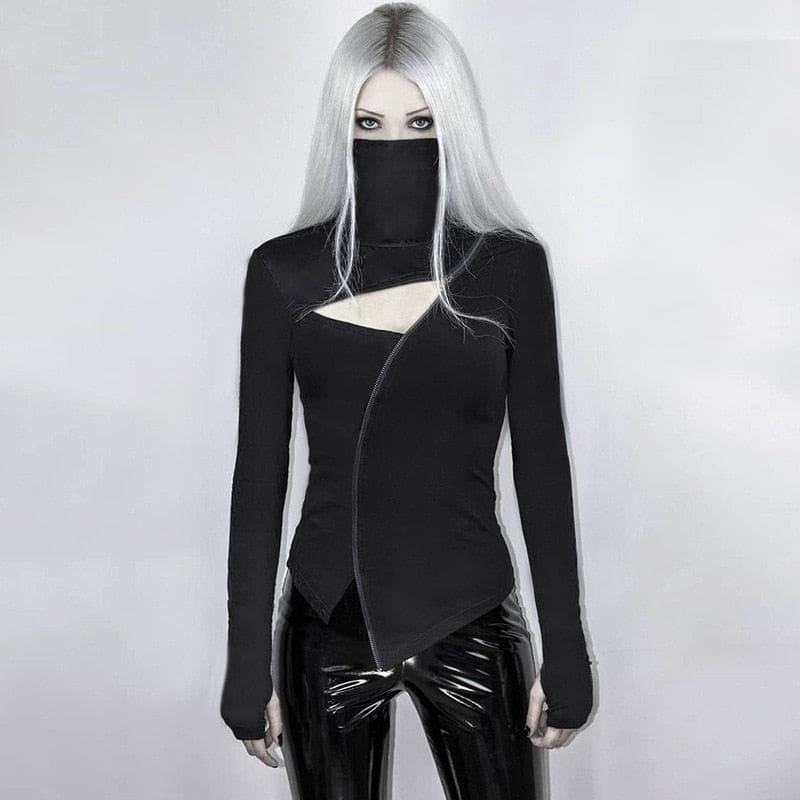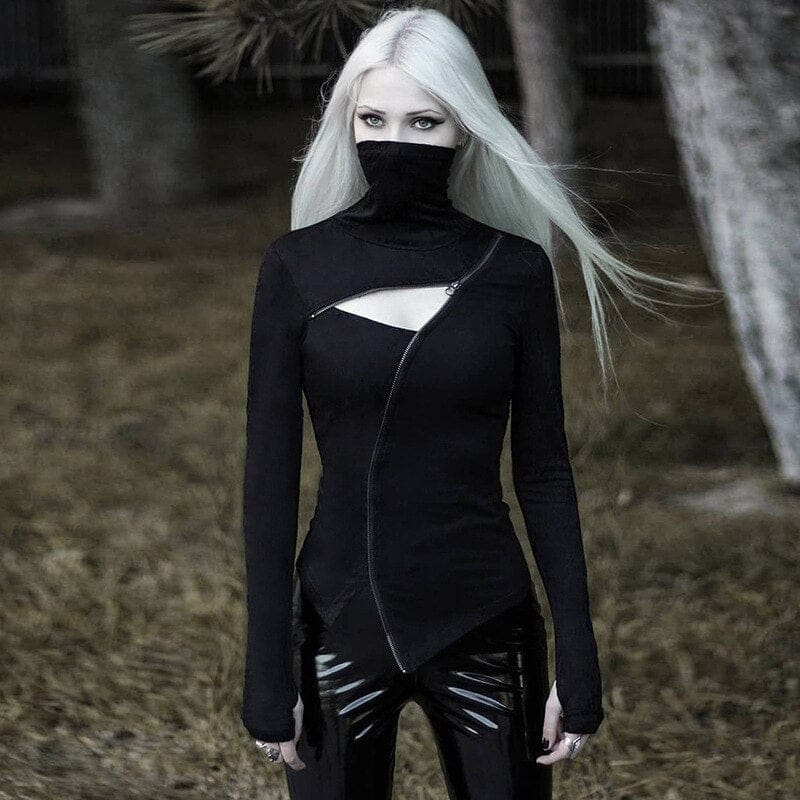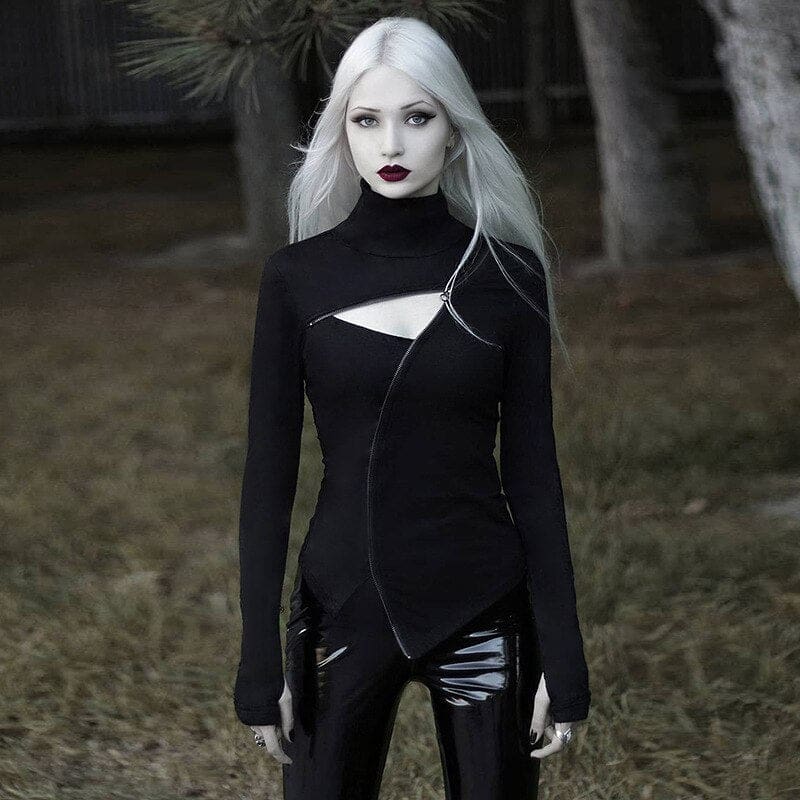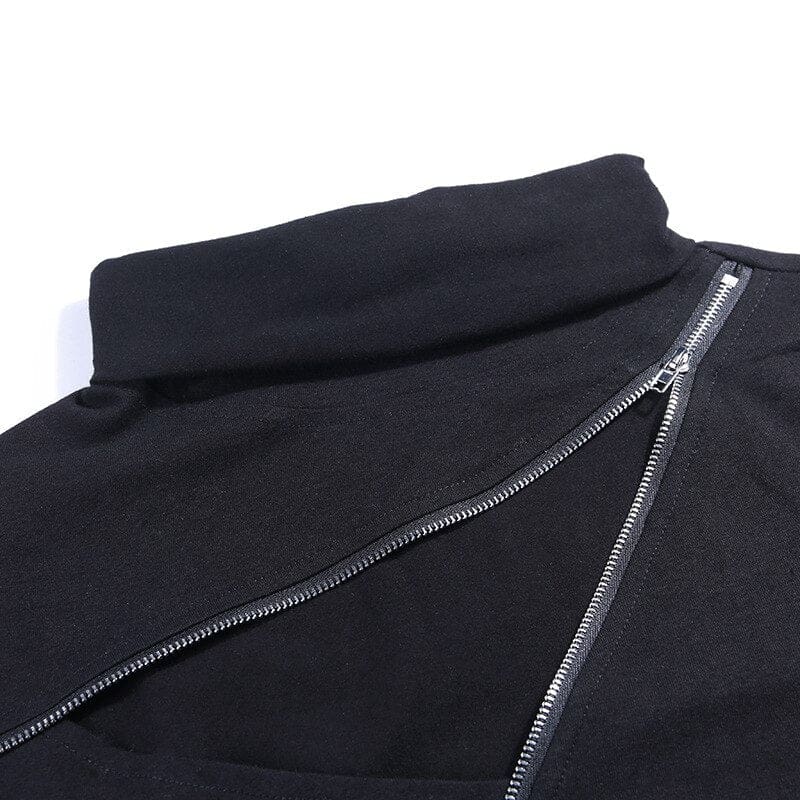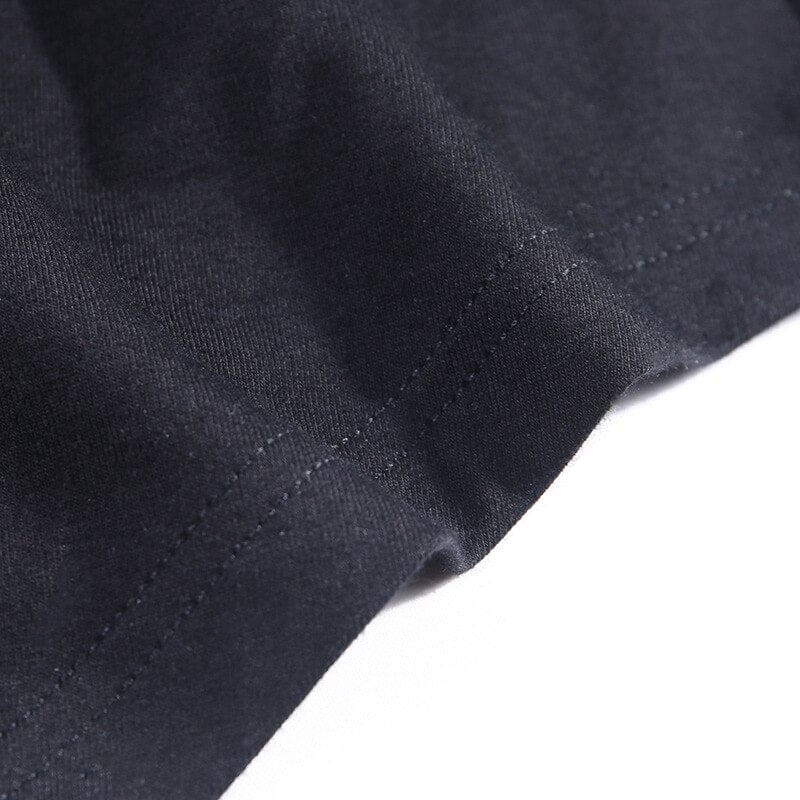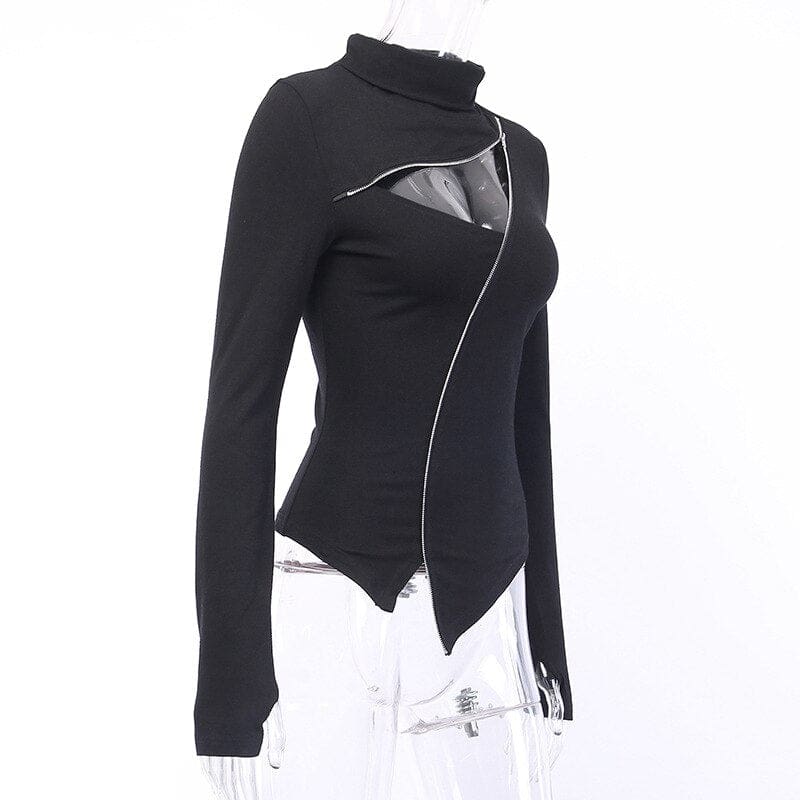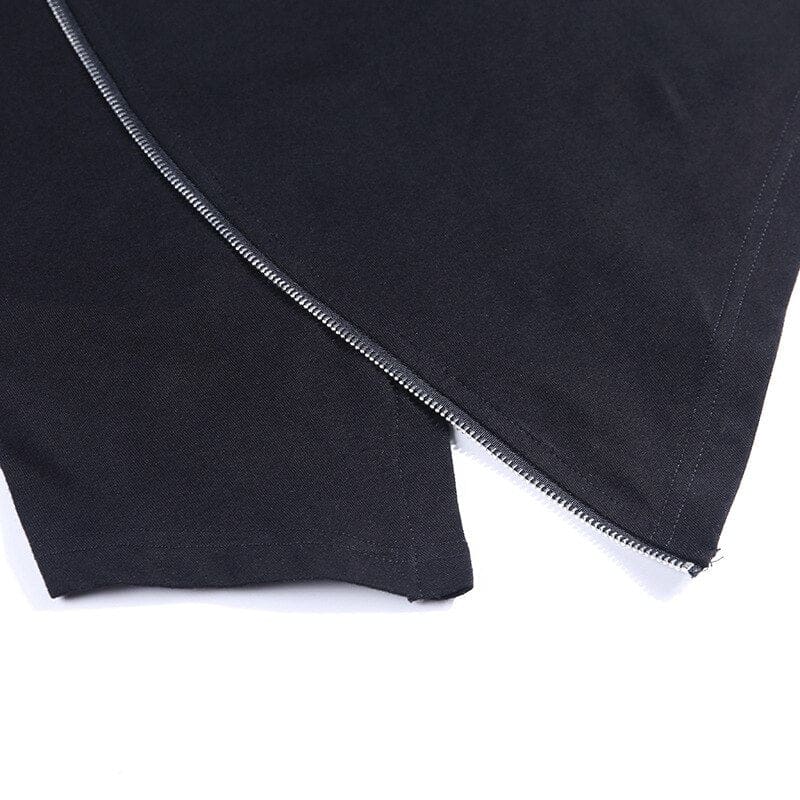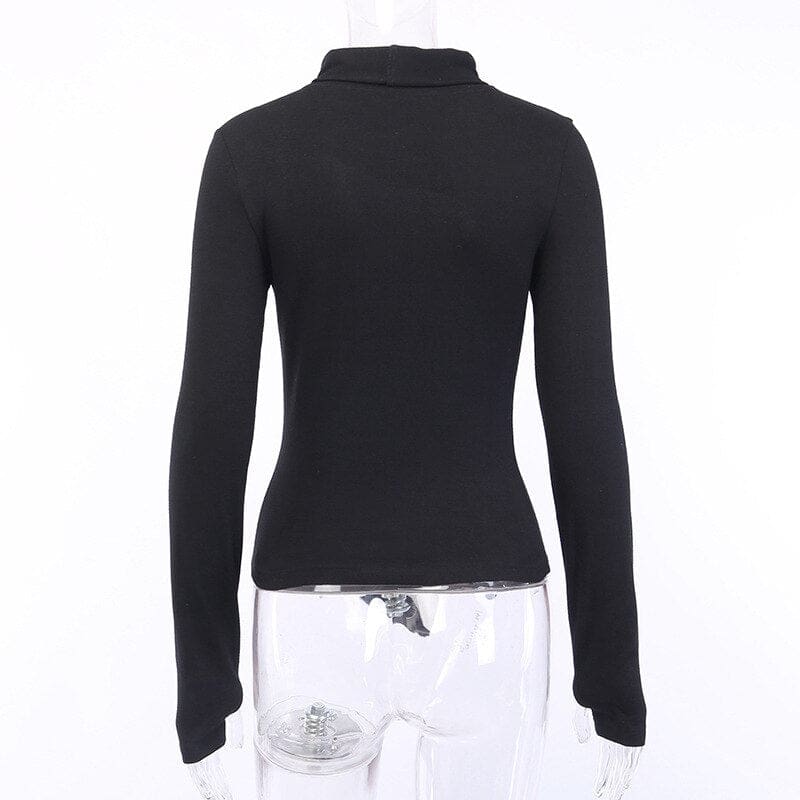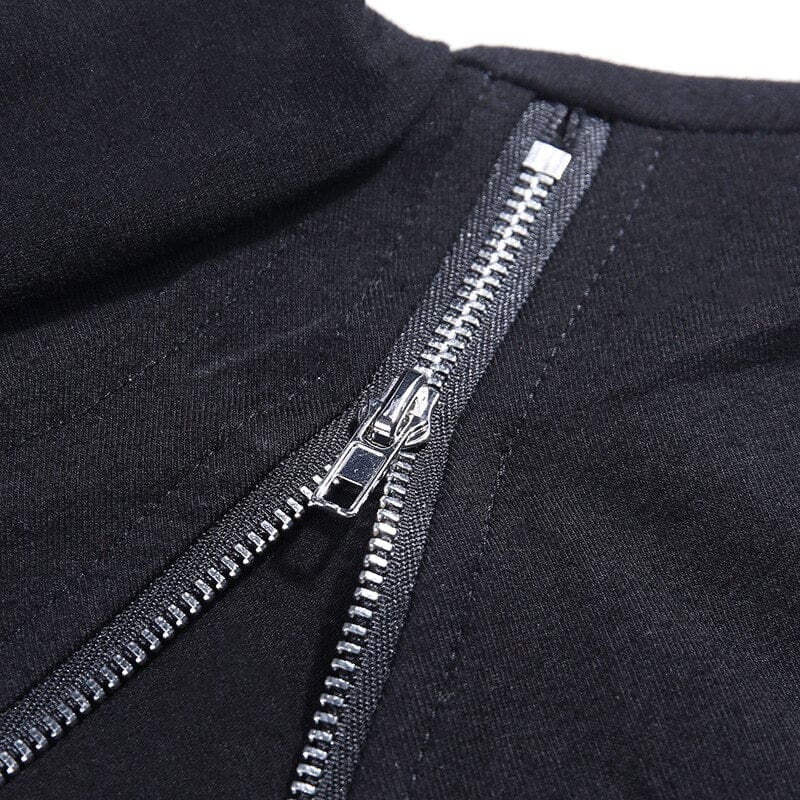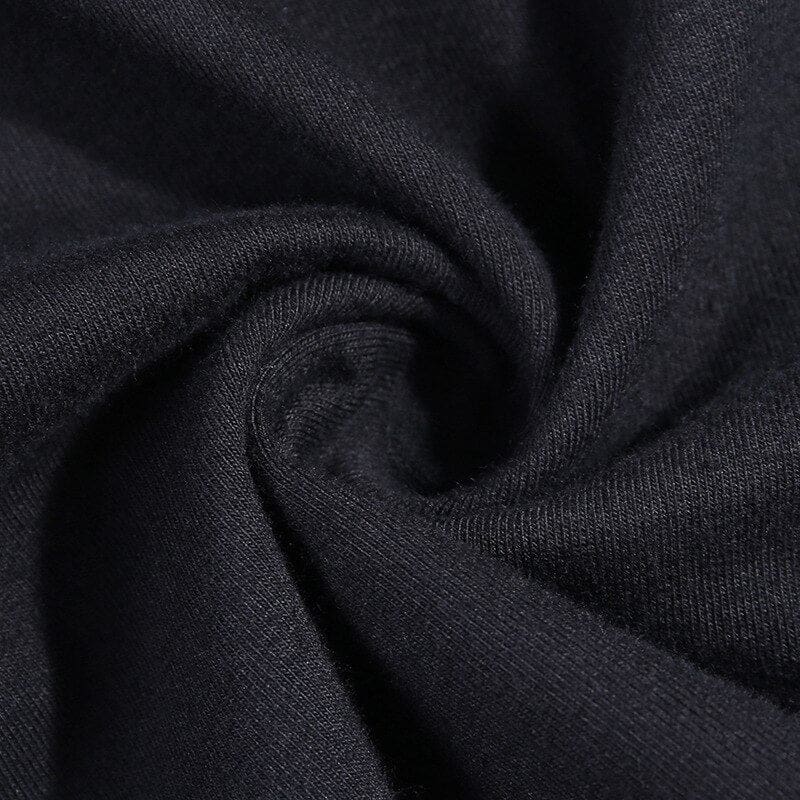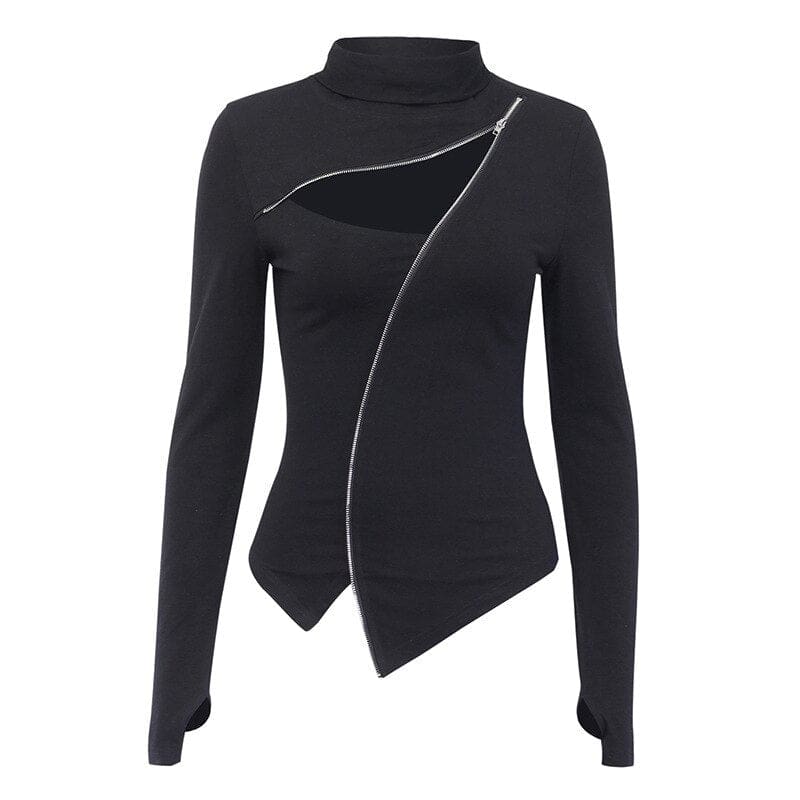 The Witchy Ninja Turtleneck
This item is in stock now and ready to ship worldwide.
Scroll down for product details & size specifications.
This turtleneck is the sexy solution for keeping warm in the colder months without compromising on your perfect gothic style.
The black turtleneck is embellished with asymmetrical zipper detail and a peek-a-book opening just above the bust.
The long sleeves extend down the hands and keep you warm with thumb gloves.
Wear this long-sleeved piece over your favorite sexy black cami, like this Moon Witch Lace Cami.