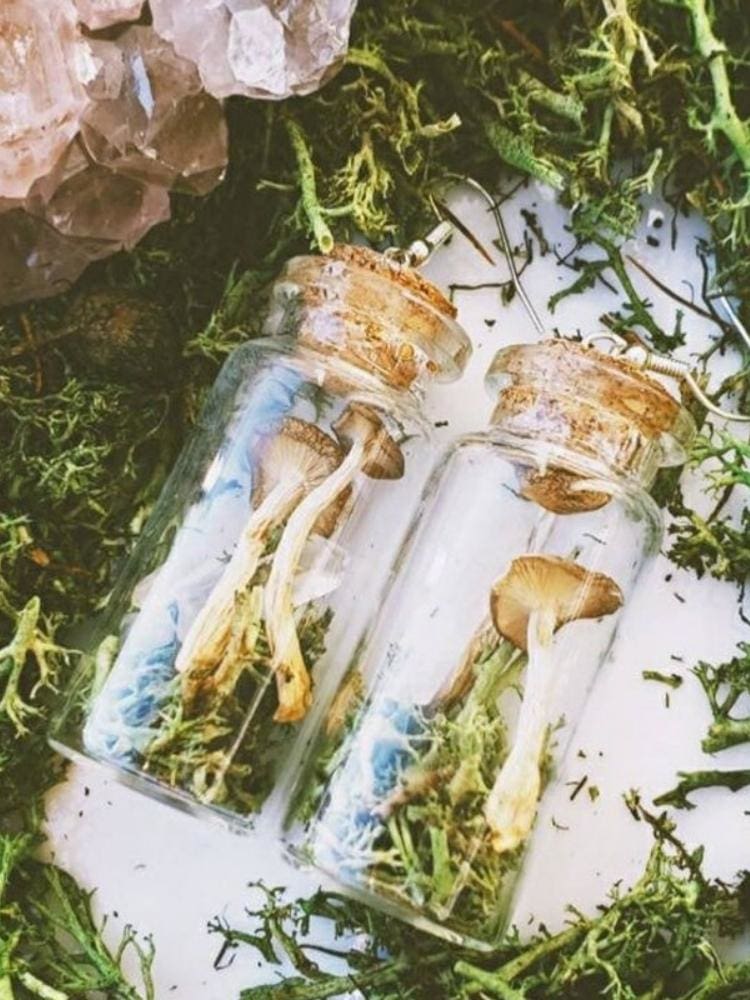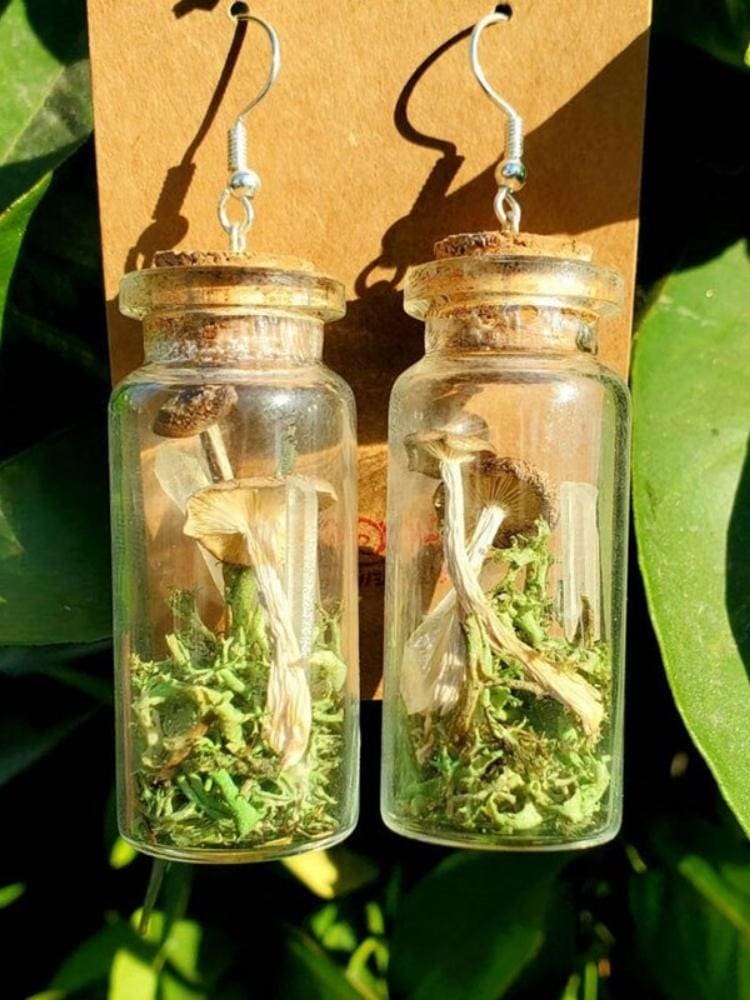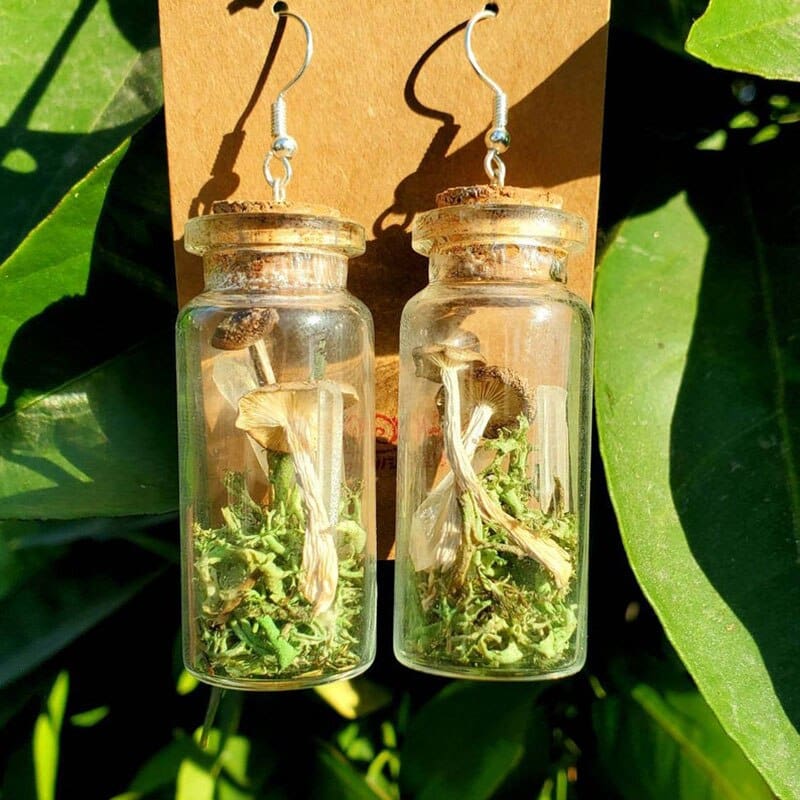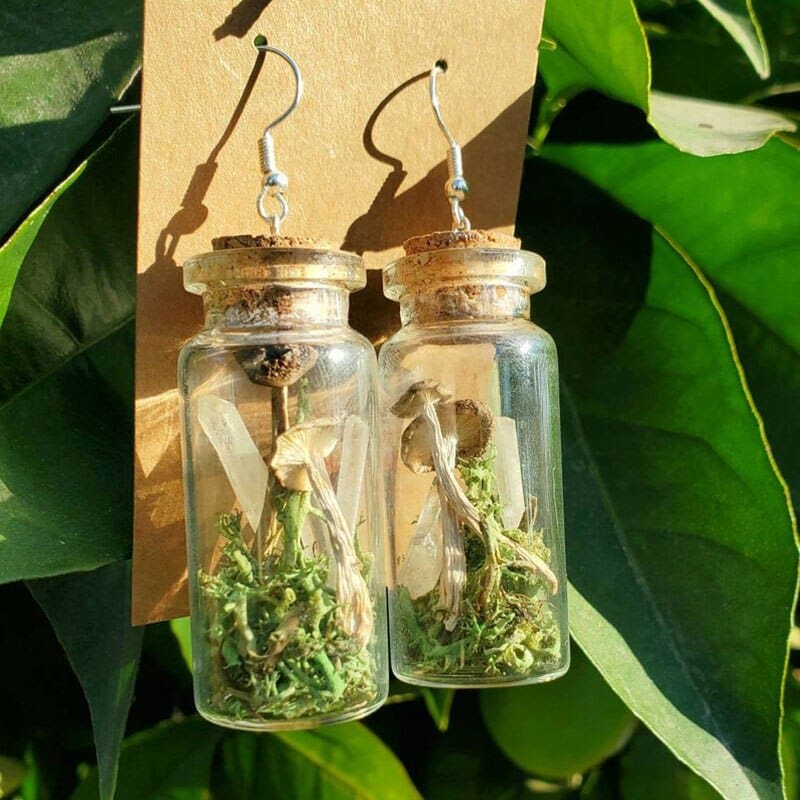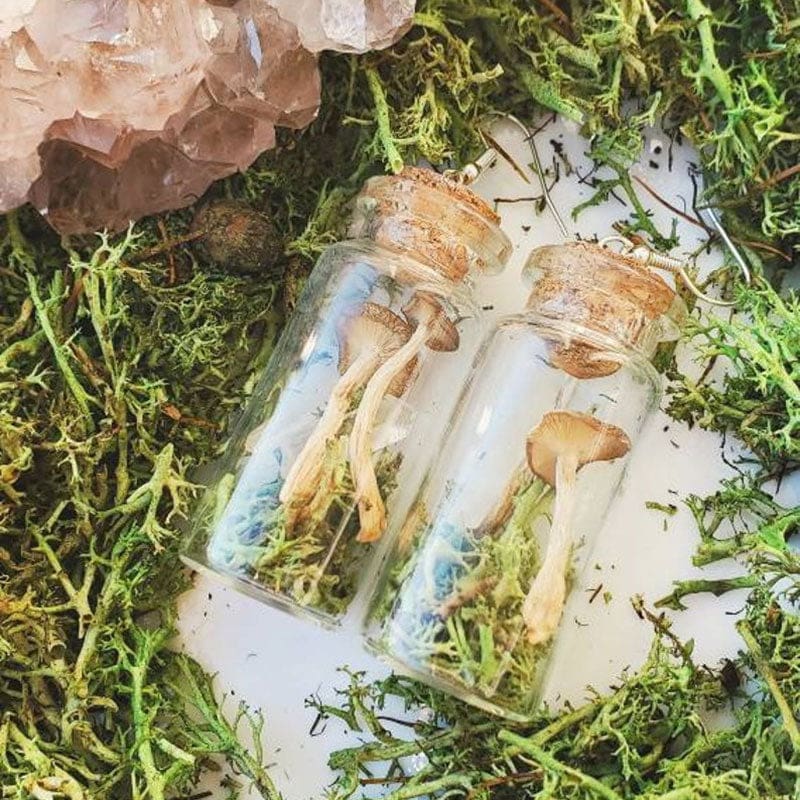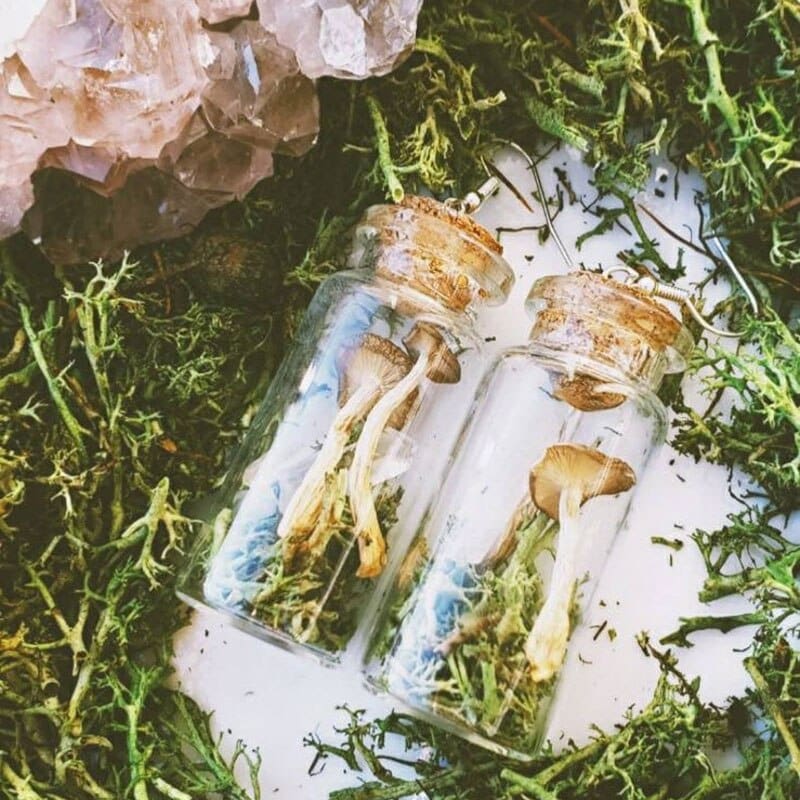 Toadstool Terrarium Jar Earrings
This item is in stock now and ready to ship worldwide.
Scroll down for product details & size specifications.
Emphasize your connection to the mysterious world of nature with these toadstool-in-a-bottle earrings.
Toadstools and mushrooms are considered potent elements in nature as they are believed to be part of a larger organism that extends far beneath the earth and holds much wisdom.
Mind-altering mushrooms are often used as part of Wiccan and Pagan rituals, but they also just represent the wisdom that exists within nature.
Wear these earrings as a sign of your affinity, or as a striking, statement new-age piece.
Complete your natural look with this Ammonite Shell Necklace.