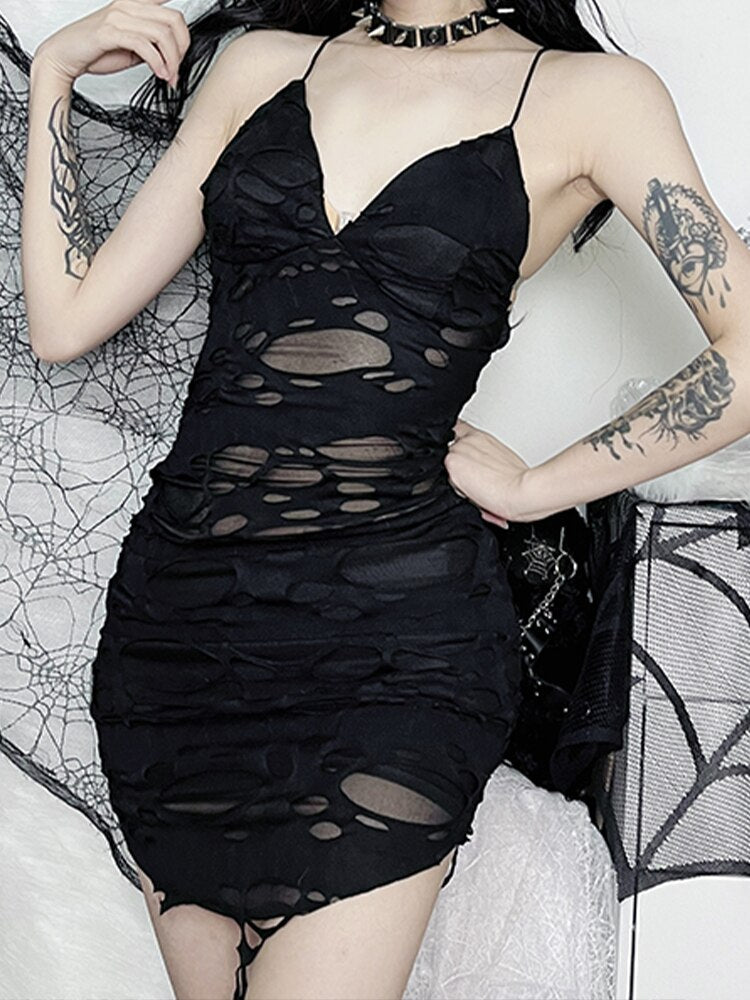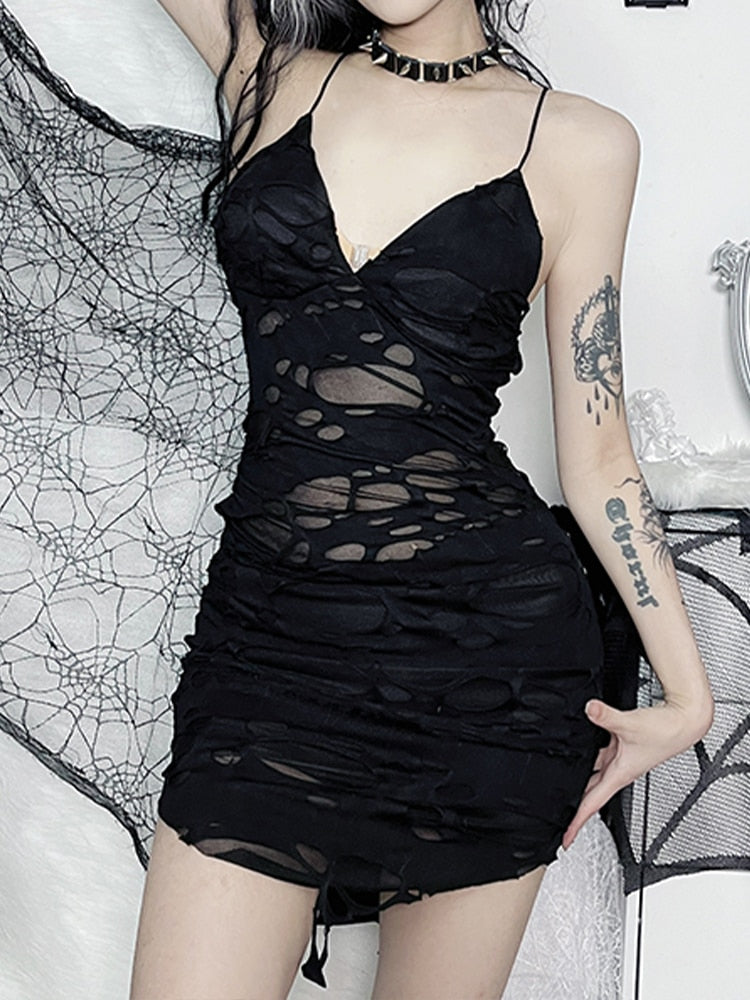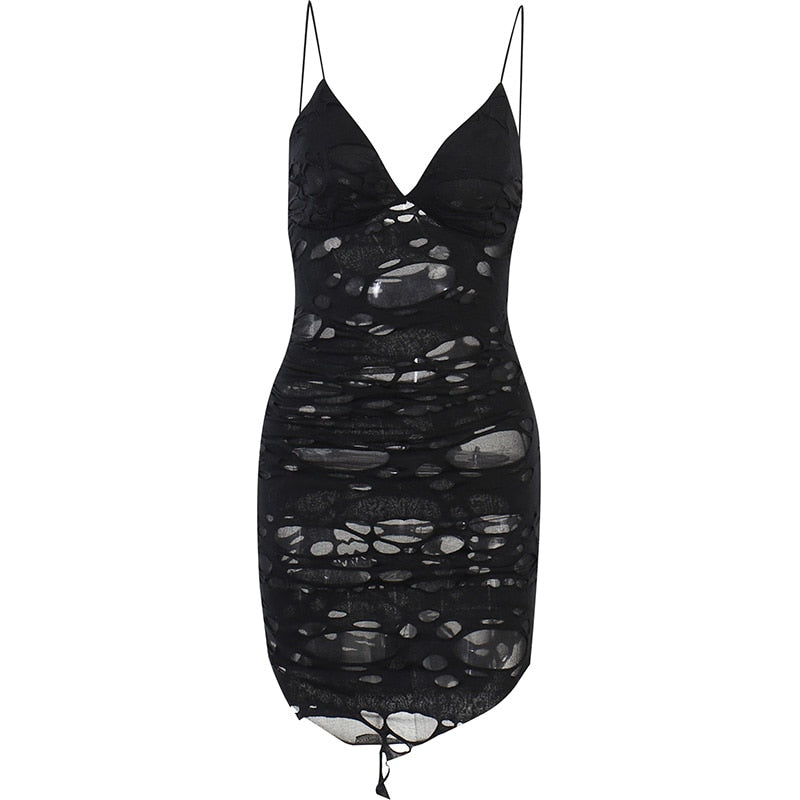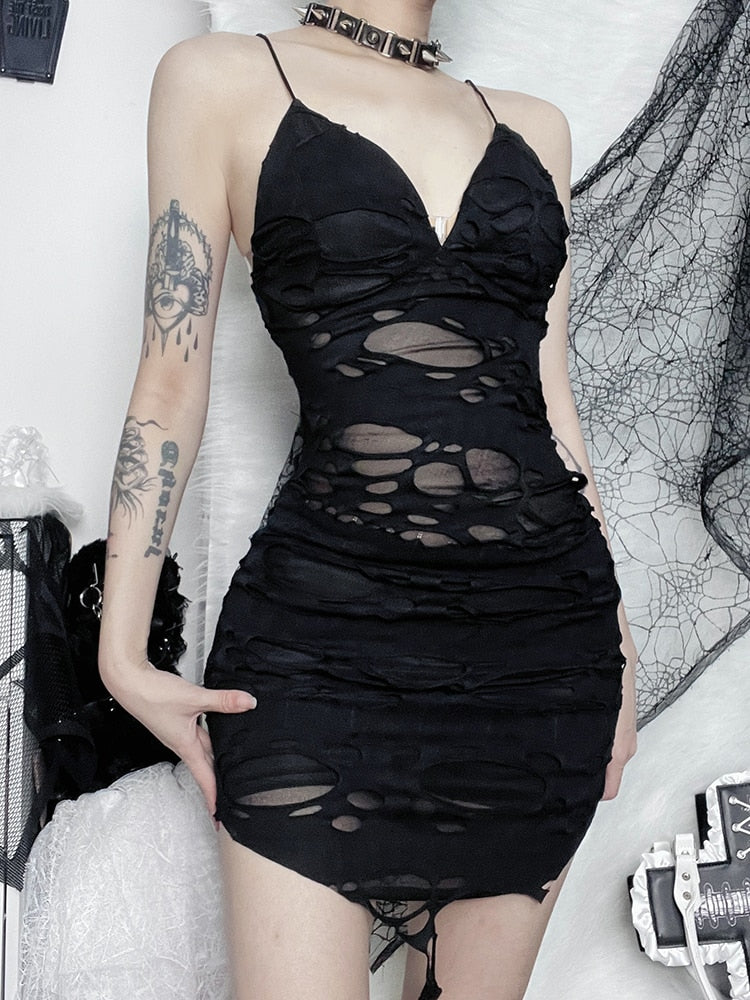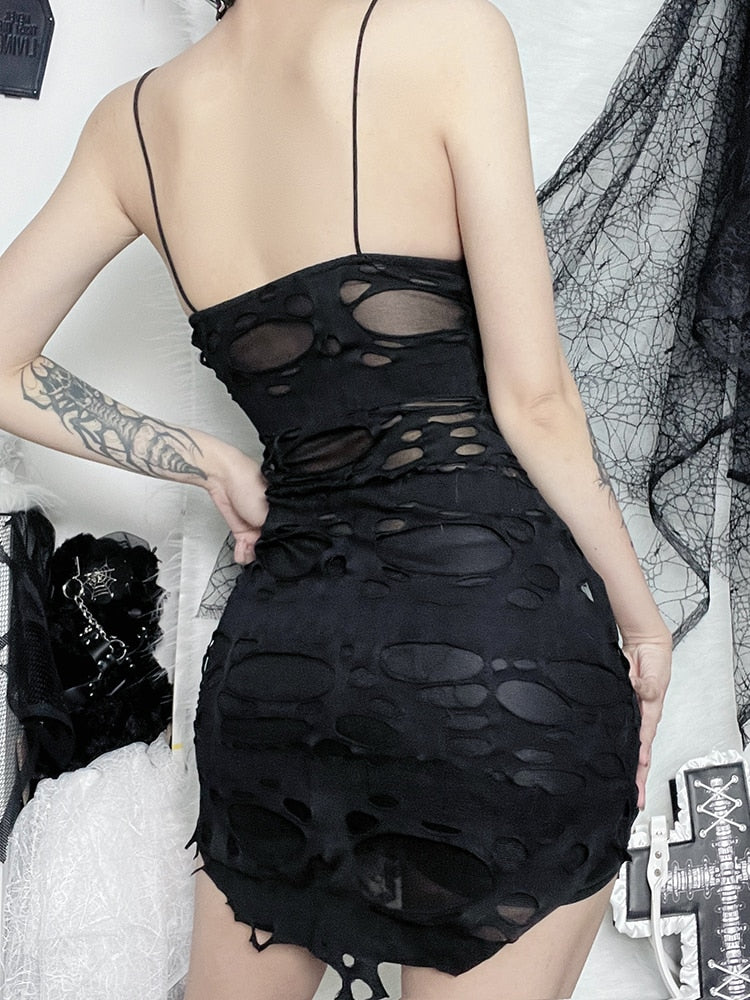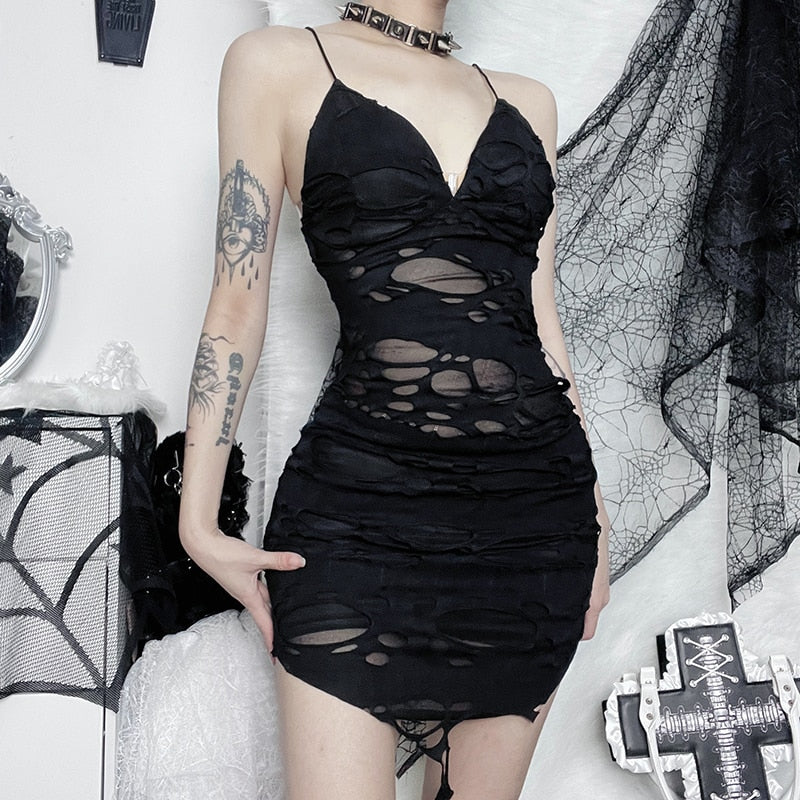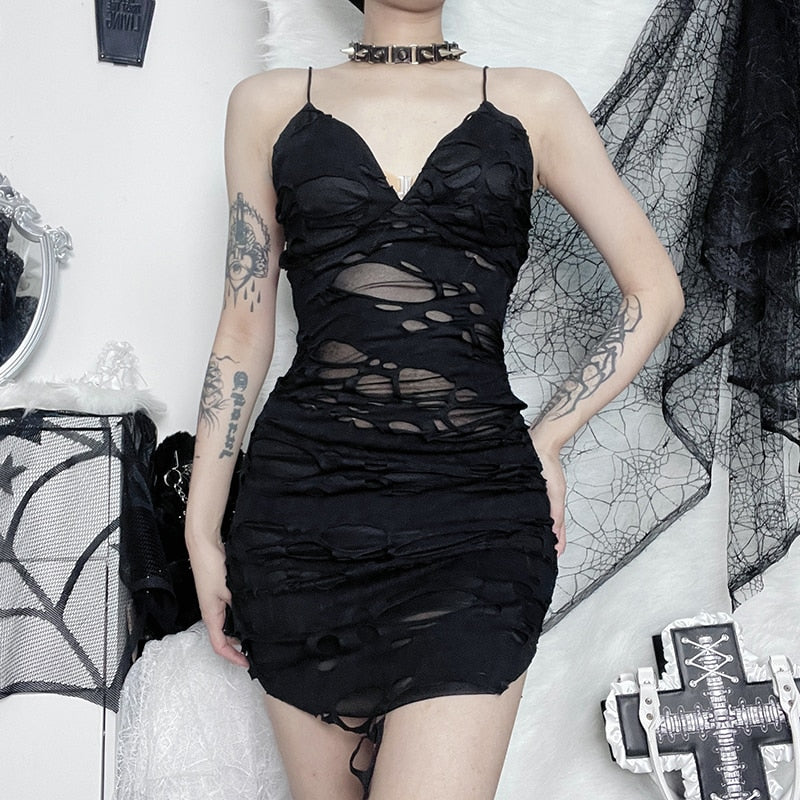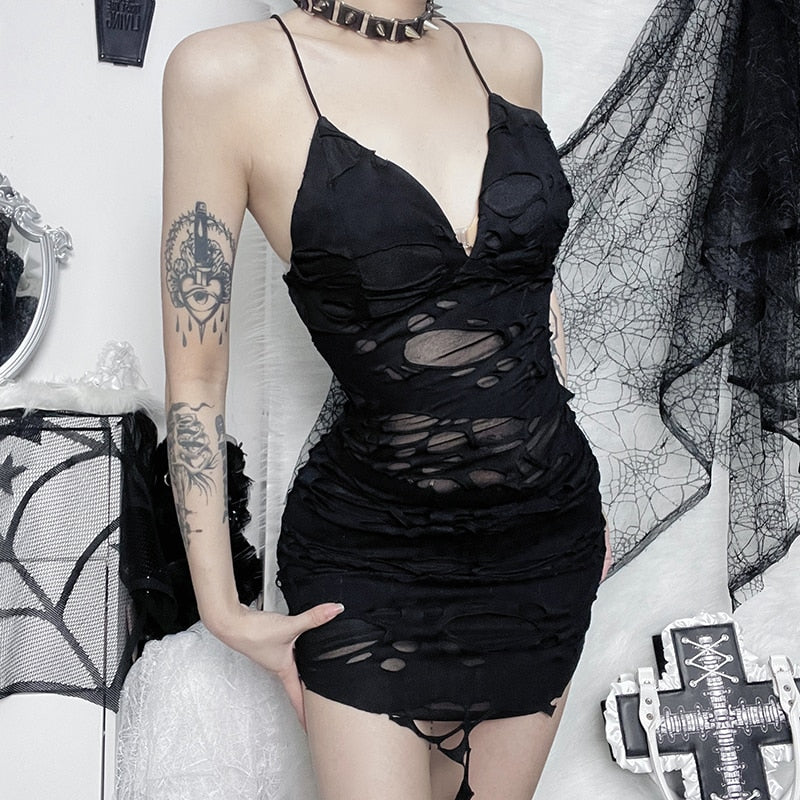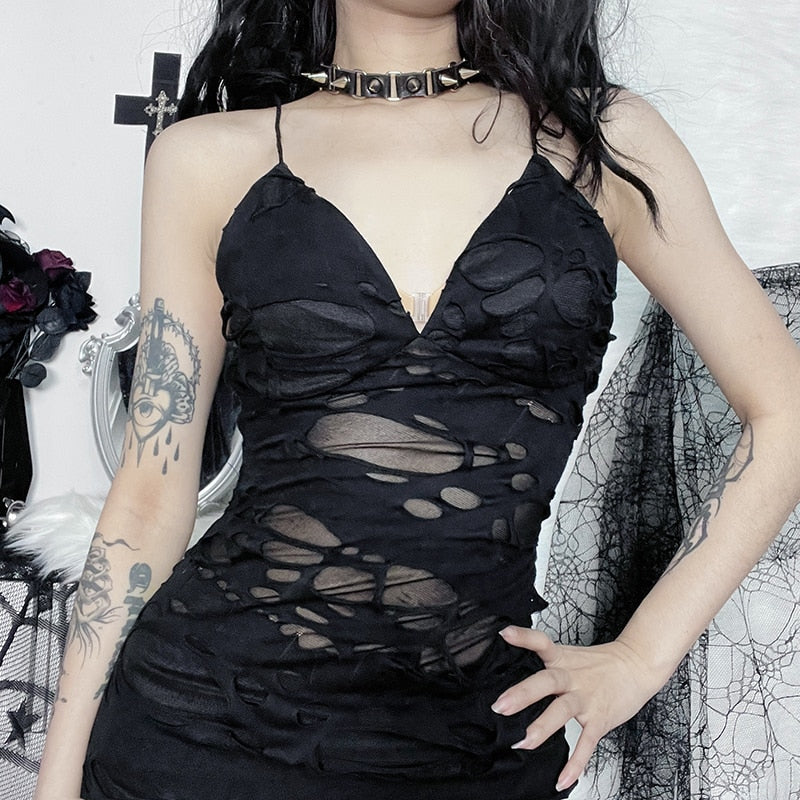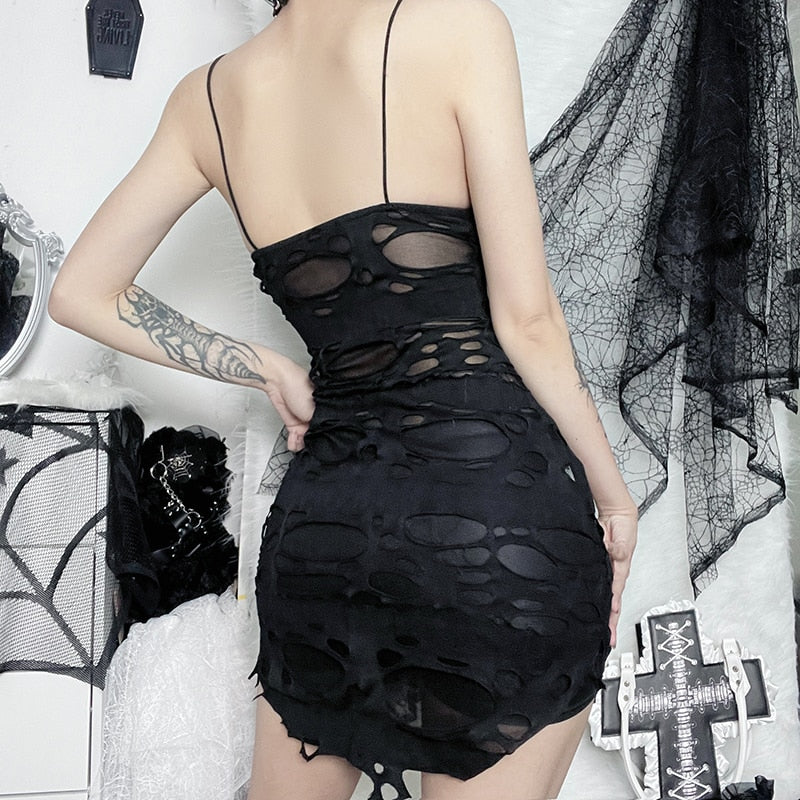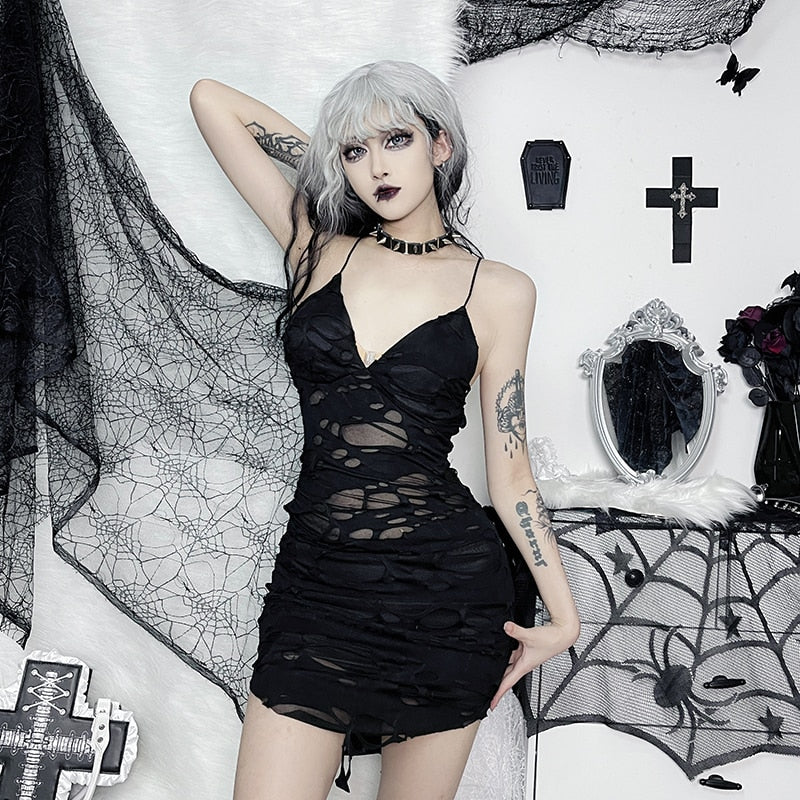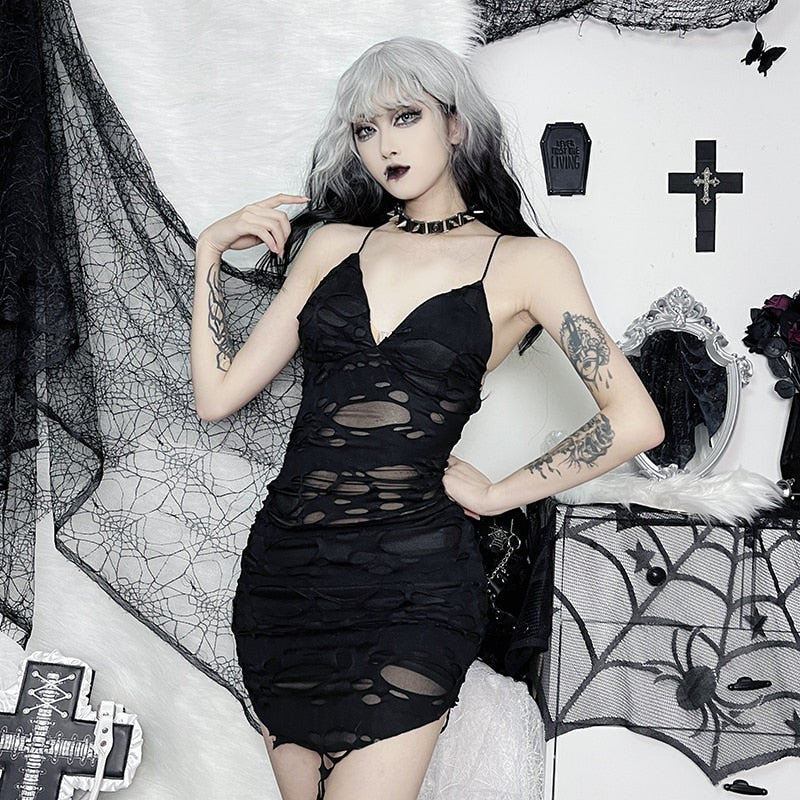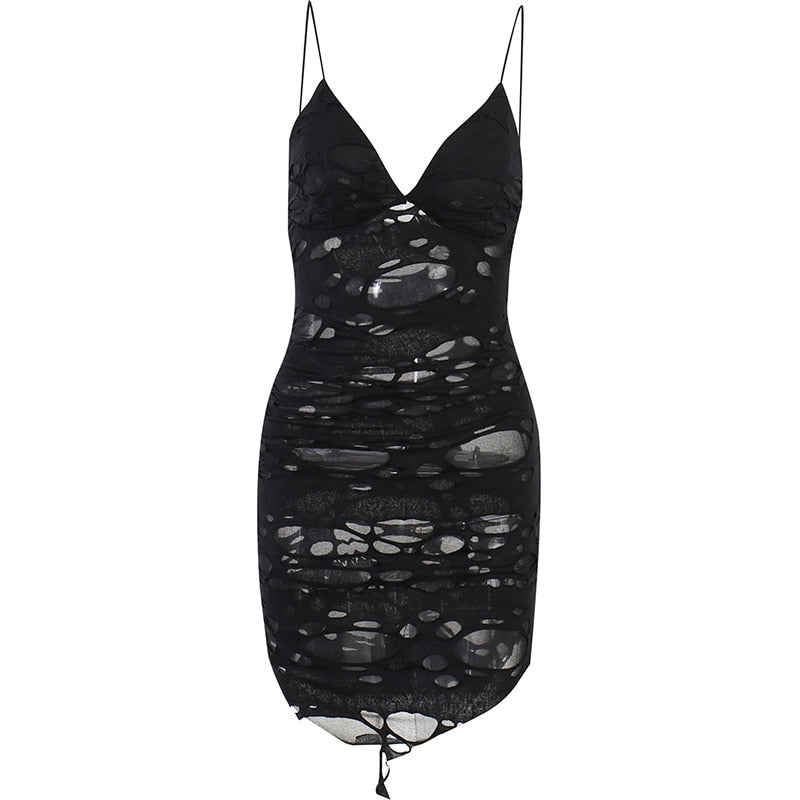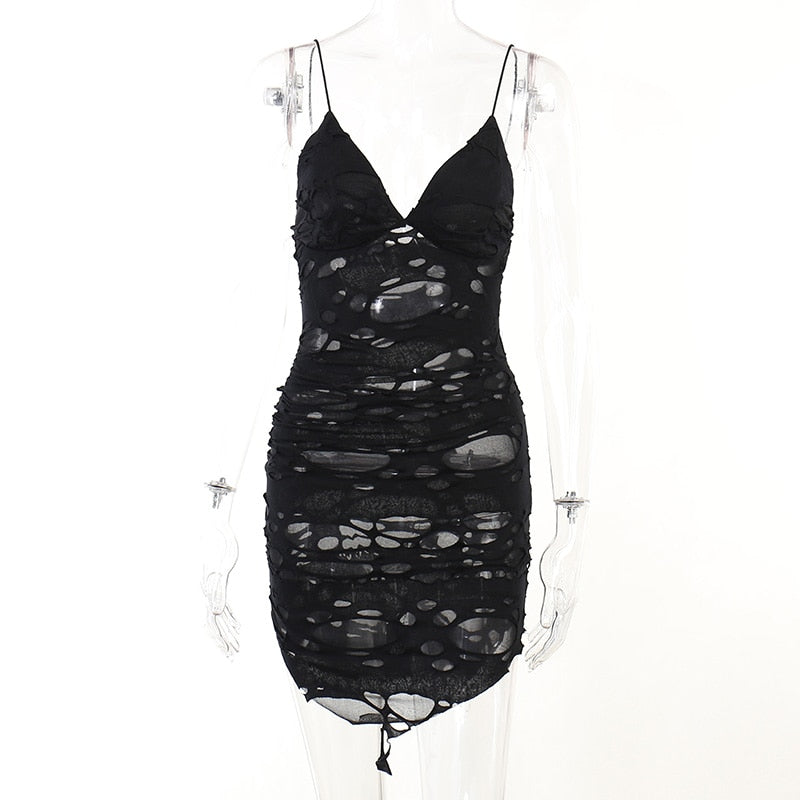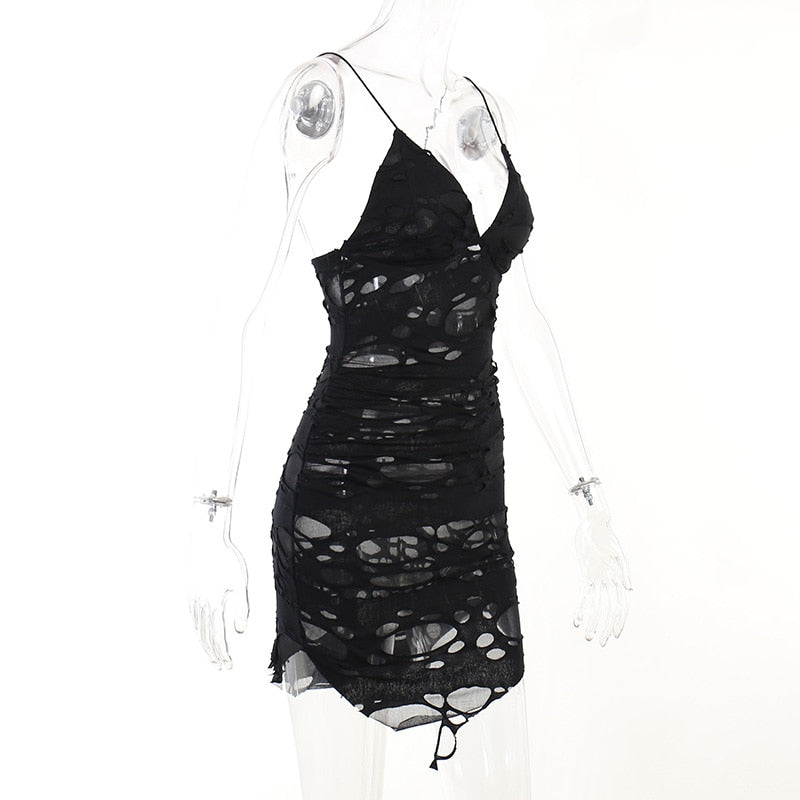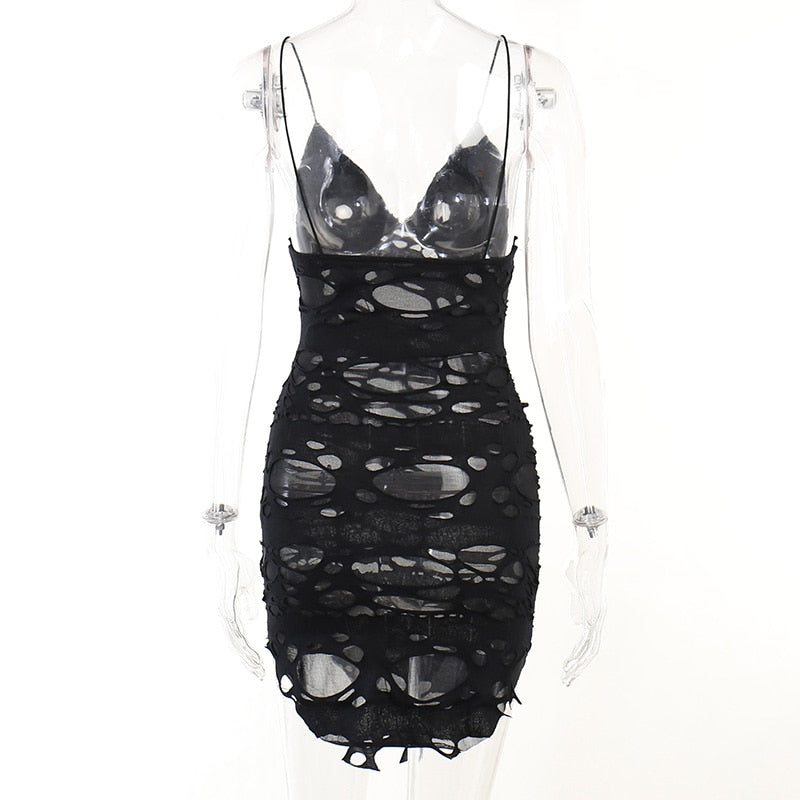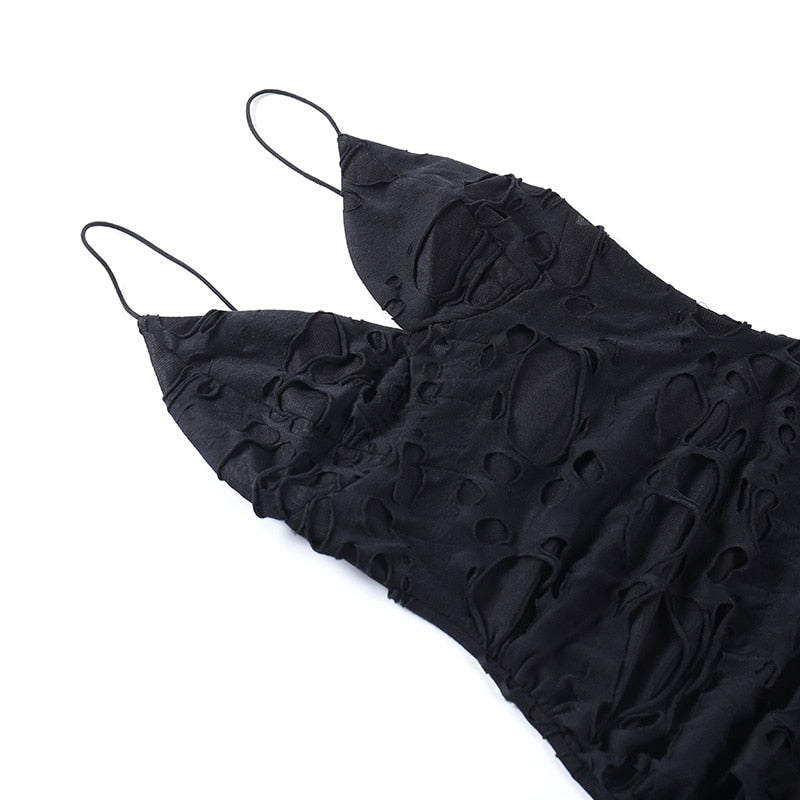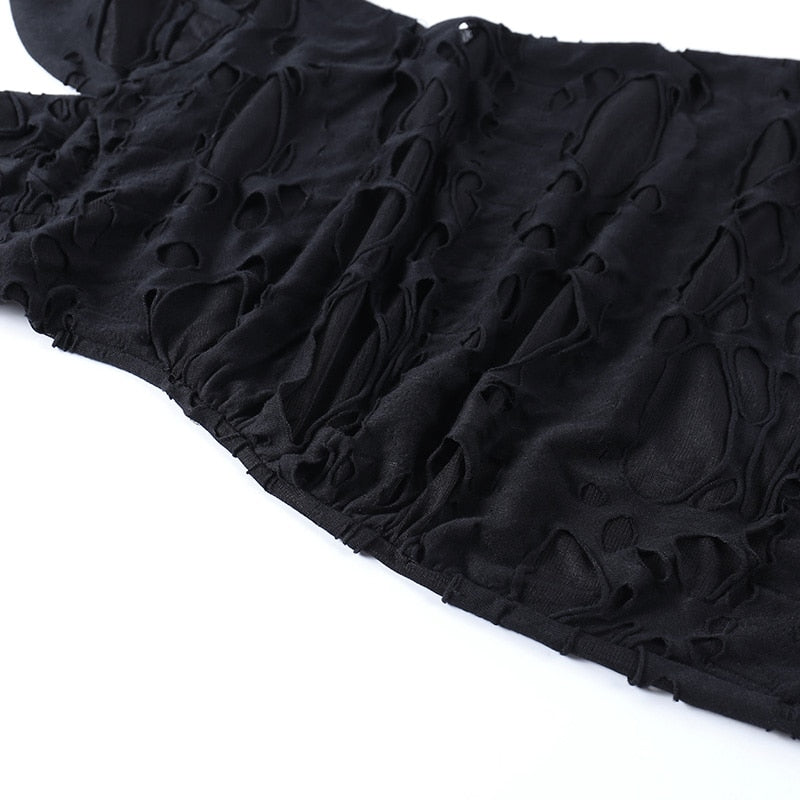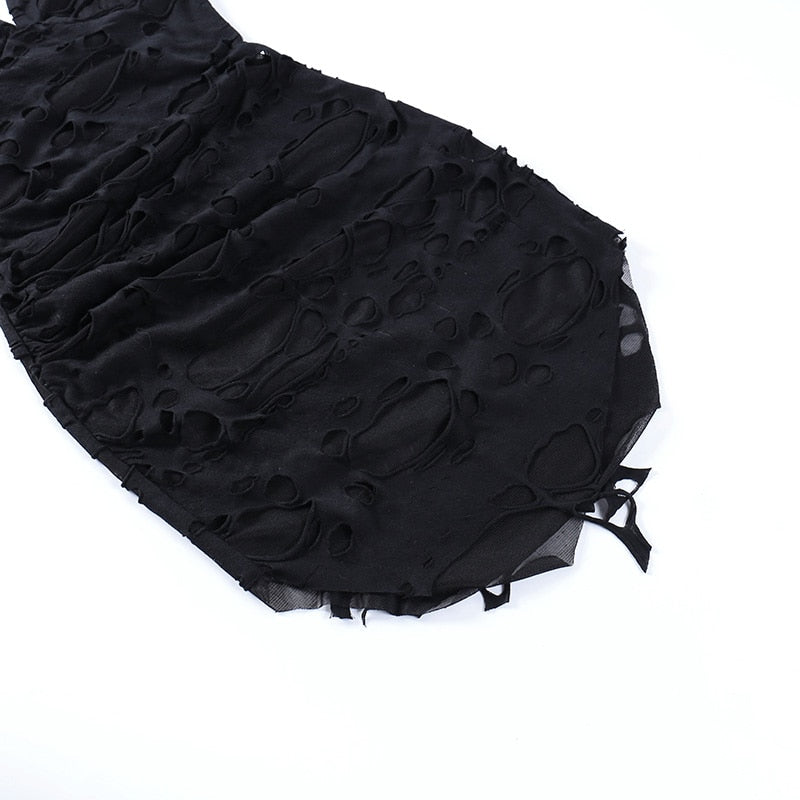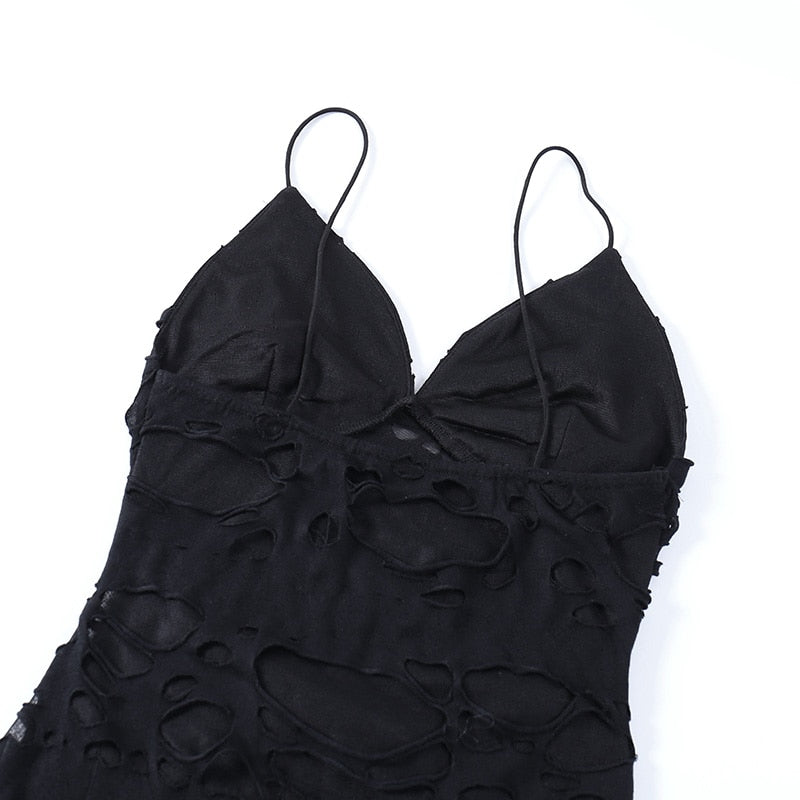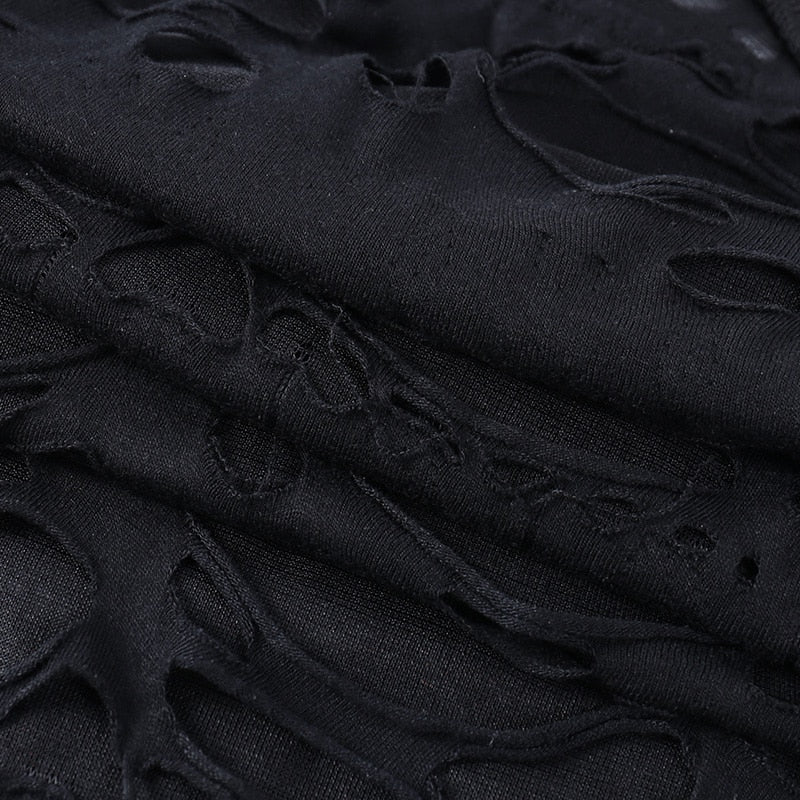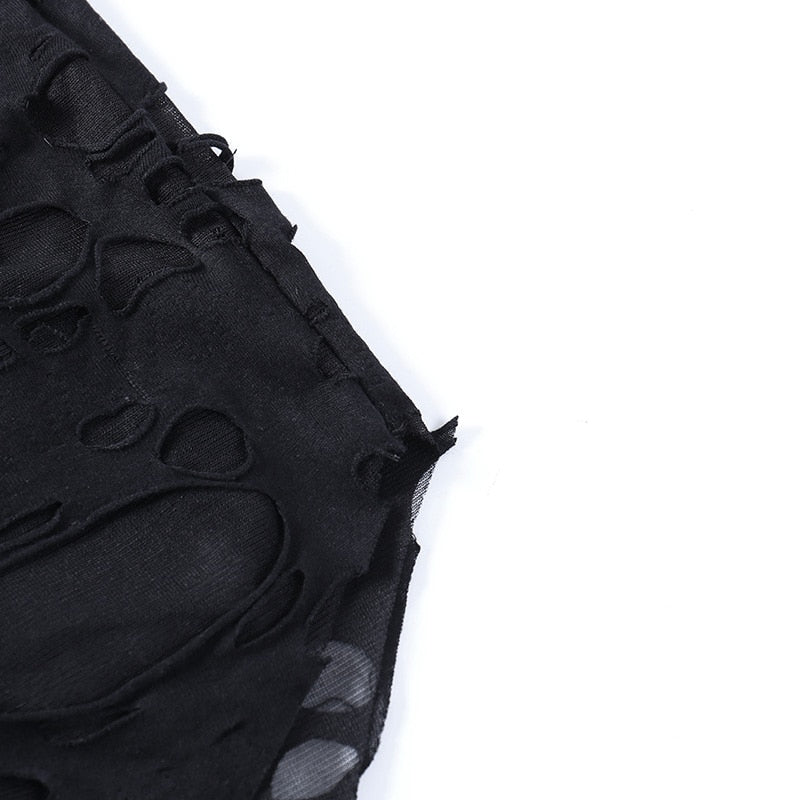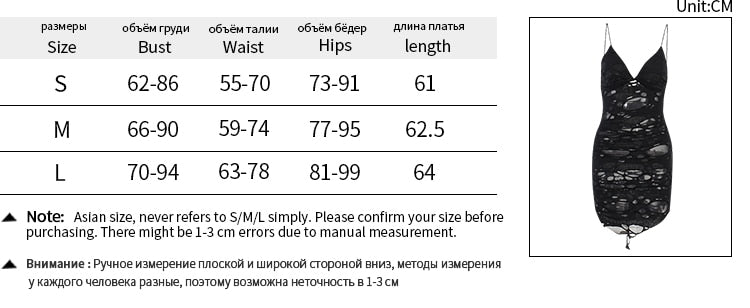 Torn Up Peekaboo Dress
This item is in stock now and ready to ship worldwide.
Scroll down for product details & size specifications.
This distressed little black dress is perfect for witches or as a staple in a goth or punk wardrobe.
The strappy bodycon dress is made to look like it is torn up, with black mesh material covering the holes.
The skirt is uneven, creating a further distressed look.
The low neckline and open back make it the perfect base to build on with your favorite goth and Wiccan jewelry pieces.
Try adding this buckled pentagram harness to the look.