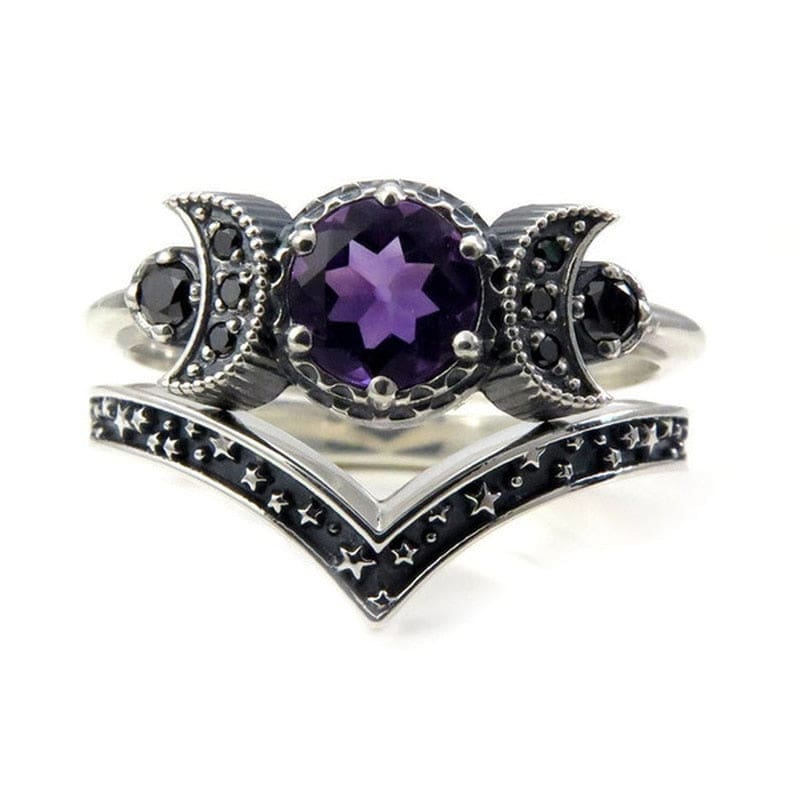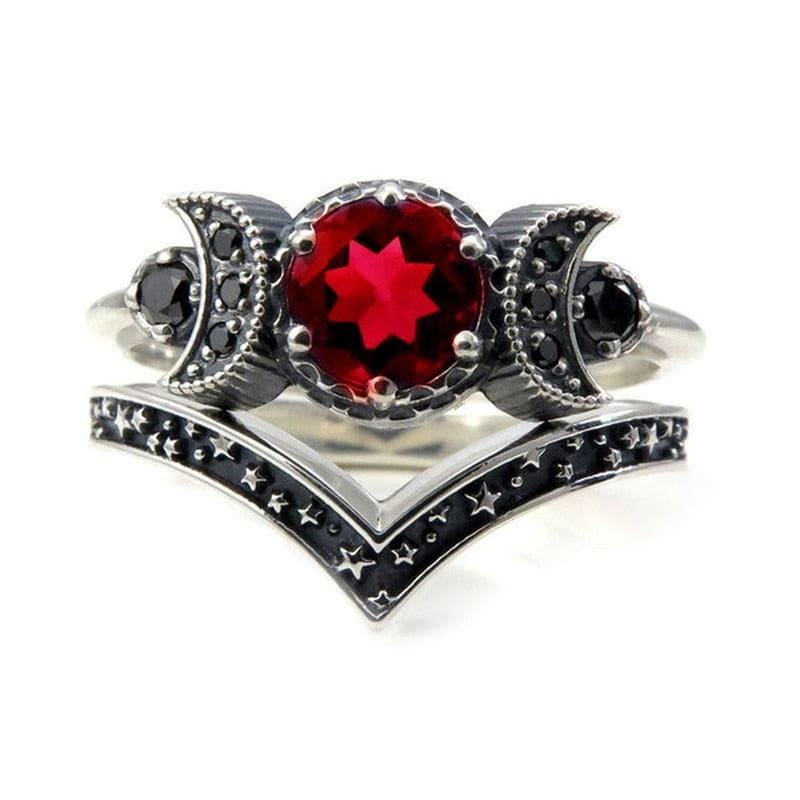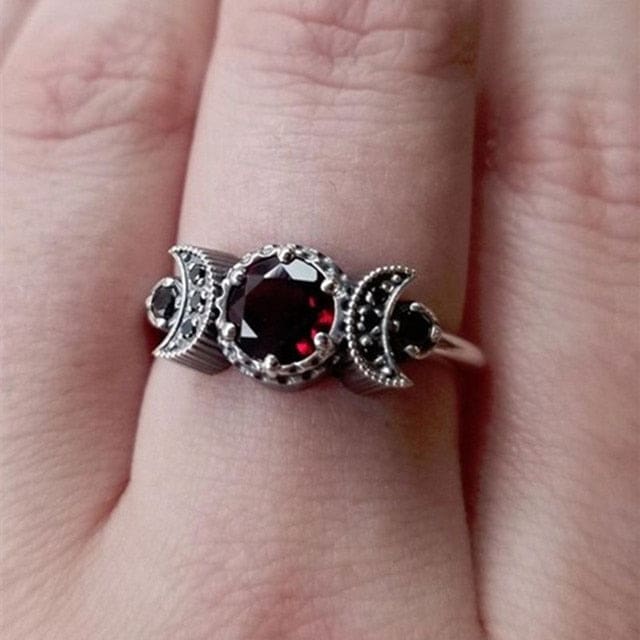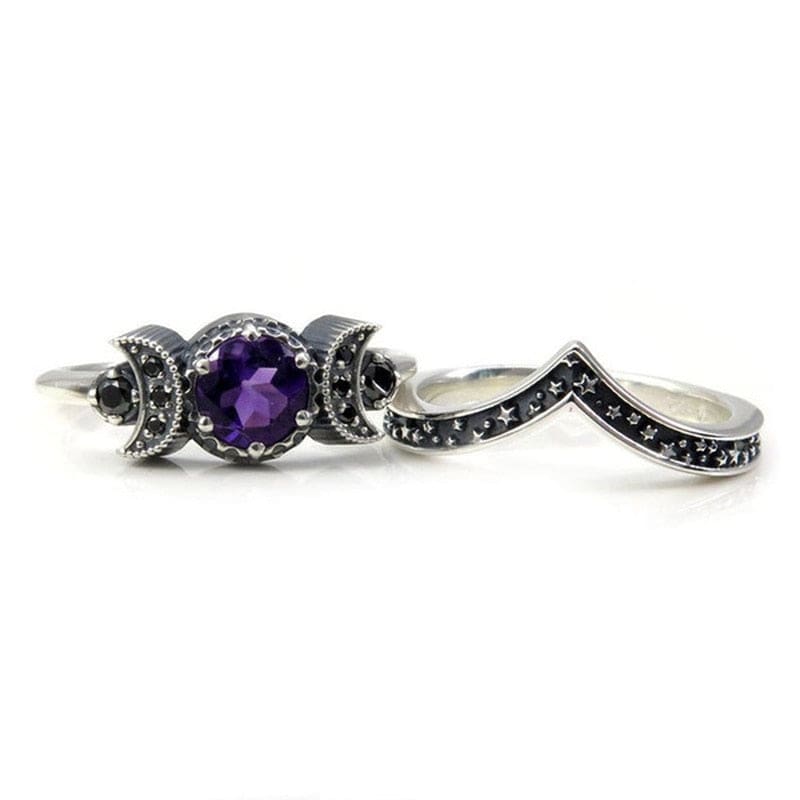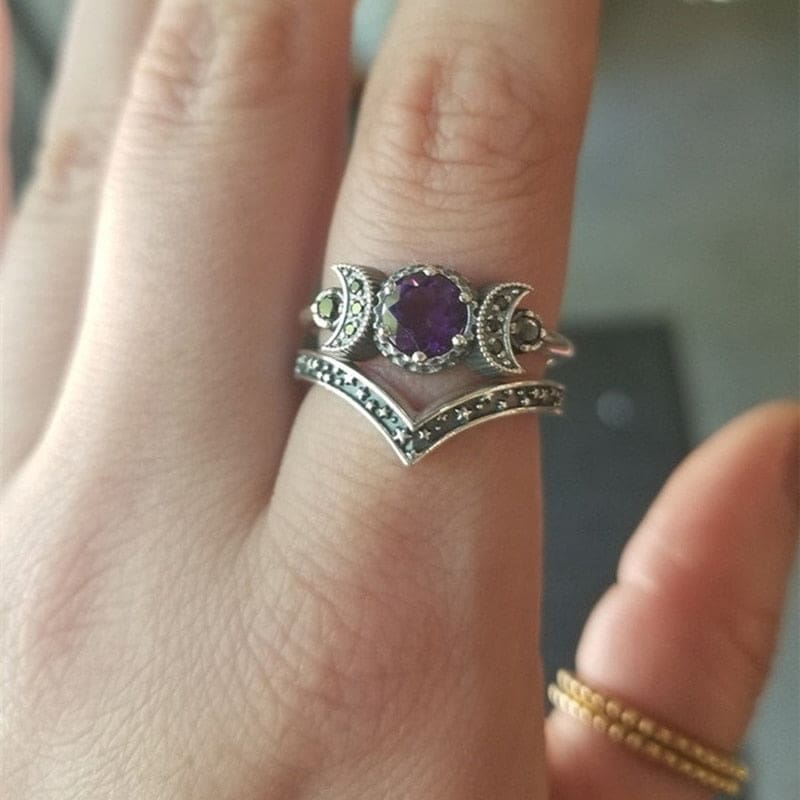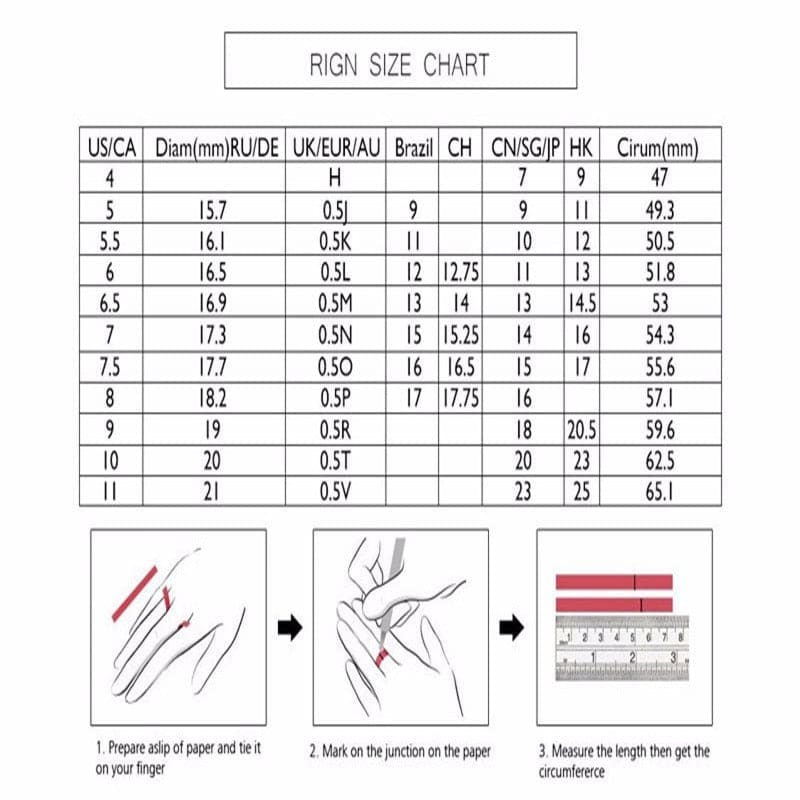 Triple Moon 2 Piece Ring Set
This item is in stock now and ready to ship worldwide.
Scroll down for product details & size specifications.
Are the cycles of your life wedded to the phases of the moon? Celebrate the connection with this moon ring set.
There are two rings. The first is a V-shaped ring in silver and black with a constellation star print.
The upper ring has a full moon dark crystal decorated with either a purple or a red star. On either side is a crescent moon and a smaller full moon with inlaid black crystals.
This has a dark gothic feel and makes the perfect addition to a pagan occult, or dark esoteric wardrobe.
Wear it with this dark Regal Lace Choker.