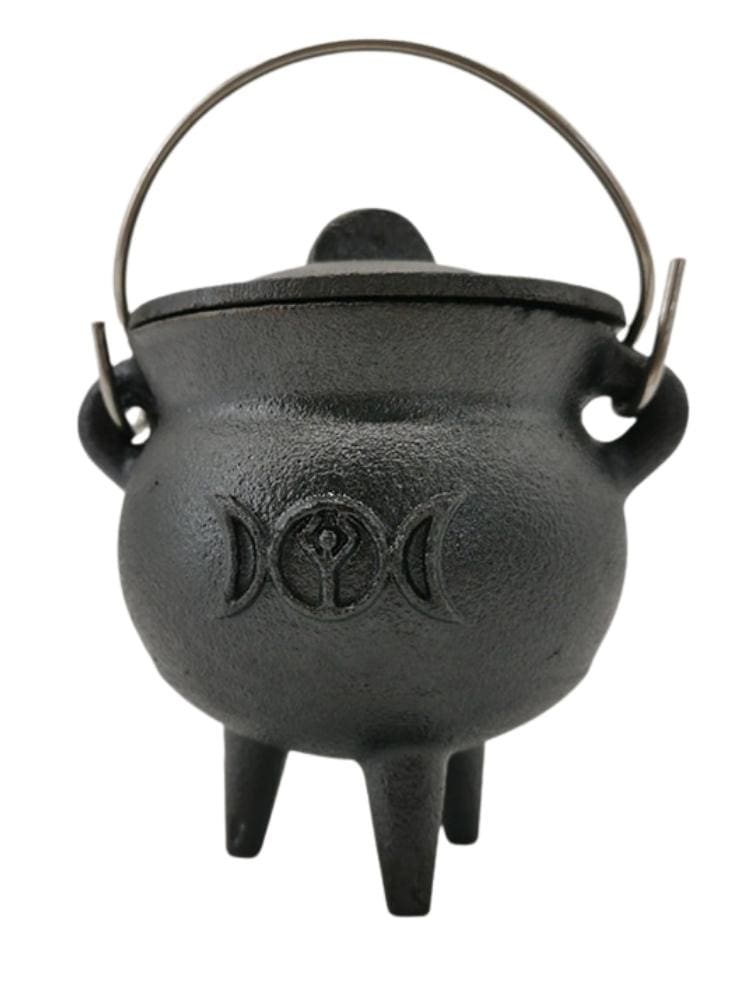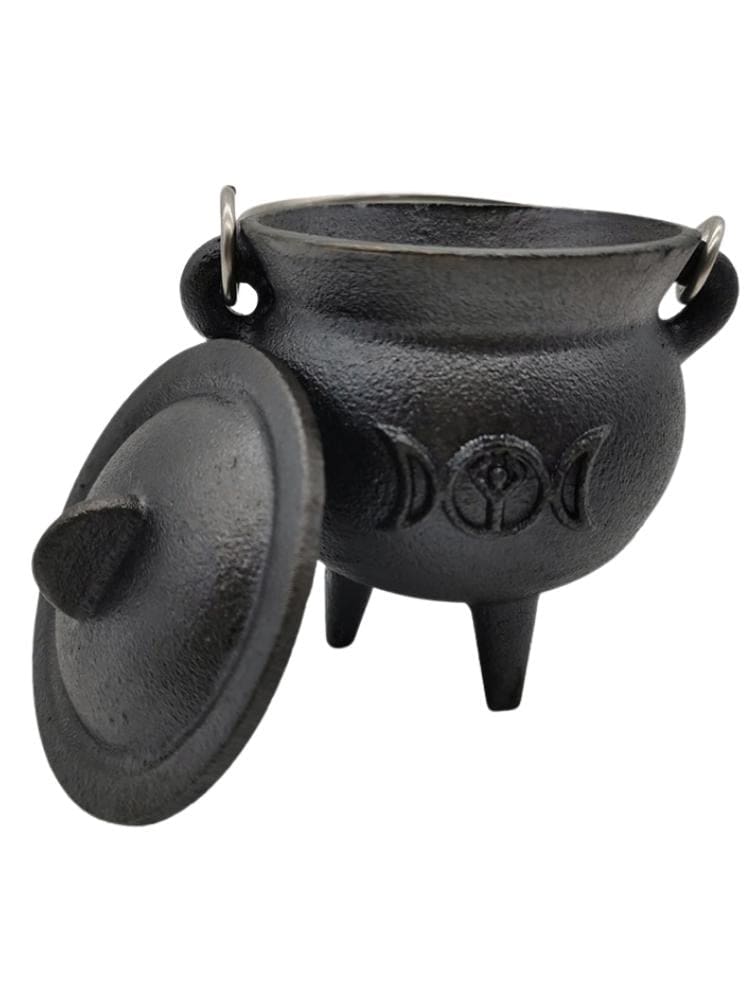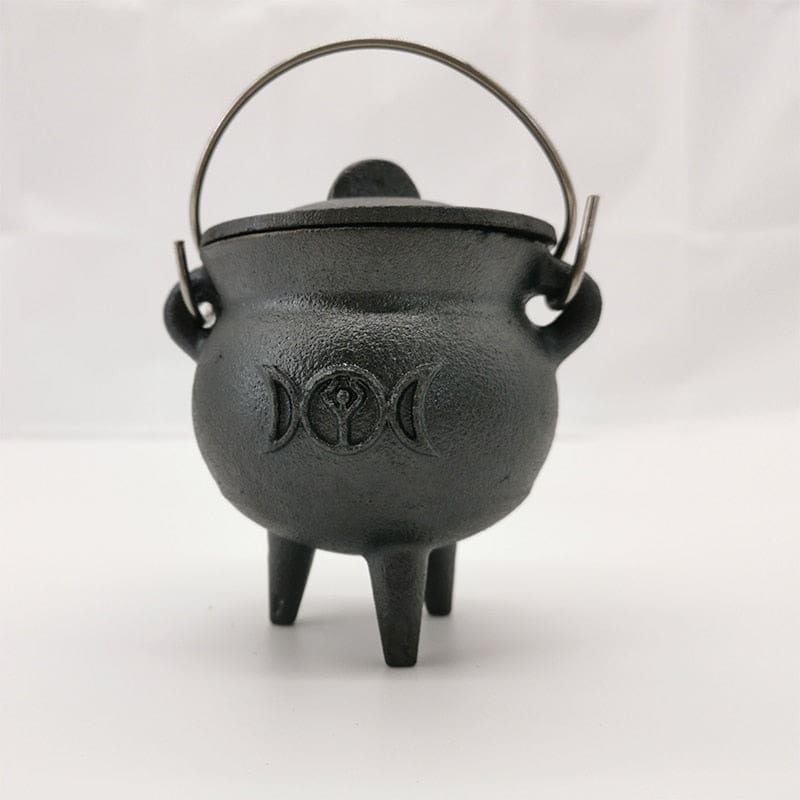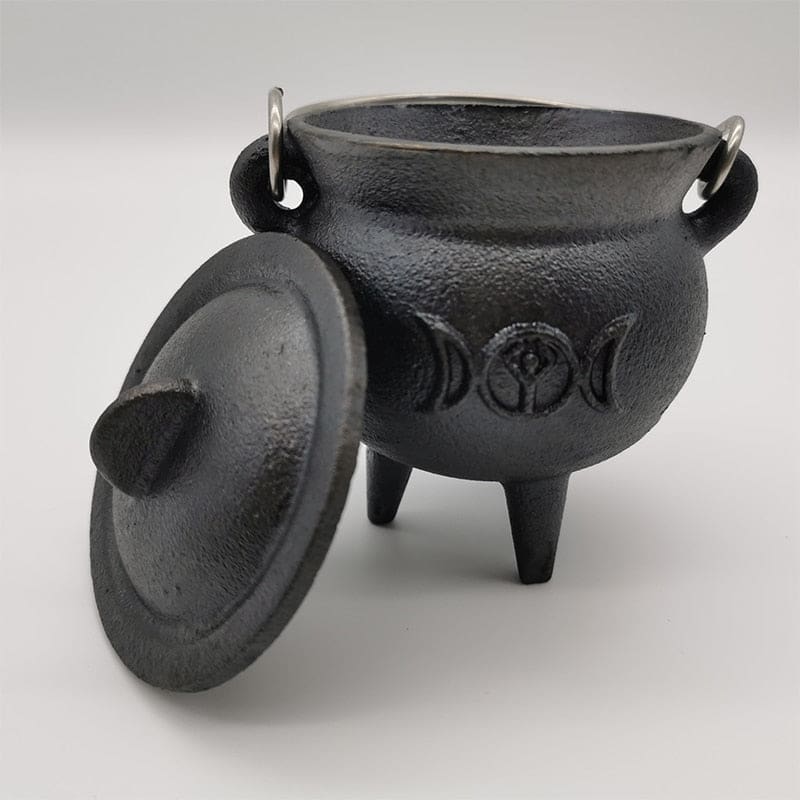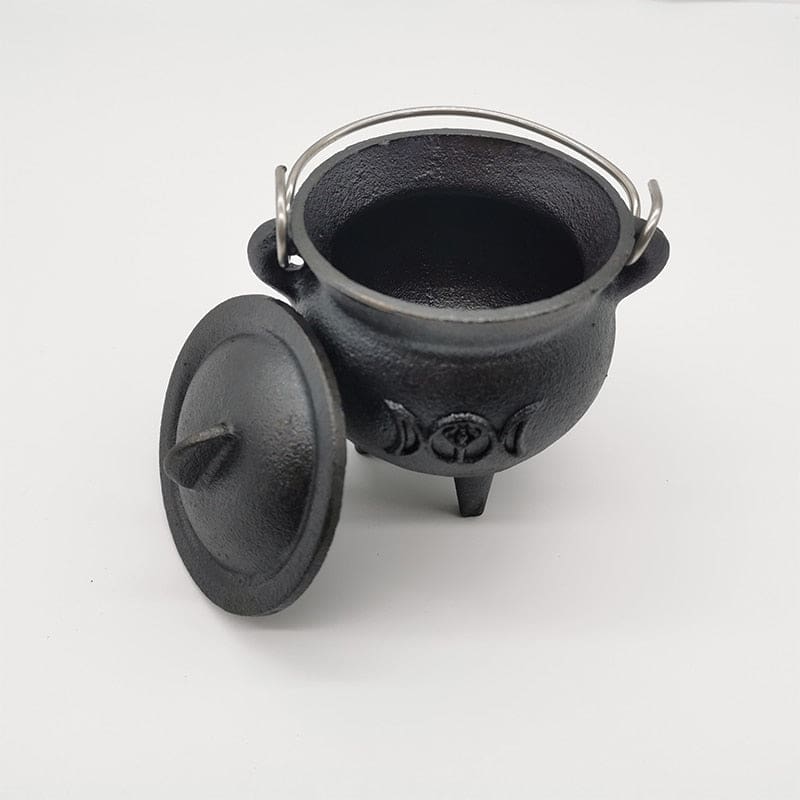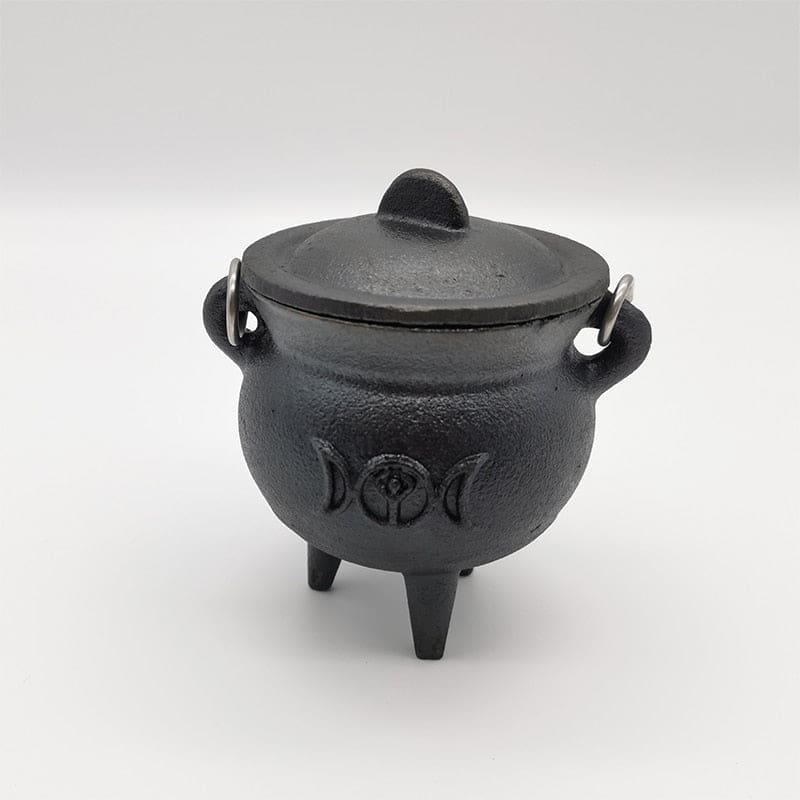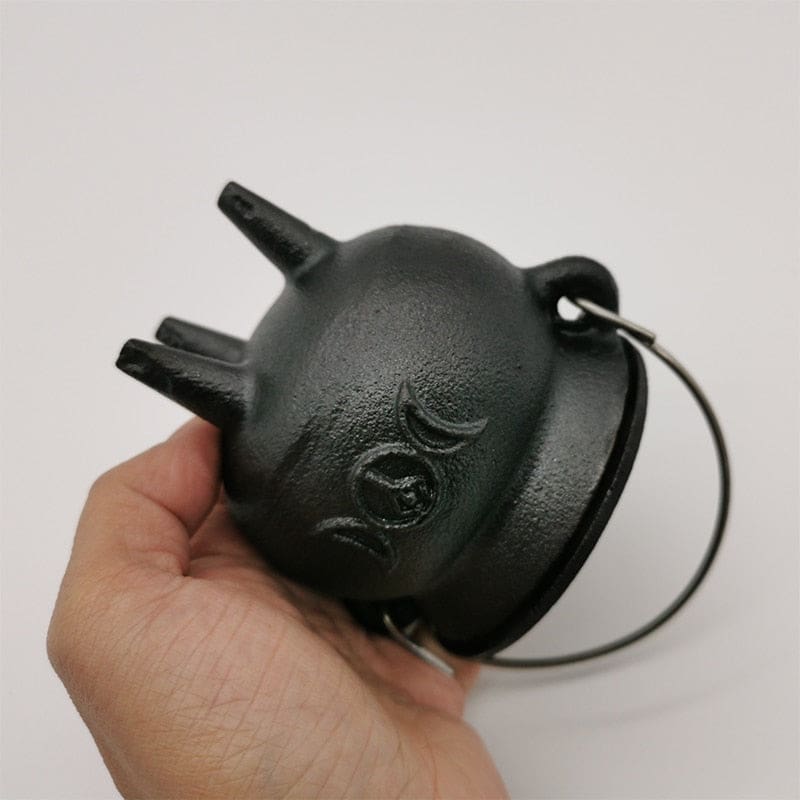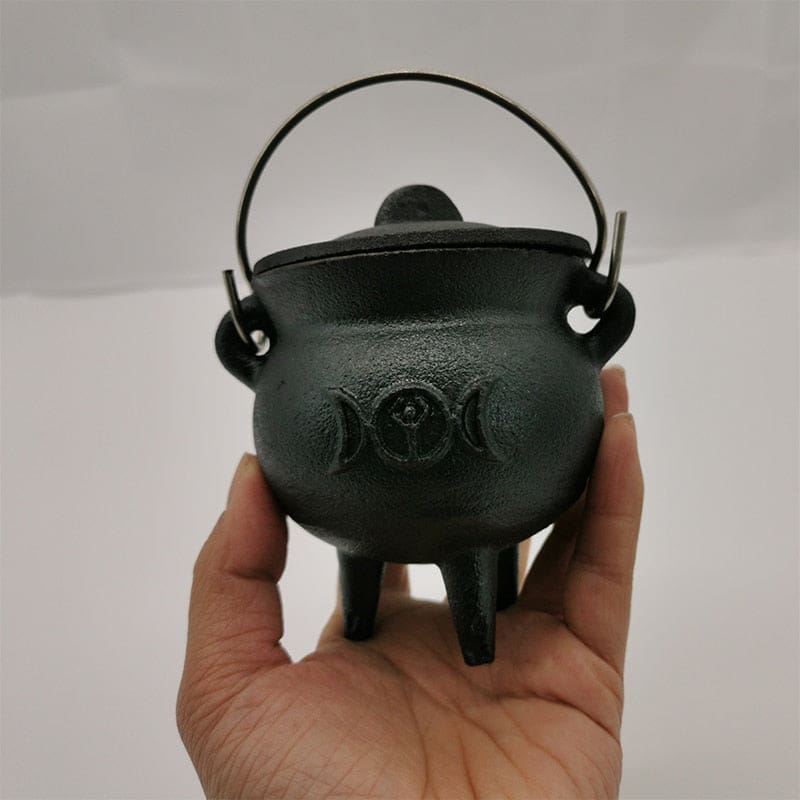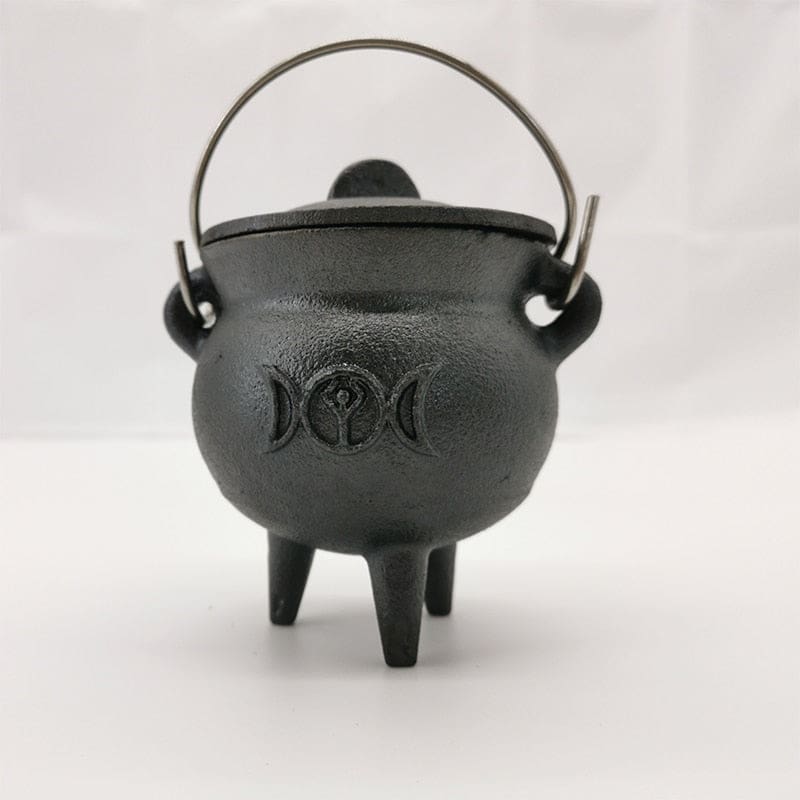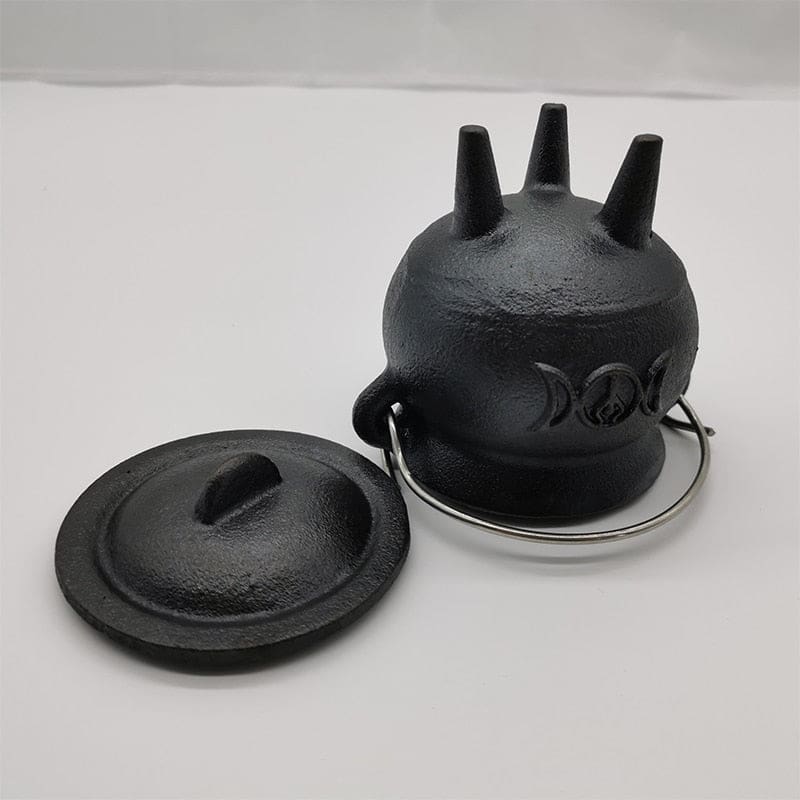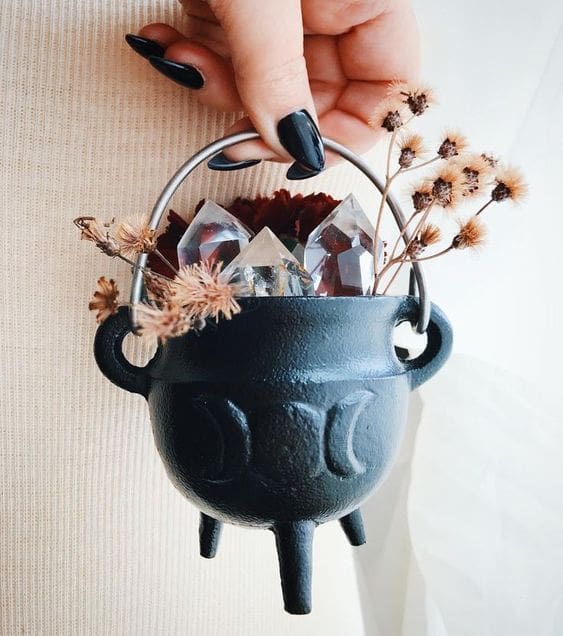 Triple Moon Cast Iron Cauldron
This item is in stock now and ready to ship worldwide.
Scroll down for product details & size specifications.
Even if you aren't mixing potions, a cauldron belongs on your altar as a symbol of the mother goddess and the life-giving womb.
This palm-sized cauldron is decorated with the triple moon symbol on the side representing the phases of the moon and their power.
Store crystals with grounding energy in the cauldron or use it to burn earthy incense.
Make it a central piece on your witch's altar or use it as a piece of dark gothic home decor.
Display your best occult items on this Crystal Moon Storage Unit.