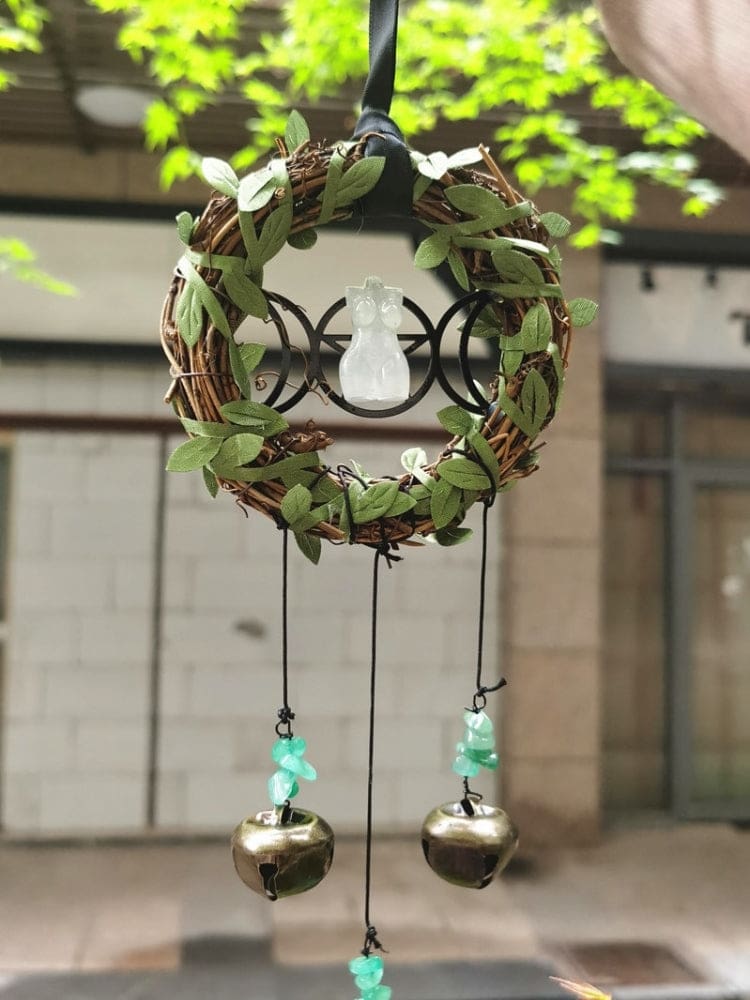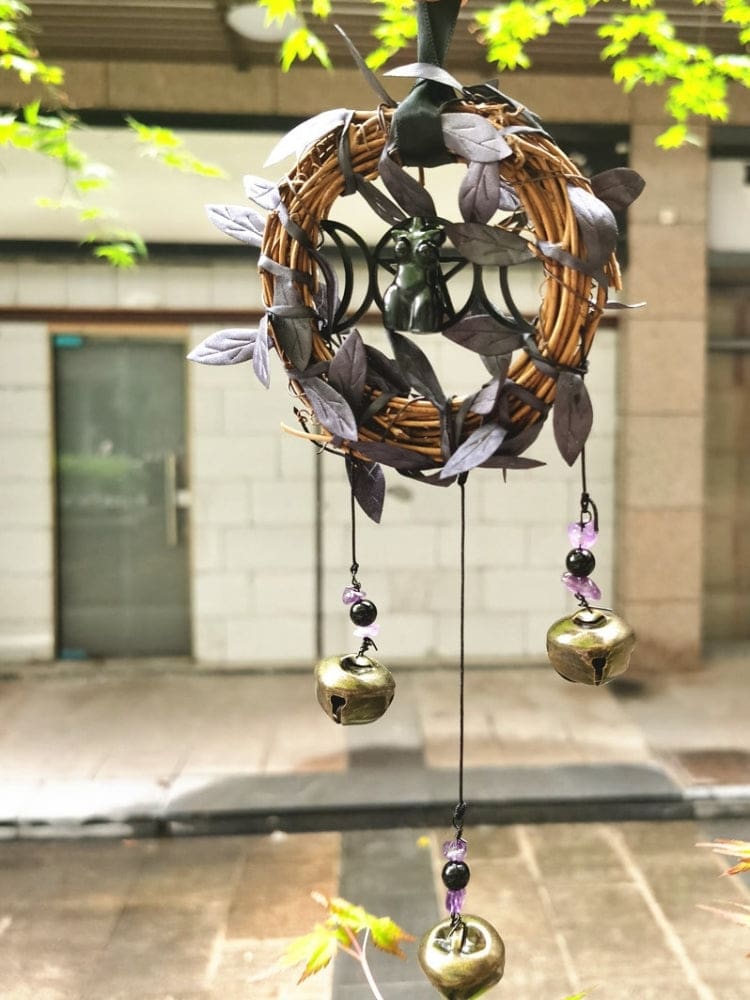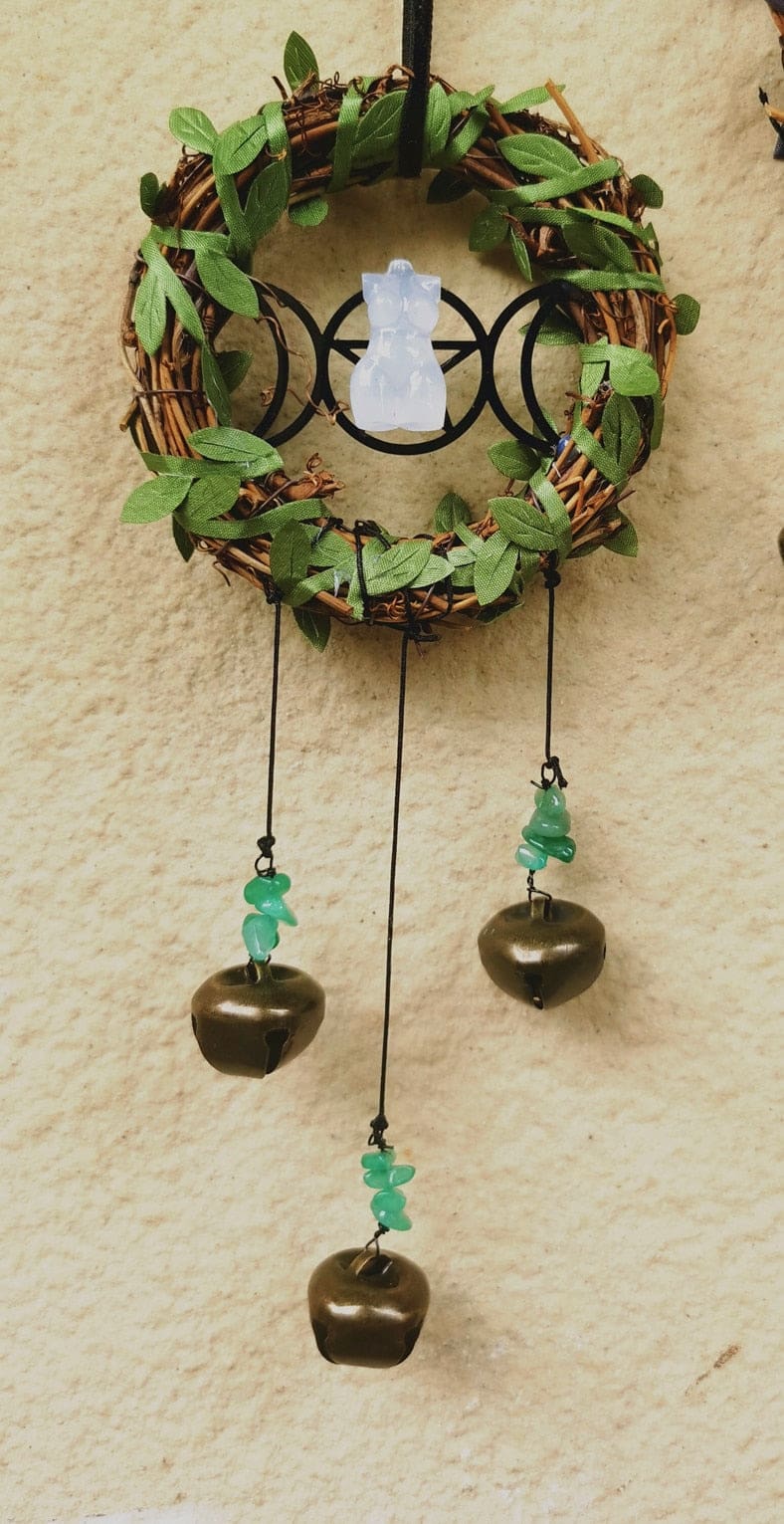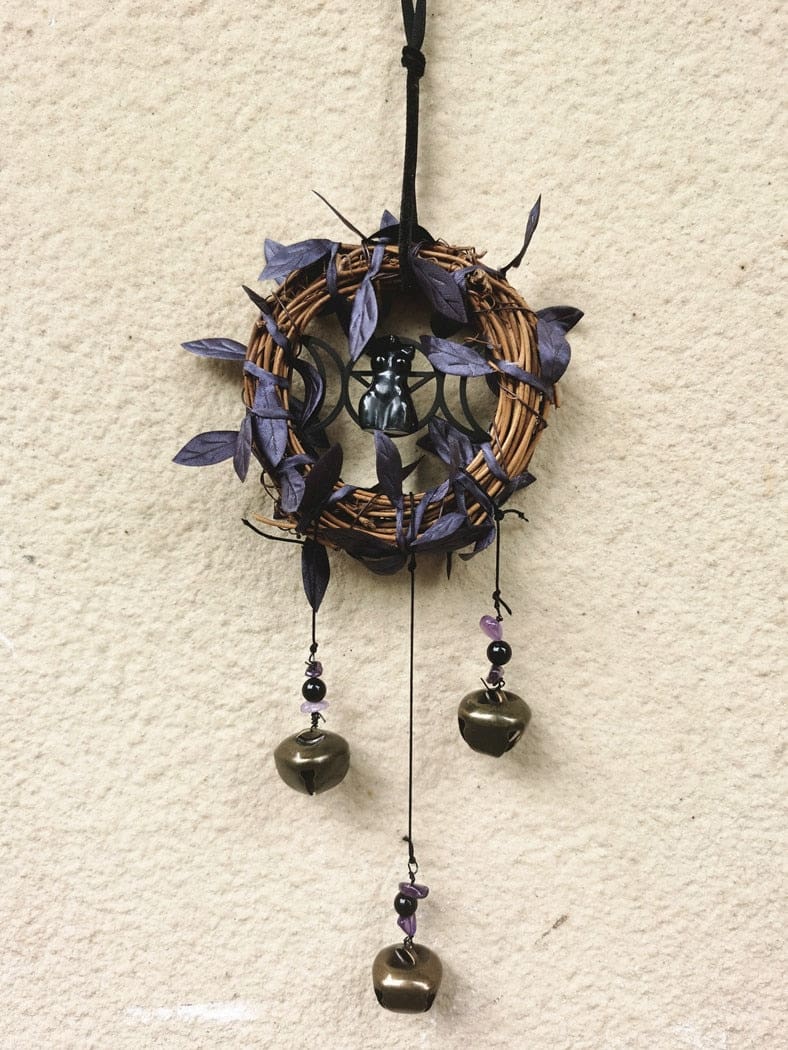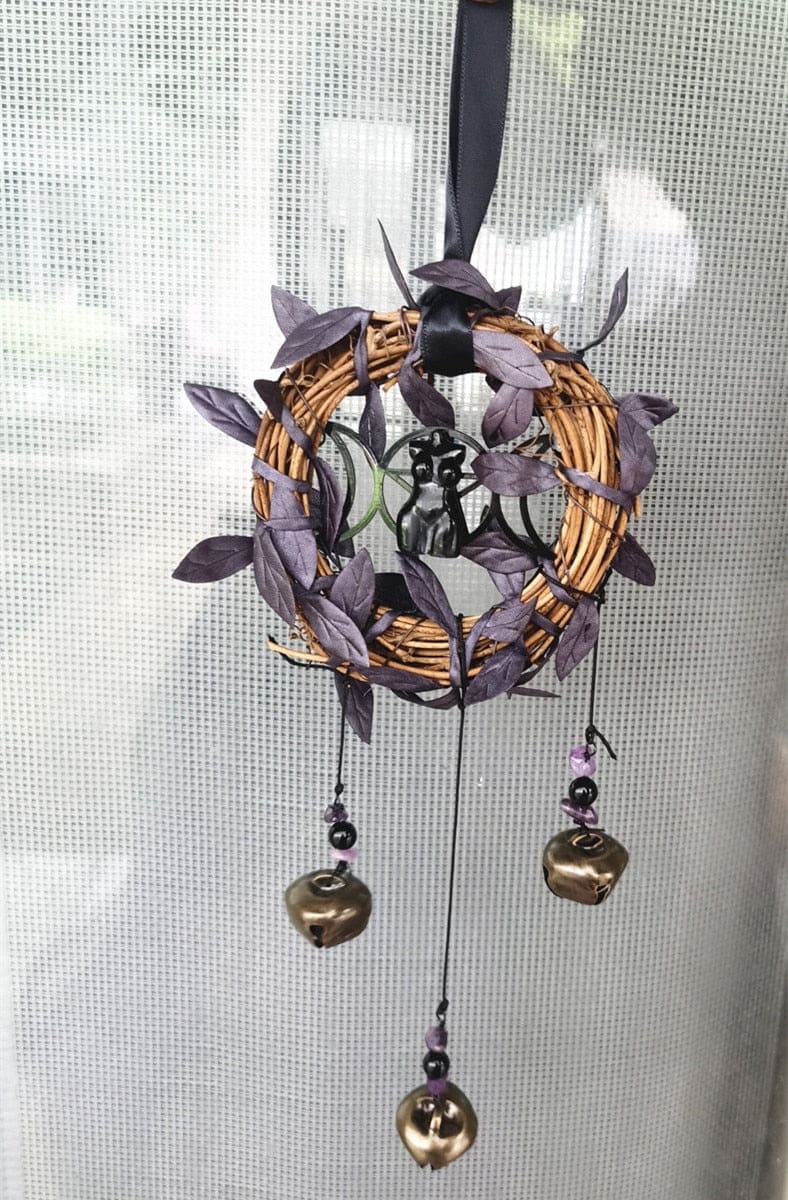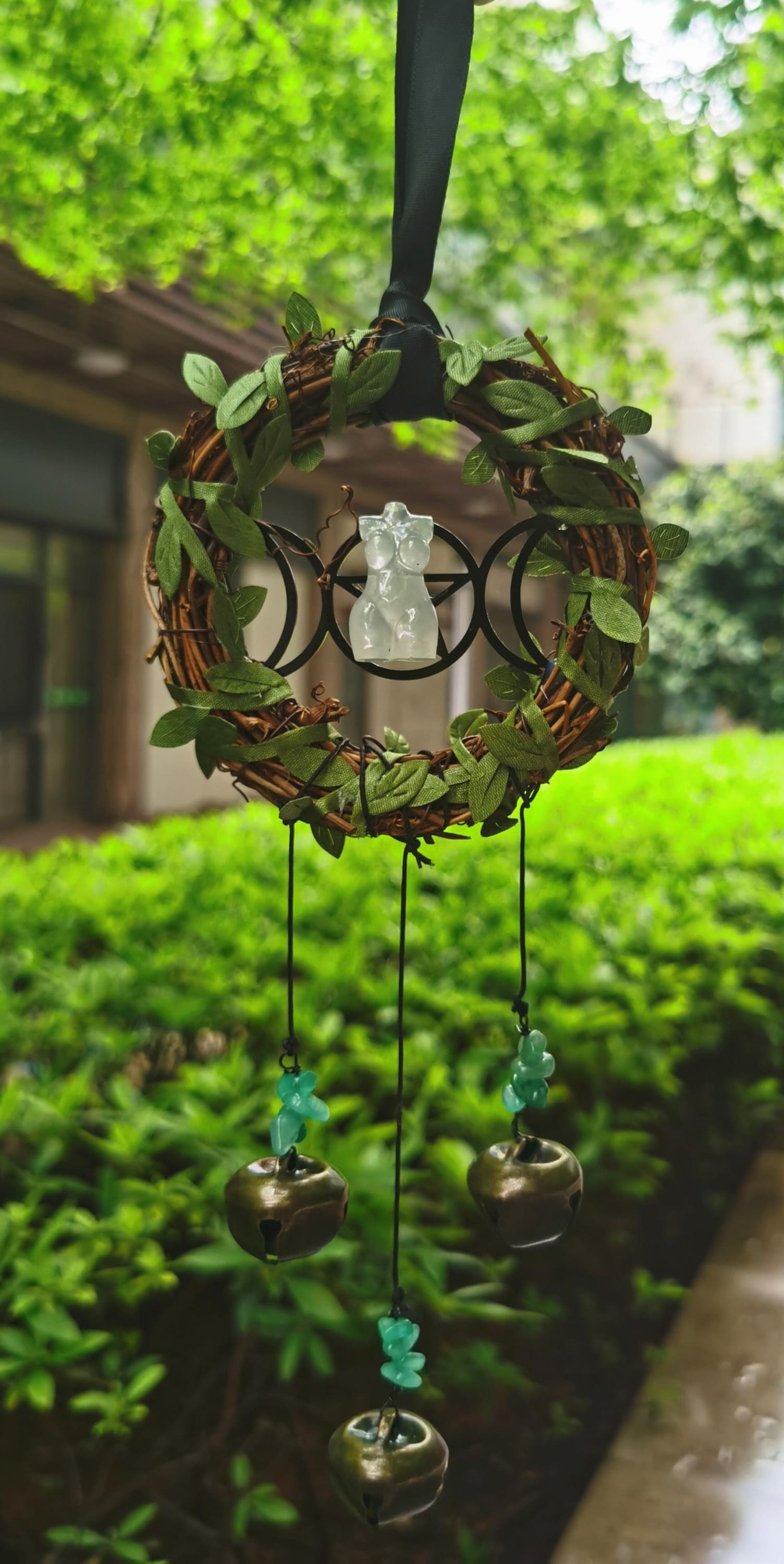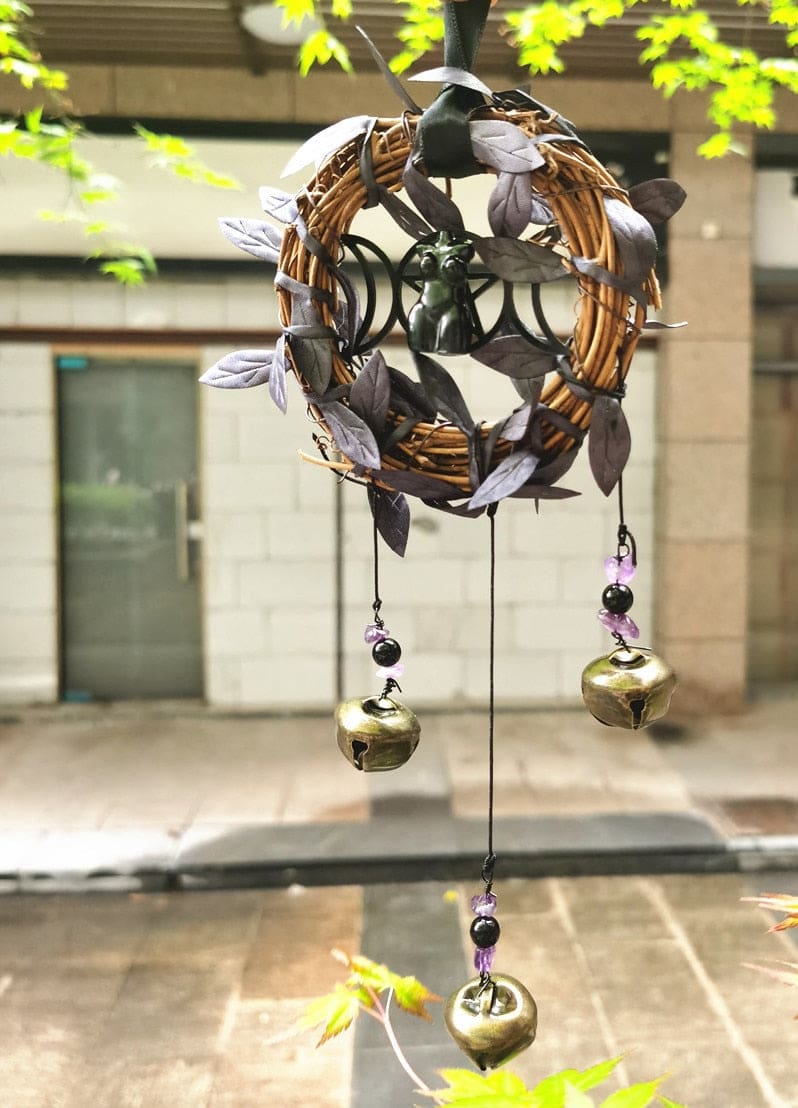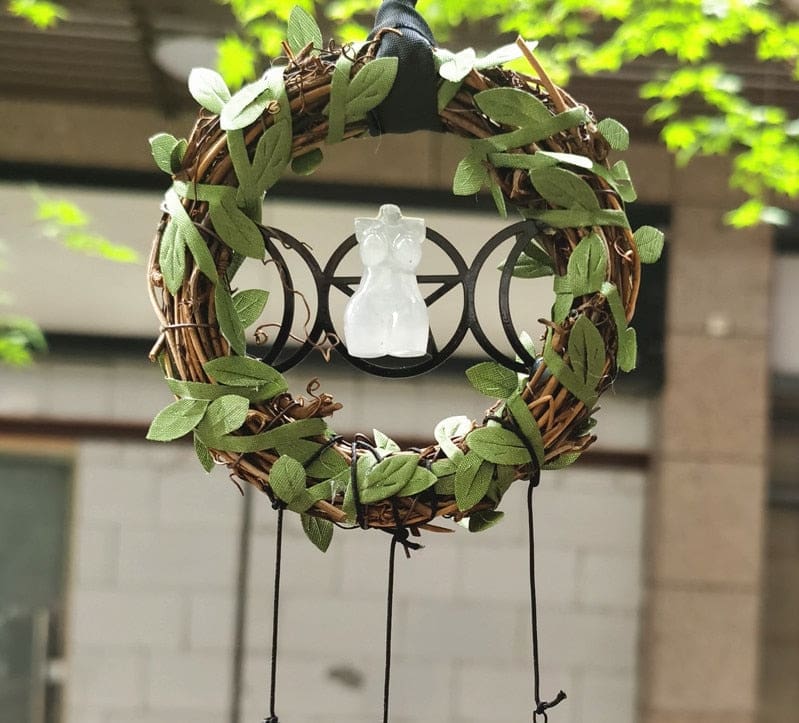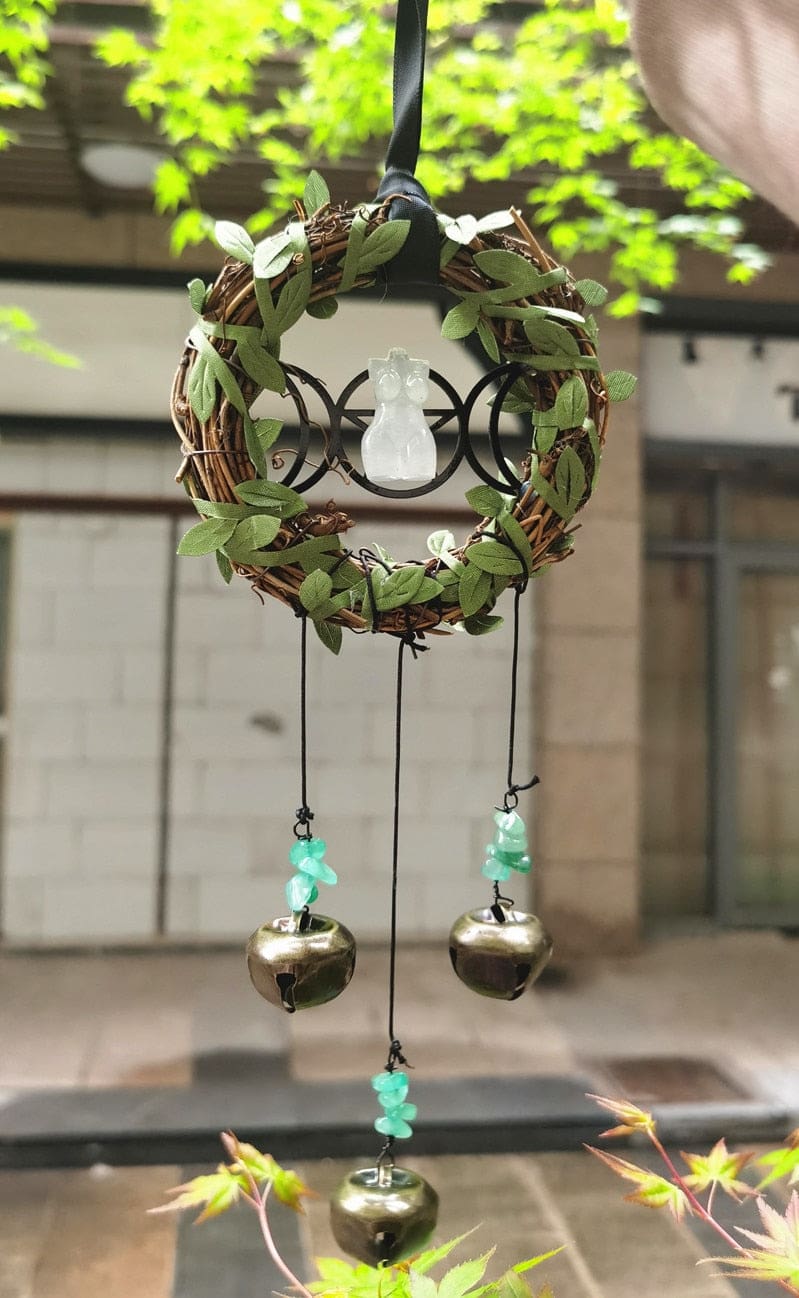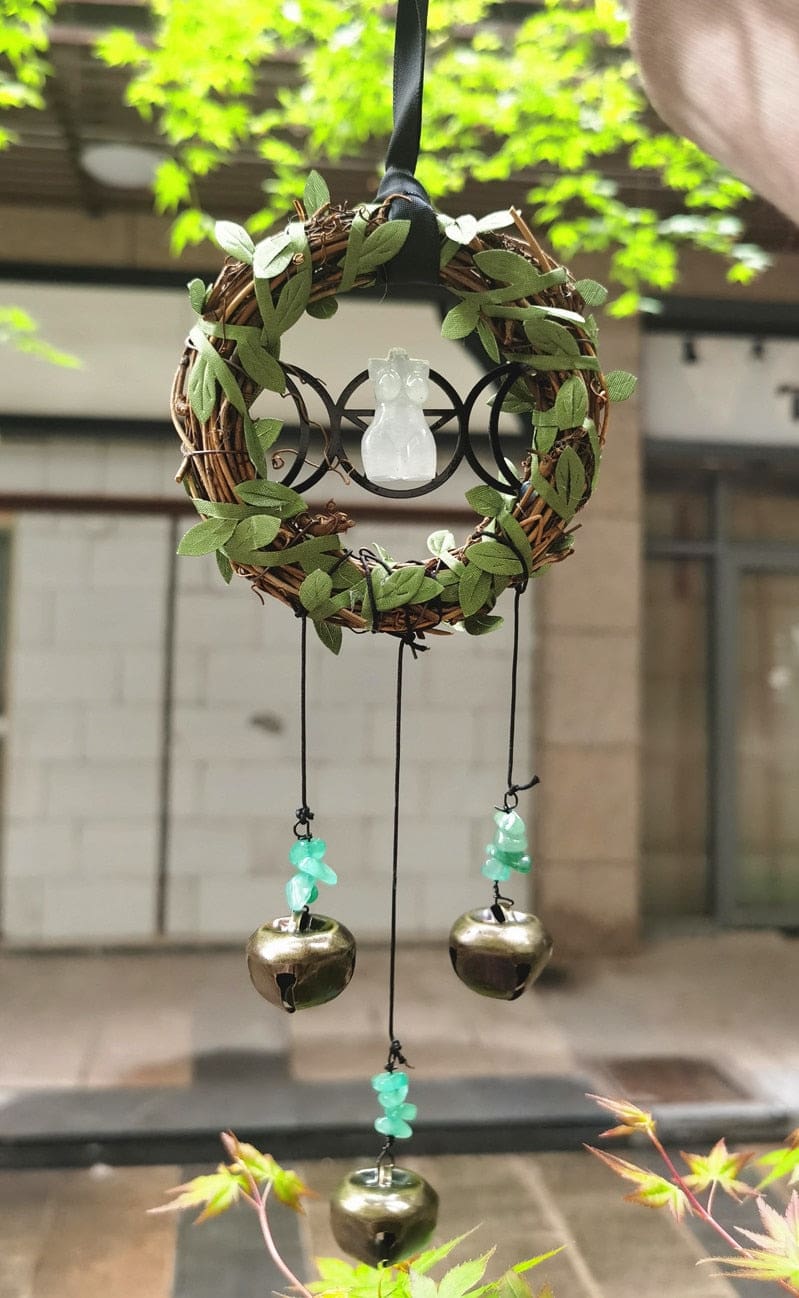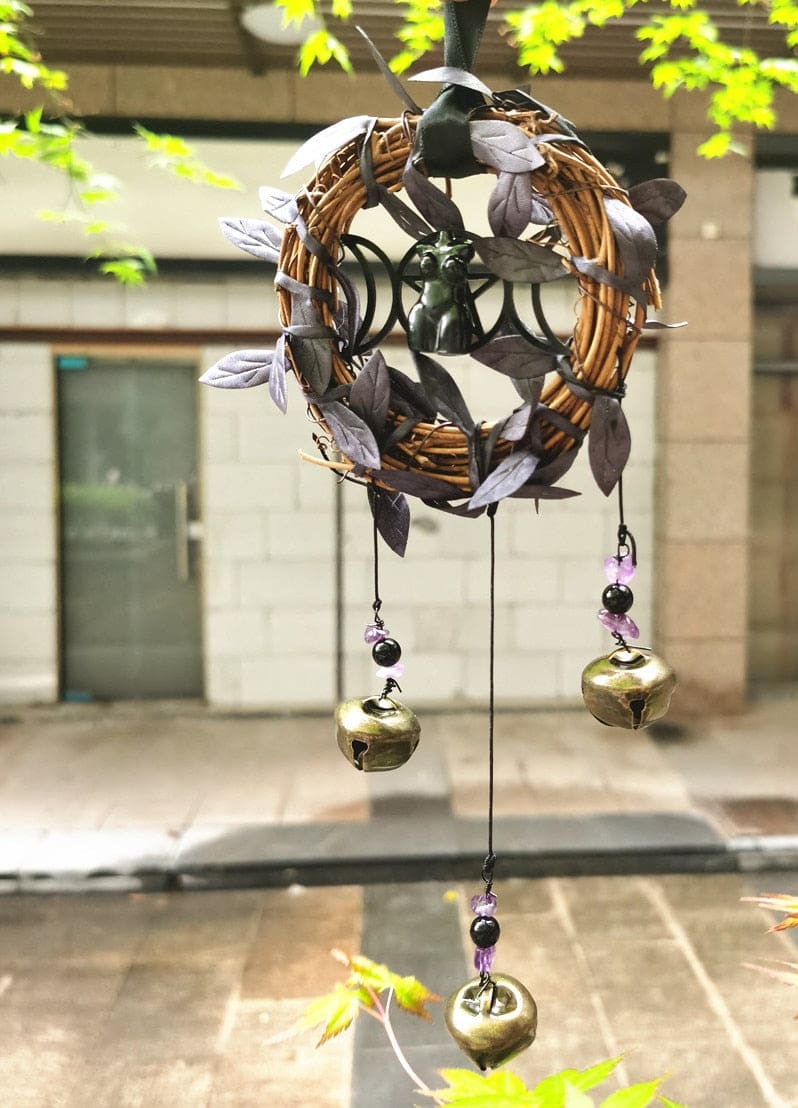 Triple Moon Goddess Chimes
This item is in stock now and ready to ship worldwide.
Scroll down for product details & size specifications.
Promote healing and expel negative energy with these moon goddess chimes.
Chimes interact with the element of air and wind, and their melodic chiming can change the energy of a space.
Hand them in a window or doorway where they will receive a natural breeze.
Made from natural wood and stainless steel, the chimes hold a crystal for cleansing the energy that enters your home.
This will look fantastic in a gothic-decorated home and can be a nice addition to a sacred or magical space. Lovers of Wicca will appreciate this piece!
Further enhance the energy of your home with other crystal energy generators.