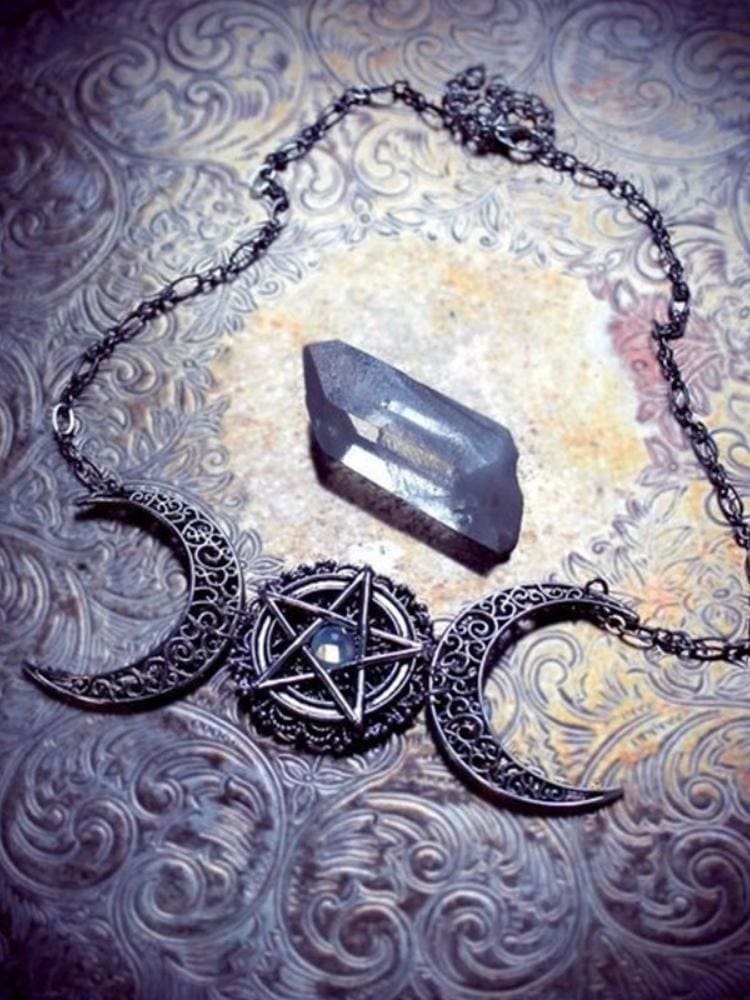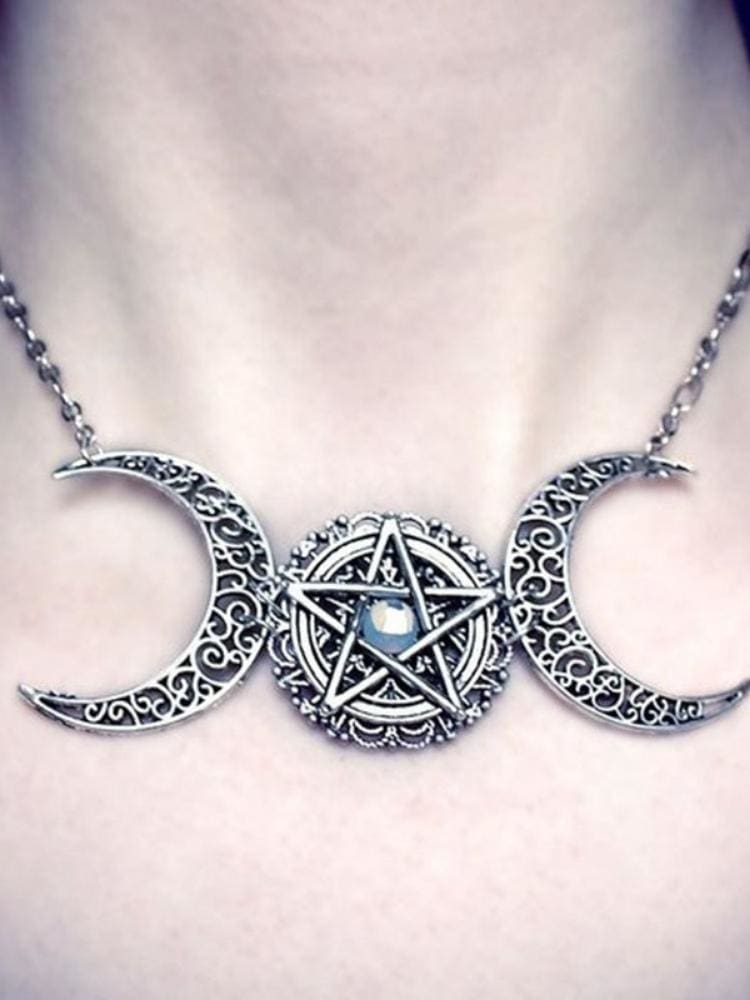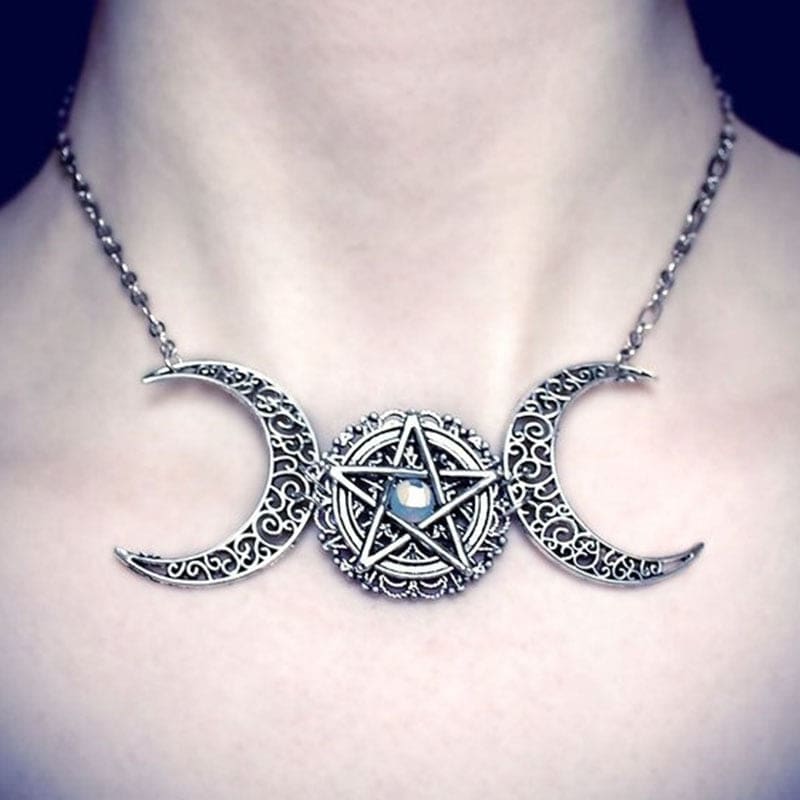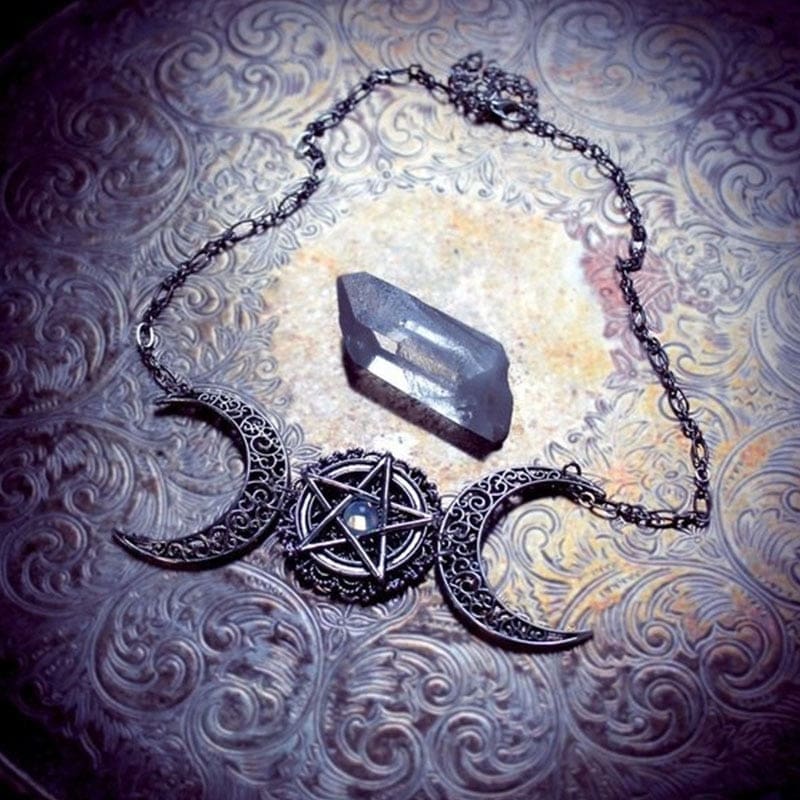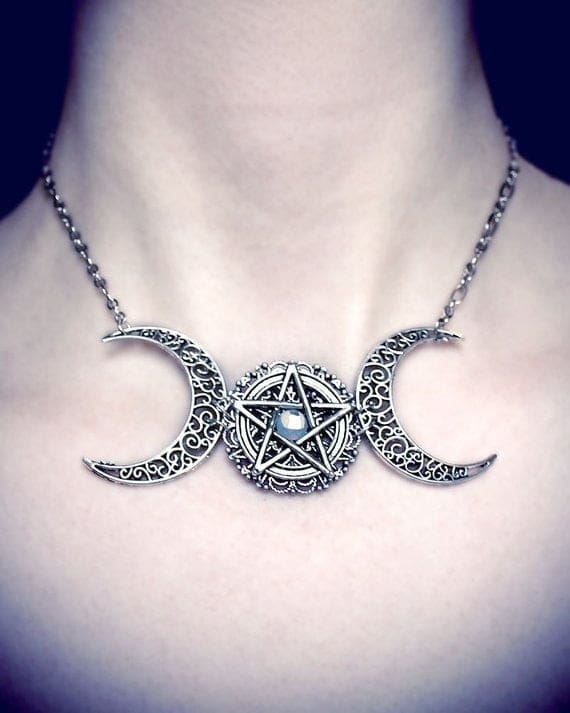 Triple Moon Goddess Necklace
This item is in stock now and ready to ship worldwide.
Scroll down for product details & size specifications.
This Pentagram and Moon phases necklace is the perfect statement piece for Wiccan witches and gothic Pagans.
The Pentagram has long been associated with witchcraft and represents the five elements: earth, air, fire, water, and spirit.
The moon and other celestial bodies influence the energies here on earth, and the full moon and two crescent moons symbol represents her monthly cycle.
The pentagram is inlaid with a small piece of clear quartz, a cleansing crystal ideal for channeling supernatural energy.
This large necklace sits perfectly around the nape of the neck to complement a low-cut gothic or grunge neckline.
Complete the look with this Namaste Ring Set.