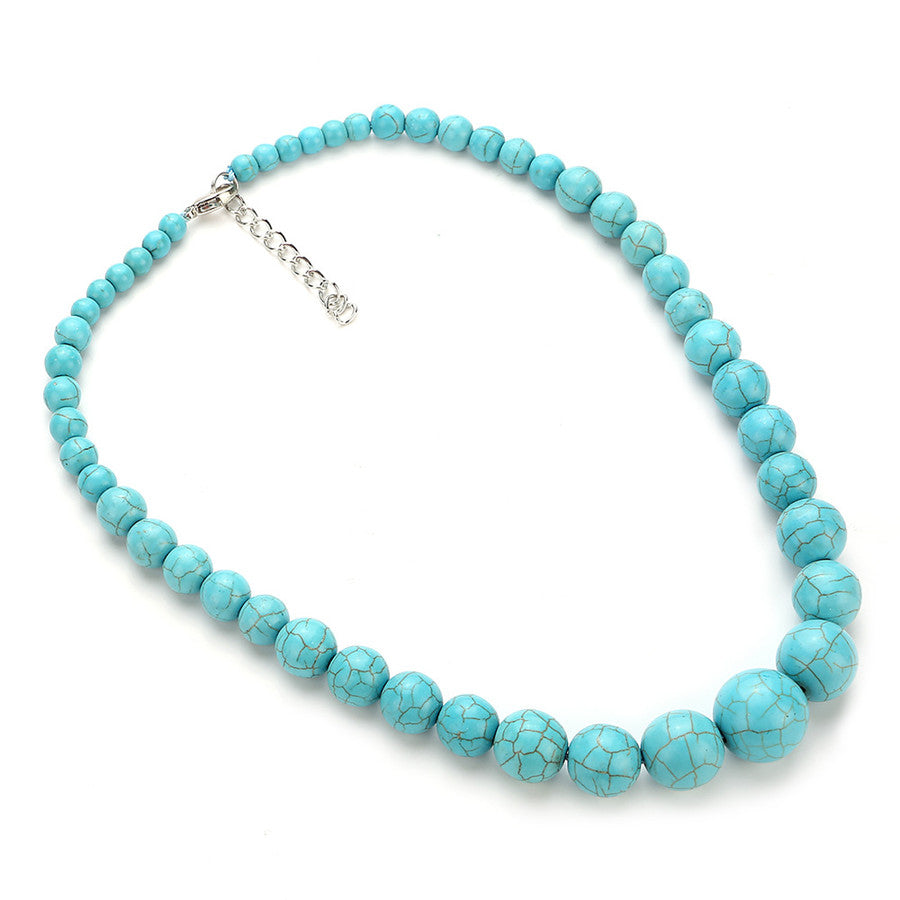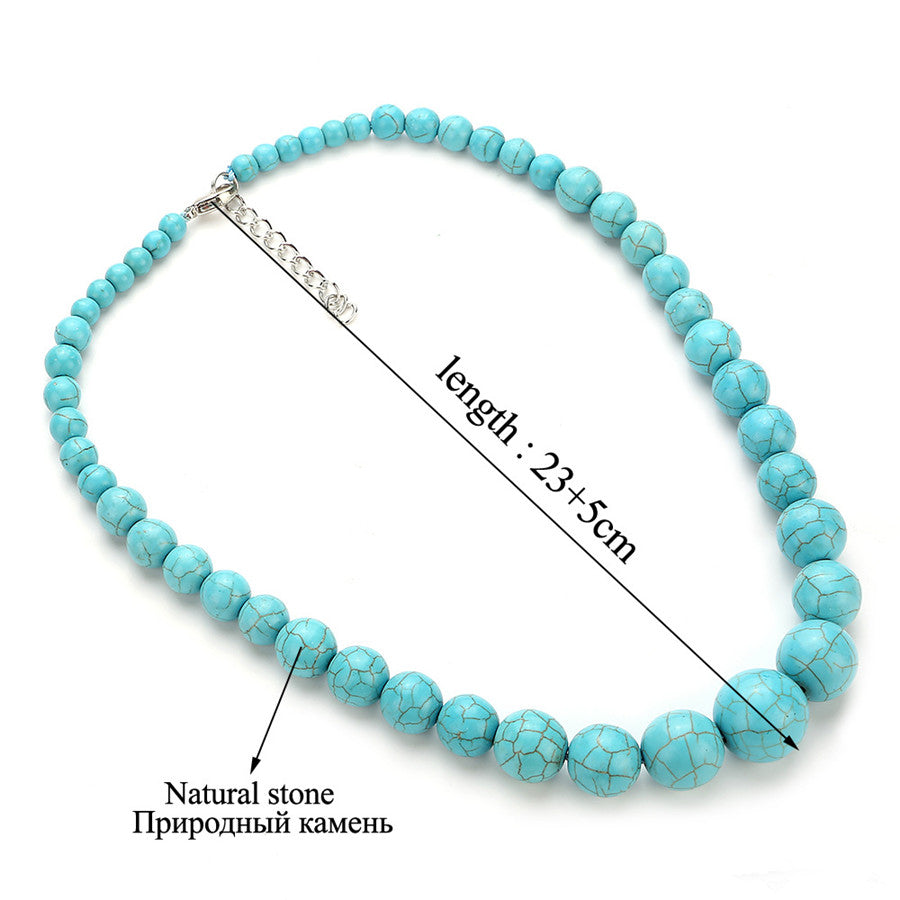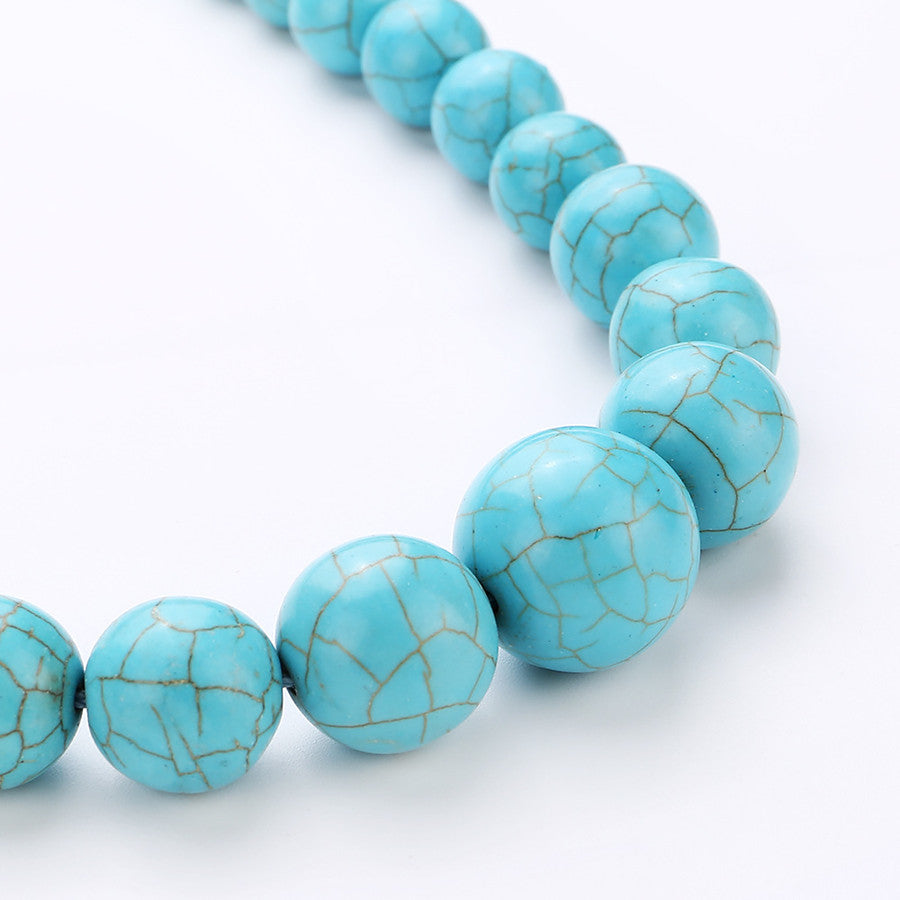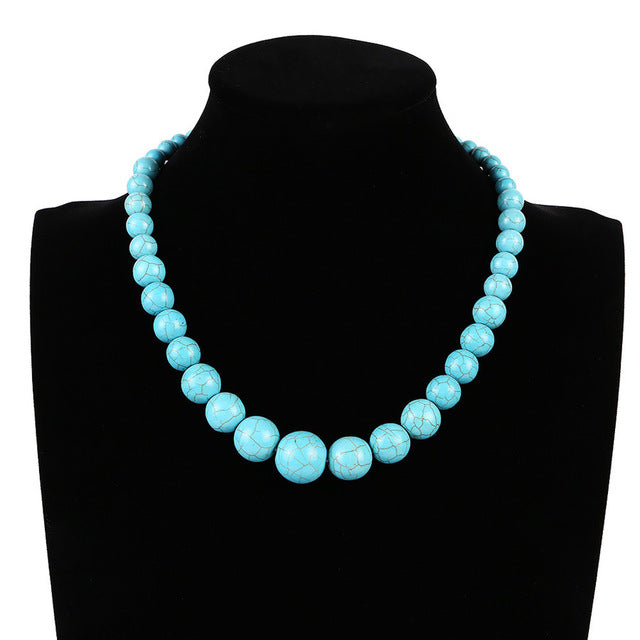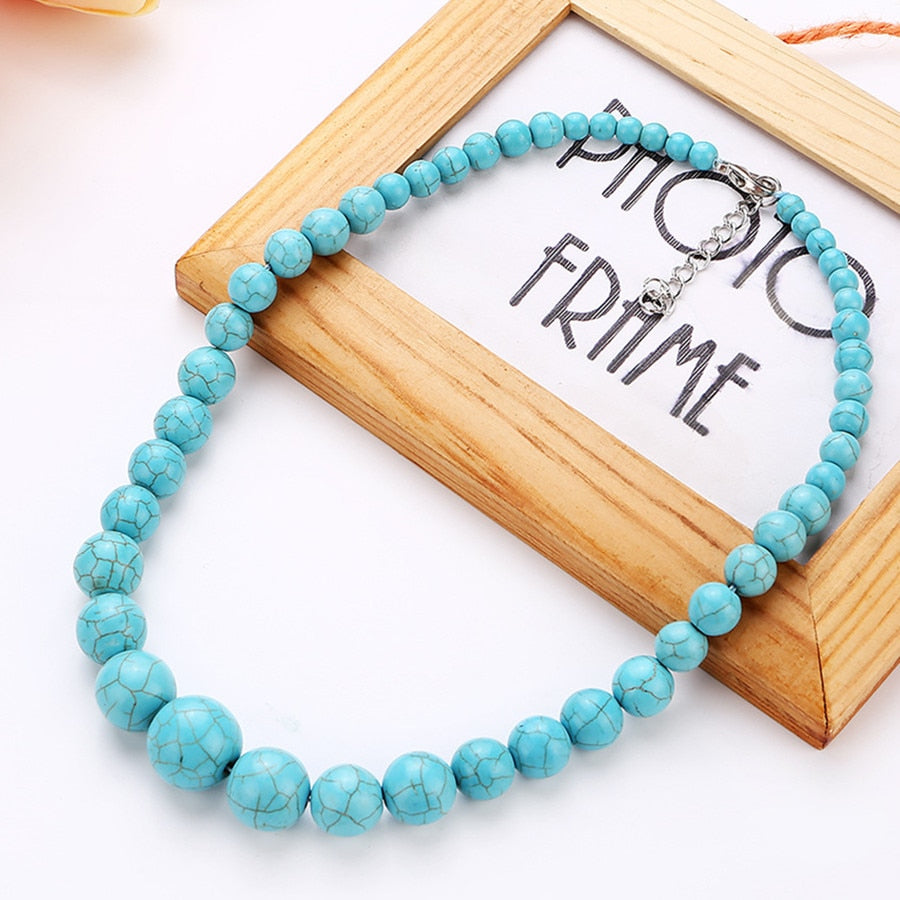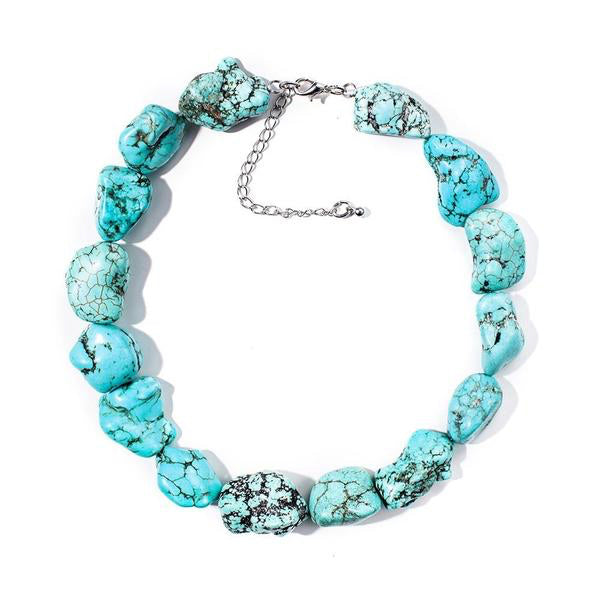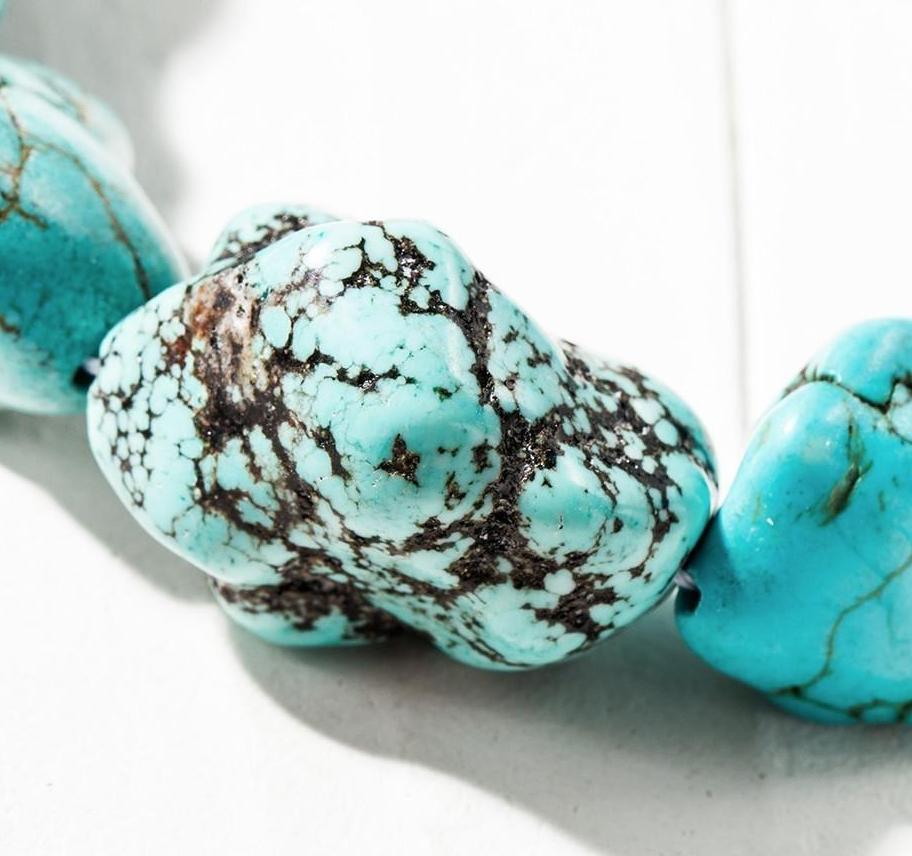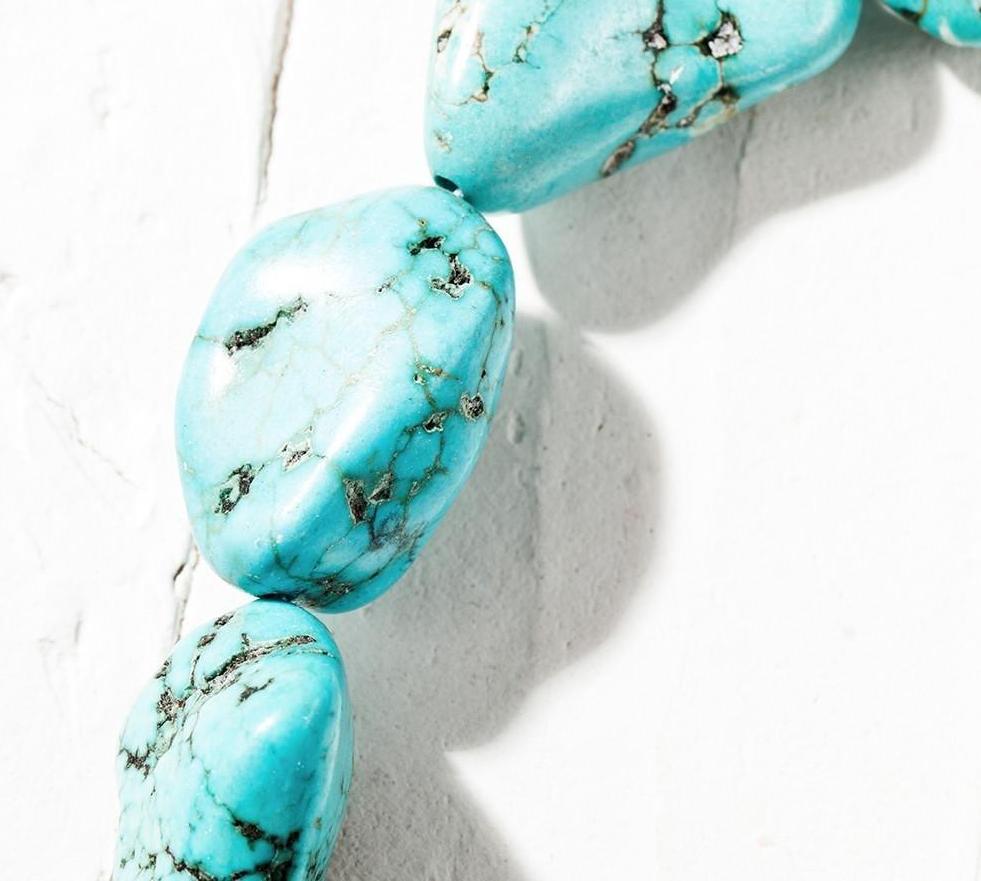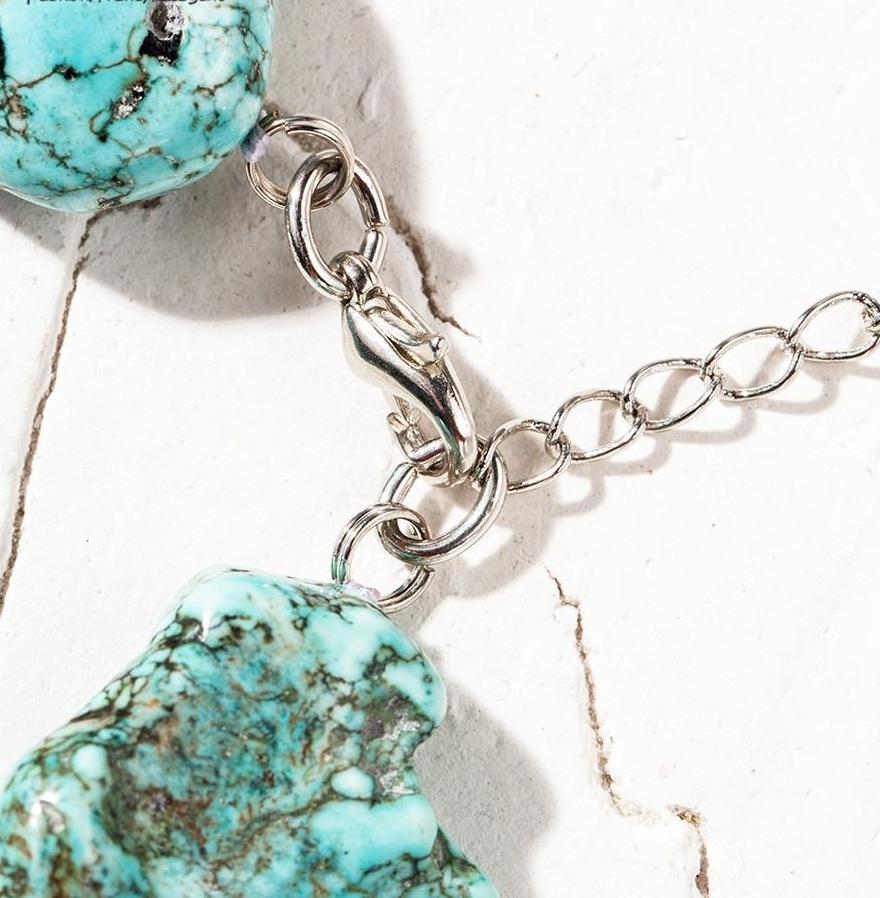 Turquoise Stone Choker
This item is in stock now and ready to ship worldwide.
Scroll down for product details & size specifications.
This exquisite genuine turquoise tumbled round stone necklace has substantial energetic power from not only the raw stone shape of the turquoise crystals that harnesses it's power, but also the unique healing properties of magickal turquoise itself.
The healing properties of this healing stone are explained below.
This necklace length is 23cm + 5cm clasp.
Lobster claw clasp closure with quality silver finished chain.
Vibrant, powerful, unique, and energetically harmonizing, this gorgeous crystal choker necklace is perfect for spiritual yogis, alternative medicine and reiki practitioners, pagan and witchcraft cuties, and fashion enthusiasts alike.
All of our crystal jewelry is blessed before sending to ensure optimal positivity and energetic harmony.
Here's an energetic healing crystal guide for the blue quartz crystal:
| | |
| --- | --- |
| Turquoise | Turquoise healing properties are programmable, which allows you to set a personal healing intention. A good luck charm for health and abundance, use Turquoise to align your energy centers and clear a path to a higher consciousness. It also helps with communication and directly benefits the throat chakra which is responsible for how we express ourselves. |
Please allow for some minor variations in color/size/shape when purchasing from our stunning crystal jewelry collection - these are all made from real, raw, genuine crystal stone and each has their own individual look and feel! We like to believe the crystal you receive is the one most powerfully representative and connected to YOU, and we bless it to fulfill your own unique spiritual needs.