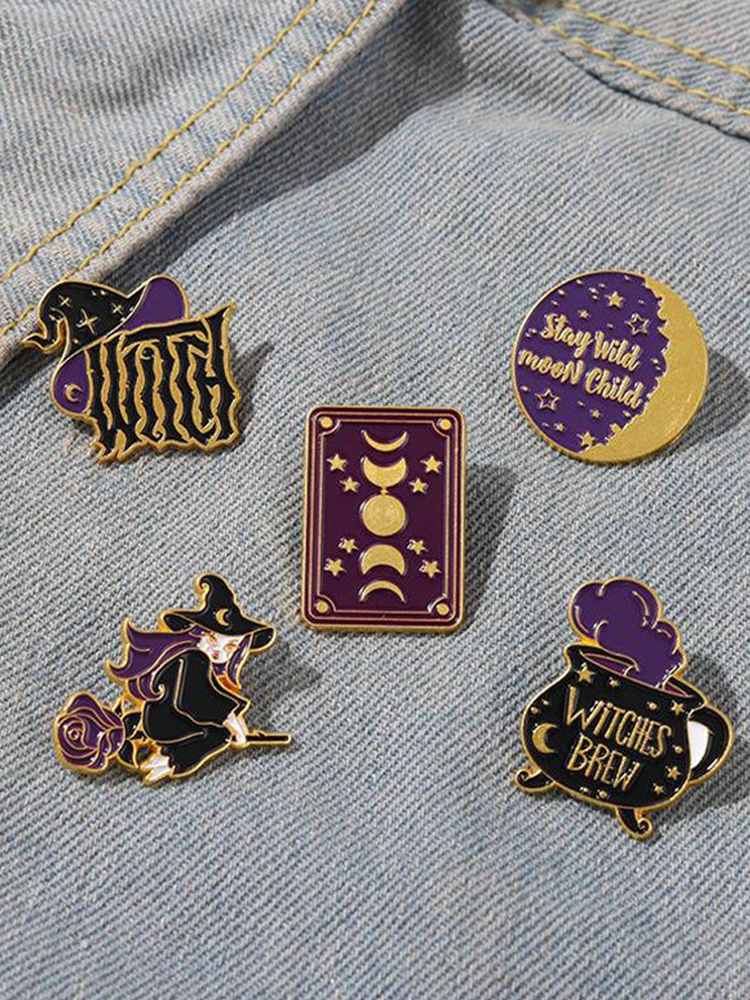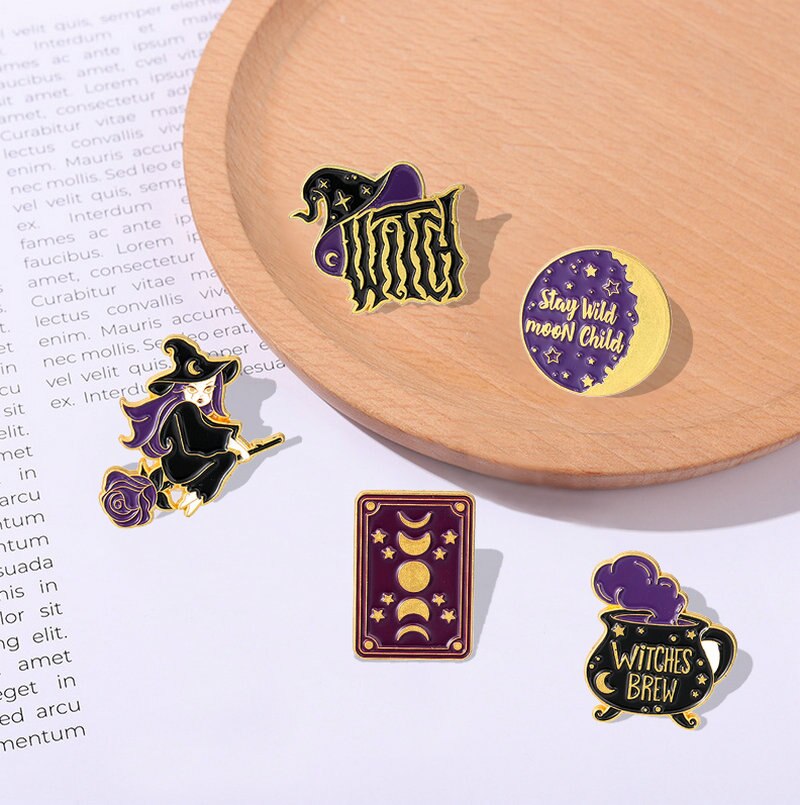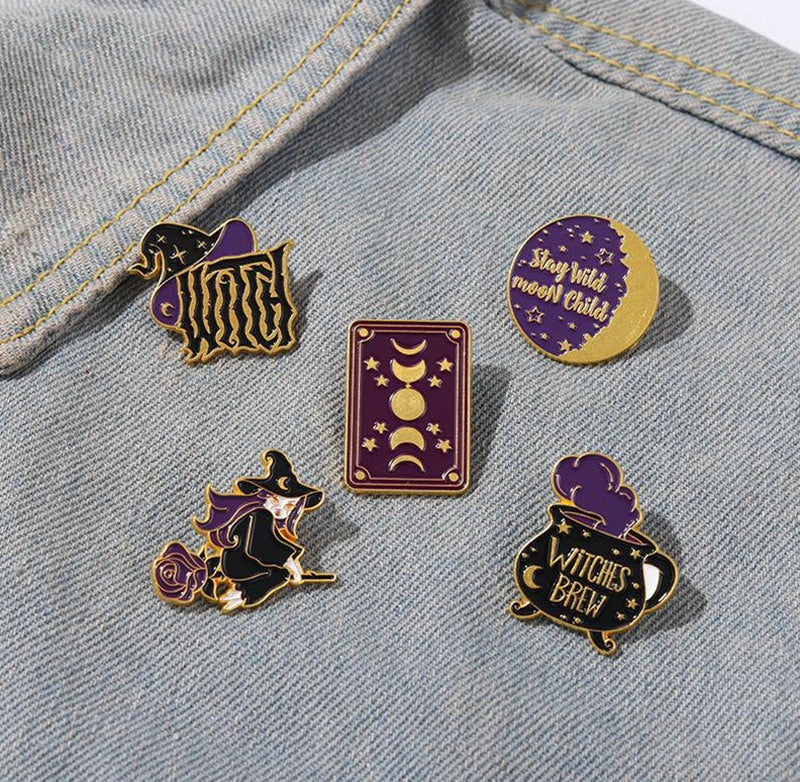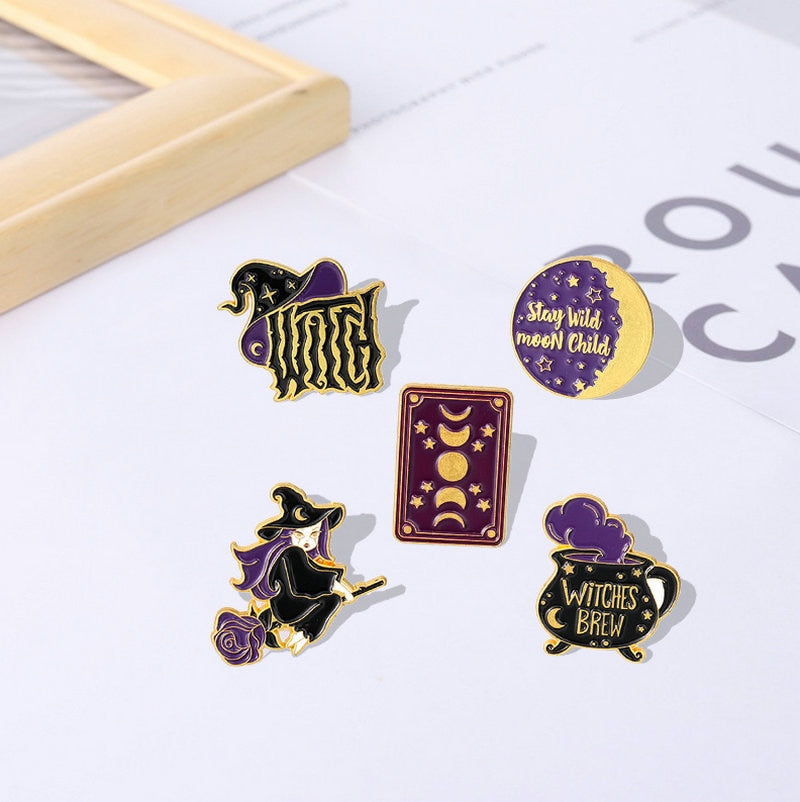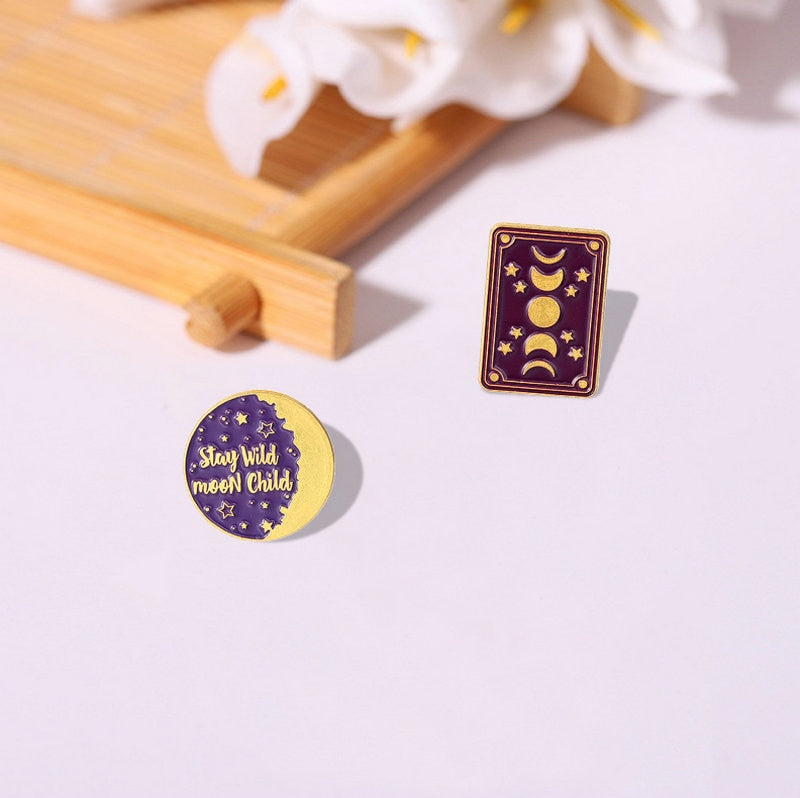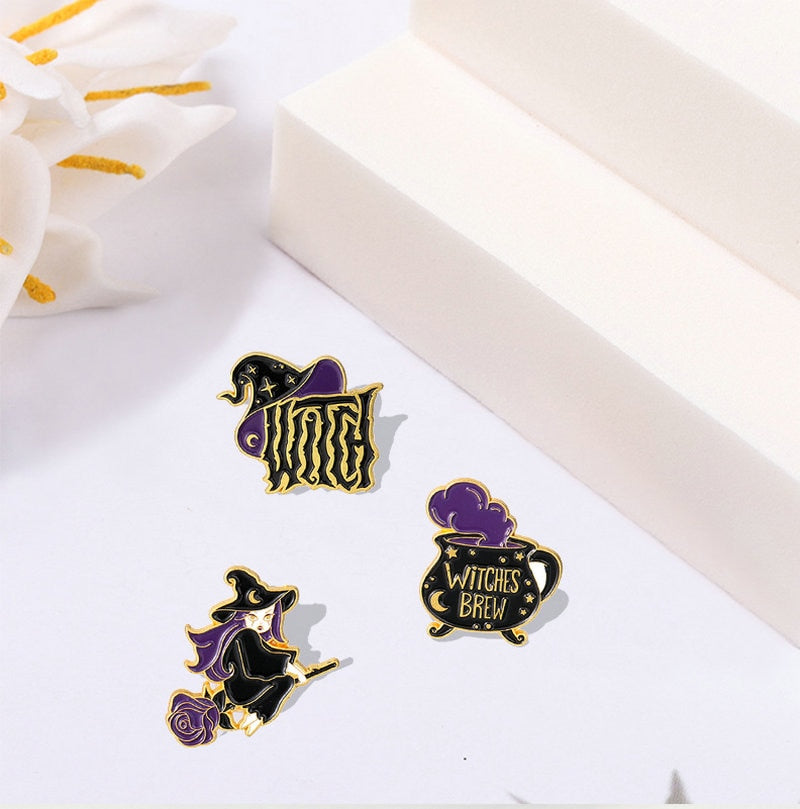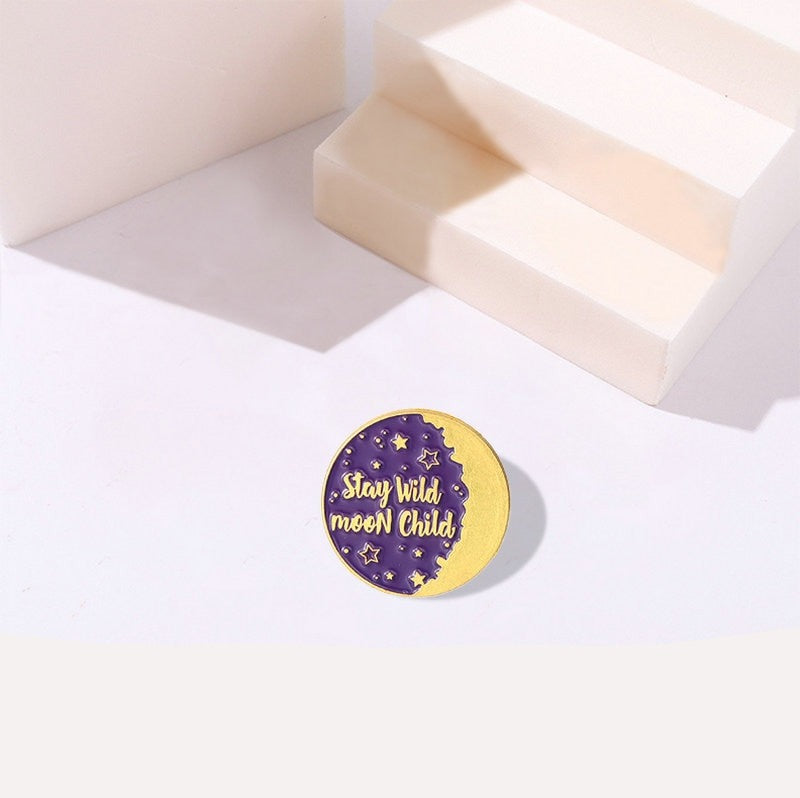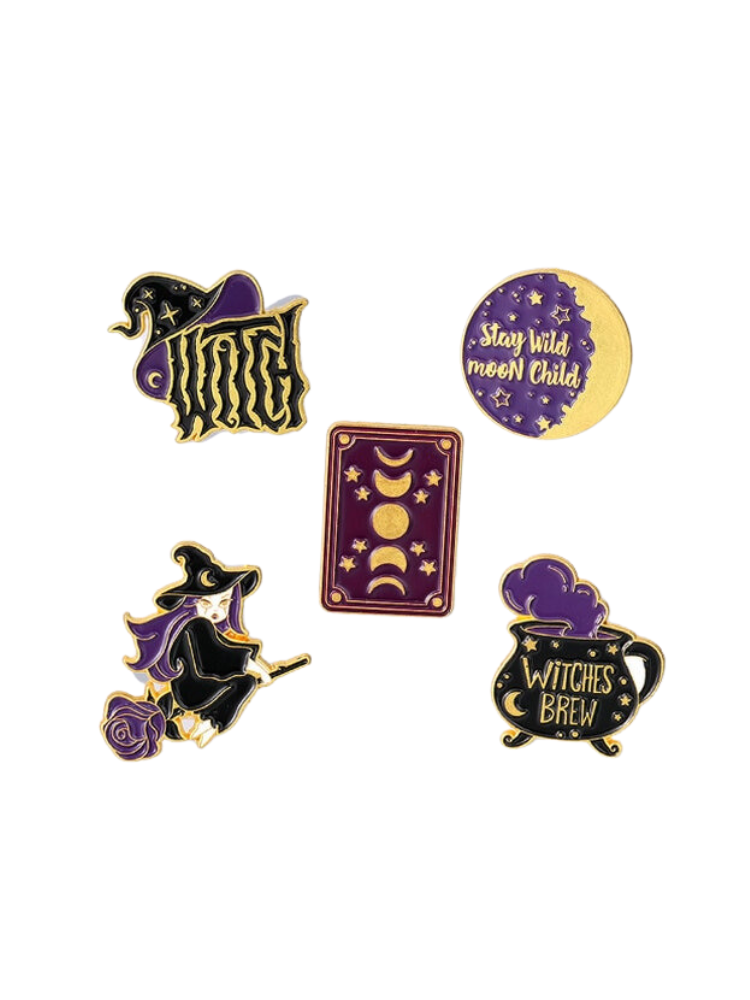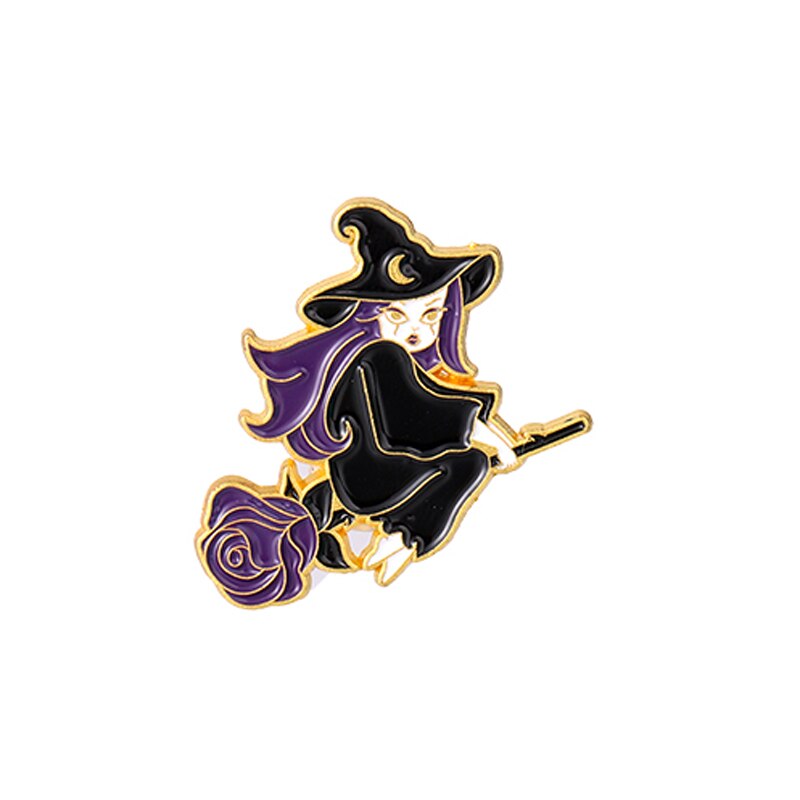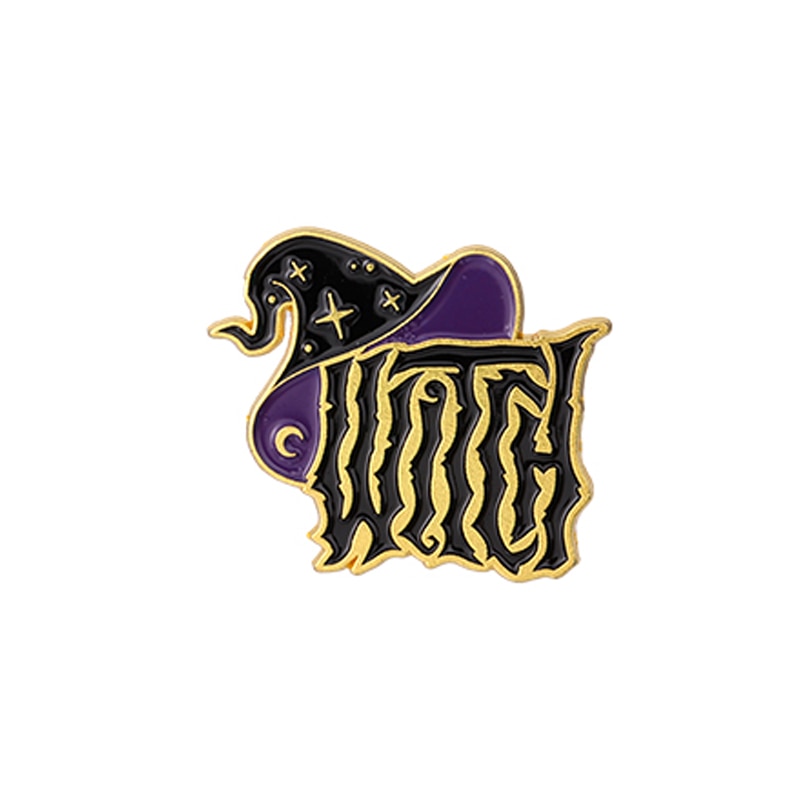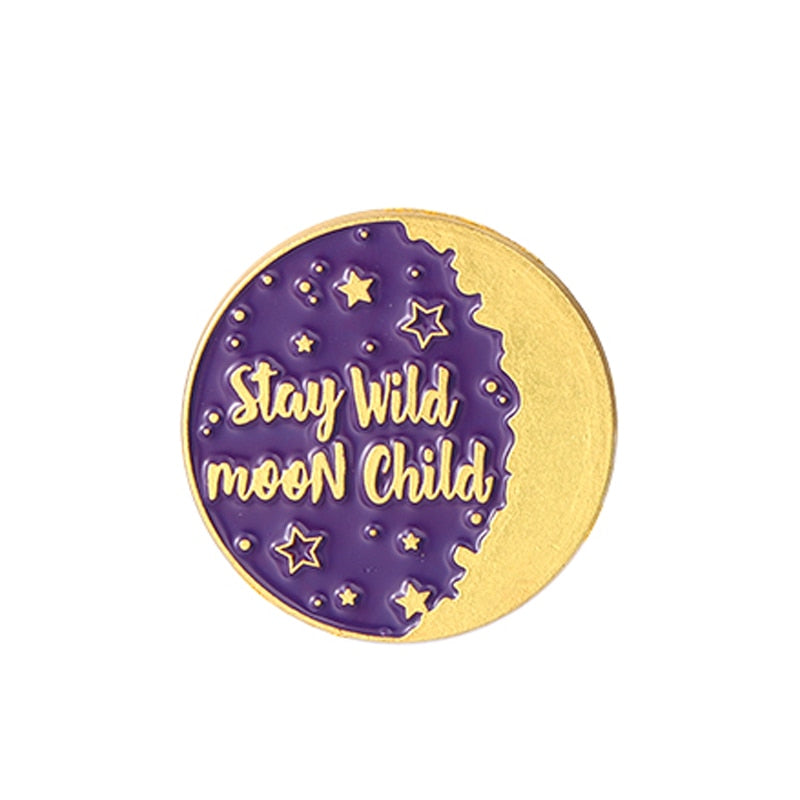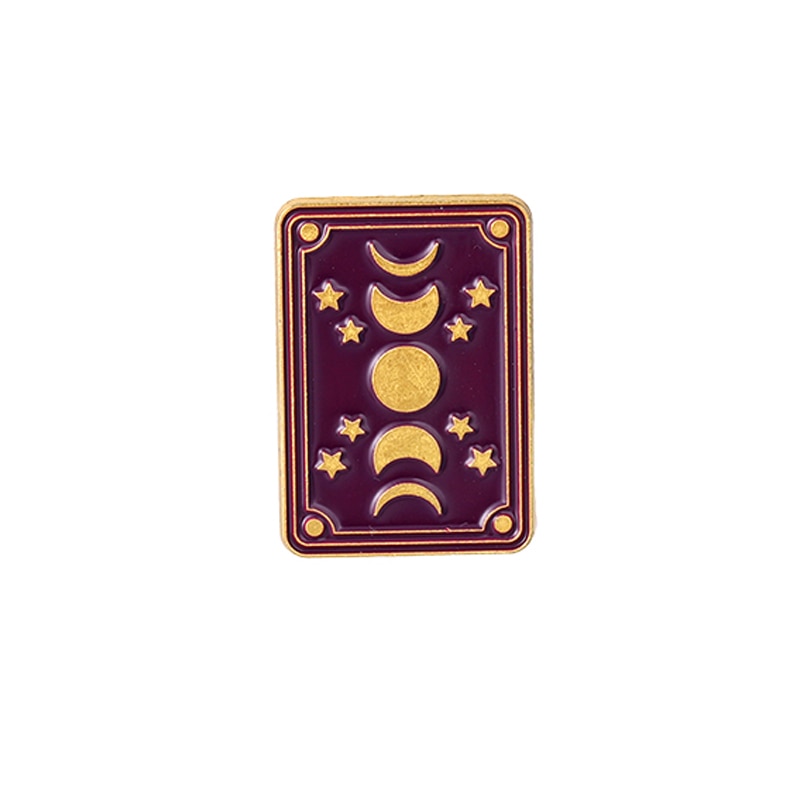 Wicked Witchery Pin Set
This item is in stock now and ready to ship worldwide.
Scroll down for product details & size specifications.
Get ready to embrace your witchy side with the Wicked Witchery Pin Set! This enchanting collection offers a spellbinding variety of high-quality enamel pins that are sure to cast a delightful charm on any accessory collection. Let's dive into the magical features:
Channel your inner sorceress with these witchy-themed enamel pins that celebrate the mystical arts in style.
The pins showcase captivating witchy elements and colors, infusing a touch of magic into your everyday look.
Incorporating moon phases, these pins tap into the cosmic energy, allowing you to carry the power of lunar cycles wherever you go.
Immerse yourself in the enchanting hues of purple and black, evoking a sense of mystery, intrigue, and witchcraft.
Crafted with exceptional quality, these pins are made to last, ensuring that your witchy style remains bewitching for years to come.
Unleash your inner enchantress and adorn your favorite accessories with the Wicked Witchery Pin Set. Let the moon phases and witchy vibes ignite your imagination and create a bewitchingly stylish statement wherever you venture!