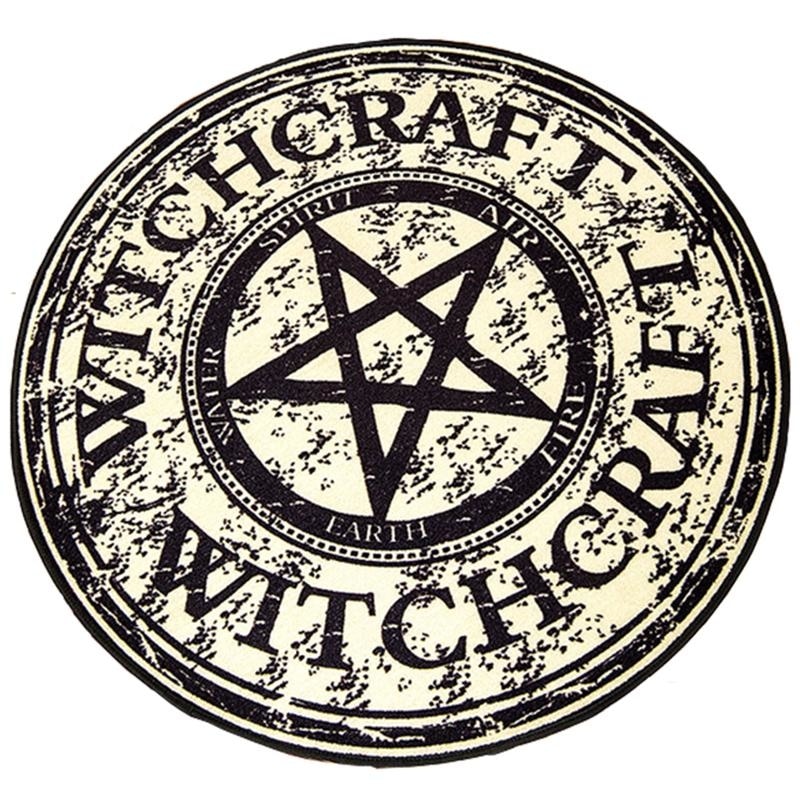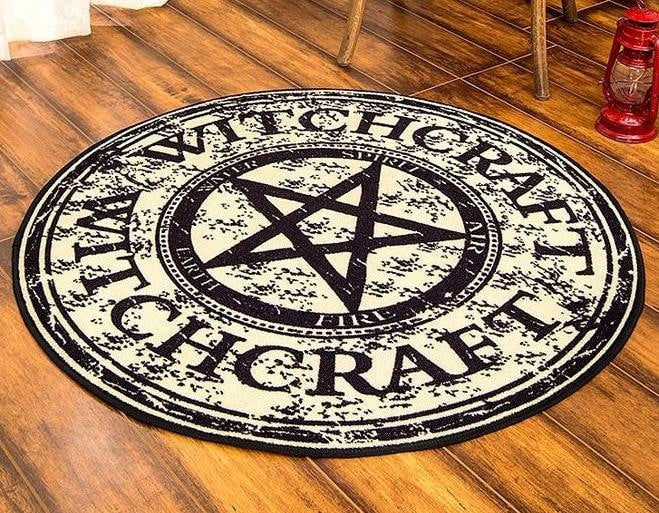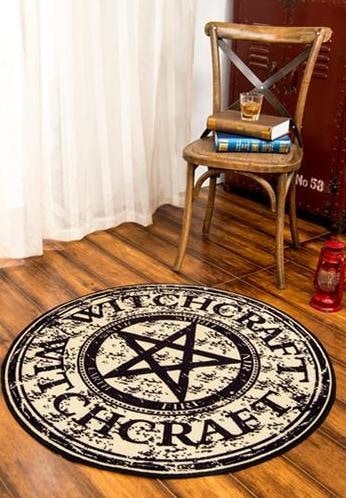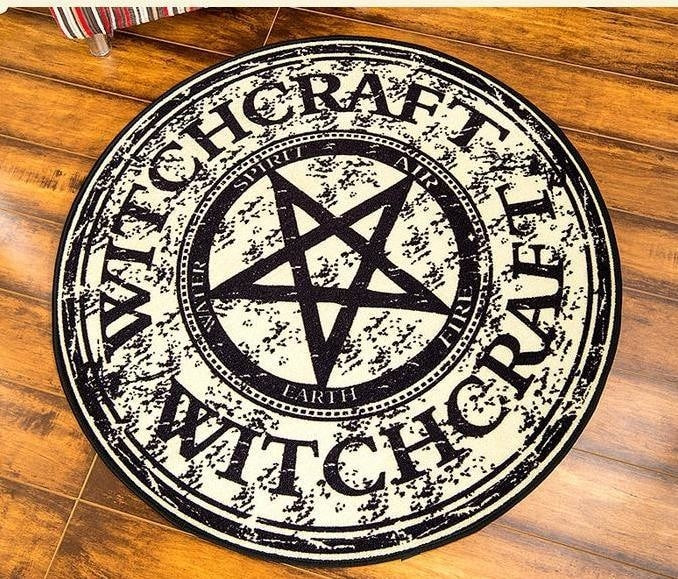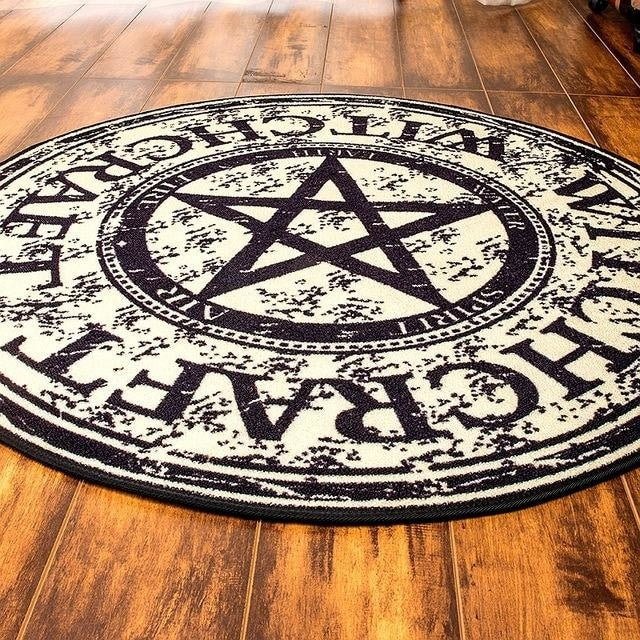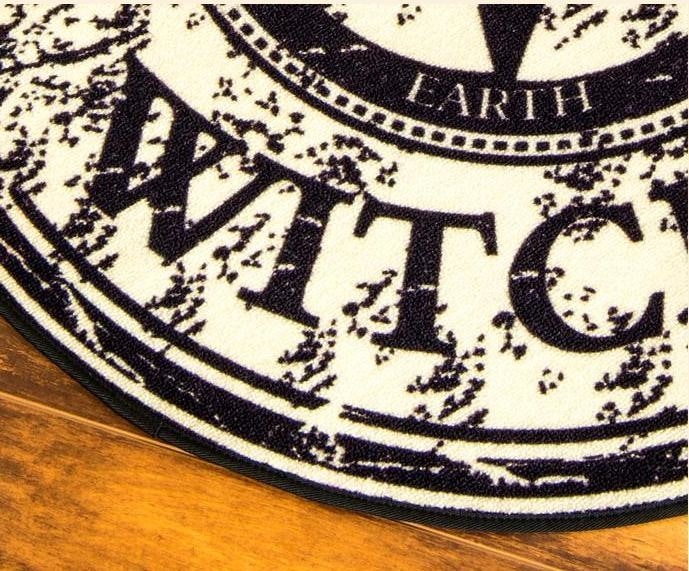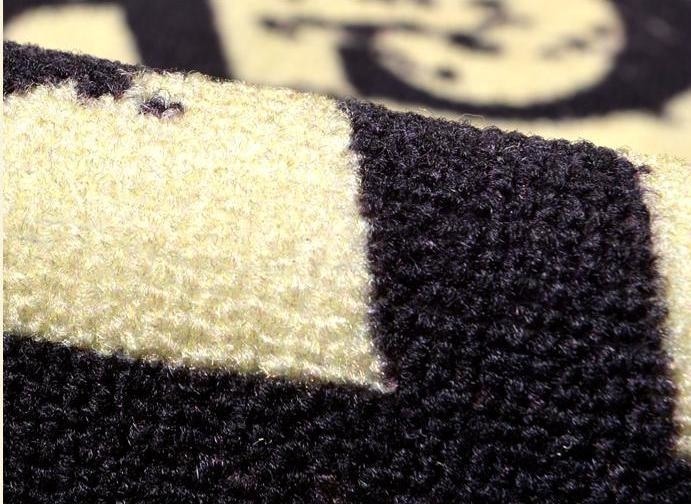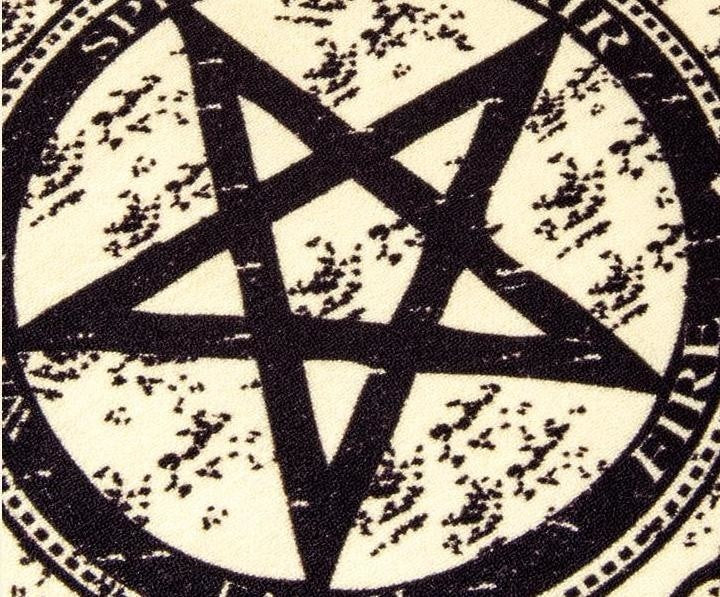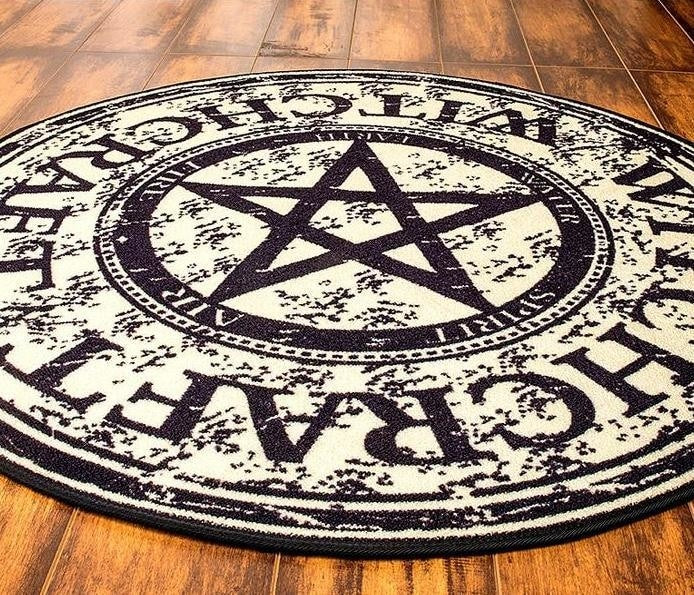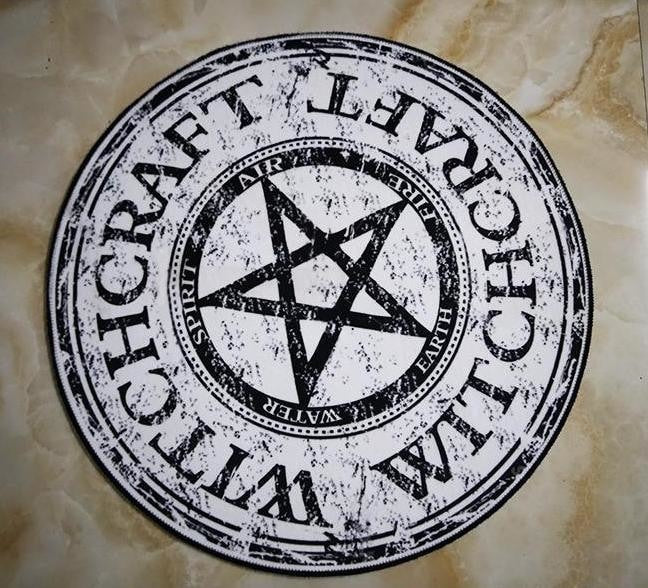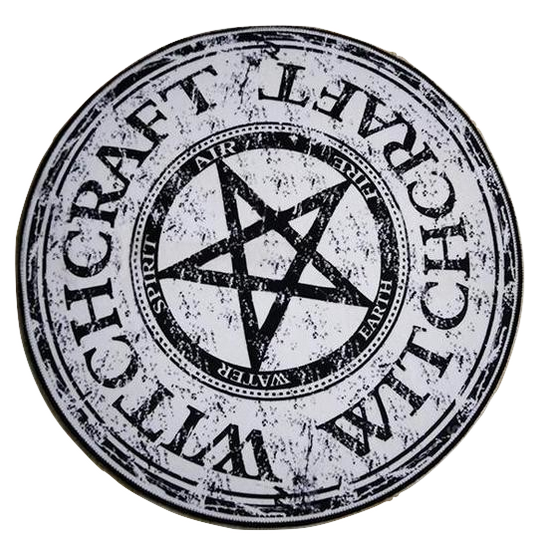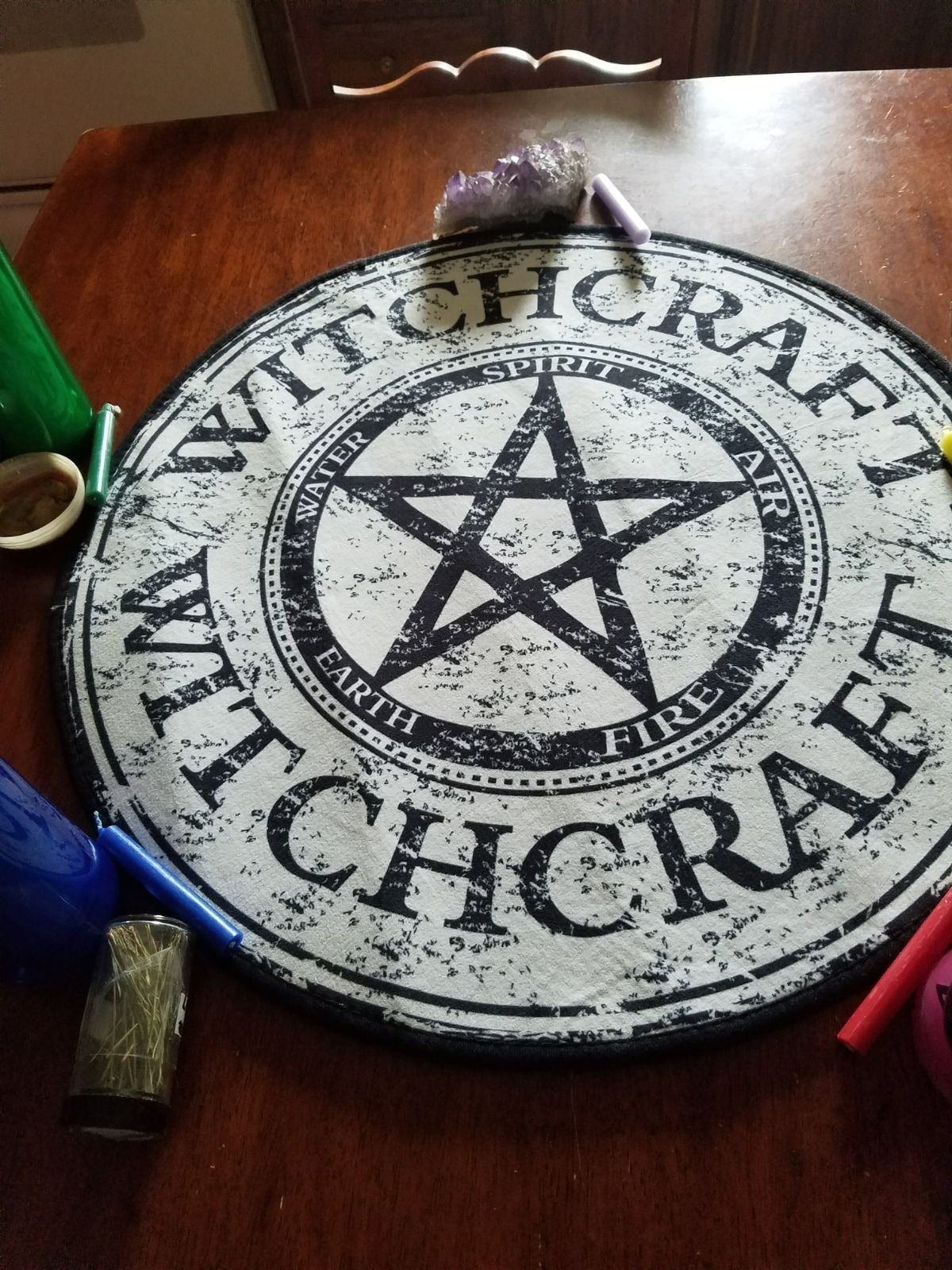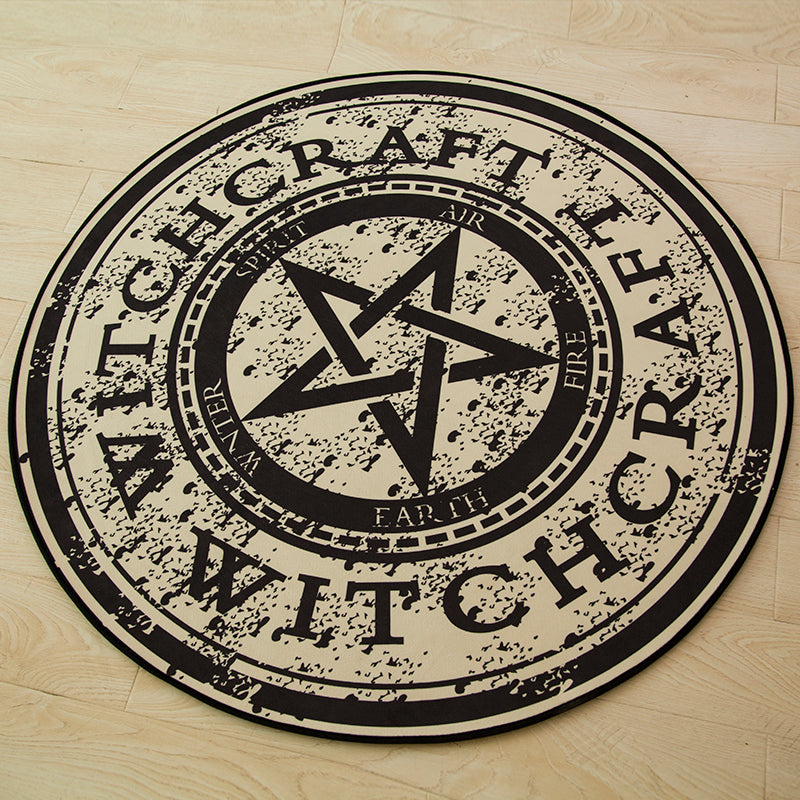 Witchcraft Area Rug
This item is in stock now and ready to ship worldwide.
Scroll down for product details & size specifications.
This luxurious witchcraft area rug has a high quality traditional floor mat fabric that is both thick and durable for regular use!
This unique witchy pentagram floor mat is perfect for every, magickal witch, creepy cutie and gothic babe who wants to express their spirituality in their home decor choices!
Multi-functional as an area rug, wall tapestry, throw, floor mat, yoga mat, and more!
Available in multiple custom size options, there's a size that will suit your own personal living space perfectly!
Vibrantly printed, this wiccan pentacle area rug will generate awe and adoration in all who view it.
All of our rugs are personally blessed & honored before sending to their new owners, ensuring optimal positivity and energetic harmony.
Here's a guide to the symbolism & colors present in this rug:
Pentagram & Pentacle


The Pentagram is a spiritual symbol of a 5 pointed star (one pointing upward), each with their own meaning. The upward point of the star is representative of the spirit. The other four points  represent the 4 elements; earth, air, fire, and water.

The pentagram protects whatever you put inside it's circle.

If a pentagram is found to be upside down (with the spirit point turned downwards) it represents the darker side of humankind, where we are servants to our carnal instincts, as well as dark forces.