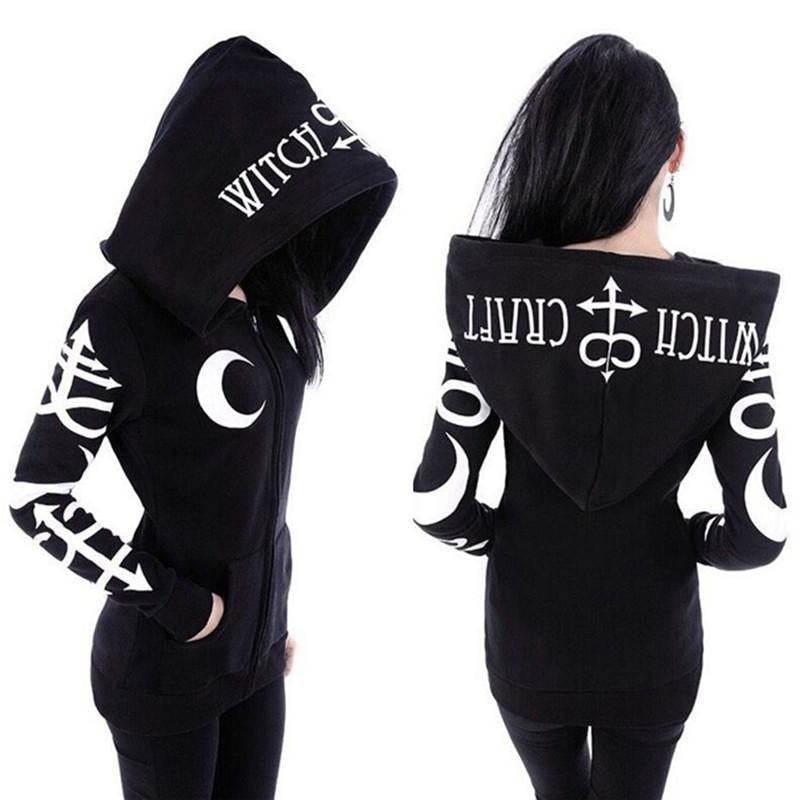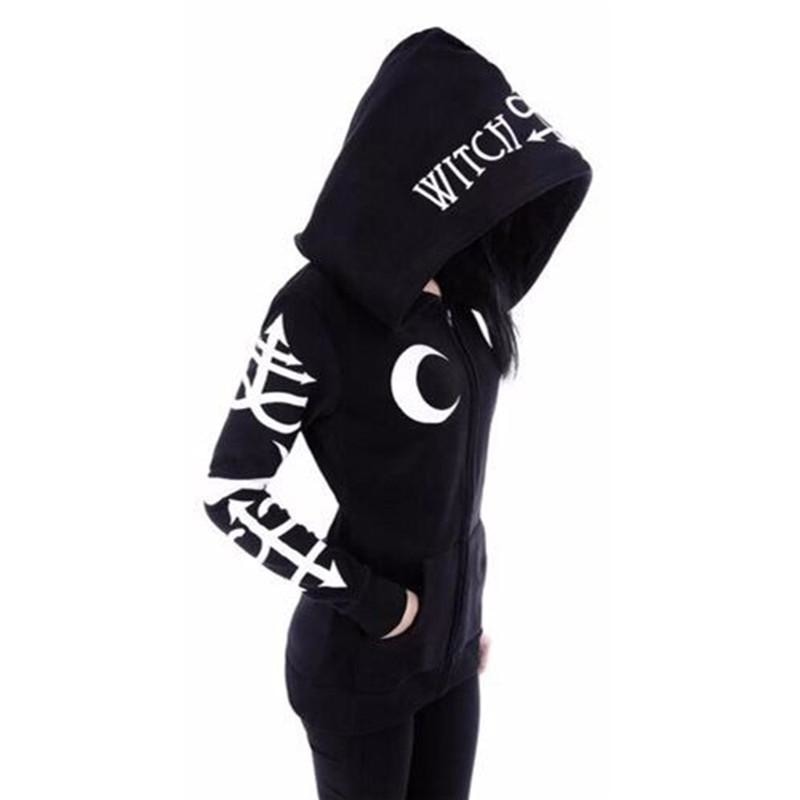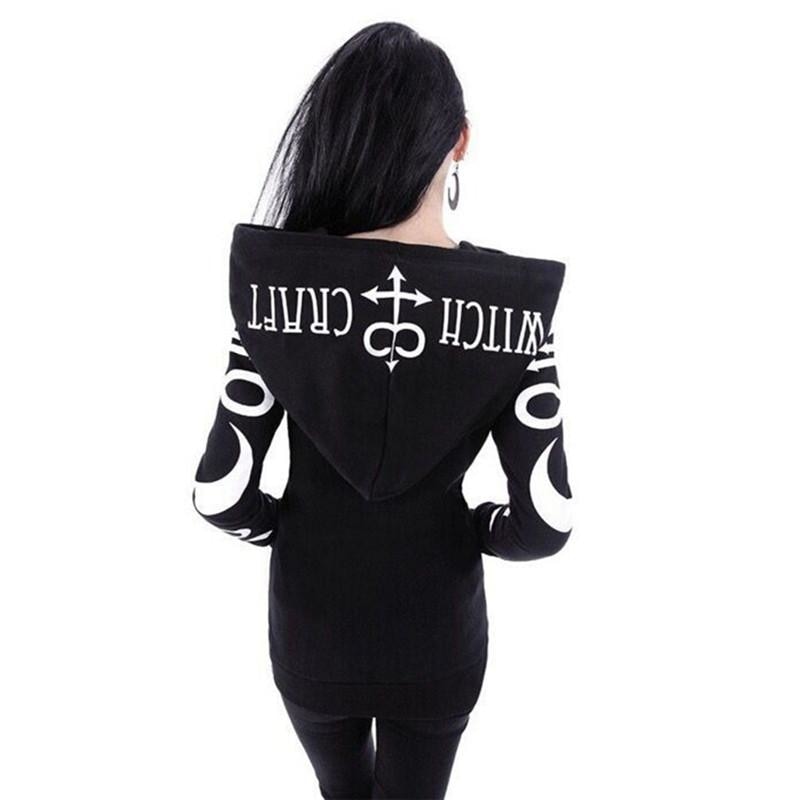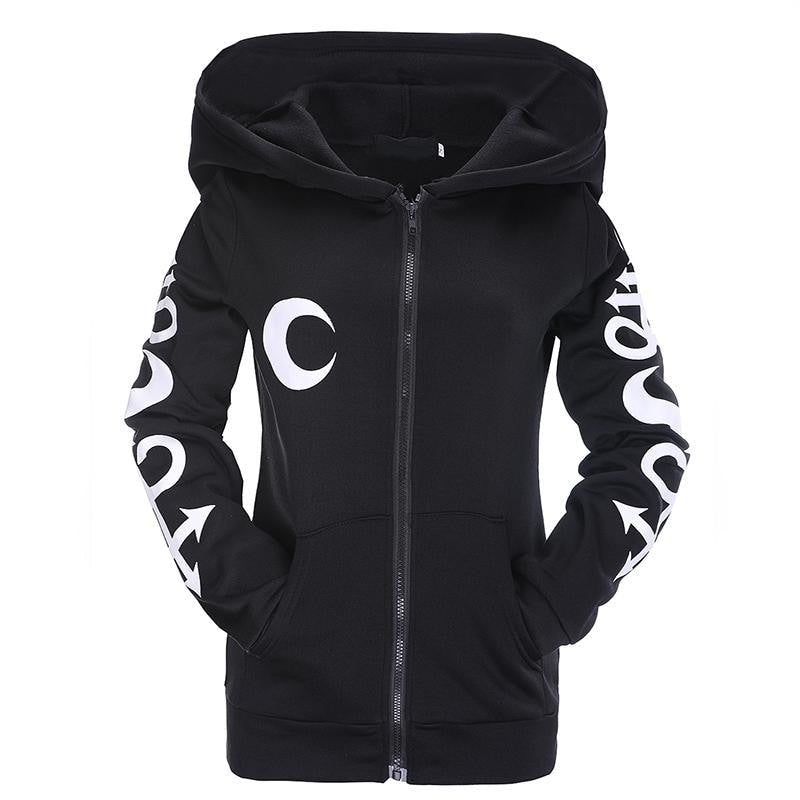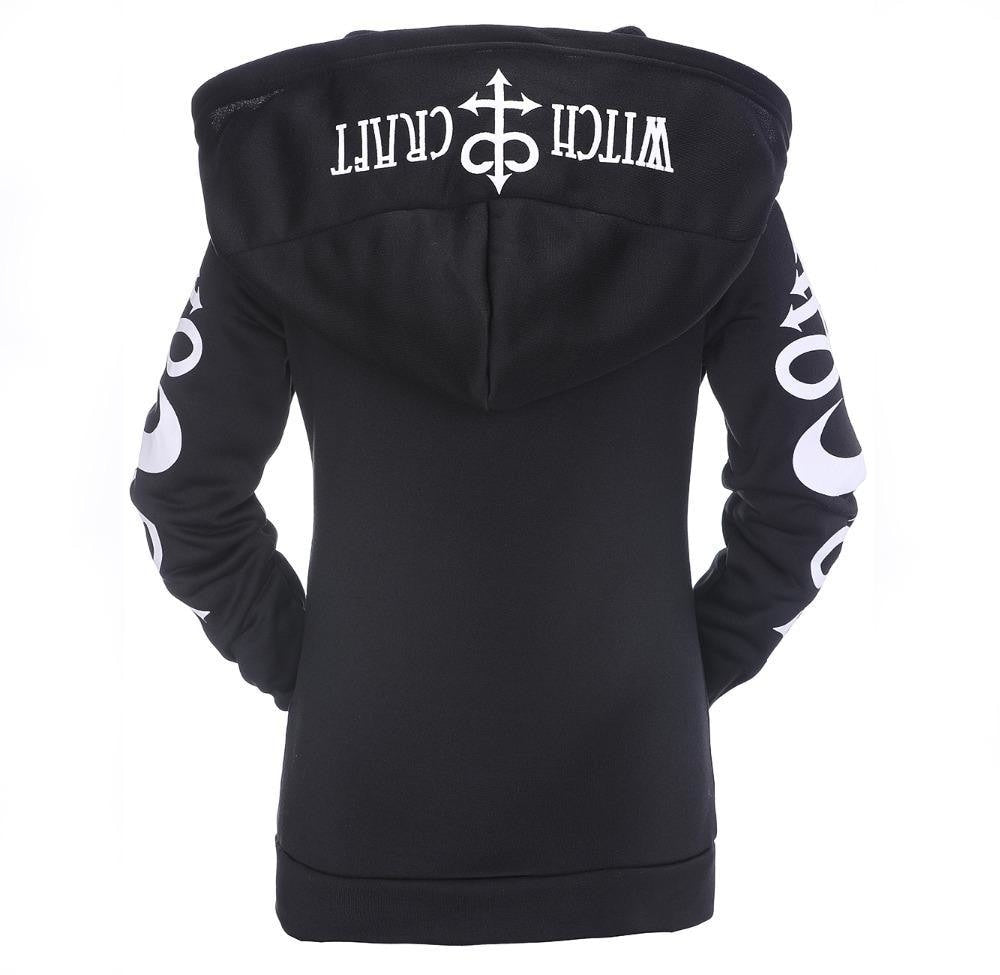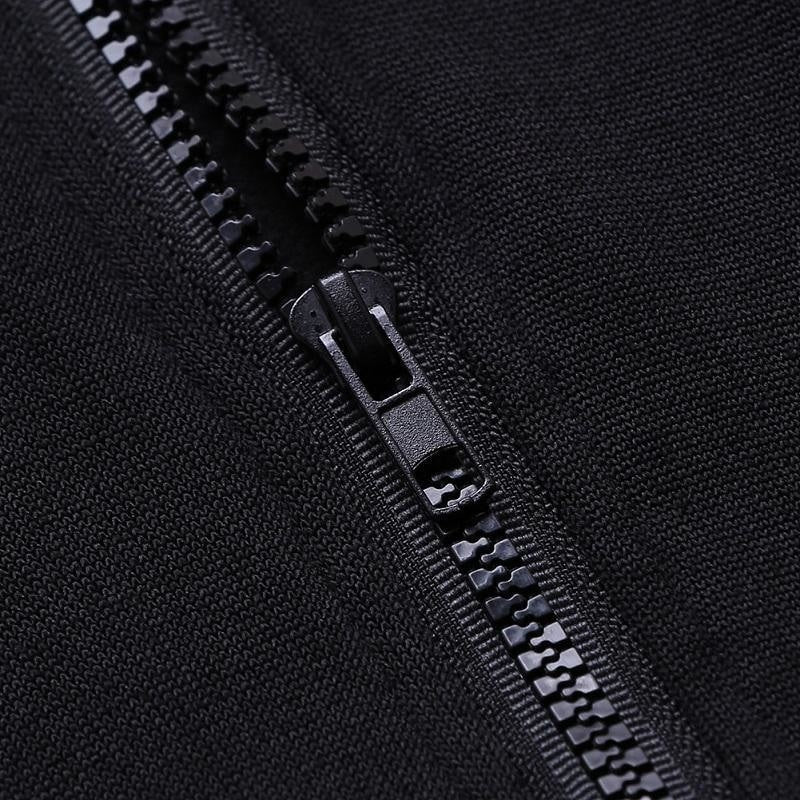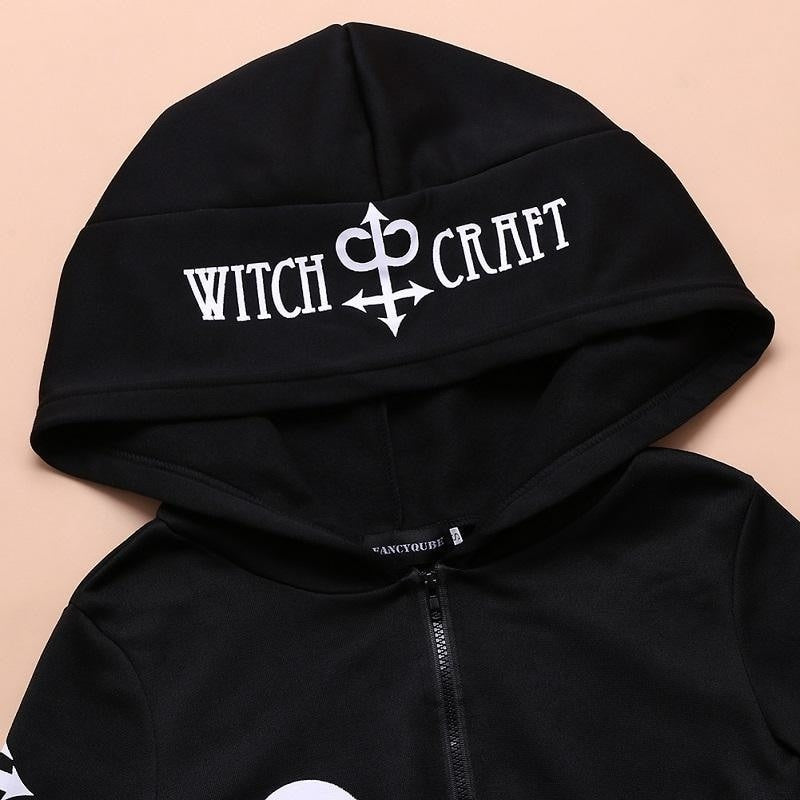 Witchcraft Zip Up Hoodie
This item is in stock now and ready to ship worldwide.
Scroll down for product details & size specifications.
This luxurious moon zip up hooded sweater top has influences from witchcraft and occult symbolism all along the sleeves.
With a spacious black cowl hood, this sweatshirt will have you feeling like a witchy Goddess in a pinch!
The words "Witch Craft" appear across the top of the cowl hoodie.
Warm and cozy for those cold night, while being easy to slip on and off.
With a gorgeous contrasting crescent moon screen printed across the chest.
Black as black for an ultra flattering style and fit.
Available in  PLUS SIZES up to 5XL!

This cute hoodie  smaller than a traditional US sized shirt so we recommend ordering a size or two up and measuring to be sure!