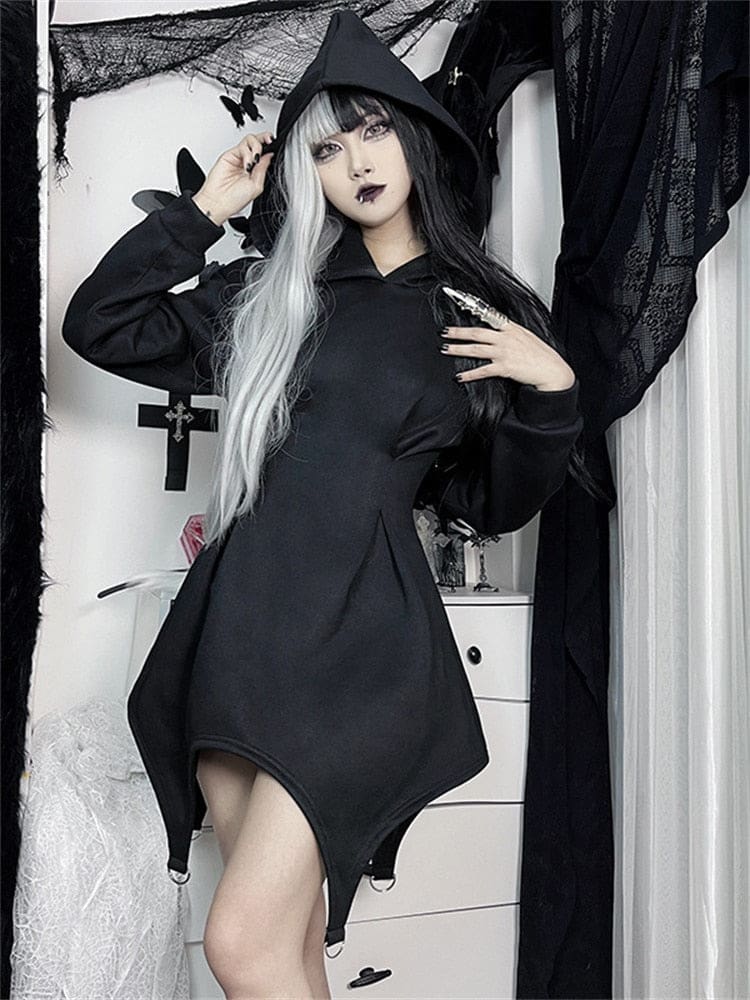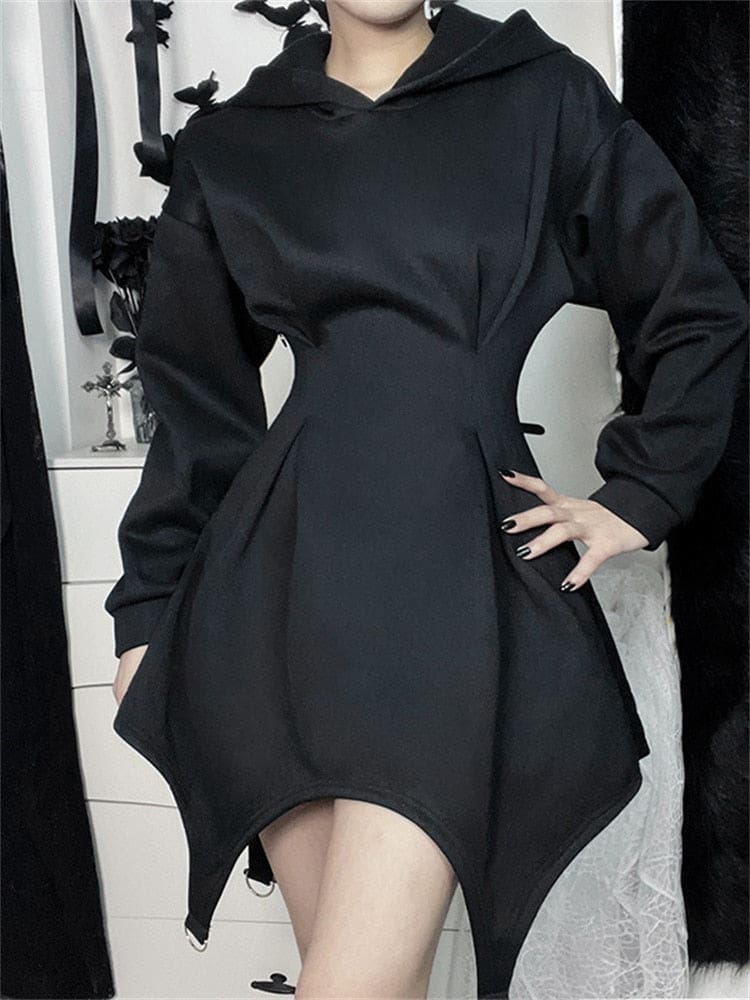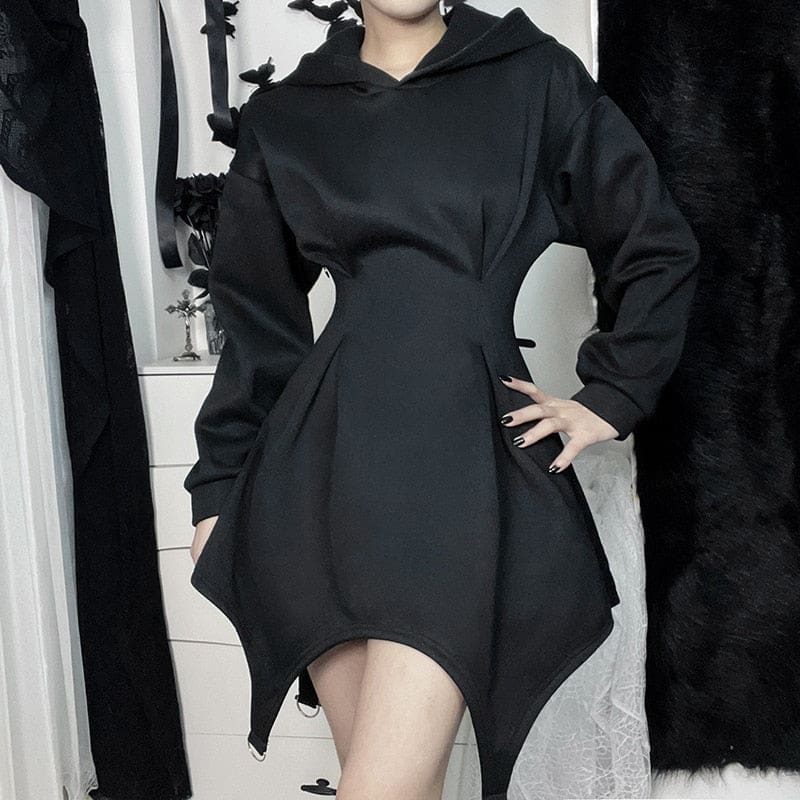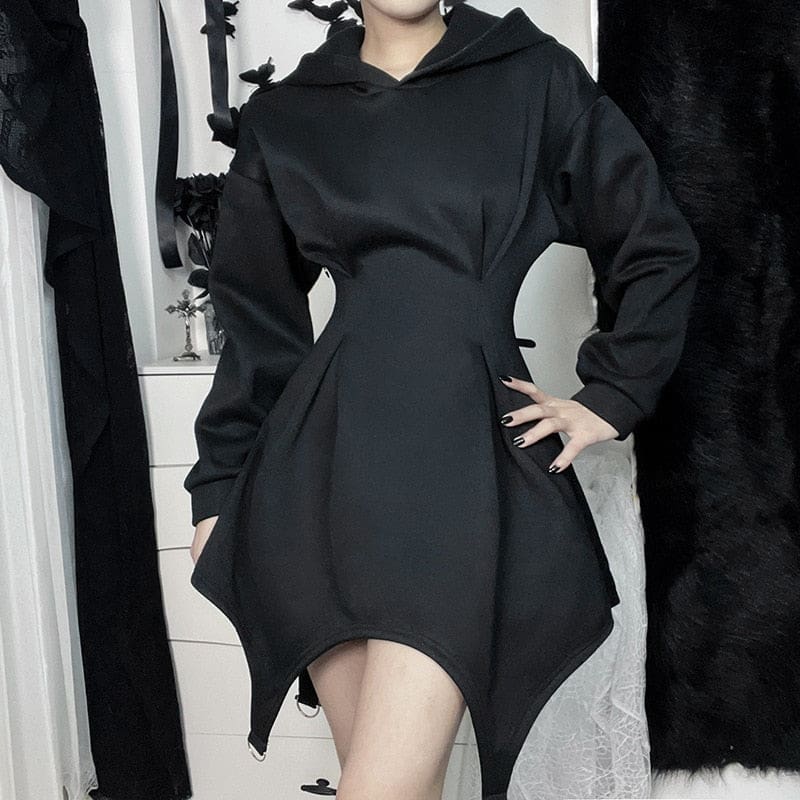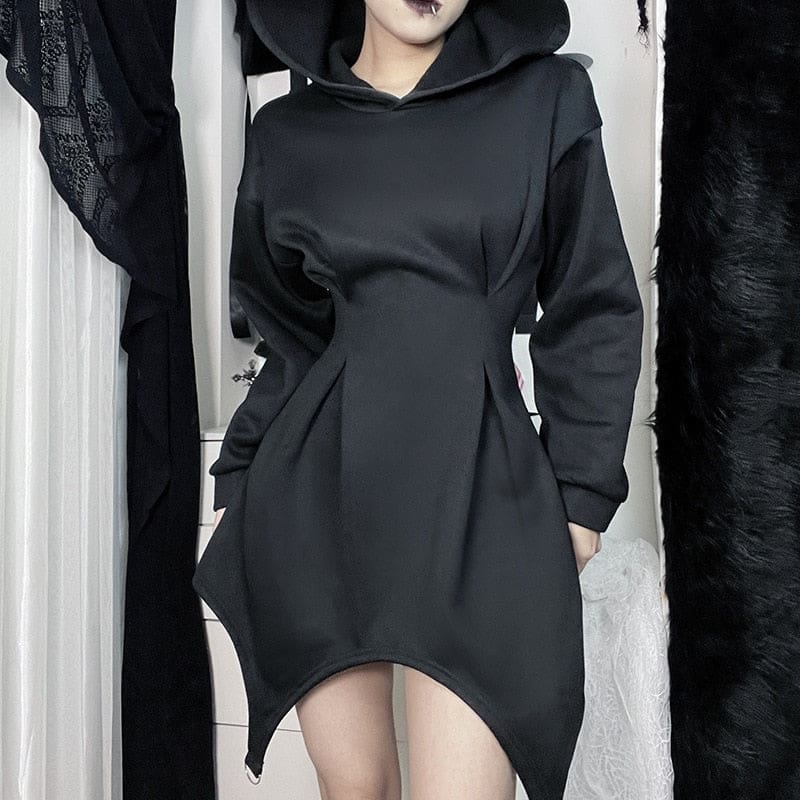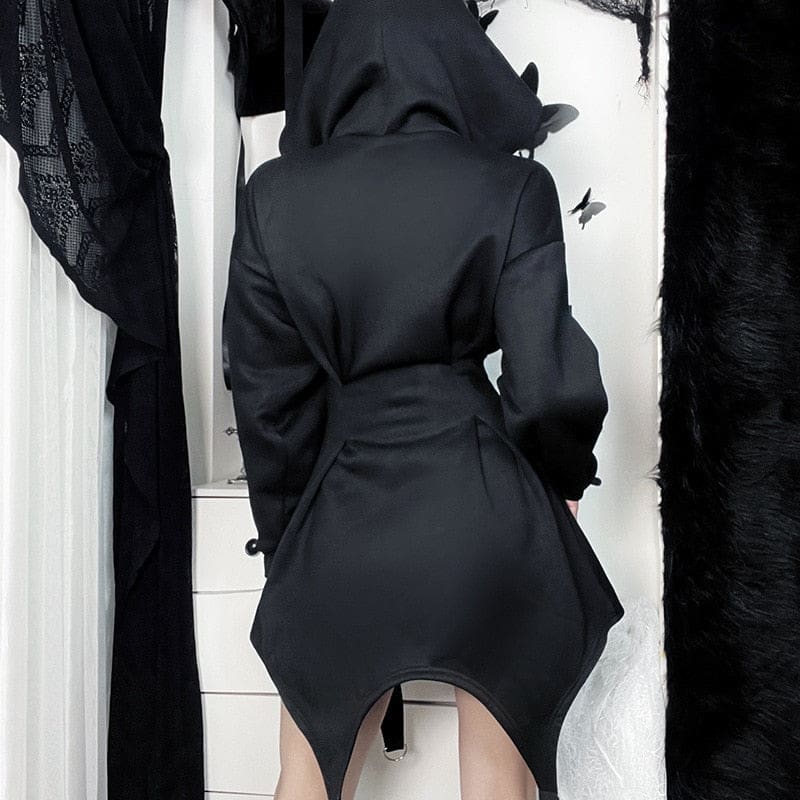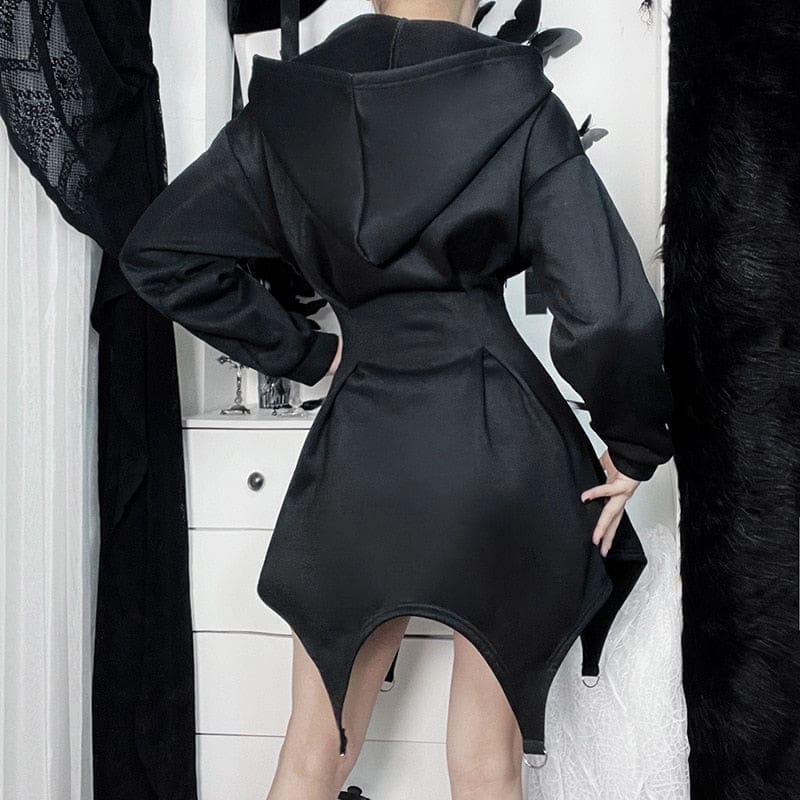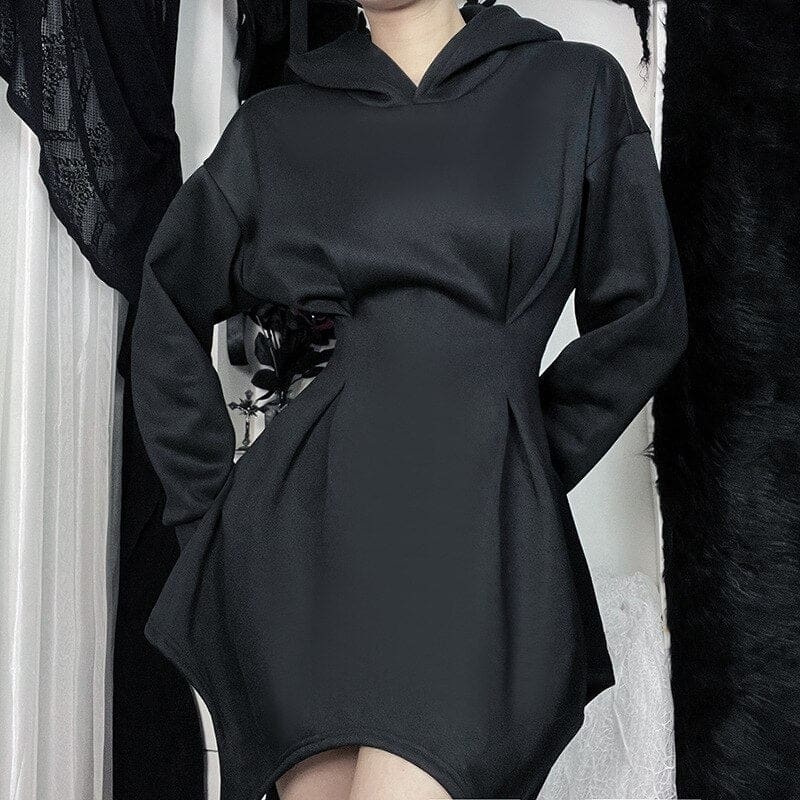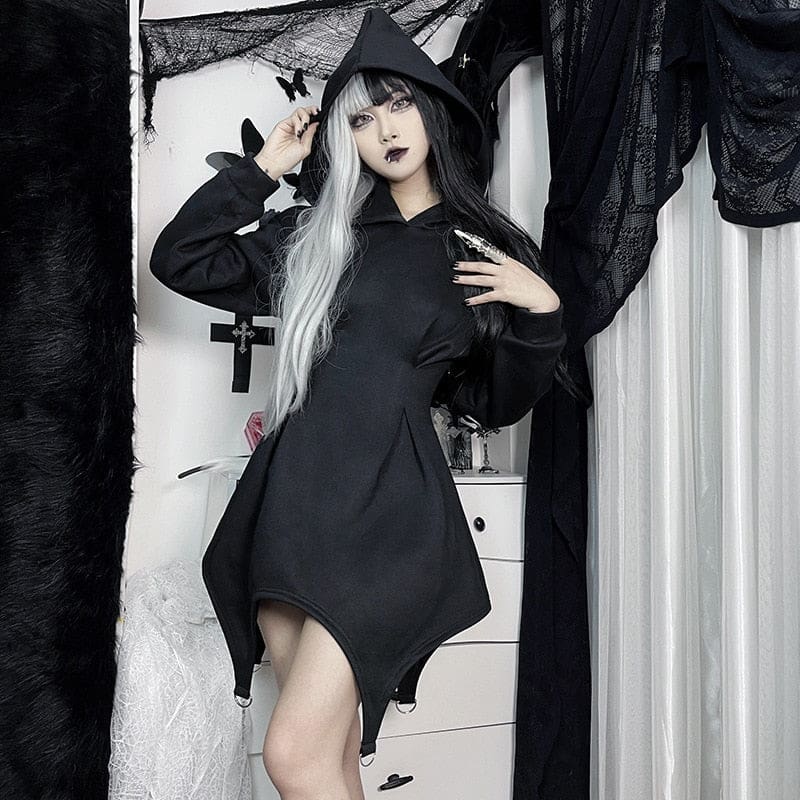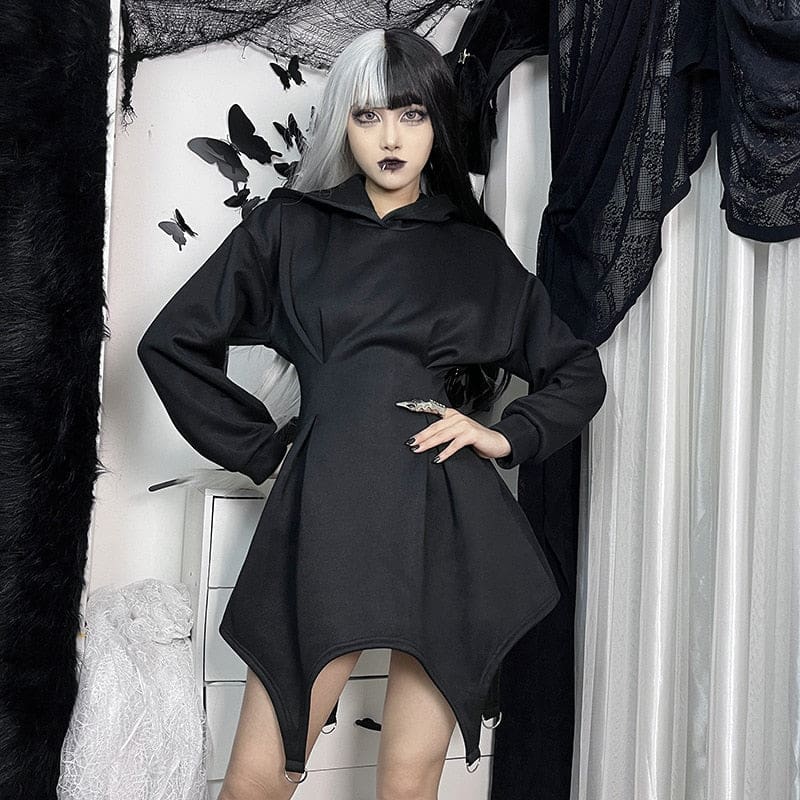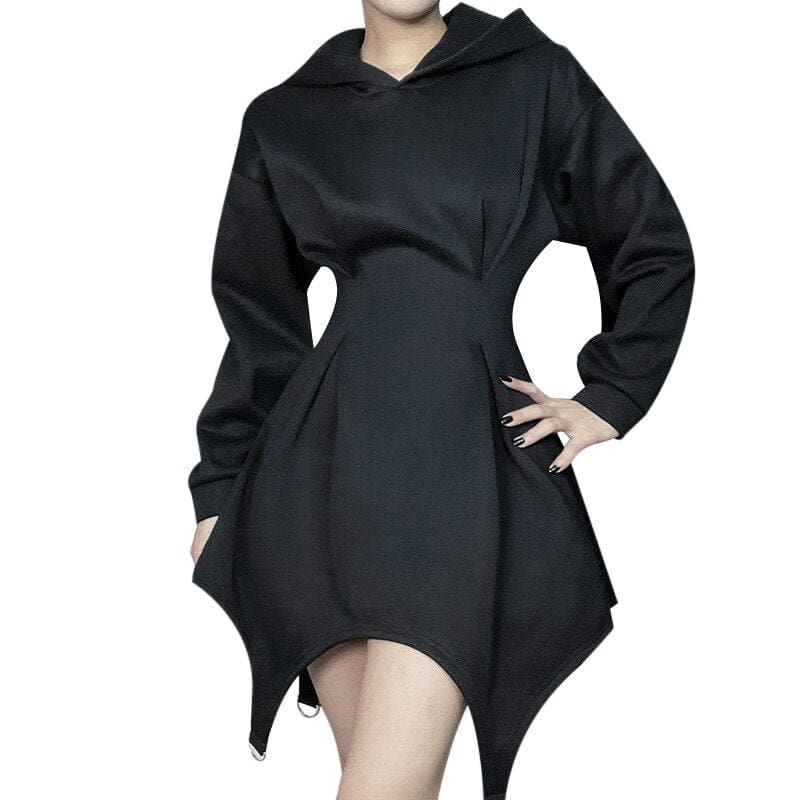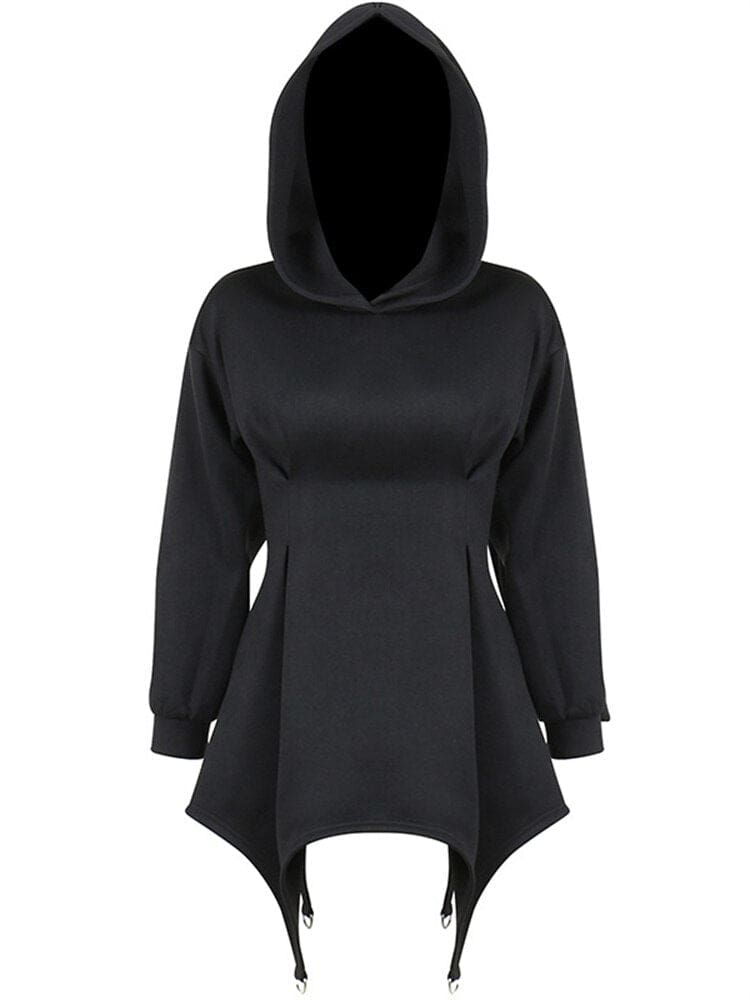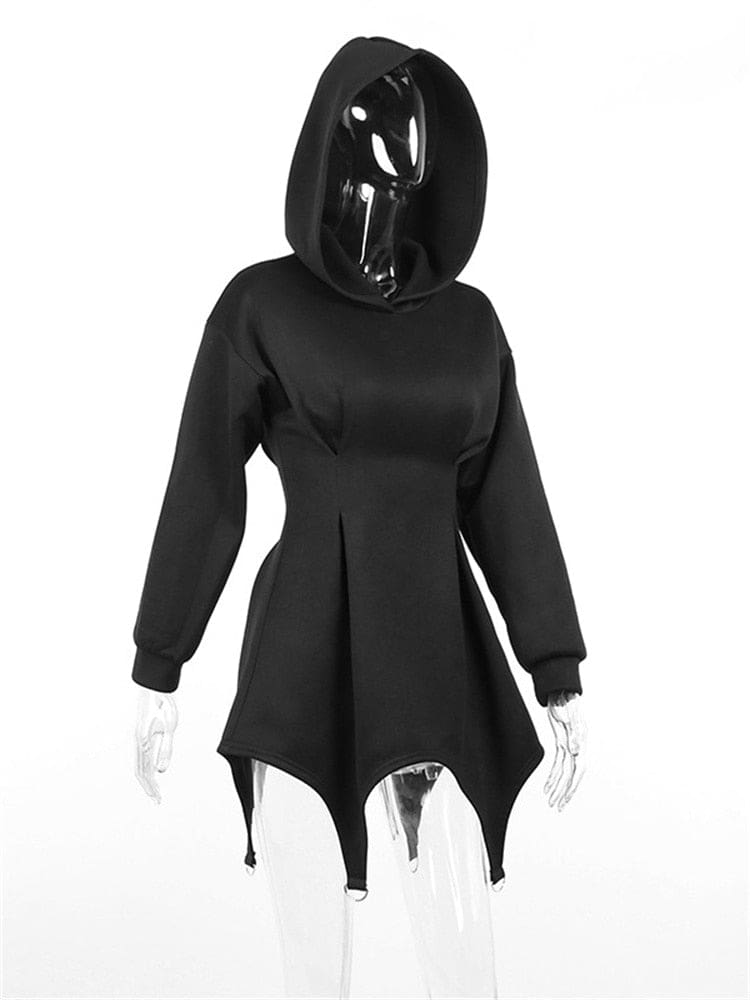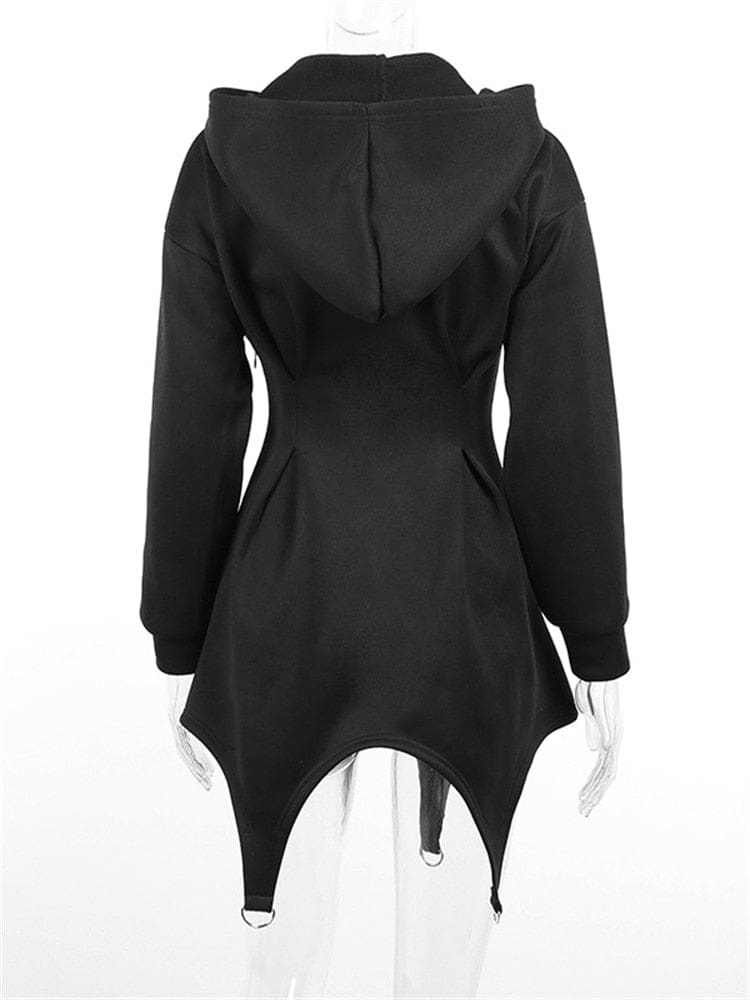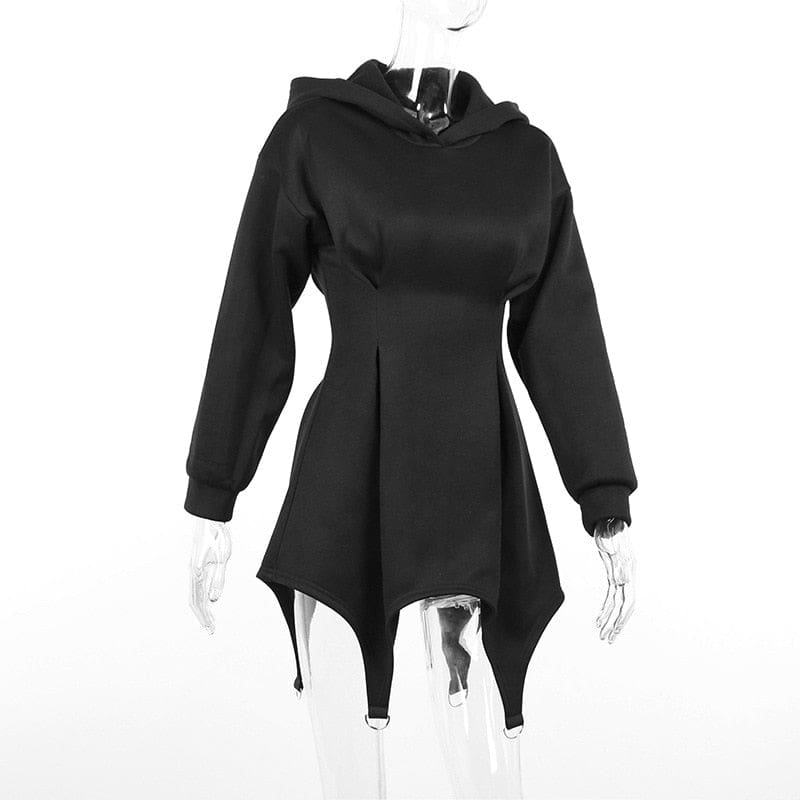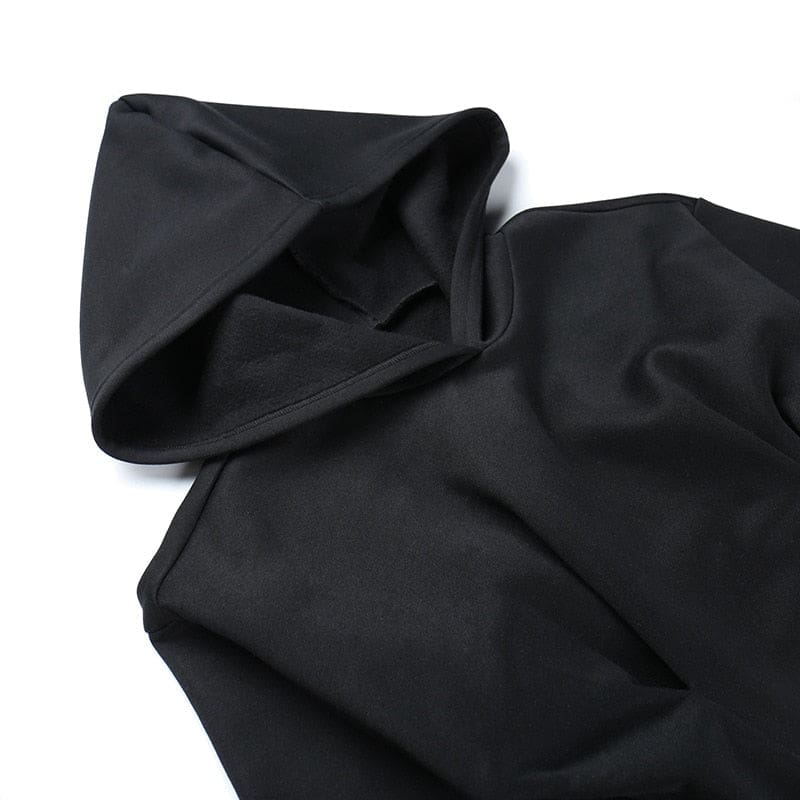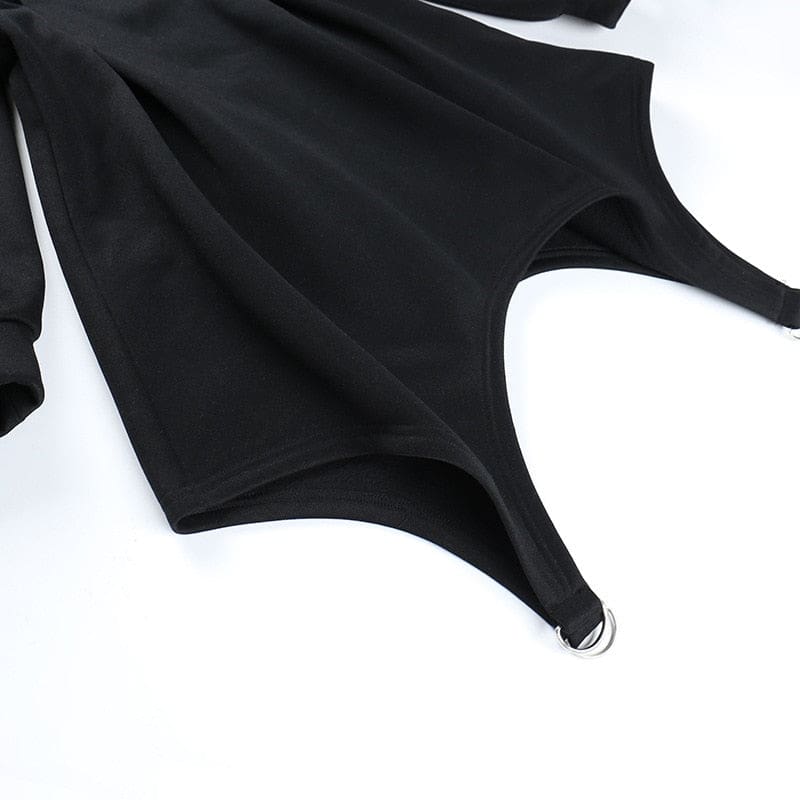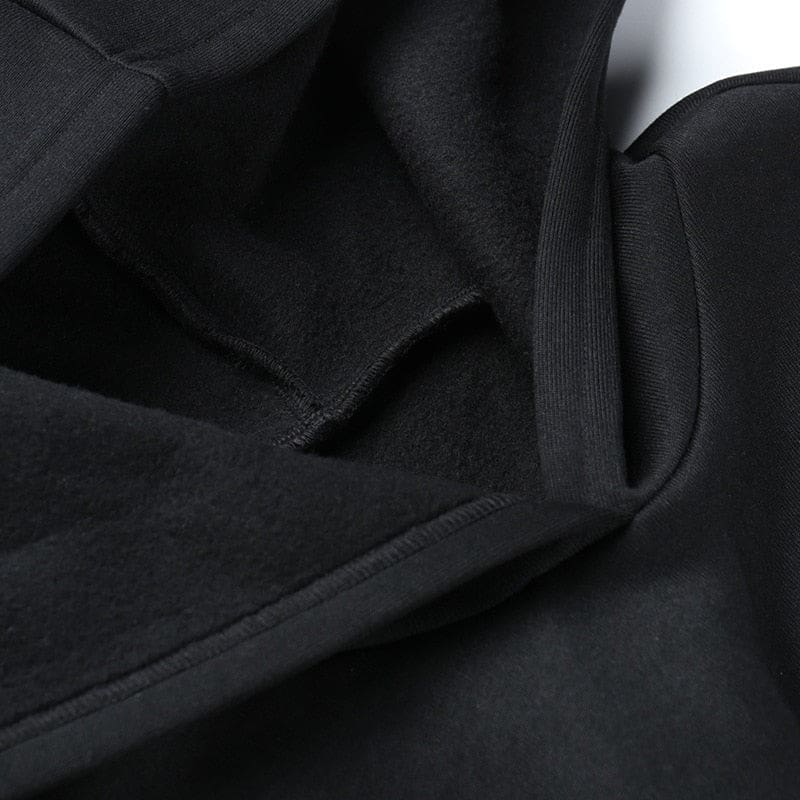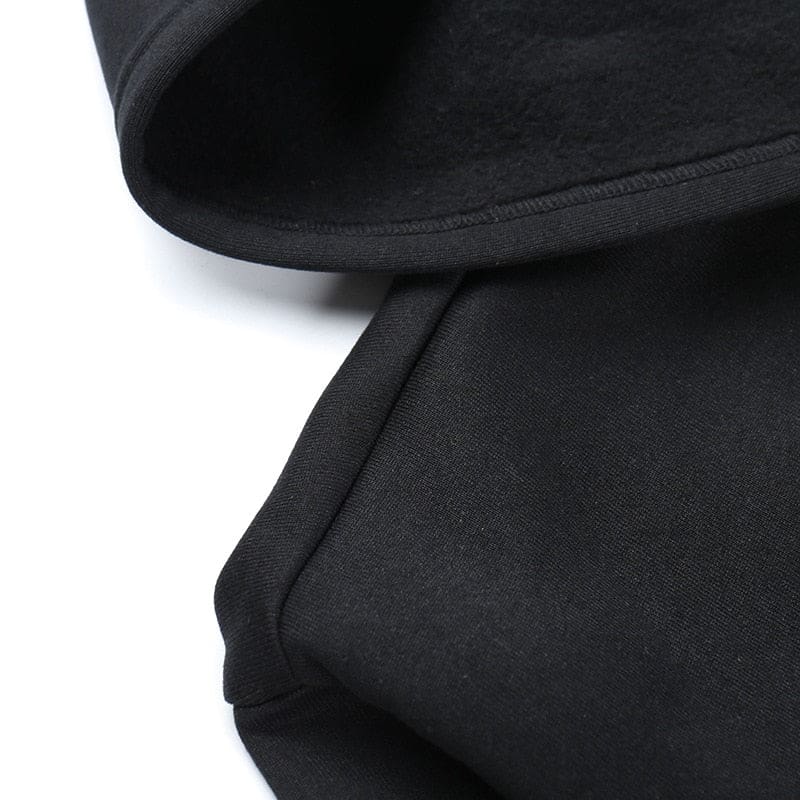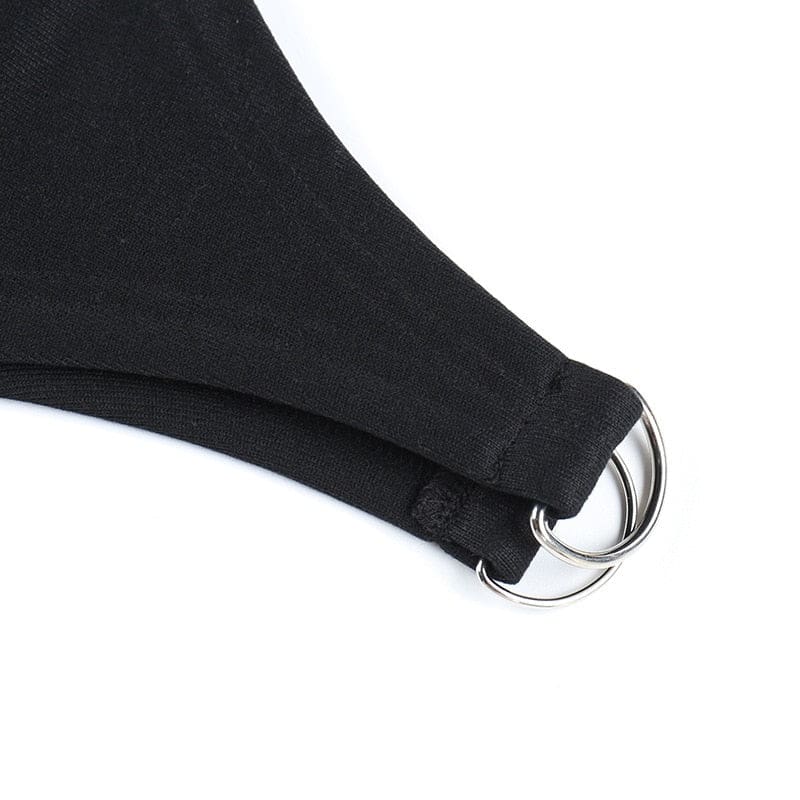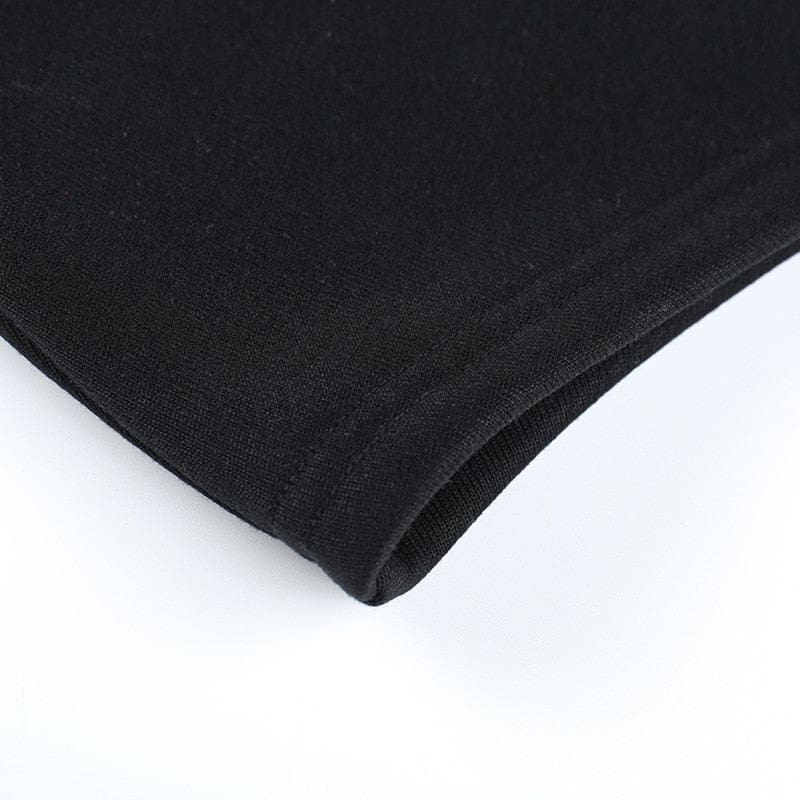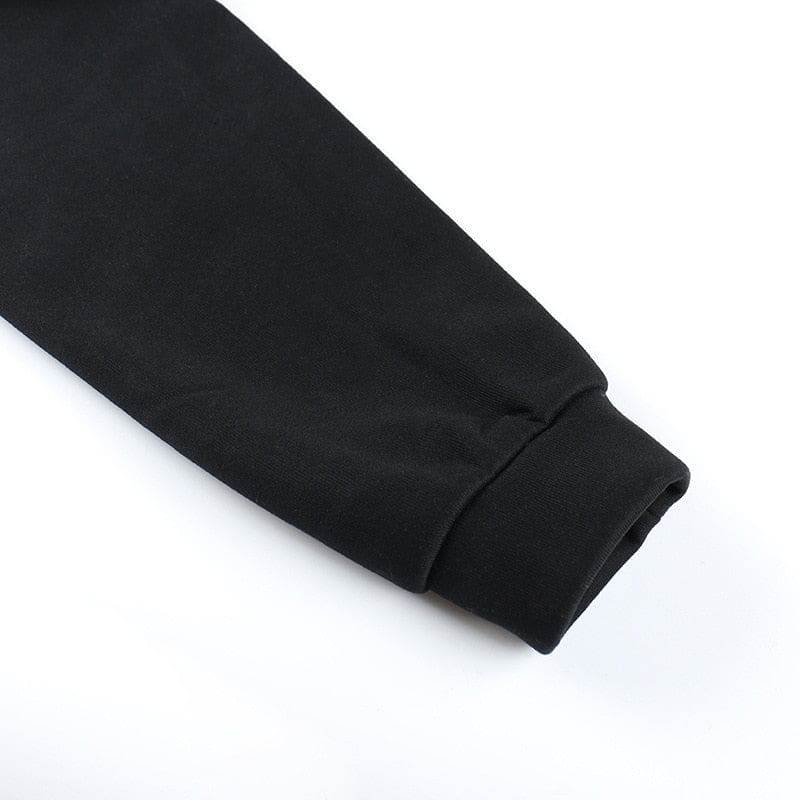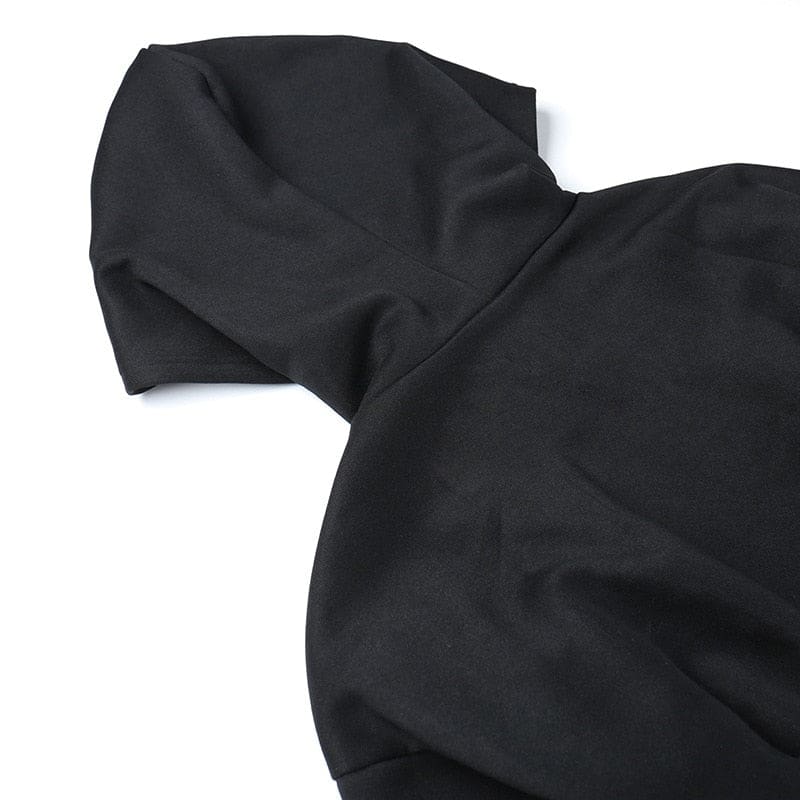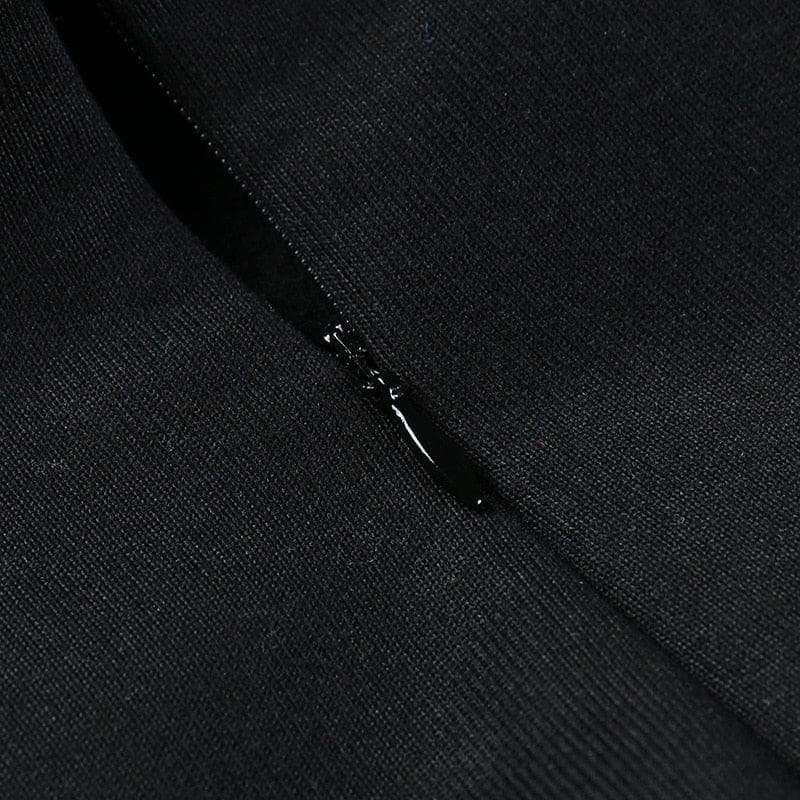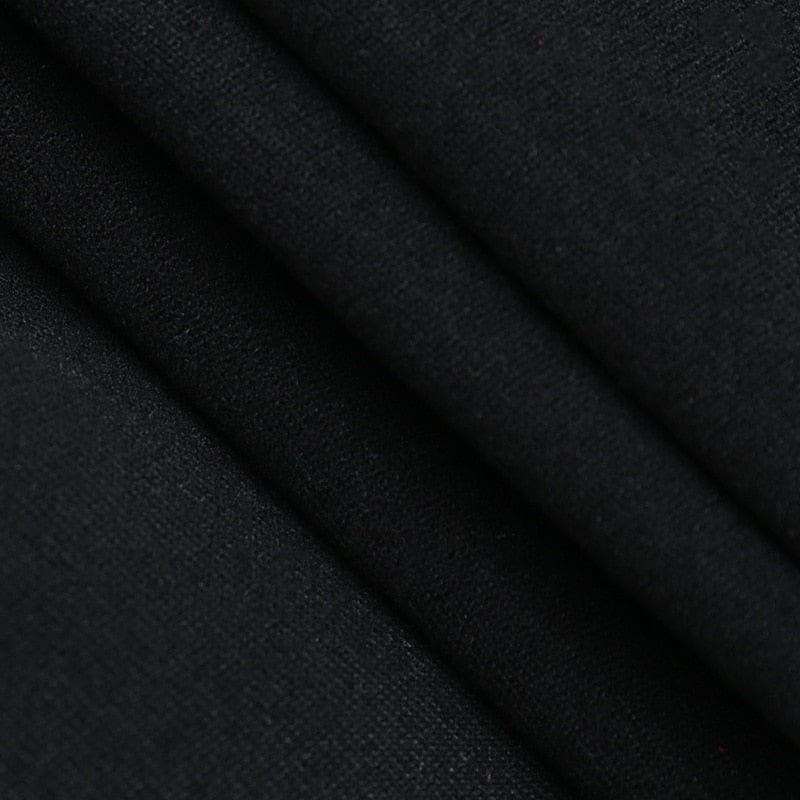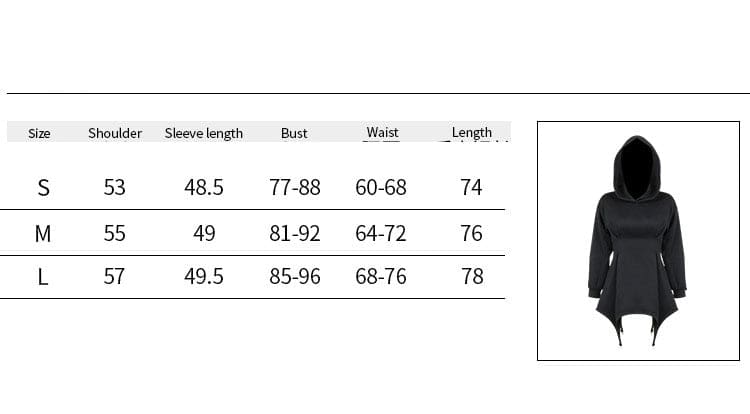 Witching Hour Sweater Dress
This item is in stock now and ready to ship worldwide.
Scroll down for product details & size specifications.
This is the perfect winter witchy dress for maintaining your gothic fashion credentials when the weather turns cold.
The short dress is made out of black sweater material, but with a pinched waist, so you don't lose your hourglass silhouette.
The long sleeves end in cuffs to trap heat, and the hood is both functional and darkly fashionable.
The hemline of the A-line skirt is uneven, and each point ends with a circlet.
Head out to an outdoor coven meet or a grungy outdoor rave and never lose your cool.
Complete the look with these Platform Moto Boots.
| Size | Bust | Waist | Shoulder | Sleeve Length | Length |
| --- | --- | --- | --- | --- | --- |
| S | 77-88 | 60-68 | 53 | 48.5 | 74 |
| M | 81-92 | 64-72 | 55 | 49 | 76 |
| L | 85-96 | 68-76 | 57 | 49.5 | 7 |