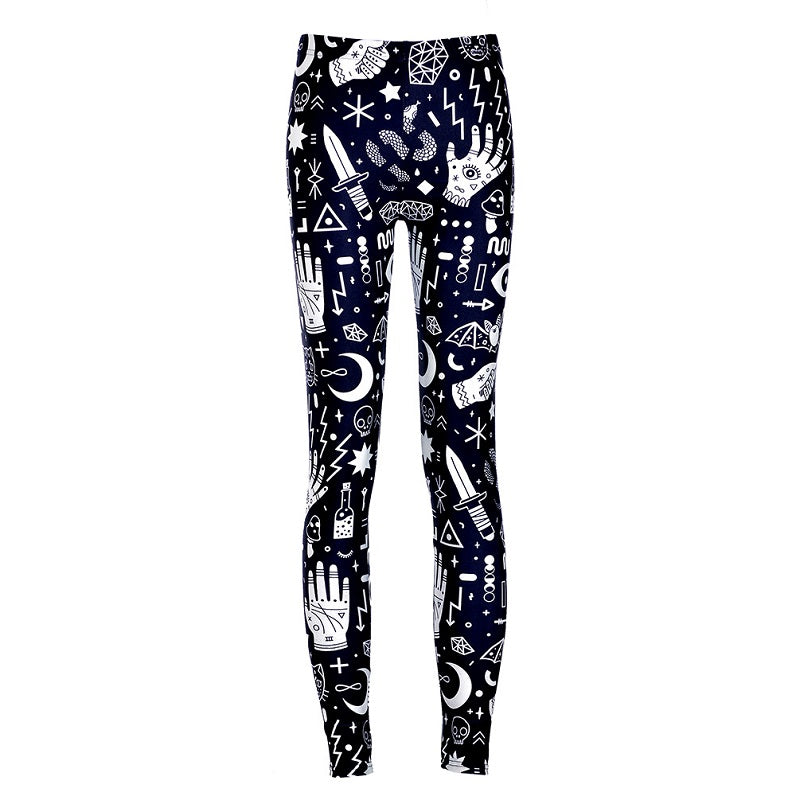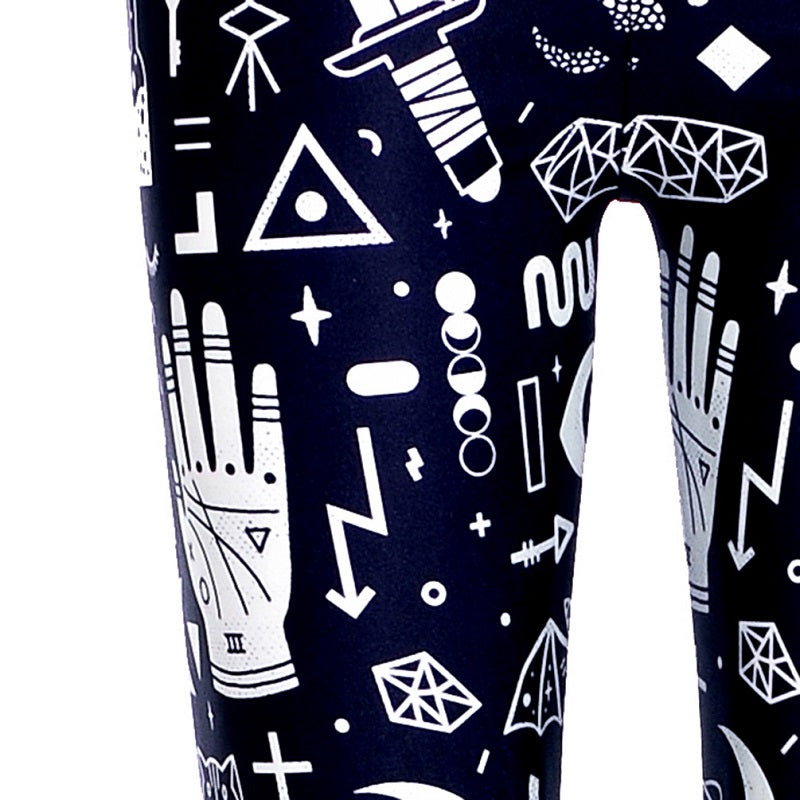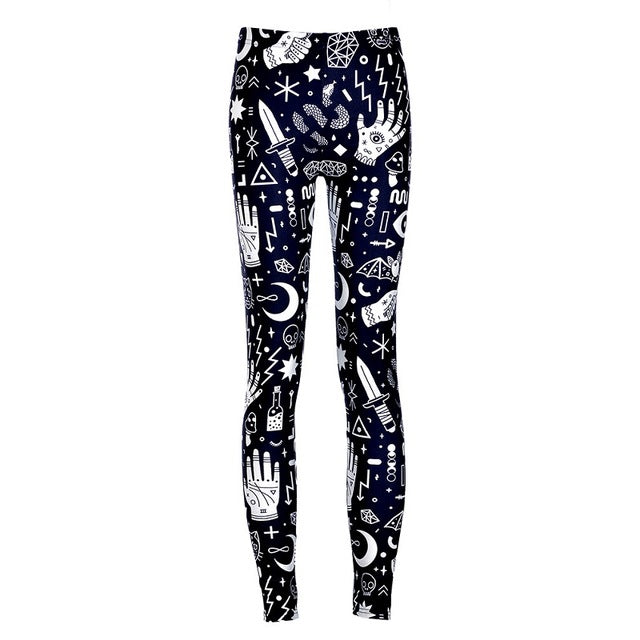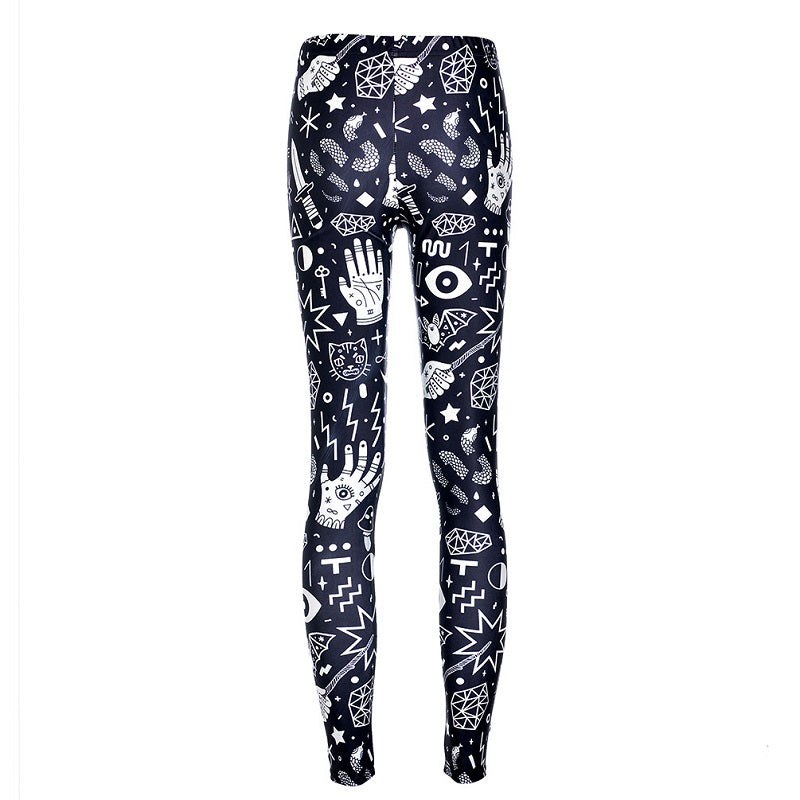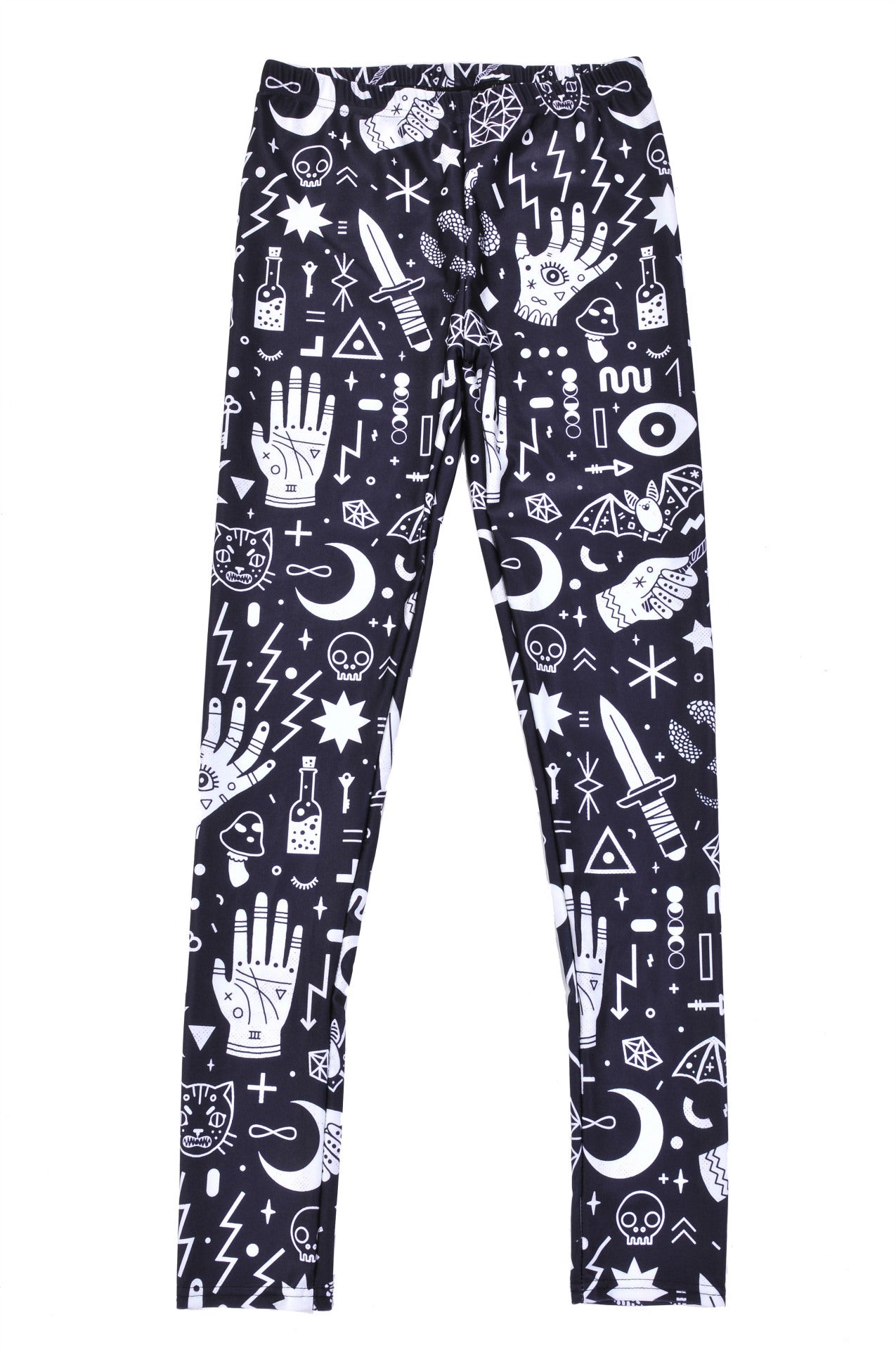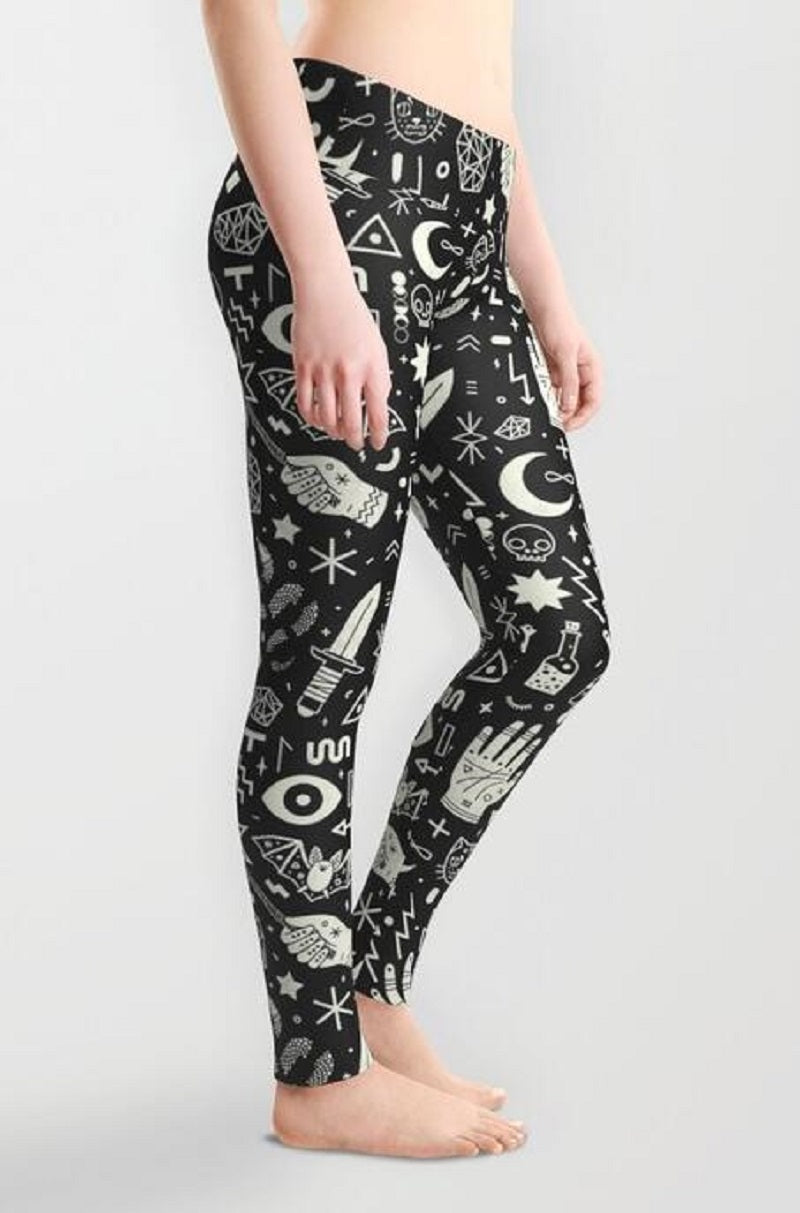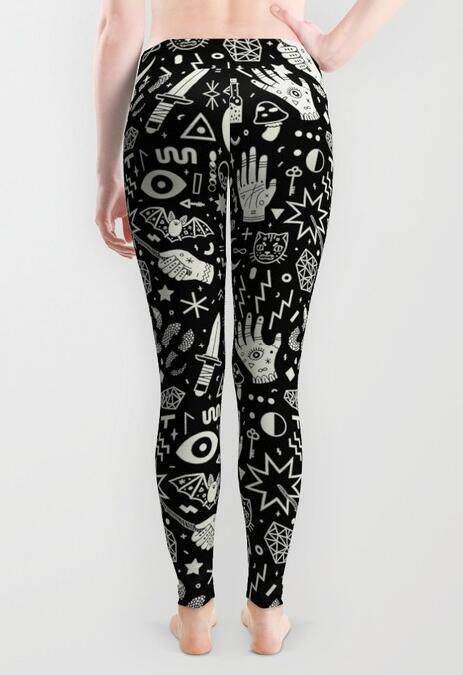 Witchy Toolbox Leggings
This item is in stock now and ready to ship worldwide.
Scroll down for product details & size specifications.
These occult and gothic inspired leggings feature many pagan and magickal goth influences.
With an array of classic pagan symbols such as the pentagram, suns, crescent moons, infinity symbols, moon phases, and more Illuminati and spirituality influenced symbolism.
Tons of magickal tools from a wiccan's toolbox such as knives, candles, wands, and more!
Blackest of black for a body-flattering style. 

Traditional legging cut and style.
Plus sizes up to 4XL!
These cute pants fit a little small so we recommend ordering a size up and measuring to be sure!  
Size Chart: