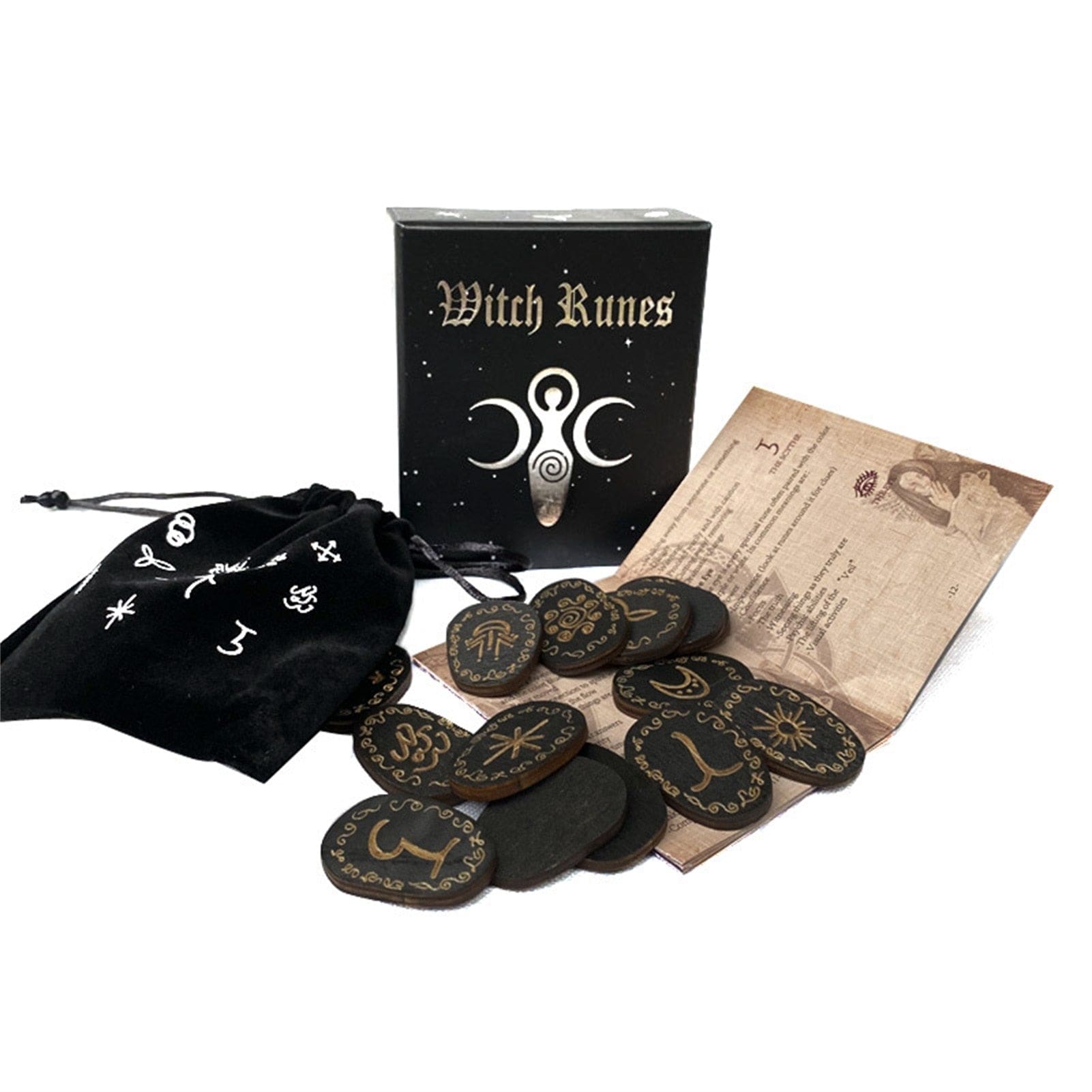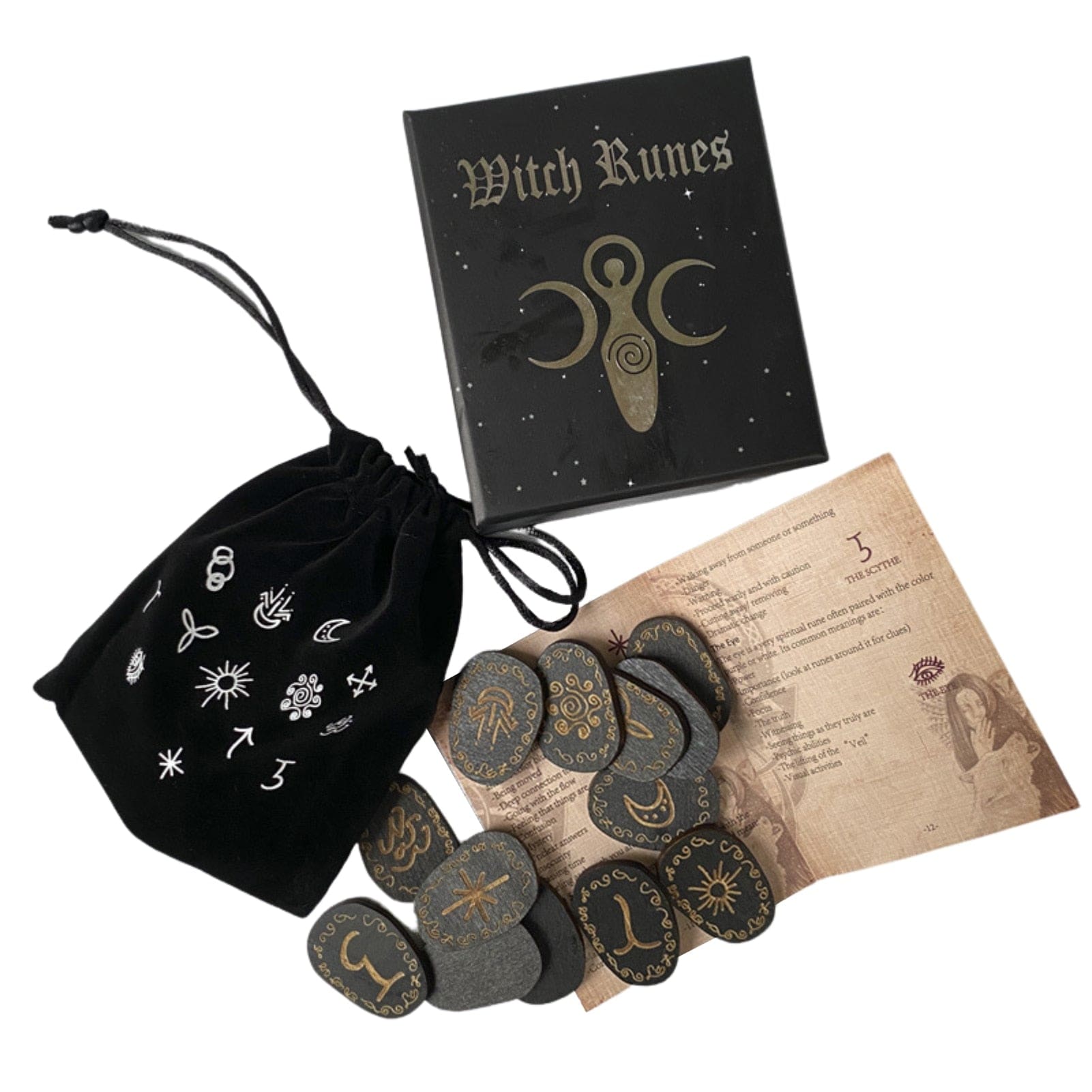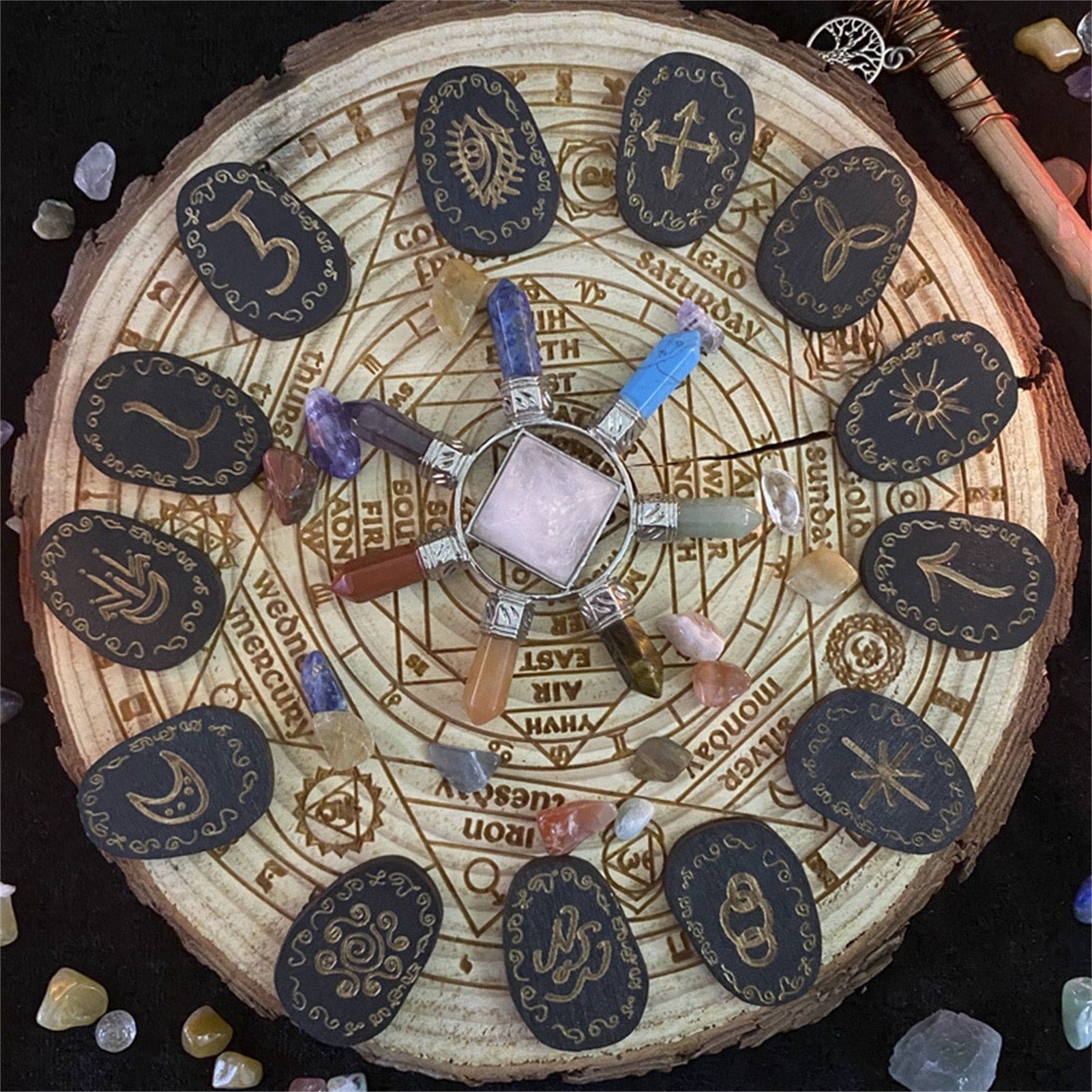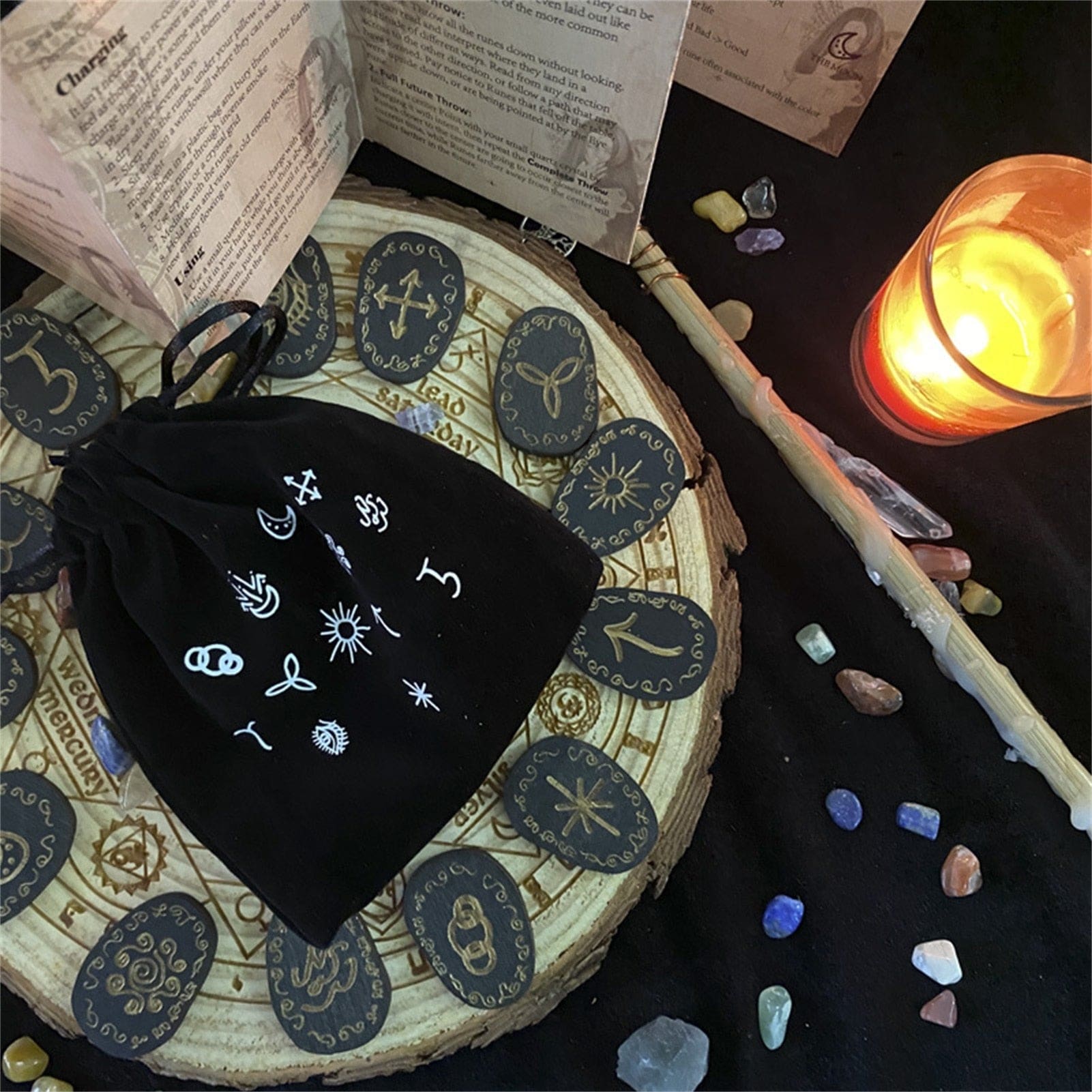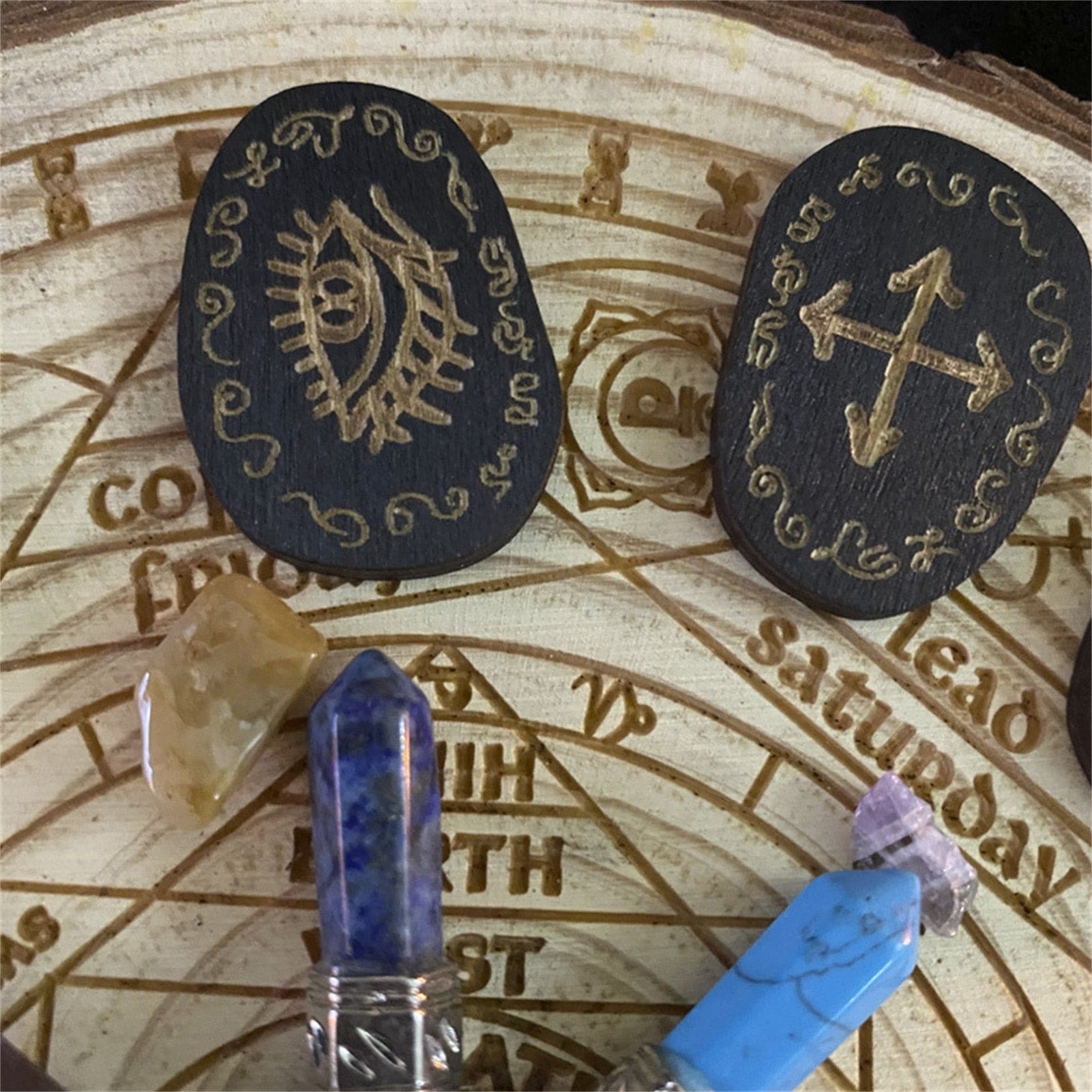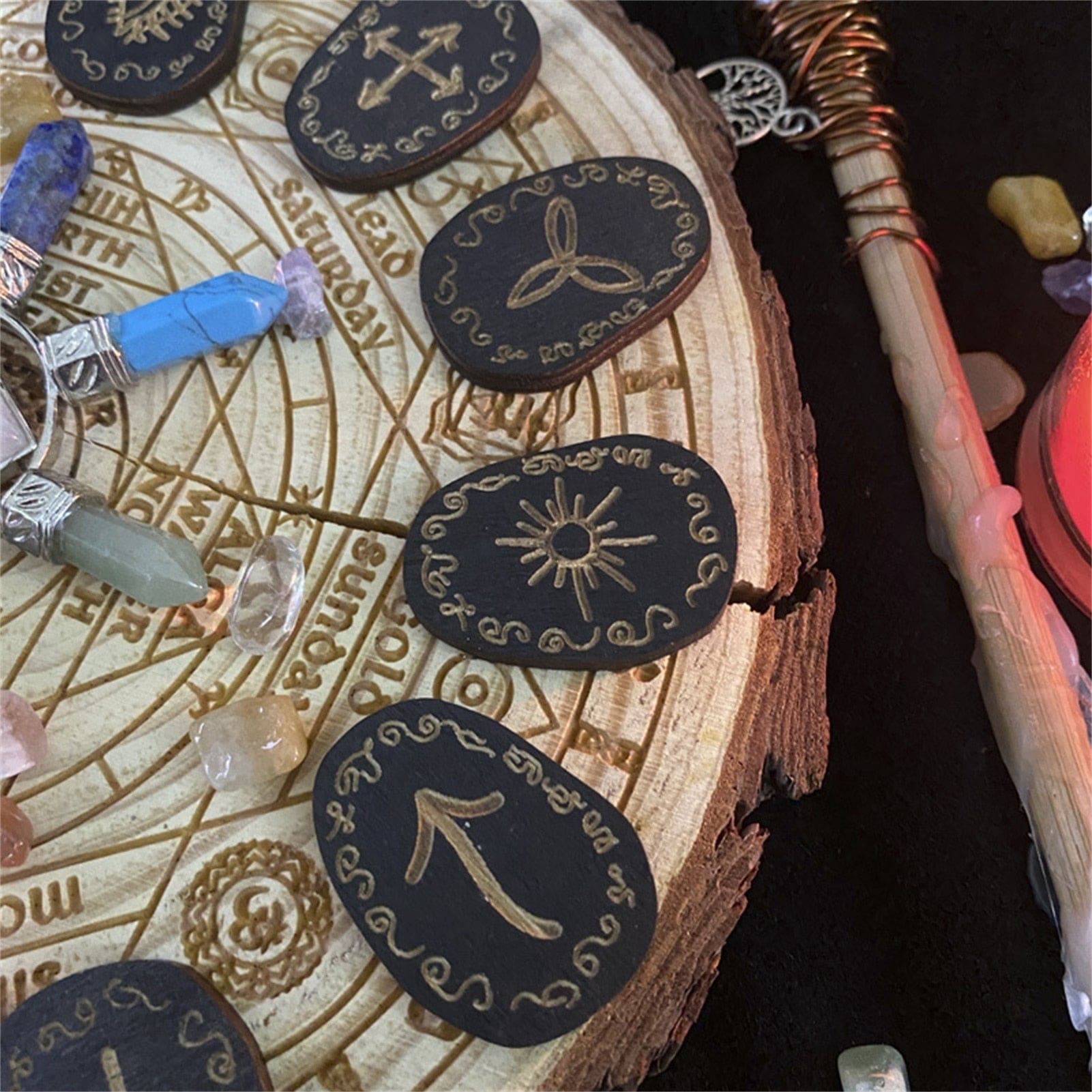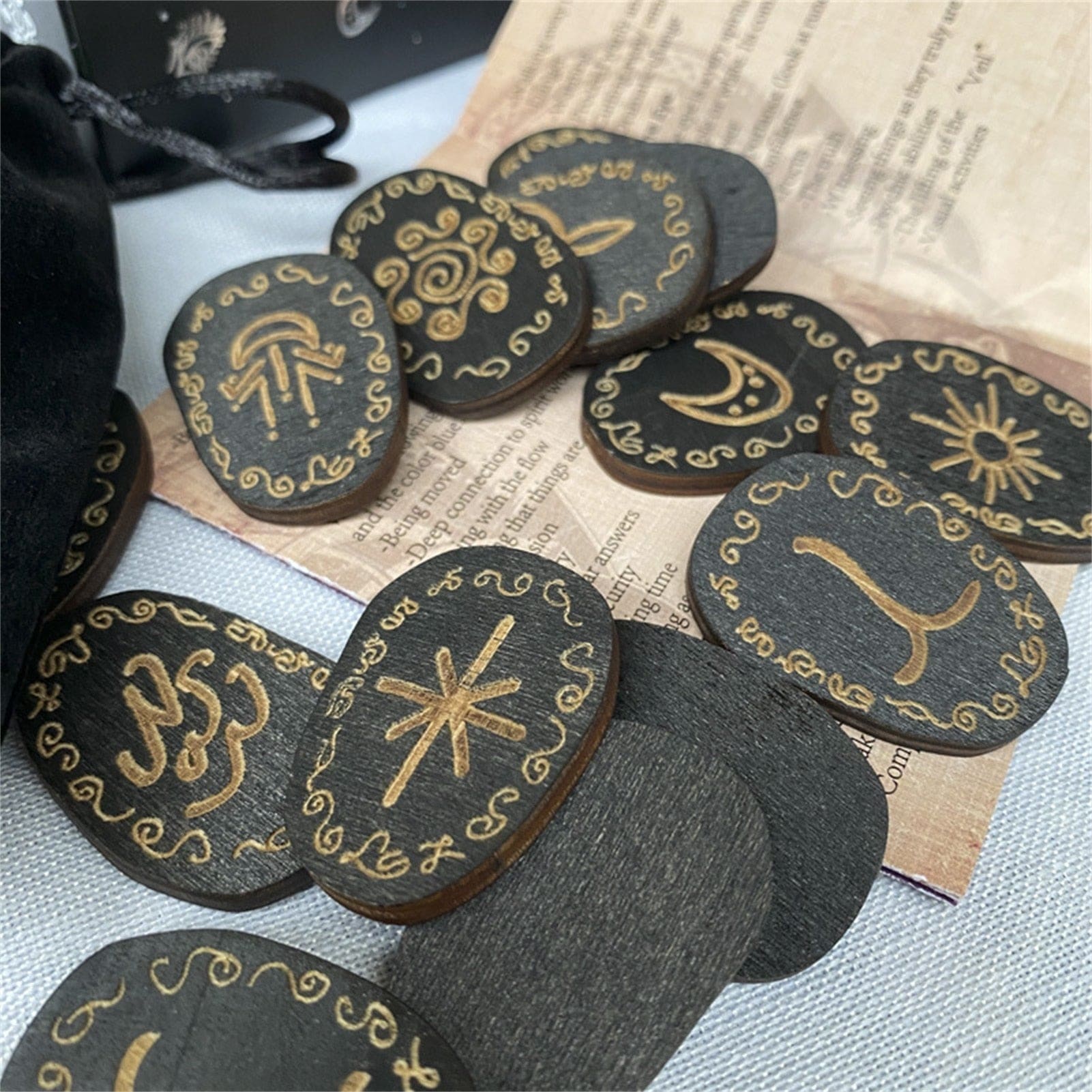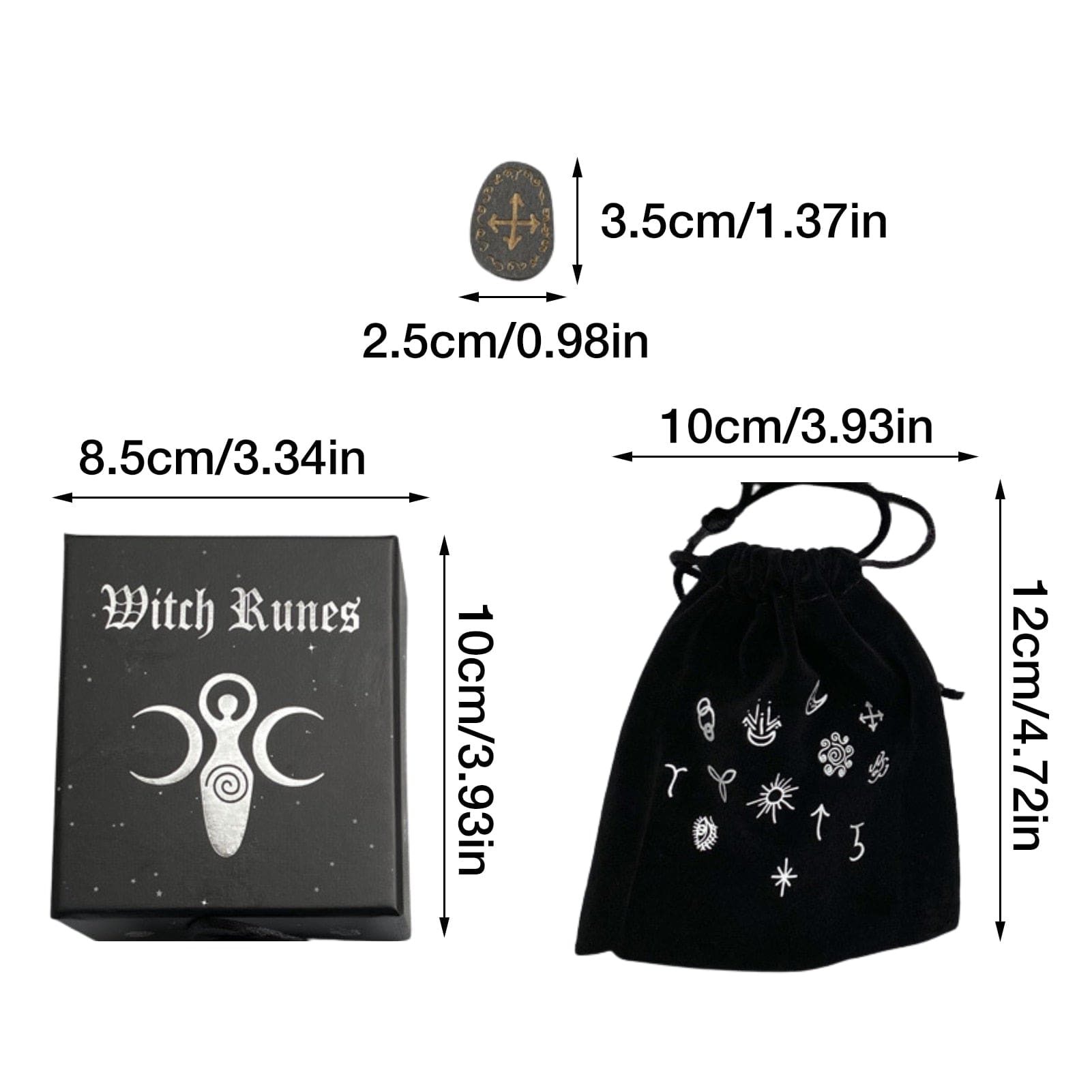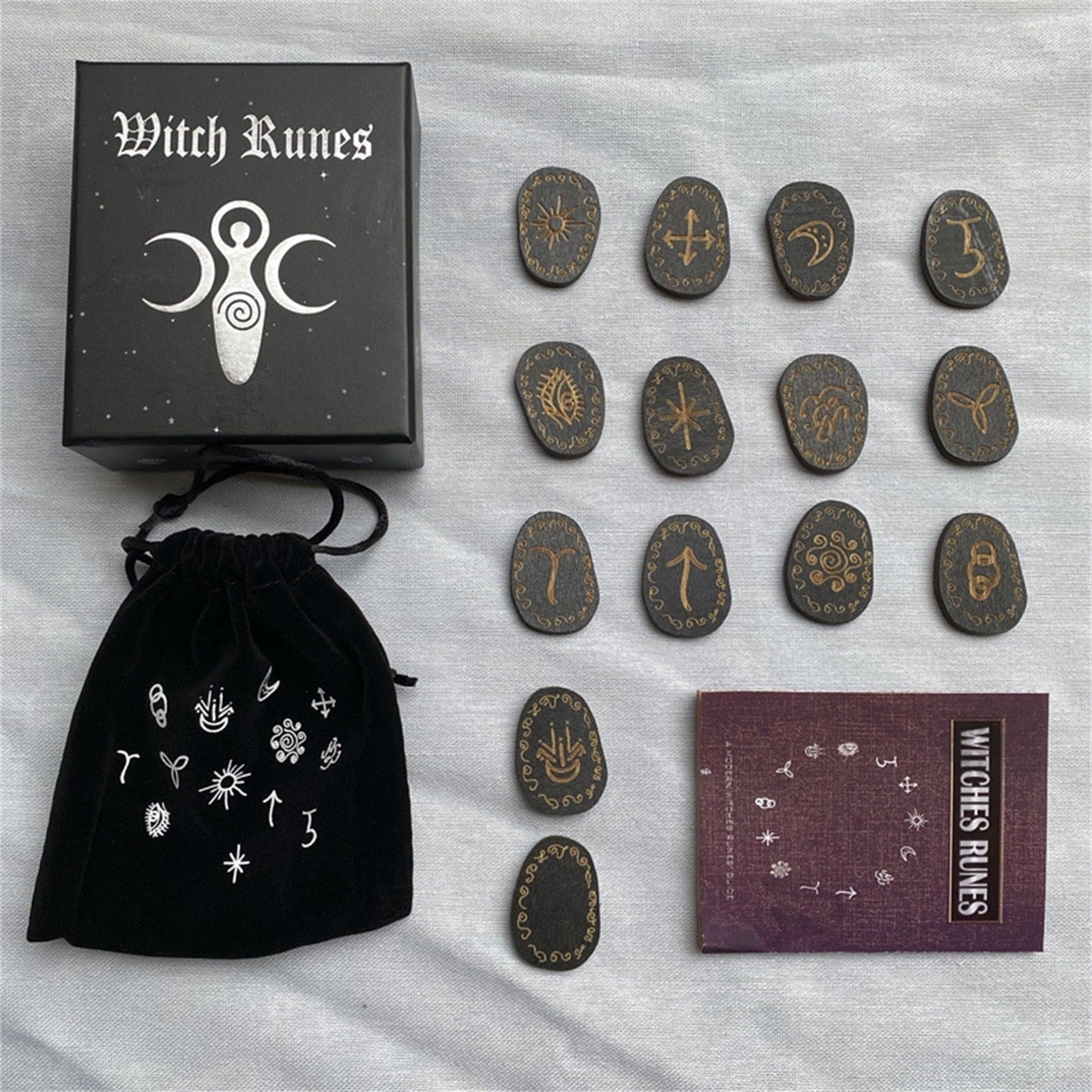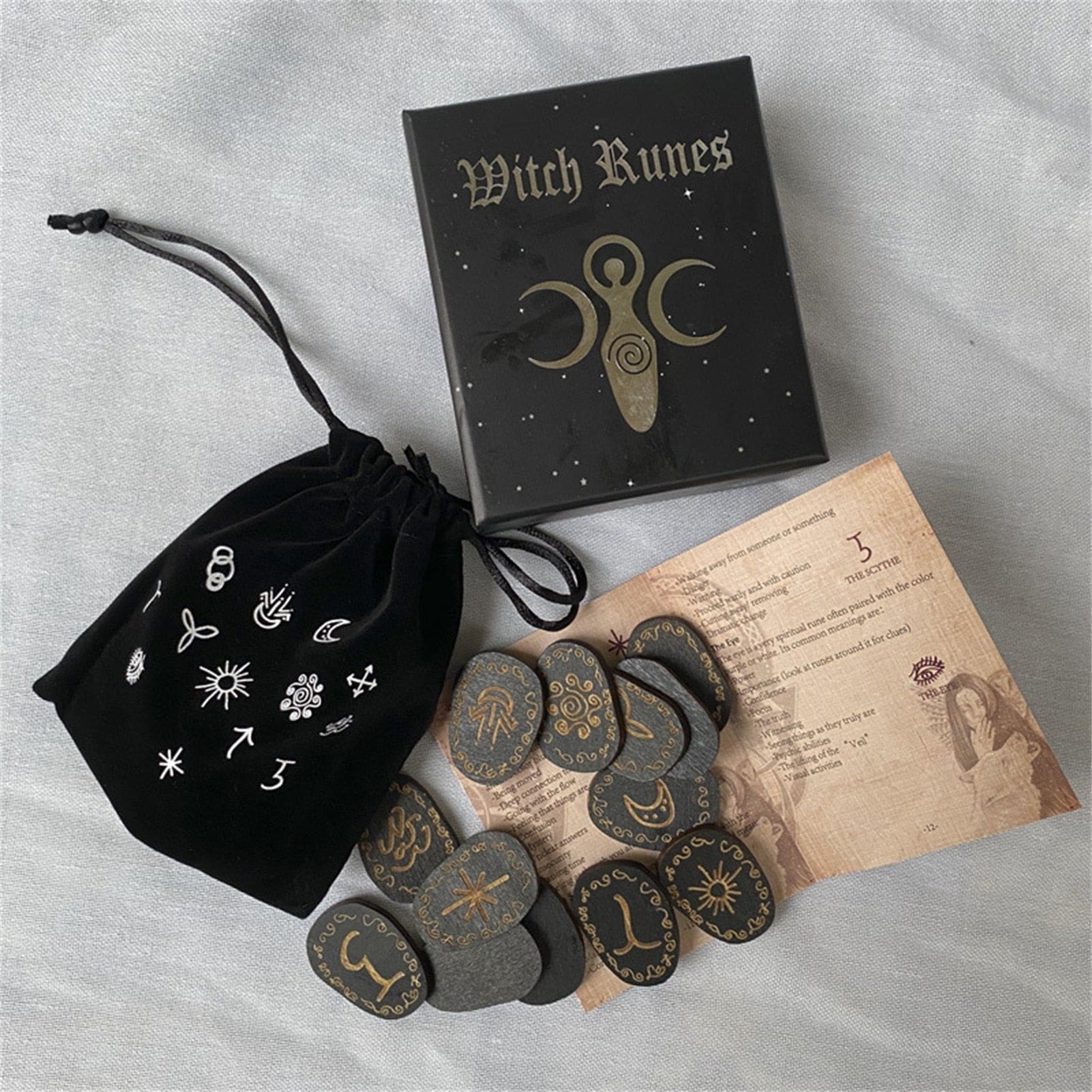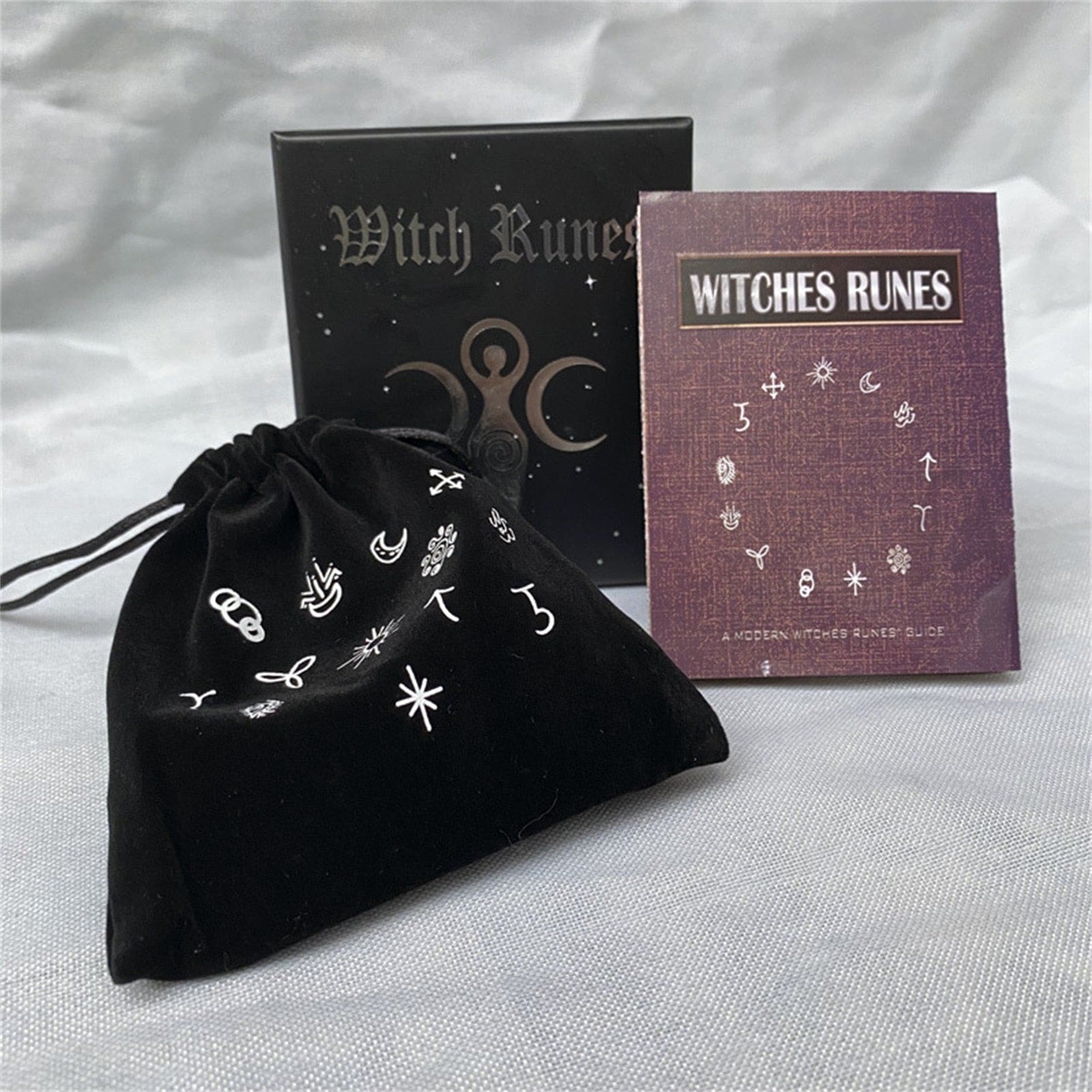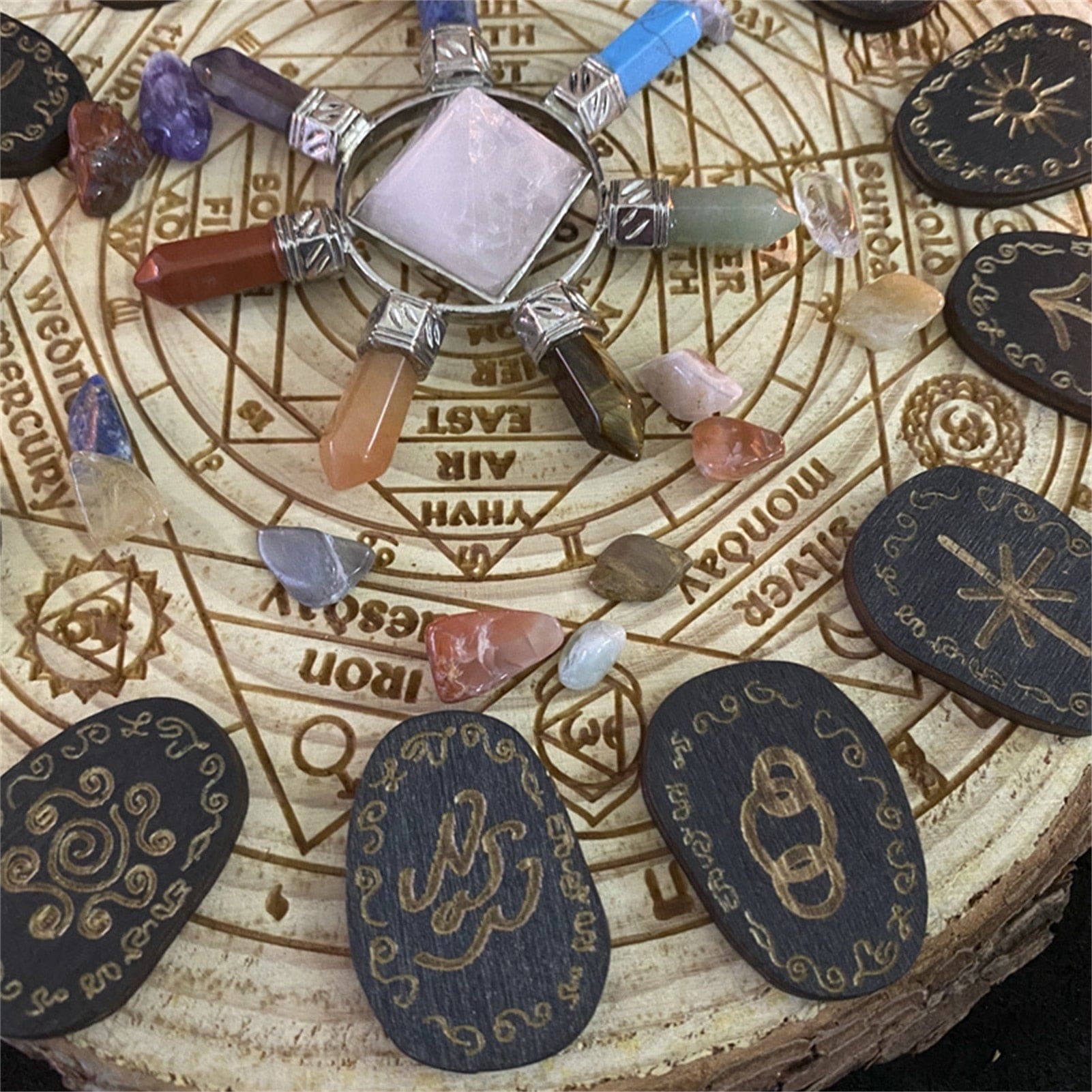 Wooden Witch Rune Set & Guide
This item is in stock now and ready to ship worldwide.
Scroll down for product details & size specifications.
Rune casting is a modern interpretation of the old Germanic and Norse practice of casting and reading the runes.
Each rune carries a specific meaning and where they land and how they relate to one another can help you decipher both reality and destiny.
This set uses special witches' runes based on various occult symbols.
The pack includes the 14 rune set, storage sack, and guide to interpretation.
This set is ideal for modern Volva witches or pagans looking to connect with their intuition.
Find more rune stone sets here.